Kougar Kris! Jenner Wears Sexy Animal Print Dress On Italian Getaway With Corey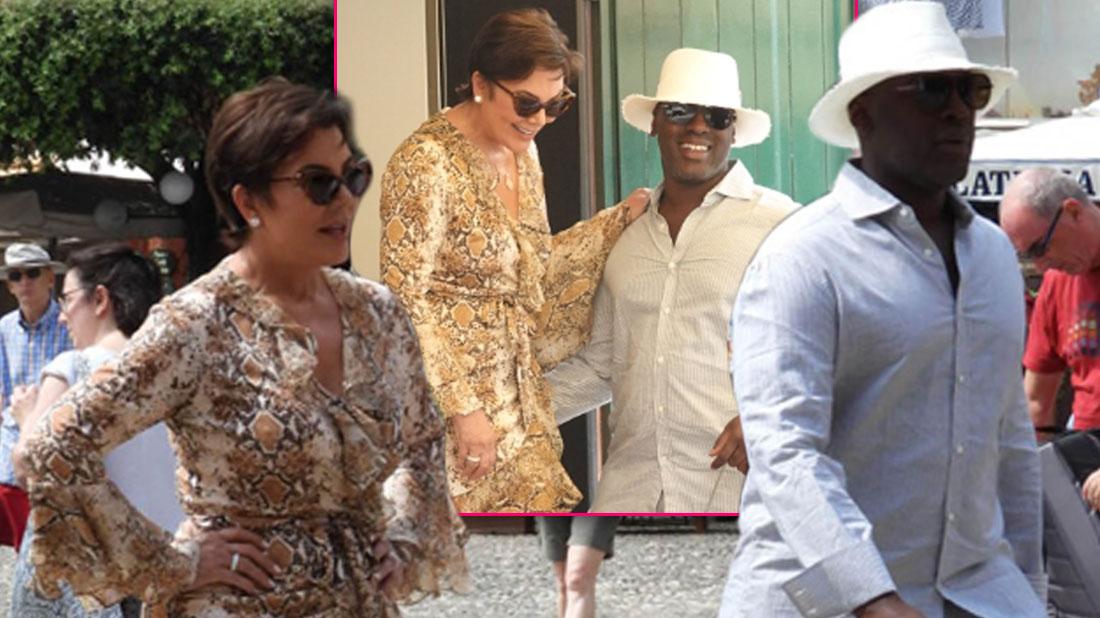 Kris Jenner is looking sun-kissed and happy while on her steamy vacation with boyfriend Corey Gamble. New photos from their Portofino, Italy getaway, show the couple getting cozy around the charming village.
A source exclusively told RadarOnline.com that the highly-private love birds are still "going strong."
"Corey is a rock" to Kris "and is the reason she keeps it together," added the insider. "He loves her, and the family loves him for loving her and them."
Article continues below advertisement
Kris, 63, and Corey, 38, have been dating since August 2014, when they met at fashion designer Riccardo Tisci's 40th birthday party in Ibiza. After that, they began to be spotted all over town, going on luxurious vacations together, hanging around Kris' kids and family, and showing PDA on fun dates with friends.
They two went Instagram official in 2015 and met their Met Gala debut one year later. In 2018, a Keeping Up With the Kardashians episode revealed a nasty feud between Corey and Khloe Kardashian, with the Revenge Body star asking her mom's boyfriend during dinner why they couldn't just get along.
"After my mom got her divorce, I was like, 'Okay, this probably isn't going to last,'" Khloe, 35, said on the show. "I just didn't feel the need to get that connected or attached. Then when I saw time progressing and the relationship was still there, we tried to get to know him, but he has not been receptive in this whole thing."
At the time, Kris reacted strongly to Khloe and her sisters bashing Corey.
"Nobody really slows down enough to take a look at it from a bird's eye view of my life," she said. "I want you to recognize that when you do question my relationship with Corey, it isn't okay and it hurts feelings. I think what you guys don't realize is Corey is really taking care of me like no one ever has in my entire life."
Now, however, the source told RadarOnline.com the entire family gets along just fine with Corey. In his song, "All Mine," Kanye West even has a line about him. "Sometimes, you gotta bag the boss up/I call that taking Corey Gambles," he raps.
Stylish Cougar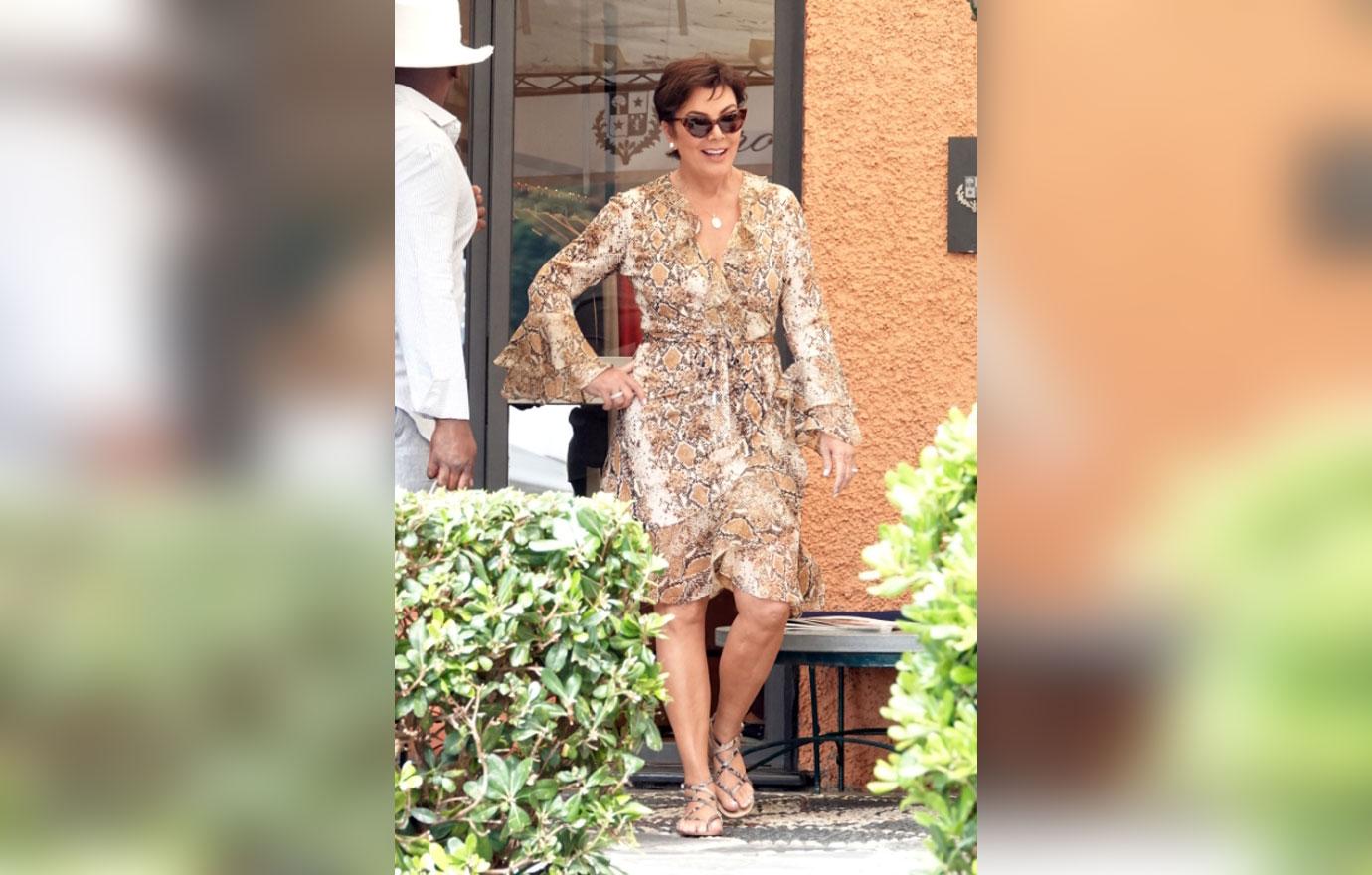 Kris looked stunning in a sexy animal print dress, beige sandals, and black sunglasses while touring Portofino with Corey this Monday, July 8.
Article continues below advertisement
Love Birds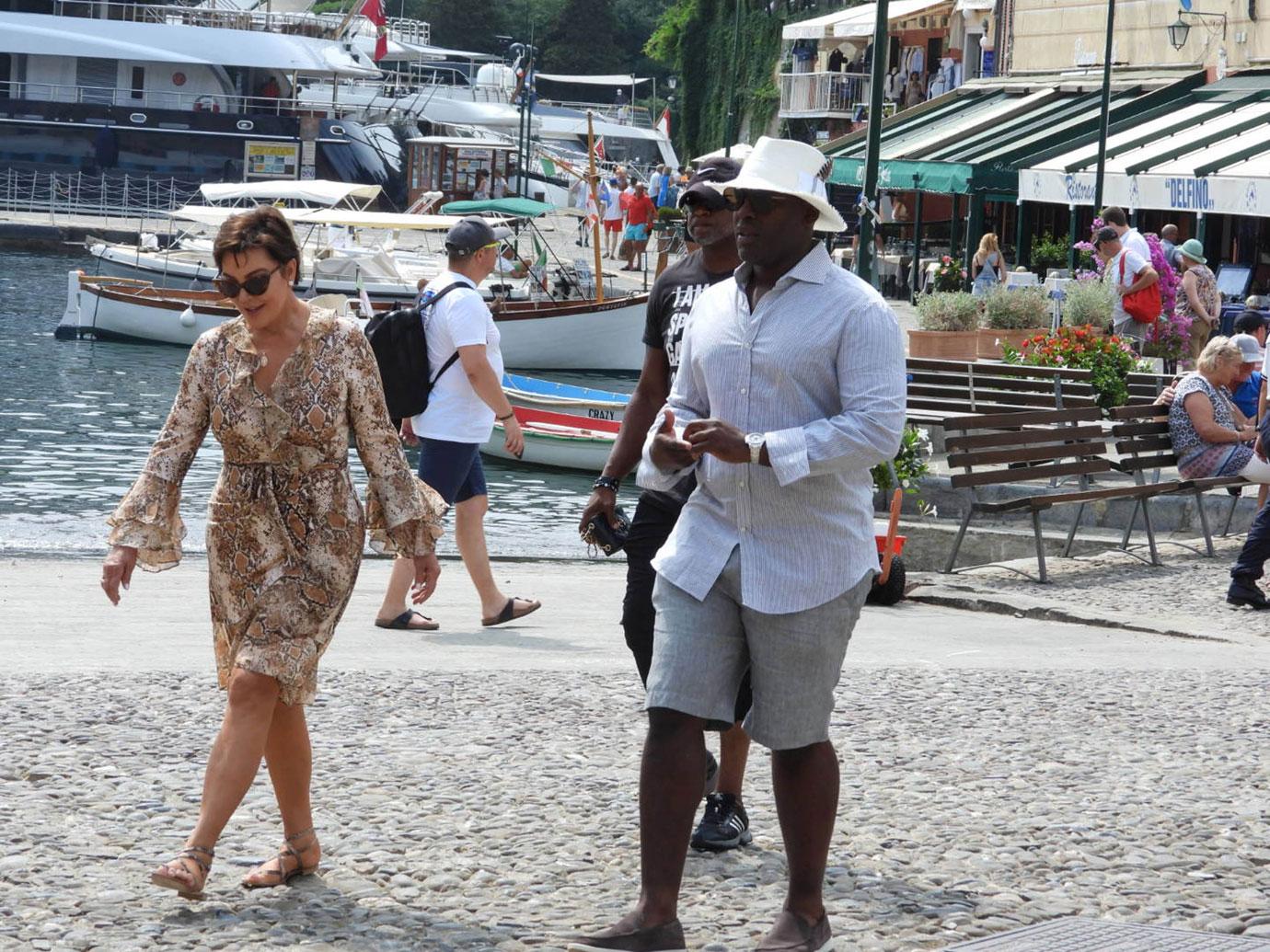 The two were all smiles while enjoying their sunny day out.
Article continues below advertisement
Tropical Style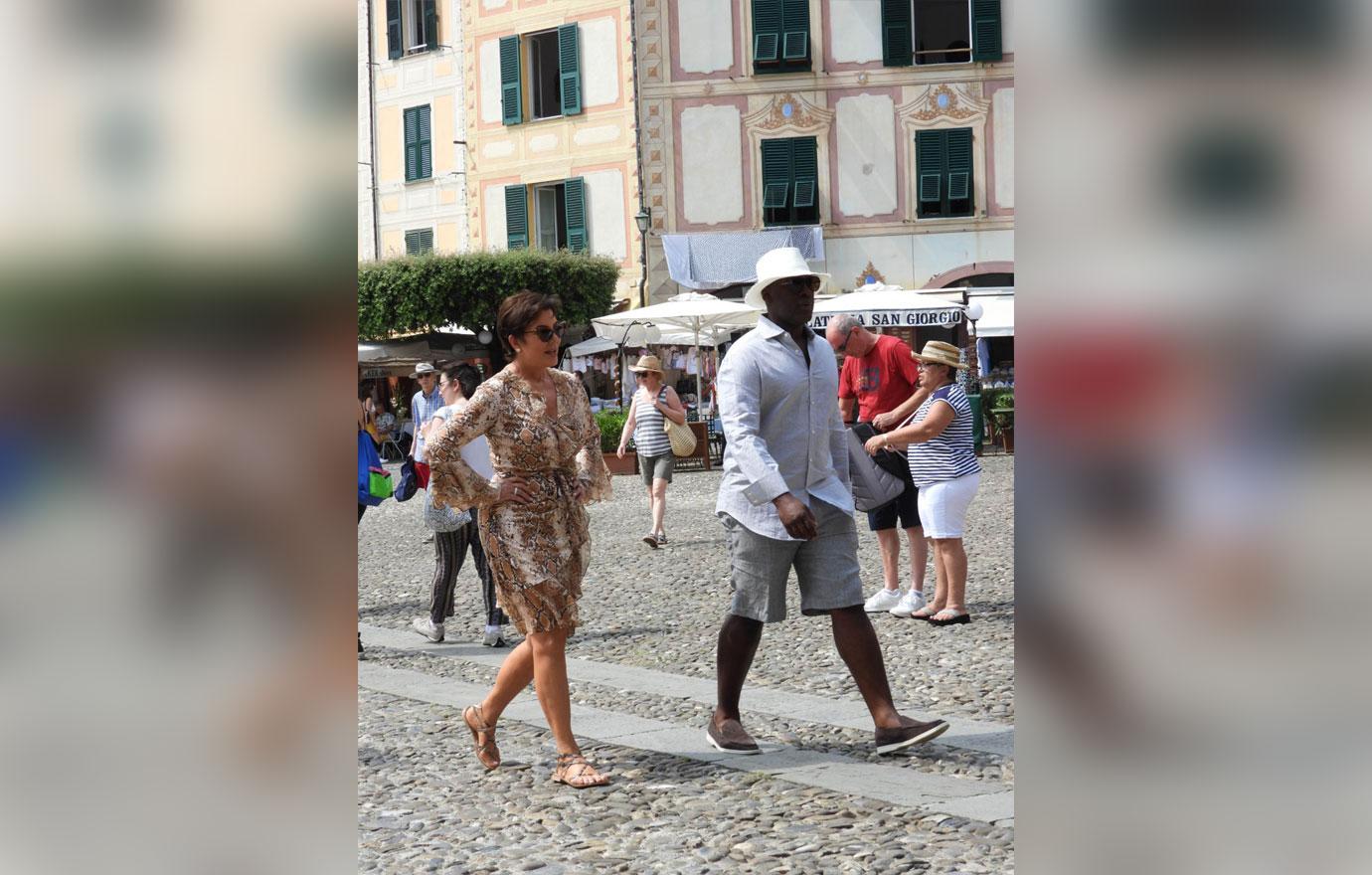 Corey wore a white linen shirt and matching hat and seemed relax during his European date with the momager.
Article continues below advertisement
Expensive Taste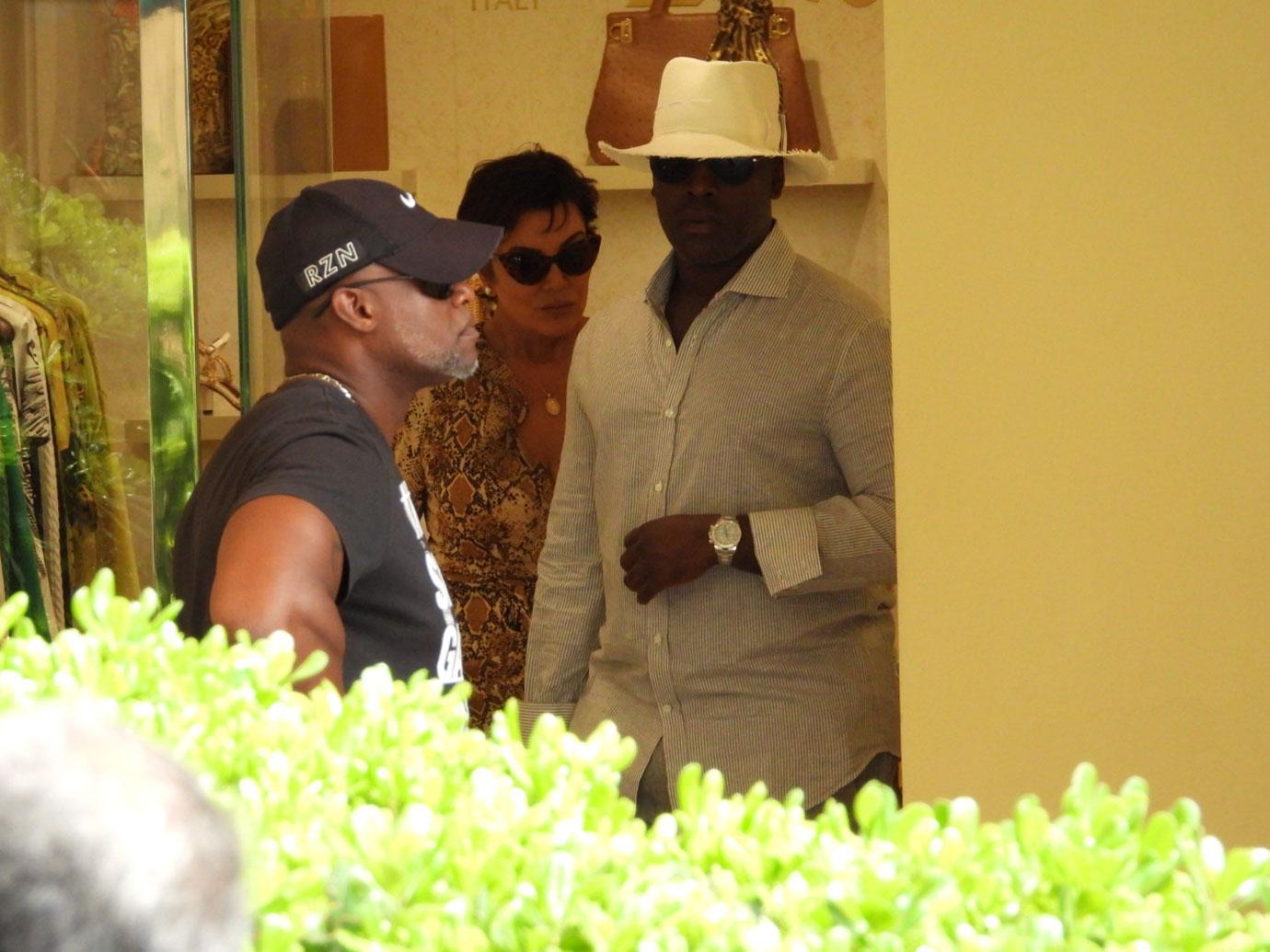 The love birds were seen shopping away before grabbing a bite.
Article continues below advertisement
Luxe Living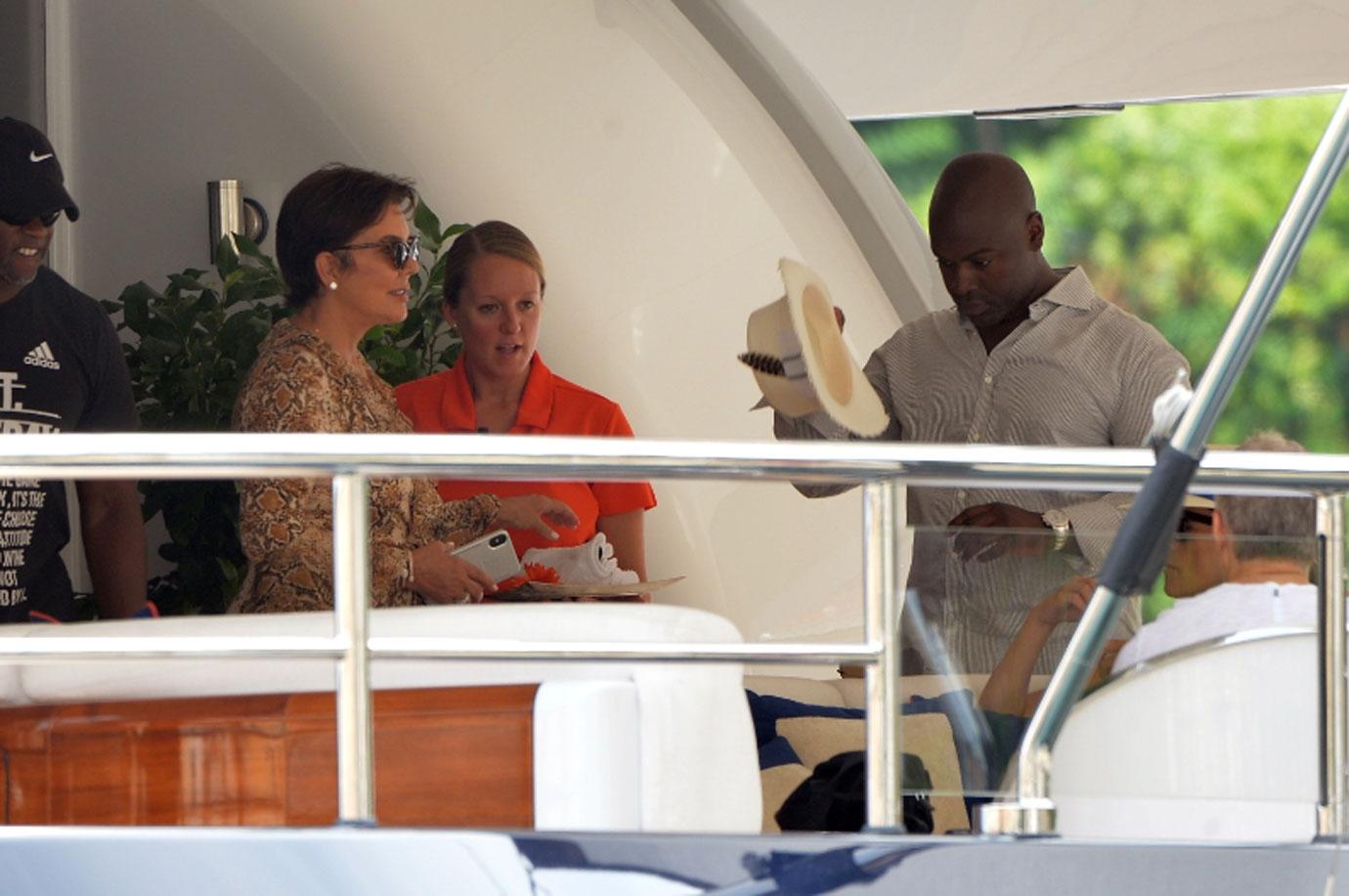 At one point, they joined friends aboard a yacht and enjoyed the gorgeous view.
Article continues below advertisement
European Romance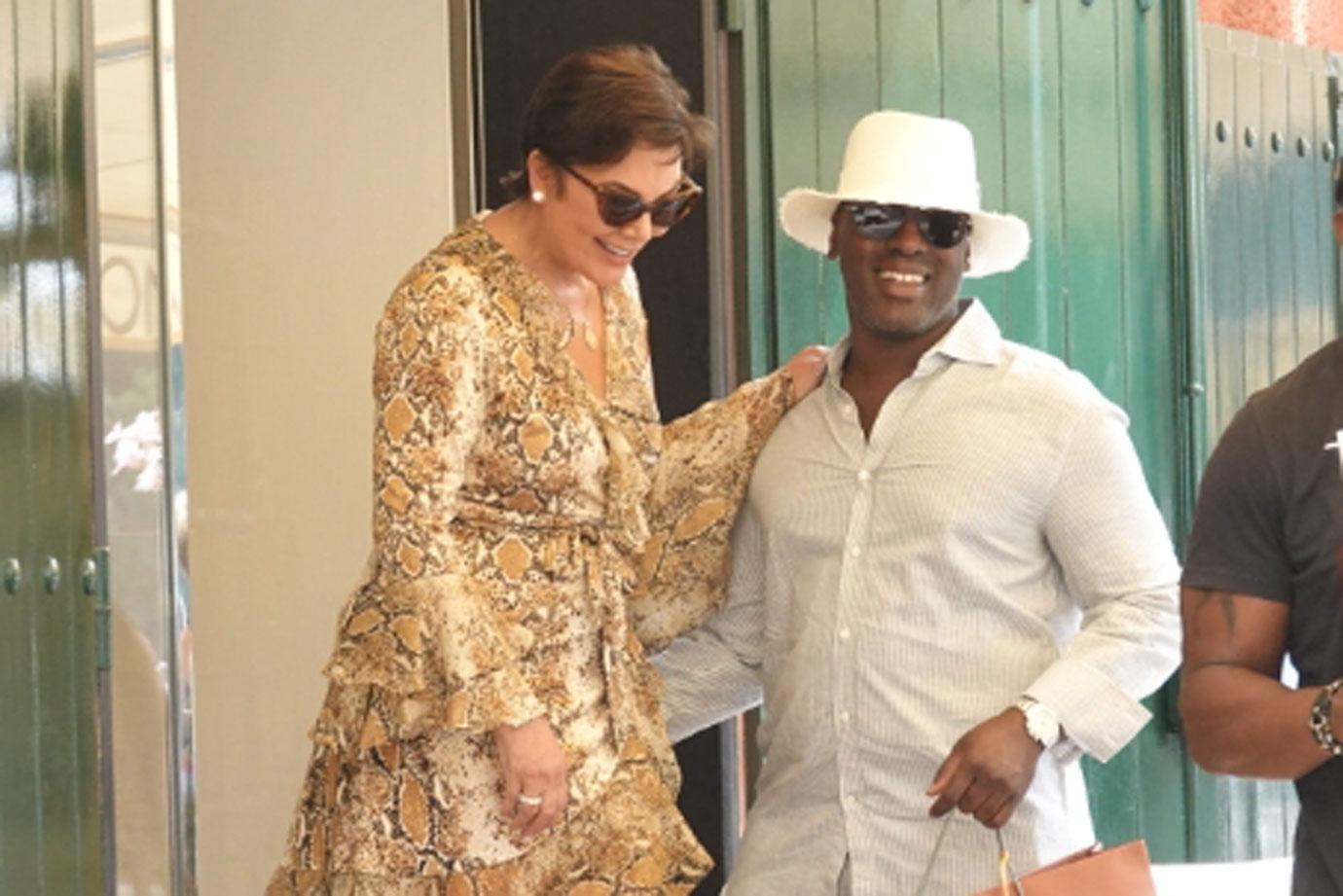 They could not stop laughing while showing sweet PDA.
Article continues below advertisement
So Cute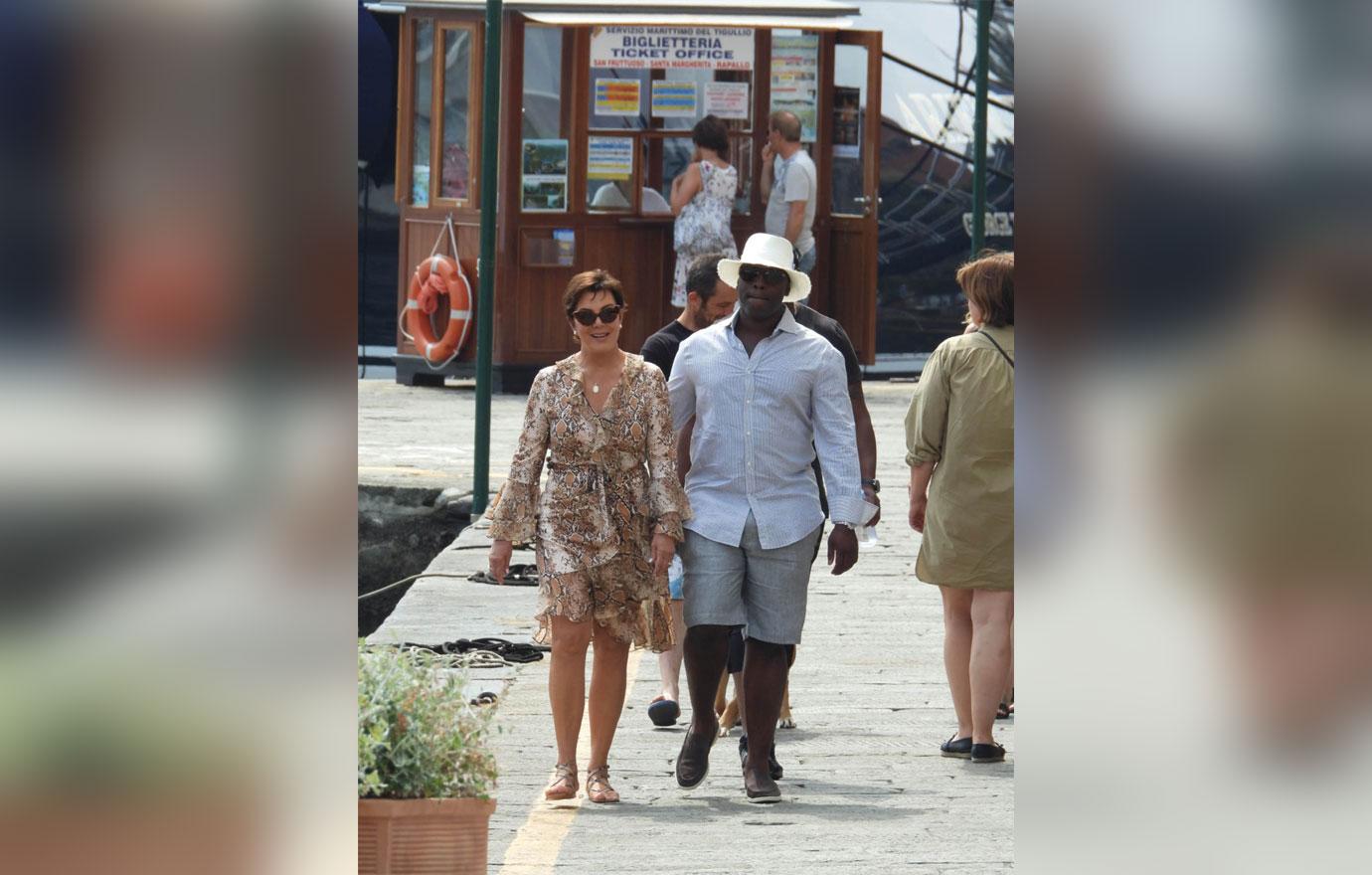 Corey and Kris walked side-by-side on a pier after getting off the yacht.
Article continues below advertisement
Love Above All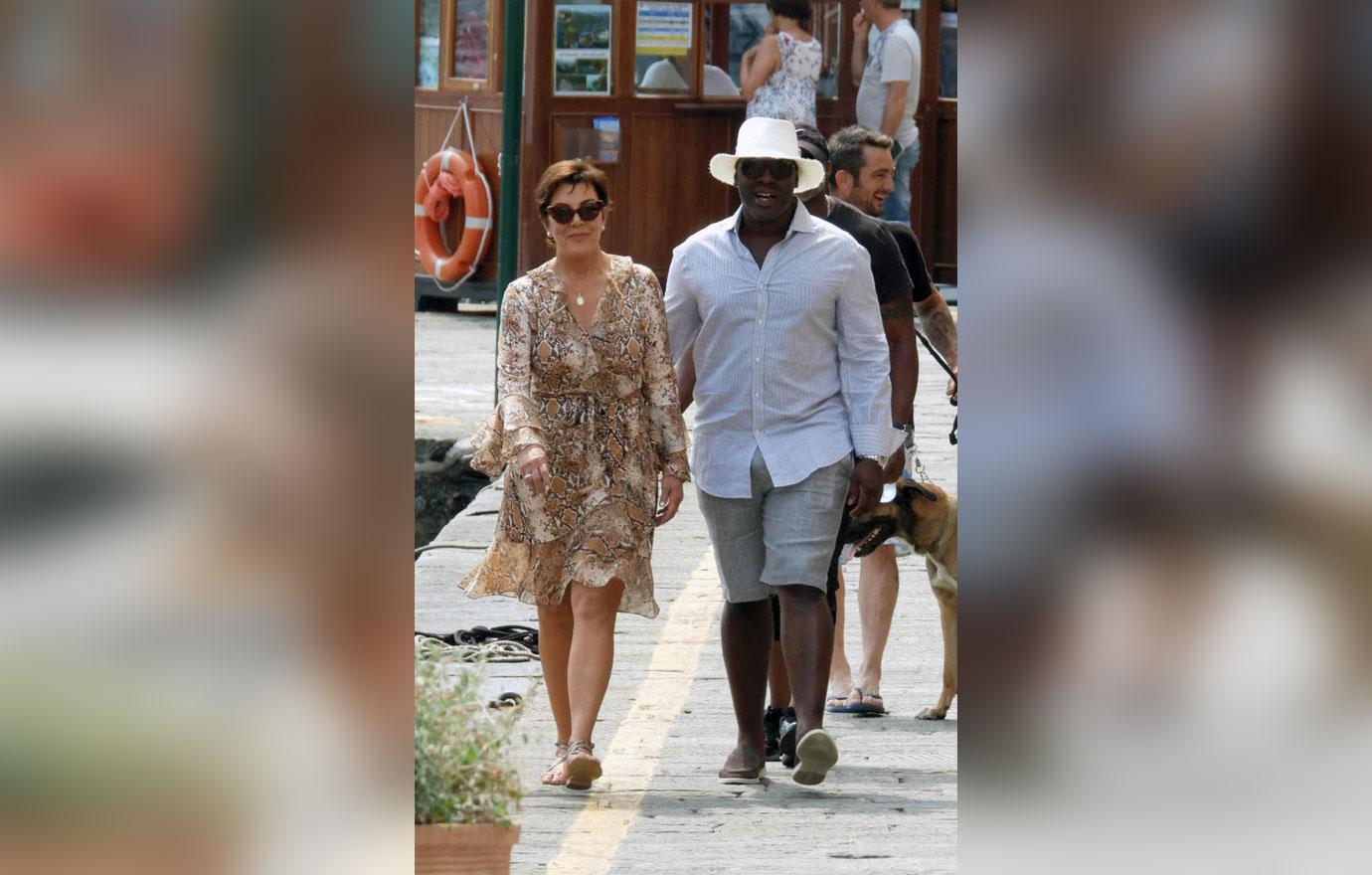 They seemed in love as ever despite their ongoing family feuds.
Article continues below advertisement
Who Are You?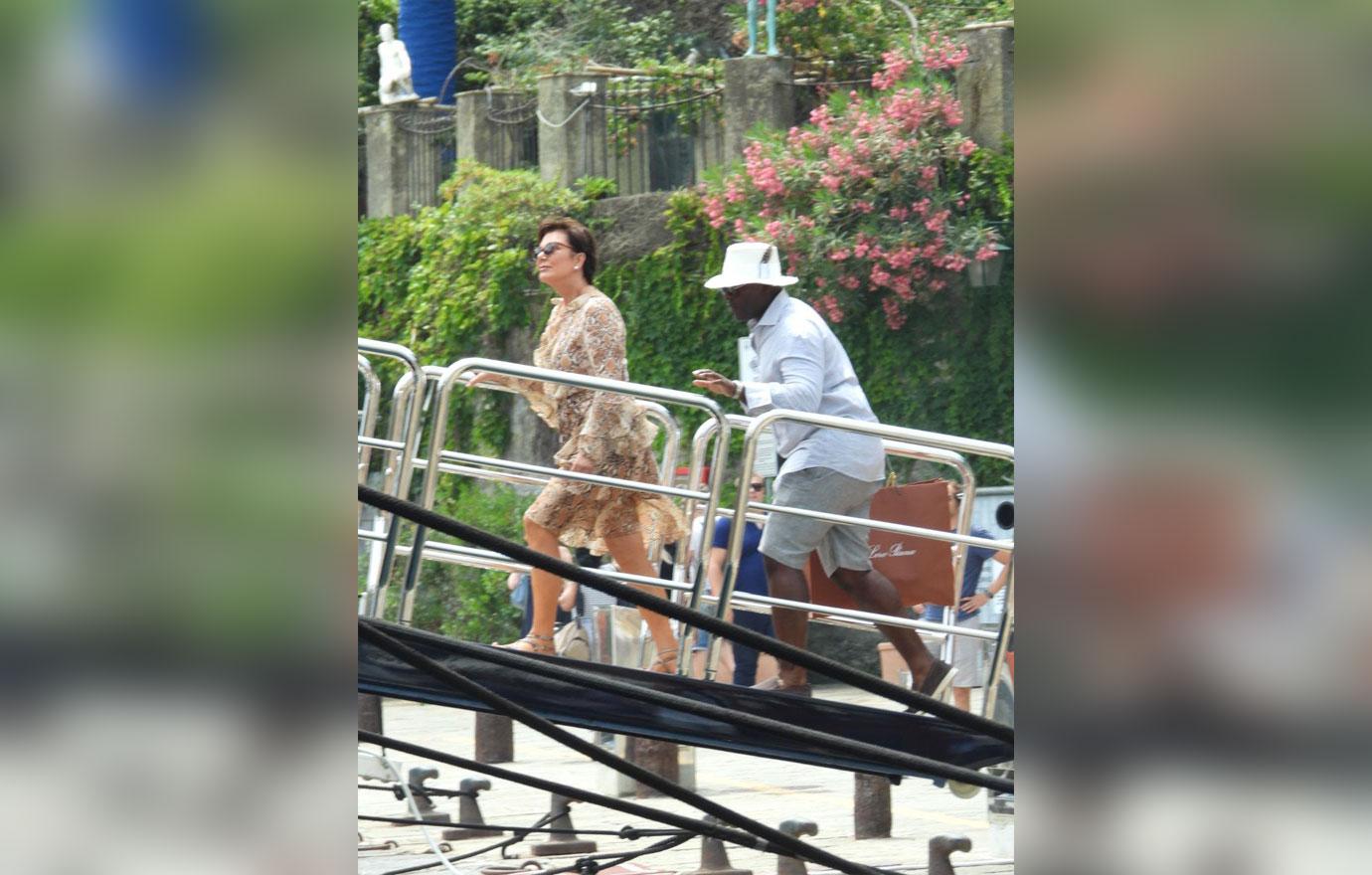 In a recent KUWTK episode, Khloe, Kim Kardashian, and Kanye, 42, said they felt uncomfortable with the fact that they hadn't met any of Corey's family members or learned anything about his personal life.
Article continues below advertisement
Mrs. Gamble?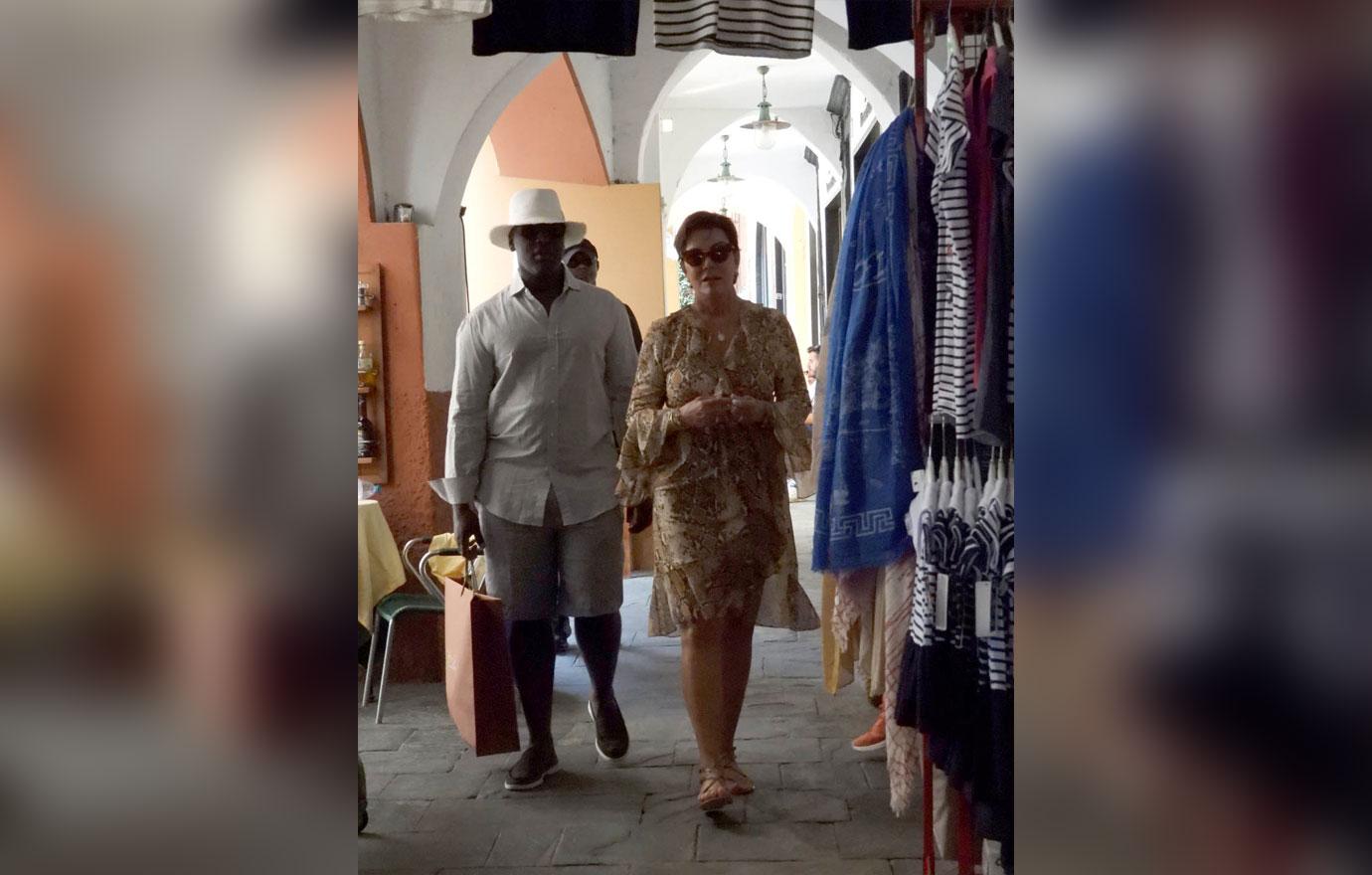 Still, Kris is not letting go of her man, whom sources say is anxious to marry the reality TV boss.