Feel The Burn! Workout Secrets of Kim Kardashian & Her Sisters – 15 Training Photos Reveal Who Loves The Gym, Who Skips It, Who Pukes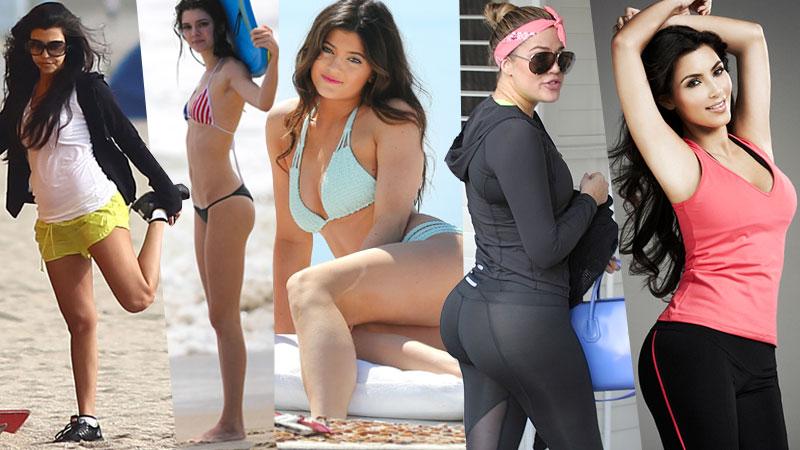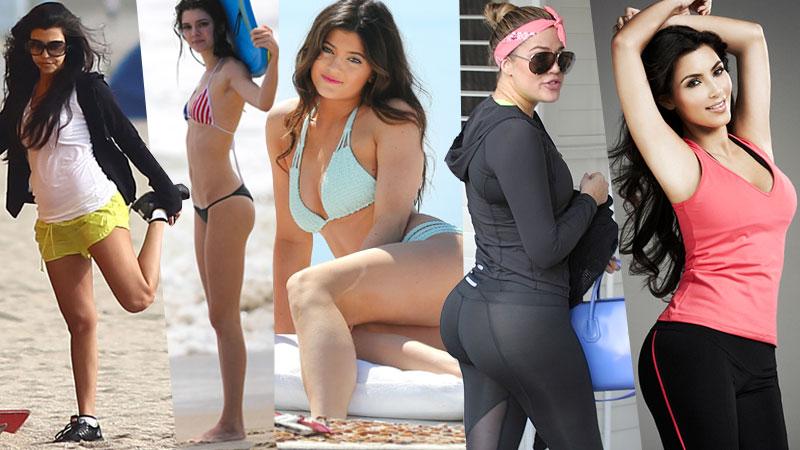 Who works out, who skips the gym and who goes so hard they puke? RadarOnline.com reveals the Kardashian sisters' best workout secrets.
Article continues below advertisement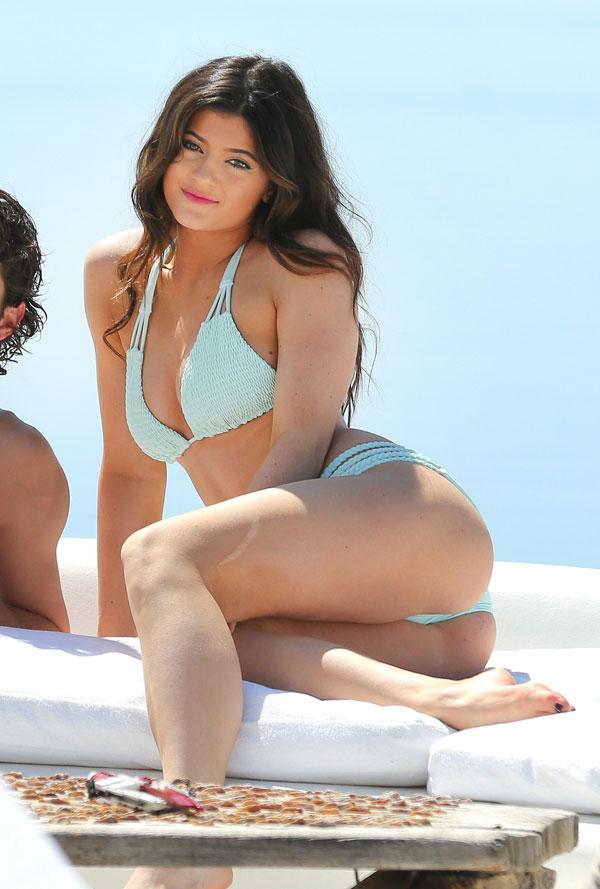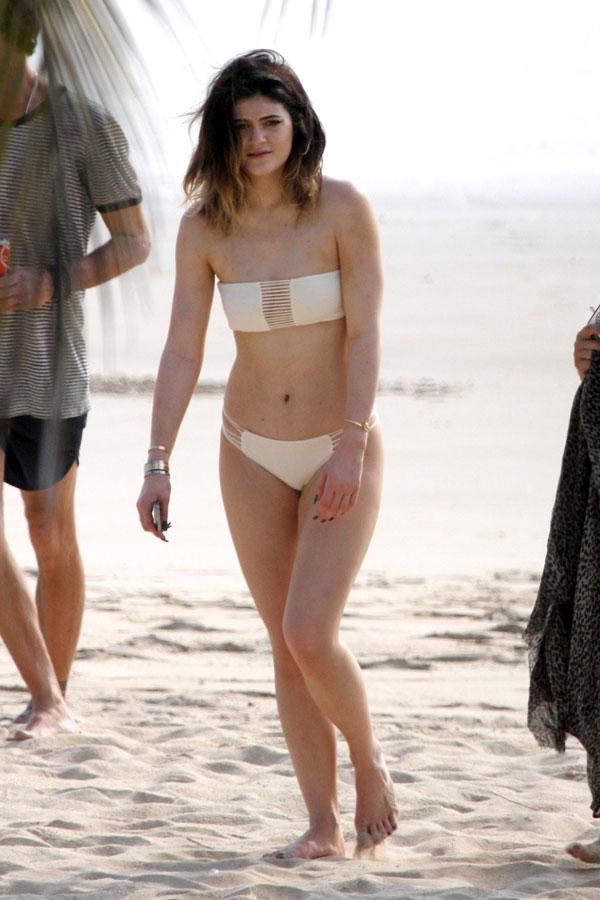 The youngest of the sisters, Kylie admitted to New magazine that she avoids the gym like the plague. "l haven't worked out a day in my life for like two years. lt's really bad. I'm going to start this month, I need to for health reasons – l feel like all the food I eat is catching up with me as l get older."
Article continues below advertisement

But the reality star tries to maintain a healthy habit. She says she drinks "a Iot of water," and is on trend drinking "pressed juice – carrots and all that."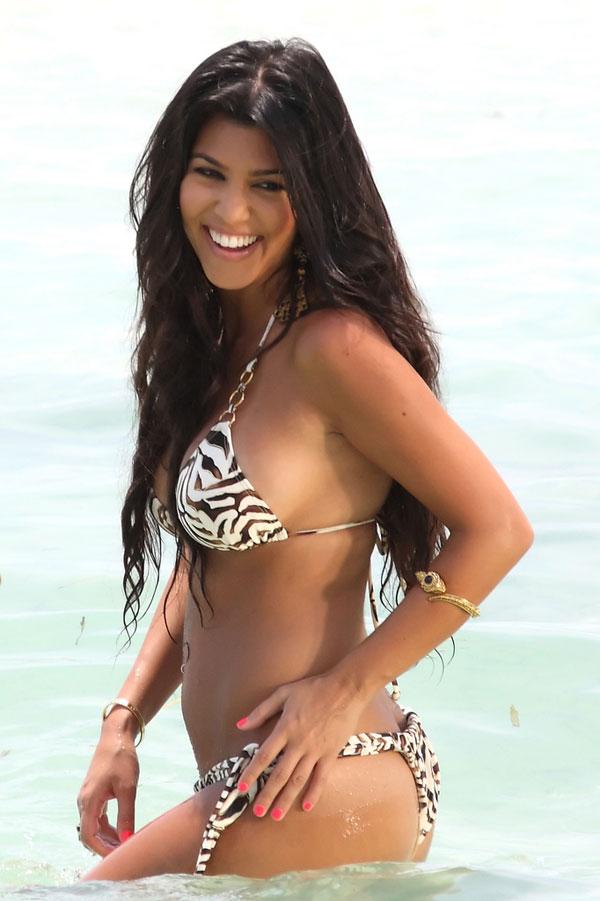 The oldest Kardshian sister, Kourtney, 35, has three babies and -- after giving birth in 2014 – is back in the gym again, trying to regain her former fabulous body.
Article continues below advertisement
SPL167542_016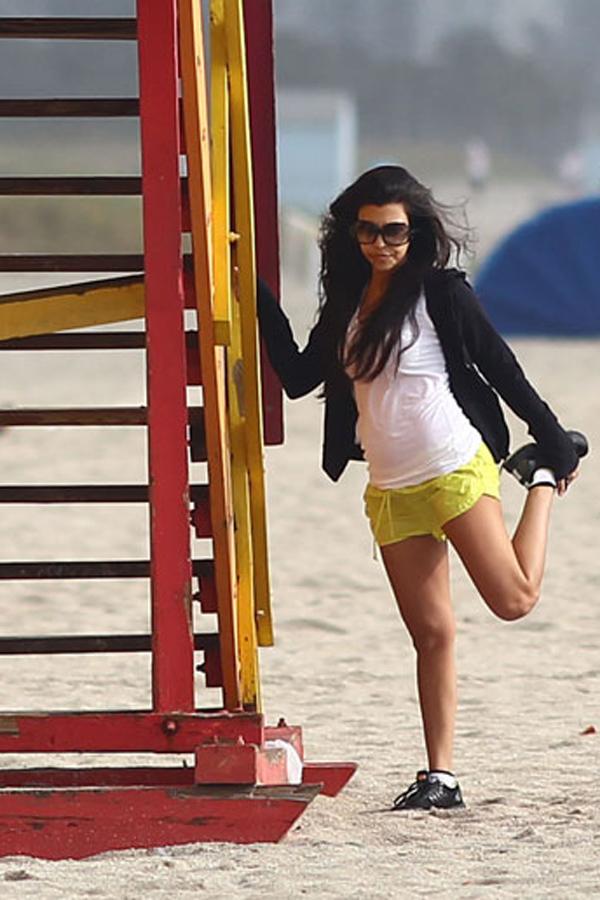 Hitting the gym again, Kourtney Tweeted "Almost threw up and fainted in my workout this morning... feels so good! Happy Monday!"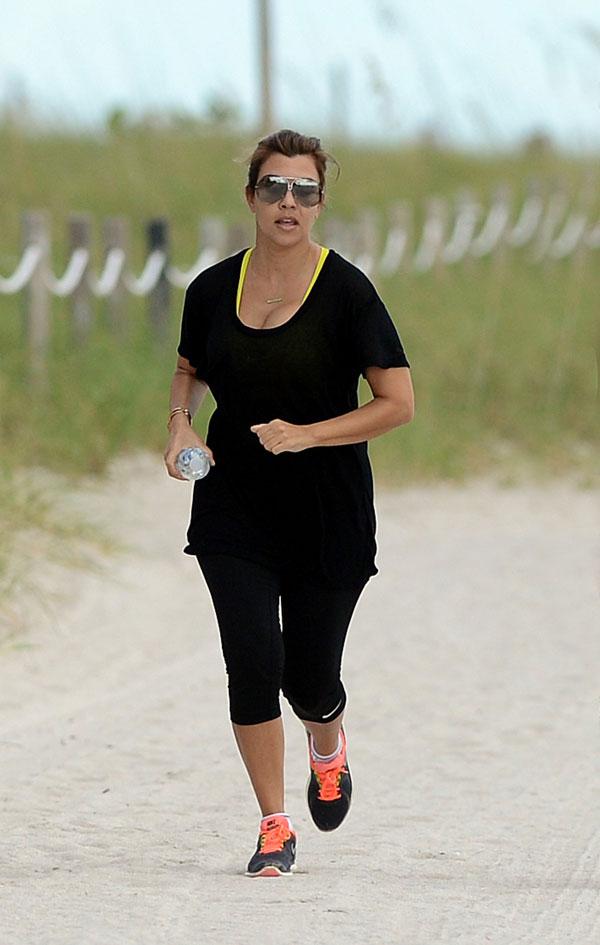 Kourtney is hitting her goal weight, sharing a snap of her scale reading 120 pounds and writing "First day that I have seen this number in a while."
Article continues below advertisement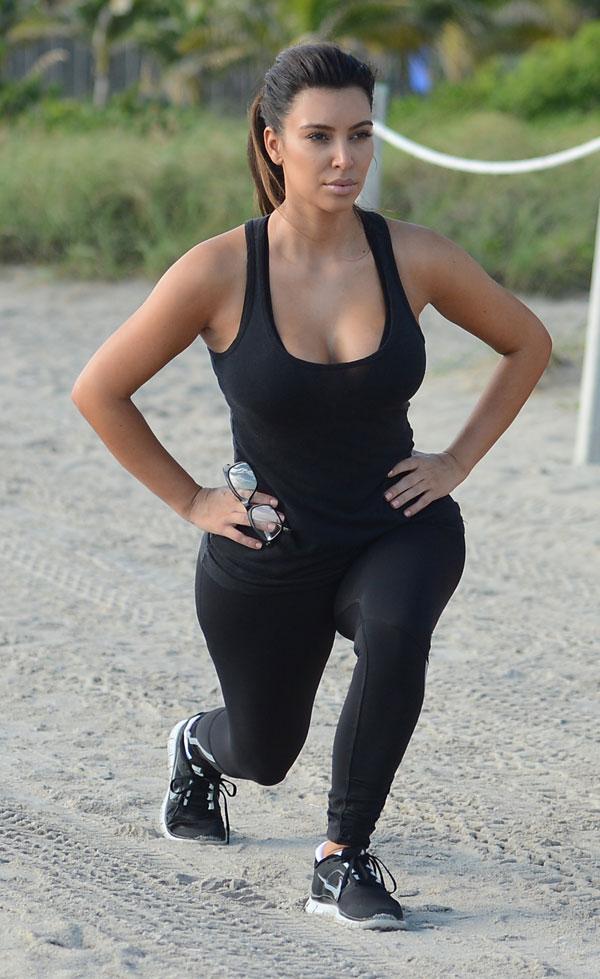 Even during her pregnancy Kim Kardashian was a gym rat. "Obviously there's a genetic predisposition but Kim works so incredibly hard," her trainer Gunnar Peterson said in an interview with the MailOnline. "Squats, lunges, sleds, and deadlifts. She's not tall either."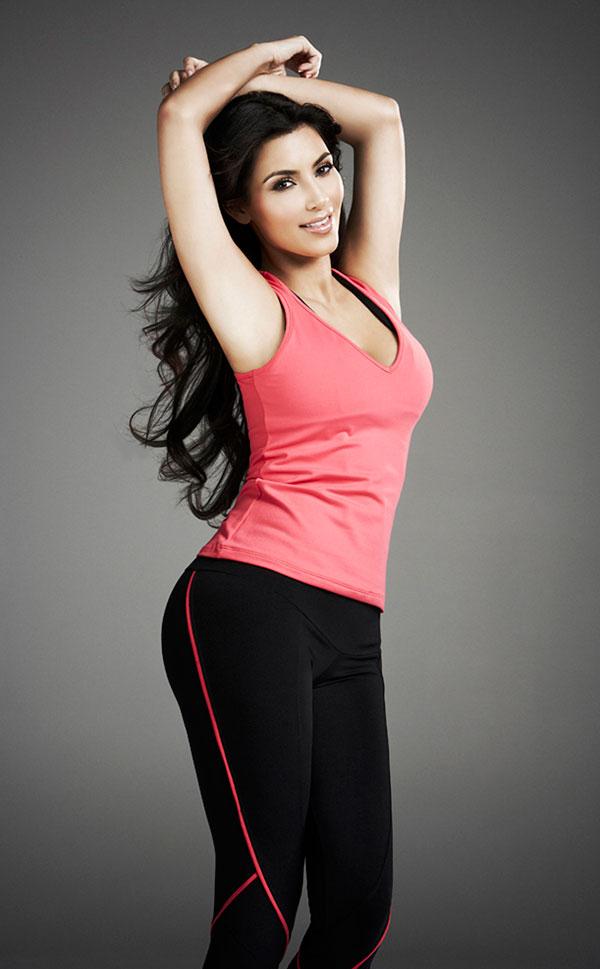 Getting her post-baby body back has been a full time job for 30-year-old Kim. "She just trains – she's one of the hardest working people inside and outside the gym. Just grind, grind, grind. The work Kim puts in she knows it pays off, I did some of her post-baby training too," Gunnar said about his client.
Article continues below advertisement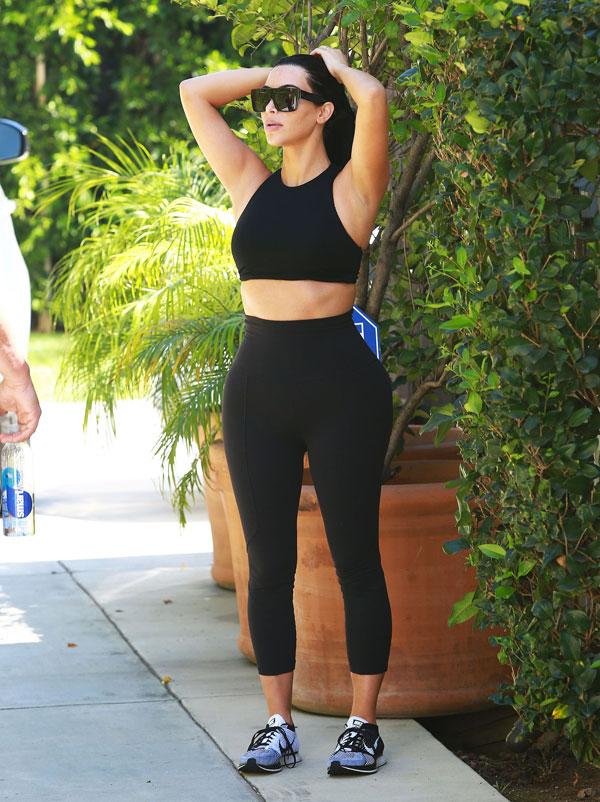 Never one to indulge in a pizza dinner, Kim's weight fluctuates she has said, writing: "I think after having a baby u get so excited u lost a lot of weight then u get comfortable & eat how u used to & it creeps back up."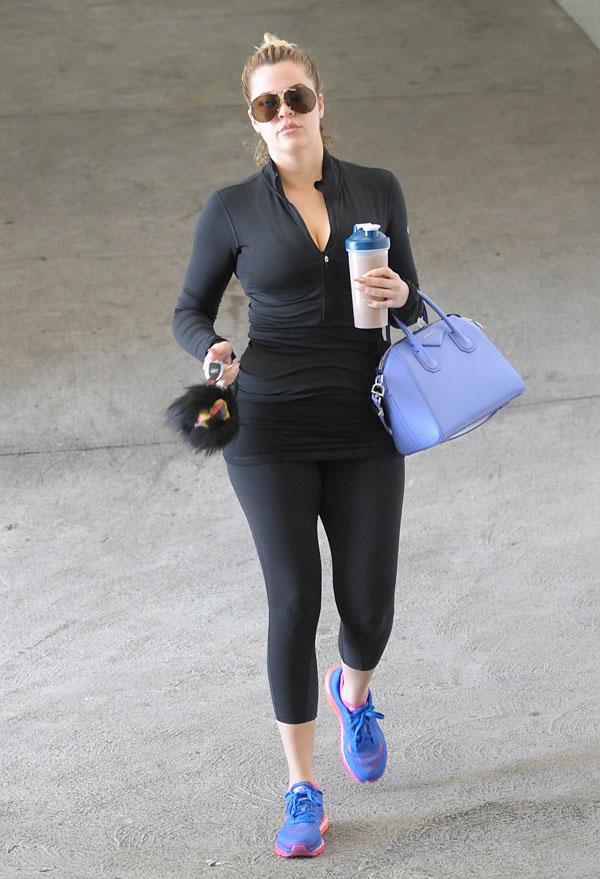 Khloe Kardashian, 34, is a gym rat too, going almost daily and working with celeb trainer Gunner Peterson. "She works so hard. You get definition from repetition, and that includes repetition of the act of going to the gym. She comes in every single morning," he said in an interview.
Article continues below advertisement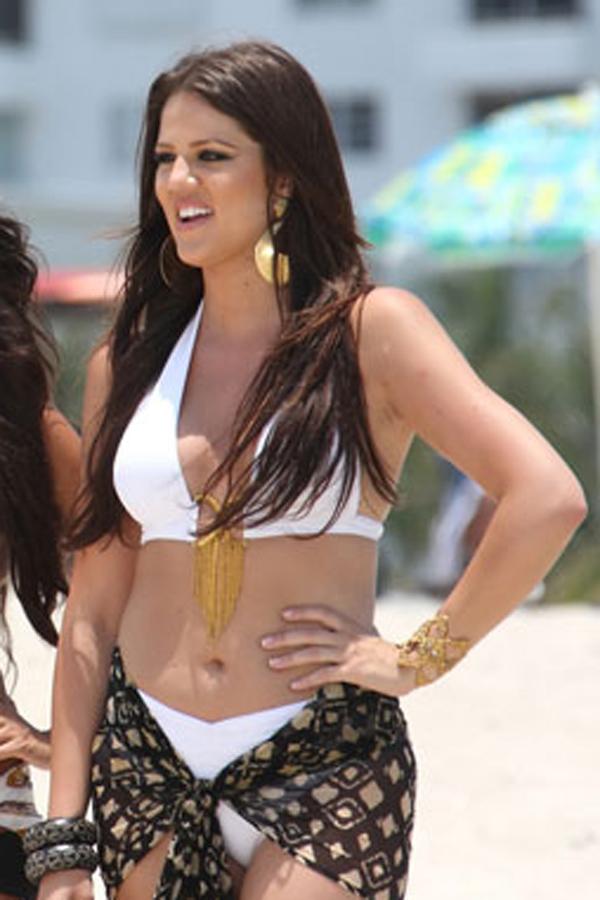 "Started my Monday morning off right with@gunnarfitness and some pull-ups and a resistance band. Hey... I needed the help" Khloe shared with her almost 20 million Instagram followers.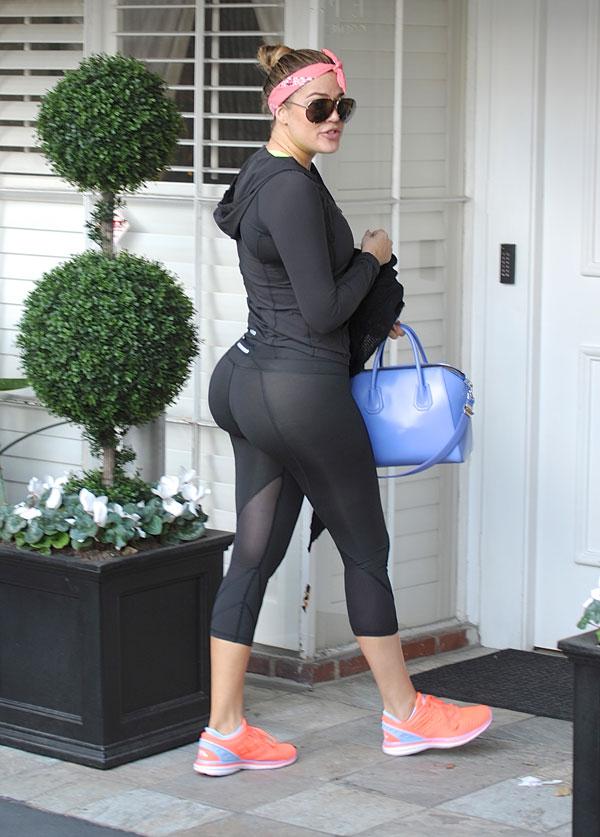 Khloe said she put on 10 pounds while filming Kourtney & Khloe Take The Hamptons, but she said in a recent interview that she's dedicated to burning off the fat. "I work out almost every day. I go to a trainer five days a week and on the weekends I do cardio and whatever I want to do," she told People magazine.
Article continues below advertisement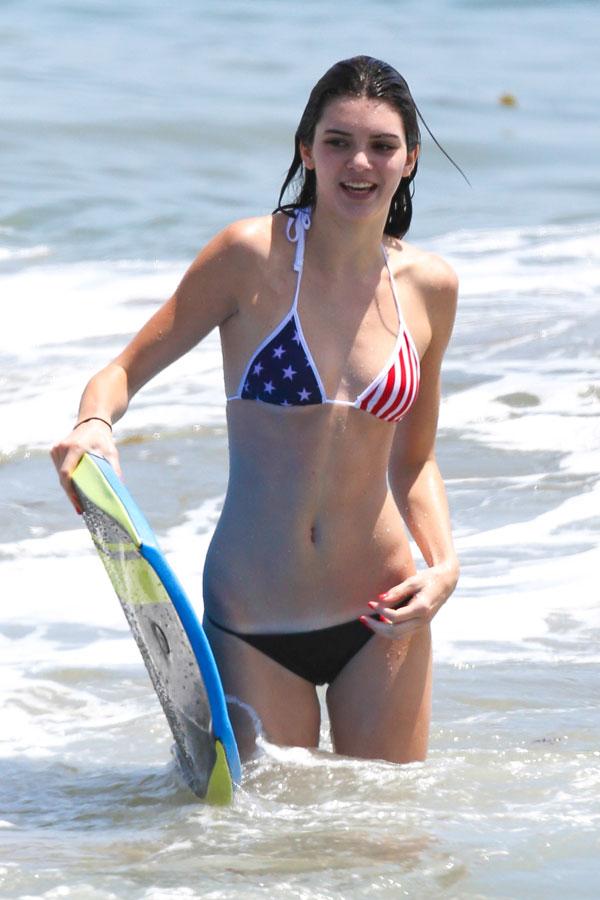 Kendall Jenner is the catwalk queen, but the 19-year-old posted a video where she's showing off her workout skills while her trainer yells "Feet up, core engaged, overhead, in bound. Solid!"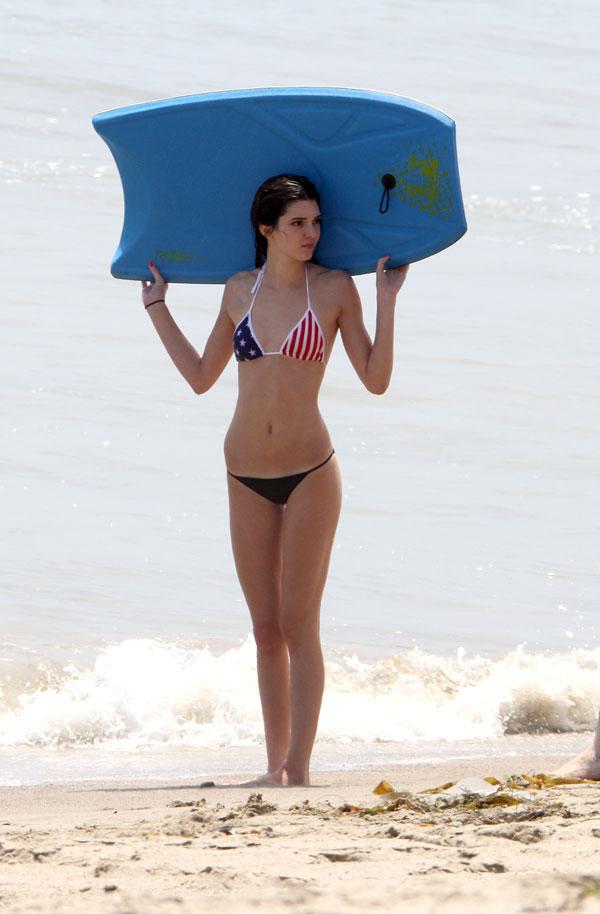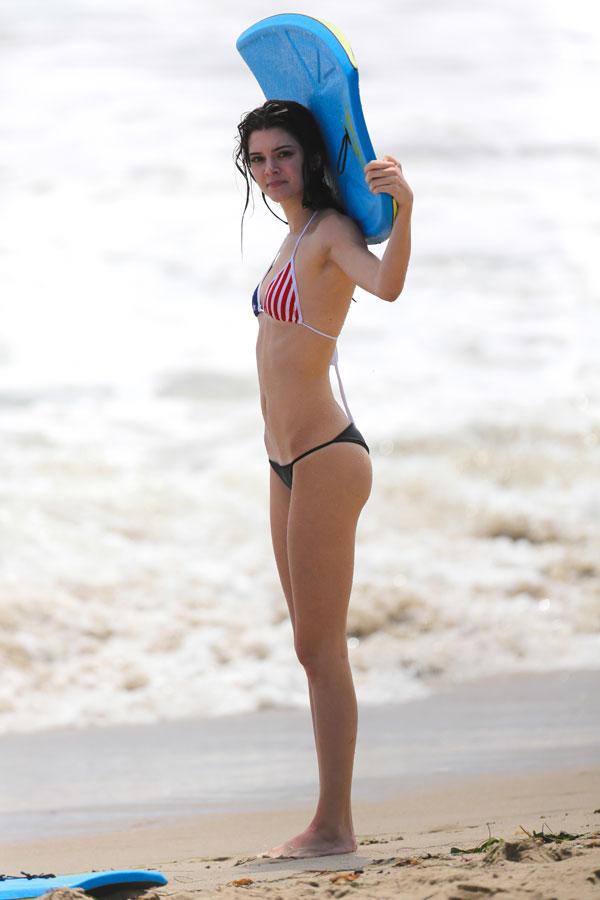 Being a model puts a lot of pressure on Kendall to stay skinny and beautiful but she insists that she eats well and gets plenty of sleep to stay healthy.