The Biggest Photoshop Scandals Of 2015: Kim Kardashian, Kim Zolciak & More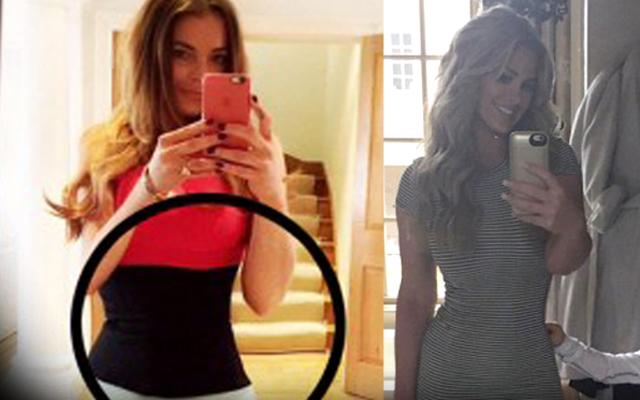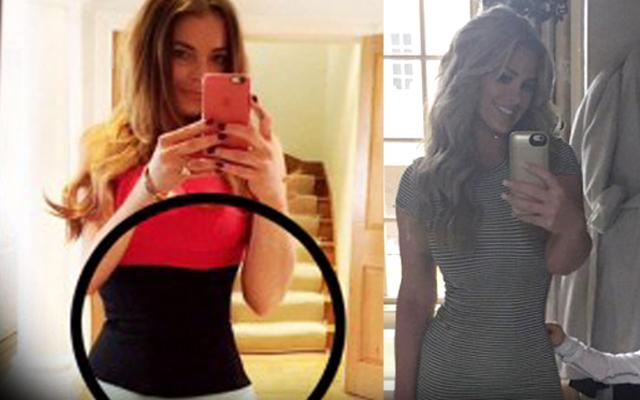 Kim Kardashian and Kim Zolciak are the queens of photoshop scandals. Check out who else got caught doctoring their pics!
Article continues below advertisement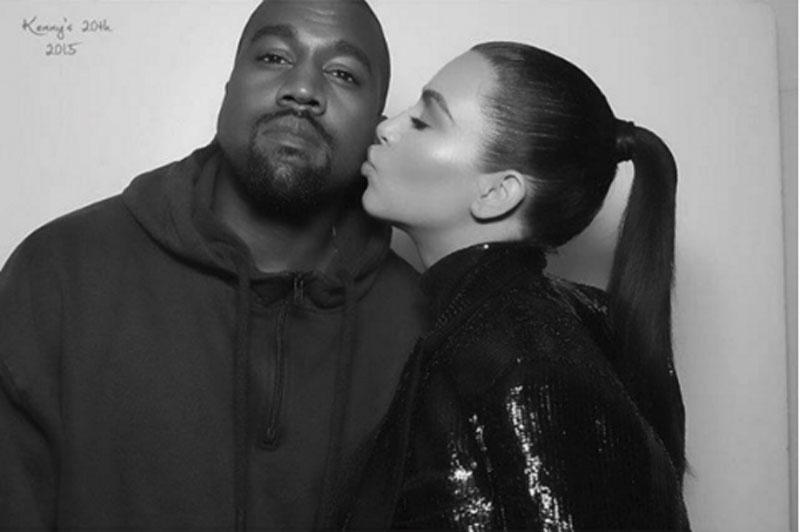 After accidentally posting an unretouched photo to Facebook, Kim Kardashian attempted to right her wrong and repost the final version. Unfortunately, the Internet was too swift for the reality star. The photo, from sister Kendall Jenner's 20th birthday party, features Kardashian smooching hubby Kanye West on the cheek, sporting a perfect pout and enviable jaw line. However, the original snap proves that Kardashian still has her insecurities, as it features a little more neck width and hair "flyaways."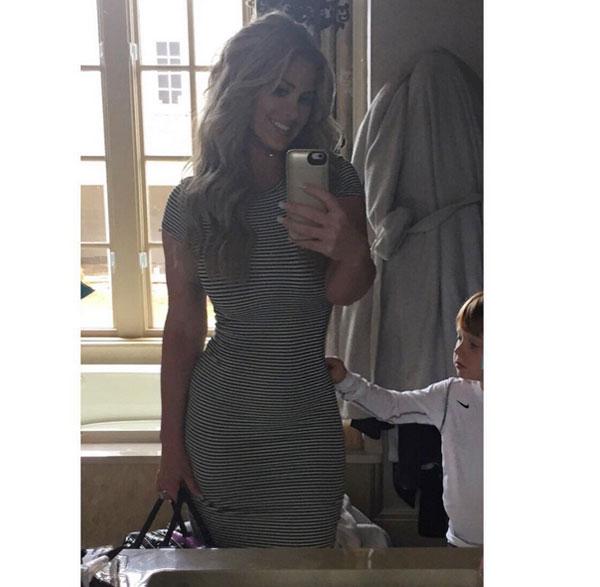 "The molding in the background by Kim Zolciak's right hip isn't straight, as it is towards the top of the image. This suggests the image was moved slightly inward in this area towards Zolciak's hip to create a more pronounced angle," Jim De Yonker, the founder of online photo enhancement site Luxmyphoto, told RadarOnline.com of this image. "Also, the edge of Zolciak's dress on the right side contains a slight blur; again suggesting this area was subtly manipulated in some manner. Lastly, Zolciak's right elbow appears slightly deformed and unnatural; suggesting this area near her hip was moved inward."
Article continues below advertisement
Jessica Simpson celebrated her 35th birthday in St. Barts and shared a snap with her friends on vacation. But upon closer inspection, it seems Simpson may have faked her noticeably slim figure, as her legs appeared altered in the photo. Her pal also sported some wavy-looking legs; a red flag that caused some commenters to scream that Photoshop had been used.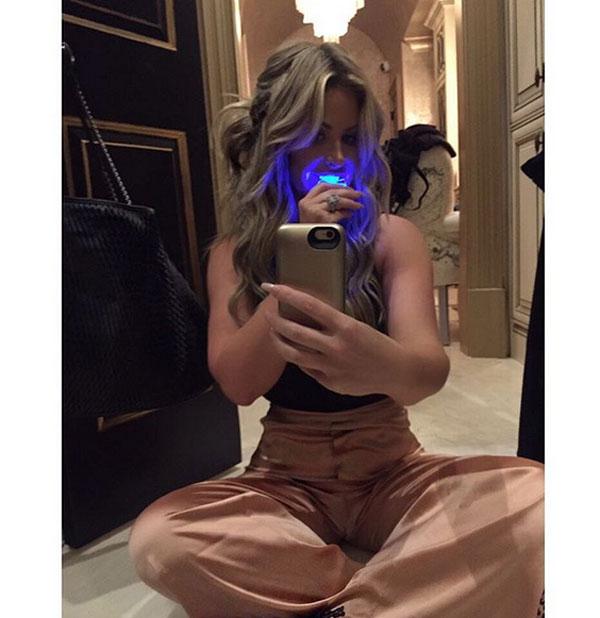 "In this picture, the bottom of Zolciak's right elbow looks unnaturally warped," De Yonker told RadarOnline.com about the 37-year-old's possibly altered image in this snap. "This is an indicator that the area was warped downward to move her right hip inward. Also, below Zolciak's left elbow, the edge of the black door in the background is slightly curved, suggesting the area was also warped inward towards Zolciak's left hip."
Article continues below advertisement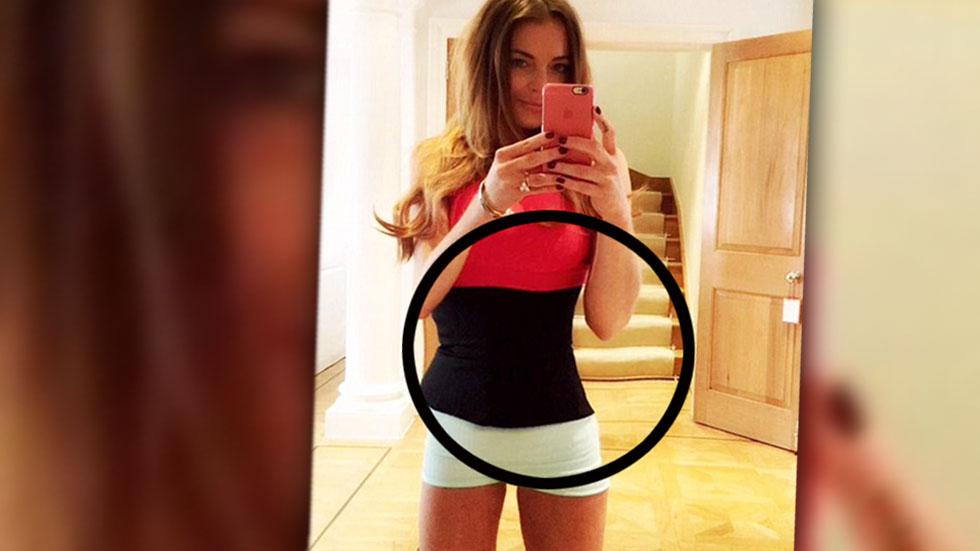 Lindsay Lohan tweeted a photo of her waist in April but quickly pulled it down when fans pointed out the wavy steps that made it seem like a "photoshop" job. The photo showed Lilo with a noticeably skinnier waist in her black and red top, but the steps behind her looked uneven and altered.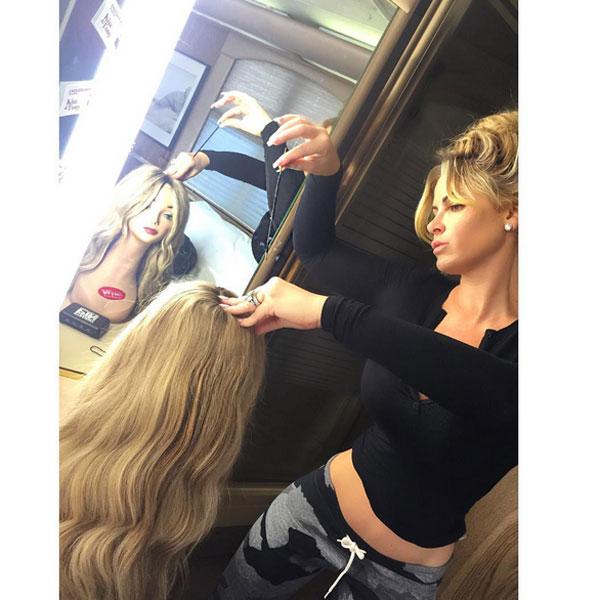 Article continues below advertisement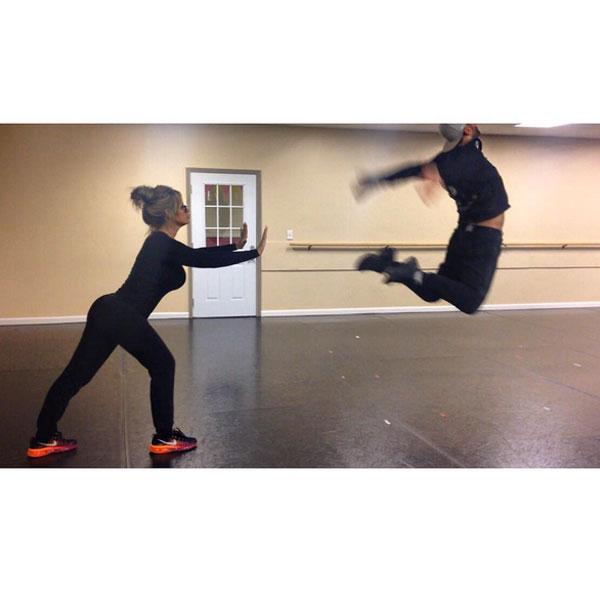 Busted again! "Zolciak's stomach looks unnaturally straight in this photo," De Yonker noted of the Don't Be Tardy To The Party star's shot. "Also if you look closely, the white floorboard molding is not straight from one side of Zolciak's body to the other side of the room. This suggests the image area around Zolciak's stomach area was modified. Also, the shape and outline of Zolciak's glutes and breasts both appear unnaturally contoured. However, there aren't any clear photo irregularities to suggest this was photo manipulation, or just merely angle distortions captured by the camera."
Article continues below advertisement
Cyrus posted another picture with her face on North West's body, hanging off of Kanye West's shoulders. The caption read: "DaDa," but the celebrity couple was hardly entertained. "Kim and Kanye think Miley's gone way too far and needs to stop turning their kid into a joke," snapped the insider, who admitted the couple's latest tantrum was "pretty rich when you think how much they've forced North into the limelight."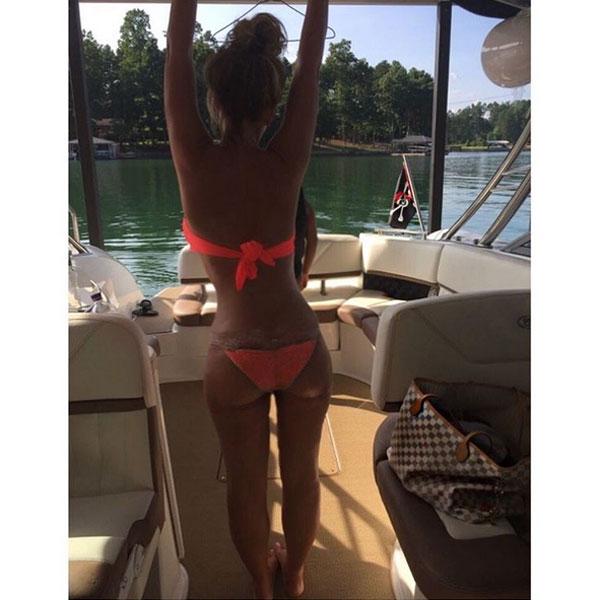 Zolciak, a mother of six, played around with this photo, too. "The first image irregularity I see is that the two thighs are two different widths. Looking closer, you can see an irregular edge along the inner leg lines that suggests image manipulation mistakes. Most likely, part of the inner thigh on Zolciak's right leg was removed," De Yonker revealed to RadarOnline.com. "Secondly, there is another person in front of Zolciak in the photo, and the additional person's shadow indicates that this person is standing. Given the perspective, we should be able to see the person's feet through Zolciak's legs, suggesting that again, something was changed within the area between her two thighs."