B*tch Stole My Look! Kim Kardashian And Amber Rose Embroiled In Copycat Feud! 7 Twinning Photos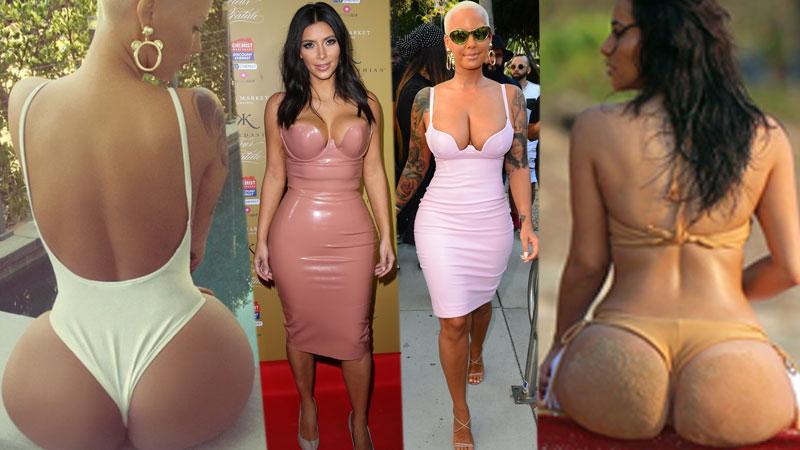 Kim Kardashian and Amber Rose have a lot in common. In addition to having curvaceous bodies and scandalous pasts, both ladies were once loved by Kardashian's current husband, Kanye West. But as a feud continues to rage between the Kardashian/Jenner Clan and Team Blac Chyna/AmberRose over Kylie's relationship with Tyga, a new, deeply sinister battle technique has emerged -- Rose stealing Kardashian's style! Click through the gallery and decide for yourself -- who wore it better?
Article continues below advertisement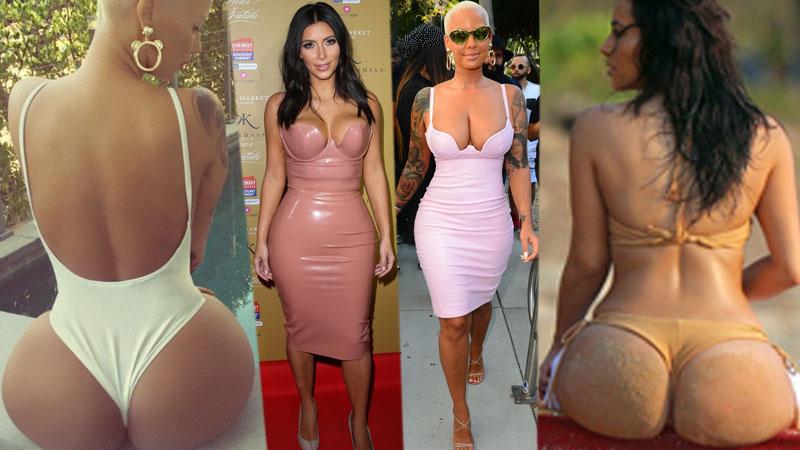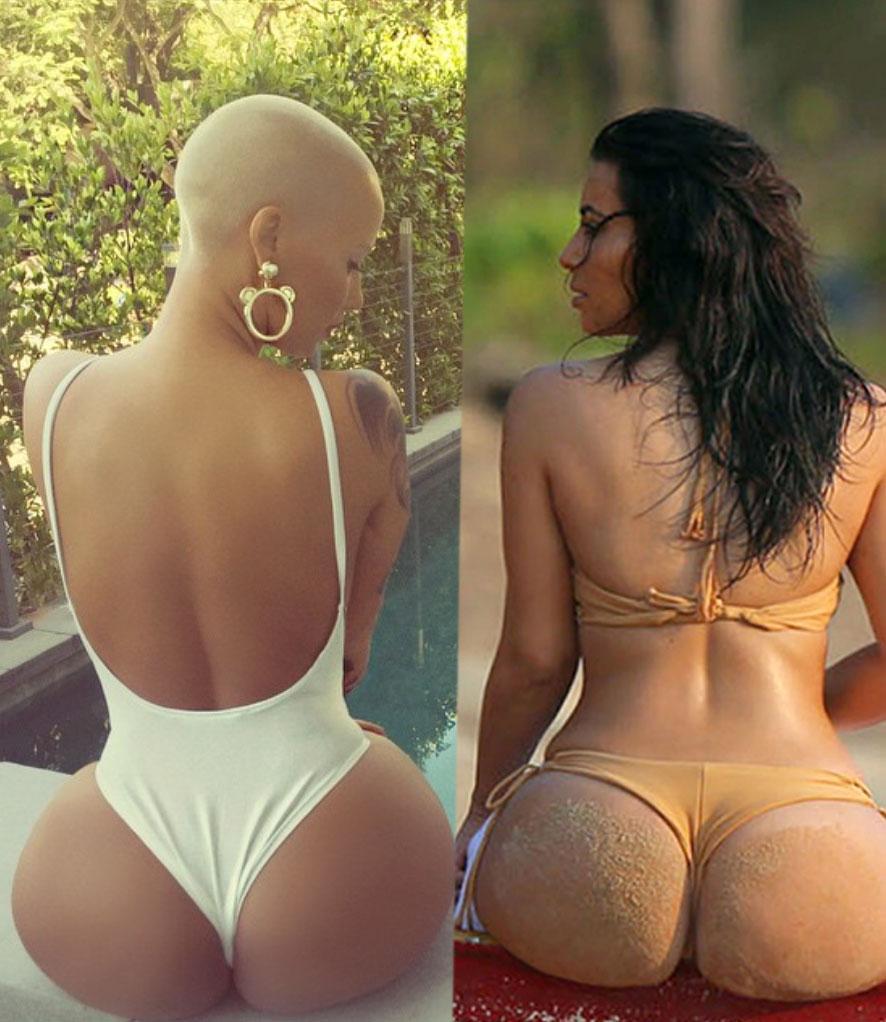 In April 2014, Kardashian put her booty on blast in this bikini pose. Then, seven weeks ago, Rose posted her own version in a white swimsuit.
Article continues below advertisement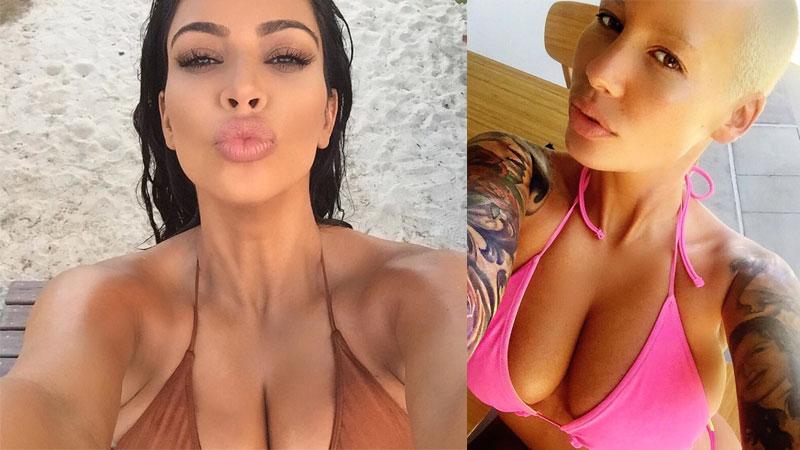 As Radar reported, Kanye West took a mean jab at Rose during a radio interview, saying that after being with Rose, he had to take 30 showers before he could get with Kardashian.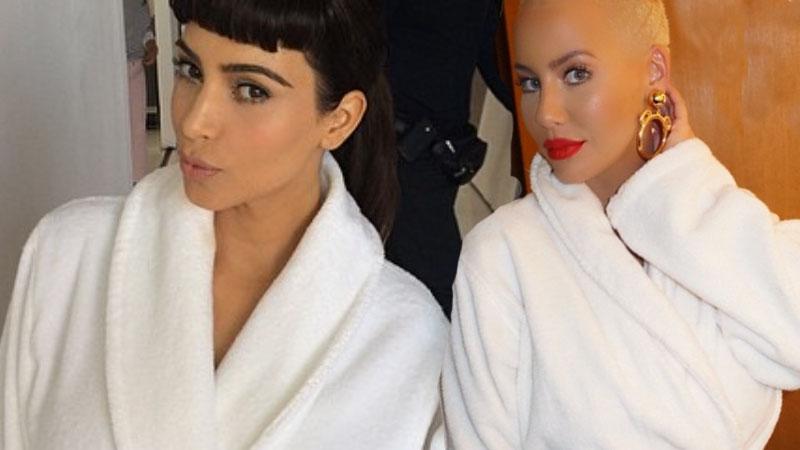 Kardashian posted a photo in a plush white robe, then Rose posted one of her own.
Article continues below advertisement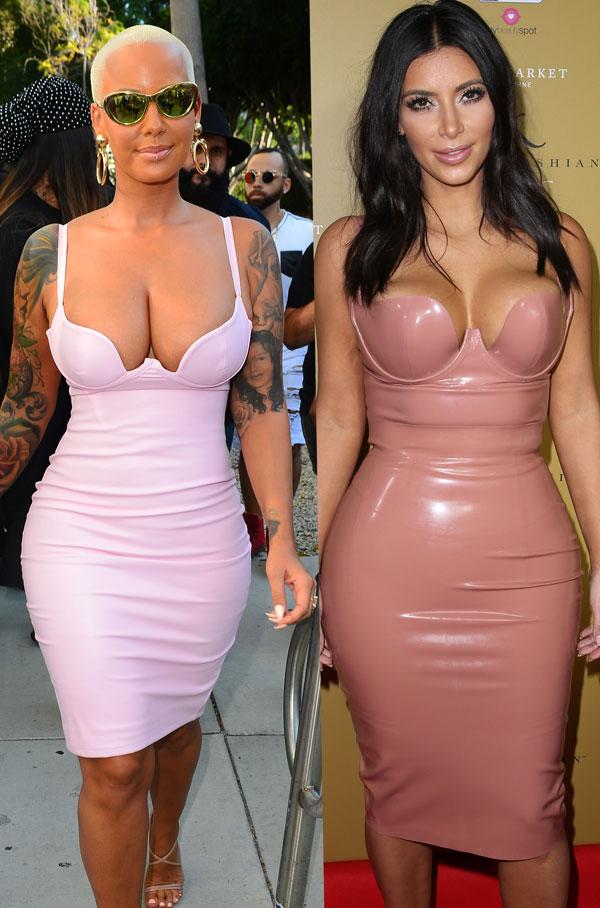 Kardashian wore a racy latex dress during a fragrance launch in November 2014, and then Rose wore a similar dress to her sunglass launch in August 2015.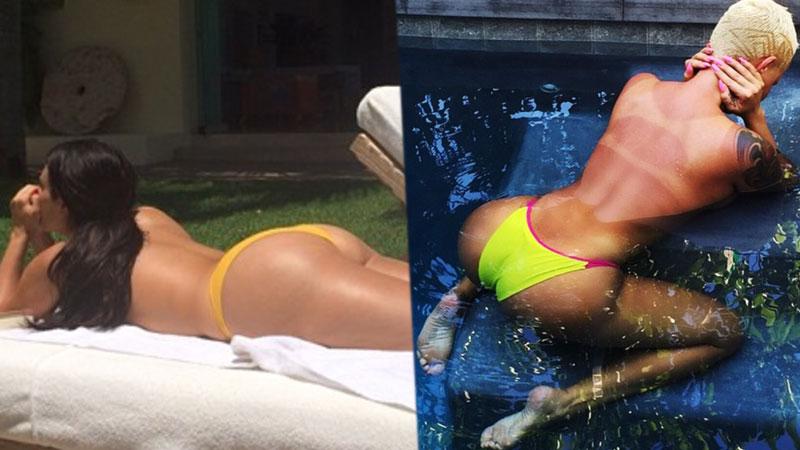 Both ladies ditched their tops to sun their buns in yellow bikini bottoms.
Article continues below advertisement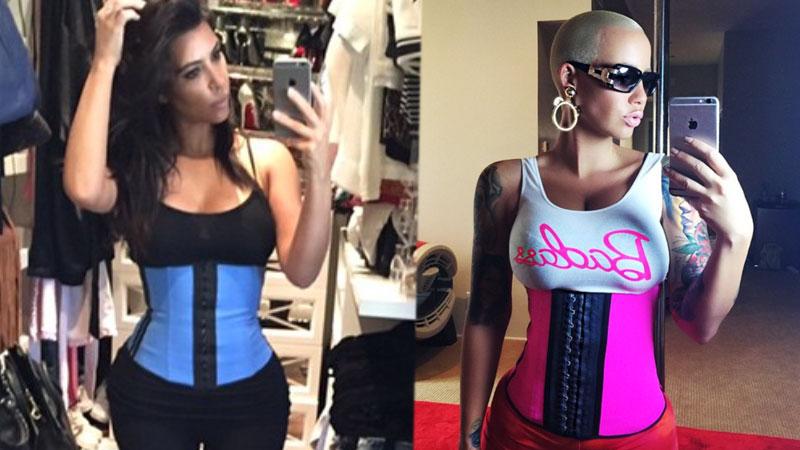 The women wore nearly identical waist trainers -- Kardashian in blue, and Rose in pink. Even their selfie poses and phones looked the same!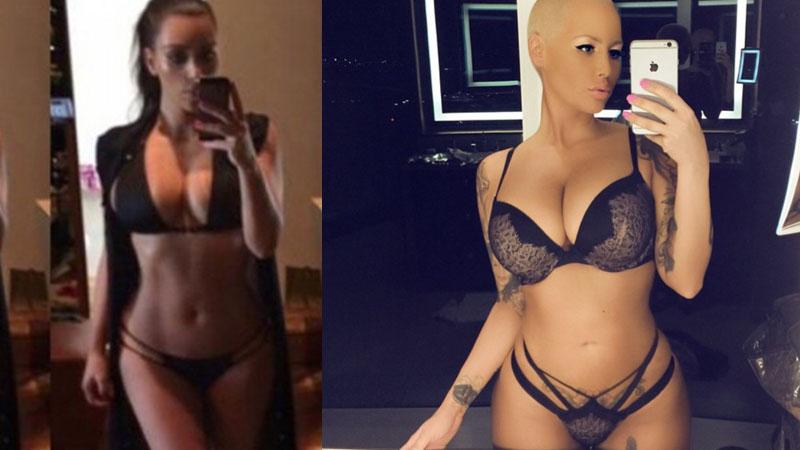 Both women pulled out the big guns in barely-there black lingerie, but the question remains -- who wore it better?