Hot Water Again! Khloe Kardashian Stirs Up Muslim Clothing Controversy In Dubai: 10 Clicks -- Is She Culturally Insensitive?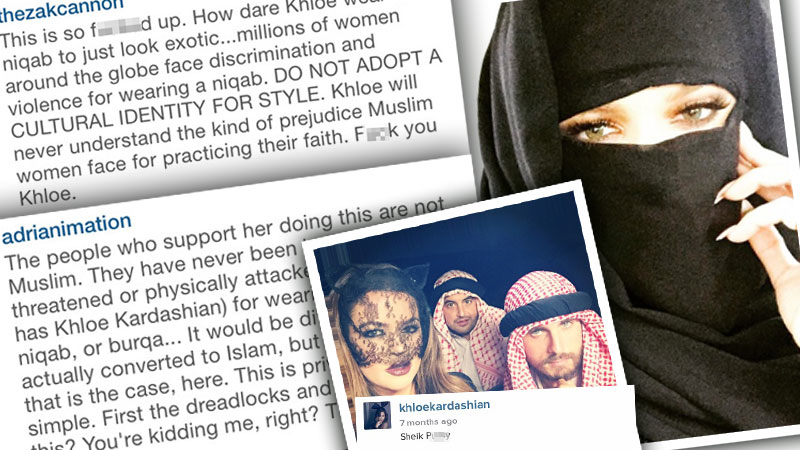 Khloe Kardashian has done it again! After being taken to task by the internet over her offensive Halloween pics with her rumored bedmate and would-be brother-in-law Scott Disick, Kardashian swore to the world, and to her Muslim Dash employees, that she would make an effort to be more culturally sensitive in the future. But her Instagram posts from a recent trip to Dubai have once again sparked controversy among people who say that she is making light of their religion, and wearing religious garb as if it were a costume. Click through the gallery to decide for yourself whether Khloe's pictures are respectful or completely out of line.
Article continues below advertisement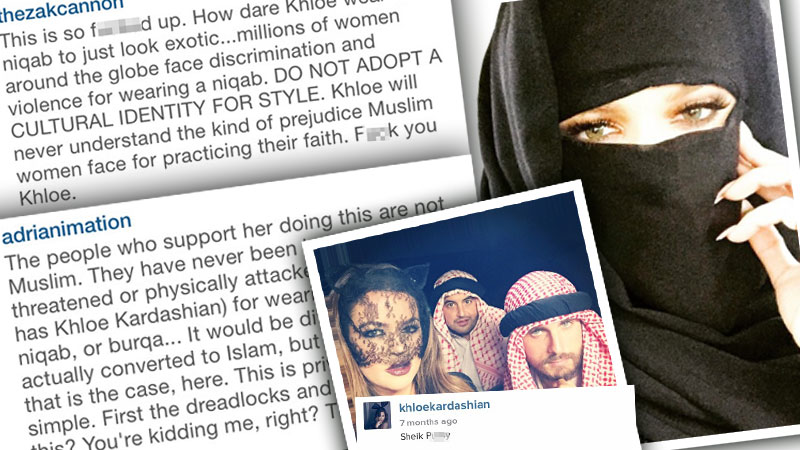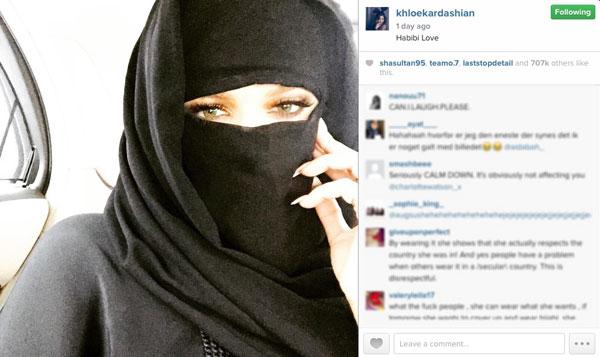 Kardashian posted a pic of herself in Dubai wearing a niqab and hijab -- garments traditionally worn for modesty in Islam.
Article continues below advertisement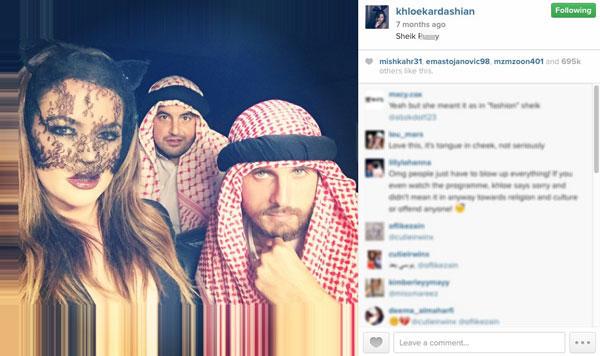 This is not the first time that Kardashian has dabbled in the fine art of cultural or religious appropriation. When Disick made the dubious choice of dressing as an "Arab Sheik" for Halloween, sexy kitty Kardashian took the opportunity to craft a sexual caption, "Sheik Pussy," which caused the internet to explode with anger at her disrespect of Islam.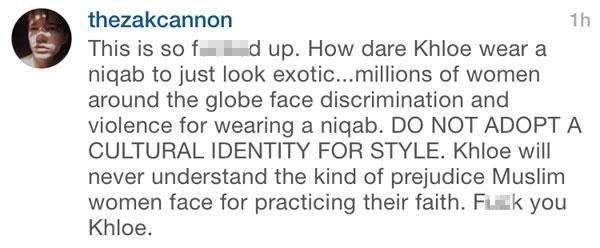 Commenters on her most recent pic are fed up with what they consider to be an insensitive move on Kardashian's part.
Article continues below advertisement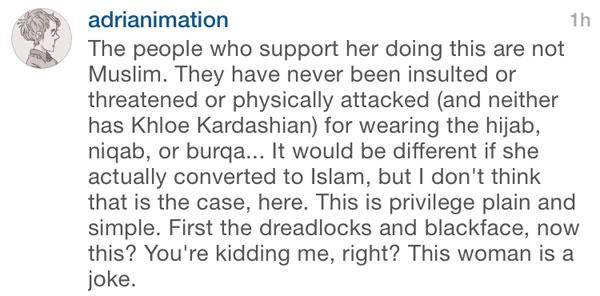 Many people were offended that she would wear the niqab as a costume without consideration of those who risk their lives to wear it as part of their religion.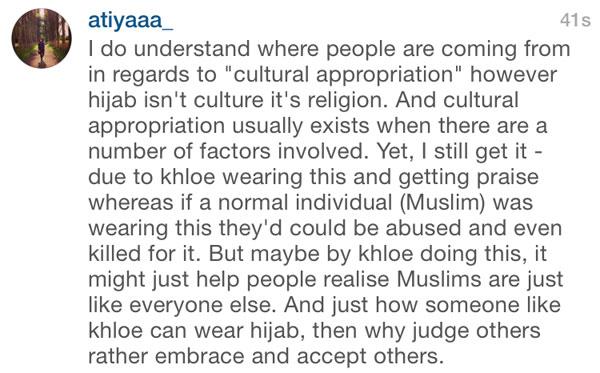 Others were less offended by her attire, hoping that she could use her celebrity to bring attention to the struggles of Muslim women.
Article continues below advertisement

While some people argued that she was simply trying to show respect by dressing modestly while she was in Dubai, others were not buying it.

They found it unfair that their garb was fashionable when worn by Kardashian, but led to profiling when worn by actual practitioners of the religion... Similar to how traditional black hairstyles like locs and cornrows are considered trendy by fashion magazines when worn by Jenners or Kardashians, but lead to stereotyping when worn by African Americans.
Article continues below advertisement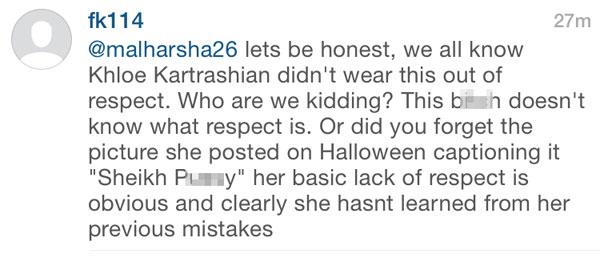 They questioned her motives and her values.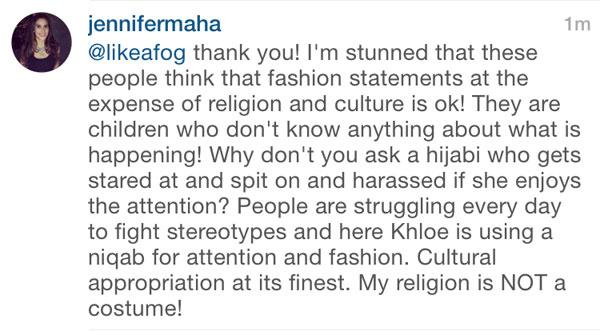 To Kardashian, they felt, their garb was just another fashion statement.