Exclusive
Monster Mom Confessions! Kate Gosselin Says She Clothed Kids In Trash Bags, Let Teeth Rot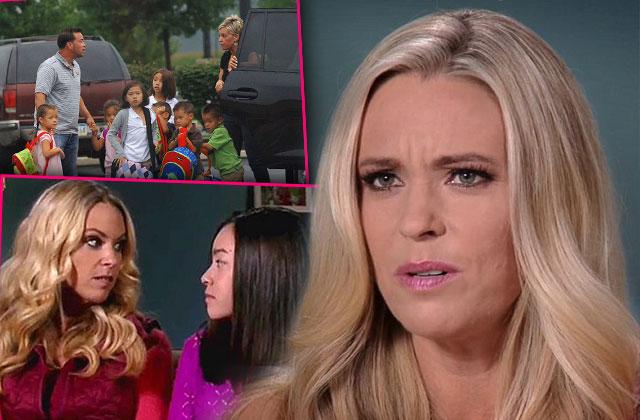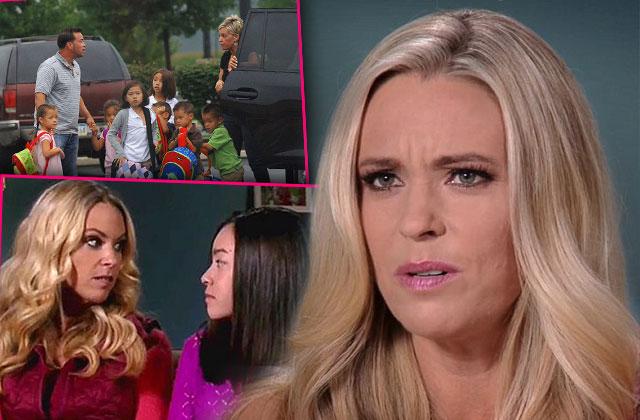 Article continues below advertisement
Jon and Kate celebrate 4th of July together PART 1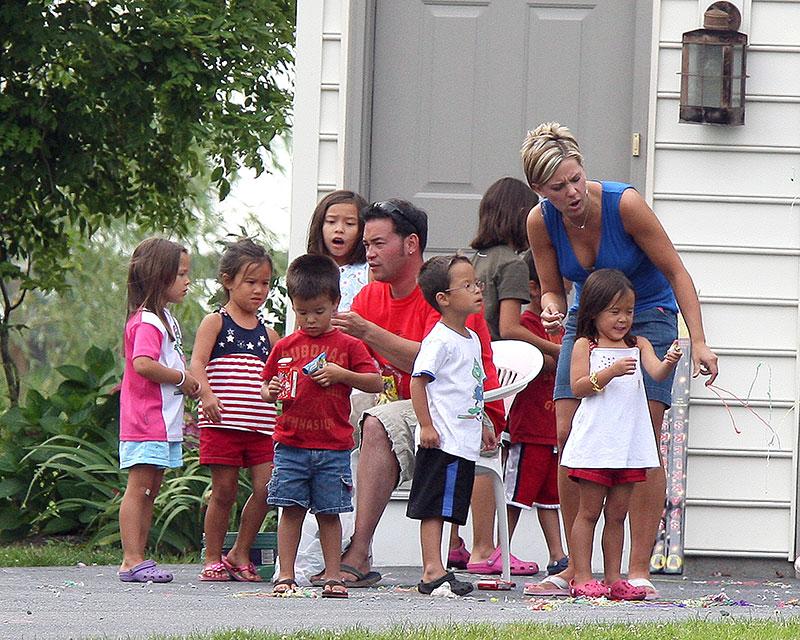 Big mess — and a potential danger? With such a large brood, the 41-year-old needed to entertain all eight kids, and fast. When the twins and sextuplets were toddlers, she would give them cans of shaving cream to play with in the house. "They played happily for a long time, moving the white foam around on the table with their hands," she wrote.
Kate Gosselin Plus 8 Zoo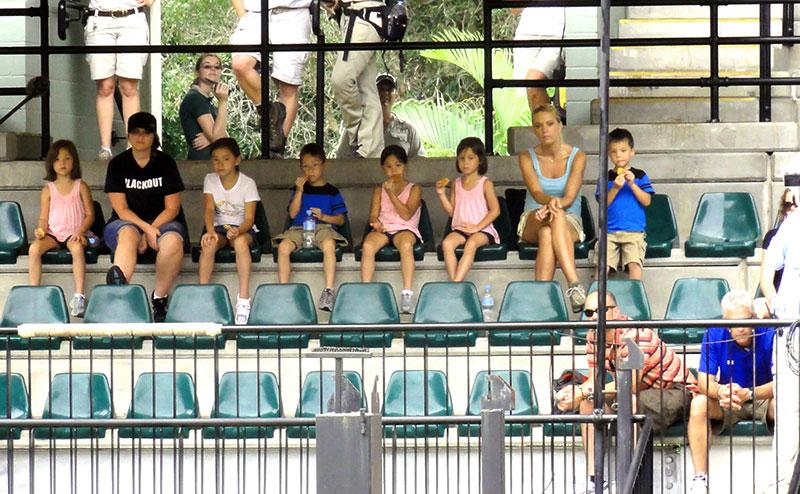 One day while visiting the zoo, it began to rain. When she realized she couldn't afford ponchos, she outfitted each kid with trash bags! "It wasn't a perfect solution, but it helped," Kate said.
Article continues below advertisement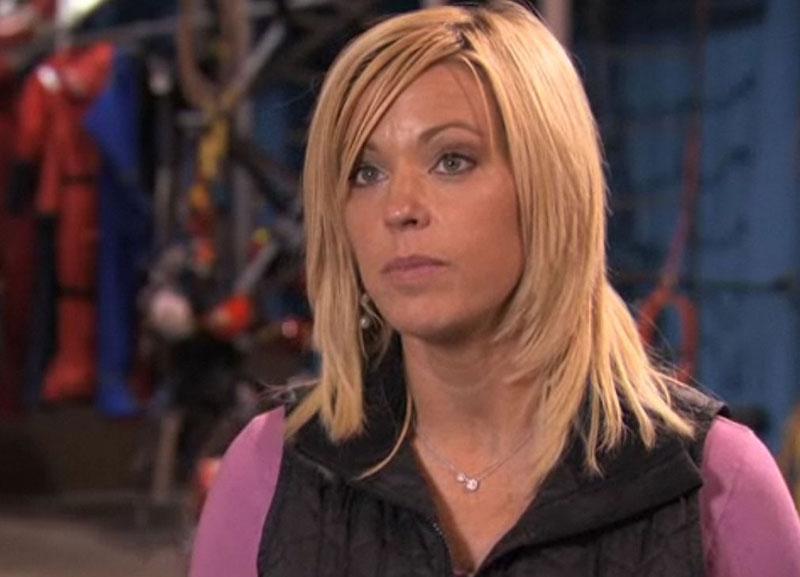 In 2006, when her youngest six were just two years old, Kate decided to take up a local plastic surgeon's offer for a free tummy tuck. She left her eight kids in four different homes for an entire week so she could travel to New York for the cosmetic surgery with then-husband, Jon. "What an opportunity! I would say a dream come true," she gushed of the procedure.
Article continues below advertisement
Kate Gosselin takes her twins to Jonas Brothers Concert in PA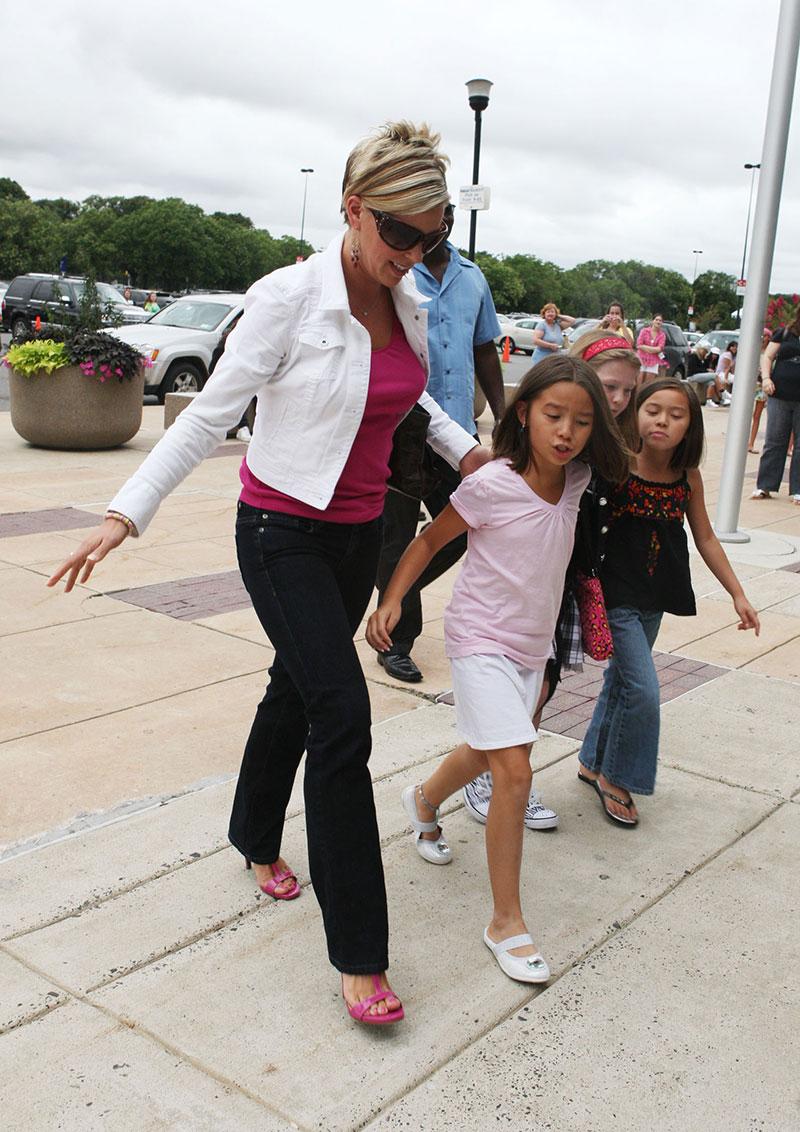 When her twin daughter Mady was almost 7 years old, she complained of tooth pain. "I looked in her mouth and was horrified," Kate recalled. "One of her teeth was black and rotting." The mother of eight hadn't realized that her little girl was suffering from a cavity and an infection! "It must have hurt her so badly, and I didn't know how I didn't see this sooner," she admitted.
Article continues below advertisement
Jon and Kate Gosselin plus 8, bodyguard Steve Neild bring kids to 1st day of school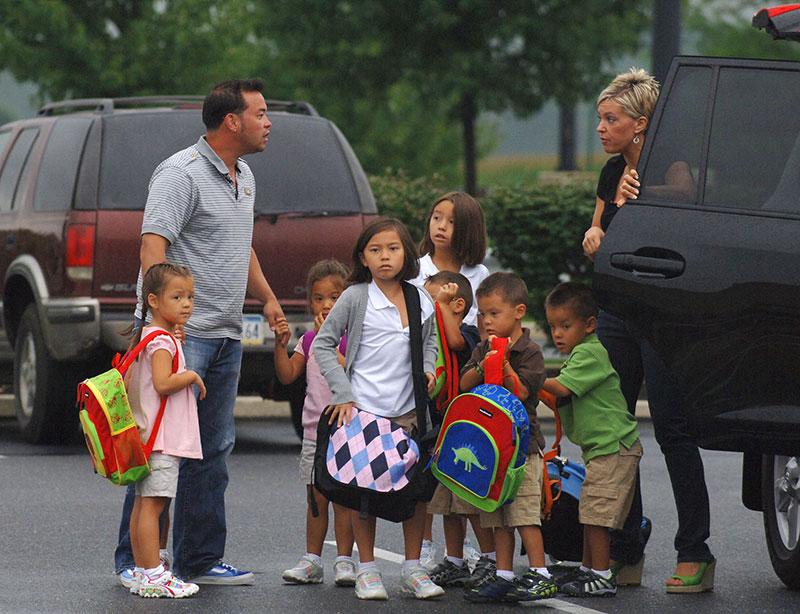 Before the couple's nasty divorce in 2009, Kate often snapped at Jon around the kids! "Much of what I said to Jon was unwarranted," she confessed. "I could have watched what I said better, could have guarded my tongue better…I wanted to communicate better, but I often failed."
Article continues below advertisement
INF – Kate Gosselin Takes Her Children To The Bus Stop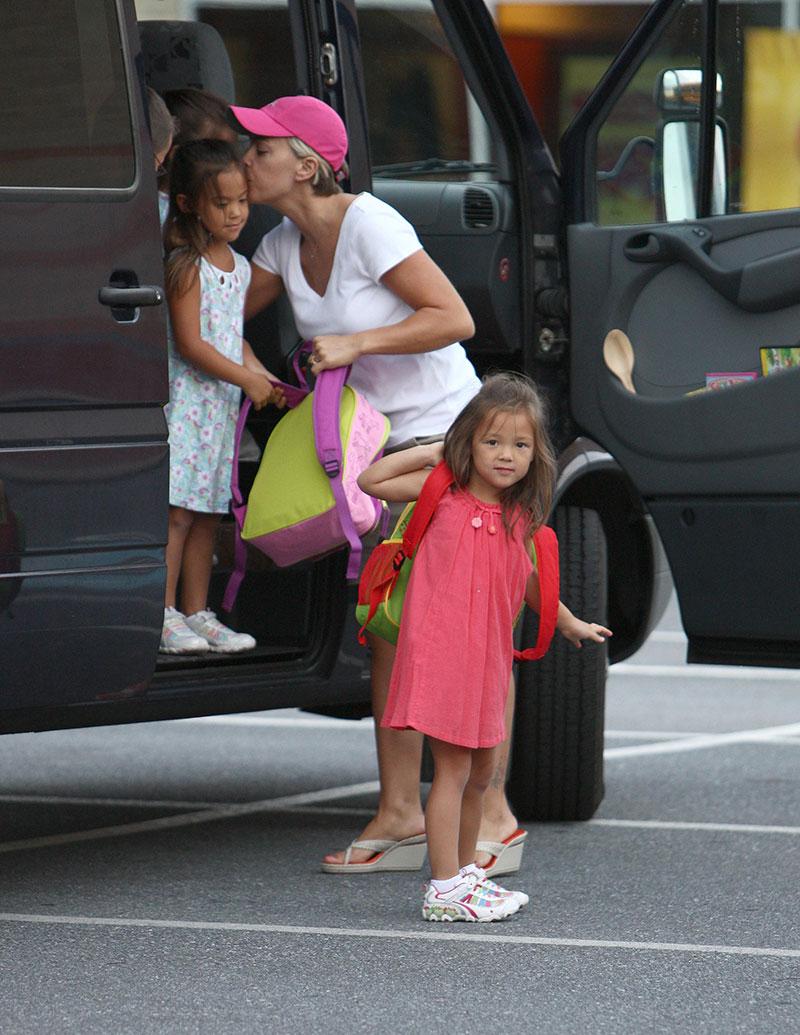 One night, Kate and Jon were organizing fan mail and neglected when older daughters Cara and Mady said one of the younger kids was crying. After ten minutes, Kate went upstairs and finally realized that little Leah had split her head open! "The blood was everywhere!" she wrote. "I still don't know what happened to Leah, and that left me a bit unsettled.
Article continues below advertisement
Good Morning America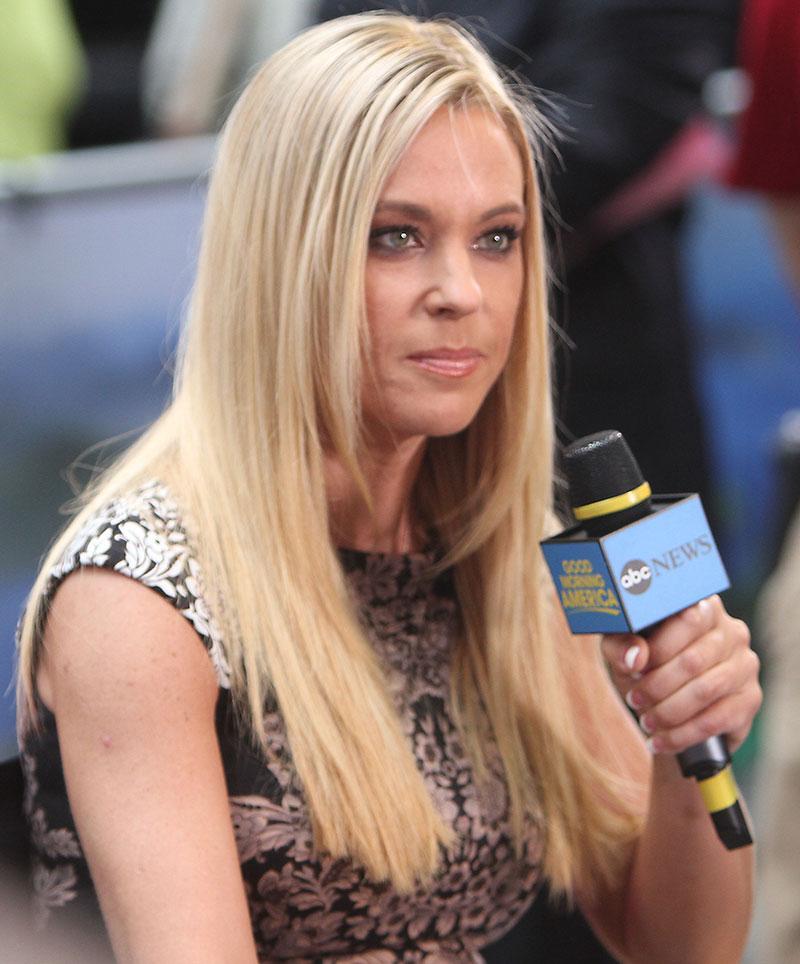 Kate said she often felt "guilt" as a busy mom with eight kids. "I feel guilt when there's not enough time for each kids individually," she claimed. "I felt guilty when I was too tired to play a game with them in the evenings…I felt guilty when I'd spoken too harshly with a child and could have responded better…I felt guilty when we didn't have money for special things for each of them."