Jessica Simpson's Biggest Scandals Revealed As She Prepares Tell-All Book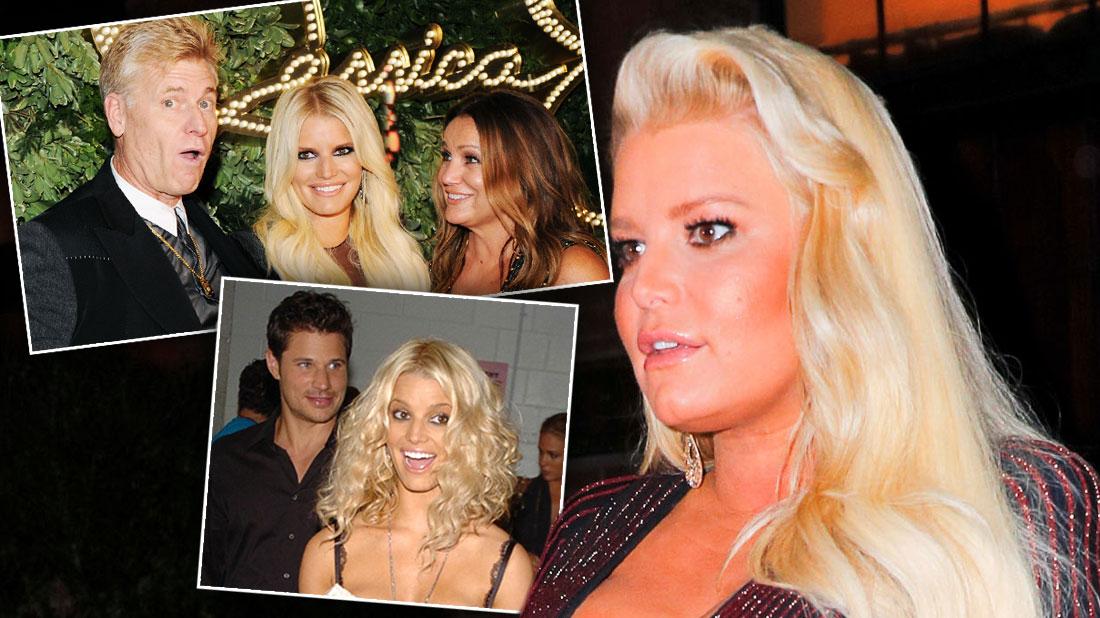 Happy birthday to Jessica Simpson! The singer/actress/reality star turned 39 today, Wednesday, July 10 -- and is busy writing her tell-all memoir.
As RadarOnline.com has revealed, Jessica is planning a book about all the highs and lows of her life.
The memoir will be published this February, and promises to deliver "love, laughter, tears and truth contained in every page."
Jessica was signed to Columbia Records by Tommy Mottola when she was just 16 years old.
Article continues below advertisement
In 1999, she became an overnight success at age 19 when her debut album hit the charts.
But the curvy blonde beauty really hit the headlines when she and singer husband Nick Lachey starred on MTV's reality show Newlyweds from 2003-2005.
Jessica and Nick were Hollywood's golden couple until their split in 2005. Their divorce was finalized in June 2006.
The "I Think I'm in Love With You" singer went on to marry former football player Eric Johnson in 2014. In March, Jessica gave birth to their third child, daughter Birdie, and they also raise daughter Maxwell, 6, and son Ace, 5.
Through it all, Jessica has gone through a roller coaster ride with celebrity.
Check out the scandals Jessica could address in her upcoming book in Radar's special birthday gallery.
Family Secret?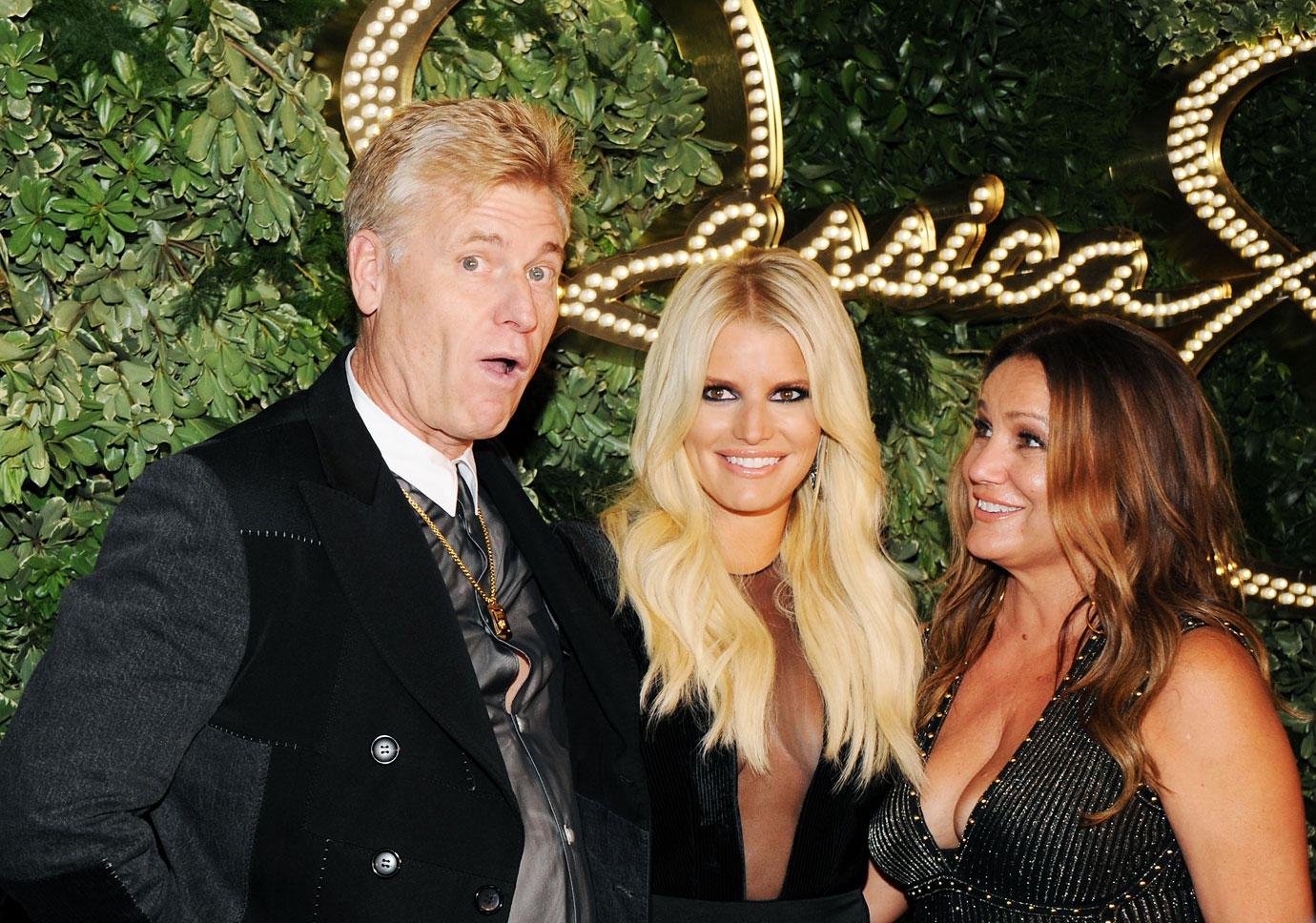 Jessica's mother Tina filed for divorce after her husband Joe reportedly came out as gay to the family. "Joe got the family together about two months ago and came out of the closet," an insider told The National Enquirer in 2012. "He told them that he'd tried to continue in his marriage to Tina, but he couldn't go on any longer and deny the fact that he had these feelings for men." According to a separate report, however, Joe later denied being gay to family and friends.
Article continues below advertisement
Playing Dumb?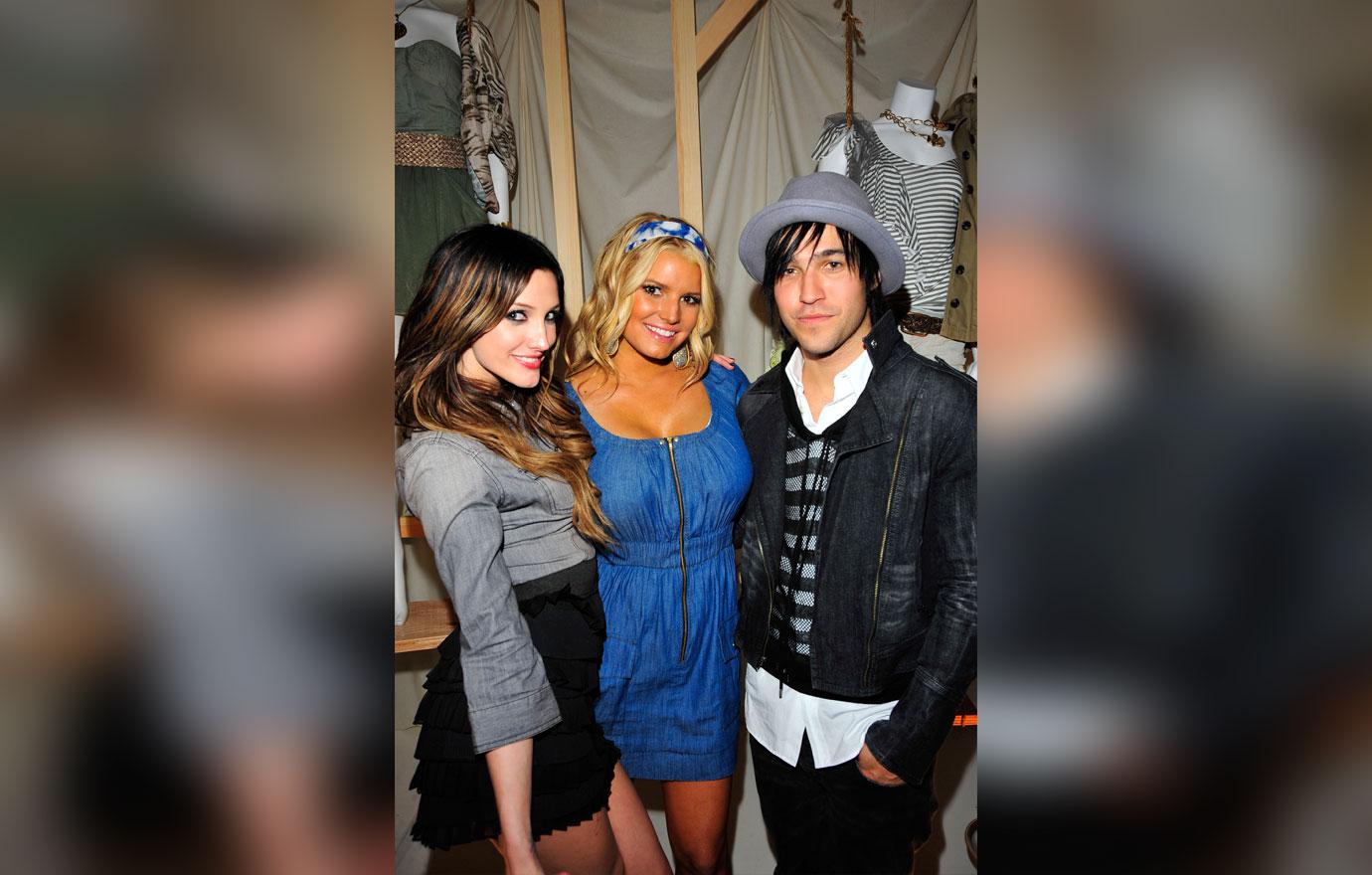 Jessica has long been thought of as not being the sharpest tool in the shed. Who could forget her confusing Chicken of the Sea with actual chicken on her reality show with then-husband Nick? However, the dumb blonde persona could be an act. When ex-brother-in-law Pete Wentz, who was married to Jessica's sister Ashlee, appeared on Andy Cohen's Watch What Happens Live in 2013, he defended the sexy blonde, arguing that, "she's got a multi-billion dollar company. I think she's a secret genius."
Article continues below advertisement
Cheating Rumors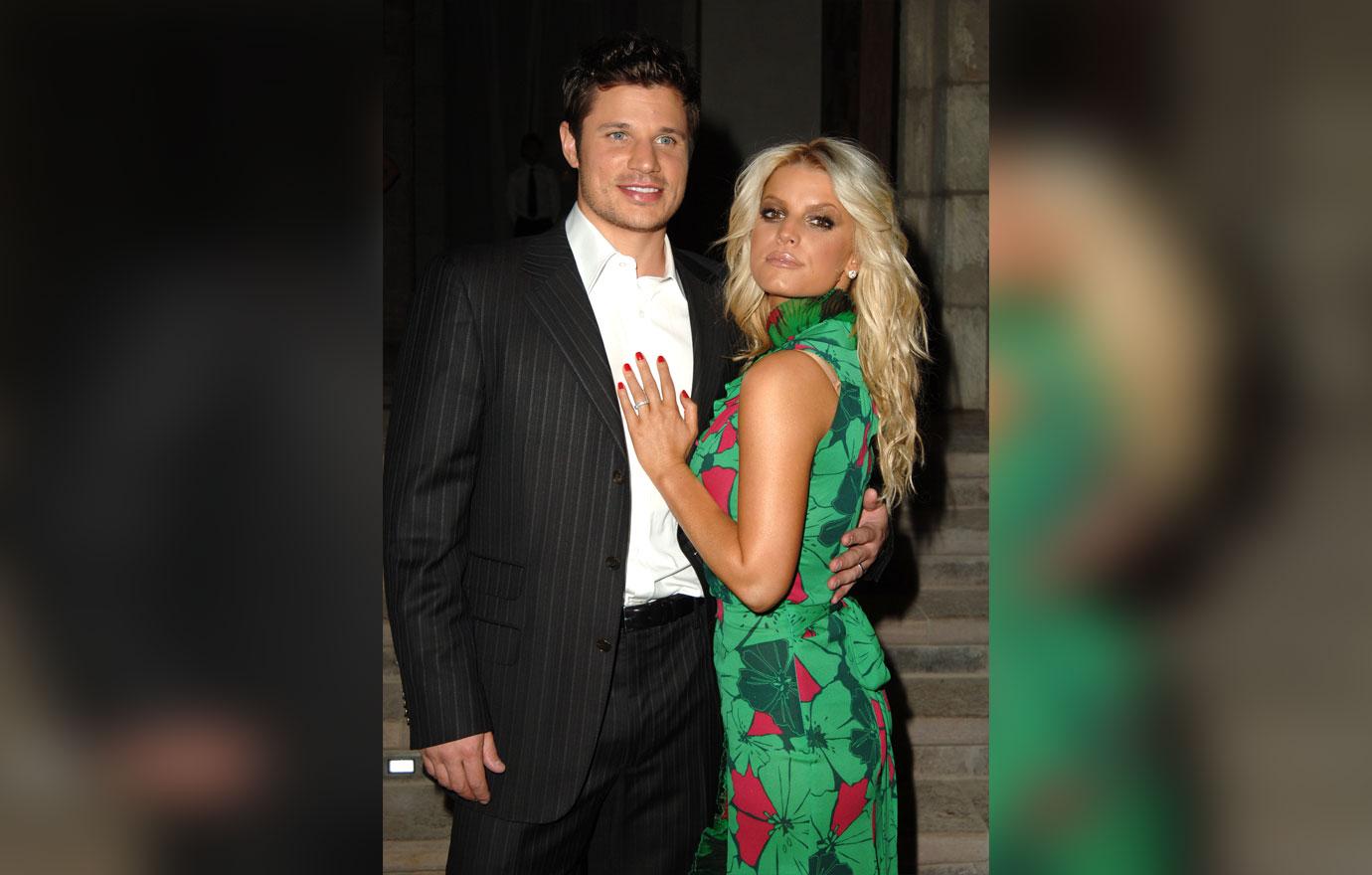 Jessica married 98 Degrees singer Nick on October 26, 2002. But while the Newlyweds show chronicling their lives would turn both into superstars, the union wouldn't last long. By 2005, rumors were swirling that she'd cheated on Nick with three men: Dukes of Hazzard co-star Johnny Knoxville (which Jessica denied), Jackass's Bam Margera, and Maroon 5's Adam Levine. Later, Nick told Rolling Stone, "I don't know if there were other men. But if she did cheat, it was the result of something bigger, not the reason we didn't work."
Article continues below advertisement
Sexual Confusion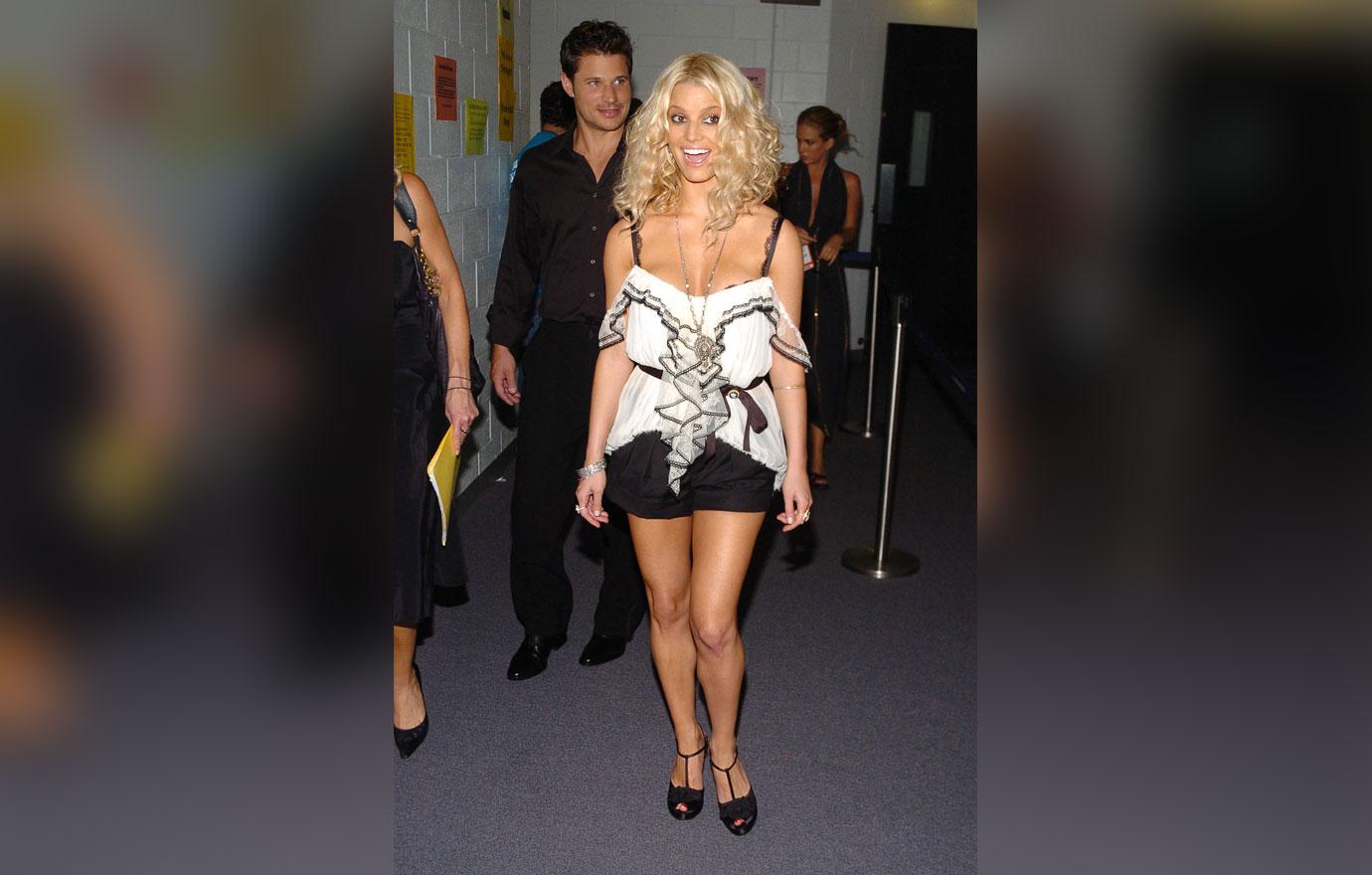 Jessica has insisted that she was a virgin until her wedding night. The reveal was especially surprising to a young Natalie Portman, who famously sex shamed Jessica in a 2018 interview with USA Today, recalling, "I remember being a teenager, and there was Jessica Simpson on the cover of a magazine saying, 'I'm a virgin' while wearing a bikini, and I was confused," Natalie said. "Like, I don't know what this is trying to tell me as a woman, as a girl."
Article continues below advertisement
Simpson Slams Back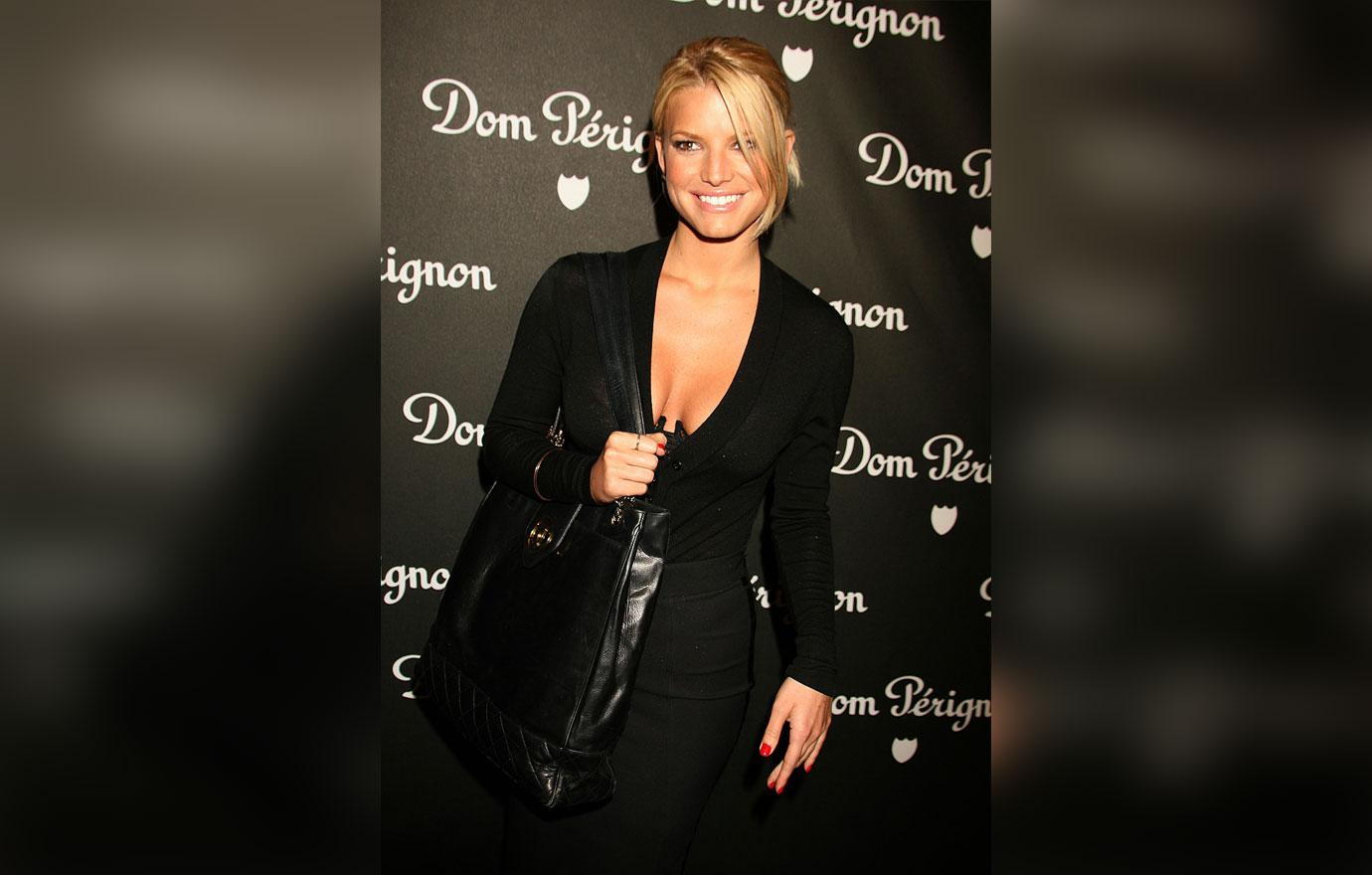 Natalie's comments didn't sit well with Jessica, who snapped back on Twitter: "As public figures, we both know our image is not totally in our control at all times, and that the industry we work in often tries to define us and box us in. However, I was taught to be myself and honor the different ways all women express themselves, which is why I believed then – and I believe now – that being sexy in a bikini and being proud of my body are not synonymous with having sex."
The two stars would eventually meet up and mend fences.
Article continues below advertisement
Dating History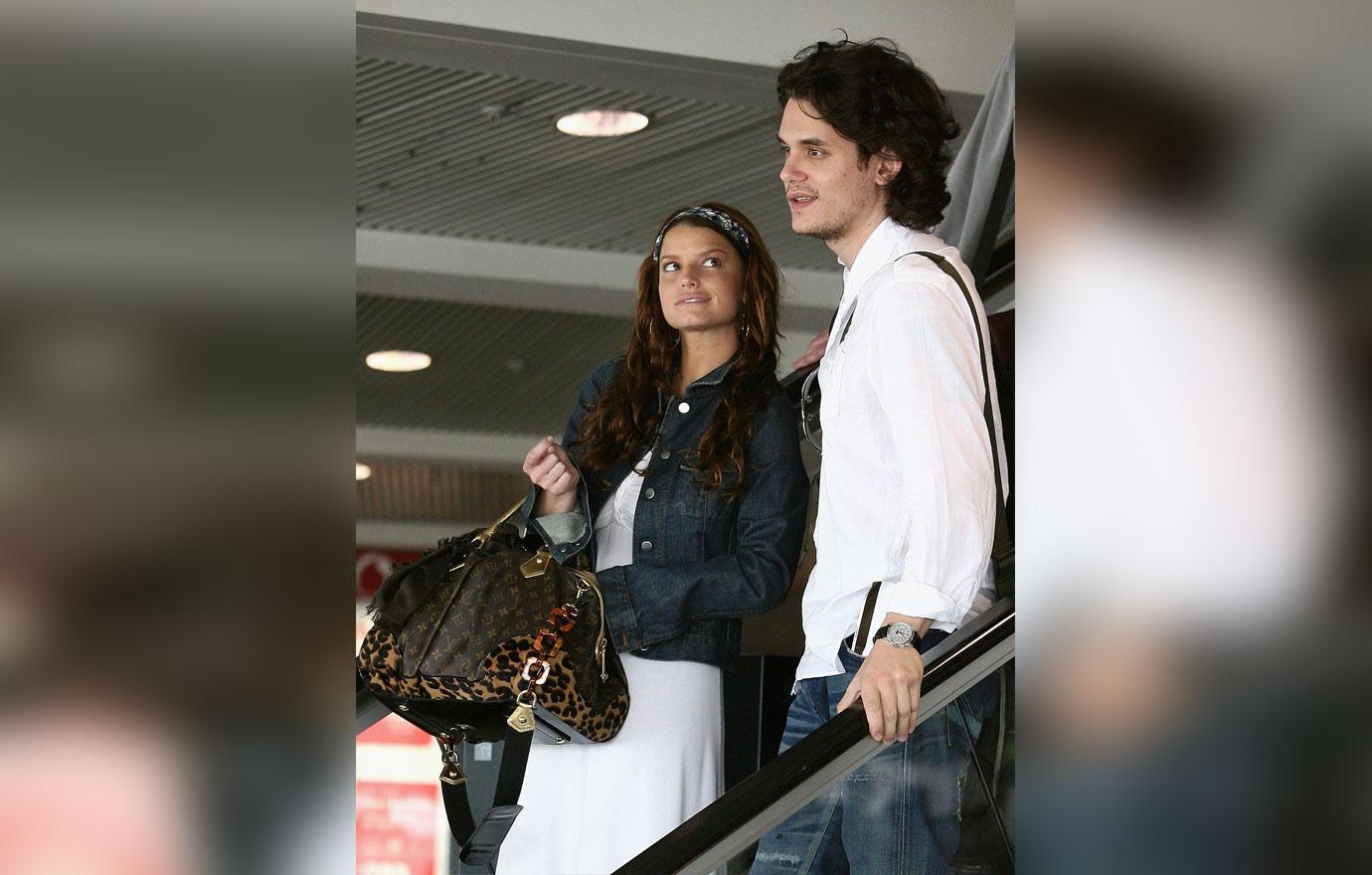 Jessica's little black book after her marriage read like a who's who of Hollywood's hottest guys. From Jensen Ackles to Jeremy Renner and beyond, the star had an active post-Nick love life. Former boy-toy John Mayer told Playboy magazine that dating Jessica from 2006 to 2007 was "sexual napalm. Did you ever say, 'I want to quit my life and just f*****' snort you? If you charged me $10,000 to f*** you, I would start selling all my s*** just to keep f****** you.'"
Article continues below advertisement
Run, Romo, Run!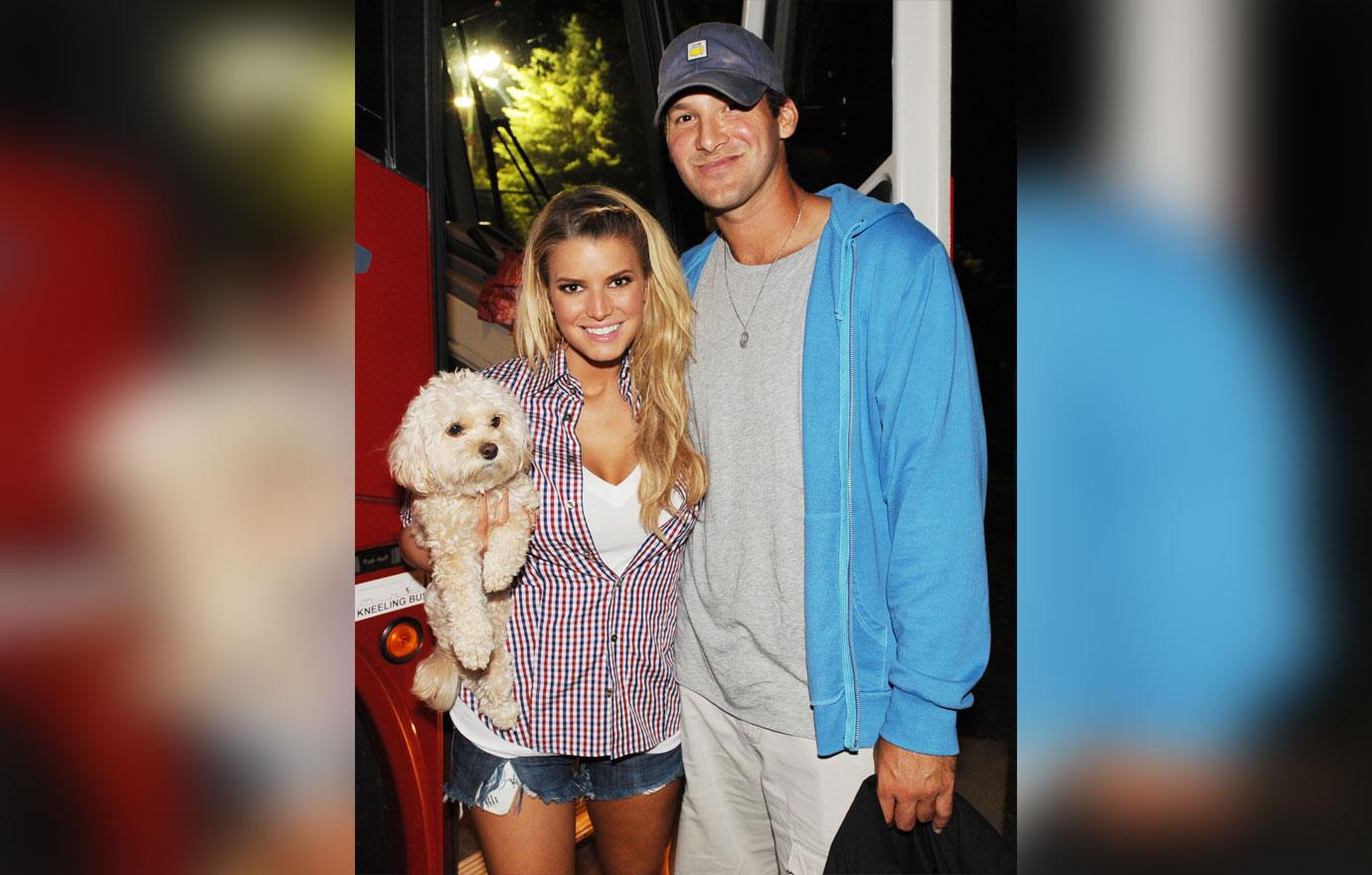 In 2007, Simpson started a high-profile relationship with Dallas Cowboys quarterback Tony Romo. During their time dating, Jessica was often blamed for Tony's poor performance on the field. The couple split in 2009, just before her 29th birthday.
Article continues below advertisement
Another Football Lover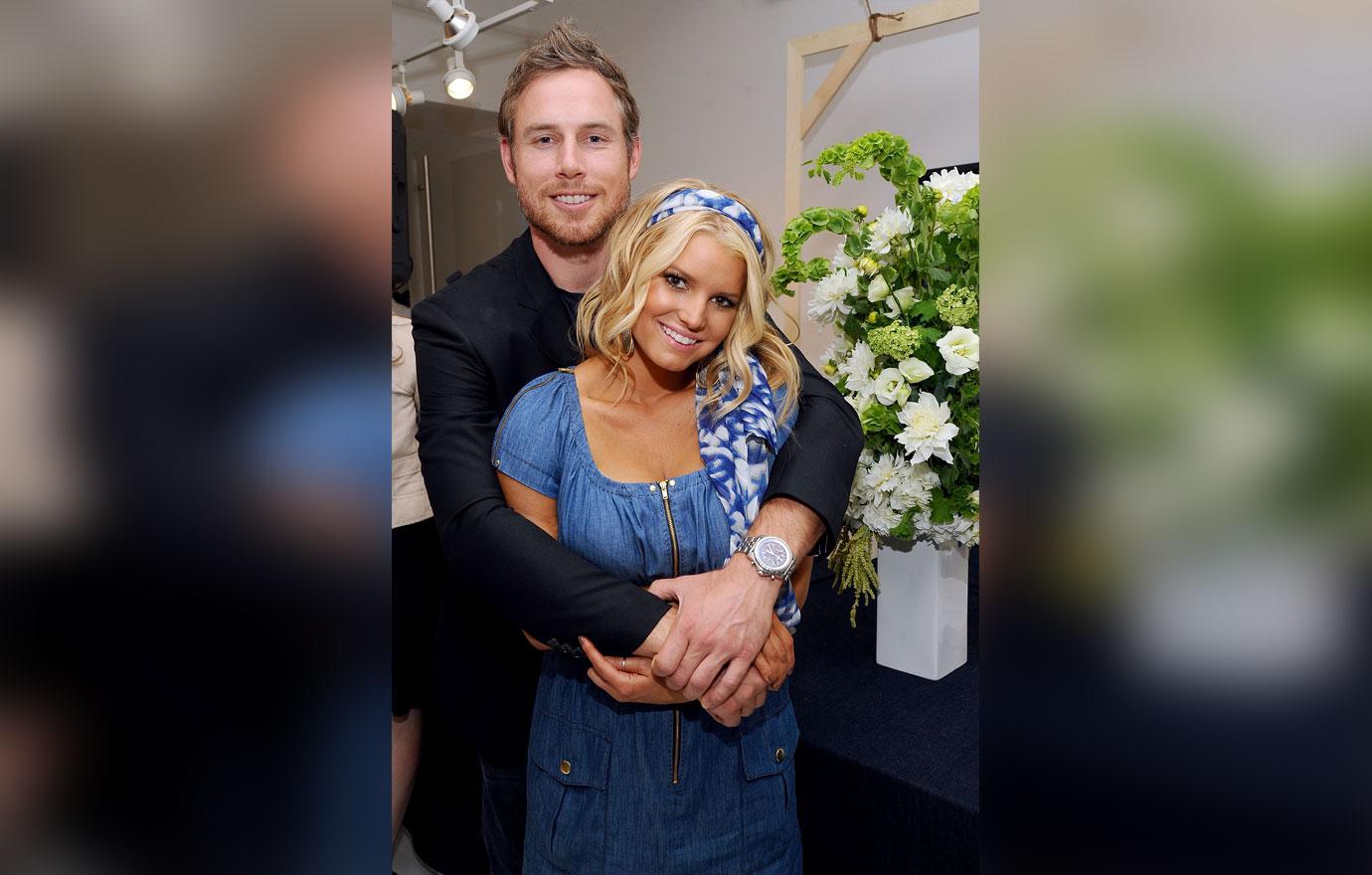 In 2010, Jessica hooked up with NFL player Eric Johnson, even as he was going through a divorce from his first wife, Kerri D'Angelo. Jessica's rep stated that there was no overlap.
Article continues below advertisement
Weight Issues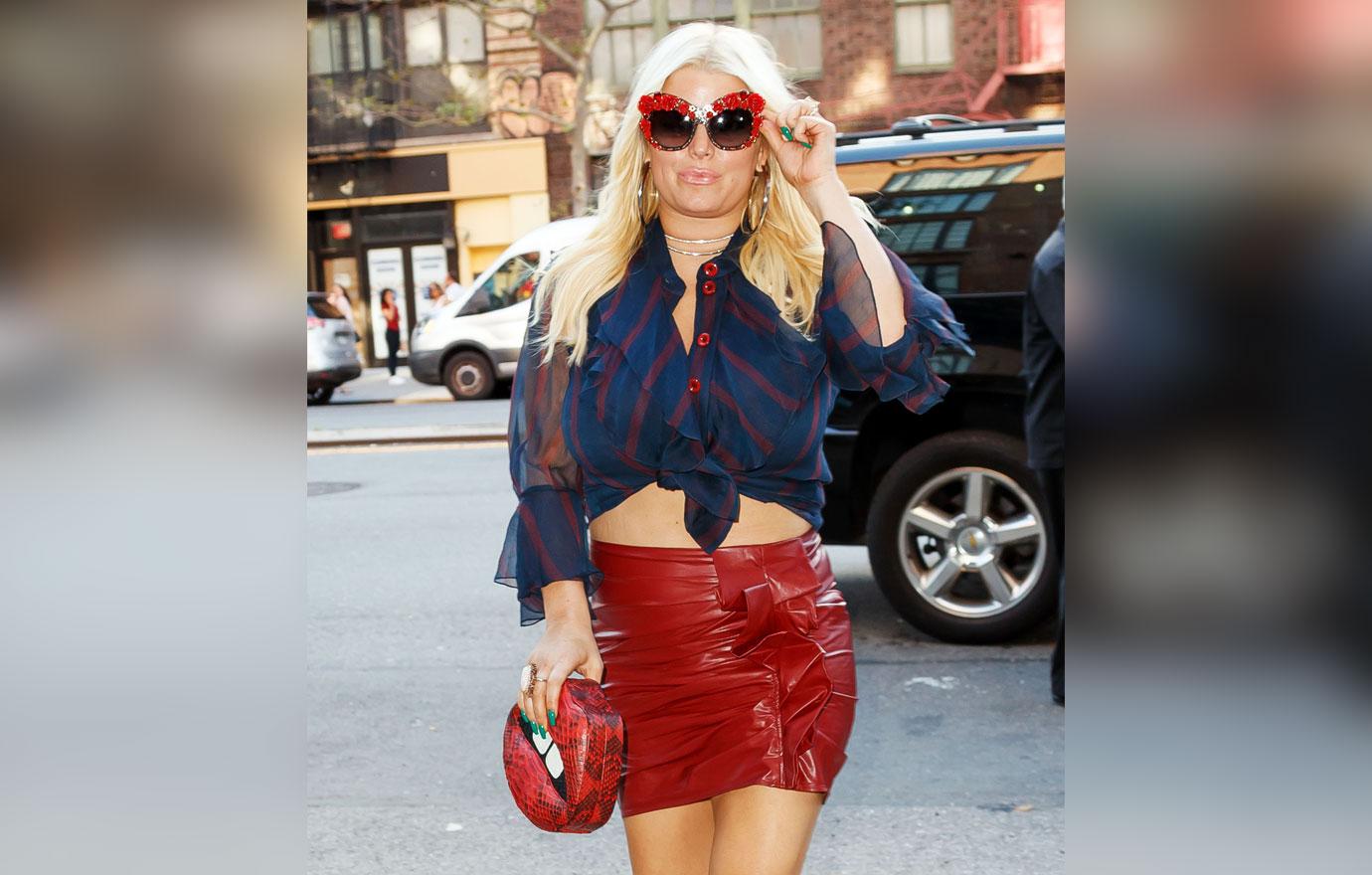 Jessica's weight gains and losses have been closely watched for years. At her heaviest, she reportedly tipped the scale at 210 pounds.
Article continues below advertisement
Mom Jeans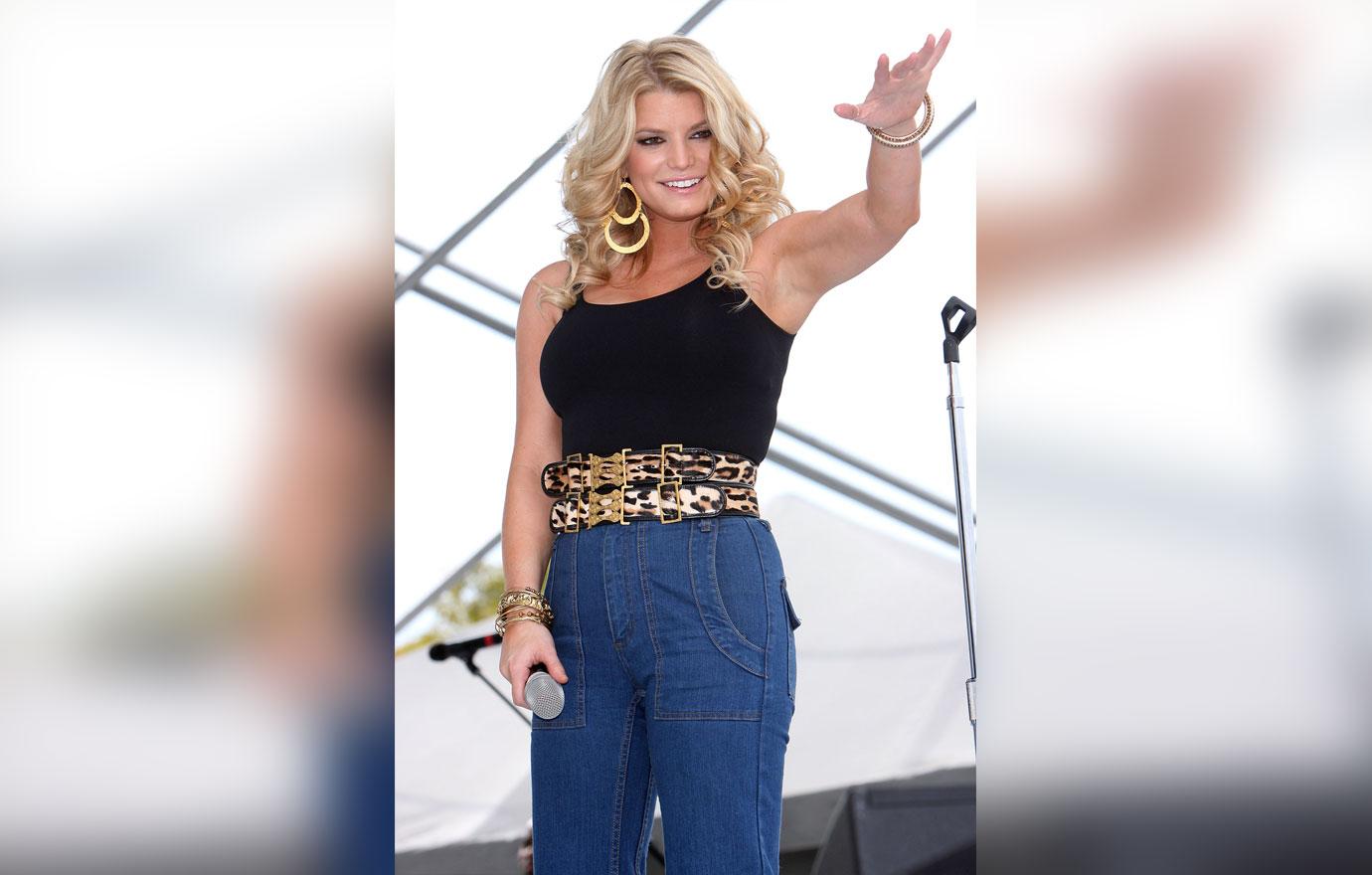 In January 2009, Jessica experienced what she would call her low point, when she was ridiculed at a Florida chili cook-off for wearing a pair of high-wasted jeans and a too-tight black shirt. She bounced back by becoming a Weight Watchers spokesperson.
Article continues below advertisement
Pregnancy Pounds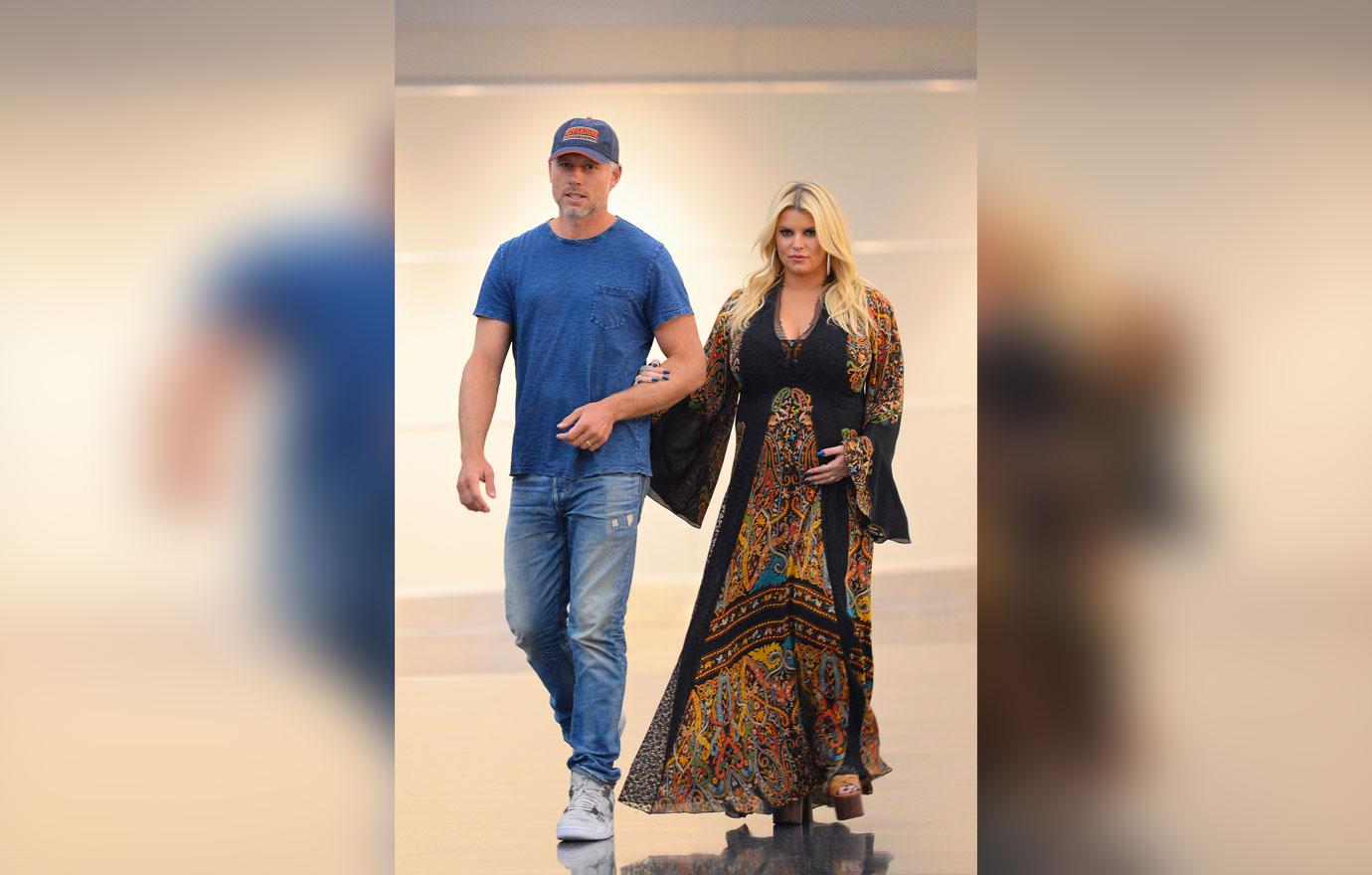 Jessica really packed on the pounds during her pregnancies. While expecting daughter Maxwell in 2012, Jess said she craved "slutty brownies," or brownies made with layers of cookie dough and Oreos. Years later, while waiting for daughter Birdie to arrive, Jessica could be found eating for two – and more – at restaurants across L.A., including one particular BBQ trip that saw the expectant mom polish off a fried chicken strips appetizer, and then dug into a Family Feast For Two, which included ribs, chicken, mac and cheese and beans.
Article continues below advertisement
Jess Jokes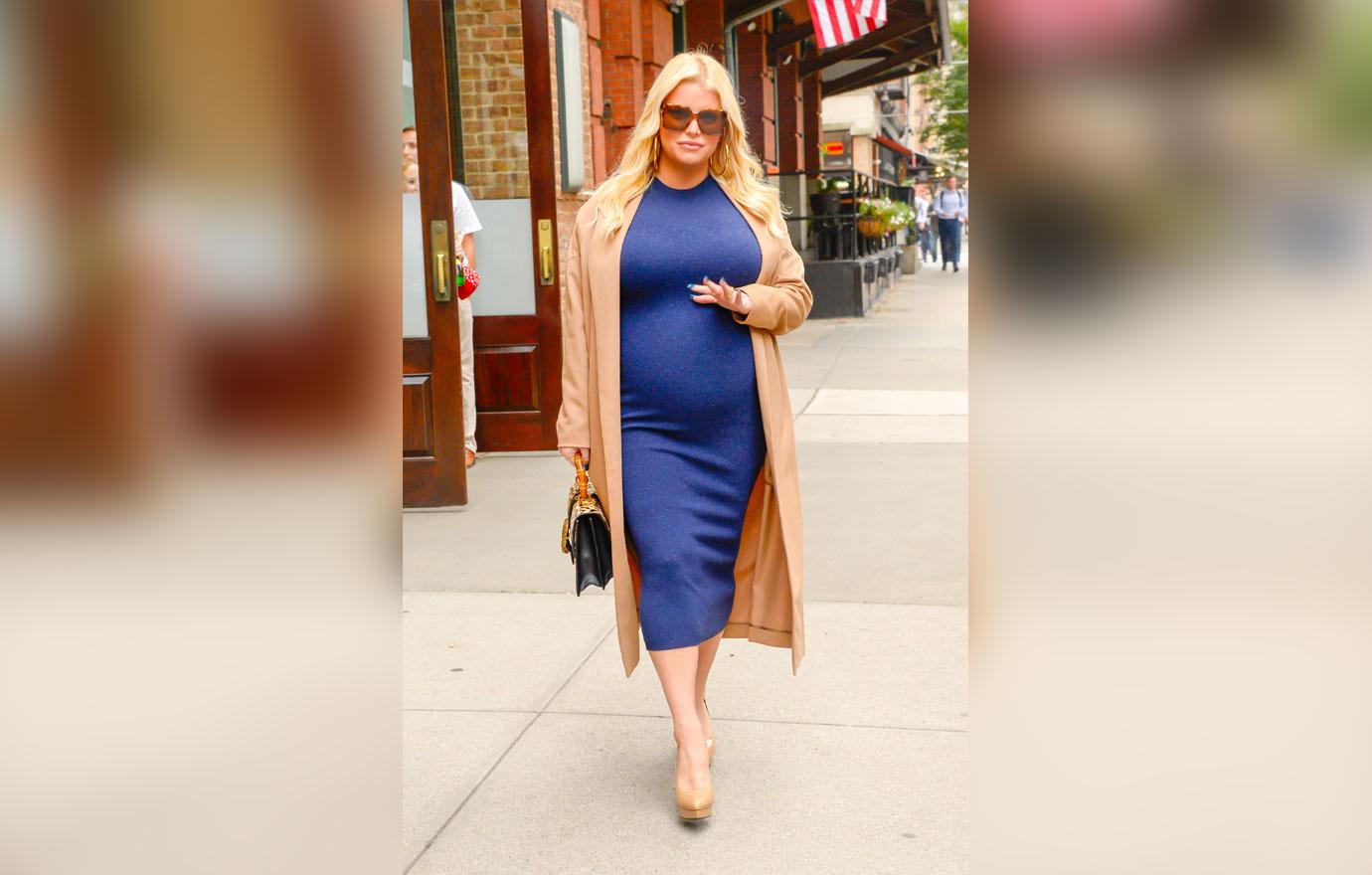 Jessica would joke about her pregnancy weight gain, asking for advice on how to deal with swollen "kankles" and admitting in early 2019 that she broke her toilet seat after sitting back too far!
"
Article continues below advertisement
Toilet Troubles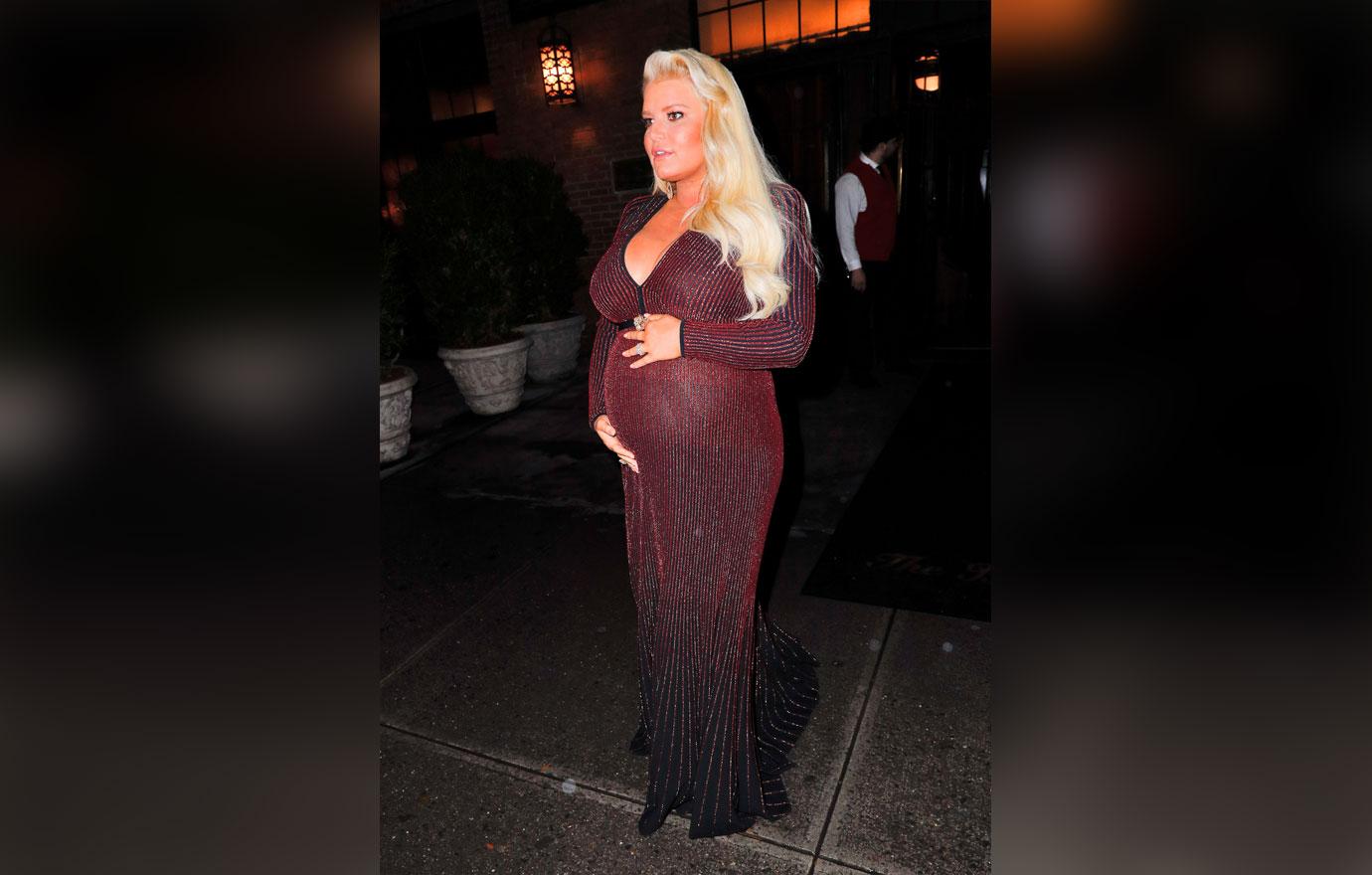 Warning…Don't lean back on the toilet when pregnant" Simpson shared online, alongside a hilarious photo of her holding the broken toilet seat cover.
Article continues below advertisement
Tipsy Torment?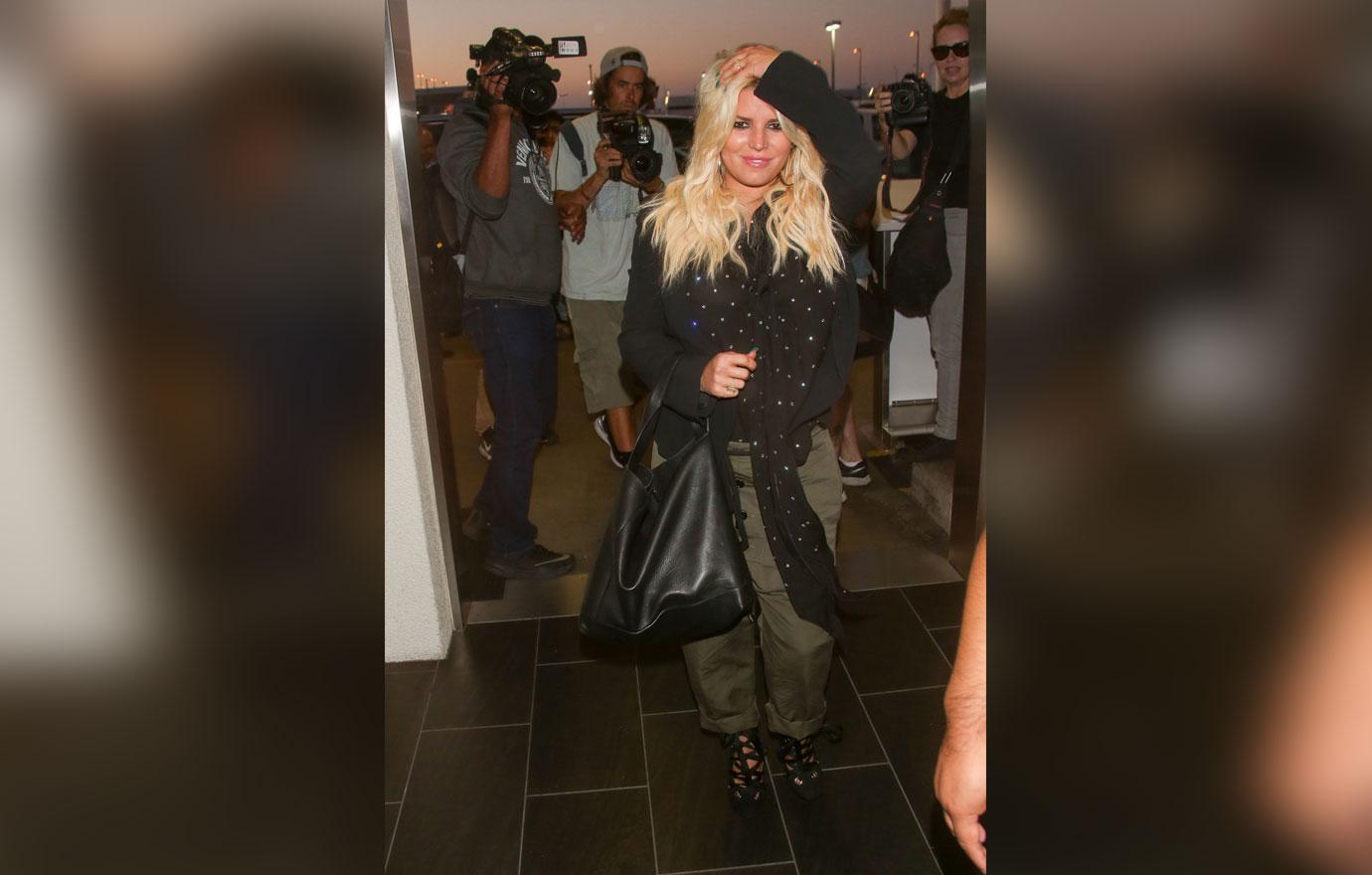 Jessica has defended herself against accusations that she may have a drinking problem. In September 2015, Jessica appeared to be drunk and slurring her words while on HSN during an appearance. But a rep for HSN denied that she had anything to drink. Earlier that March, she was criticized for giving a bizarre interview on the red carpet for the Teen Vogue Fashion University Event in NYC. During the interview, she was seen rambling, wobbling and making odd faces.