Divorce, Sex Tapes & Jail: Jennifer Lopez's Love Scandals Exposed On 50th Birthday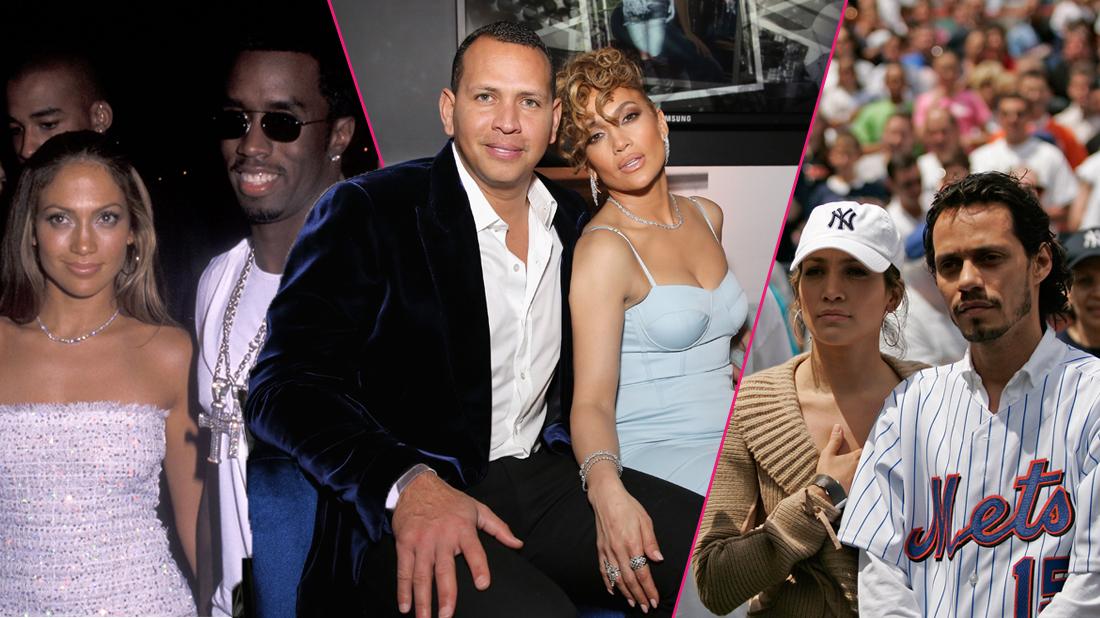 Happy birthday Jennifer Lopez! The "Jenny from the Block" singer turns 50 years old this July 24, and is celebrating the big day with her kids, loved ones, and new fiancé!
Lopez is at the top of her game in the music industry, but throughout her years in the spotlight, she's dealt with scandals, loss, and disappointment. Before her engagement to Alex Rodriguez, the star had serious relationships with other Hollywood A-listers, including Ben Affleck, and P. Diddy. But once she moved on, she left a trail of broken hearts.
Article continues below advertisement
The "Love Don't Cost a Thing" singer has walked down the aisle three times, but only considers one of those marriages important.
In a YouTube video titled "Making The It's My Party Tour: Showtime," Lopez revealed that her relationship with fellow singer Marc Anthony, the father of her two children, is the only one she deems legitimate.
"I've been married three times. Once was nine months and once was 11 months so I don't really count those," Lopez explained. "I was very young the first two times I tried to get married. I'm saying 'tried to!'"
Celebrity Drama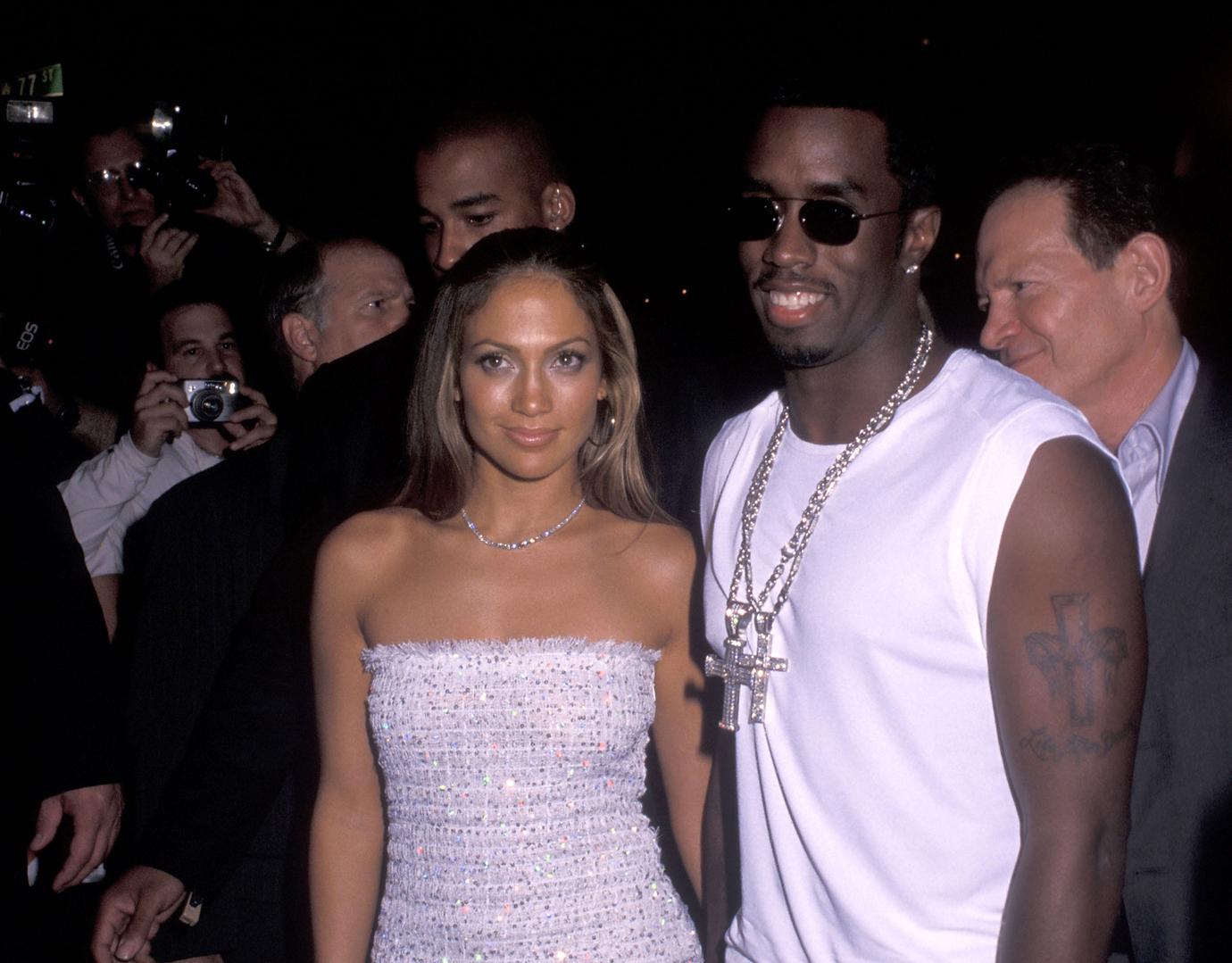 J.Lo was involved in an explosive on-and-off relationship with Sean "Puff Daddy" Combs between 1991 and 2001. The two met while he produced her first album, On the 6, and hit it off. But the relationship turned dangerous after they got involved in a shooting incident outside a Times Square club in December 1999.
Jail Time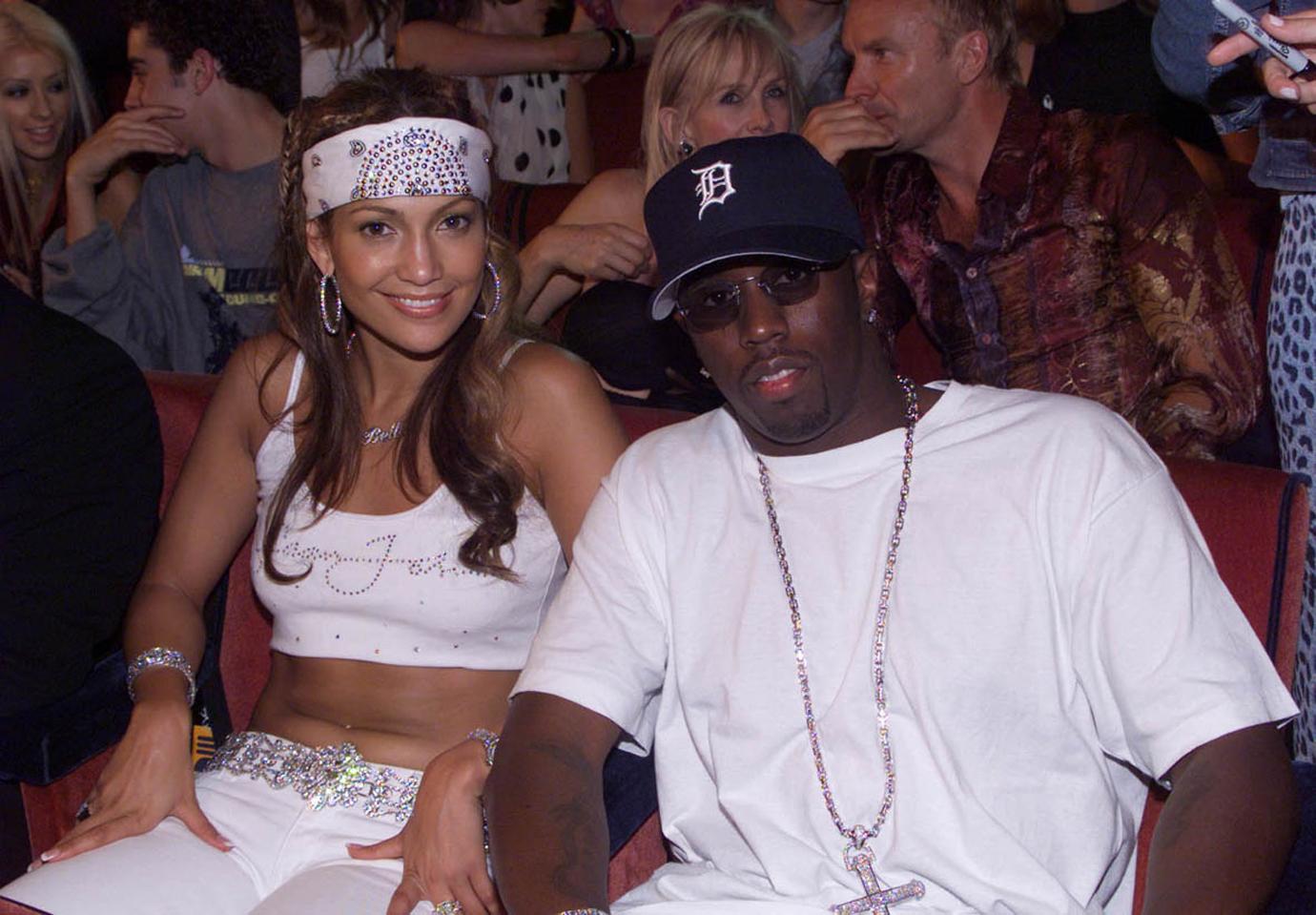 Three people were injured, and the couple was arrested for criminal possession of a weapon and stolen property. Lopez spent 14 hours in jail, before being cleared of any wrongdoing, while the charges against the rapper were later dropped. The two split up after the drama.
Article continues below advertisement
Marriage #1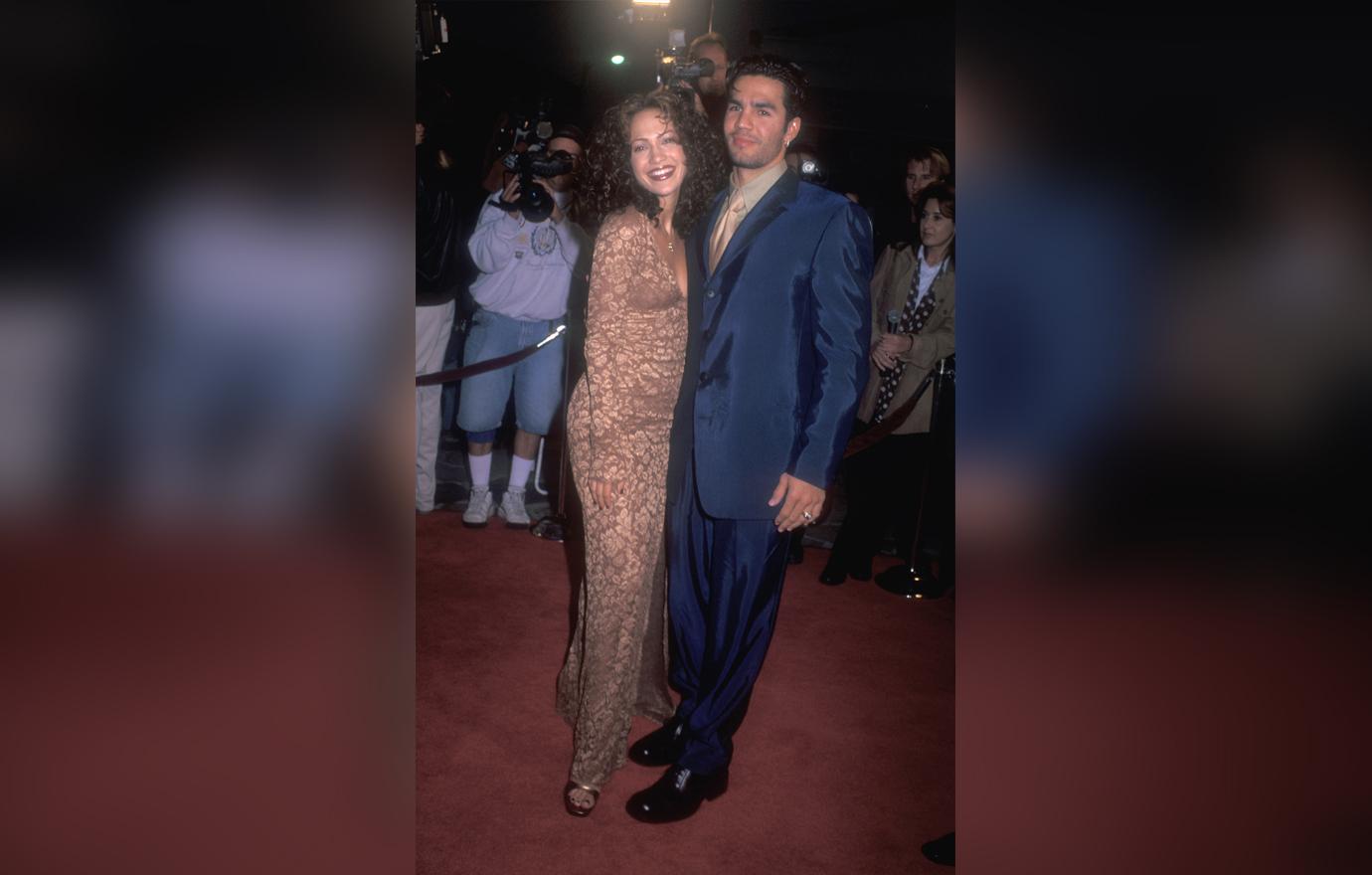 Lopez slummed it in her first wedding, marrying waiter Ojani Noa in 1997. Though the marriage would last less than one year, Noa tried to make money off of it, attempting to publish a book about their ill-fated union in 2006. J.Lo successful sued him, blocking the book, which she said violated the confidentiality agreement they signed.
Article continues below advertisement
Desperate Measures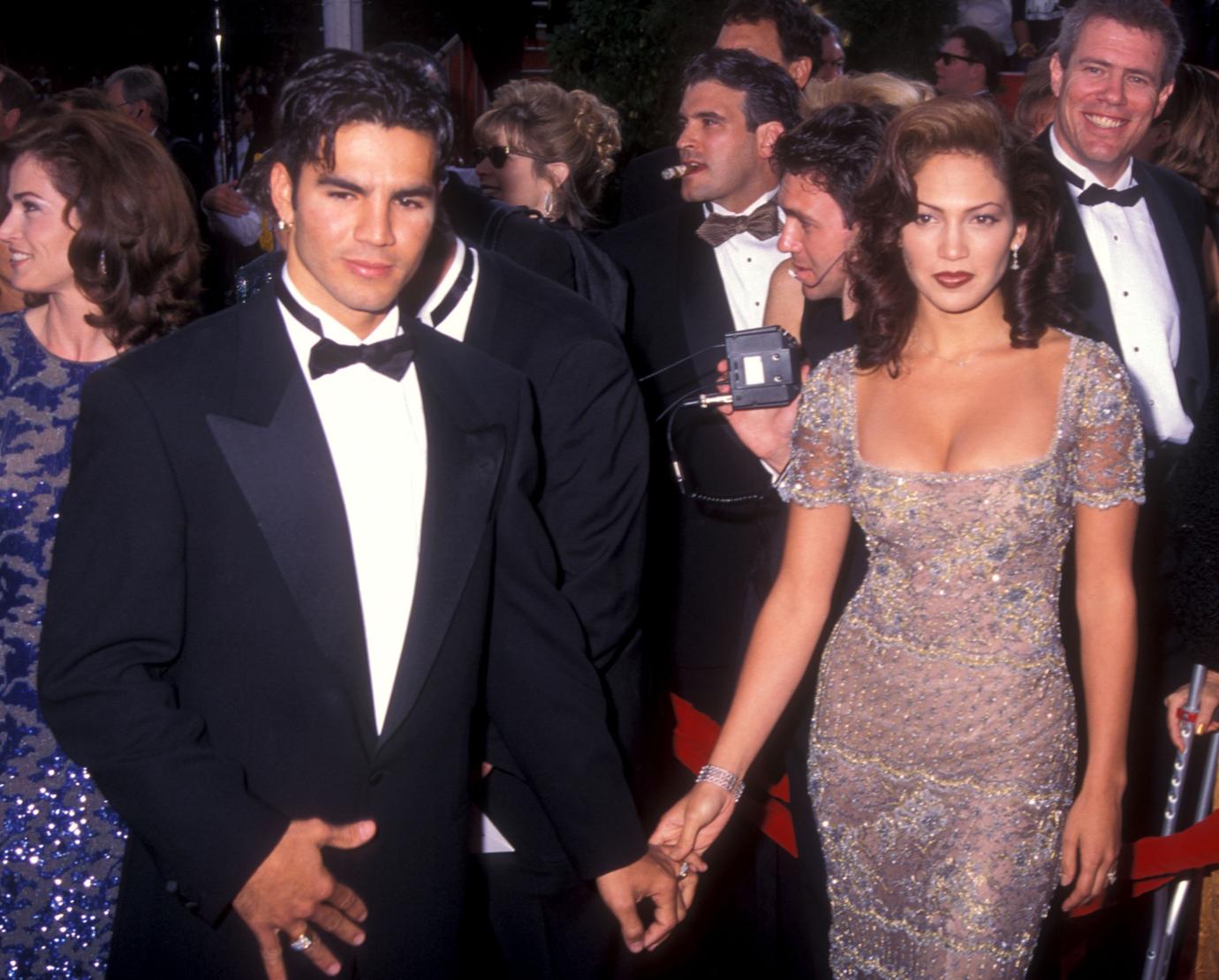 Noa, 45, has also been unsuccessful in trying to release a rumored "sex tape" taken during their honeymoon.
Article continues below advertisement
Marriage #2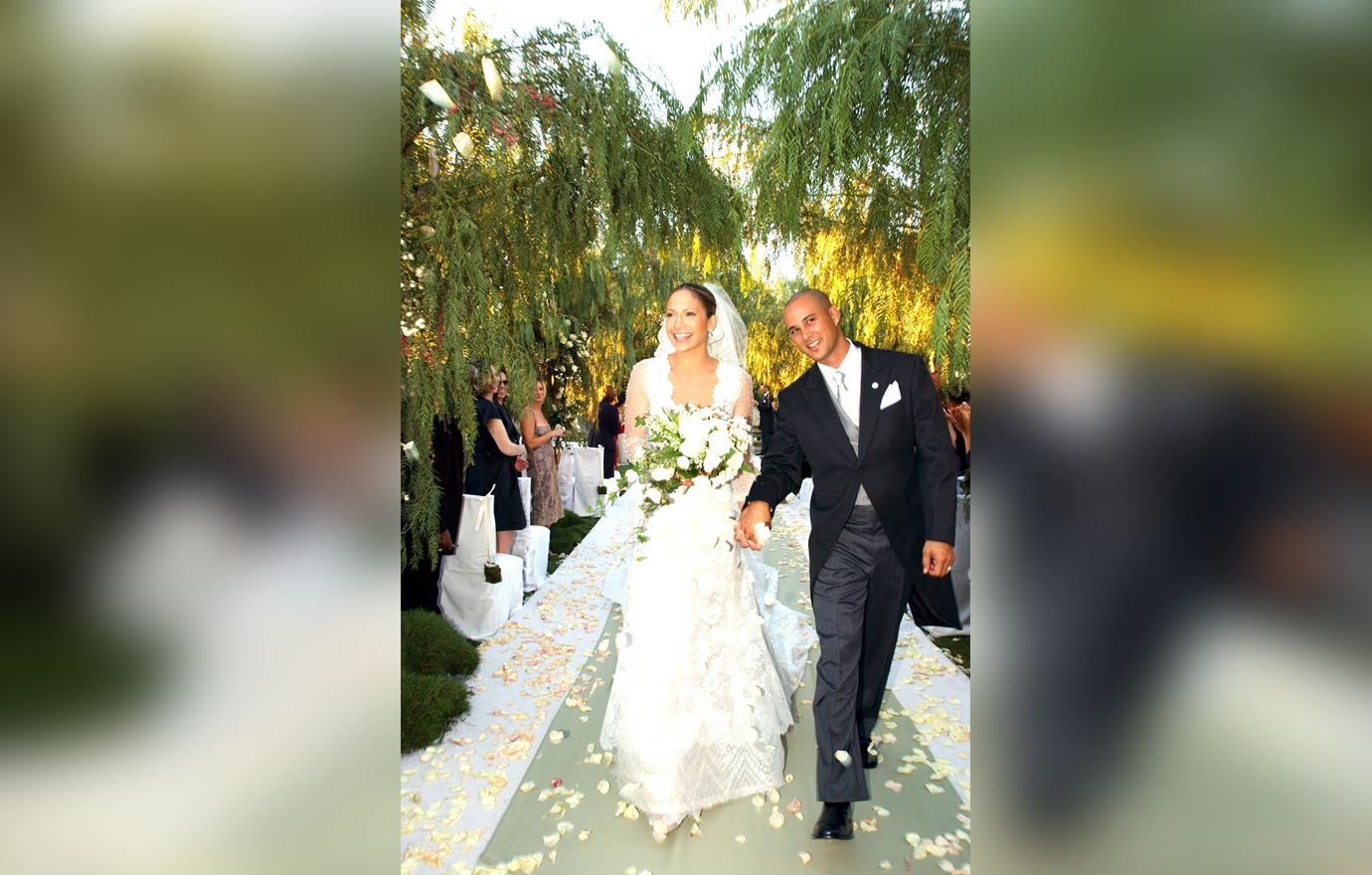 Lopez's second marriage was to her former dancer Cris Judd. The pair were married September 2001 to June 2002. They fell in love while filming the music video for "Love Don't Cost a Thing." According to Judd, the media attention is to blame for him and the singer's split.
Article continues below advertisement
Star Power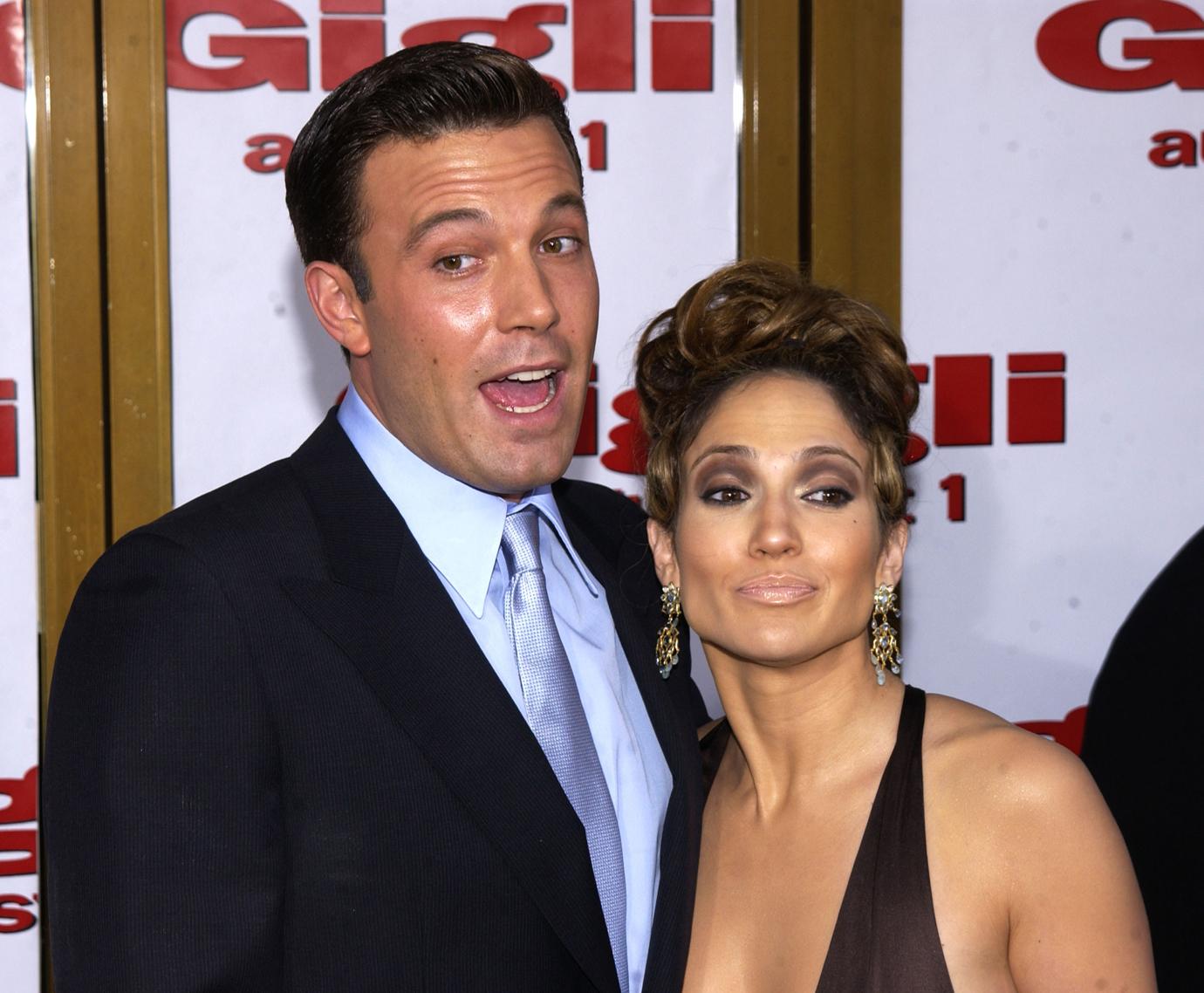 Lopez was famously engaged to Ben Affleck between November 2002 to January 2004. The pair was nicknamed "Bennifer" and became one of Hollywood's favorite pairs. They met while filming 'Gigli' and Lopez was so smitten she cast Affleck in her "Jenny from the Block" music video and co-starred with him again in "Jersey Girl." They got engaged in November 2002, but Affleck called it all off after getting "overwhelmed" with all the attention.
Article continues below advertisement
Marriage #3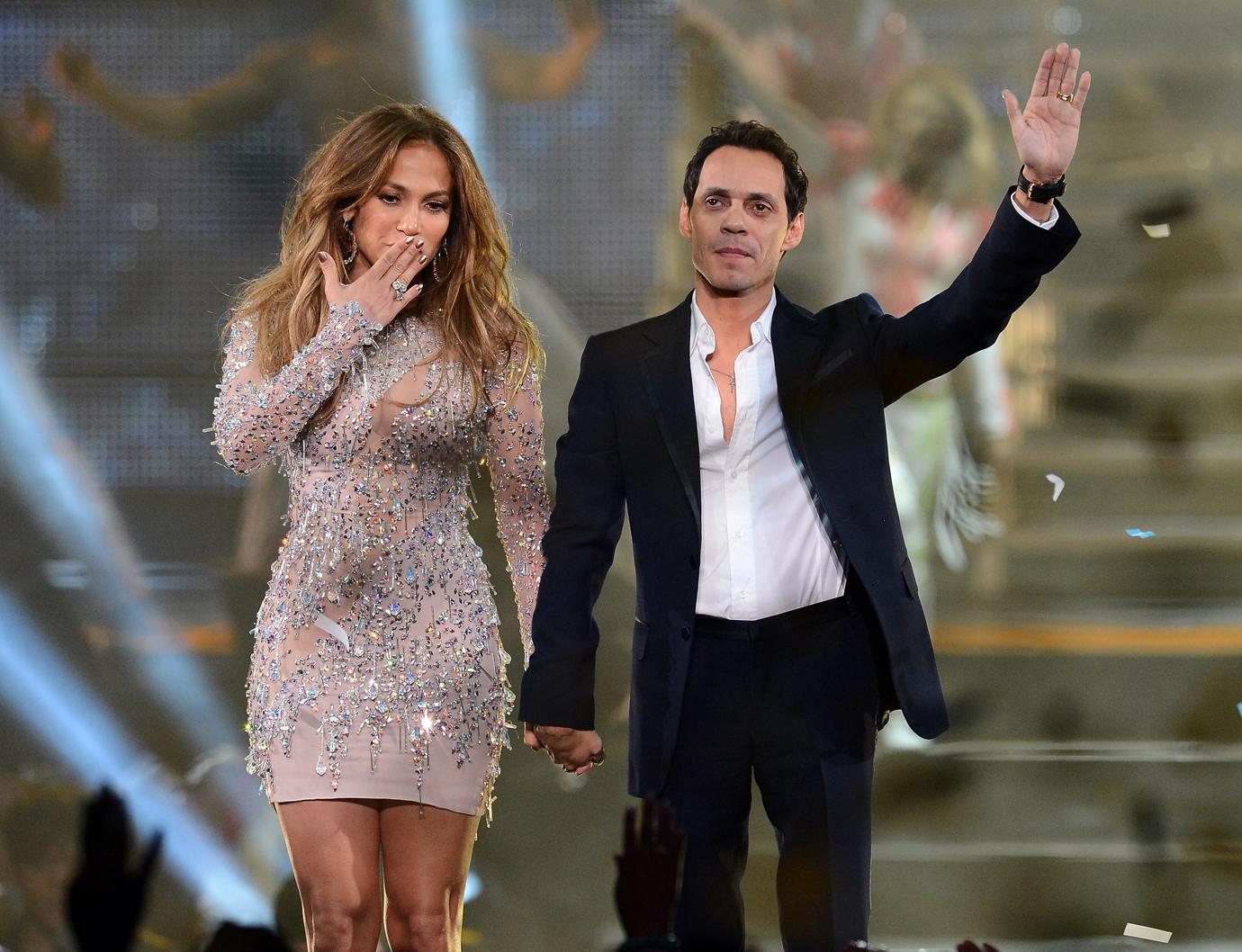 Everything changed when Lopez met "My Baby You" singer Marc Anthony in 1998. In 2004 they were married and in 2008, after a much-watched pregnancy, Anthony, 50, and Lopez welcomed twins Max and Emme.
Article continues below advertisement
Marriage Crumbles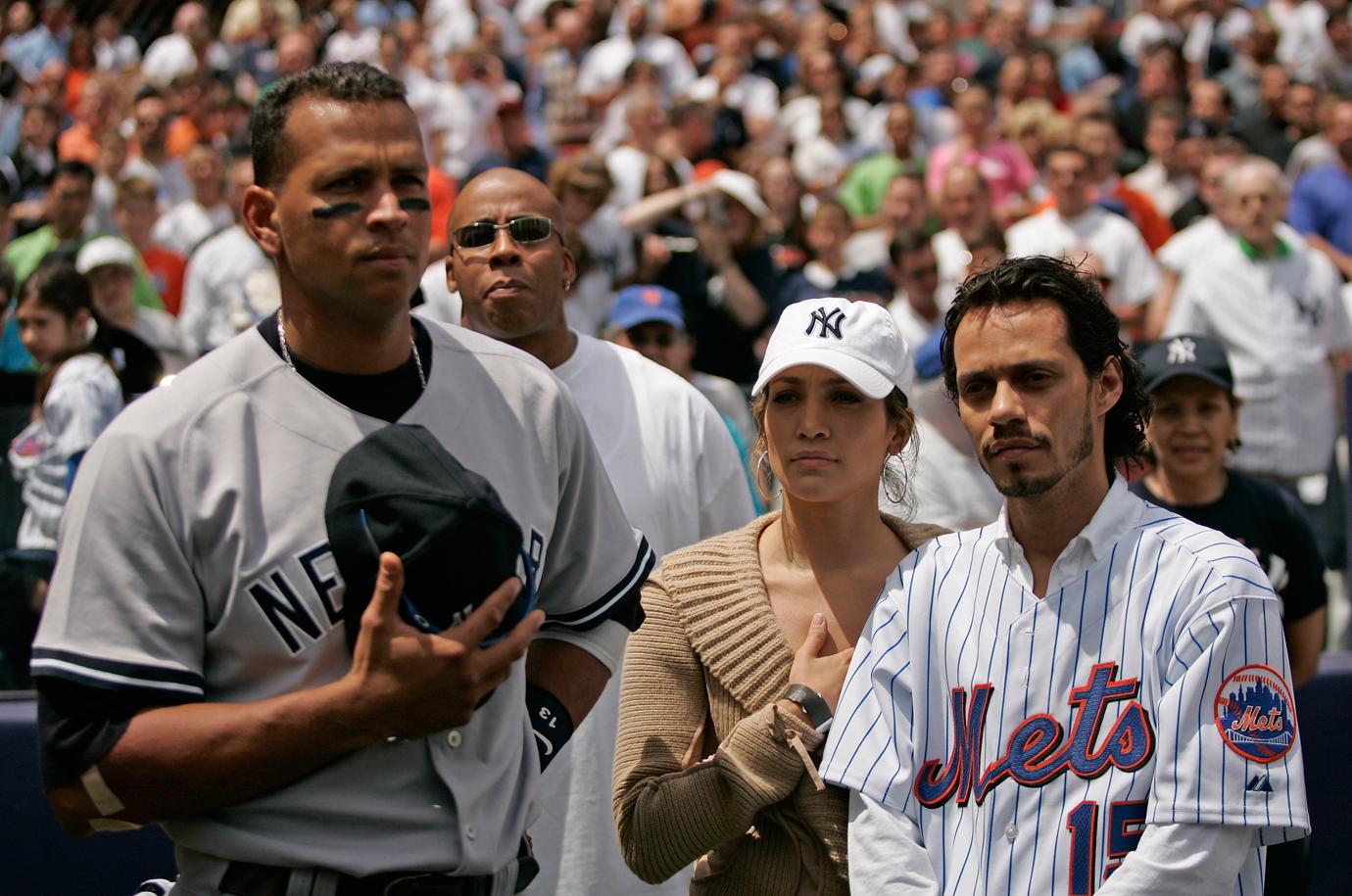 Sadly, the two separated in 2011. At the time, Lopez claimed that Anthony was too controlling and jealous, and she admitted it was a challenge to forgive him.
"Marc is the father of my children, and that's never going away. So I have to work to make things right. And that is, by far, the hardest work I do."
Luckily, they've been able to remain friends and co-parent their son and daughter.
Article continues below advertisement
Casper Disappears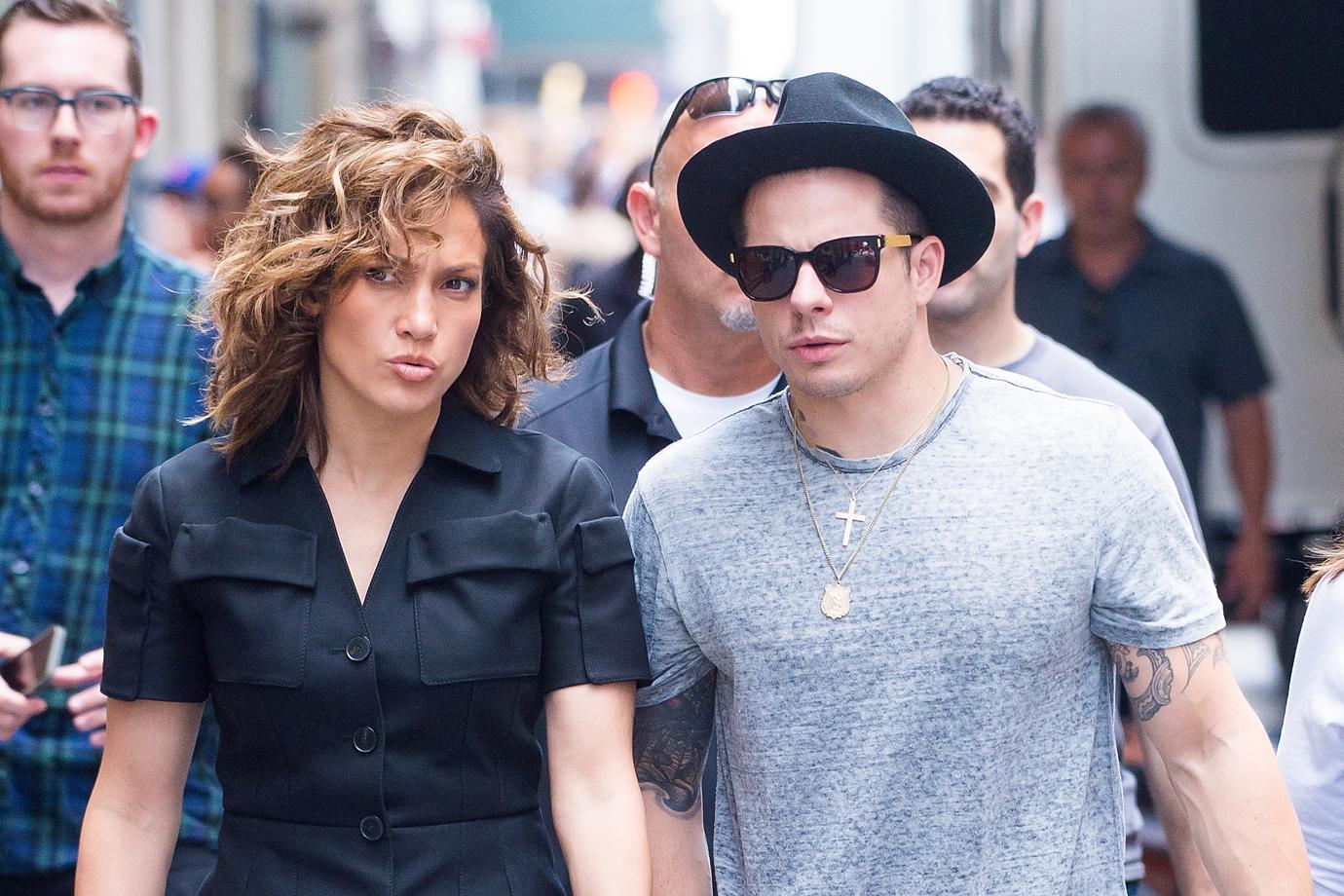 Later that year, J. Lo went on to date her backup dancer, Casper Smart. The two would have an on-and-off relationship for a few years, and although he denied them, rumors of Smart hooking up with transgender models, along with allegations of getting a few "extras" at a massage parlor, drove the two apart. After that didn't work out, she moved on with A-Rod.
Article continues below advertisement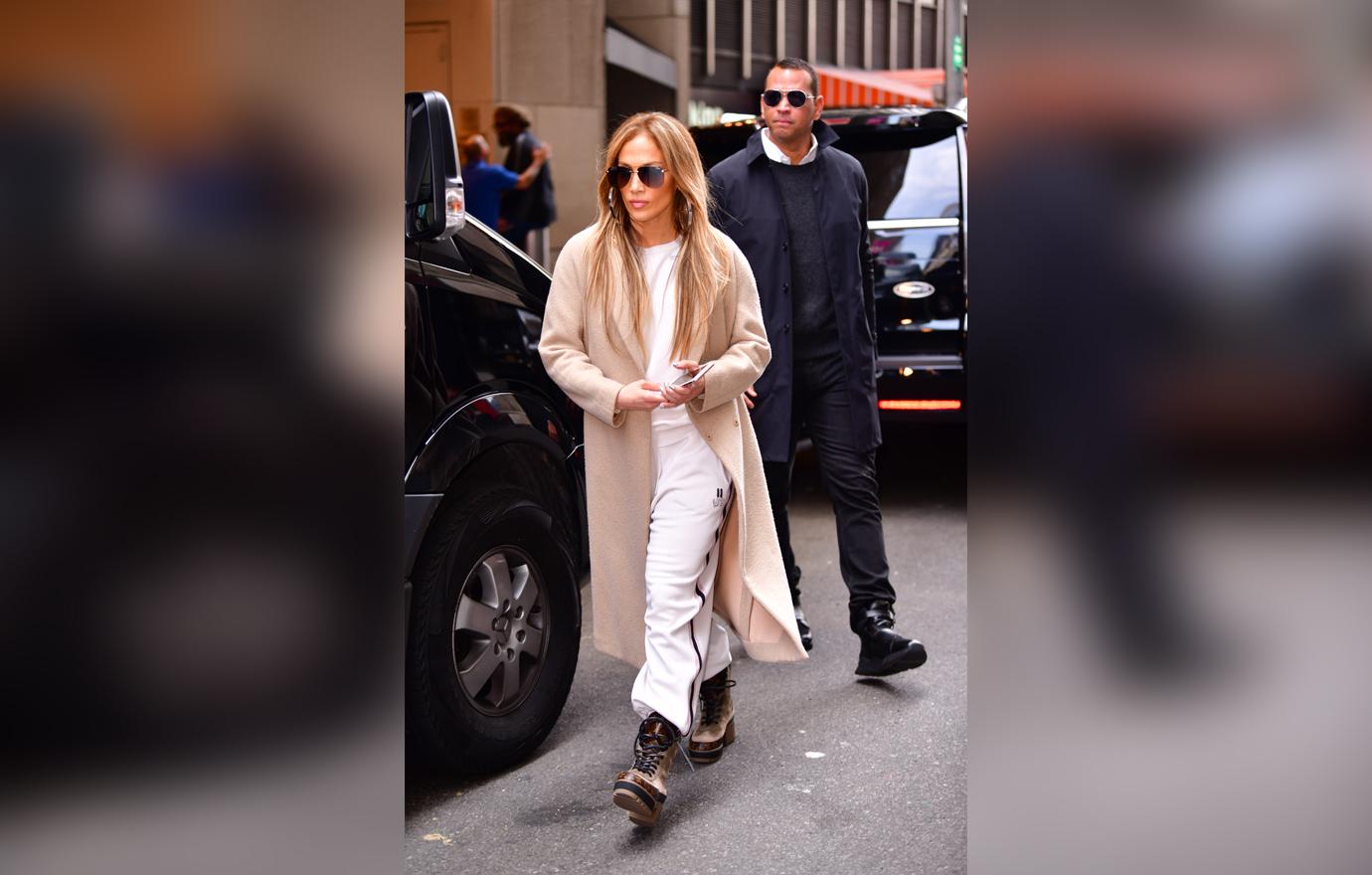 Just days after announcing their engagement, the baseball star was accused of cheating on Lopez with the ex-wife of former big leaguer Jose Canseco.
"Watching World of Dance watching J.Lo text Alex Rodriguez little does she know that he is cheating on her with my ex-wife Jessica poor girl she has no idea who he really is," Canseco, 55, tweeted on Sunday, March 10.
Jessica Canseco immediately denied the claim.
Article continues below advertisement
Neighborhood Watch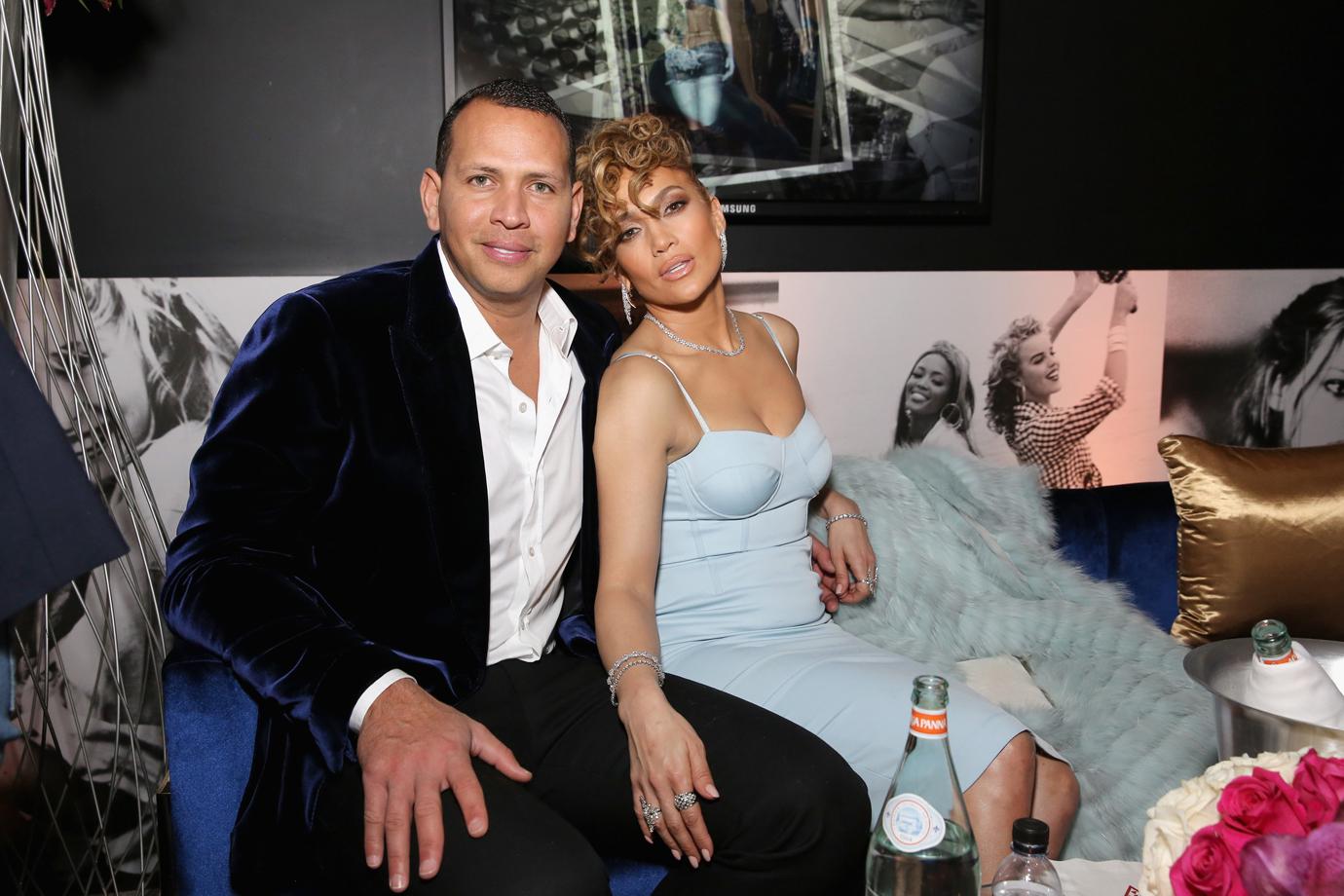 Since then, Lopez has kept her planned husband number four on a short leash when he tags along on her tour.
"Jennifer has a detailed calendar with Alex's every move mapped out — precisely where he's got to be and when," a source told Radar.