Eat Your Heart Out, Justin! Jennifer Aniston Flaunts Revenge Body For Photo Shoot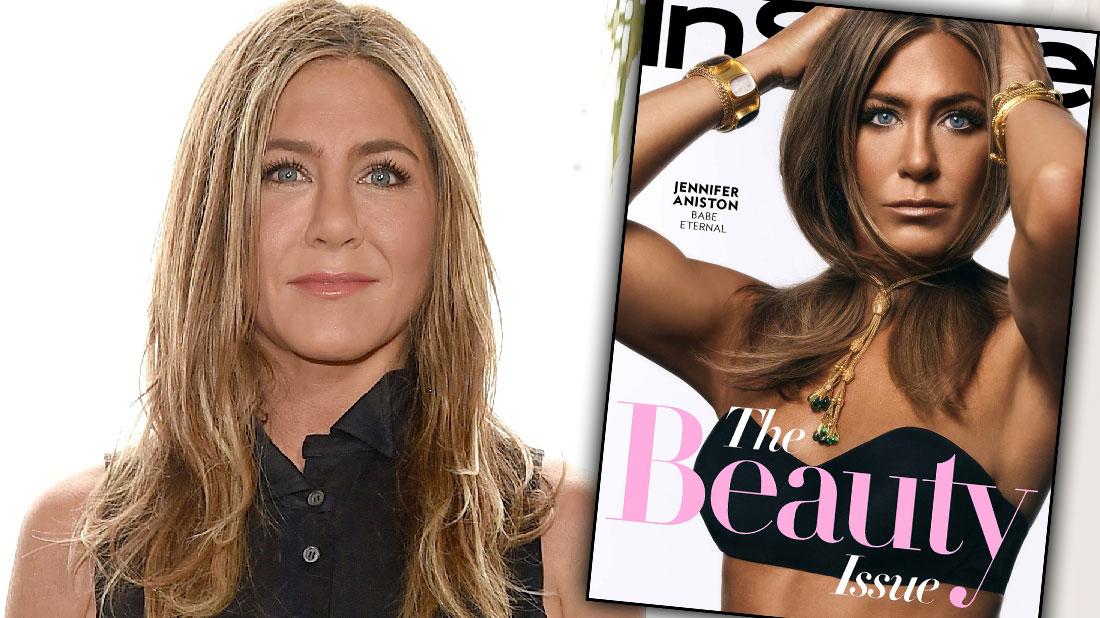 Jennifer Aniston is aging like fine wine.
The Friends star displayed both her beauty and bikini body on the October 2019 multicover issue of InStyle Magazine and she is looking very radiant, despite a few hardships in the last few years.
Readers know Aniston, 50, divorced from her former screenwriter husband Justin Theroux in 2017 after the two had been leading separate lives.
The split, according to the director, "was kind of the most gentle separation, in that there was no animosity."
Article continues below advertisement
"Neither one of us is dead, neither one of us is looking to throw hatchets at each other," Theroux told the New York Times seven months after their break up. "It's more like, it's amicable. It's boring, but, you know, we respected each other enough that it was as painless as it could be."
At the time, he also shared their separation was "heartbreaking" as the dynamics of their friendship would change.
Following their breakup, an US Weekly source shared that the former spouses had barely spoken since their breakup. Instead, they decided to move on with their lives.
Theroux was spotted with Emma Stone, while Aniston dated occasionally after their breakup, making sure to refrained from sex. Her celibacy ultimately resulted in built up frustration for the Hollywood star.
"She's been on dates with guys from time to time, but not to the point where she slept with them," an insider once told to Radar. "But she has needs like anyone else, so it'll be a welcome relief once she gets that monkey off her back so to speak."
In July, she was spotted kissing a mystery man after a romantic dinner in LA, but roughly two weeks later, she and her ex reunited for the memorial of her dog Dolly, whom Theroux took on as his own pet.
Check out Radar's gallery for photos of Jennifer's InStyle cover shoot.
Cover Girl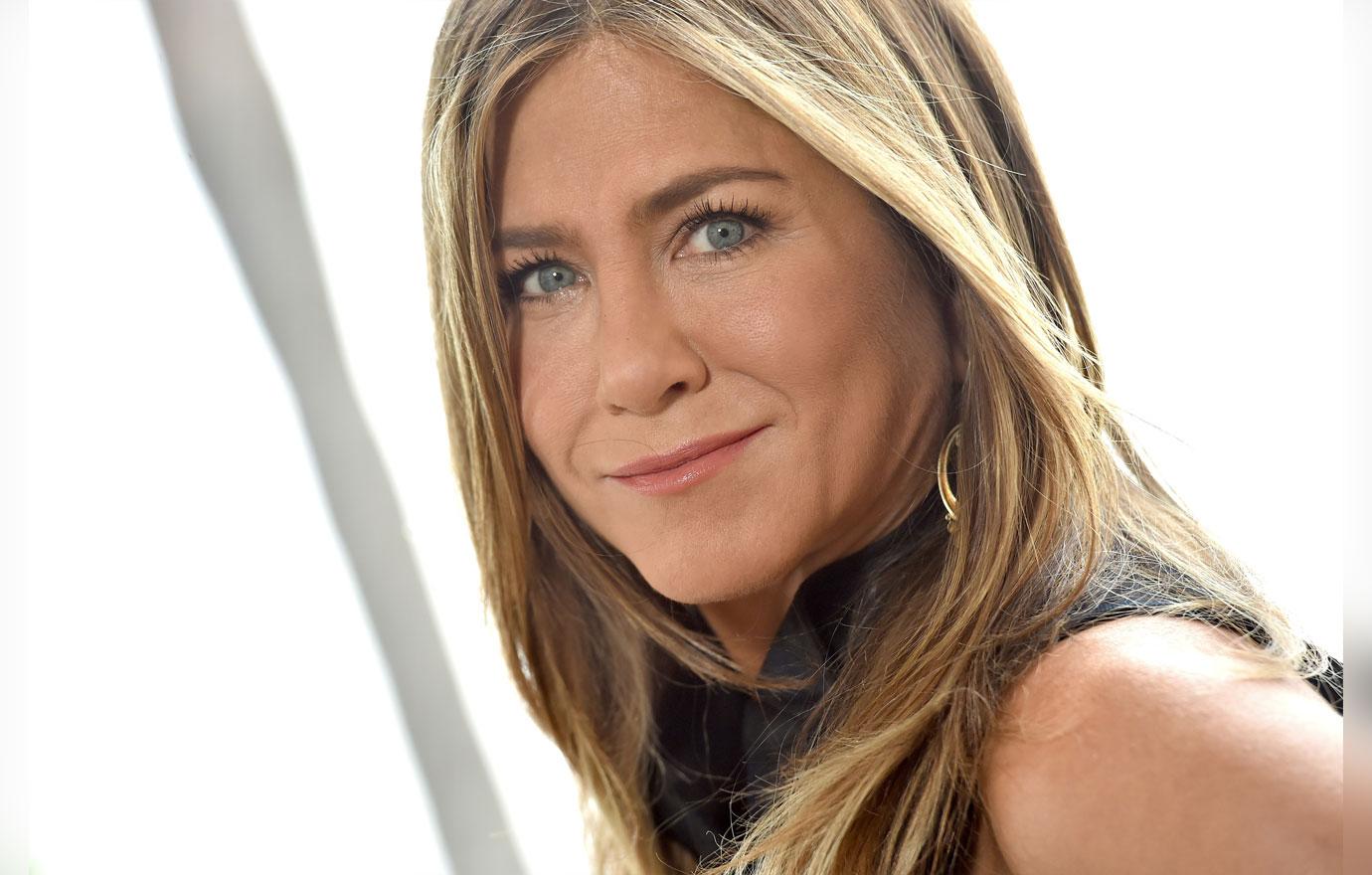 Jennifer Aniston posed for the October 2019 issue of InStyle Magazine.
Article continues below advertisement
Au Naturale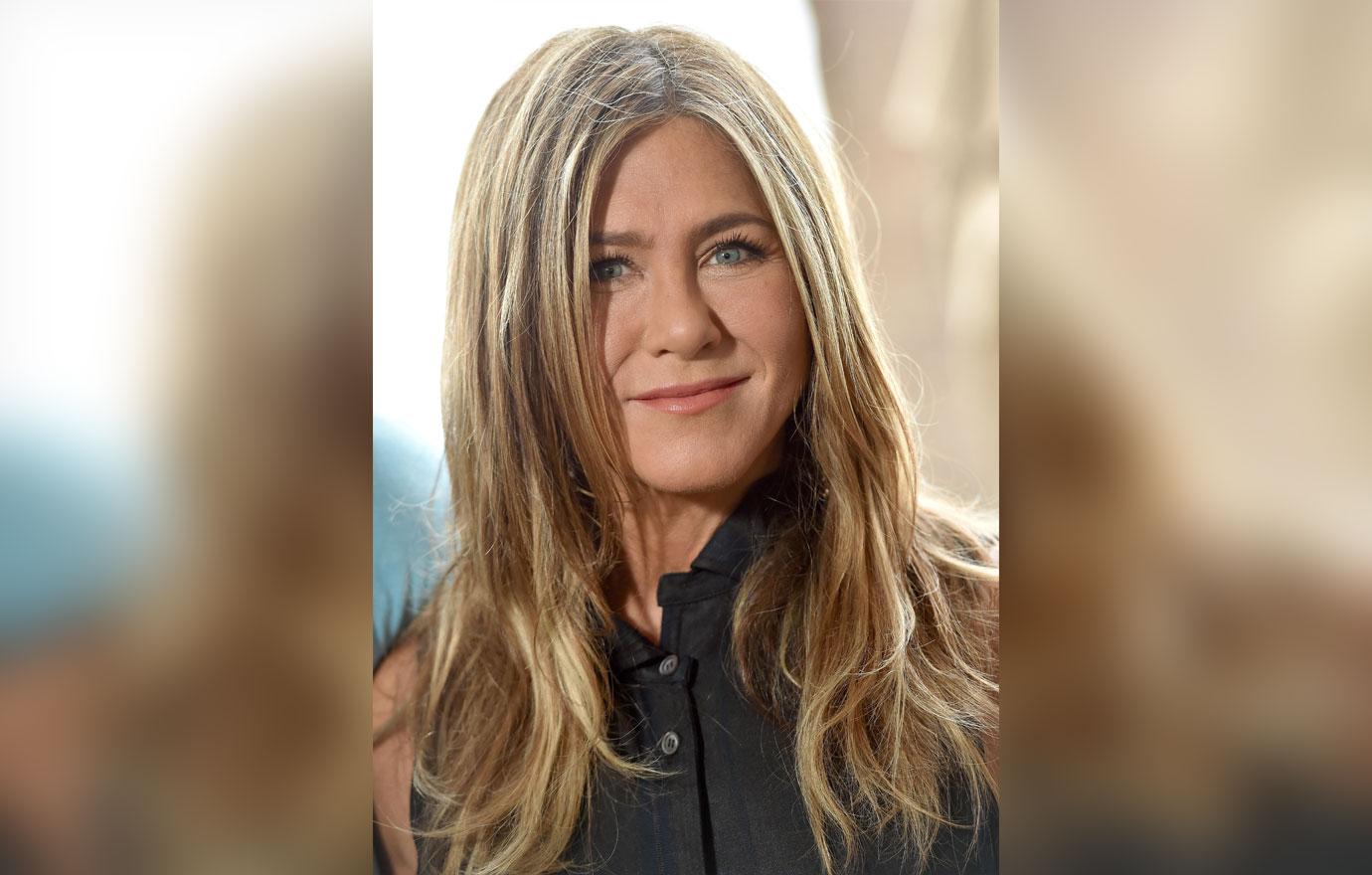 She modeled her natural beauty, which was fitting for The Beauty Issue if the publication.
Article continues below advertisement
Pretty In Pink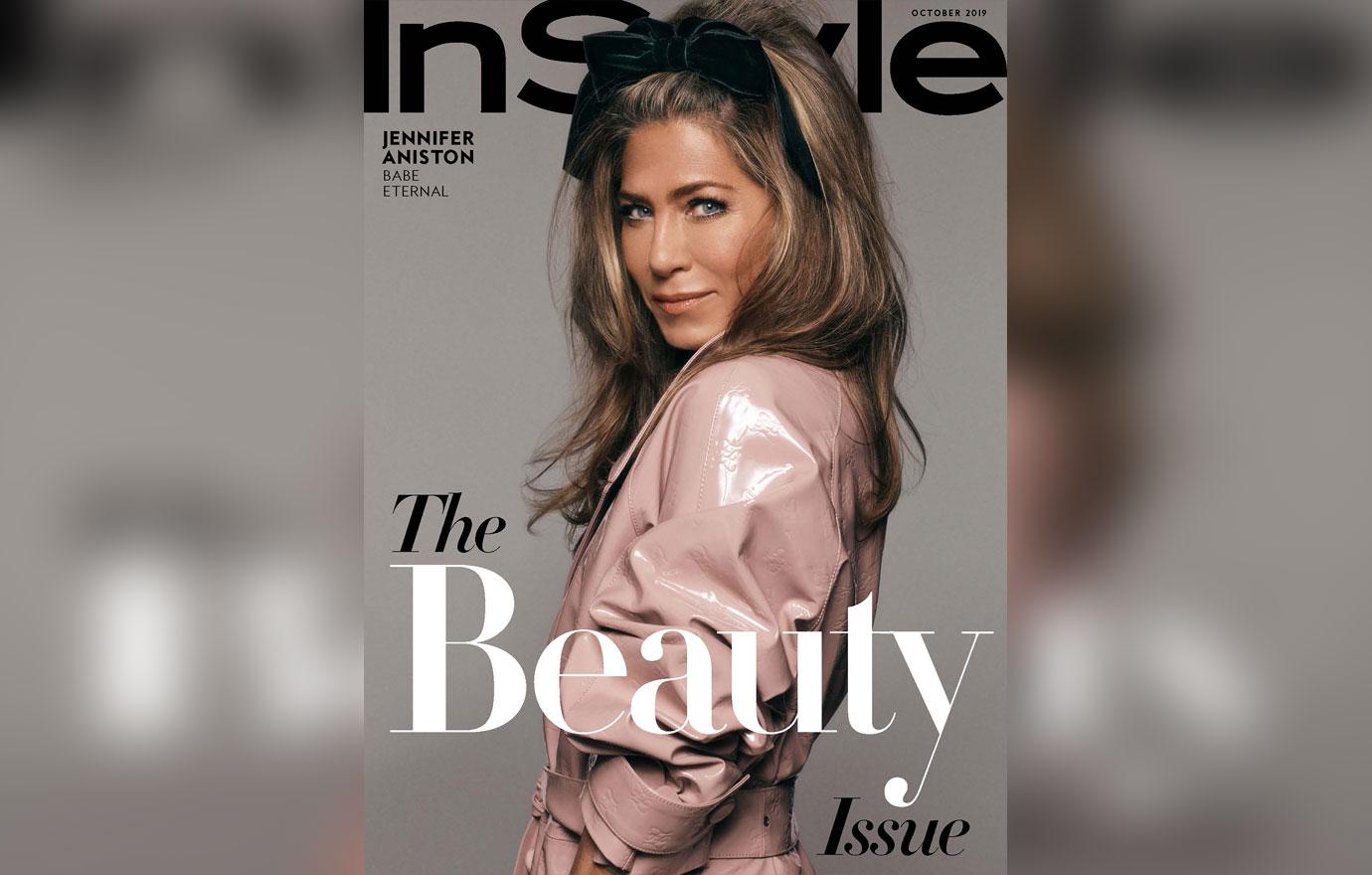 In one of her chic looks, she spotted a light pink shiny leather trenchcoat. Her brunette tresses fall down her back and she tops the look with a pretty bow as her hair accessory.
Article continues below advertisement
Revenge Body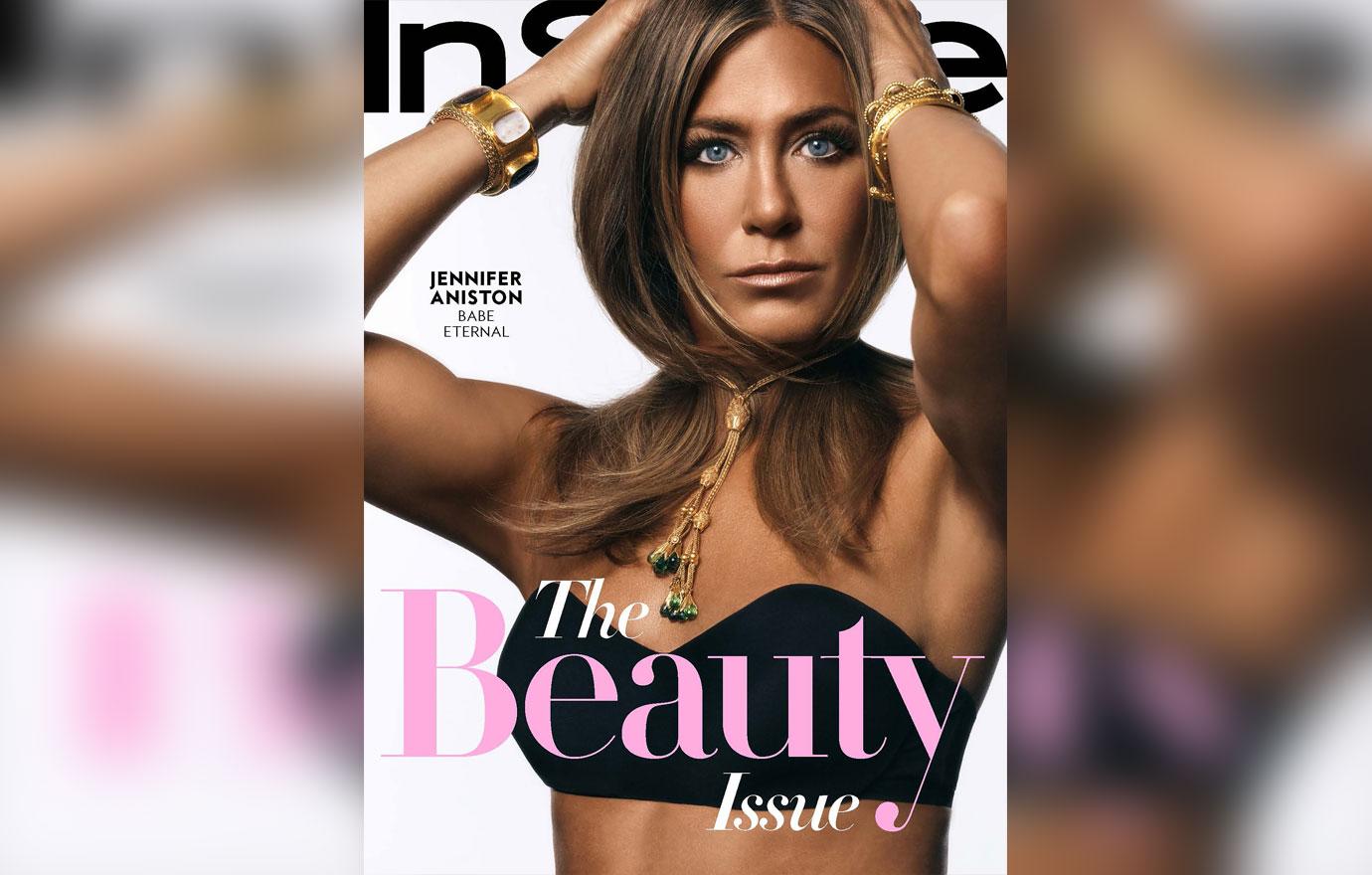 Aniston sported a black sleeveless bra, giving a glimpse of her chiseled abs and toned arms.
Article continues below advertisement
Hot Jen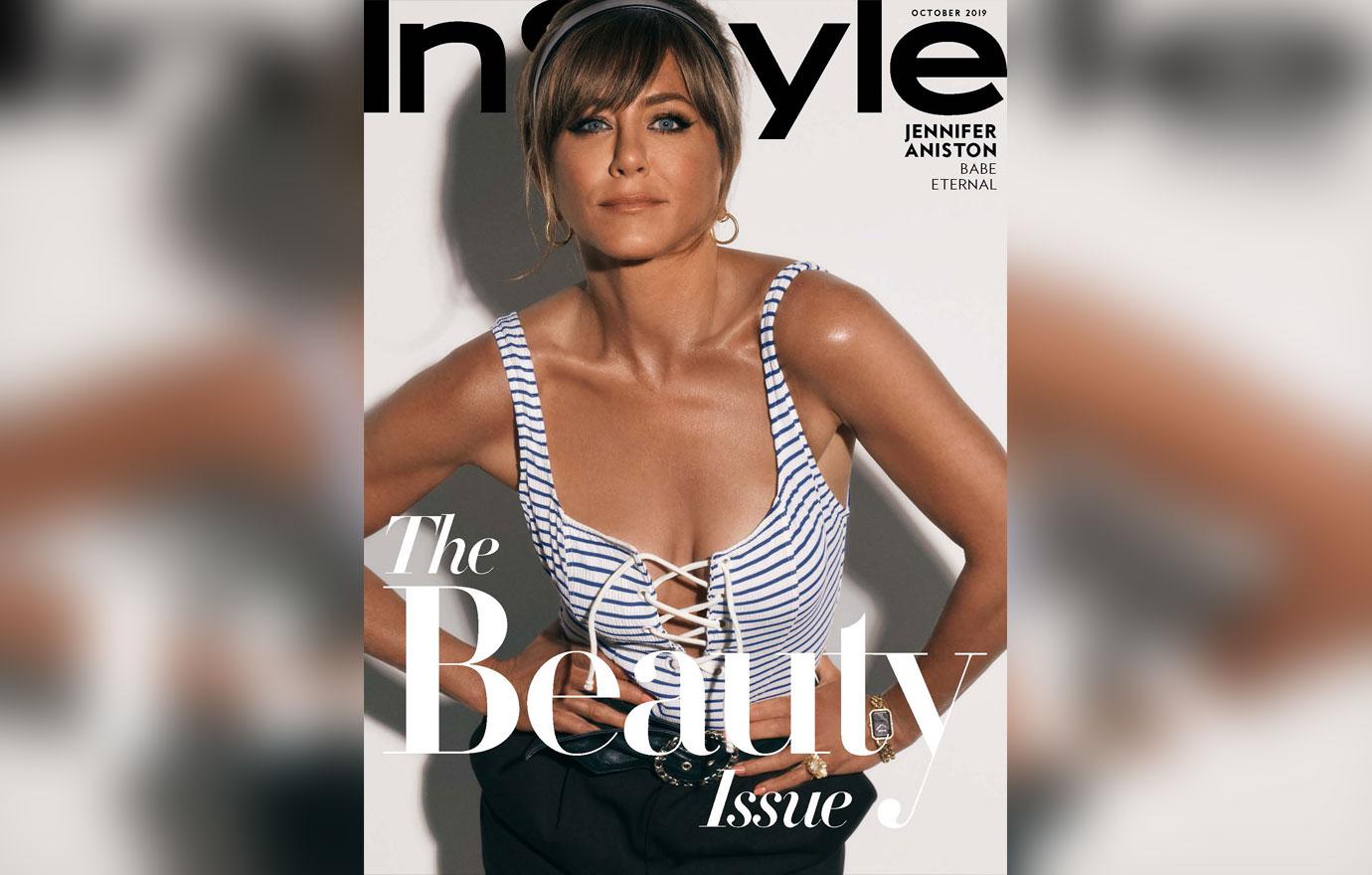 With her hands on her hips and elbows pointed outward, she leaned forward in a cleavage exposing white and blue striped top.
Article continues below advertisement
Classy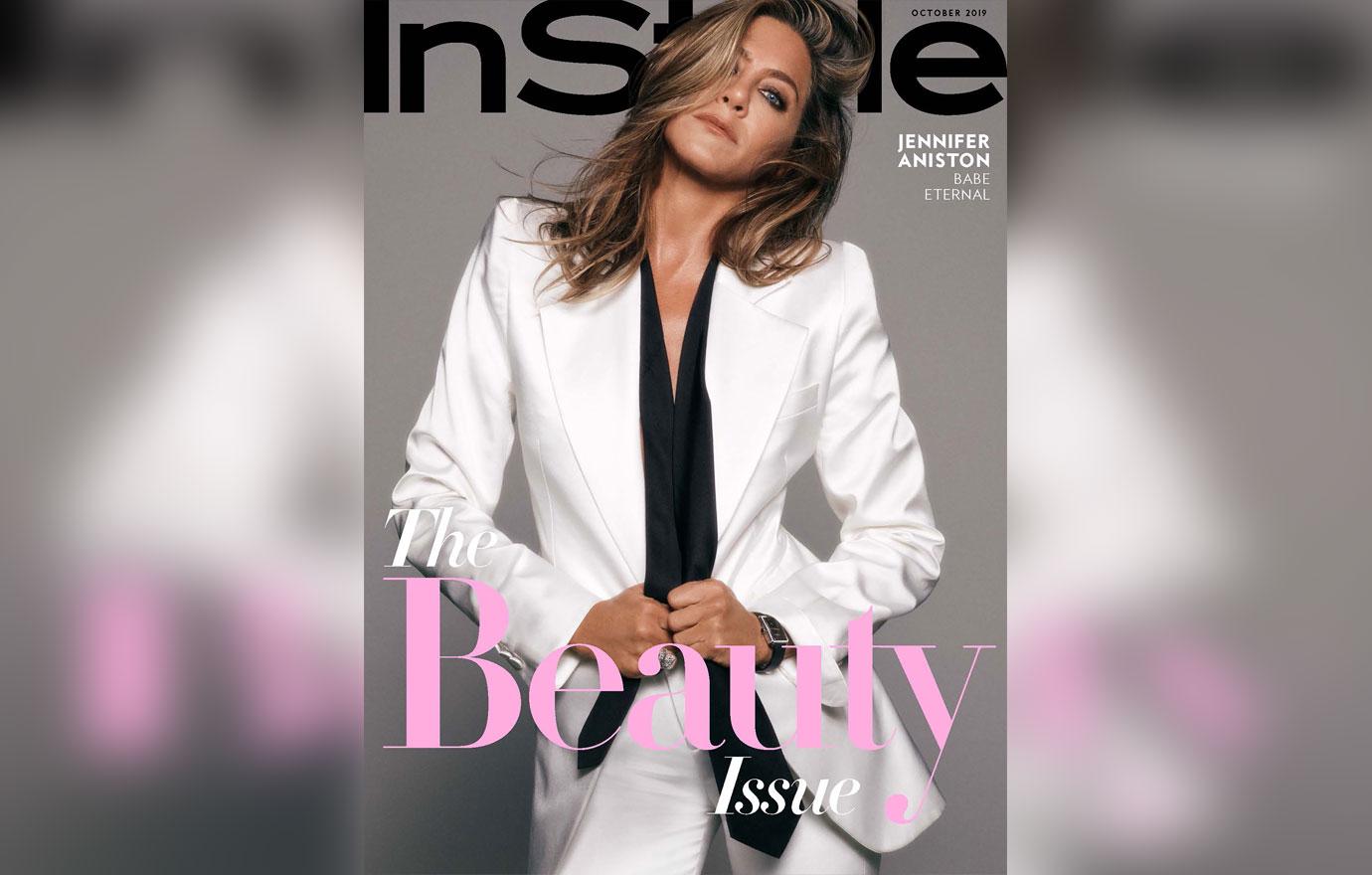 Then, Aniston switched up her look to something more conservative. She donned an all white suit with a black top as she smiled into the camera.
Article continues below advertisement
Baby Blue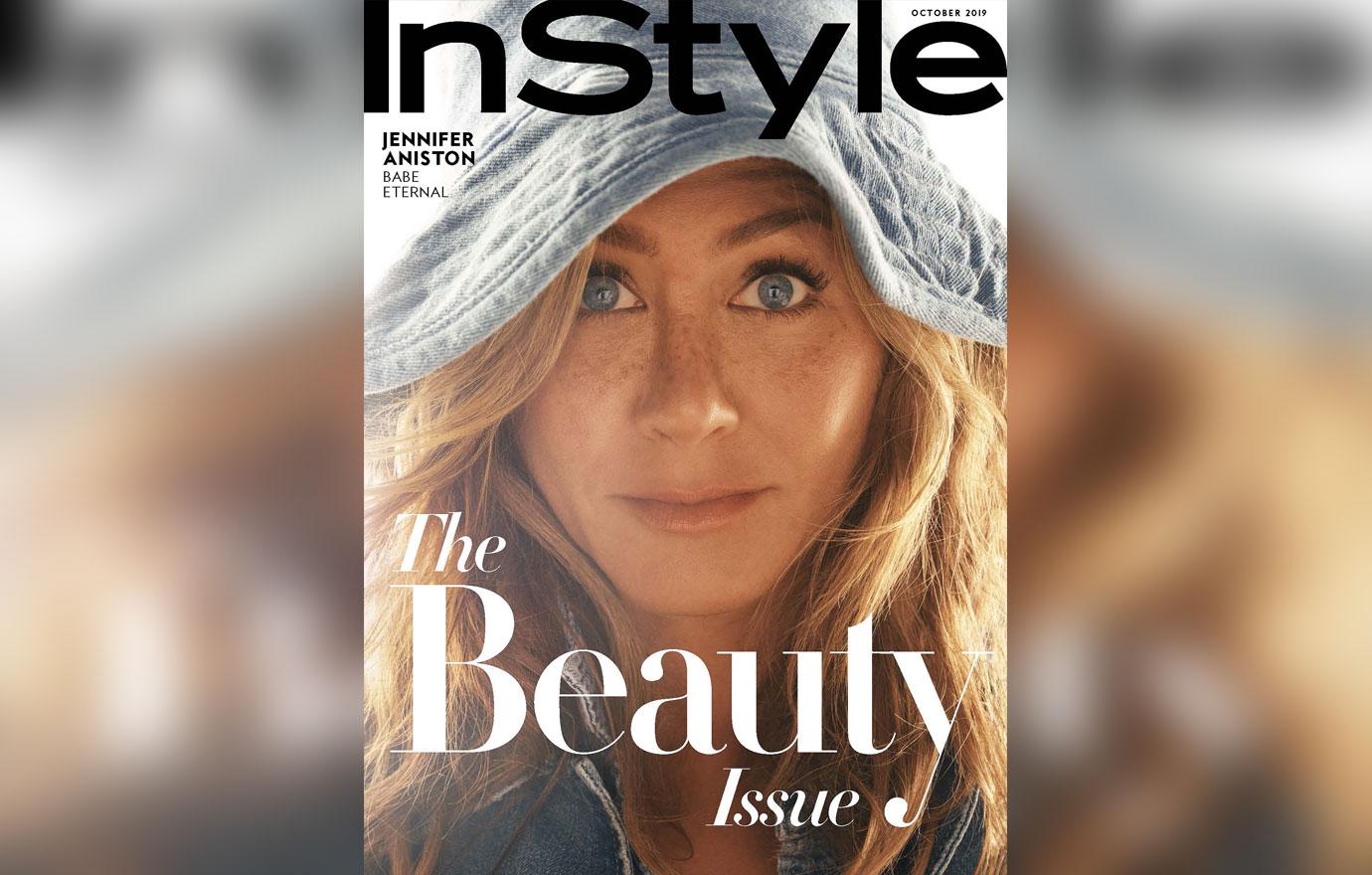 Her beautiful blue eyes matched the hooded sweater she wore in the picture.
Article continues below advertisement
Versatility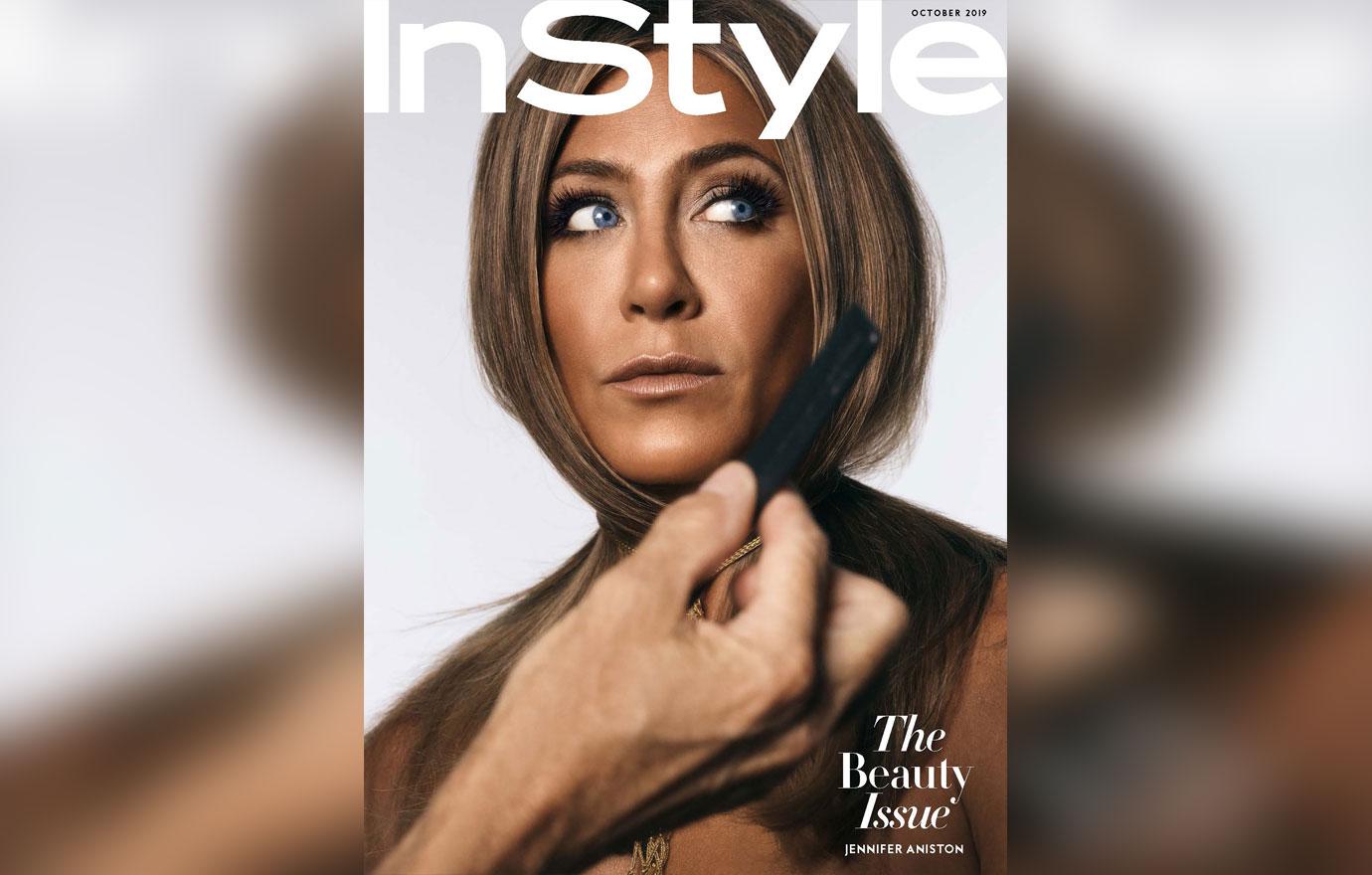 Aniston's photo shoot displayed her versatility with various stylish looks.