Drugs, Abuse, Arrests! Inside Jenelle Evans' Most Shocking Relationship Scandals Ever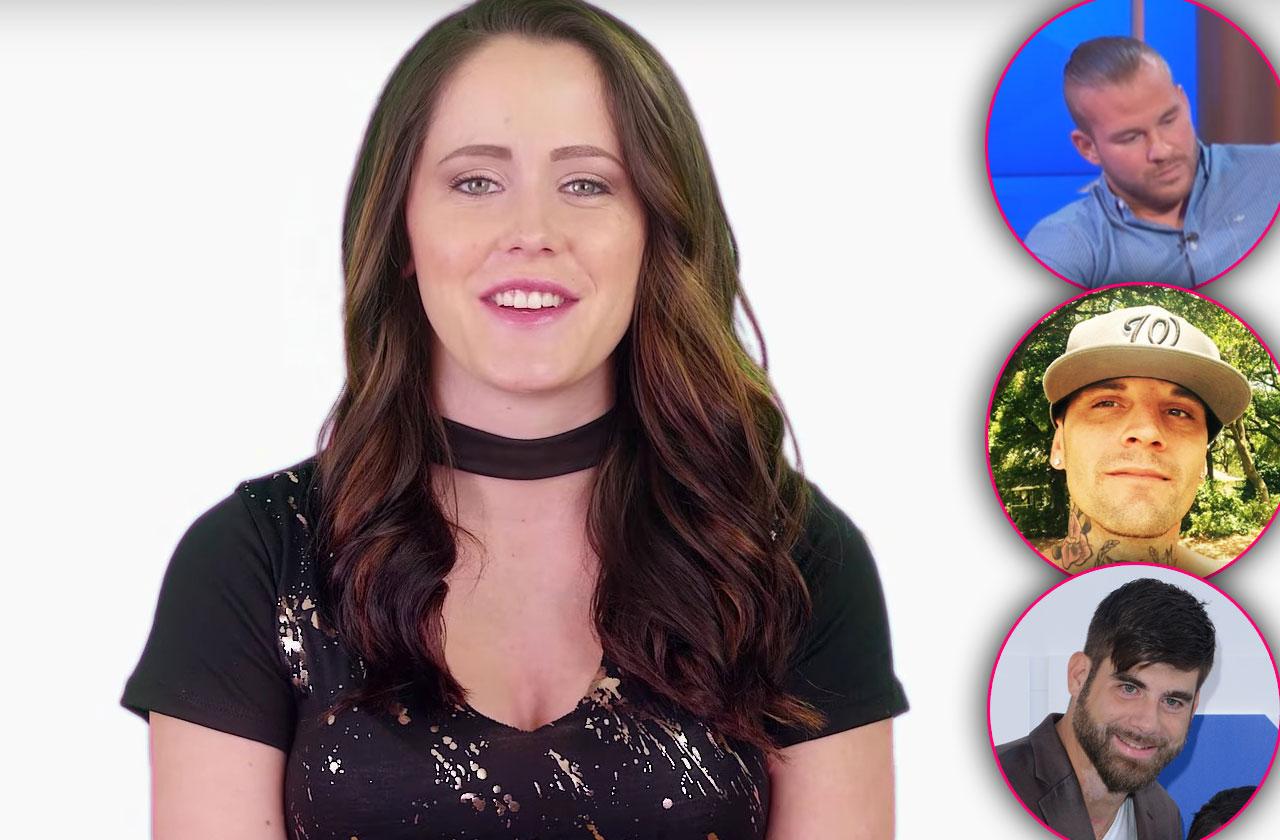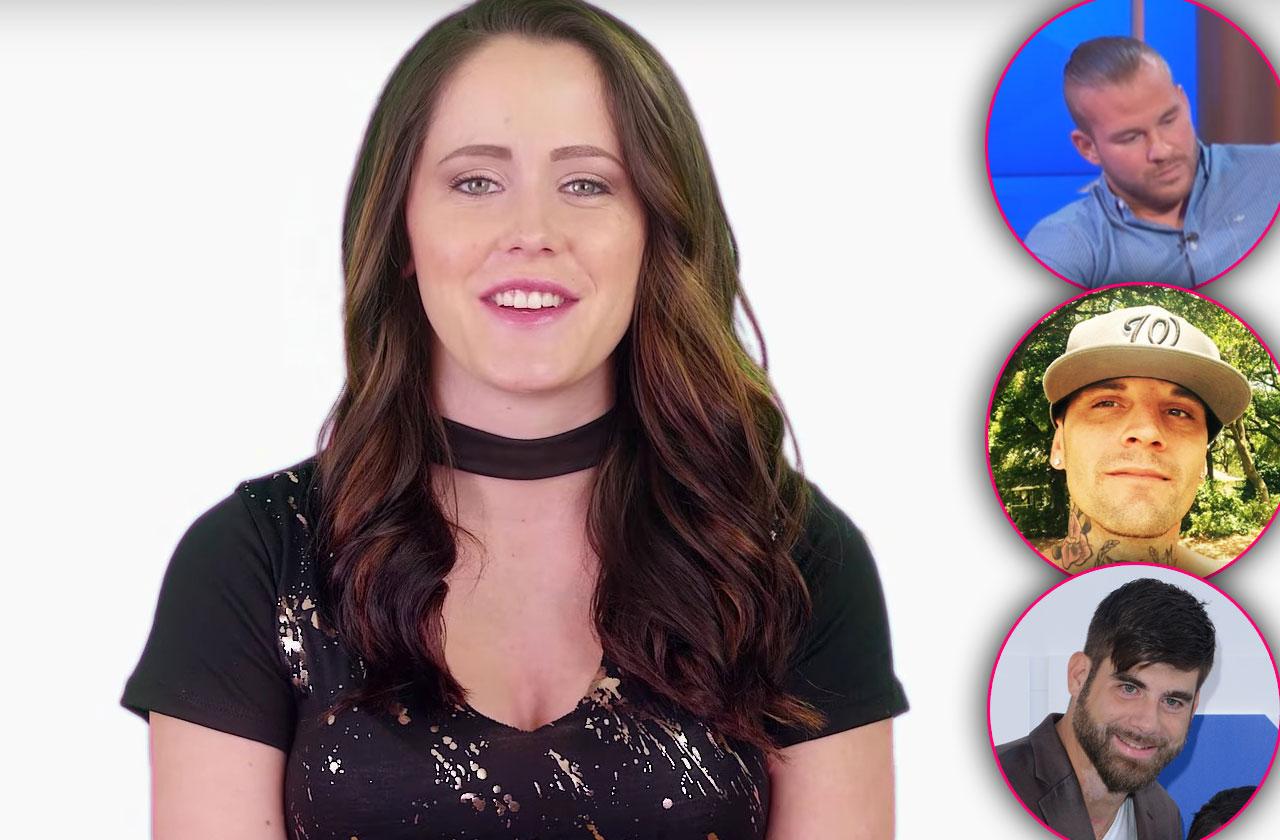 Train wreck Teen Mom Jenelle Evans got hitched to deadbeat David Eason on Saturday — but with her decade-long list of bombshell breakups and make-ups, some speculate if the tumultuous duo will even be able to stay true to their vows. As previously revealed by RadarOnline.com exclusively, the MTV couple's matrimony got off to a rocky start with Evans, 25, abruptly calling off the wedding just one day before the ceremony in a blowout fight with Eason. The two still took the plunge despite their sudden spat, but with Evans' volatile past of failed romances filled with drugs, abuse, arrests and divorce, it may just be only a matter of time until Evans' and Eason too reach their demise. Click through RadarOnline.com's gallery for the troubled starlet's most explosive relationship scandals ever.
Article continues below advertisement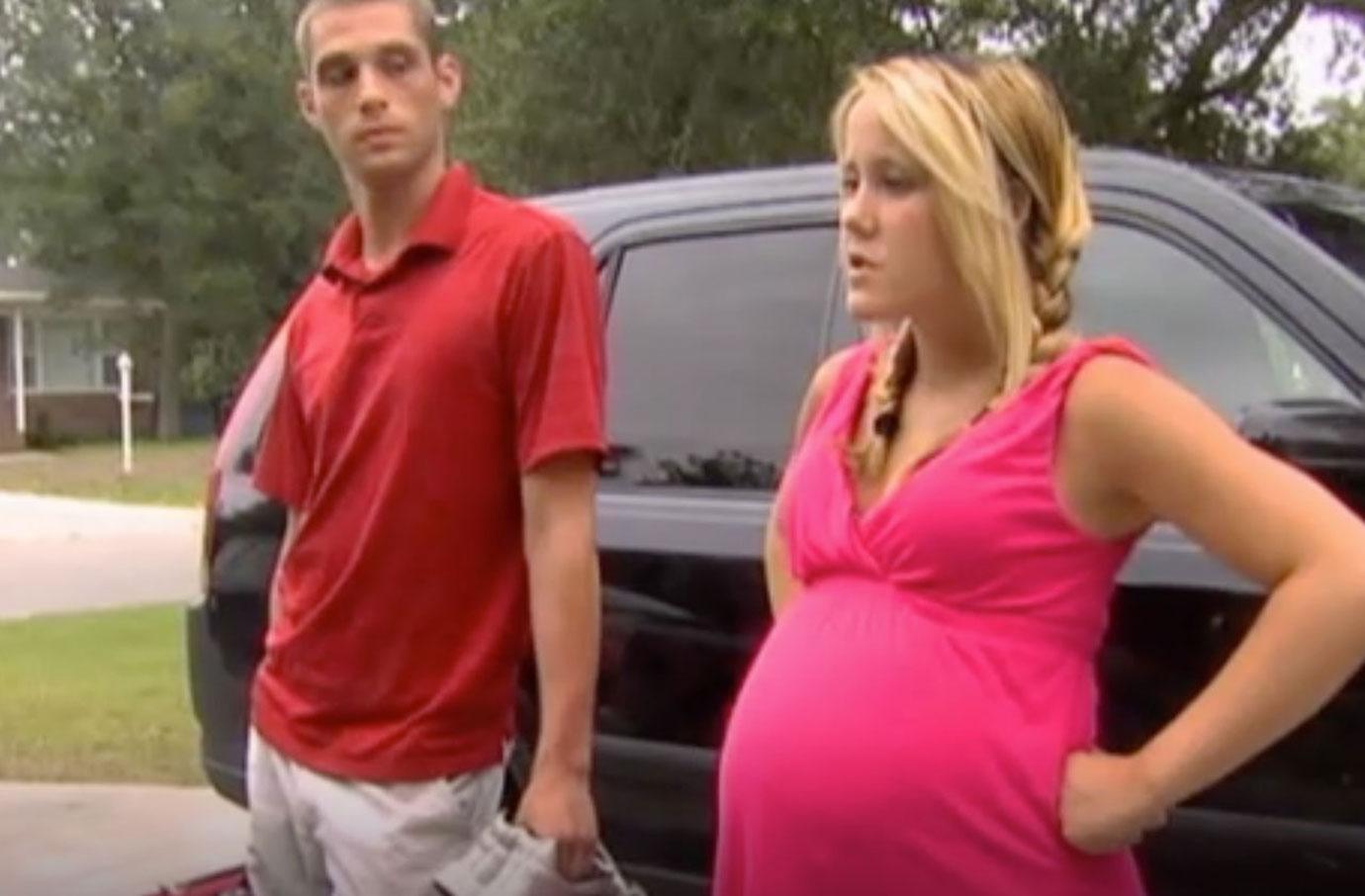 The world was first introduced to Evans' back in 2009 when she appeared on16 & Pregnant alongside her bad boy boyfriend, Andrew Lewis. They were together up until the birth of their son, Jace. The absent dad has not been involved in their son's life since his birth. In the Teen Mom 2star's memoir "Read Between the Lines: Diary of a Teenage Mom", Evans revealed Lewis ditched Jace's birth to "drink with friends ."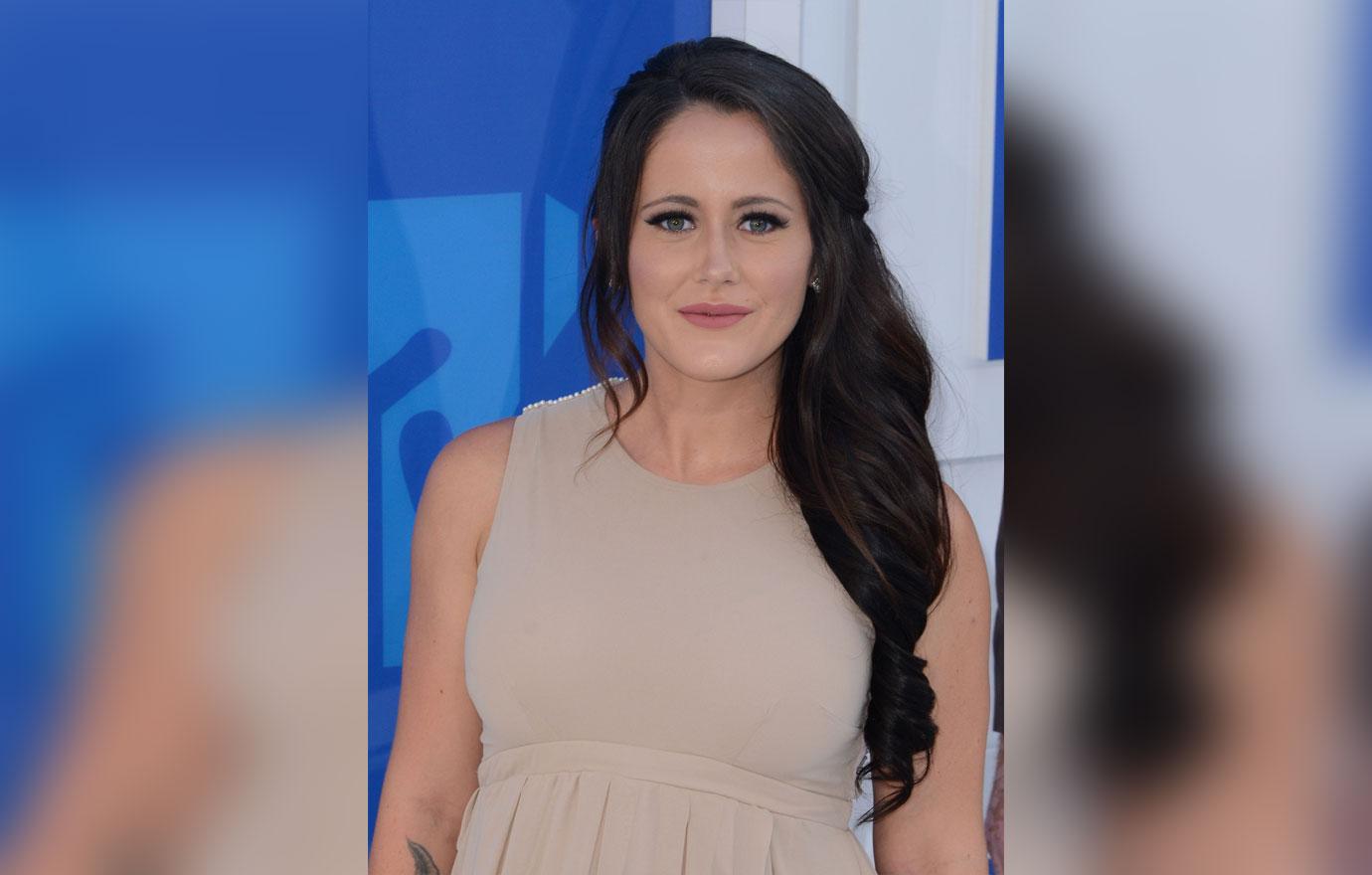 The relationship was doomed from the start as a then 16-year-old Evans had met a then 22-year-old Lewis online. He would pick her up from school every day and they would hang out until the evening. Even though her school threatened her with suspension if they caught him on school grounds because of his age, she refused to listen and was suspended. Evans has since gone on to document her life on Teen Mom 2, in which we've seen Lewis on only when she questioned Jace's paternity, but he's been MIA ever since.
Article continues below advertisement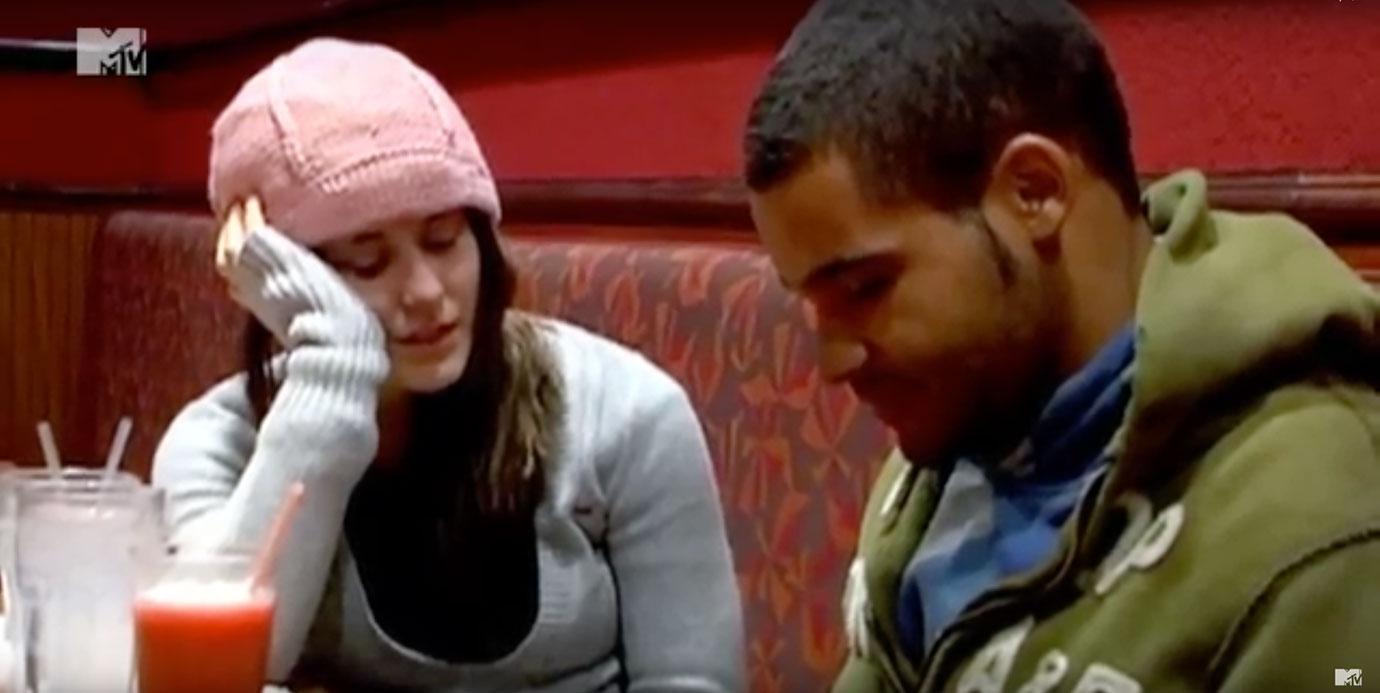 Next up is the infamous Kieffer Delp — quite possibly the most controversial character in Teen Mom history. They met in 2010 and fell madly in love but the relationship hit a snag when they were arrested in October of that year for drug possession and breaking and entering. Throughout the remainder of their relationship he would be arrested multiple times and was put on probation. He served time in jail and she even visited him behind bars then broke up with him after he was released.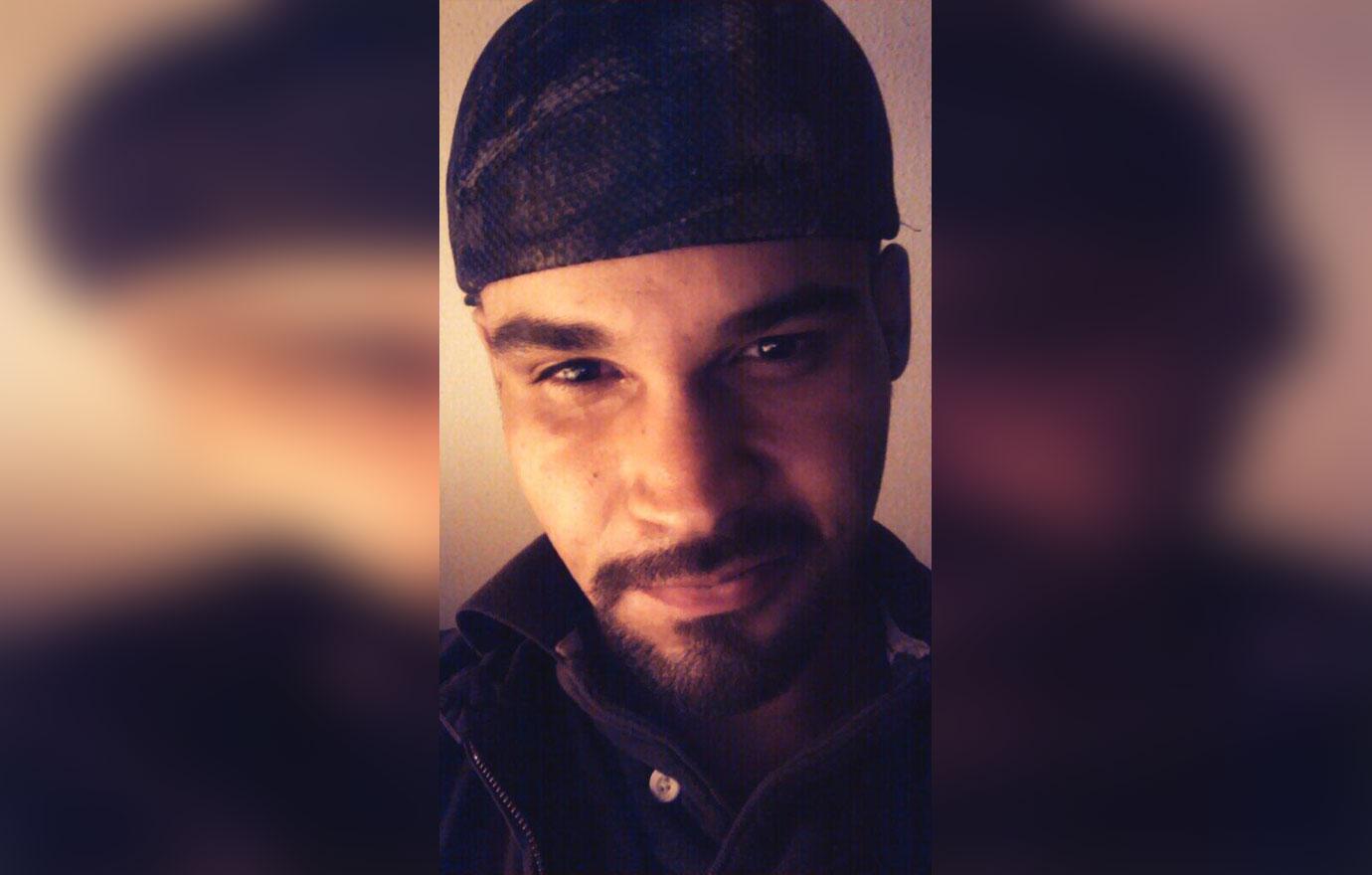 MTV cameras caught the couple on camera in the middle of several different physical and emotional assaults on one another throughout their relationship.
Article continues below advertisement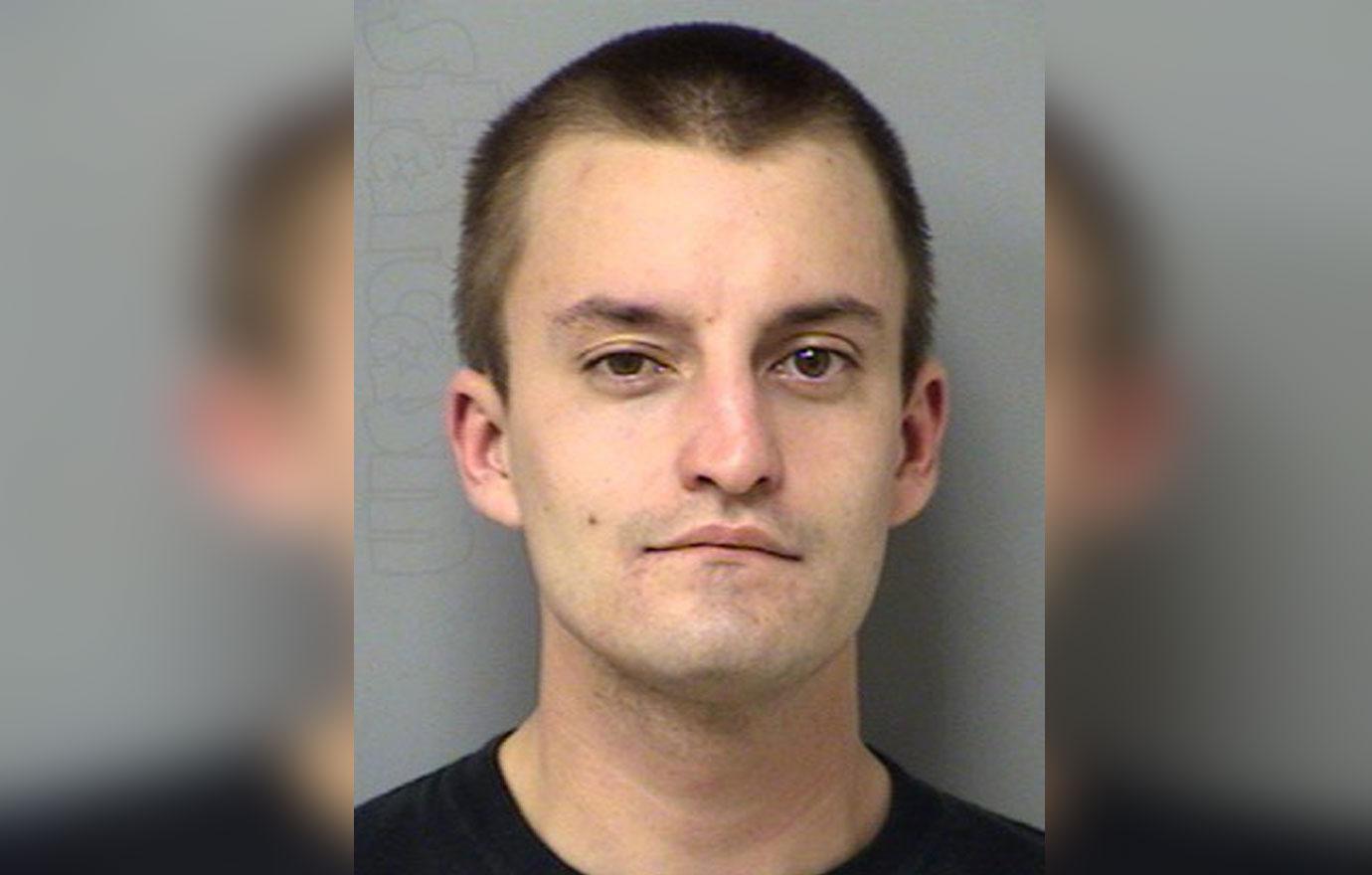 There's no denying Evans has a long list of law-breaking ex-boyfriends, but Joshua Miller could quite possibly take the cake.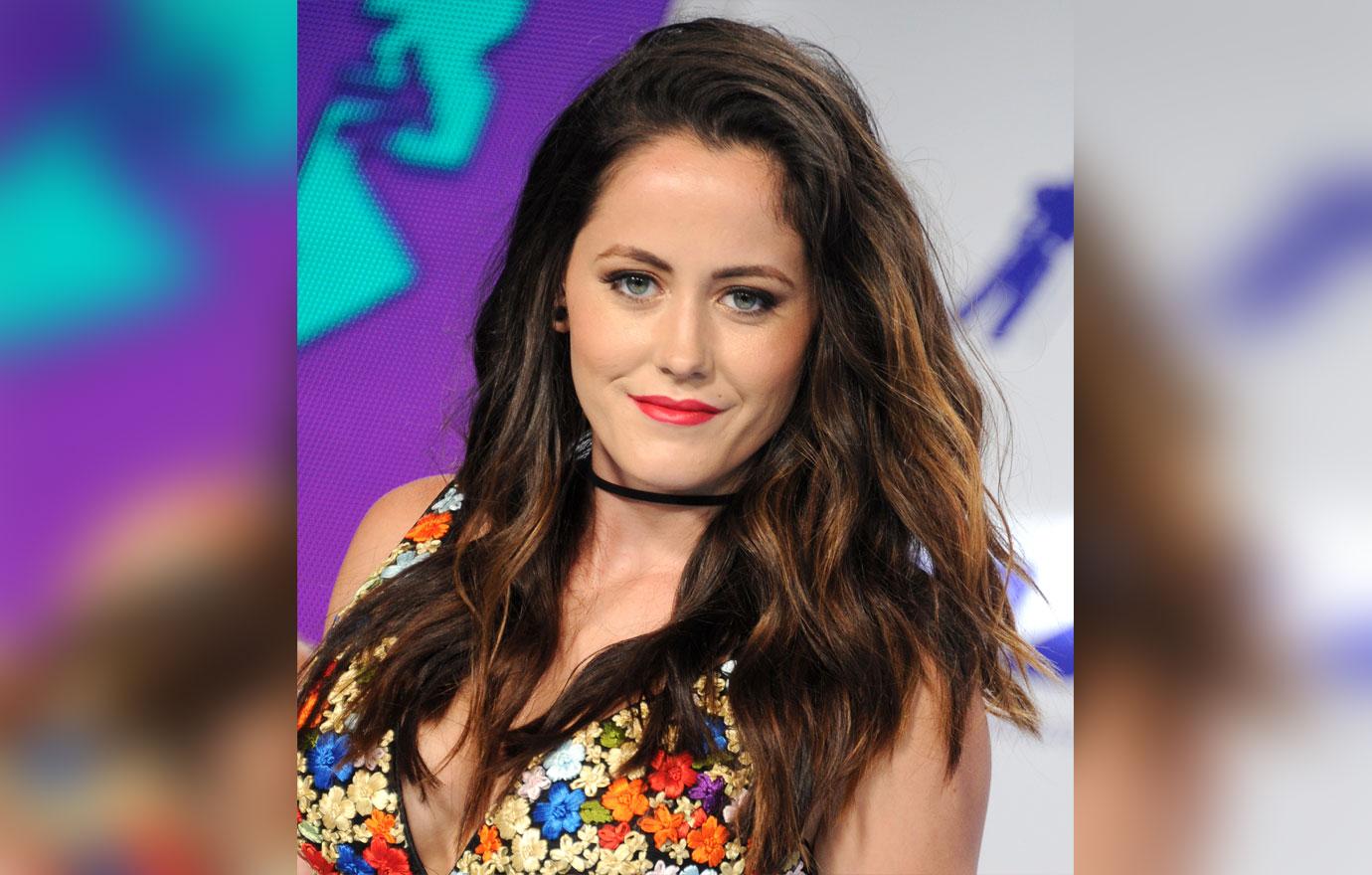 Article continues below advertisement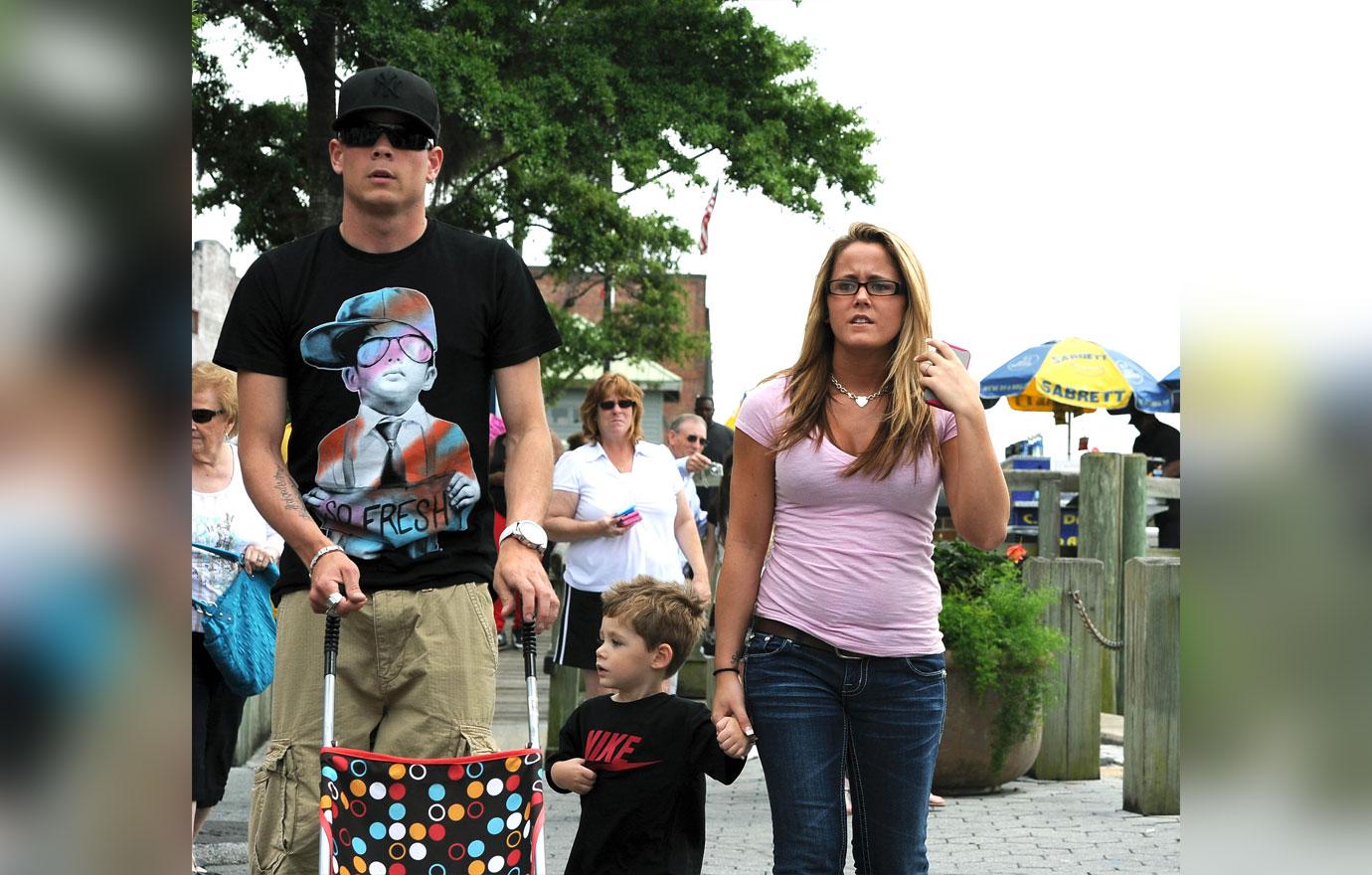 After a series of broken hearts, Evans swore off dating. But that didn't last long. Just a few months later the star announced she was dating Gary Head, whom she met in late 2011. As featured on the hit MTV show, the twosome definitely had their ups and downs, but they tried to make things work and Evans accepted his proposal to get married after dating on-and-off for only six months.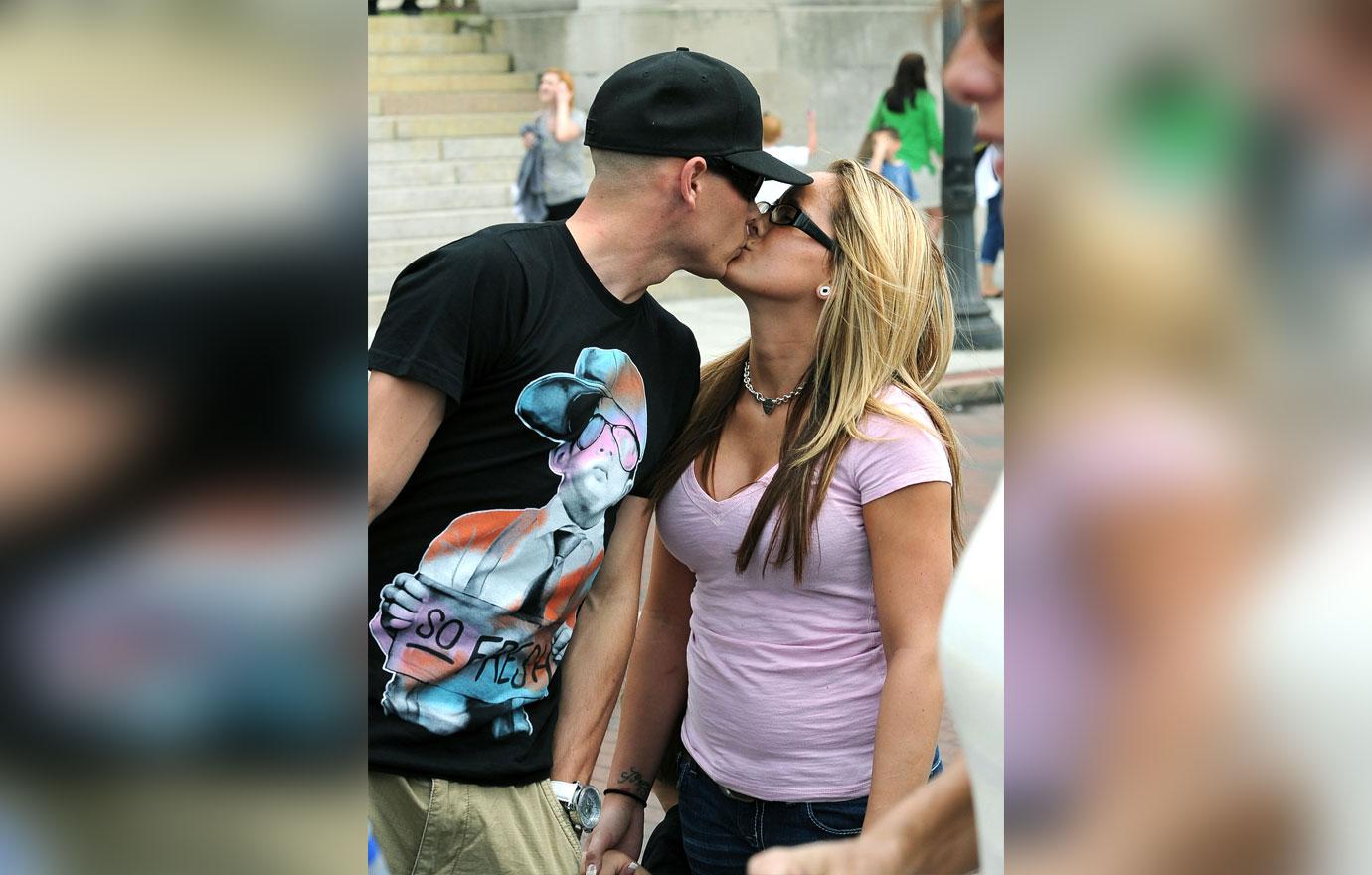 But things didn't last very long. They got into a physical altercation in June after Evans believed Head to be cheating on her. Police arrested both of them for the domestic fight. A clerk for the Brunswick County Court confirmed to RadarOnline.com that Head pled guilty to the charges. He paid $200 in court costs.
Article continues below advertisement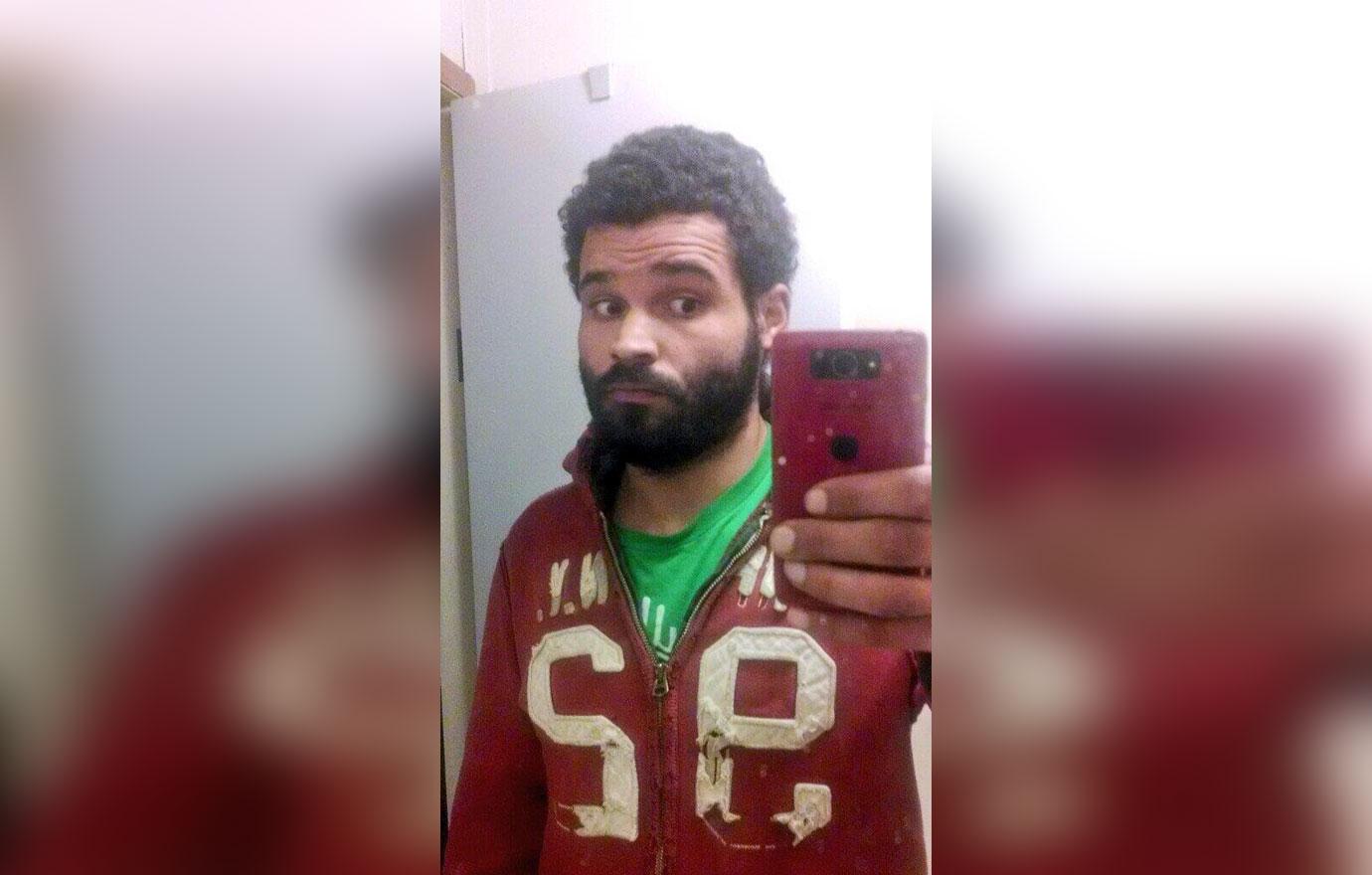 After the brutal fight, Evans ran back to marijuana-loving Kieffer Delp. The two would remain together from July 2012 to September 2012 but her time with the troublemaker would ultimately lead her down a dark road. Evans got hooked on heroin while dating Delp — leading to a near fatal overdose. She moved to New Jersey with Kieffer, and after admitting to her mom that she needed help, she entered rehab and dumped The Delp once and for all.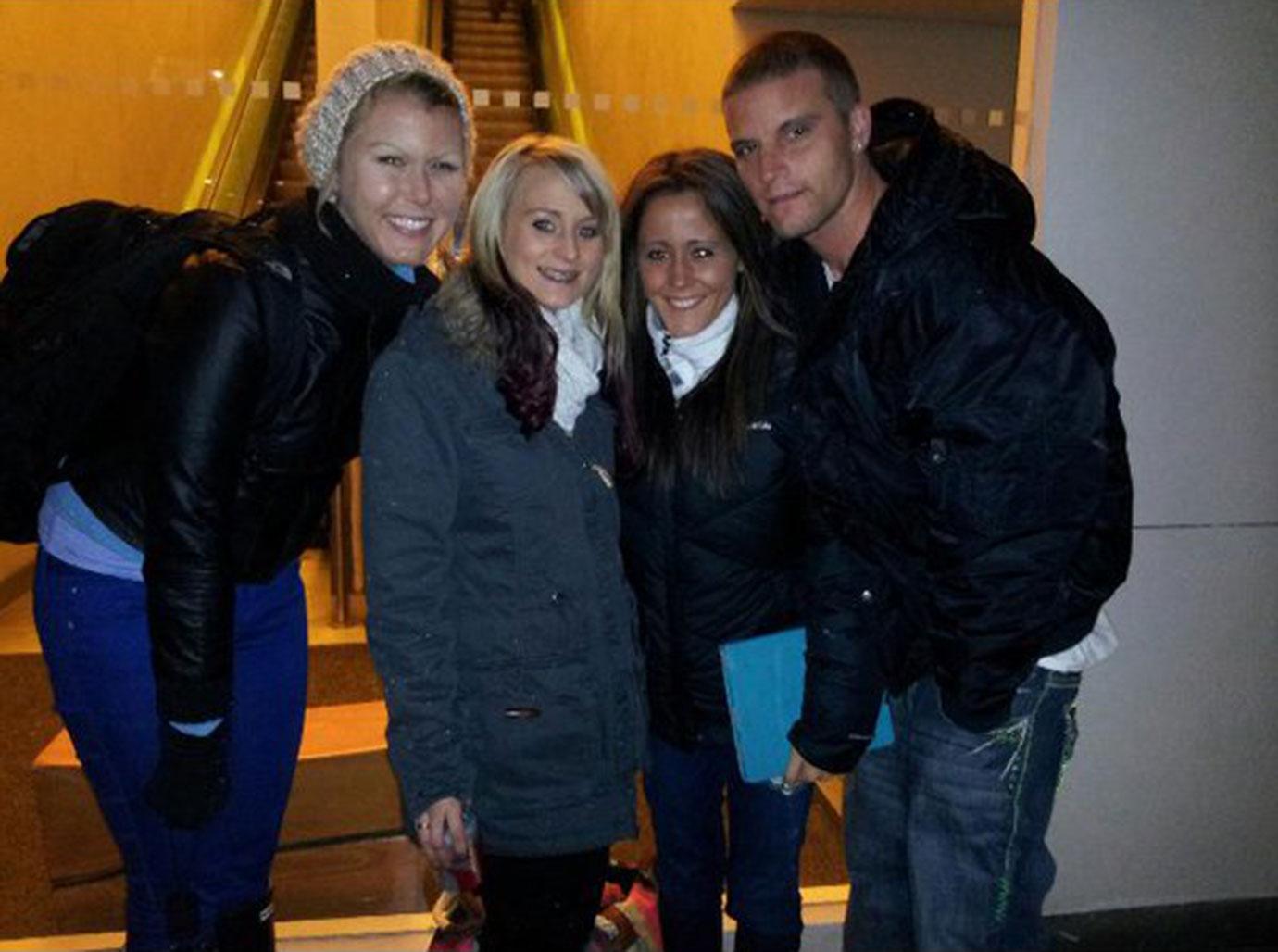 Next up came Cortland Rogers, whom Jenelle dated from September 2012 to January 2013. After only two months together Evans and the fellow single parent were already engaged!
Article continues below advertisement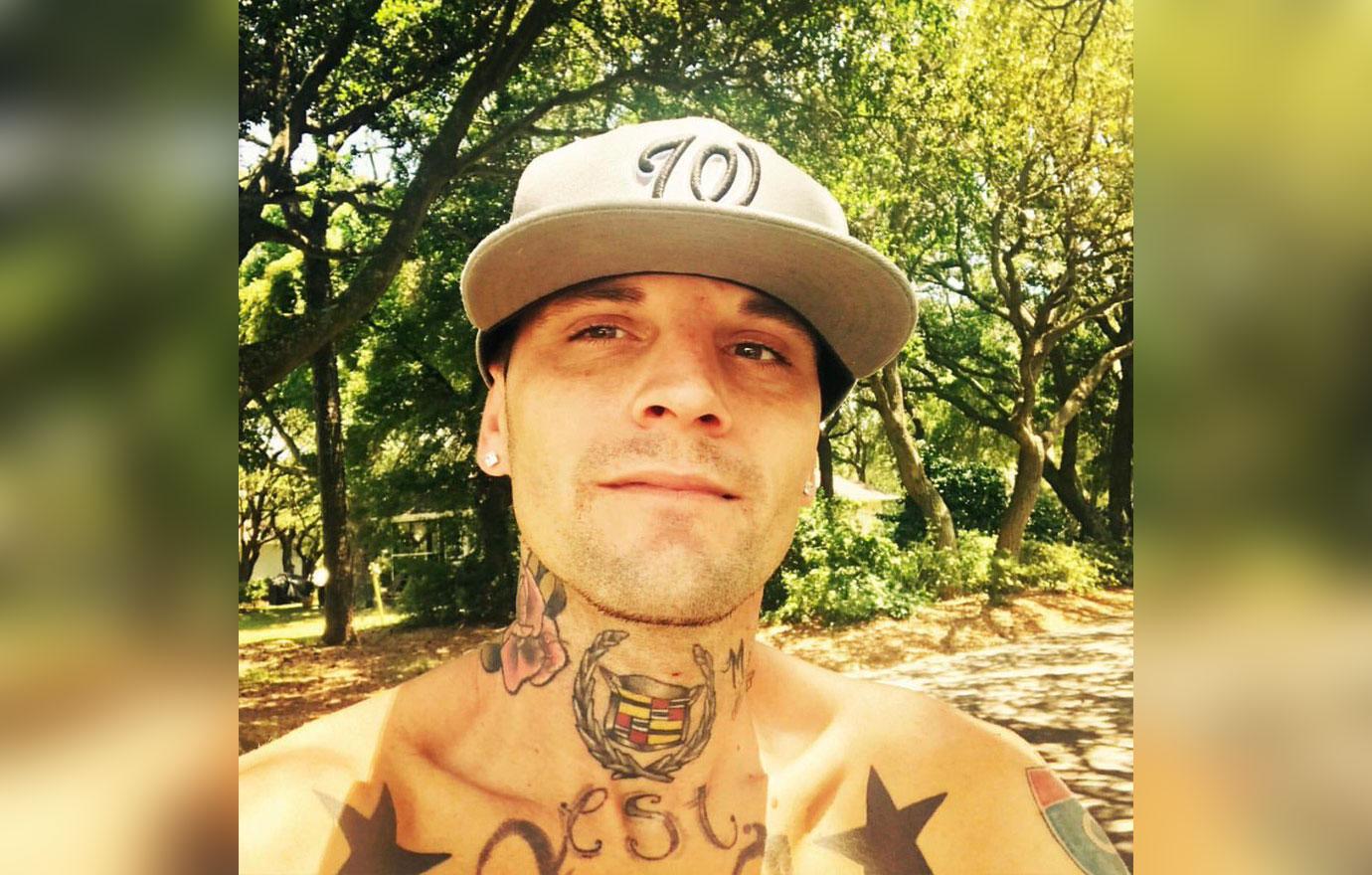 They tied the knot in December 2012 but the marriage abruptly ended just one month later after the two had a domestic dispute which led to a divorce.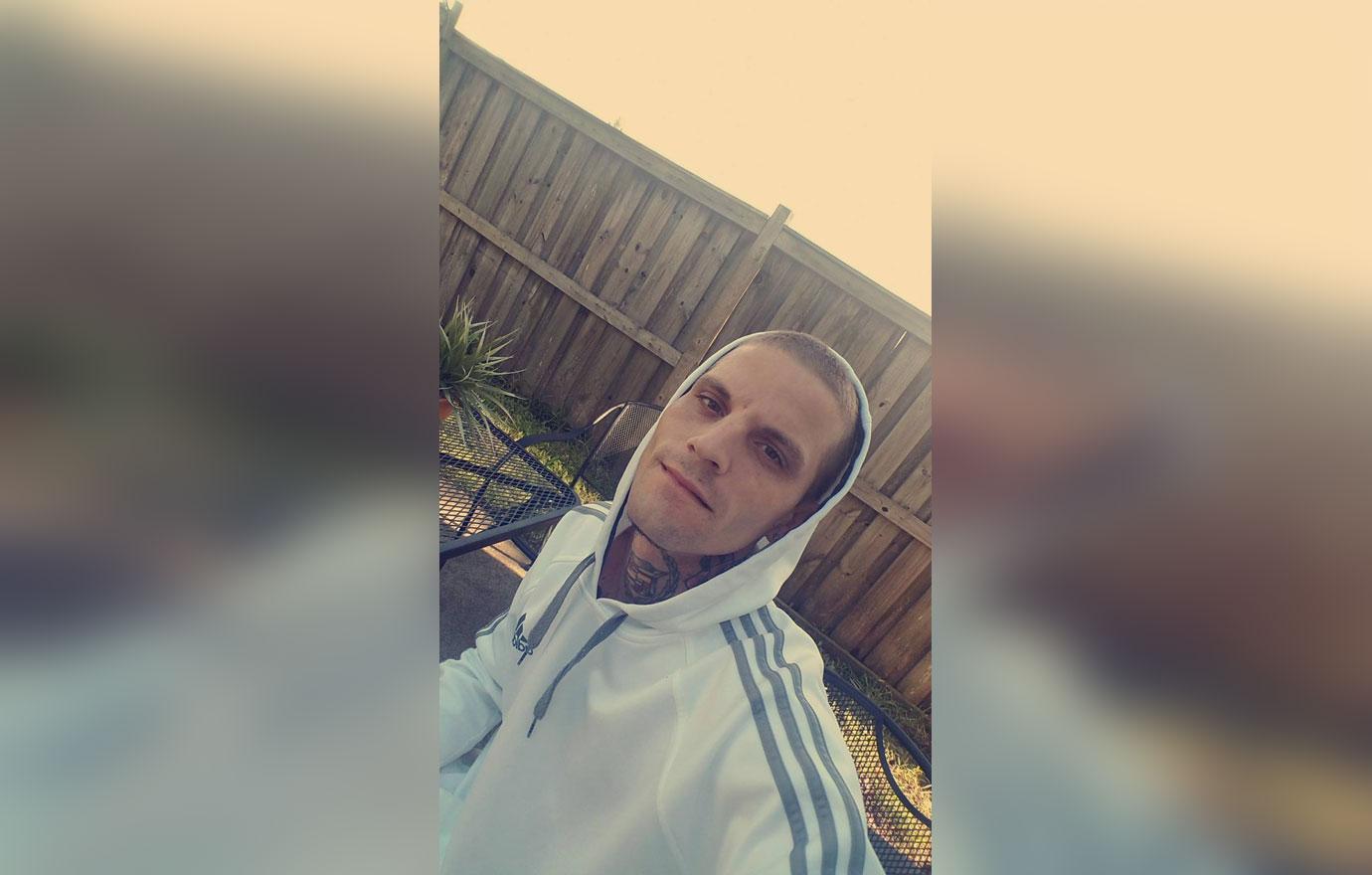 Days later, Evans claimed she had a miscarriage and said she did not want to anything to do with Rogers again.
Article continues below advertisement
To numb the pain, Evans got back together with ex Gary Head for a short time until she found out he was cheating on her with an ex-girlfriend. Amid the heartbreak, Evans checked herself back into rehab in February 2013, where the two ended things for the final time.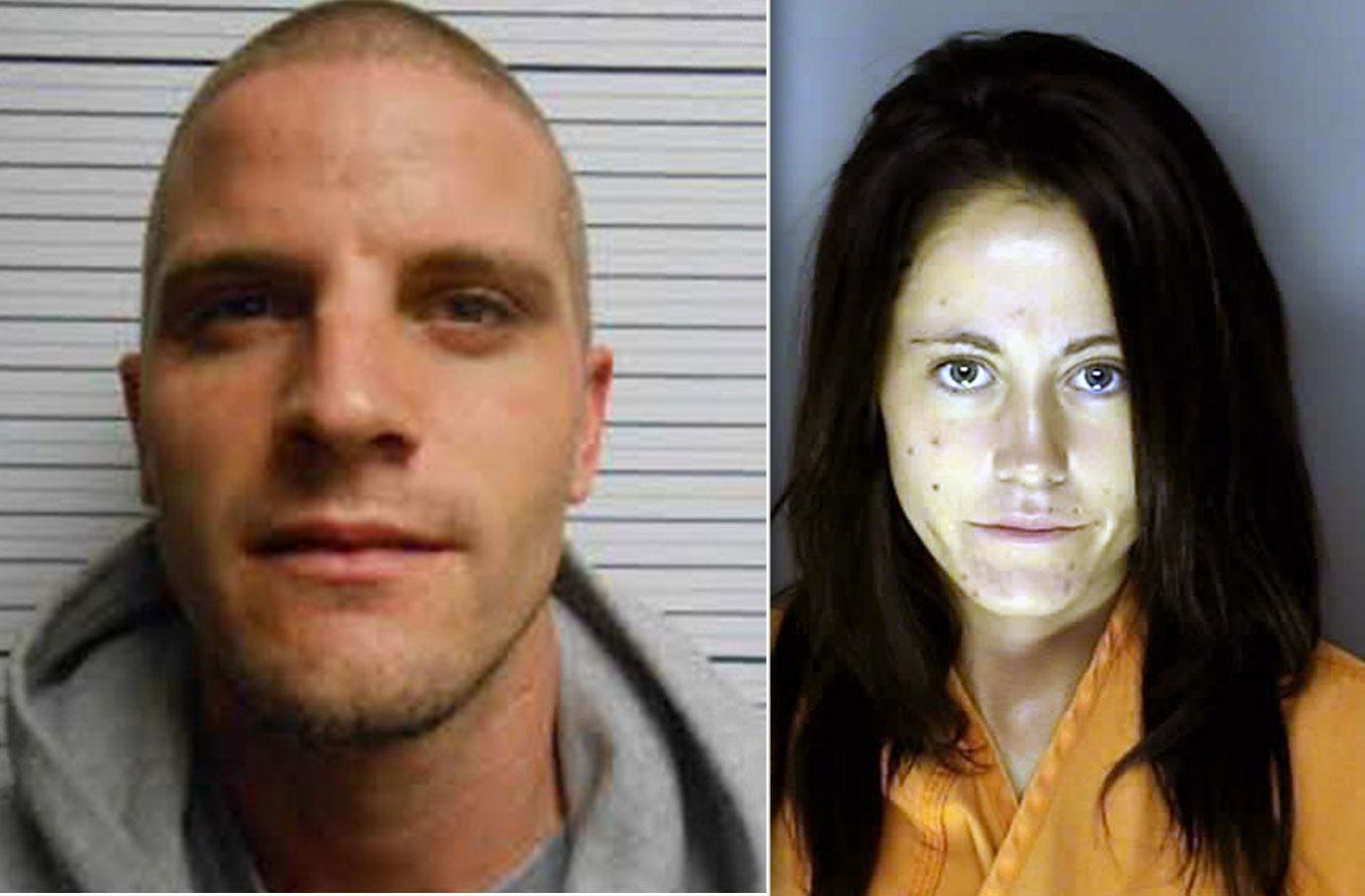 Lo and behold, upon leaving rehab, Evans ran back into the arms of estranged hubby Courtland Rogers, whom she was still legally married to. But that only last two months until they had yet another physical fight which ultimately led to their April 2013 arrest for assault and possession. Police arrived to her North Carolina house on a domestic violence call in which Evans was found with 12 bindles of heroin in her possession.
Article continues below advertisement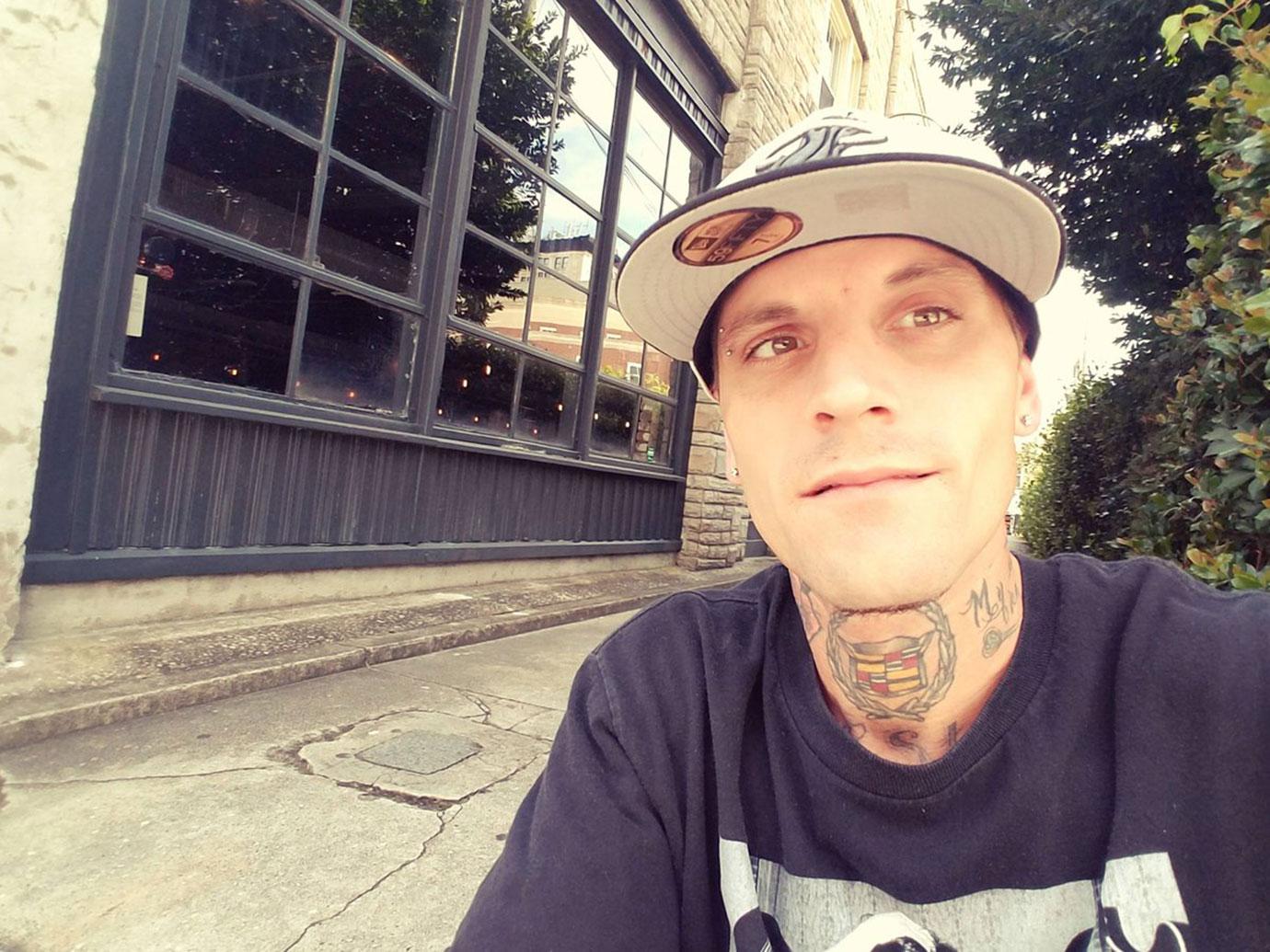 A source claimed to RadarOnline.com at the time Rogers set Evans up insisting that all the drugs belonged to him and "with them living together anything found in the common areas of the house leaves all residents accountable."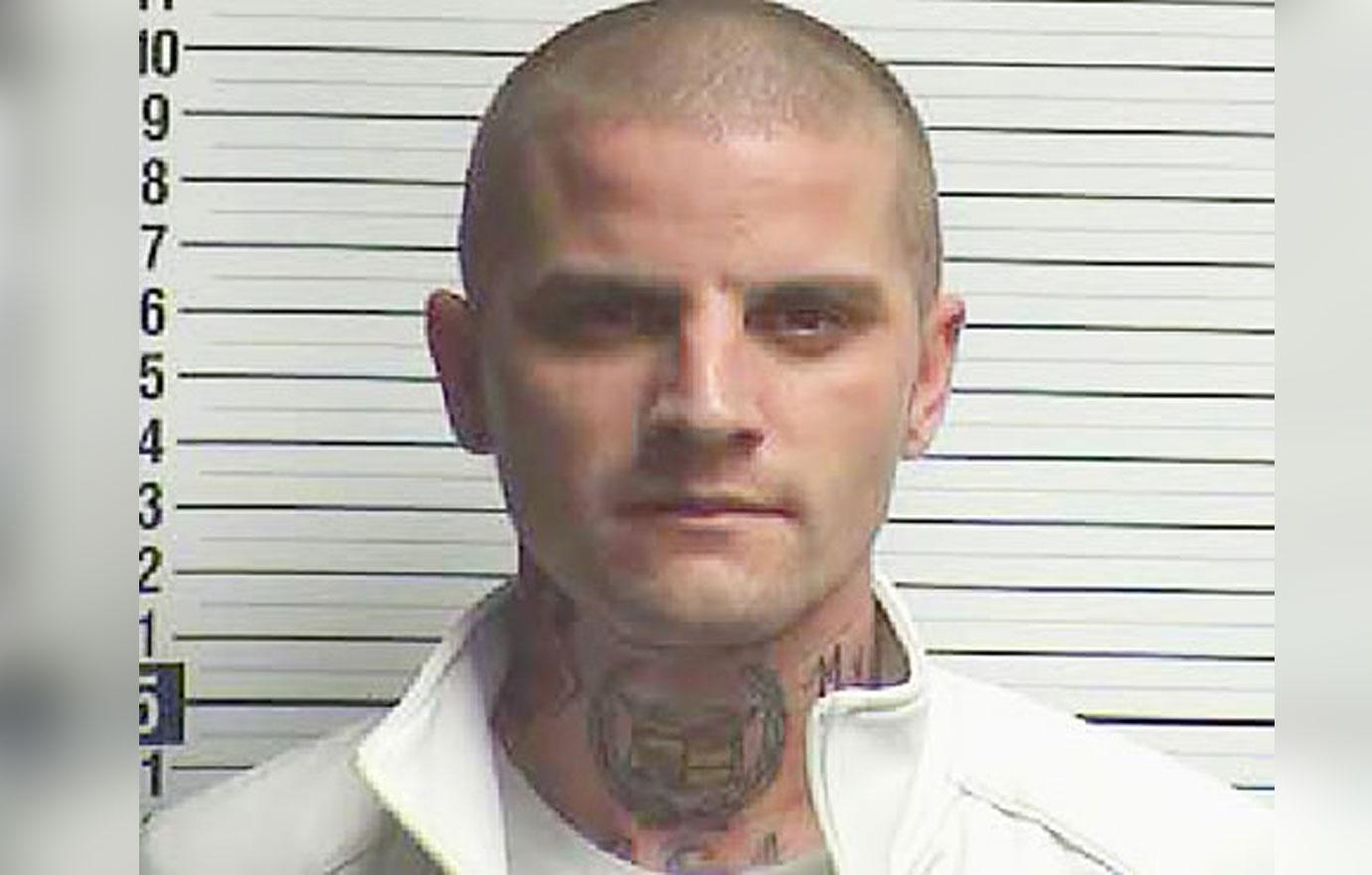 Courtland remained in jail for violating probation from a previous case, and Jenelle moved in with her mom and Jace.
Article continues below advertisement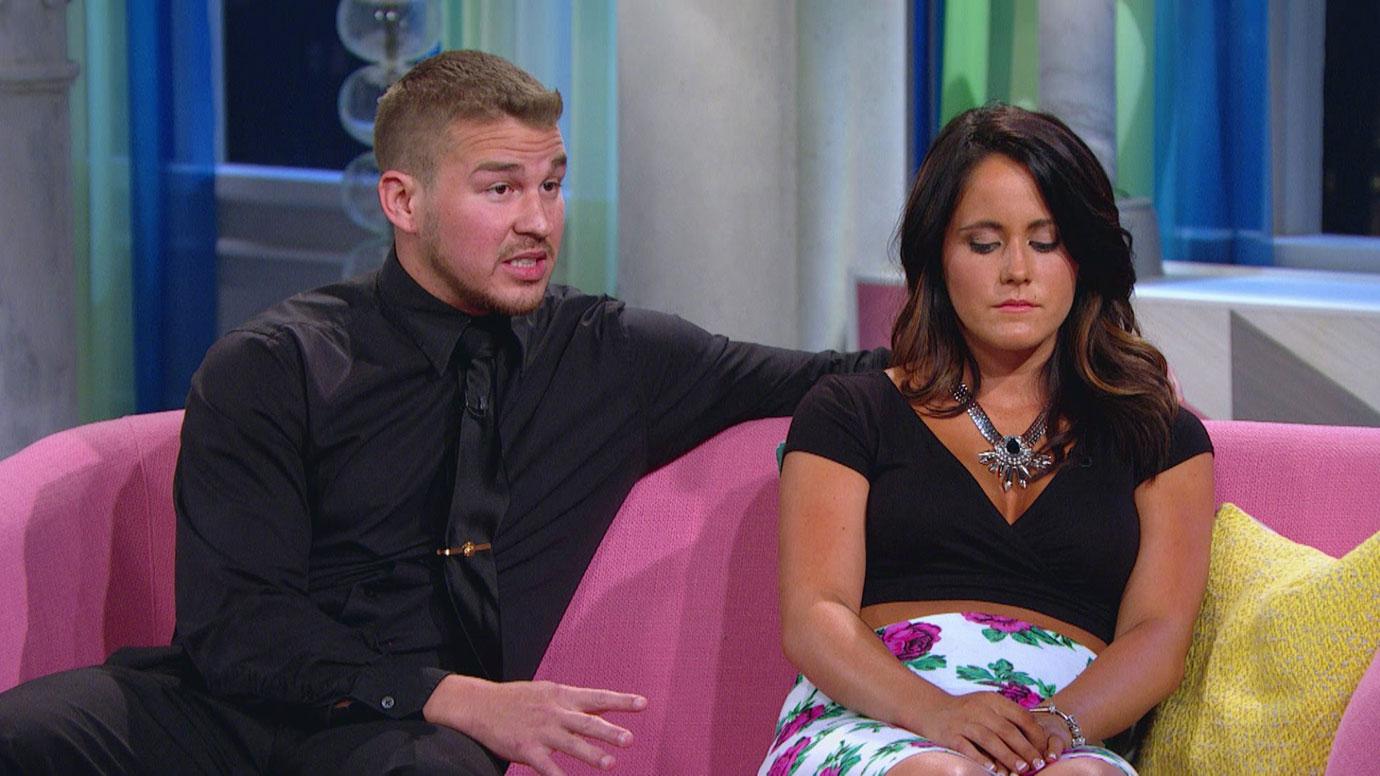 She only took a few months off dating until Tinder happened and she met part-time model Nathan Griffith, whom she would later become pregnant with after just a few short months of dating. They welcomed their son Kaiser in June 2014.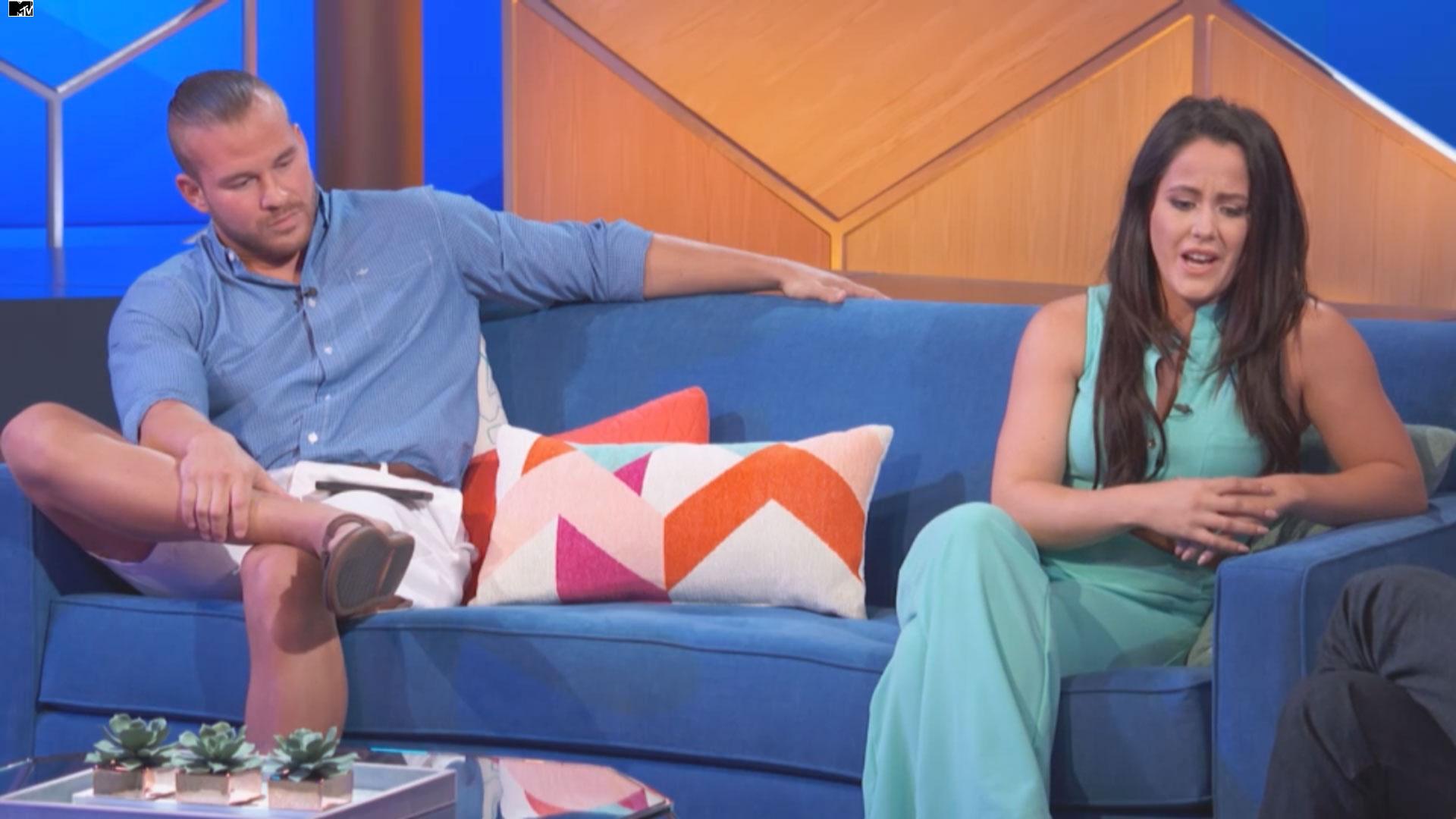 Griffith and Evans got engaged that following January, but the relationship came to a screeching halt when they came to the conclusion that all they did was fight.
Article continues below advertisement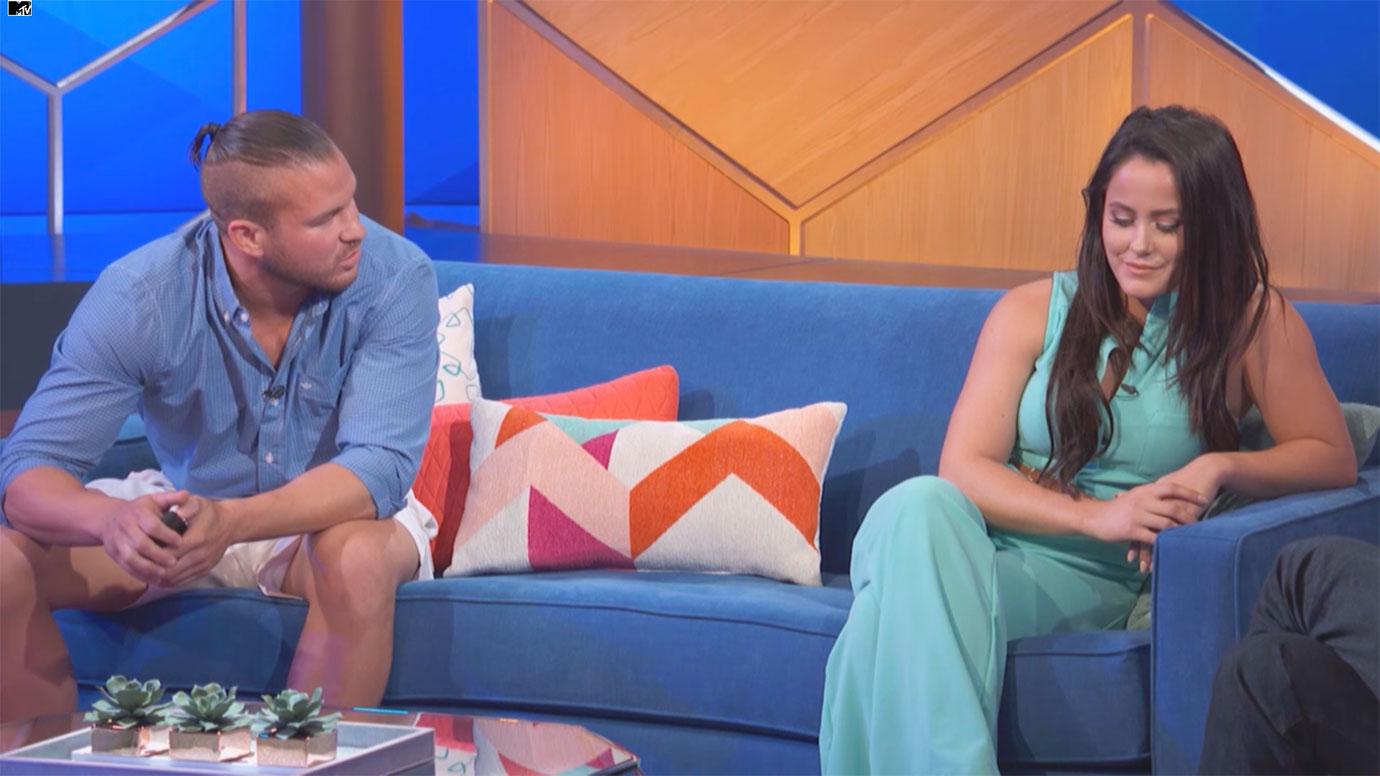 Even though they're no longer a couple, the two are still entangled in a constant battle over the custody of their three-year-old tot. As it stands right now the drunken dad only gets supervised visits with Kai every other weekend due to his long legal record filled with arrests and violence , with one of his most recent arrests being just last year. Griffith was arrested for an open container of alcohol and for giving a false name when pulled over by cops while driving. The reality star already had a warrant out for his arrest in Myrtle Beach at the time of the bust based on an incident where ex-girlfriend Jessica Henry accused him of domestic violence.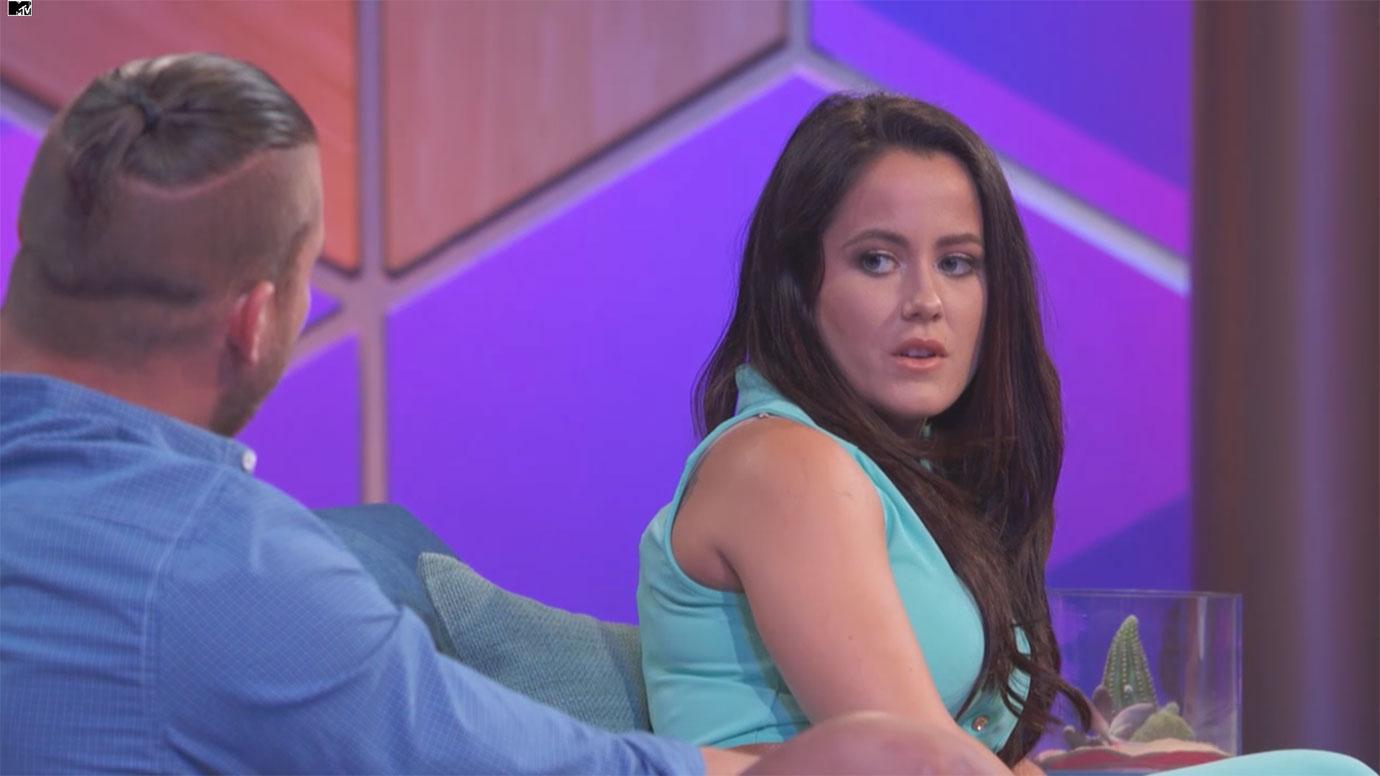 But, as RadarOnline.com previously reported exclusively, the nasty custody battle recently got even more messy when Griffith's mother (Kaiser's grandmother), Doris Davidson, filed an emergency motion request for full custody of the three-year-old on September 1, 2017 and she listed multiple examples of alleged abuse she said the little boy suffered at the hands of Evans' current fiancé, David Eason.
Article continues below advertisement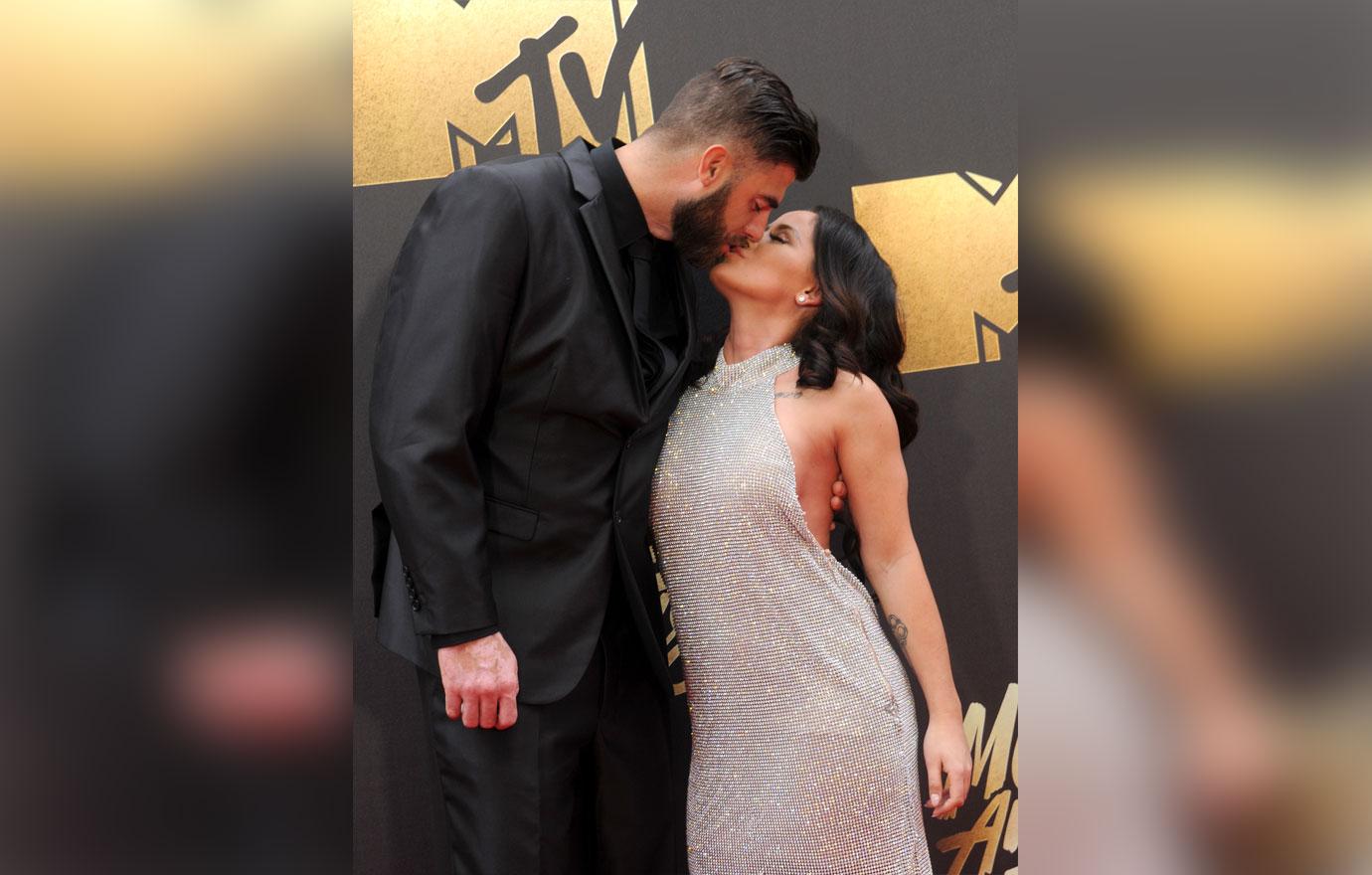 Tinder is a tempting tool. Within a month, Evans was back on the dating app and met Eason, a pipe-welder and dad-of-two. After only months of dating Evans announced she was pregnant with Eason's child and the two later welcomed daughter Ensley Jolie in January 2017.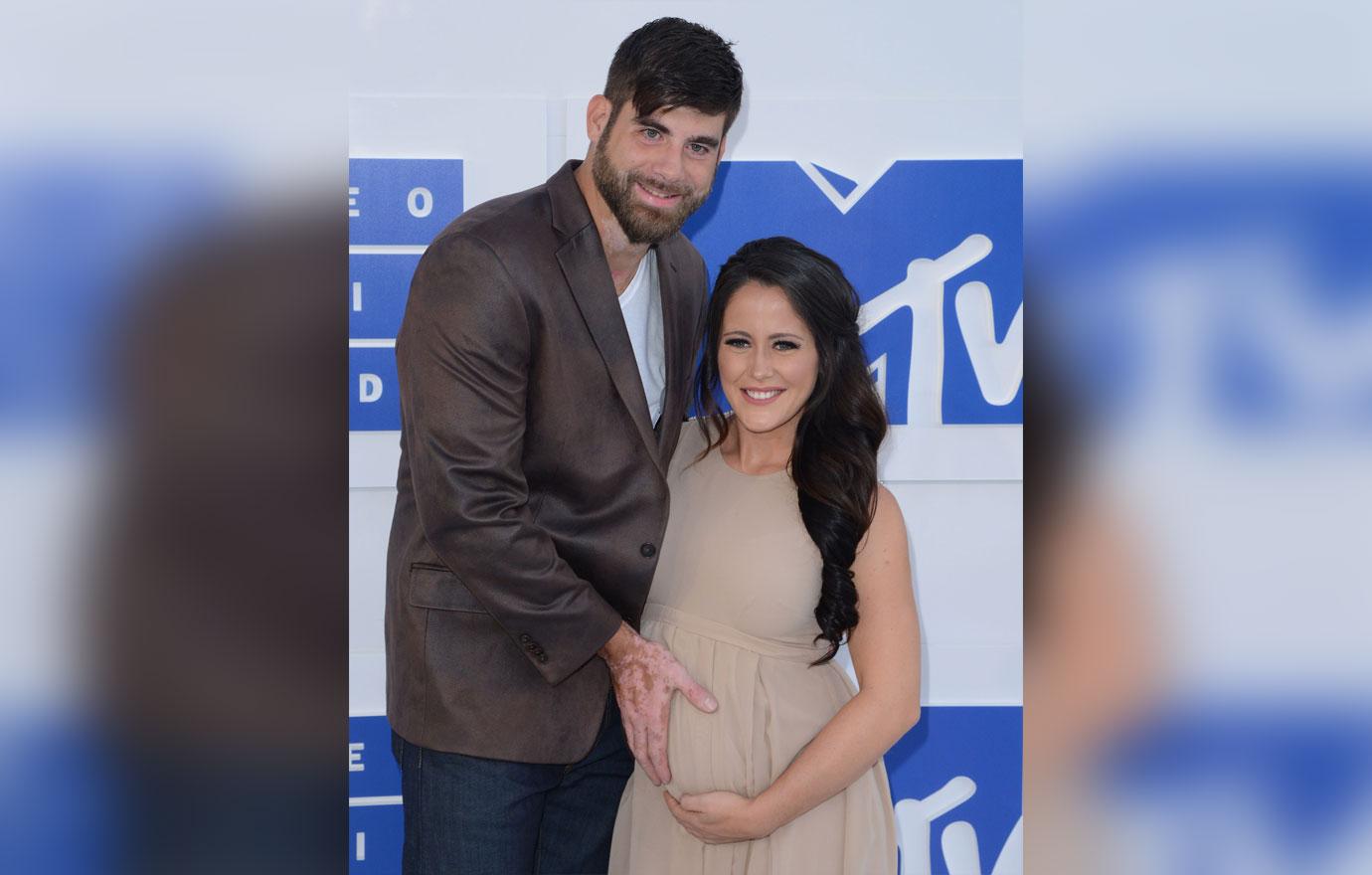 But while the two appear to be at least semi-happy, they've still had their fair share of blowout fights and drama, as featured on Teen Mom 2. Most recently the mother-of-three called off her wedding on Friday just one day before the ceremony. A source at the scene told RadarOnline.com exclusively she was livid that her baby daddy worked on their home all day instead of pampering her on the first day of their wedding weekend.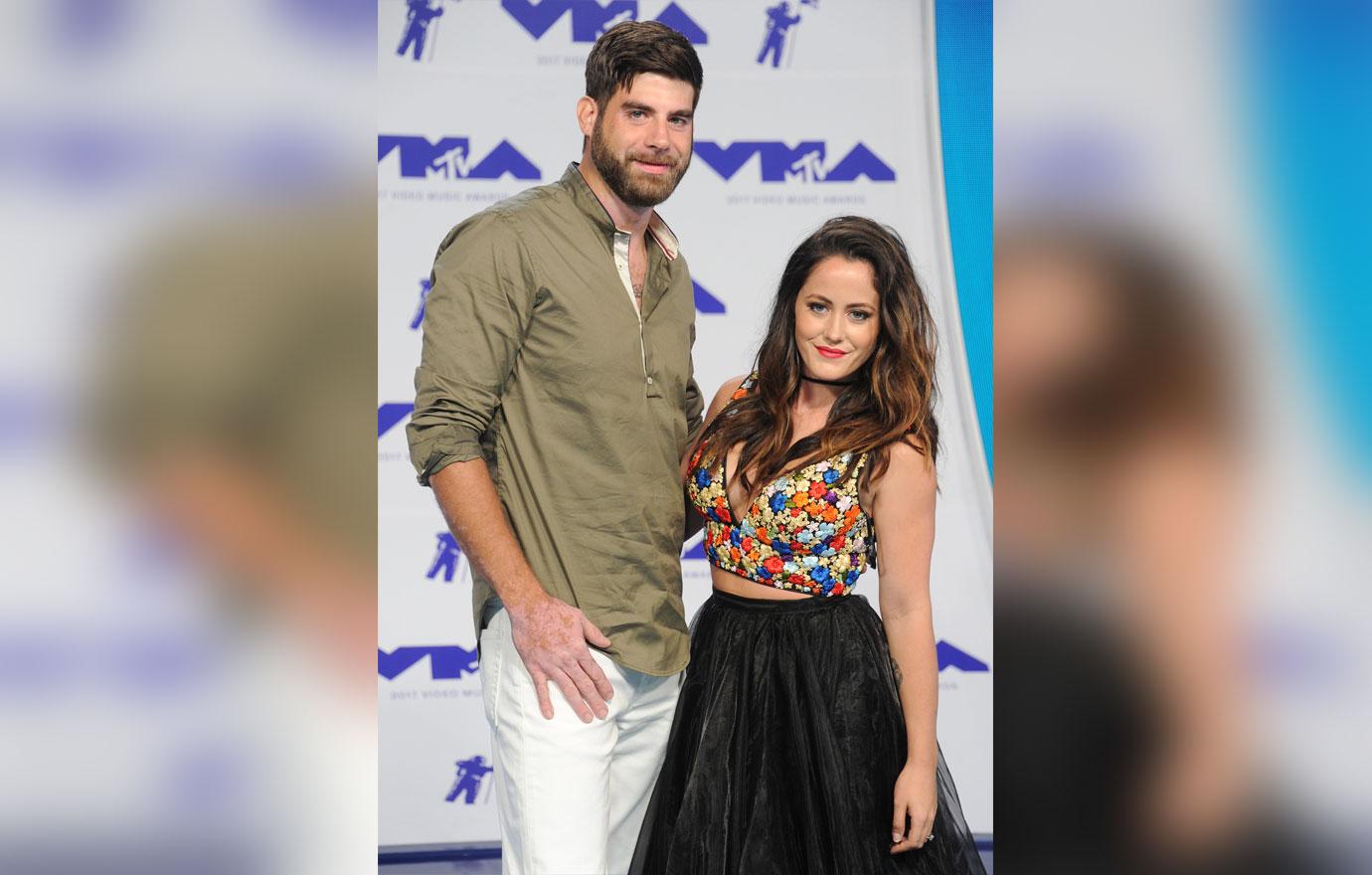 "You're not giving a f**k what I feel," she screamed at Eason. "No, I'm done, you can have the ring!"
We pay for juicy info! Do you have a story for RadarOnline.com? Email us at tips@radaronline.com, or call us at (866) ON-RADAR (667-2327) any time, day or night.