Jenelle Evans' Ex Wanted For Kidnapping, Theft & Burglary – Are Her Sons In Danger?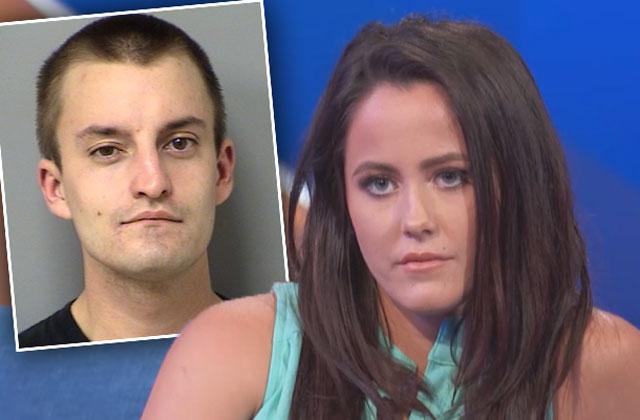 Article continues below advertisement
The Teen Mom 2 star's ex-boyfriend, who she dated in 2011, allegedly stole a $30,000 Toyota Corrola from victim Brittany Maggard.
Miller took the victim's "keys and vehicle, with a child inside."
Officials told WNCN.com that Miller was a passenger in the vehicle and drove away when the driver went inside a store. He left the 3-year-old in the middle of the road after driving a short distance. The toddler was found unharmed and returned to Maggard.
But that wasn't Miller's only crime of the week, as Radar can exclusively reveal he is also the suspect of a "possible breaking and entering" at Maggard's single family home in North Carolina that was reported on Friday, August 5.
The police department confirmed to Radar that Miller is still on the run.
Evans posted an article of the kidnapping to her Facebook without acknowledging her ex.
"Everyone !!!! Help out my friend find this guy!!!!" she wrote. "Stole my friends car with her 3 year old inside and then dropped her daughter off in the middle of the road!!!! He's wanted in Florida for charges as well. He was last seen in the Brunswick County area."
Miller made an appearance on Teen Mom 2 before Evans broke up with him for sleeping at another woman's home while they were dating.
Starcasm was the first to report on the kidnapping and theft.
Story developing.