Young Jenelle's Hell! Parents' Divorce Papers Reveal Dark Family Past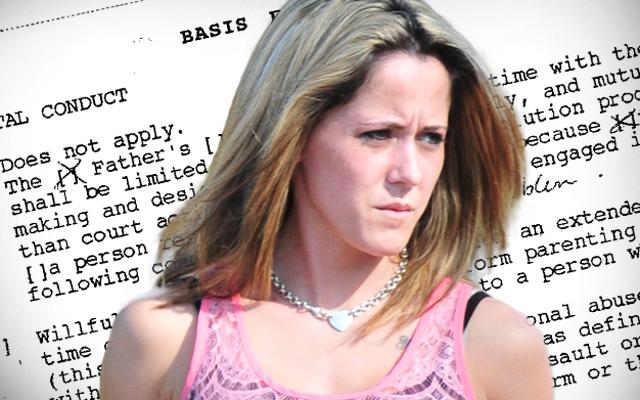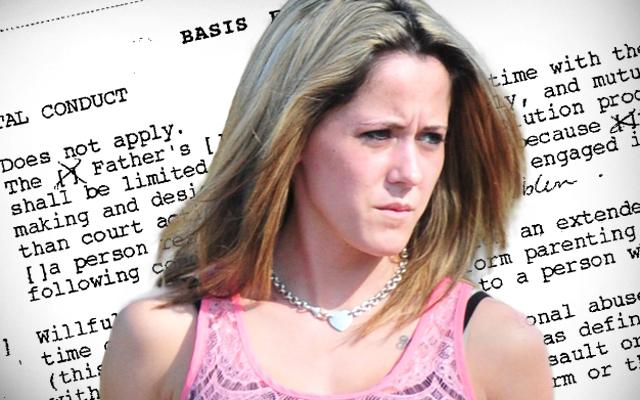 Jenelle Evans's life has been filled with a teenage pregnancy, overcoming a drug addiction, multiple failed relationships and never-ending run-ins with the police. Well RadarOnline.com has exclusively obtained Evans's parents Robert and Barbara's divorce papers, and they shed light into the 24-year-old Teen Mom 2 star's rough childhood.
Article continues below advertisement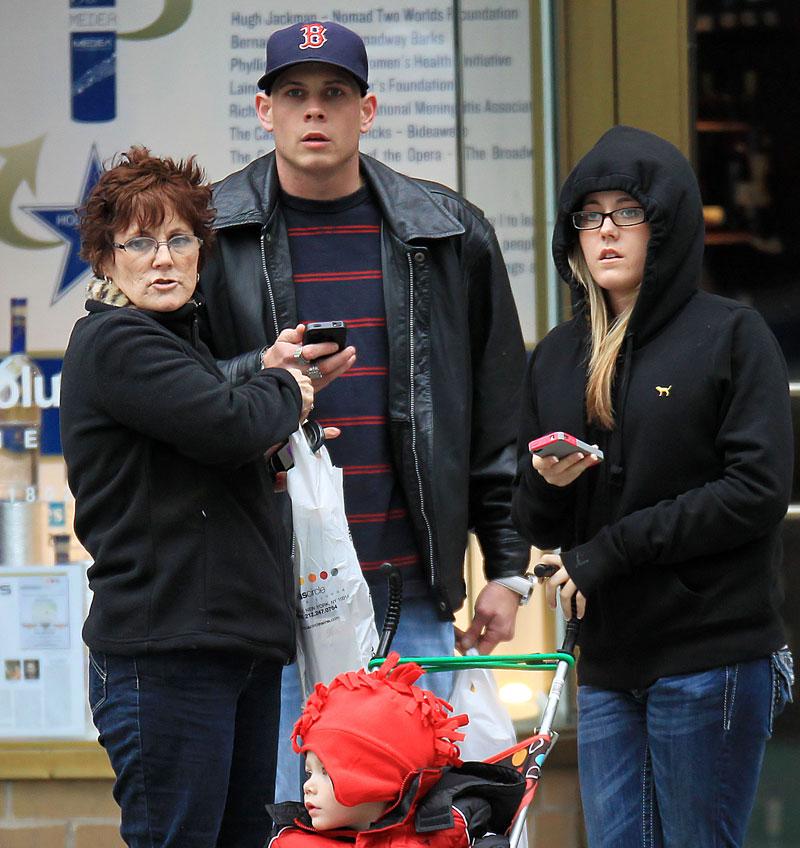 Evans's father Robert and mother Barbara separated on April 5, 1996 when she was just four years old. After 12 years of marriage, Robert filed for divorce on May 14 claiming that he was the "innocent and injured spouse and that Barbara has offered such indignities… as to render his condition intolerable and life burdensome."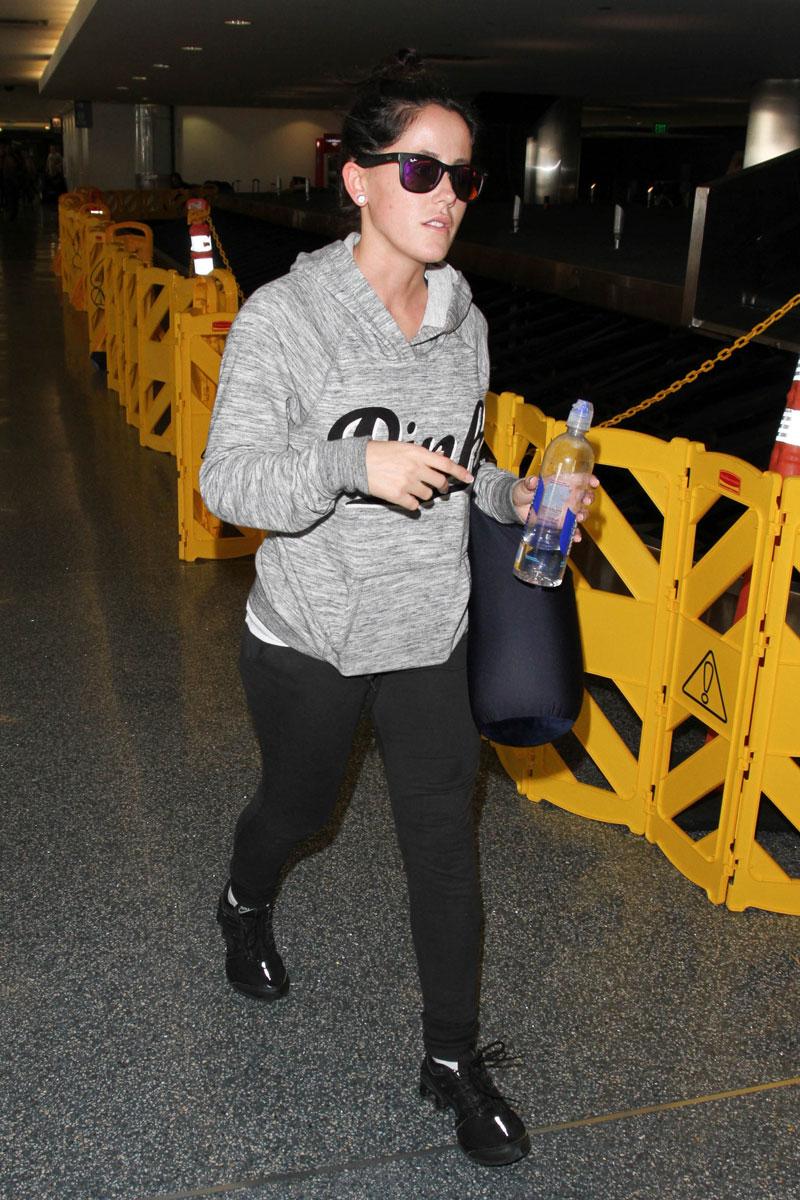 Robert also filed a complaint asking for custody of Jenelle, 4, her brother Colin, 6, and sister Ashleigh, 7. At the time of his filing, Robert claimed to live with his sister, brother-in-law and niece. The documents report that he moved out of the home he owned with Barbara after April 7, 1996.
Article continues below advertisement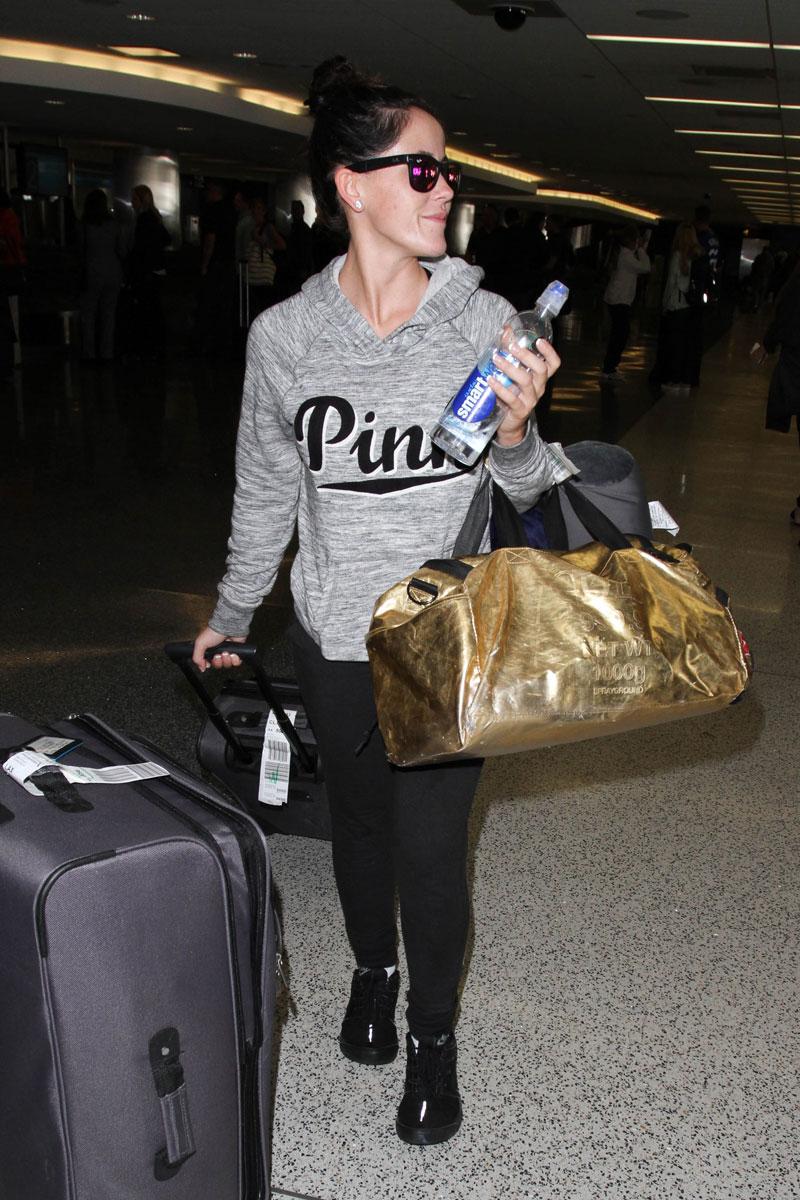 On June 4, 1996, Barbara filed her on response to the custody suit and claimed that their children lived with her after Robert "walked out on her and children." She then asked the court to grant her full physical and legal custody.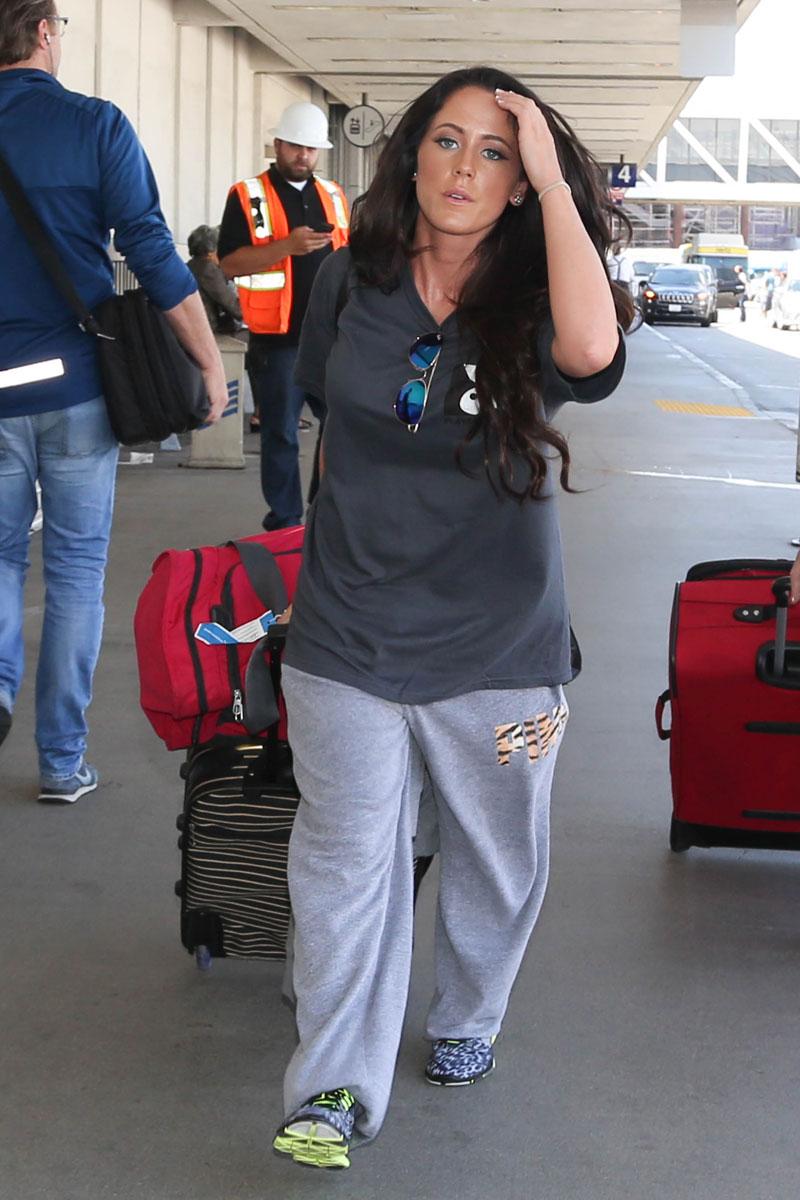 In Barbara's divorce response, she pointed out that Robert filed their marriage date wrong on his papers (they were married on Oct. 6, not 5, in 1984 according to her). She also said that she was a housewife, and was seeking alimony.
Article continues below advertisement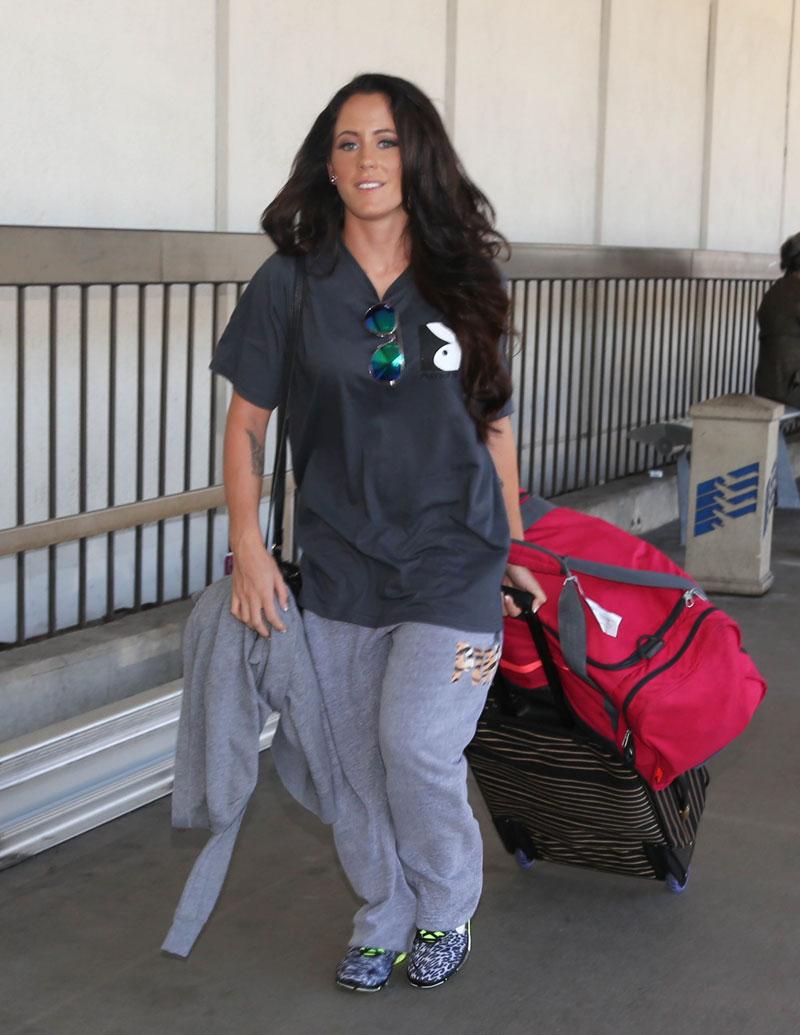 Then on July 1, 1997, Babs proposed a parenting plan which called for Robert's "residential time with the children shall be limited or restrained completely" because she alleged that her ex "has a drinking problem." She also proposed shared joint legal responsibilities, that the kids live with her, and Robert get visitation with supervision.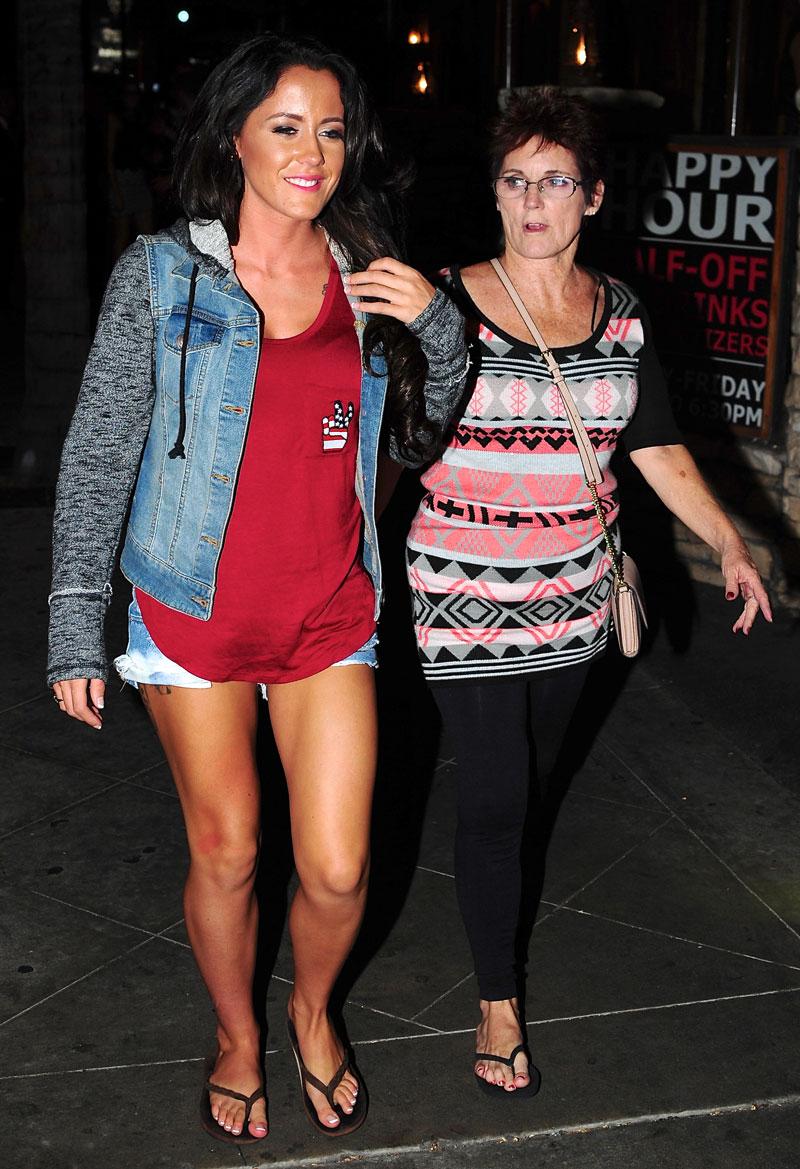 Barbara lists her reasons for restricting Robert's parental rights based on the factors of "neglect or substantial nonperformance of parenting functions," "a long-term impairment from resulting from drug, alcohol, or other substance abuse that interferes with the performance of parenting functions," "the absence or substantial impairment of emotional ties between the parent and child," and "the abusive use of conflict by the parent which creates the danger of serious damage to the child's psychological development."
Article continues below advertisement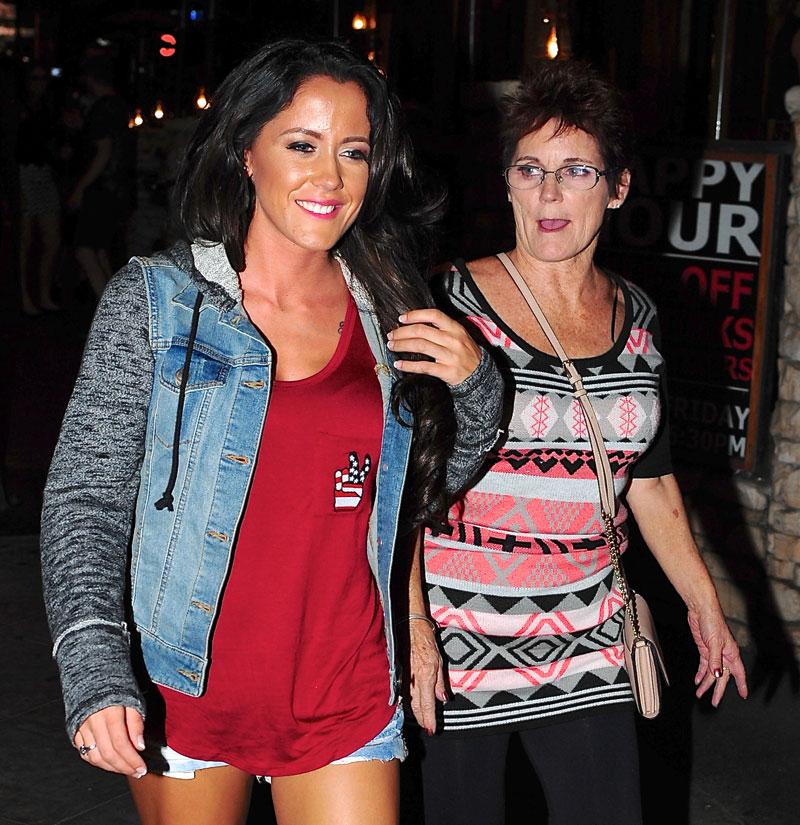 Lastly, Barbara requested that their kids get counseling, Robert "enroll and successfully complete a program to address issues of anger management and domestic violence," Robert "refrain from using illegal drugs or alcohol during the time the child(ren) is in his care and for 24 hours previous to spending time with" them, and finally that there should be an "alcohol assessment."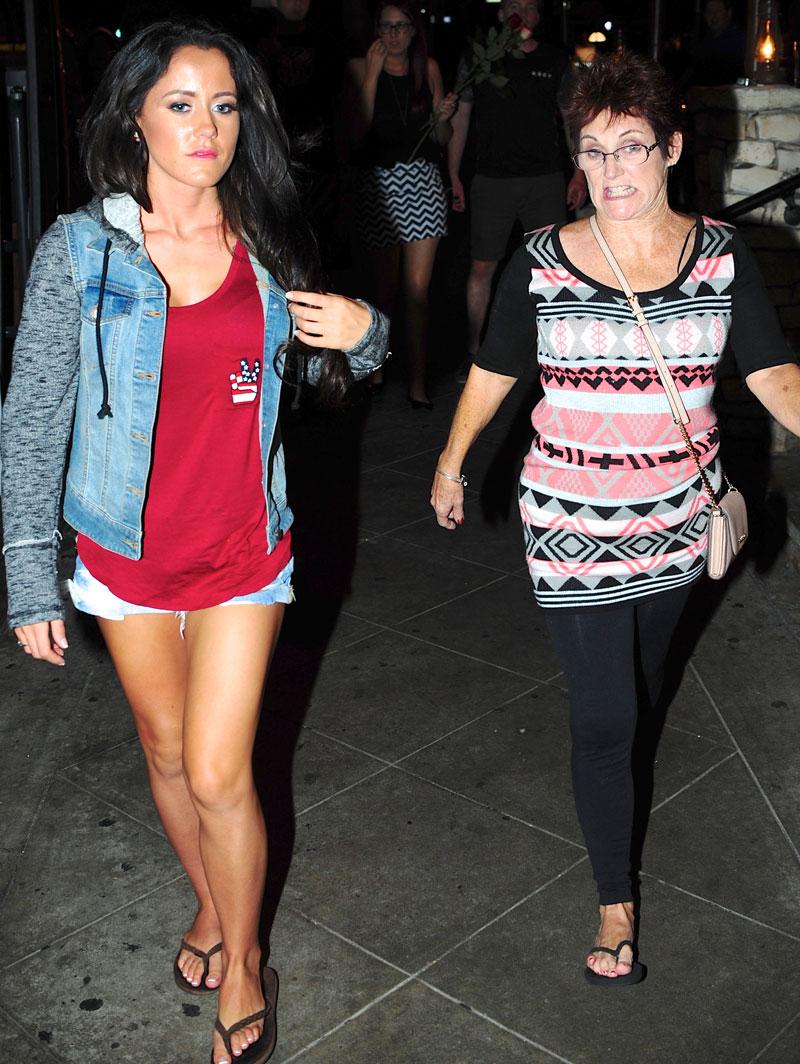 It looks as though Robert filed his own parenting plan on the same day, but never put his name on the documents. In this plan, he accused Barbara of long-term emotional or physical impairment which interfered with her parenting, of "abusive use of conflict... which creates serious damage to child's psychological development," and of not letting him see his kids for a long period of time. He suggested that he kids live with Barbara, but wanted holidays with the kids to alternate each year.
Article continues below advertisement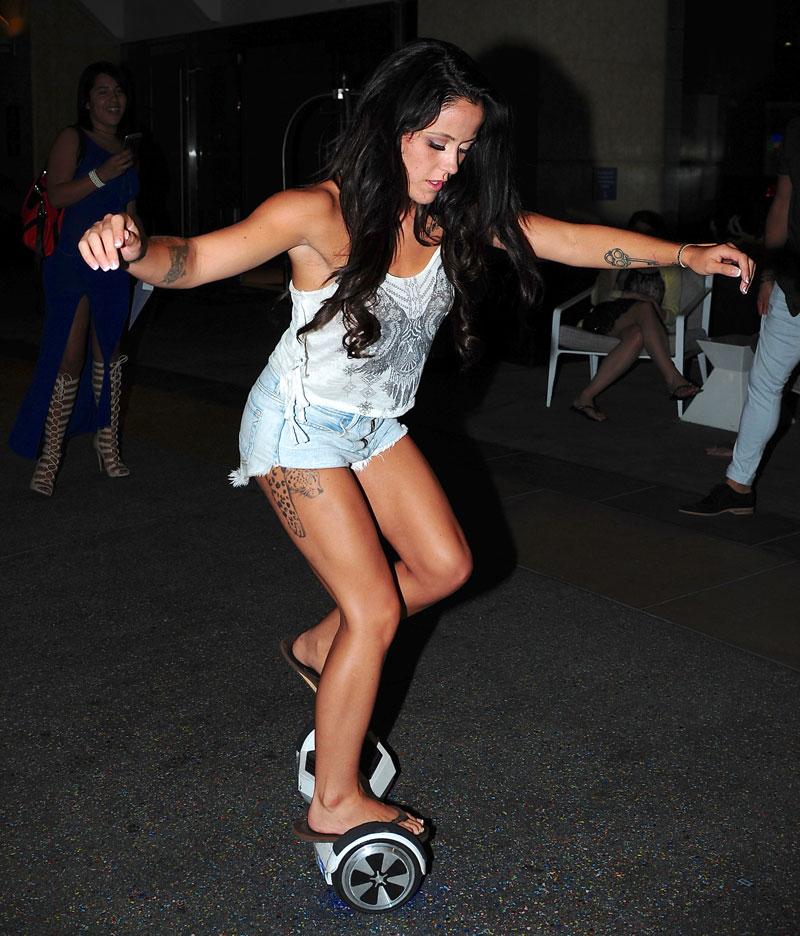 On Sept. 11, 1997 Robert filed a motion that said he no written custody order with Barbara, and that Barbara wouldn't let him see the kids. He asked the court to make her let him speak with and see Jenelle and her siblings. On Sept. 25, 1997, Barbara replied to the motion saying that she never refused to let Robert see the kids. She then alleged that Robert "schedules visitations with the minor children, and then fails to appear for said visitations causing the parties oldest child, Ashleigh Evans to suffer severe emotional trauma resulting in her pulling her hair from her head."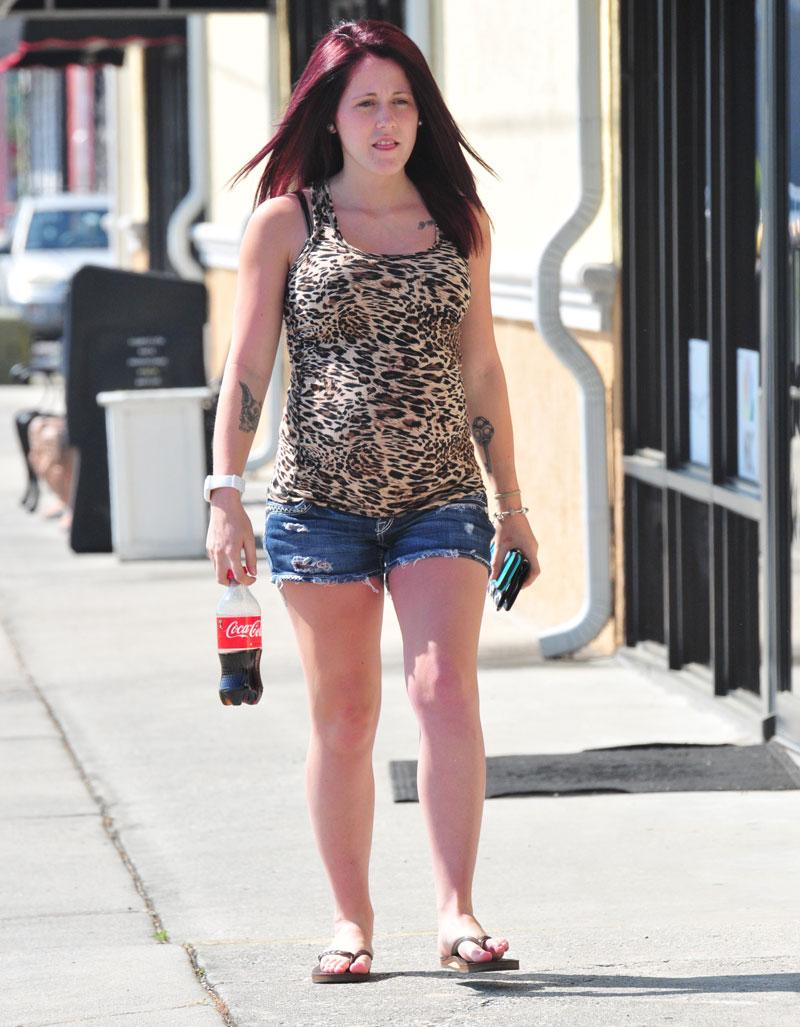 Barbara and Robert signed a divorce agreement on March 18, 1998 which said that Barbara would assume all outstanding marital debt, Robert would sign over their home and everything in it to Barbara, and that he would pay her $200 a month in alimony until March 1, 1999. The divorce agreement was "filed for record" on June 9, 1998.
Article continues below advertisement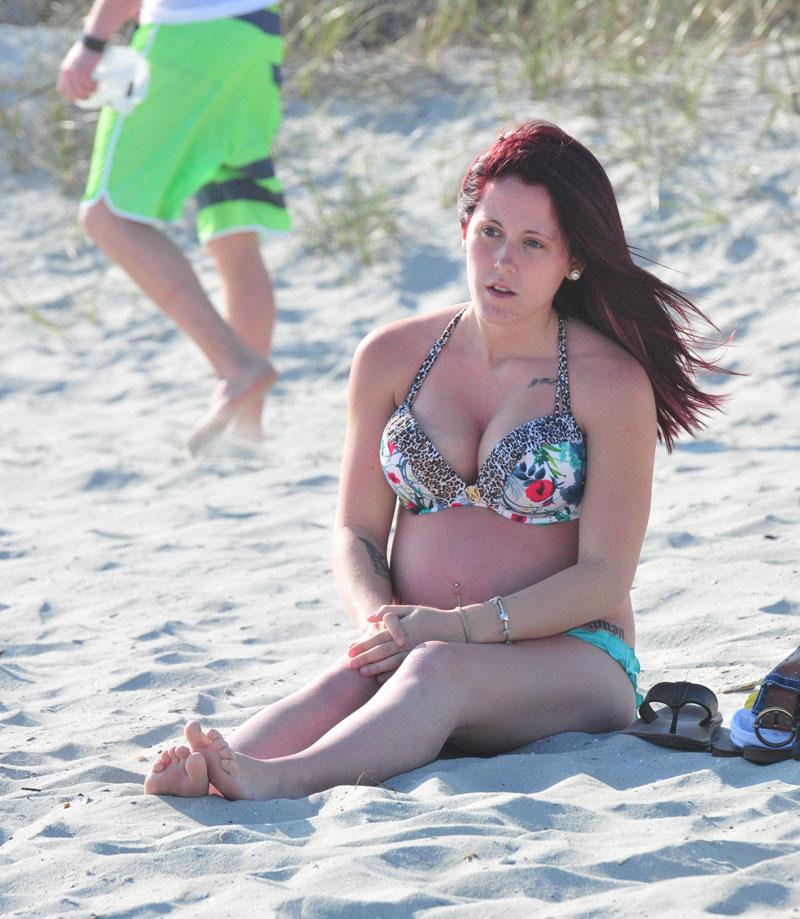 On March 11, 1999 Barbara filed a complaint that Robert never signed over the deed, but the complaint was later denied.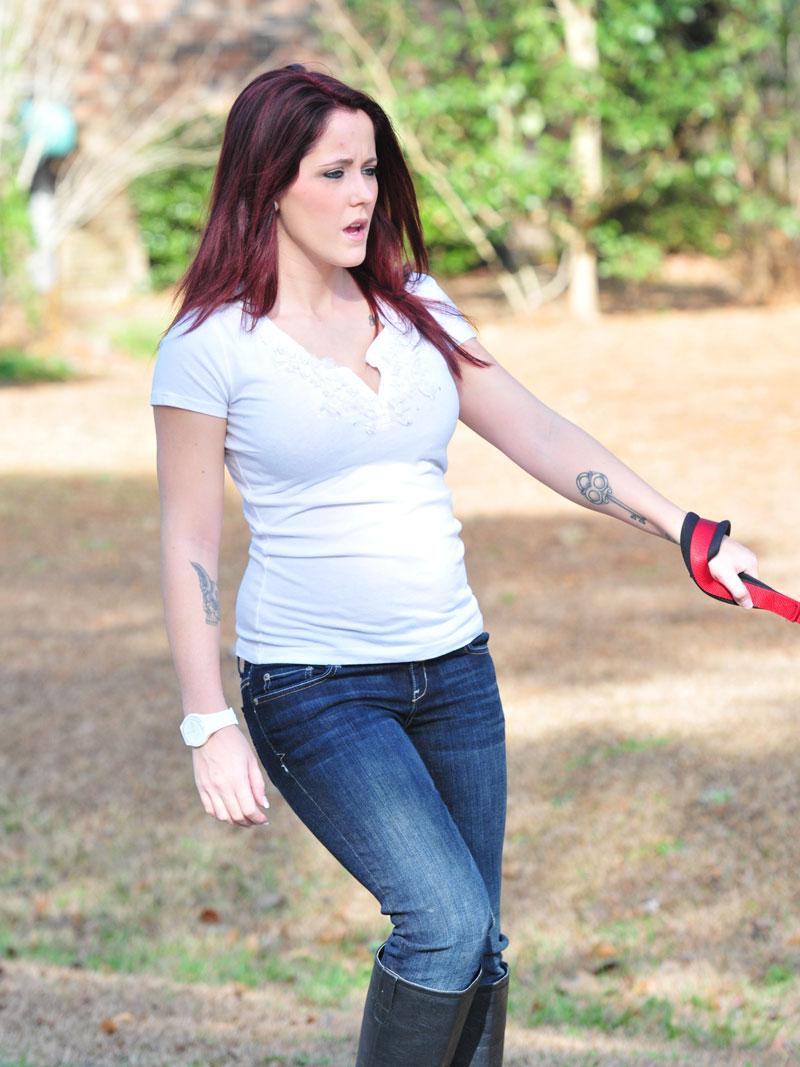 Article continues below advertisement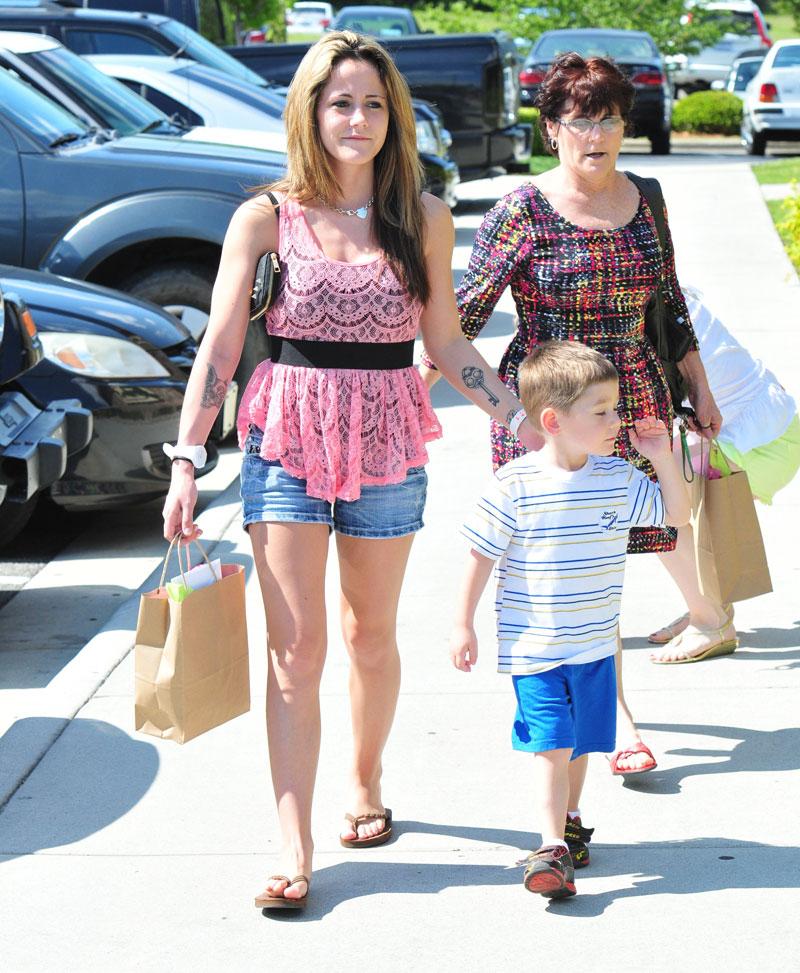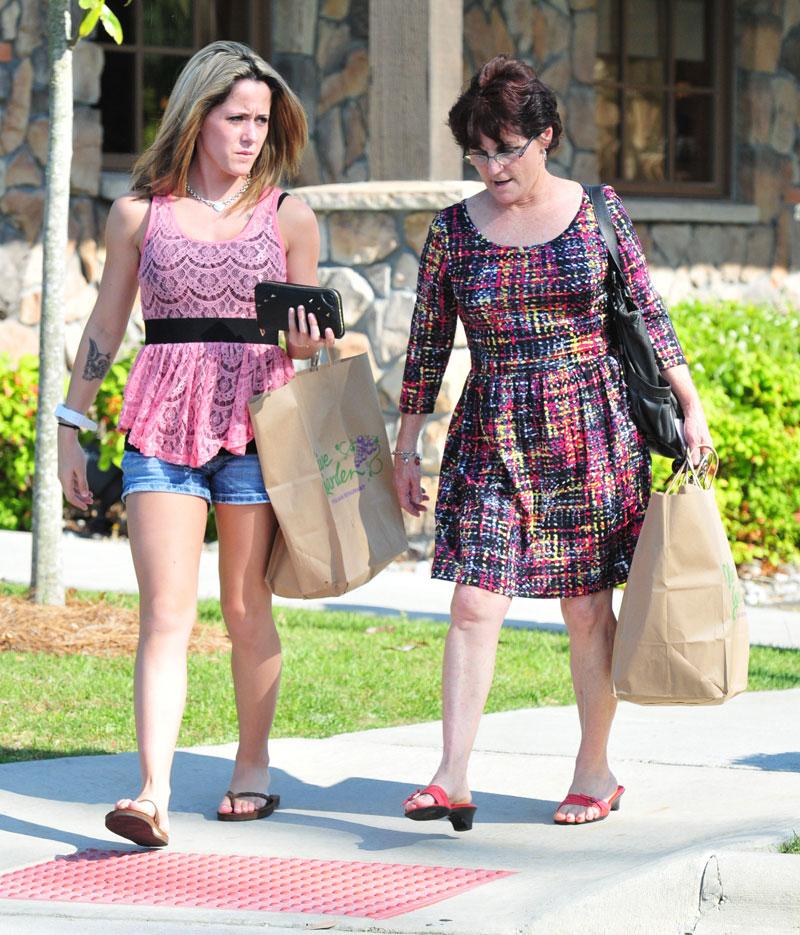 Barbara then told RadarOnline.com that she was forced to live in a Marriot Residence Inn in Scranton, PA with her children after her home burned down. She said that her ex did nothing to help the family get back on their feet, not even offering food or clothes to their homeless children. So after that, Barbara kicked him out of their lives for good.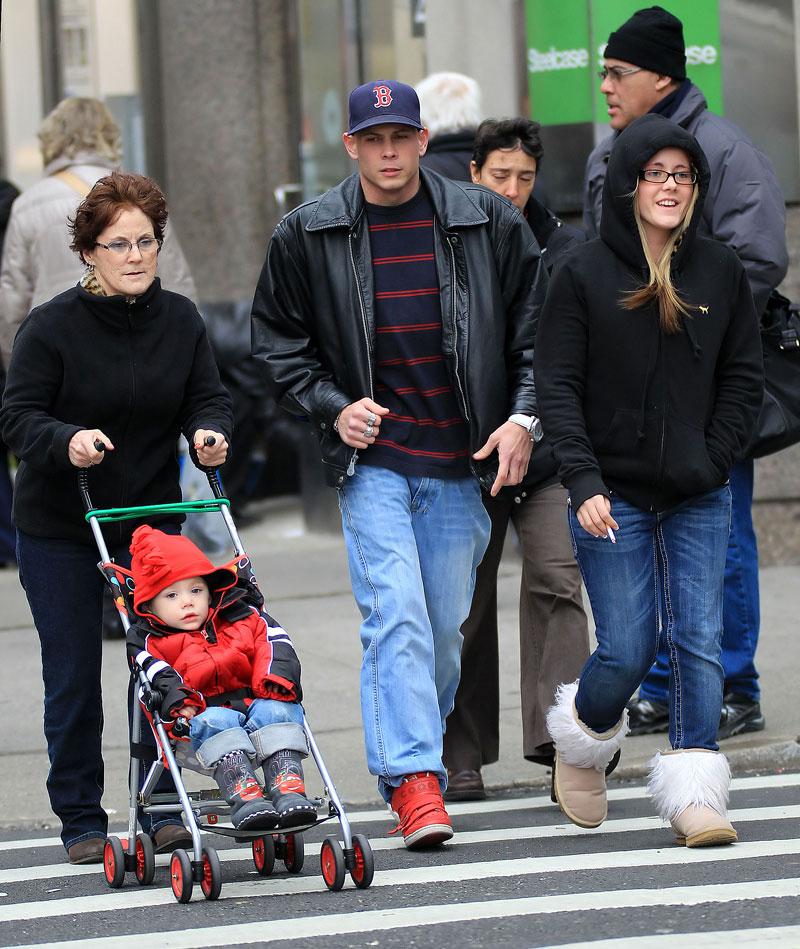 Meanwhile, Jenelle has been battling a mystery illness, which has landed her in the hospital multiple times. "They think it's her pituitary gland in her brain causing all of this," a source told RadarOnline.com. "That might mean a tumor, but Jenelle's not sure."