Jenelle Evans Bashes Her Mom In Bombshell Blog: 'She Won't Let Me Have My Son Back!'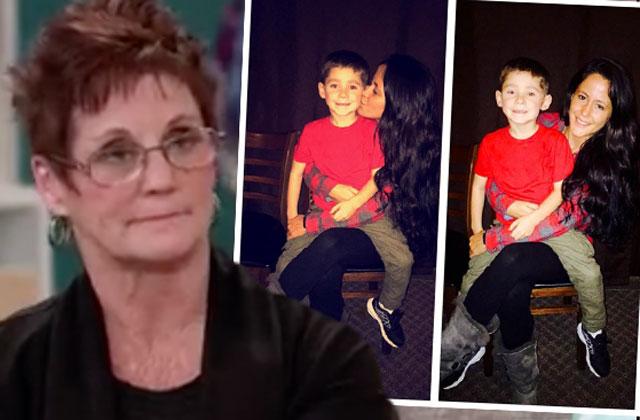 Jenelle Evans' tumultuous relationship with her mother, Barbara, is boiling over once again.
After being on the outs with her mom for some time, the Teen Mom 2 star revealed in a new blog, titled Overcoming Life's Obstacles , that she's ready to fight for custody of first-born son Jace, 6, once again — even relocating to her hometown to do so.
"Moving back to North Carolina was also such a big deal to me because, of course, as everyone knows, I do not have custody of my first son, Jace," she wrote in the tell-all blog entry. "I was going to wait for it and see how my mom felt about me moving back, hoping and praying I can have my son as well. It seems like things aren't changing as of now."
Article continues below advertisement
But the reality star, 24, admitted that convincing her mom won't be an easy task.
"I realized I'm going to fight a tough battle between my own mother and me because she will not let me have my son back. I think maybe she's too attached to him, or maybe she doesn't want to be alone," Evans shared. "I never thought my mother would still put up such a battle with me, knowing I'm sober, knowing my dating life is perfect, and everything has been smooth sailing since I've moved back."
Do you think Jenelle will succeed in winning back son Jace? Let us know in the comments below!