Pregnant Gretchen Rossi Sports Skintight Pink Dress, Puts On Brave Face After Grandma's Death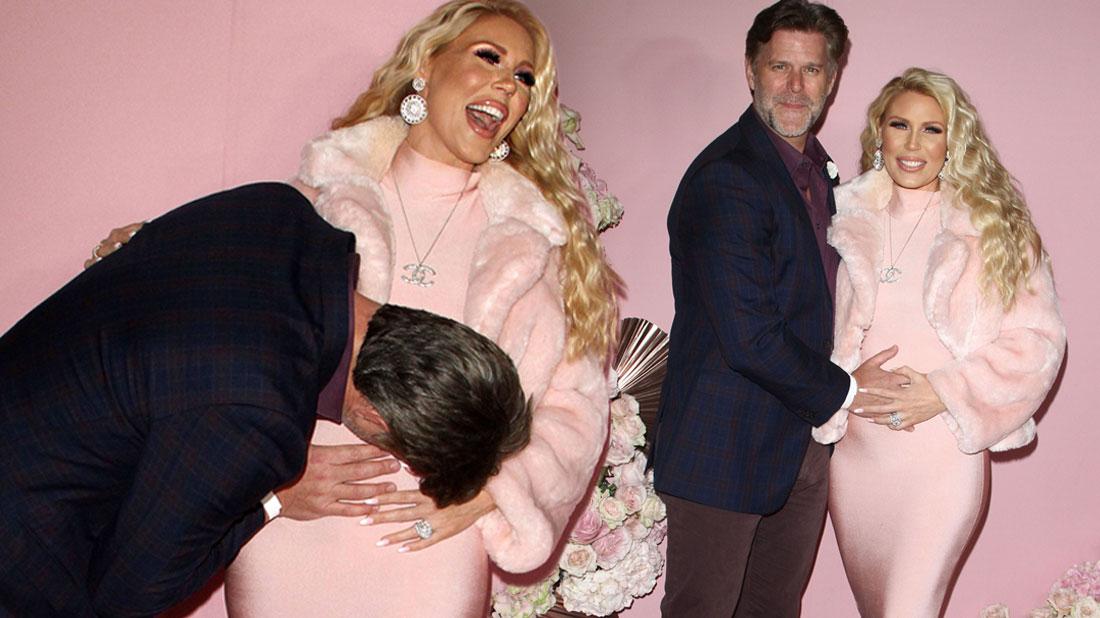 Gretchen Rossi is staying positive as she continues to mourn her grandmother's death. This Thursday, April 4, the pregnant Real Housewives of Orange County star was spotted out and about in Los Angeles, looking gorgeous and happy.
RadarOnline.com has learned the bombshell attended The Patrick Ta Beauty launch wearing a glamorous all-pink outfit next to her dapper baby daddy. The Hollywood look consisted of a skin-tight dress, fur coat and clear heels.
Article continues below advertisement
Radar readers know Rossi, 40, and her partner, Slade Smiley, are currently expecting their first child, a girl, after undergoing IVF treatment.
"Our hearts are so full right now," Rossi expressed in an Instagram post announcing her pregnancy.
"Our precious baby girl! ❤️??Love ultrasound days and getting to see her move all around ?? Always reminds me of what an incredible miracle this whole thing is! God is so Good!" she captioned an ultrasound video this March 22.
Radar reported Rossi suffered from extreme morning sickness during her first trimester, but thankfully, Smiley, 45, has been extremely supportive.
"First trimester is kicking my butt! 12 weeks!" Rossi wrote in an Instagram caption.
Smiley, too, spoke of his leading lady's symptoms in an exclusive interview with Radar.
"First of all, Gretchen feels like poo most of the time right now. She has had very bad morning sickness, which she likes to refer to as all-day sickness," he said.
Article continues below advertisement
He, however, has been trying to help in any way he can.
"There are lots of belly rubs and foot rubs to help her sleep and I am making sure she doesn't have to pick up around the house, get gas for the car or worry about cleaning and laundry," said the love-struck actor. "She gets anything she wants while my baby is busy making our baby."
Not to mention, he's also been showering Rossi with kisses. In December, the two were caught flaunting Rossi's baby bump and their love by engaging in sweet PDA Lisa Vanderpump's restaurant.
Article continues below advertisement
In February, Rossi told fans she was feeling much better.
"Enjoying my second trimester so much better! Finally feeling like a human again and have more energy!" she captioned a sweet photo of her cradling her baby bump while in her Calvin Klein underwear.
Pregnancy sure looks good on this reality queen!
Article continues below advertisement
Pretty In Pink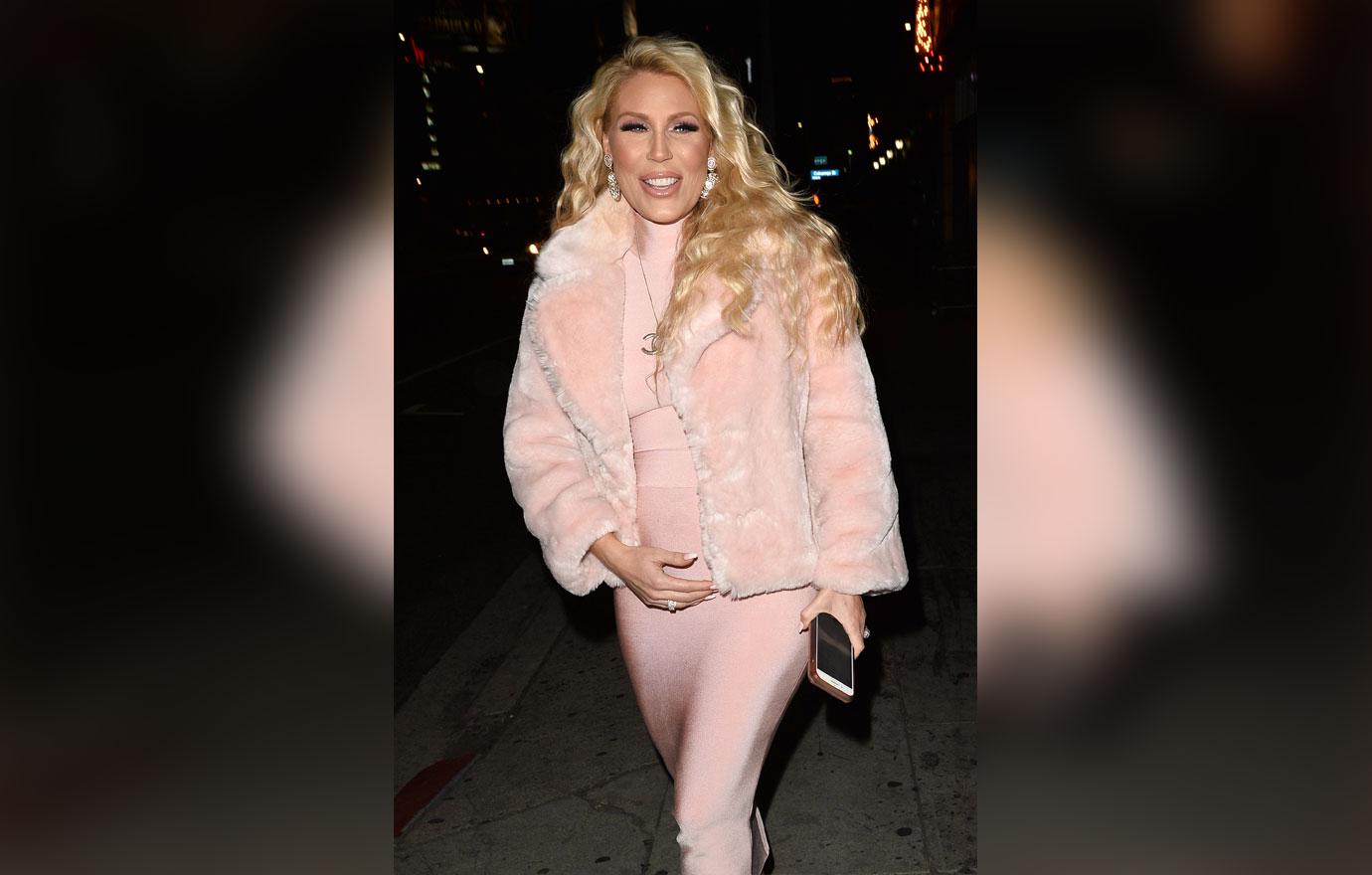 Pregnant Gretchen Rossi looked like a cotton candy princess while out in Los Angeles this week.
Article continues below advertisement
L.A. Nights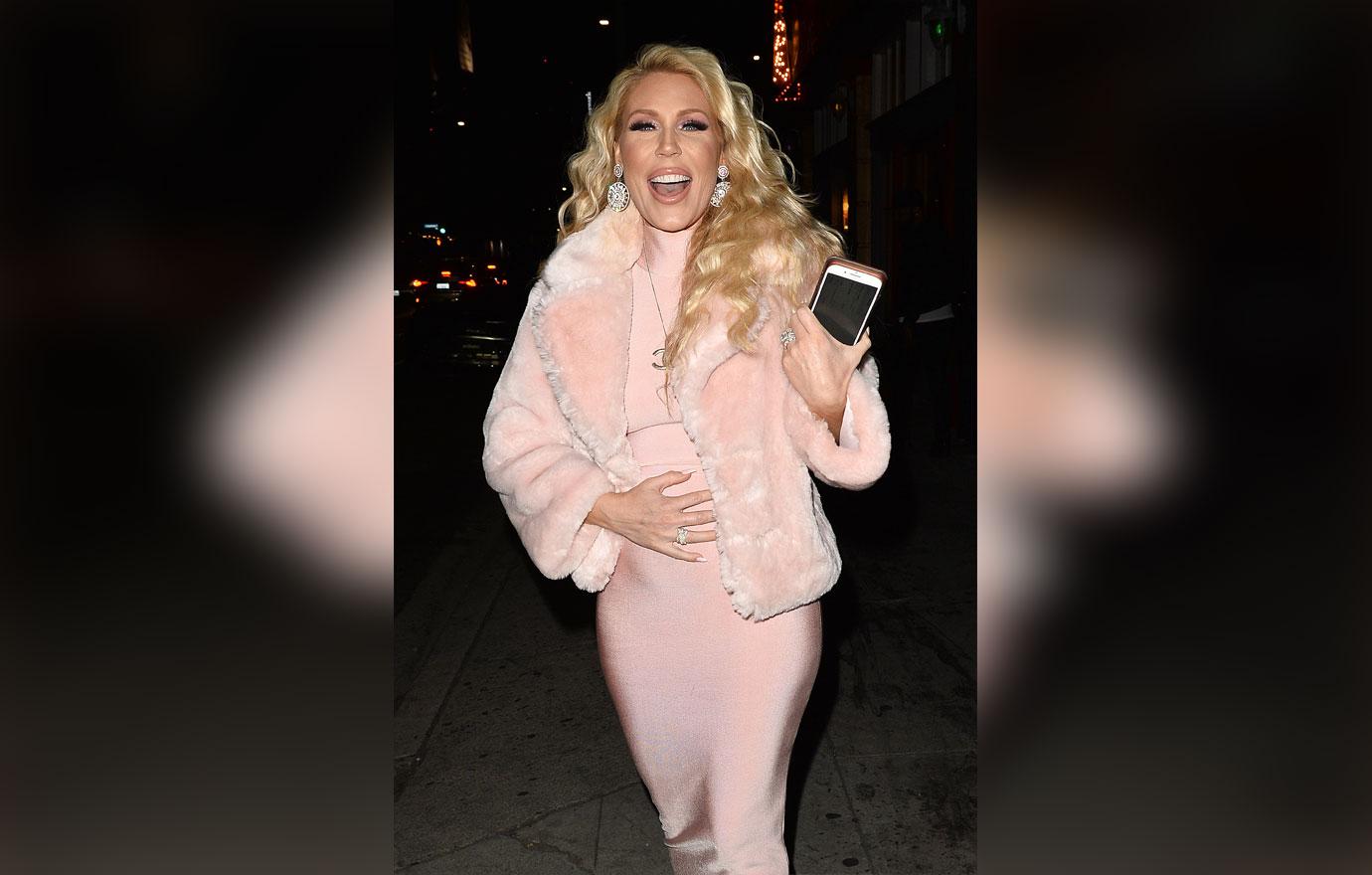 She flashed a smile as she showed off her flawless blonde curls and stylish attire.
Article continues below advertisement
Life Of A Socialite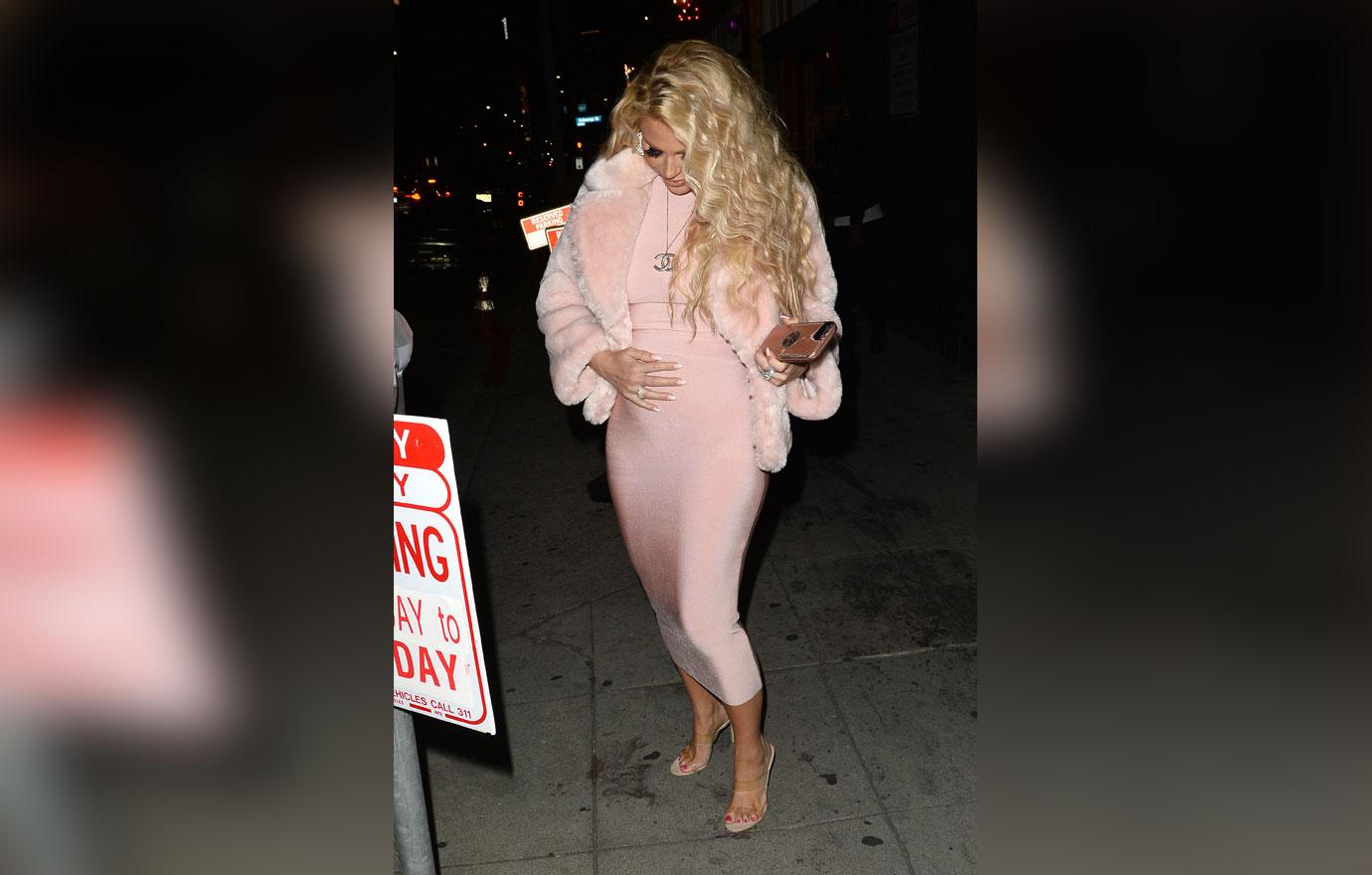 The RHOC star stepped out to attend a fun event despite her ongoing pregnancy troubles.
Article continues below advertisement
Miracle Pregnancy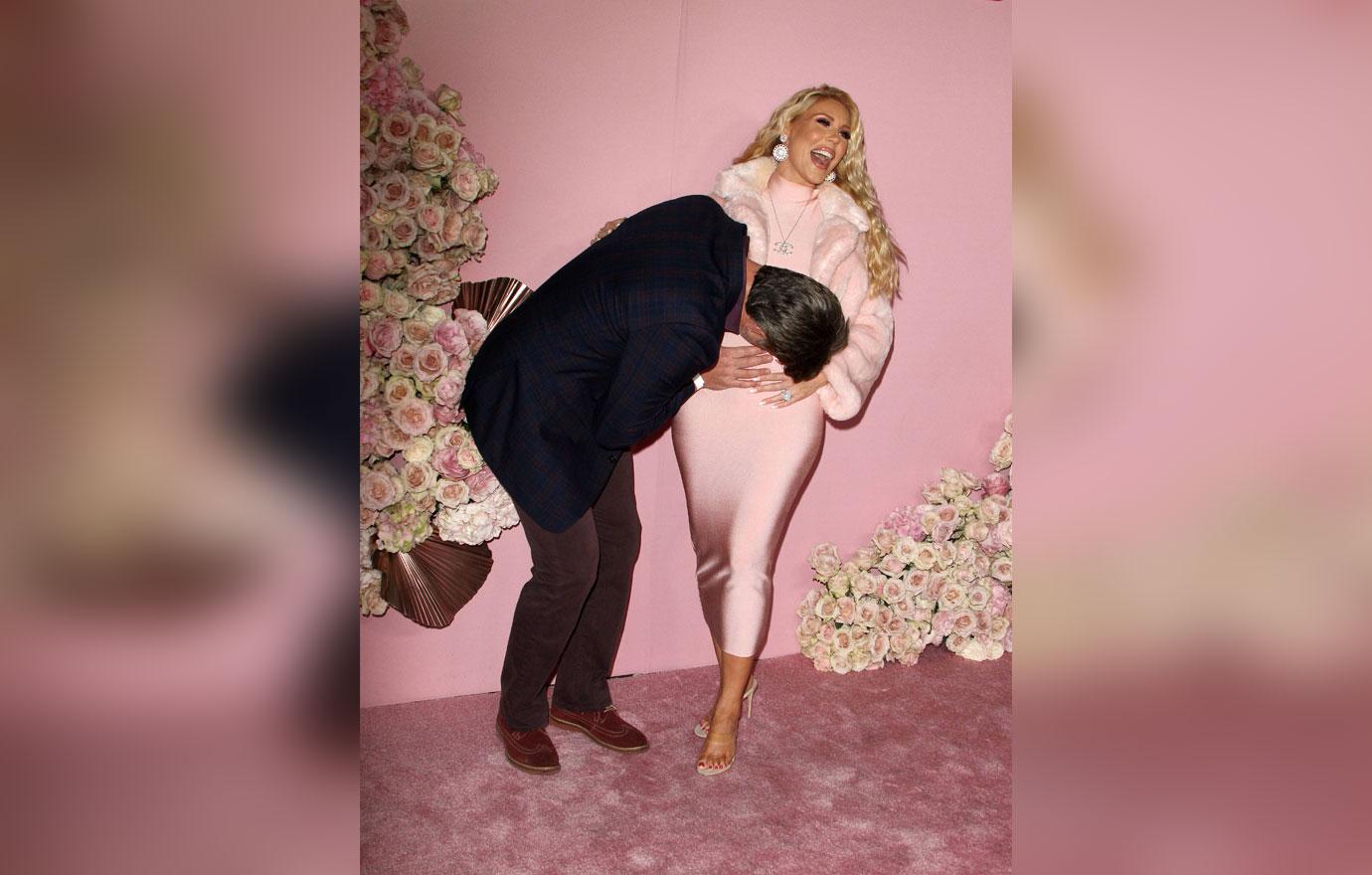 Rossi and Slade Smiley are in love as ever and anxiously waiting the birth of their first child following IVF drama.
Article continues below advertisement
Almost Here!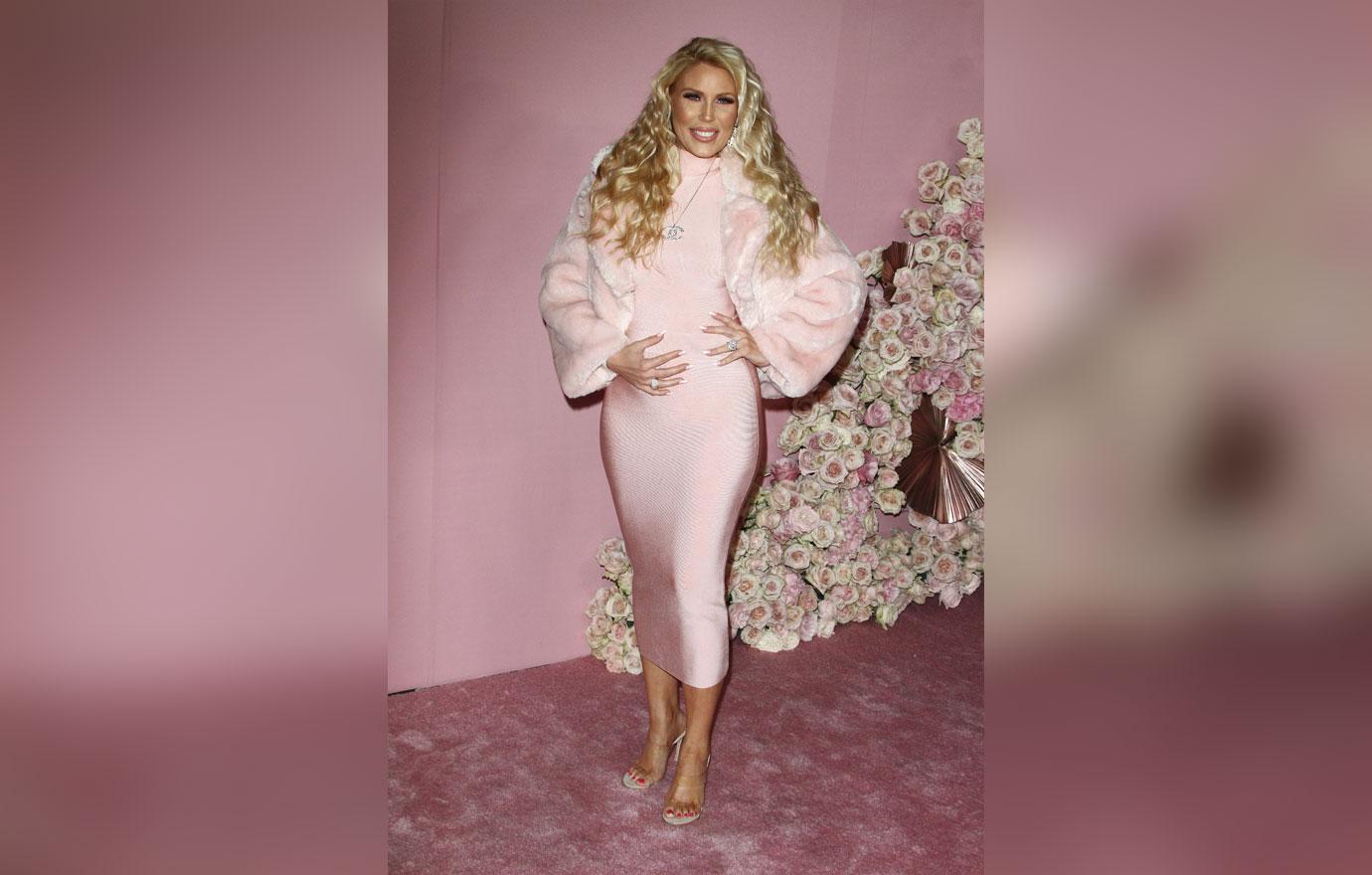 She recently announced on Instagram that she is currently 25 weeks along!
Article continues below advertisement
Sad News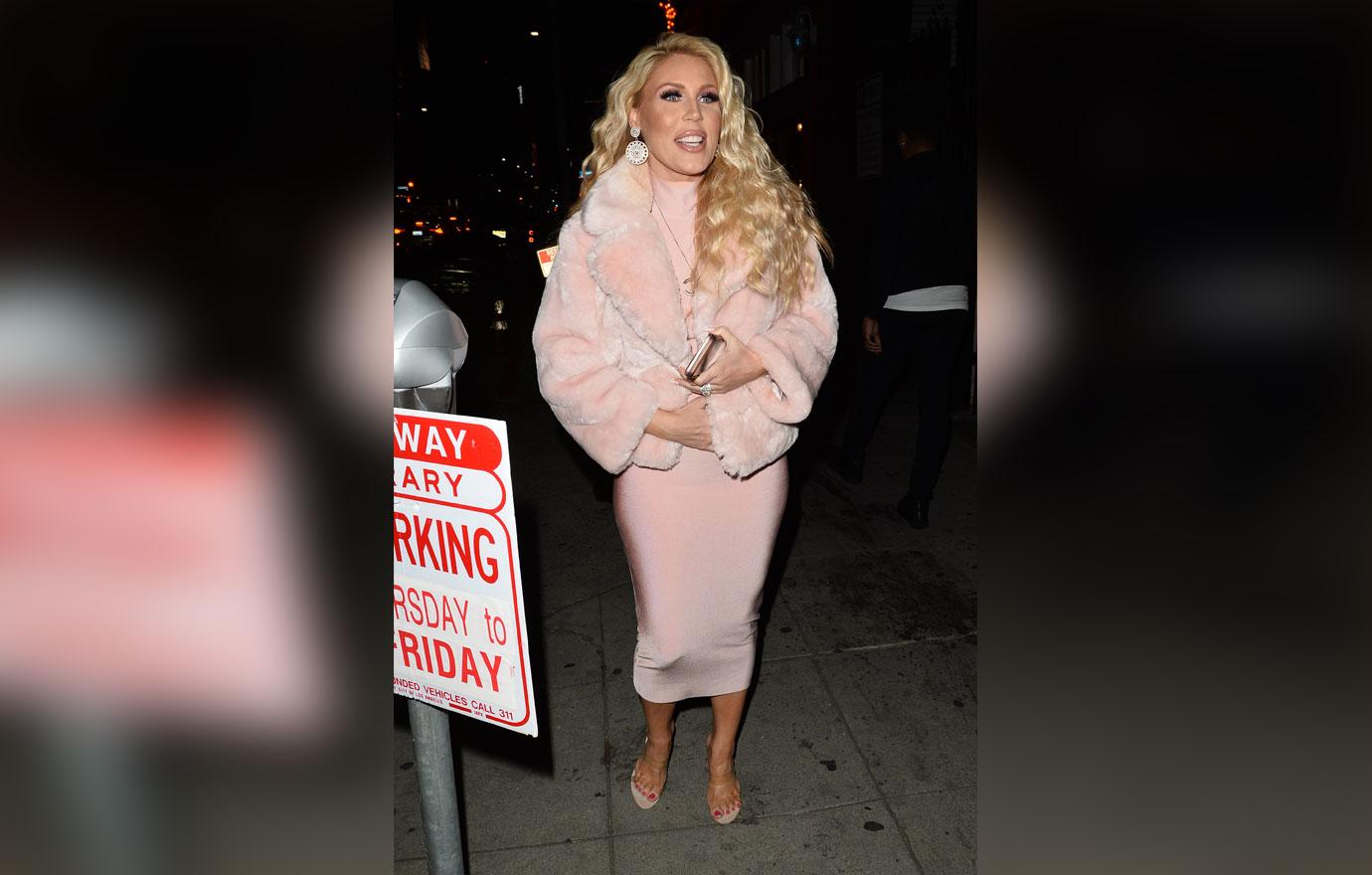 In the same post, she shared that her grandmother passed away at 93.
Article continues below advertisement
In Mourning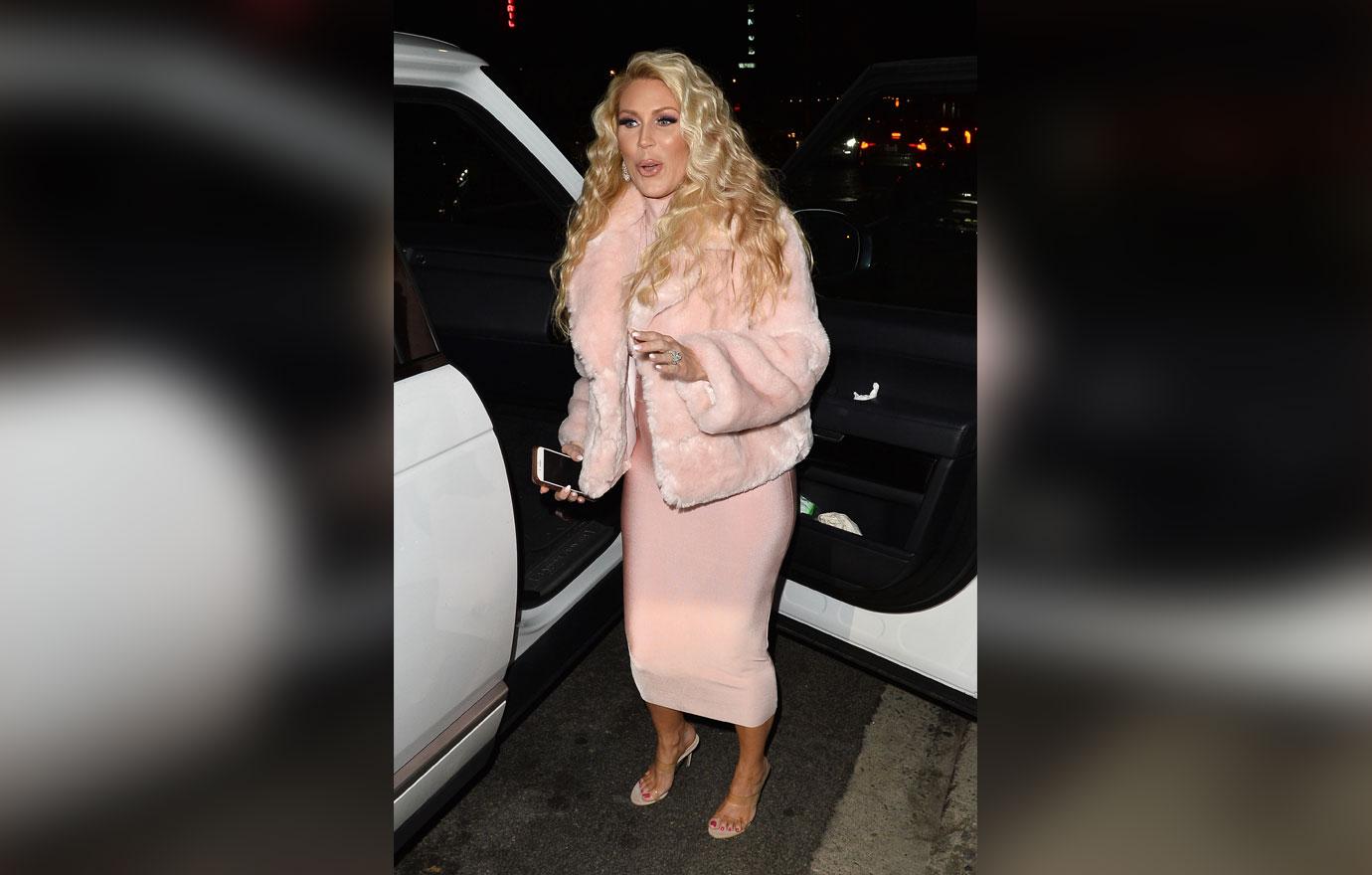 "Although she lived a very long beautiful life, I was still so sad that she didn't get a chance to meet her great granddaughter," Rossi wrote of her beloved relative.
Article continues below advertisement
Some Positivity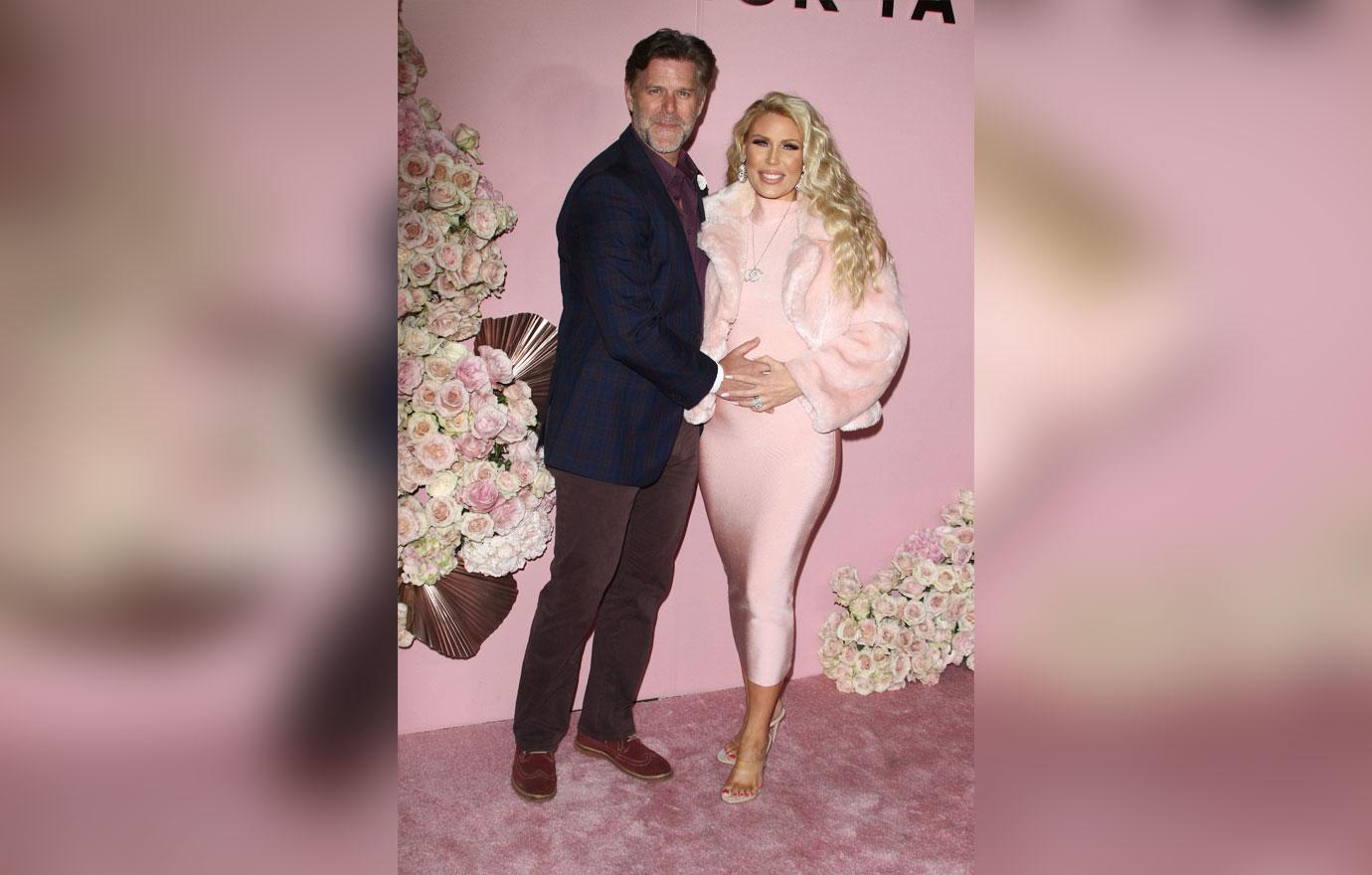 "However she did get to see our latest ultrasound of baby girl, and that made her very happy," the star continued. "Please pray for me and my family as our hearts heal from her loss."