Bruises From Farrah's Latest Butt Injections Exposed In Shocking Photos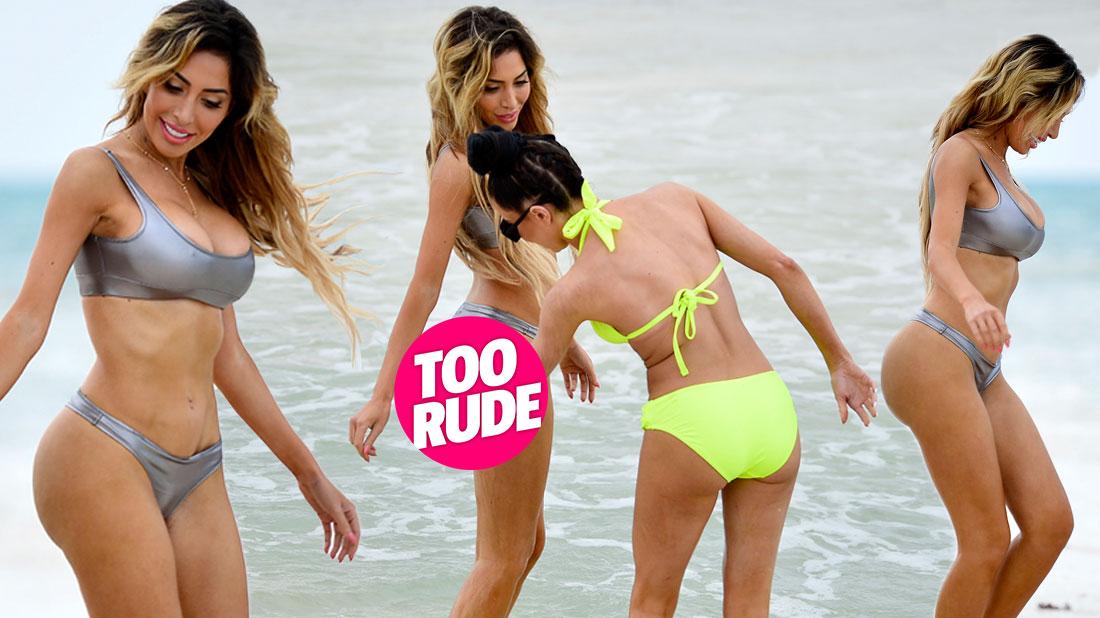 Farrah Abraham is healing from her recent butt injections, but that didn't stop her from heading out to soak up the sun this week in Tulum, Mexico.
This Thursday, April 10, the reality star was spotted roaming the sandy beach wearing a skimpy swimsuit that showed off her curves — and her scars from the plastic surgery procedure.
Readers know Abraham, 27, is no stranger to hot and steamy beach shoots. Just two days ago she was photographed sipping some refreshing coconut water in a teeny pink bikini. And on two occasions earlier this month, she gave her sexiest poses on photo shoots for her recent clothing collaboration with Pretty Little Thing.
Article continues below advertisement
But beauty comes at a cost for Abraham, as RadarOnline.com readers know she regularly gets touch-ups on her face and body with the help of plastic surgery experts.
The adult entertainer has been going under the knife since 2012, when she had a nose job and chin implants. Those procedures were later followed by multiple boob jobs and lip fillers.
As Radar reported in November 2018, Abraham visited the Center of Aesthetic Medicine and Human Performance in Las Vegas to receive laser hair removal on her under arms, eliminate her forehead wrinkles using Botox, get cheek fillers, and utilize the Volbella method to erase the lines and wrinkles around her mouth.
She also hydrated the sunburn from her Maldives vacation with a triple lipid repair serum.
Radar once also obtained an exclusive video from a scene on Teen OG Mom where she took the cameras along to her appointment to undergo vagina and butt tightening.
Farrah's surgeries have remained a constant in her life despite her ongoing financial troubles. These include a lawsuit from promoter Damon Feldman, who slammed her for dropping out of her celebrity boxing match against Nicole "Hoopz" Alexander. According to the event organizer, the star begged to be paid and in advance and still, failed to show up.
Article continues below advertisement
Despite the many lawsuits being filed against her, Abraham is not one to pass up a good beach shoot — or a few minutes in the spotlight.
Article continues below advertisement
Sexy And Metallic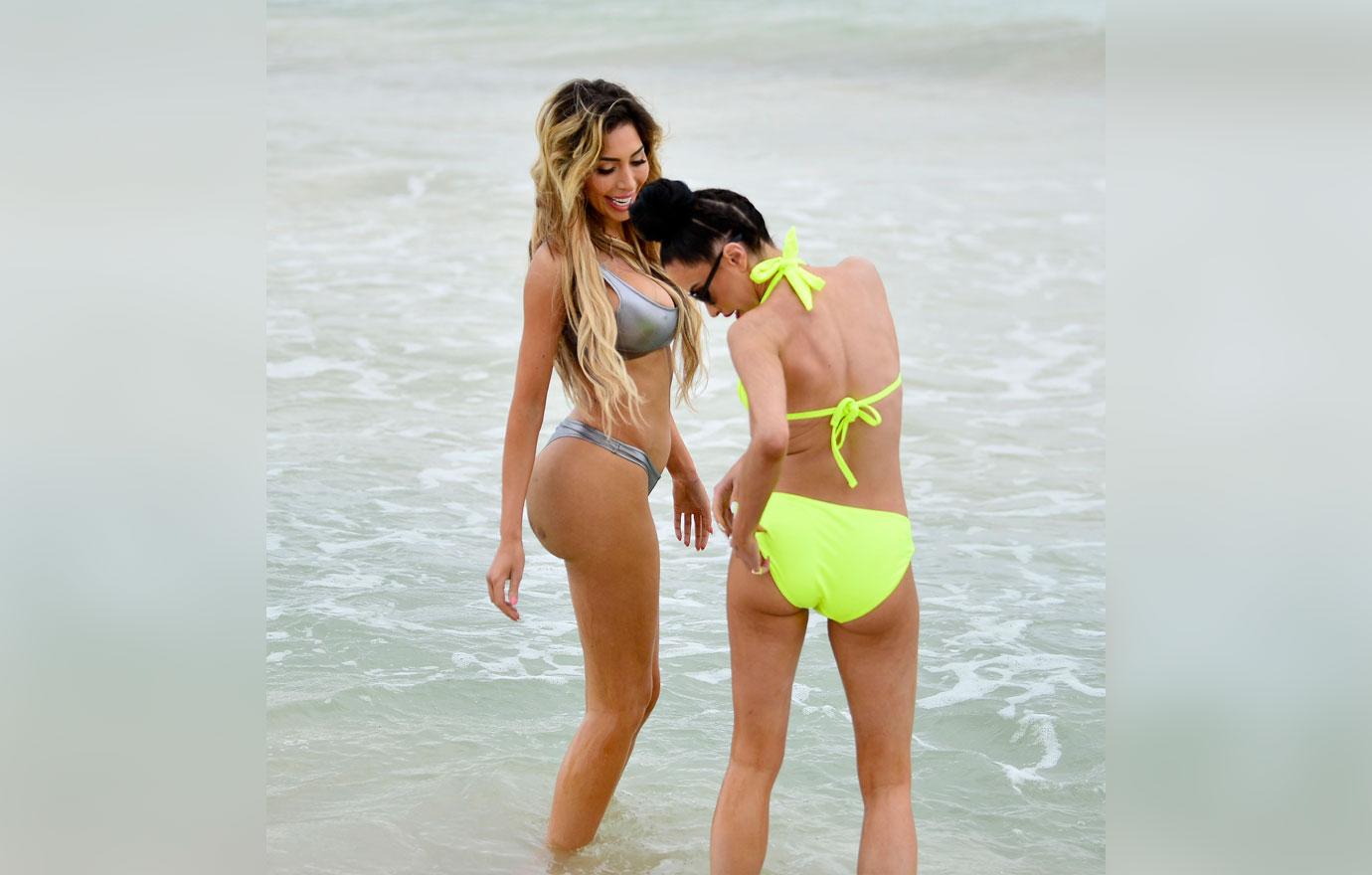 Farrah Abraham is back with another beach look, this time in the form of a skimpy silver bikini.
Article continues below advertisement
Mexican Getaway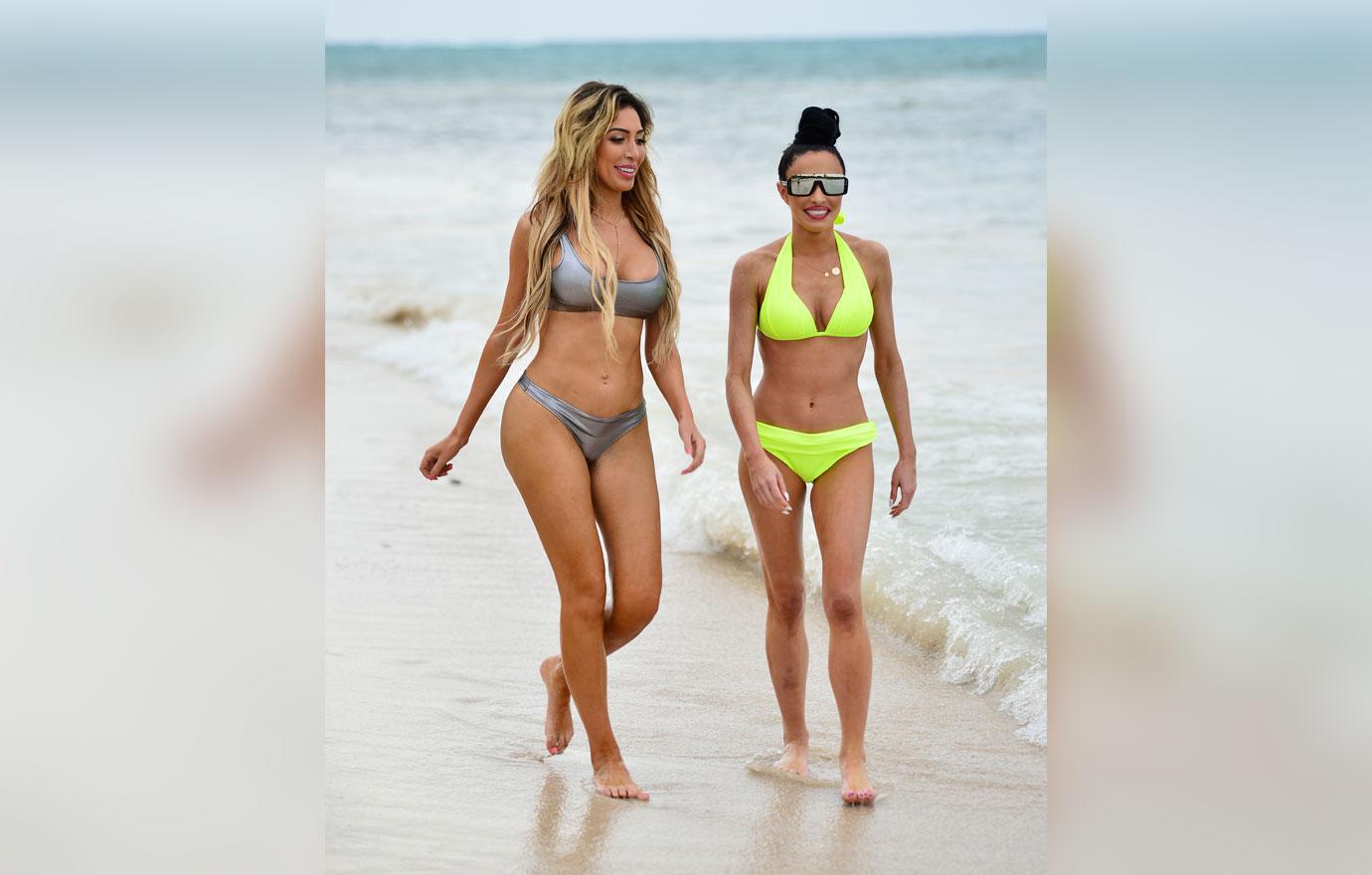 She was spotted on a Tulum beach, flaunting her toned body for the second day in a row.
Article continues below advertisement
Gone With The Wind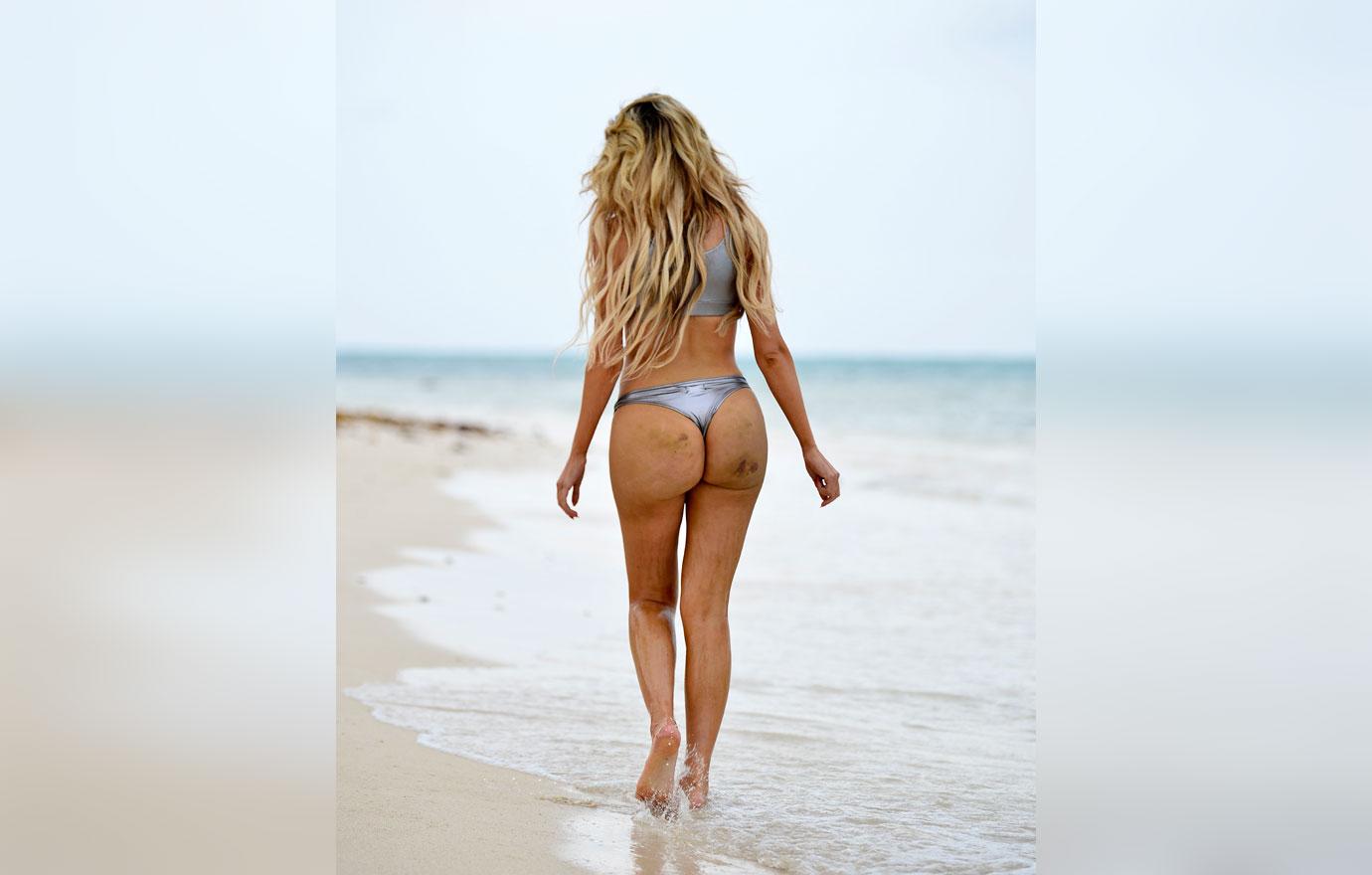 She was all smiles as she let her hair down for the cameras.
Article continues below advertisement
Plastic Is Fantastic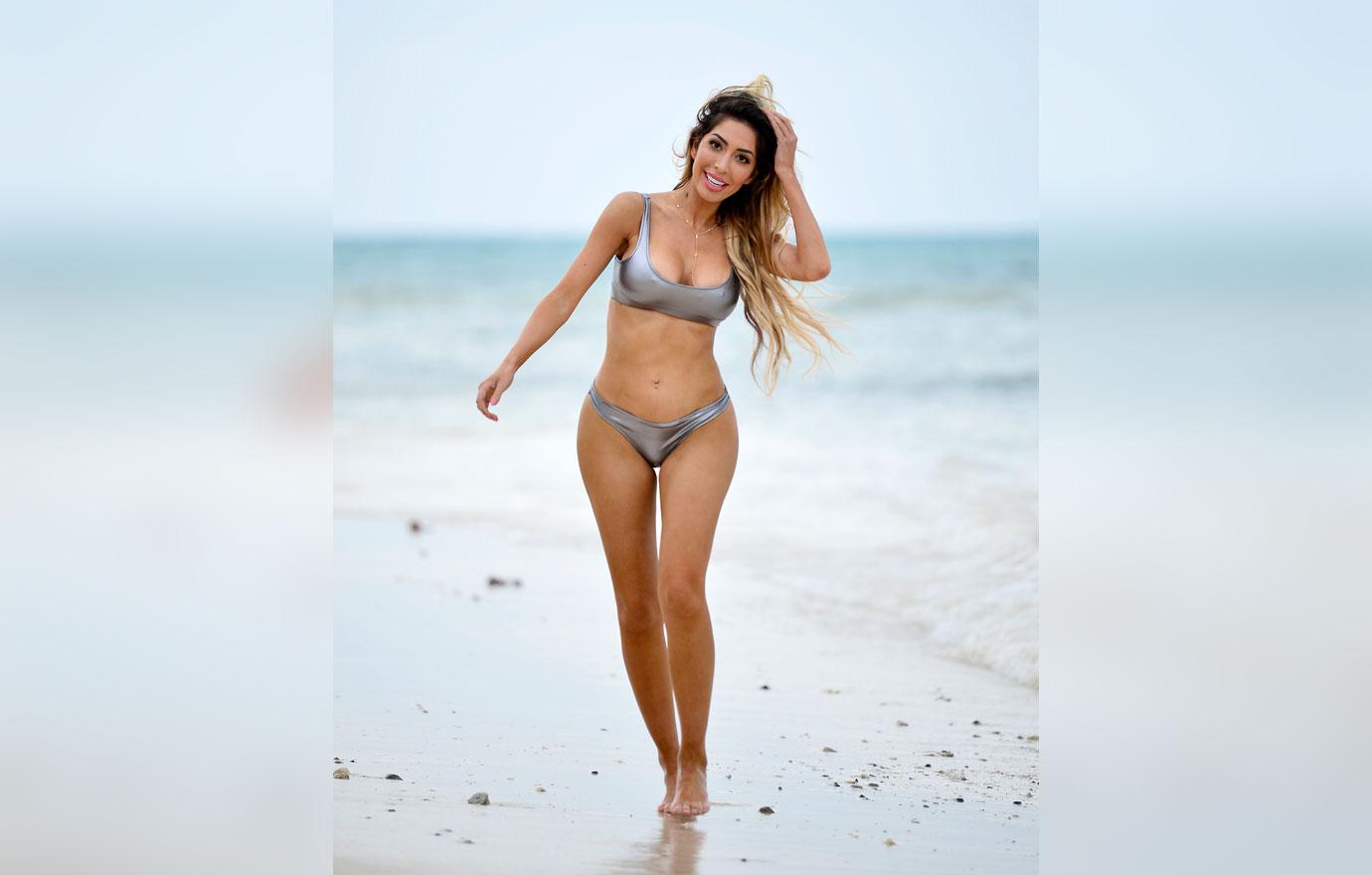 Readers know the star recently got some butt injections, a process she documented on social media.
Article continues below advertisement
Happy Birthday, Butt!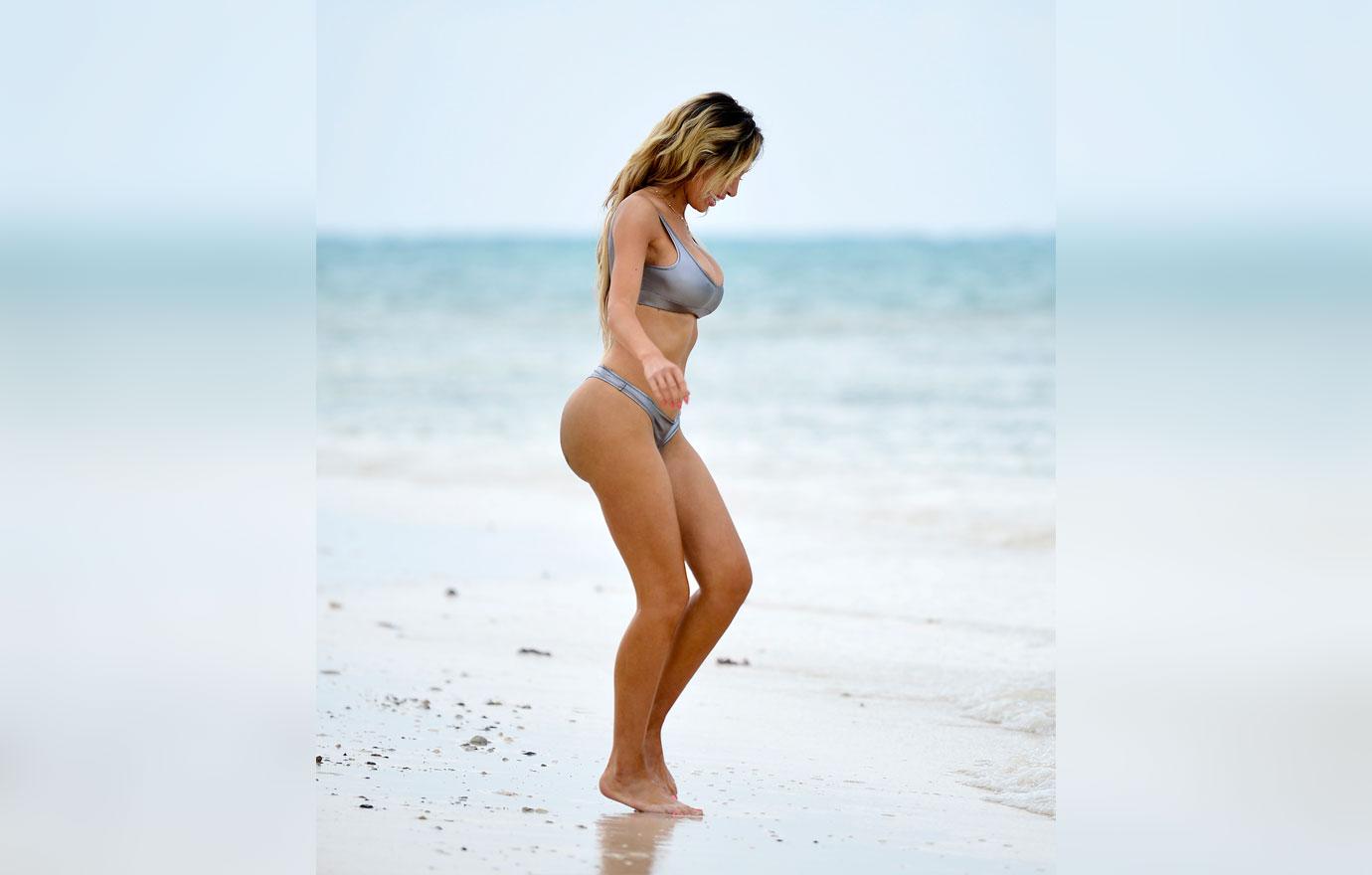 "FLAWLESS FRIDAY @flawlessvegas OUR 1 YEAR BOOTY ANNIVERSARY," she captioned an Instagram video of the procedure, adding three peach emojis.
Article continues below advertisement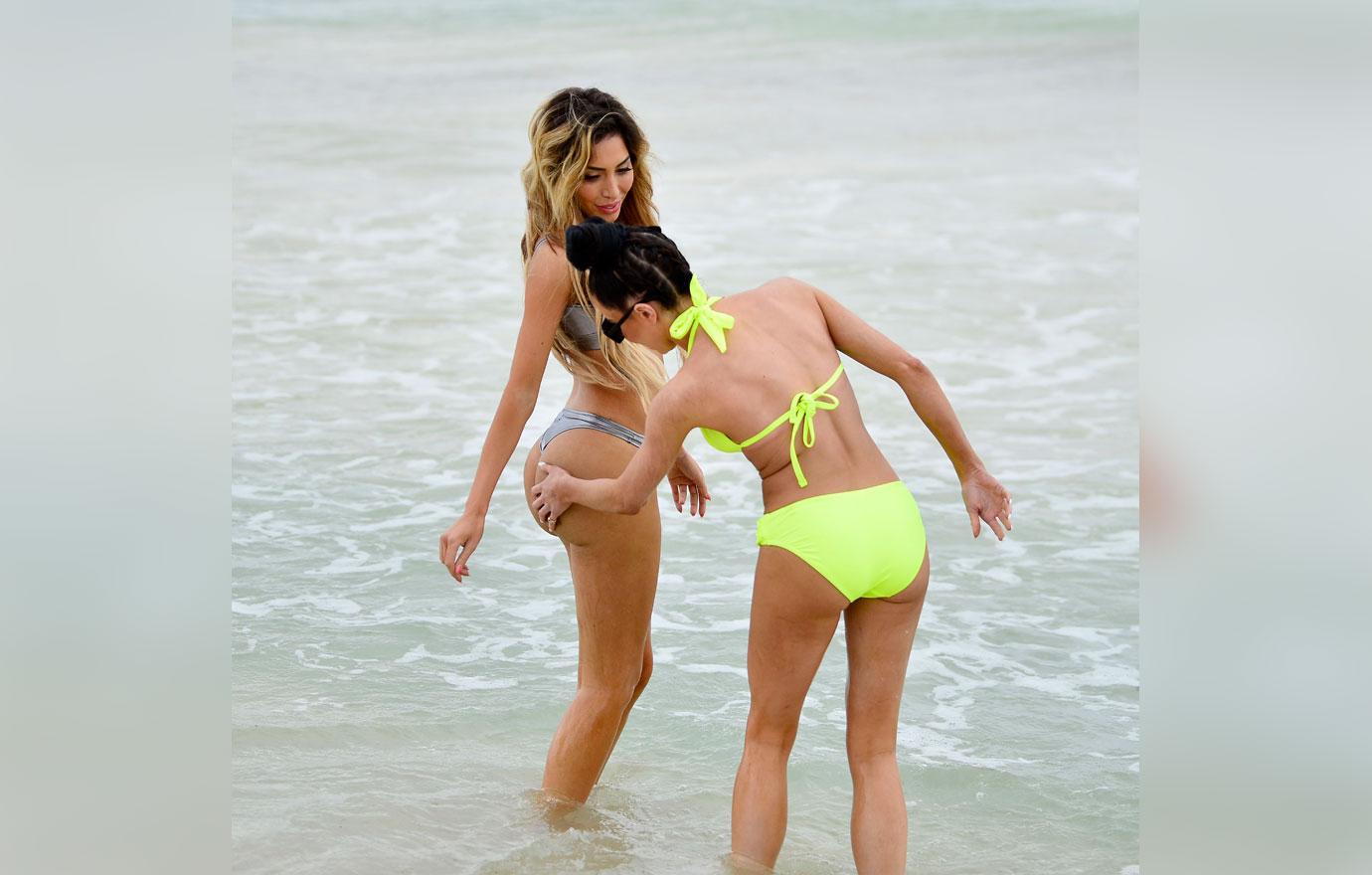 Farrah continued, "#coachella ready! The master in booties! Another bada** year! To all the boss's out there remember Beauty Brains Bada**. 4K booty challenge."
Article continues below advertisement
No Pain No Gain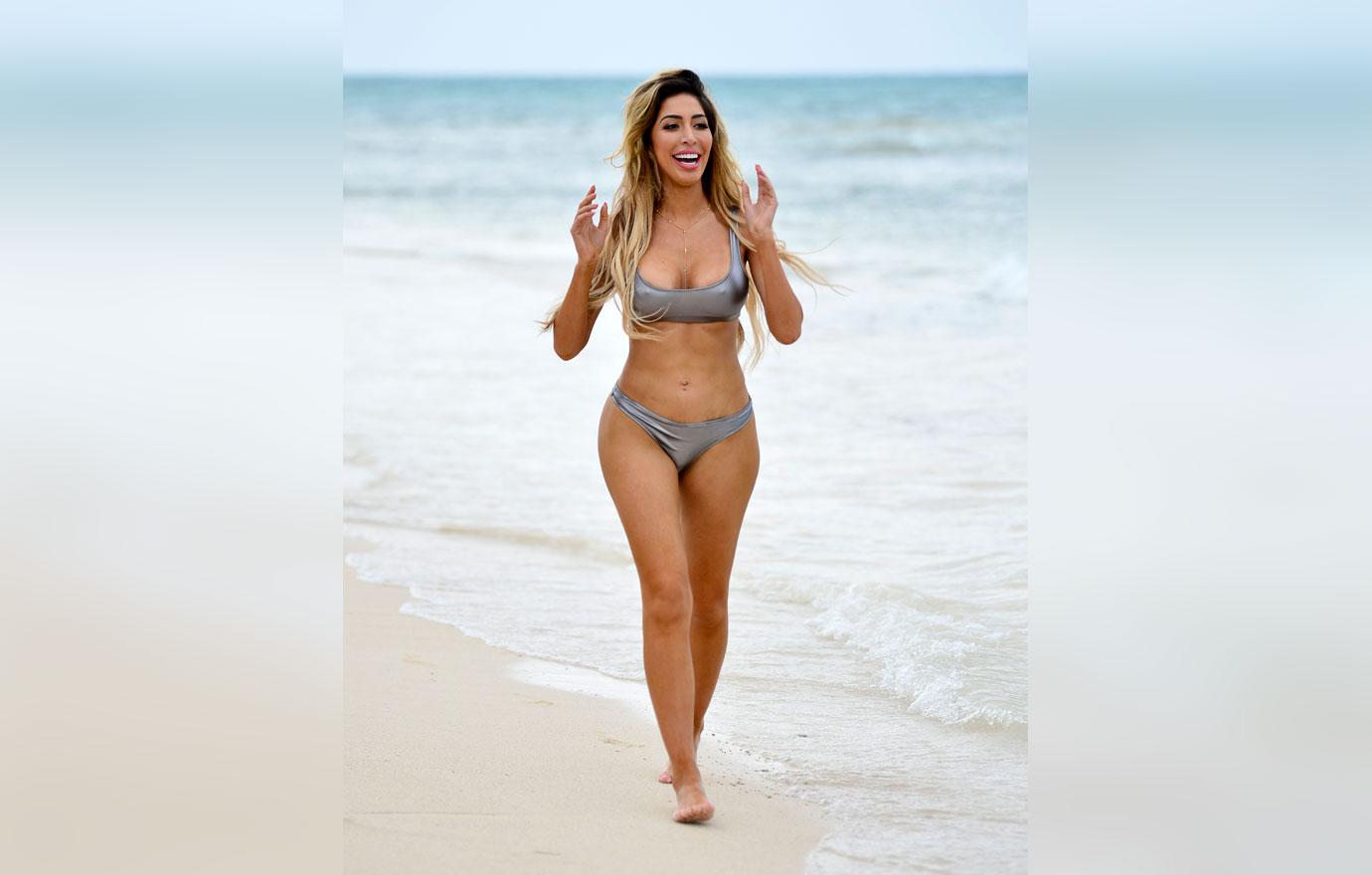 The bruises from the procedure were on display as she walked through the beach, but Abraham didn't seem to mind.
Article continues below advertisement
Fun With Pals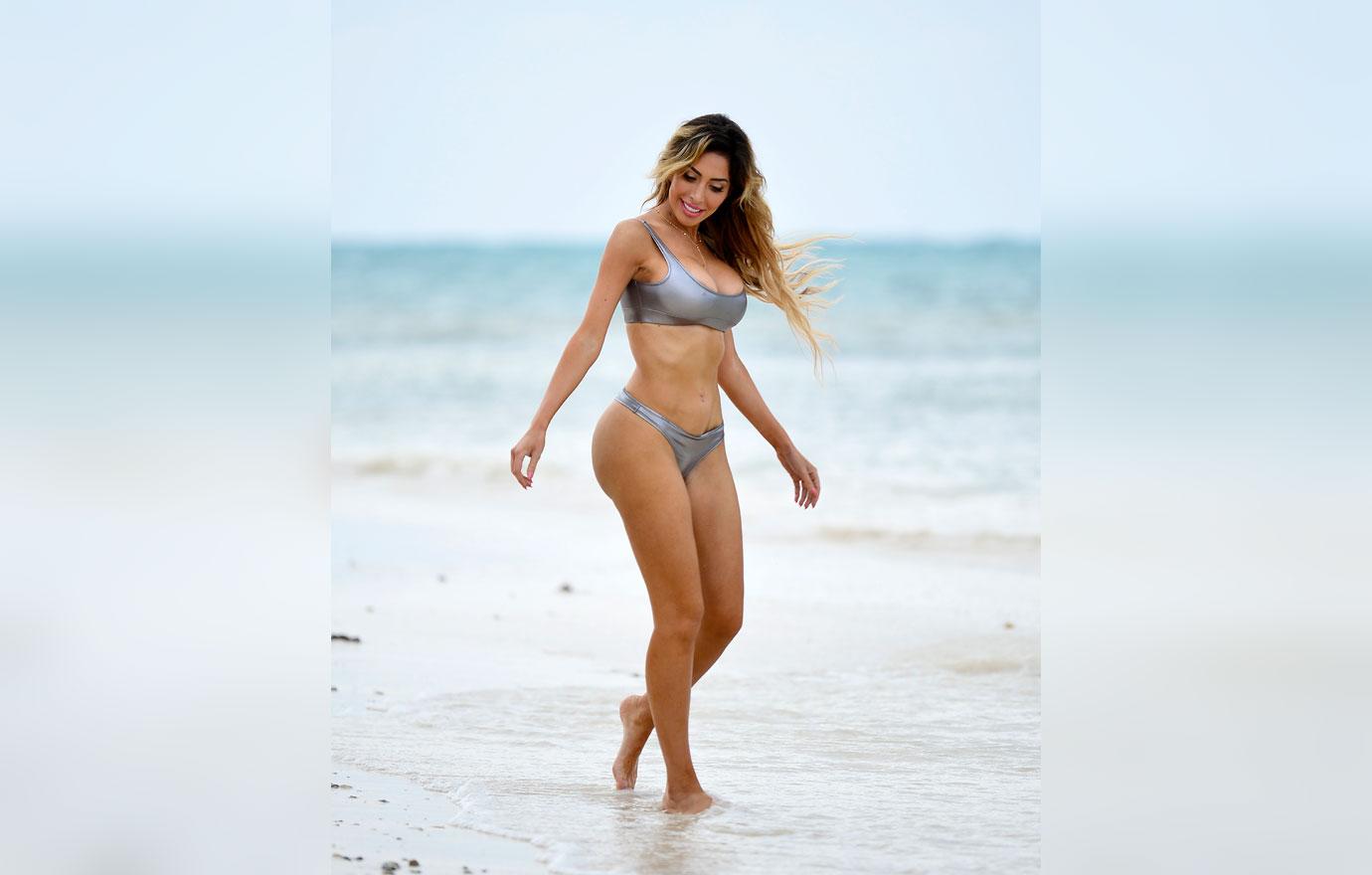 Her friend, who rocked a neon bathing suit, accompanied her on the tropical retreat.