Sex Parties, Drug Addiction & Suicide Attempts: Inside Elton John's Scandalous Life
Elton John's life is nothing short of heartbreak, tragedy, and scandals. Facing depression and drug addiction, Elton attempted to take his own life several times. Fearing that his career would come to a halt if he revealed his sexual identity, Elton, 72, remained in the closet for a majority of his life.
He would put on public displays of affection for one woman whom he married hoping this would convince the public he was not gay.
Article continues below advertisement
Eventually, he fell into a vicious cycle of drug use and, at times isolated himself to the point where he felt extremely lonely in life.
Writer Mark Bego, who sat down with the iconic singer many times and interviewed several of his closet friends and family members, wrote a titillating book on his life.
The book, titled "Rocket Man: The Life of Elton John," hit shelves Tuesday, January 7.
Scroll through to learn the most shocking revelations about the singer in the book exclusively obtained by RadarOnline.com.
Childhood Trauma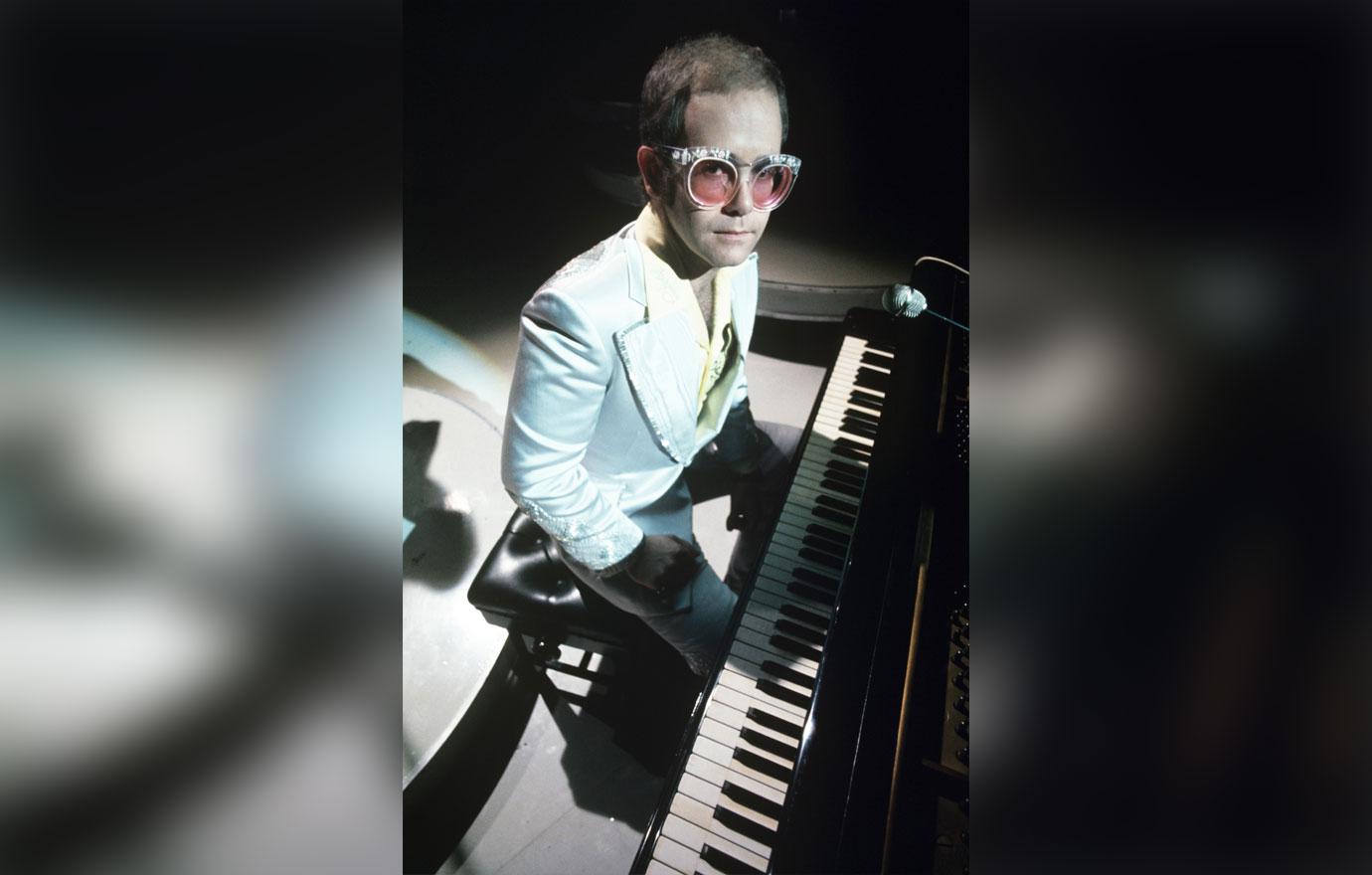 Elton John admitted to growing up in fear of his father, Stanley Dwight. As a child, he heard his parents argue a lot, something which ultimately led to their divorce. His relationship with his father then became strained until his death. "My father was was so stupid with me... you know he never saw me for two years," Elton said. On December 15, 1991, Elton's father passed away at the age of 66, following heart problems. "Still, with full knowledge of this, Elton refused to visit his dying father," Dego wrote. His father's second wife, Edna, attempt to reconcile the two, but Elton refused until it was too late.
Article continues below advertisement
Elton John performs on The Muppet Show, Elstree Studios, UK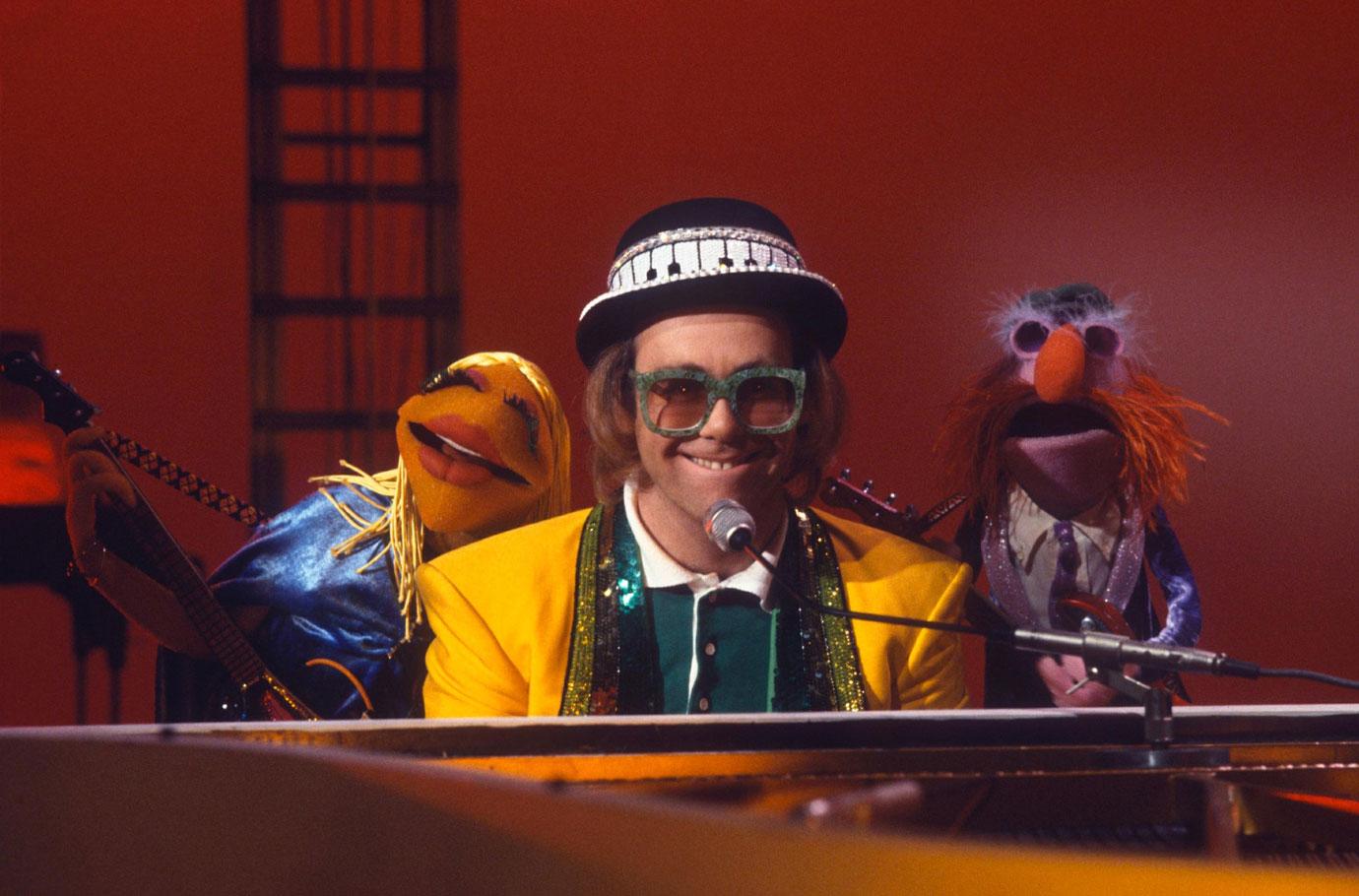 Perhaps one of his most shocking statements took place in a 1979 interview Elton talked about wanting to be molested when he was a child. He wrote: "Sex was completely frightening. At school everyone boasted about sex. Meanwhile, I was dying to be molested by someone. When I years later went into therapy, my therapist said 'I have to ask you if you were molested.' And I said, 'No, actually.' But I was dying to be molested by someone — just to teach me, just to find out, you know?"
Article continues below advertisement
Elton John Marries Renaye Blauel In Australia – 1984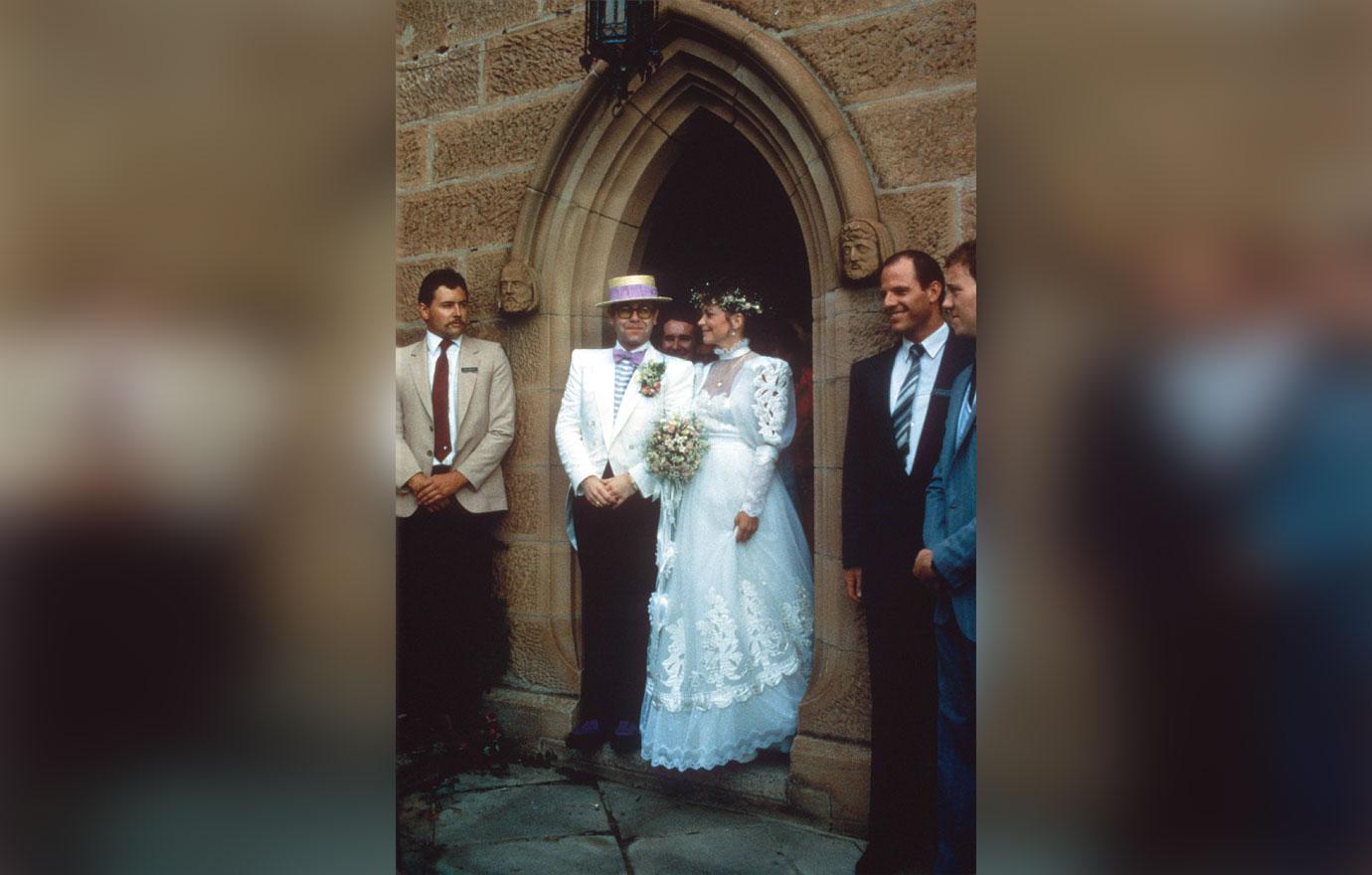 Before he was open with his sexual identity, he was involved in two heterosexual relationships. The first woman he met, in 1967, was named Linda Woodrow. She was a pickle heiress. They eventually moved in together and Elton admitted to having fallen "madly in love" with her. But they eventually fell out of love after Woodrow was vocal about not liking Elton's music. The second woman he married in 1984. Her name was Renate Blauel, a tape operator. They divorced four years later. Elton admitted in a 2017 interview to Pink News: "Many years ago, I chose Australia for my wedding to a wonderful woman for whom I have so much love and admiration. I wanted more than anything to be a good husband, but I denied who I really was, which caused my wife sadness, and caused me huge guilt and regret."
Article continues below advertisement
Elton & Sylvester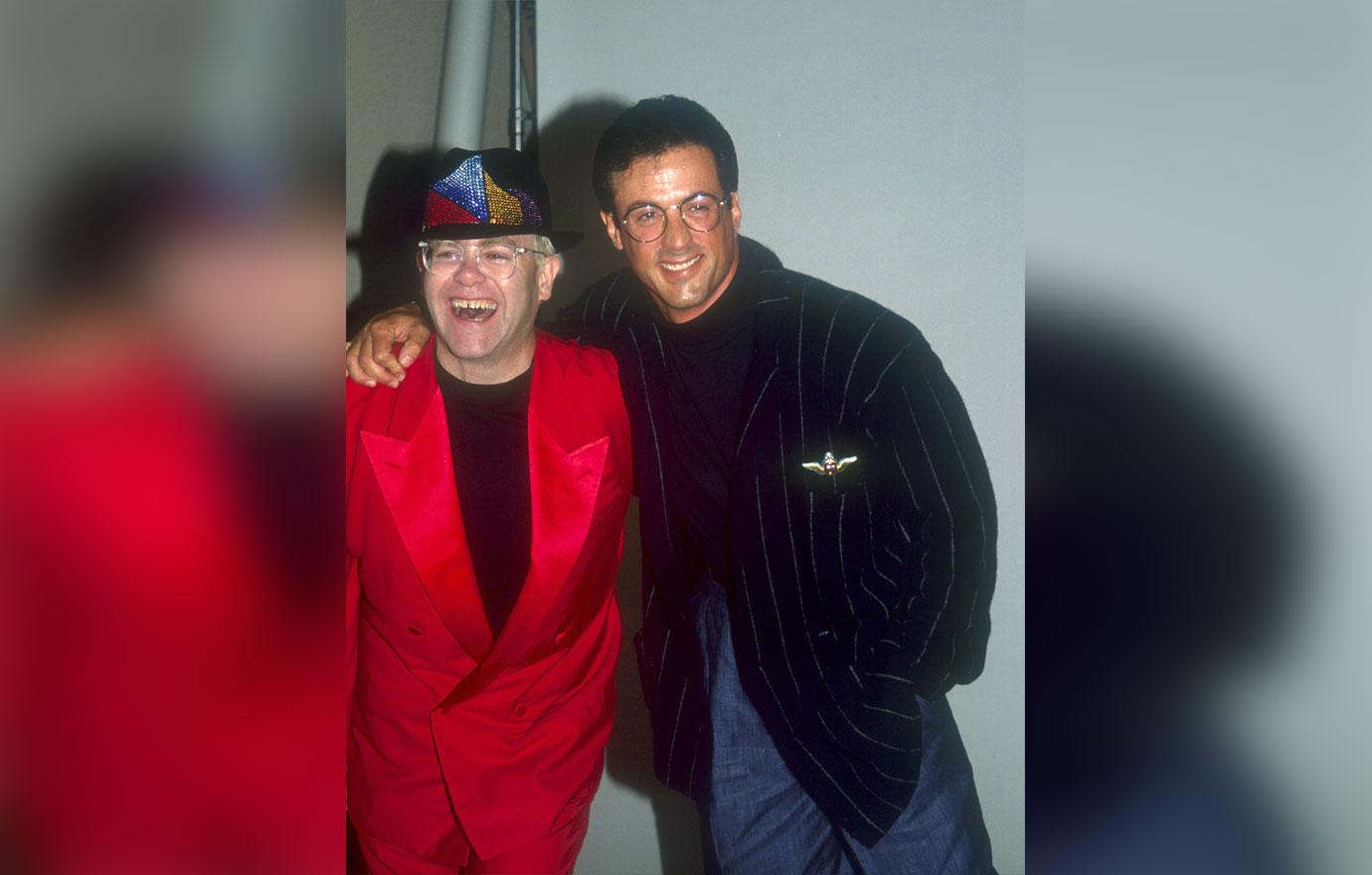 Elton John attempted suicide twice. The first time was when he was in his first relationship with Woodrow, after he moved in with her. "It was a very stormy six months, after which I was on the verge of a nervous a breakdown," Elton said. "I attempted suicide and various other things... I tried to commit suicide one day. It was a very Woody Allen-type suicide. I turned on the gas and left all the windows open."
Article continues below advertisement
Elton John leaving the Ivy Restaurant, London, Britain – 26 Oct 1995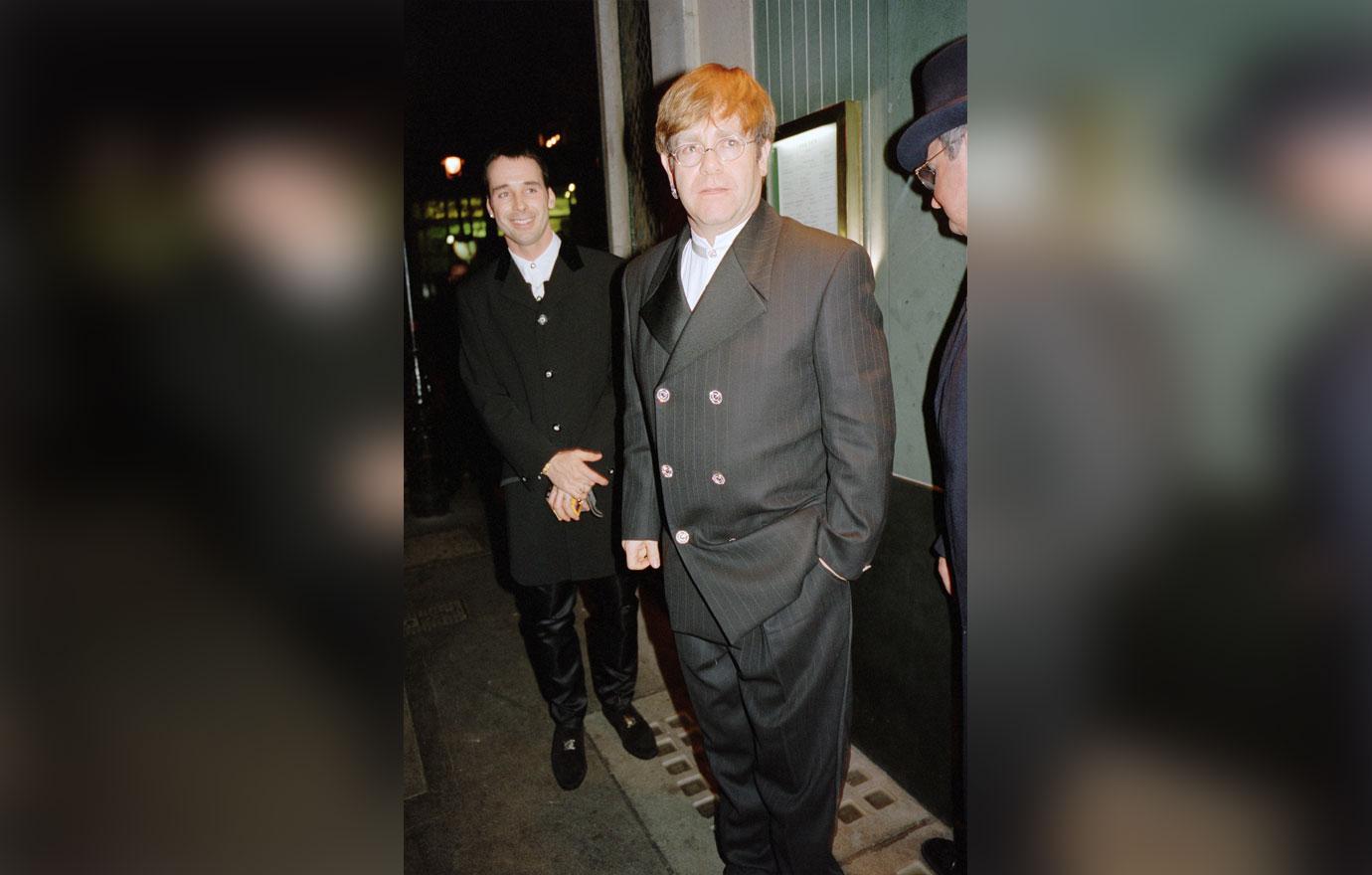 Elton struggled with drug addiction for several years.
At a pool party on October 21, 1975 Elton admitted to his friends:"I have taken 85 Valiums. I shall die within the hour." His family and friends were horrified and and medics eventually came and pumped his stomach and his life was revived.
According to Dego, Elton snorted cocaine frequently. His mom, Sheila Dwight, knew of his drug use. "It was a terrible, terrible time, those days. I wouldn't want to go through them again. It's an awful thing to see someone you love unhappy.. There were drugs, which he denied frantically, but I'm not daft. I know he was taking drugs," Sheila said in a 1997 documentary by David Furnish. "Elton was truly one sick parrot, and his friends and family knew it. Obviously, Elton was crying out for help. The real miracle was that somehow this latest suicide attempt by Elton was kept out of the press...After two days in a coma and some rest and rehabilitation, Elton was back on his feet."
Article continues below advertisement
Gaining EXPERIENCE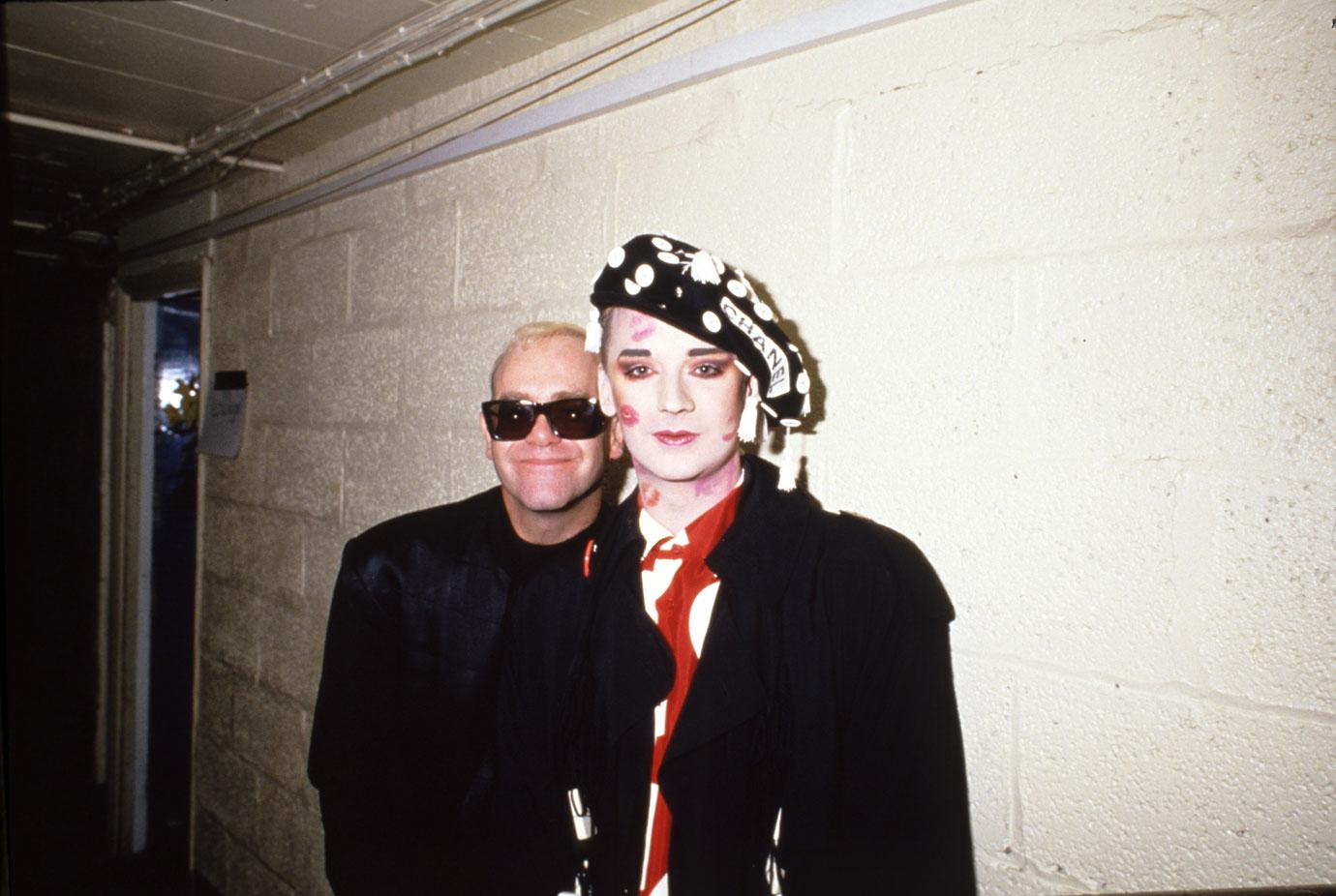 His first sexual experience with a man was with his longtime friend and eventual manager, John Reid. "The year 1970 was becoming something of a milestone one for Elton, indeed. Not only was this the year that his career came into focus, but this was also the year that he discovered sex with men," the book says.
Article continues below advertisement
A HARD LIFE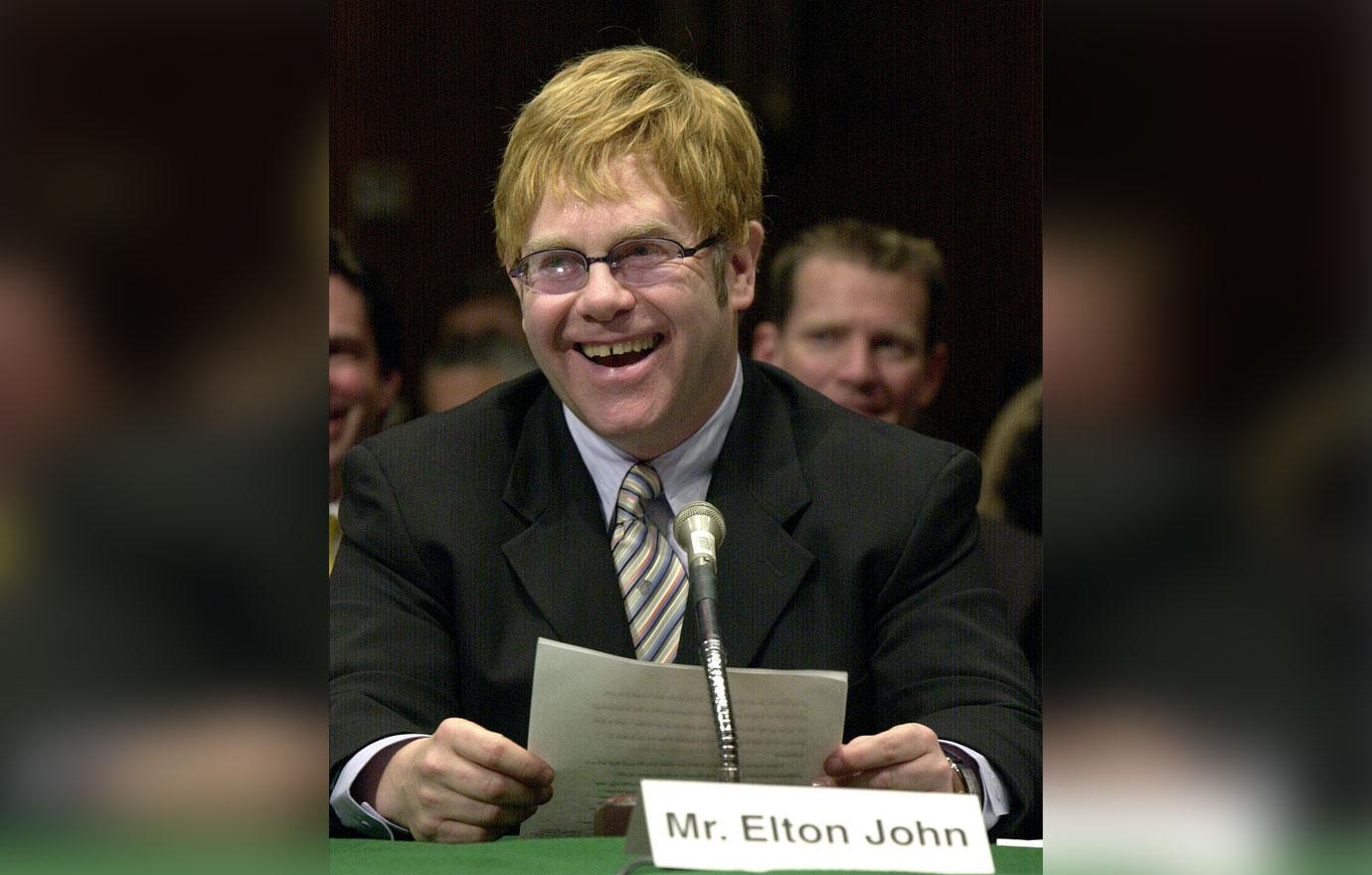 Elton also struggled with depression throughout this life. According to Bego, "although he was sitting on top of the musical world, still Elton found things in his life that pissed him off and threw him into dark moody depressions."
Elton explained in a 1979 interview with Caroline Coon why his depression escalated. "I couldn't understand why I was so depressed. In the end I just had to own up that it was because I wanted a change," he said.
He fell into a deep depression as well when his dear friend John Lennon was assassinated in 1980.
Article continues below advertisement
Elton John alongside his mom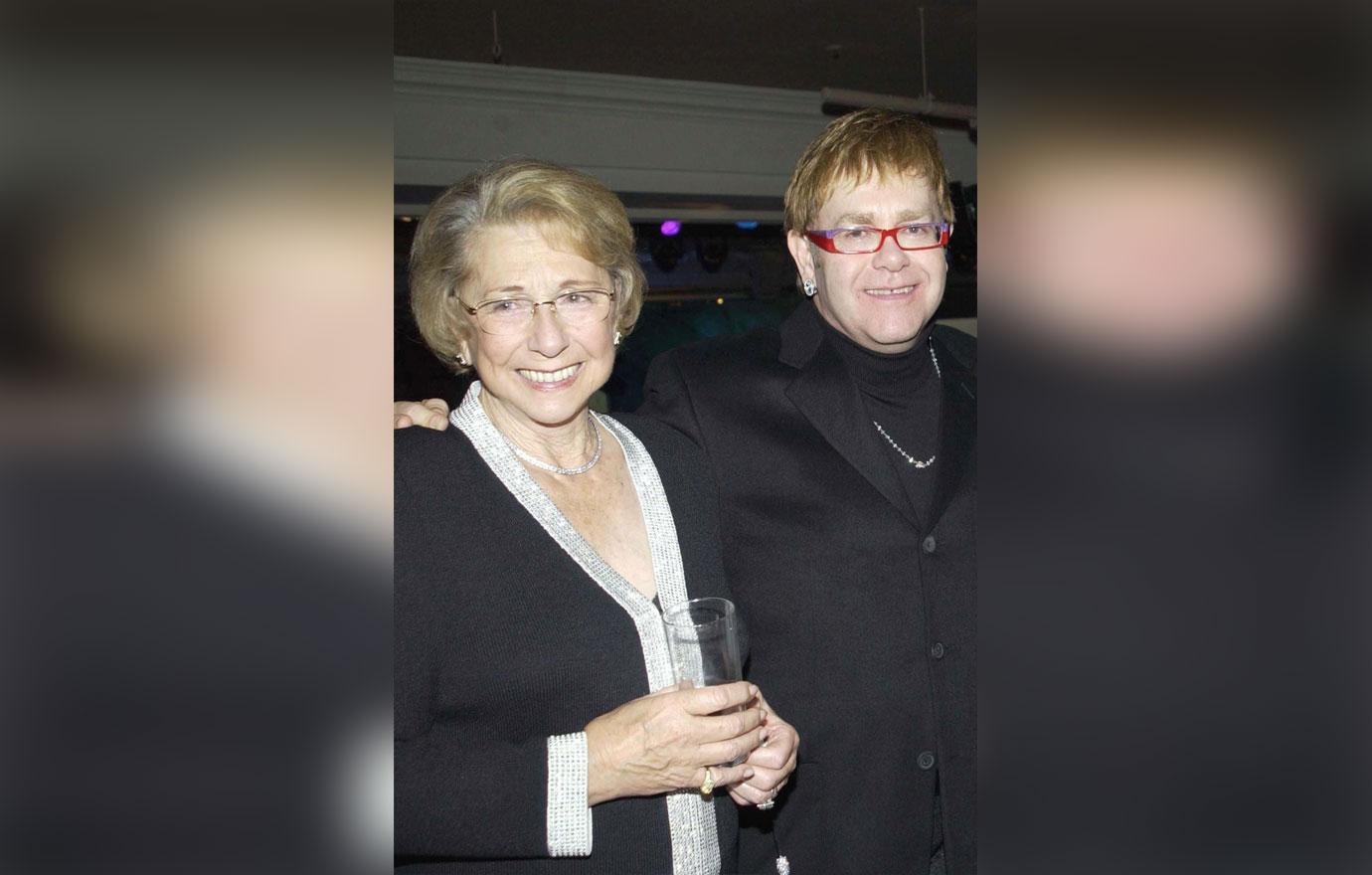 "Even though I was in a relationship with John Reid, I felt lonely. There was an incredible drive and passion. But all I had in my life was my music. Not a bad thing to have, but there was a loneliness," he admitted in a 2006 interview with Tom Doyle.
Article continues below advertisement
Wild Days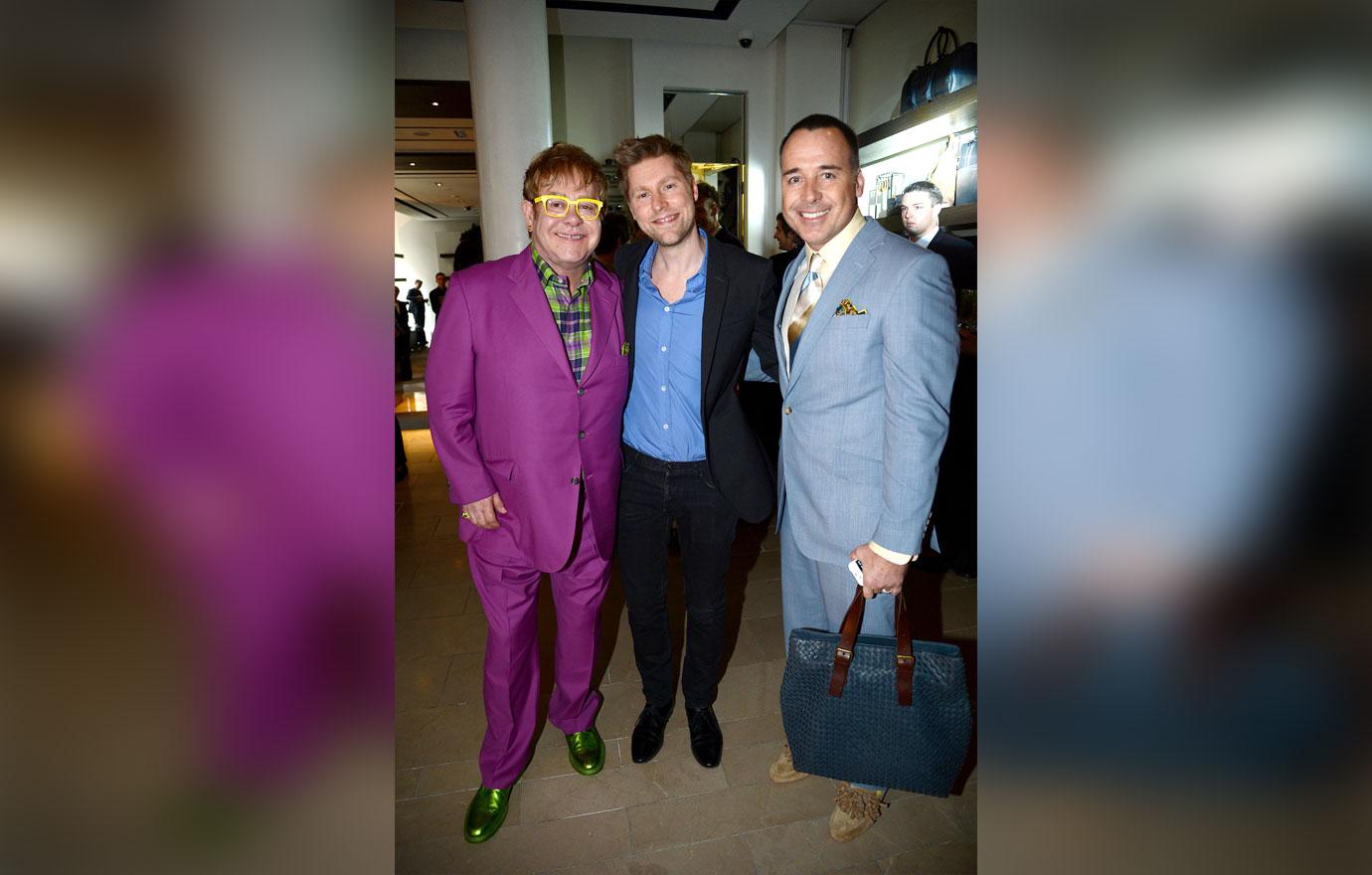 He spent such a big part of his life hiding his sexuality that he admitted it became a big reason for his drug use and depression. In a 1976 interview with Rolling Stone, he would come out as bisexual, eventually after his divorce from Blauel in 1988, he told the magazine in 1992 that he was "quite comfortable about being gay." Dego wrote of the several times Elton would fly out young men to his home at his Woodside estate to have sex.
Article continues below advertisement
'The Lion King' film premiere, London, UK – 14 Jul 2019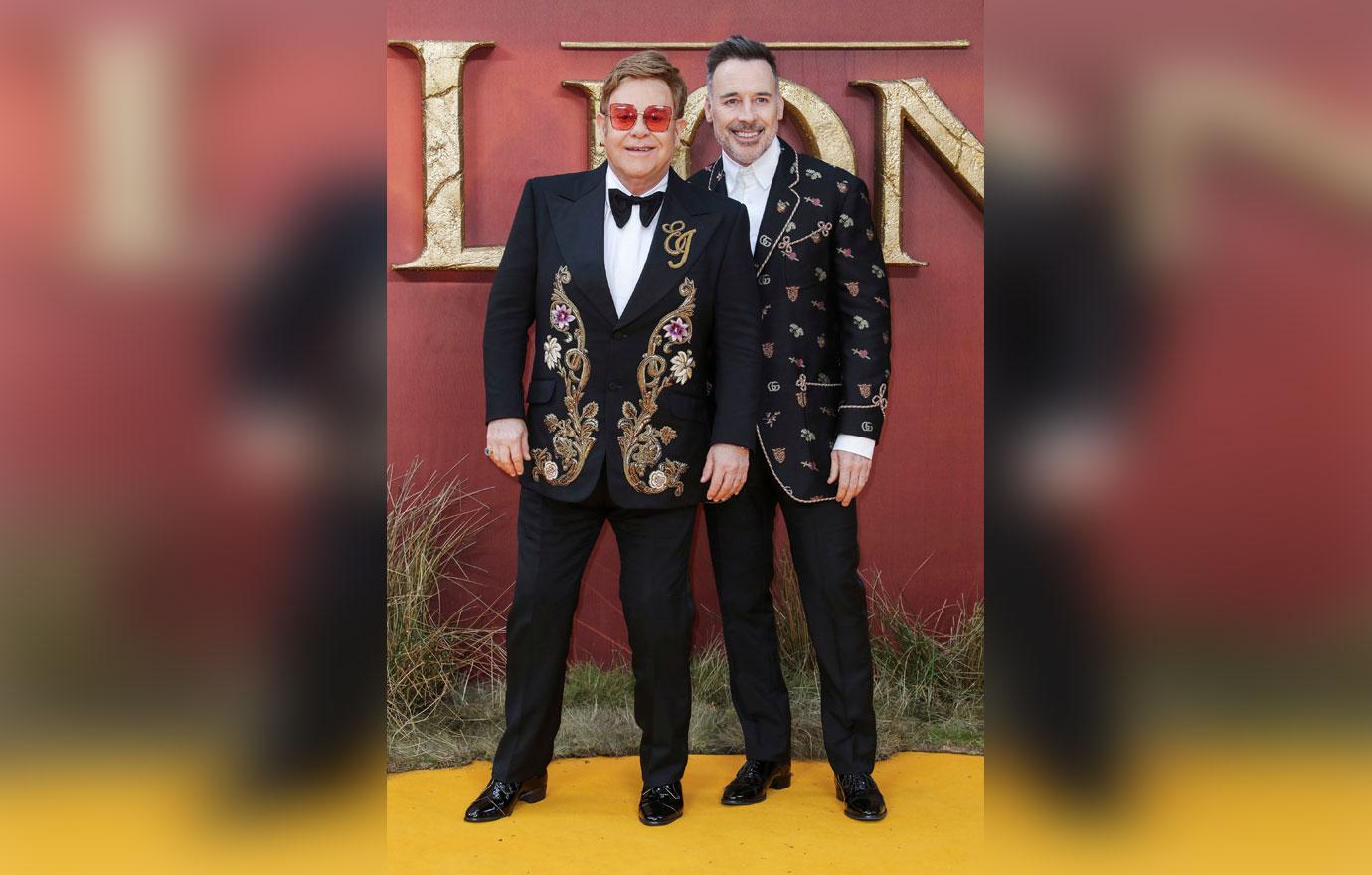 At one point, Elton was involved in a wild sex party that ultimately led to him getting robbed. In court a trial for a man named Cornelius Culwick was held after he was caught robbing Elton of a diamond and sapphire ring valued at 50,000 euros, and a 6,000 euro watch. In court it came out that Elton had held a sex party with Cornelius. "When it came to light that Elton had invited Cornelius for sex, the charge of 'theft' was changed to a lesser offense of "dishonest handling." Cornelius was later acquitted and allowed to keep the watch as a souvenir.