Cheating, Drugs & Infertility! Demi Moore's Secrets & Scandals Revealed Amid Miscarriage Bombshell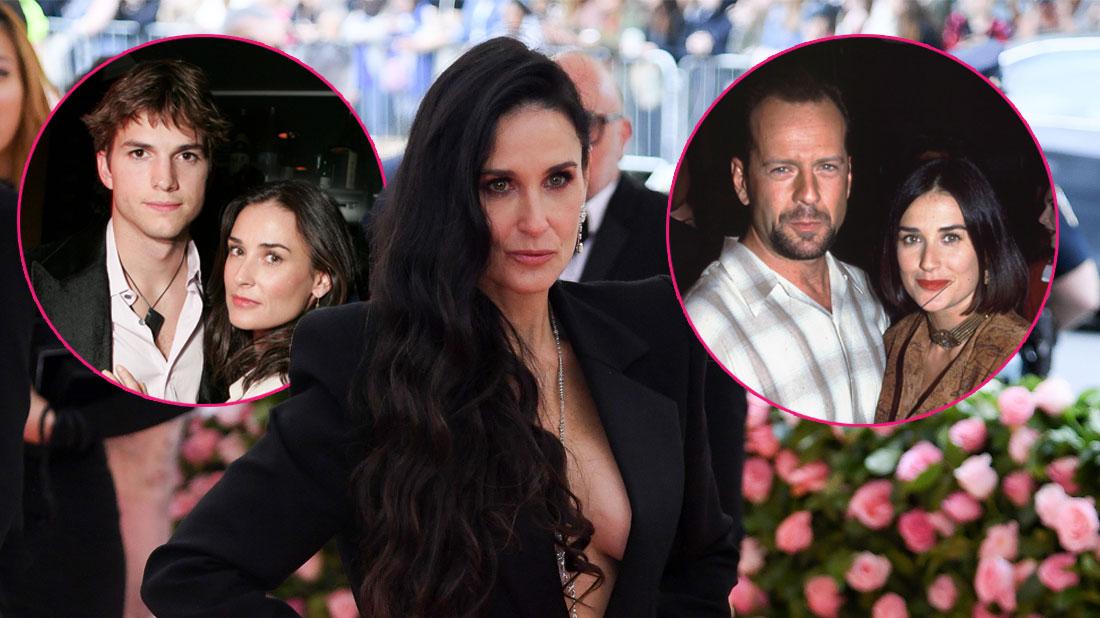 Demi Moore is revealing the darkest parts of her life in her new memoir, including a shocking confession she miscarried Ashton Kutcher's baby when she was six months pregnant, and now RadarOnline.com is telling all on the actress' most notorious secrets and scandals throughout the years.
In an excerpt from her bombshell book "Inside Out," obtained by The New York Times, she says she lost her ex-husband's baby while they were dating.
Article continues below advertisement
She intended on naming the baby girl Chaplin Ray but it never came to fruition as Moore reveals she blames herself for the loss because she had begun drinking and taking Vicodin.
RadarOnline.com readers know Moore, 56, and Kutcher, 41, were an unlikely Hollywood couple who started dating in 2003, and despite their 15-year age gap, they wed in 2005.
In hopes of starting a family together, the famous couple tried out various fertility treatments, but Moore's toxic habits only worsened, making it hard for her to conceive.
The actors split in 2011 and divorced two years later due to Kutcher's infidelity. In 2015, Kutcher married Mila Kunis.
After the split, Moore went on a downward spiral and had a seizure after smoking synthetic cannabis, inhaling nitrous oxide, during a night out with her daughter Rumer.
But Moore's dark road was only beginning. Years later, she'd be seen out partying hard and looking scary skinny.
Due to her addictions, her health and relationships, even with her own daughters, whom she shares with ex-husband Bruce Willis, began to deteriorate.
"I had no career," she told The New York Times. "No relationship."
Scroll through RadarOnline.com's gallery to learn more about the formerly troubled star's secrets and scandals throughout the years.
Troubled Past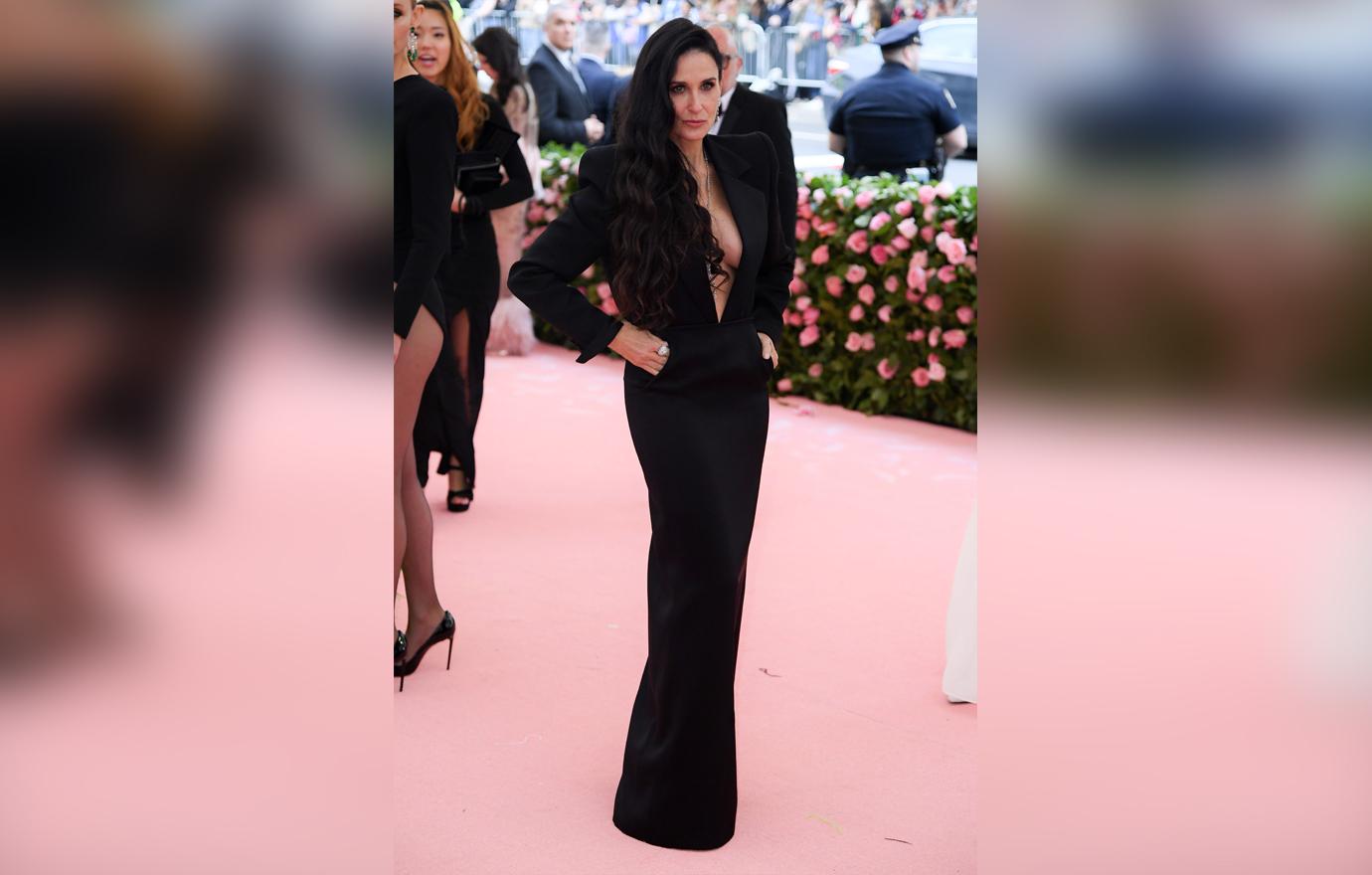 Moore and the That 70's Show alum got hitched and then they tried fertility treatments, but the New Mexico native's drinking got worse and she started abusing Vicodin. She also learned that her husband had been unfaithful. In her deeply candid and insightful memoir, the actress opens up about her miscarriage and fertility issues. Losing the baby was especially hard for Moore, who shares three daughters, Rumer, 31, Scout, 28, and Tallulah, 25, with Bruce Willis.
Article continues below advertisement
Naughty Secrets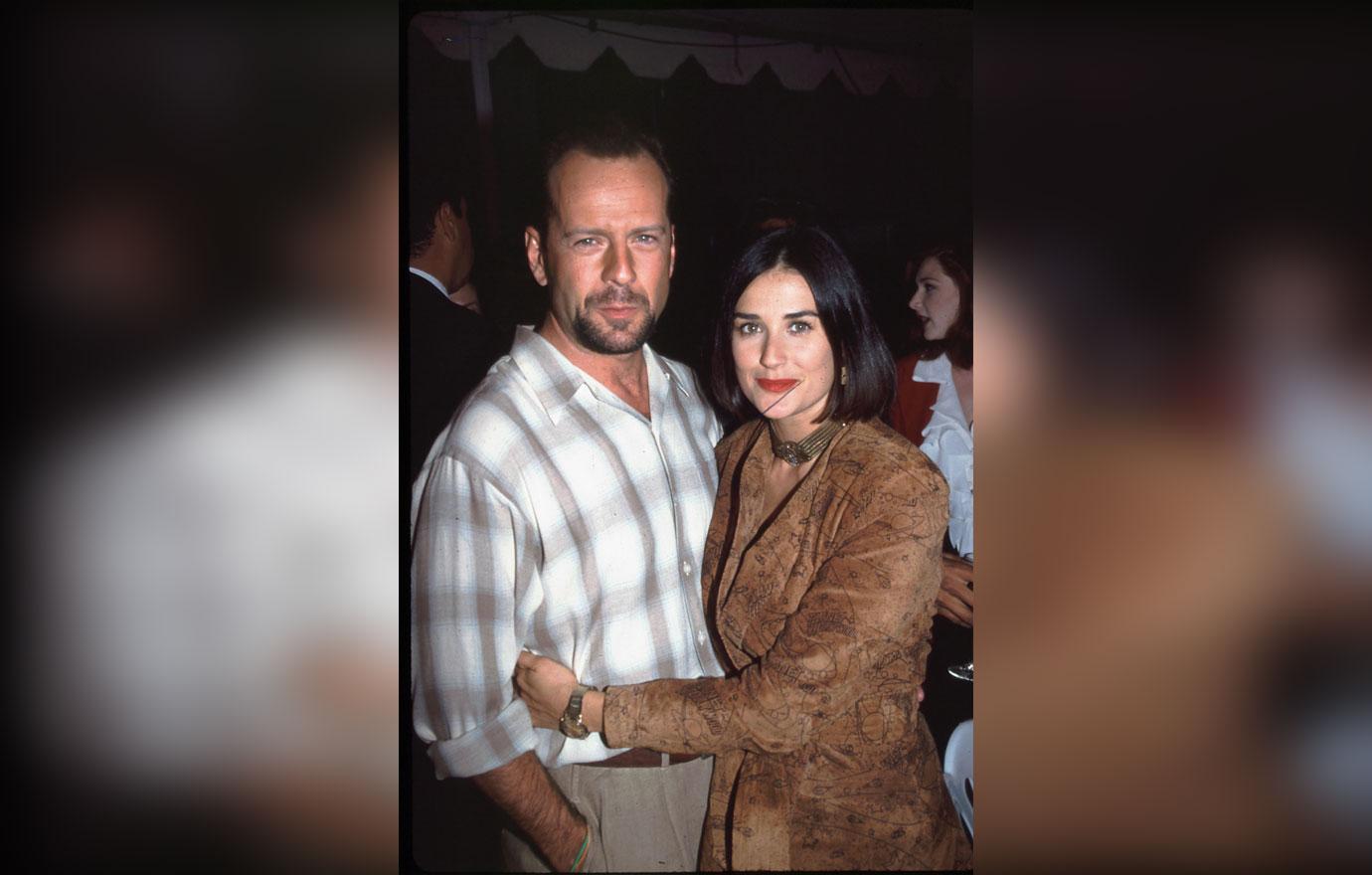 Rumors of a sex tape in 1989 rocked Moore and Willis' marriage. The Die Hard star was "furious" after learning a kinky video may have been made between her and her ex "Brat Pack" pal Rob Lowe. Although no such tape was ever leaked, sources at the time told The National Enquirer, "Bruce becomes livid every time someone mentions Lowe's name. It's an obsession with him. Bruce has the hottest temper of anyone in Hollywood."
In June 1998, Willis and Moore announced that they would be separating, claiming the primary reason was their busy schedules.
Moore is no stranger to infidelity. Soon after they announced their split, reports ran wild the estranged couple unleashed into a "loud and bitter" blowout because she'd allegedly learned that in the last days of their marriage he'd carried on a torrid affair right under her nose with a much younger Demi-lookalike, according to Star Magazine. The woman told friend how she and Willis would "secretly meet" at his bachelor pads in Idaho and Hollywood Hills.
Soon after their divorce was finalized, Moore swore off actors for good and found a stay-at-home man in sleepy Hailey, Idaho. According to Star magazine, Moore told friends she made a conscious decision to share her life with a normal, uncomplicated guy and not an uptight arrogant, movie star — but fans know that didn't last long, as she would eventually marry Hollywood hunk Ashton Kutcher.
Article continues below advertisement
Shame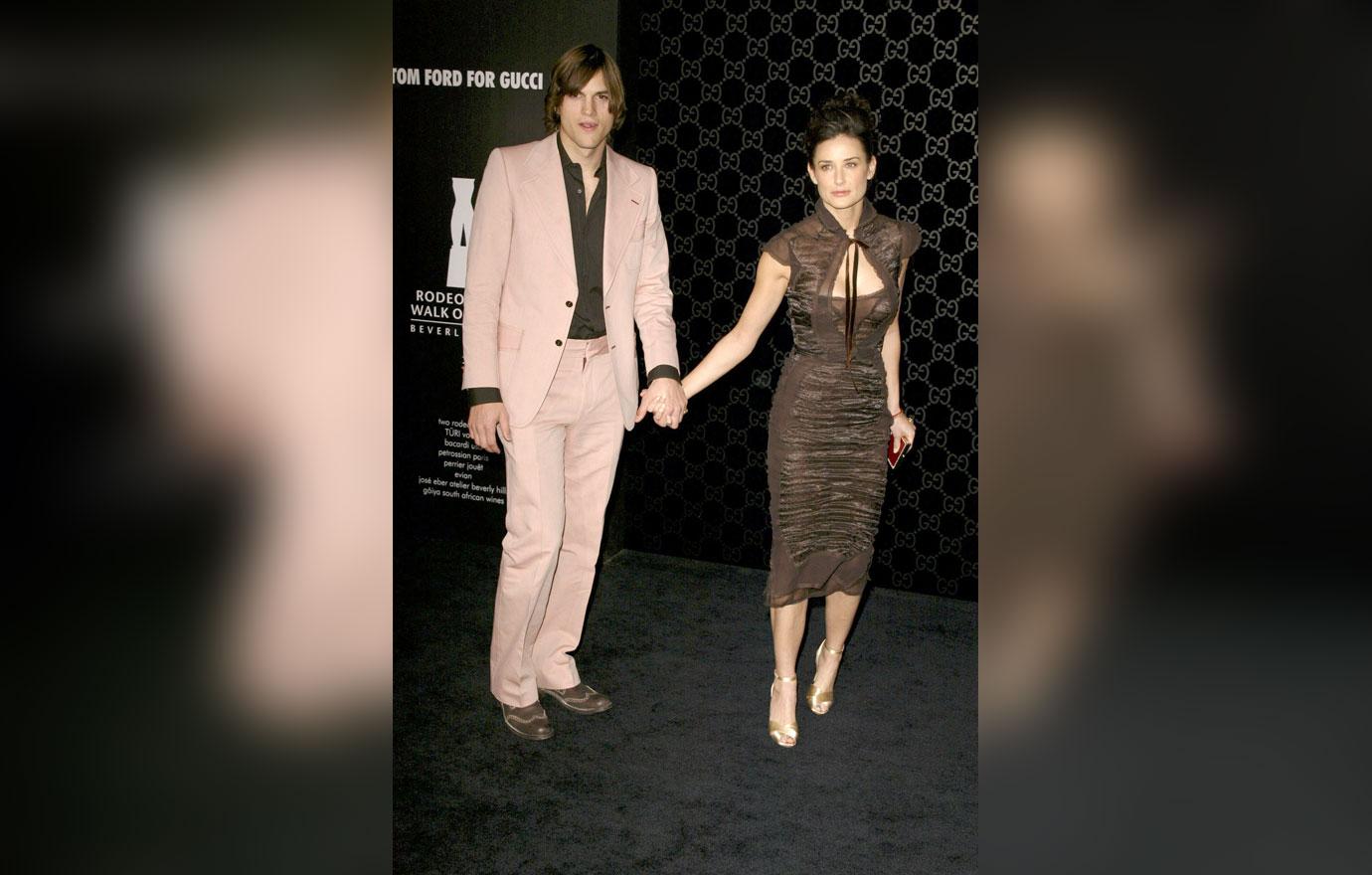 Demi Moore went on to wed Ashton Kutcher years later but split in 2011 after he was caught cheating on her on their sixth wedding anniversary. "Demi was crushed and felt betrayed," a source very close to the situation previously told RadarOnline.com exclusively.
After the actress found out Kutcher had an affair with college student Sara Leal, she finally confirmed that she was indeed legally ending her six year marriage.
After his fling with Leal became public (including the detail that they had unprotected sex) he tried to fix things with his wife, but they were already living separate lives and the marriage was beyond repair.
Article continues below advertisement
I'm Done!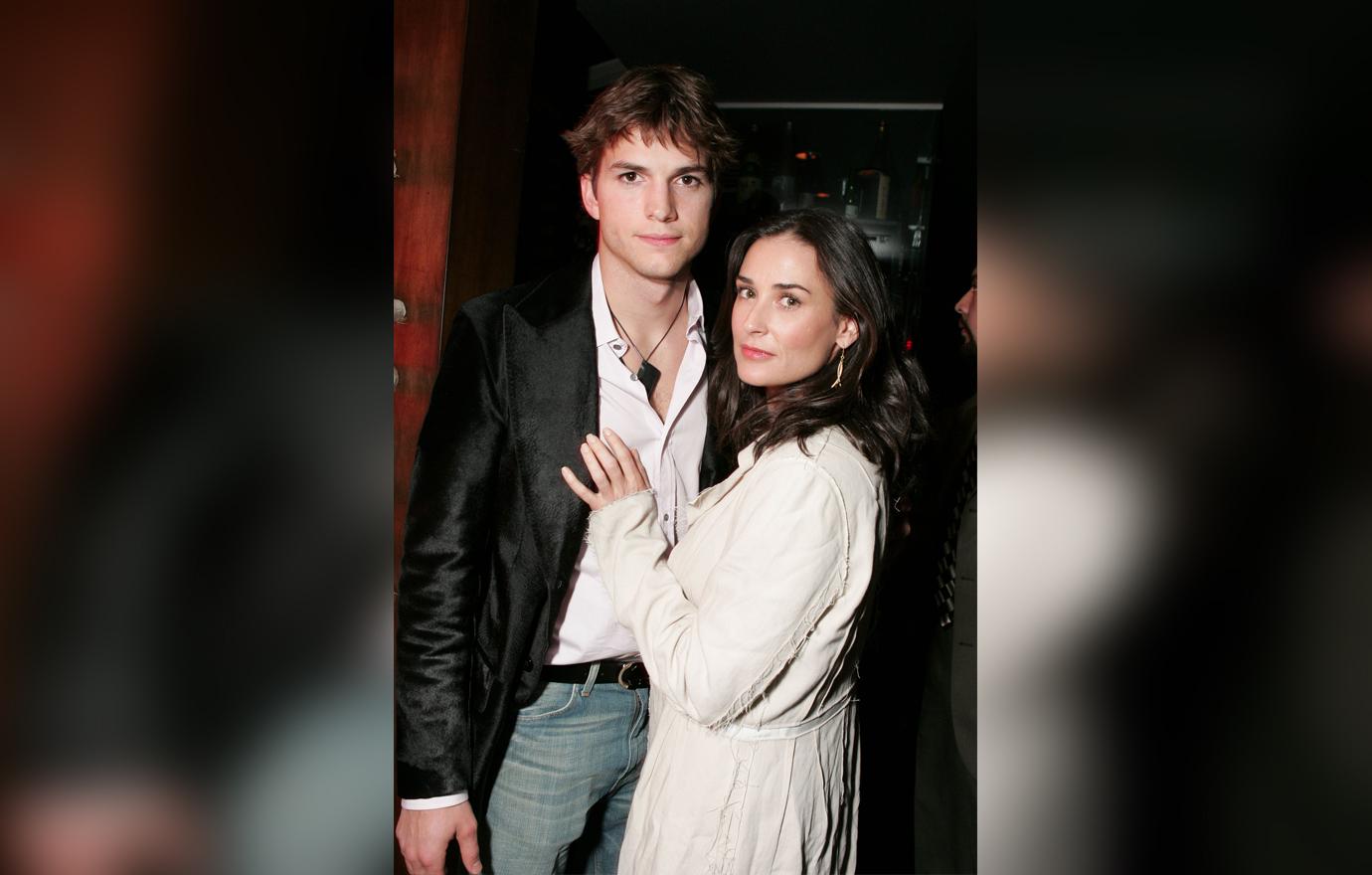 "Demi's finally ready to move on after all these years because she's sick of feeling like she can't trust Ashton," an insider revealed to Star. "Especially as his star continues to rise with Two and a Half Men, he's become really vague about where — and with whom — he spends his time."
And, while the fling may have been the final straw, this was not the first time that Kutcher has been caught cheating.
As Star exclusively reported, a then 21-year-old Brittney Jones claimed that she had a steamy one-night stand with Kutcher a year prior after she met him at the Lucky Strike Lanes in Hollywood in July 2010, when he was out with Demi and her daughter Rumer Willis.
The pair separated in 2011, divorcing two years later. "It is with great sadness and a heavy heart that I have decided to end my six-year marriage to Ashton," Moore told Us Weekly following their split. "As a woman, a mother and a wife there are certain values and vows that I hold sacred. And it is in this spirit that I have chosen to move forward with my life."
Article continues below advertisement
Downward Spiral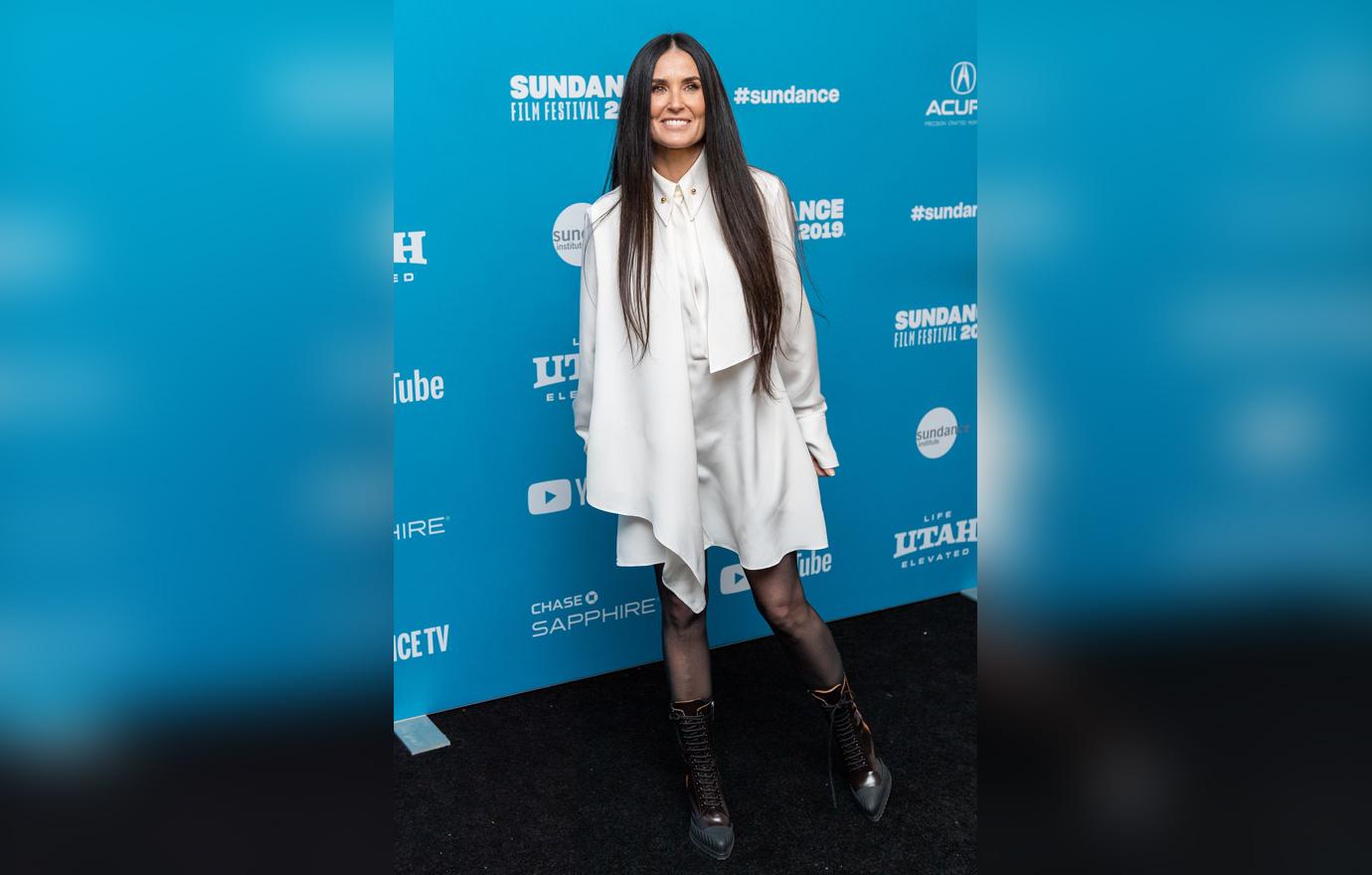 Single and alone in 2012, Moore went on a downward spiral. During a night out with her eldest daughter, Rumer Willis, Moore had a seizure after she smoked synthetic cannabis and inhaled nitrous oxide, causing her body to go into shock.
In 2012, the actress attended a rehab program for trauma, codependency and substance abuse. She even worked with a special doctor to help change her lifestyle and cure her ongoing health issues.
Article continues below advertisement
So Sad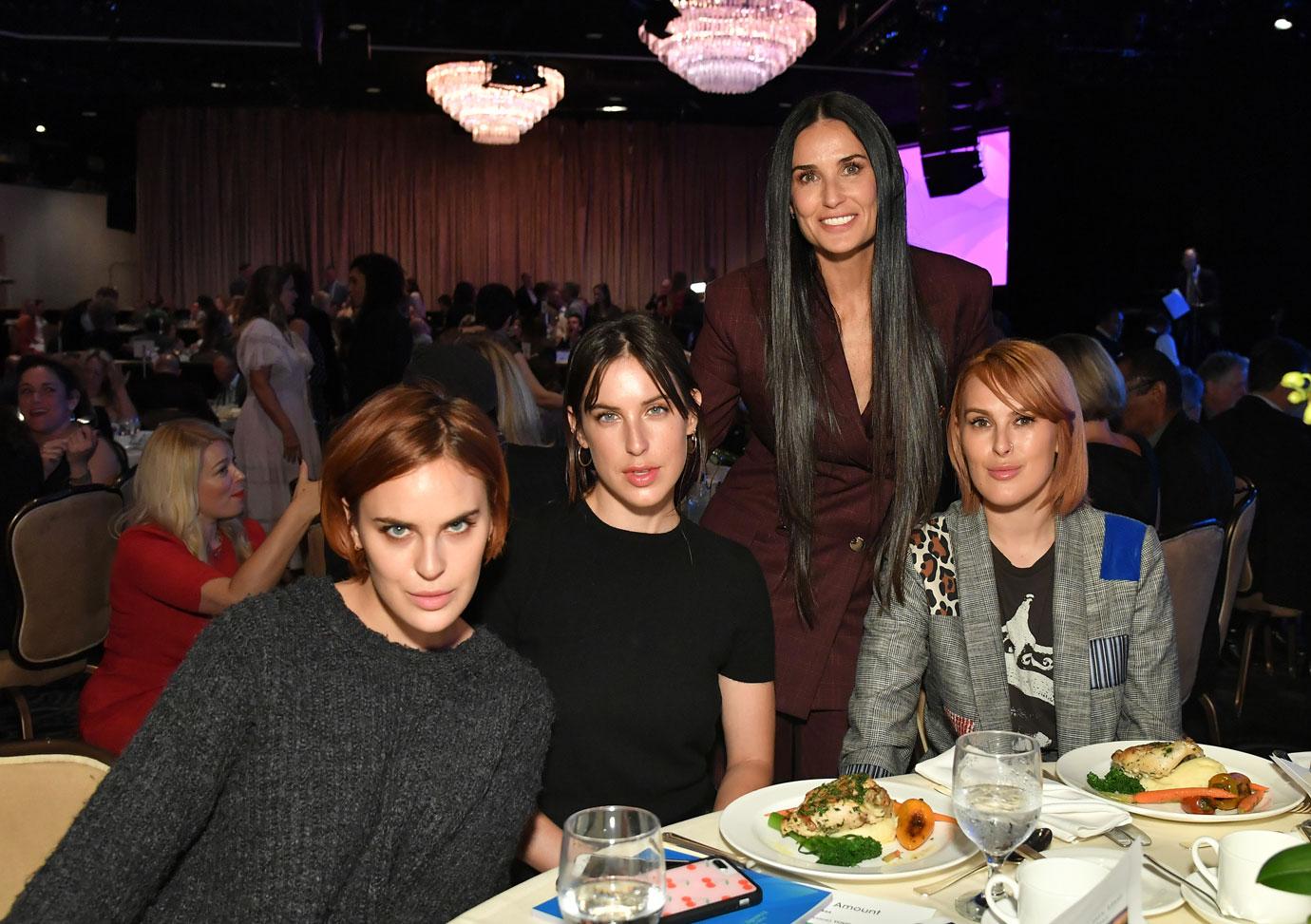 At that point the actress became nearly estranged from all three of her daughters, all whom had had enough of her wild behavior.
Article continues below advertisement
Tragedy Strikes Again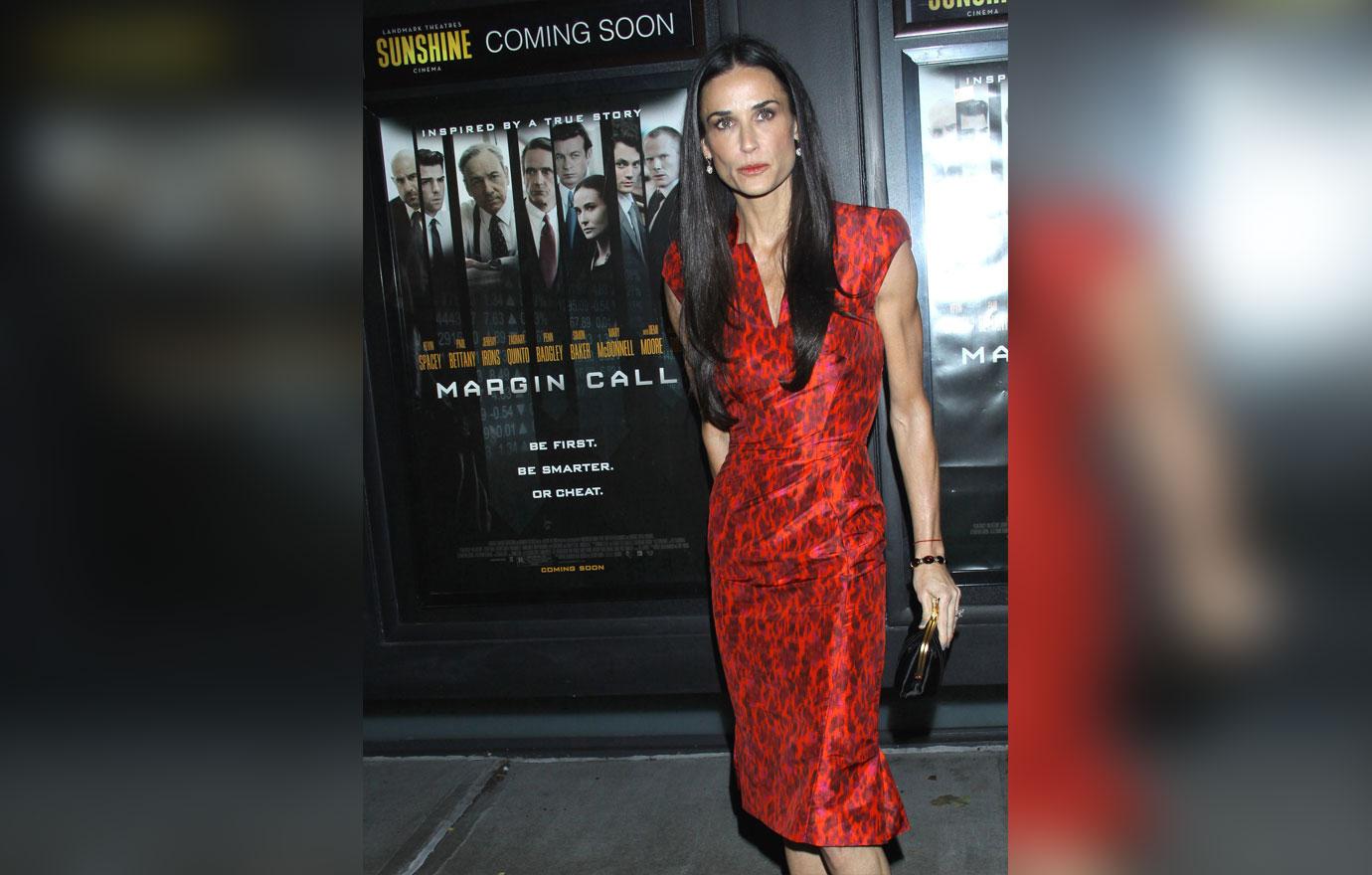 Three years later, a tragic incident would destroy Moore once again. She payed a terrible toll for the shocking death of a 21-year-old man who drowned in the pool at her Los Angeles home. Seemingly stressed out and frayed at the edges, Moore emerged after the tragedy looking visibly "tired."
The Ghost beauty was shaken by Edenilson Steven Valle's drowning during a party thrown by the caretaker of Moore's home.
"I am in absolute shock," Moore said at the time. "My heart goes to this young man's family and friends."
Article continues below advertisement
On The Prowl!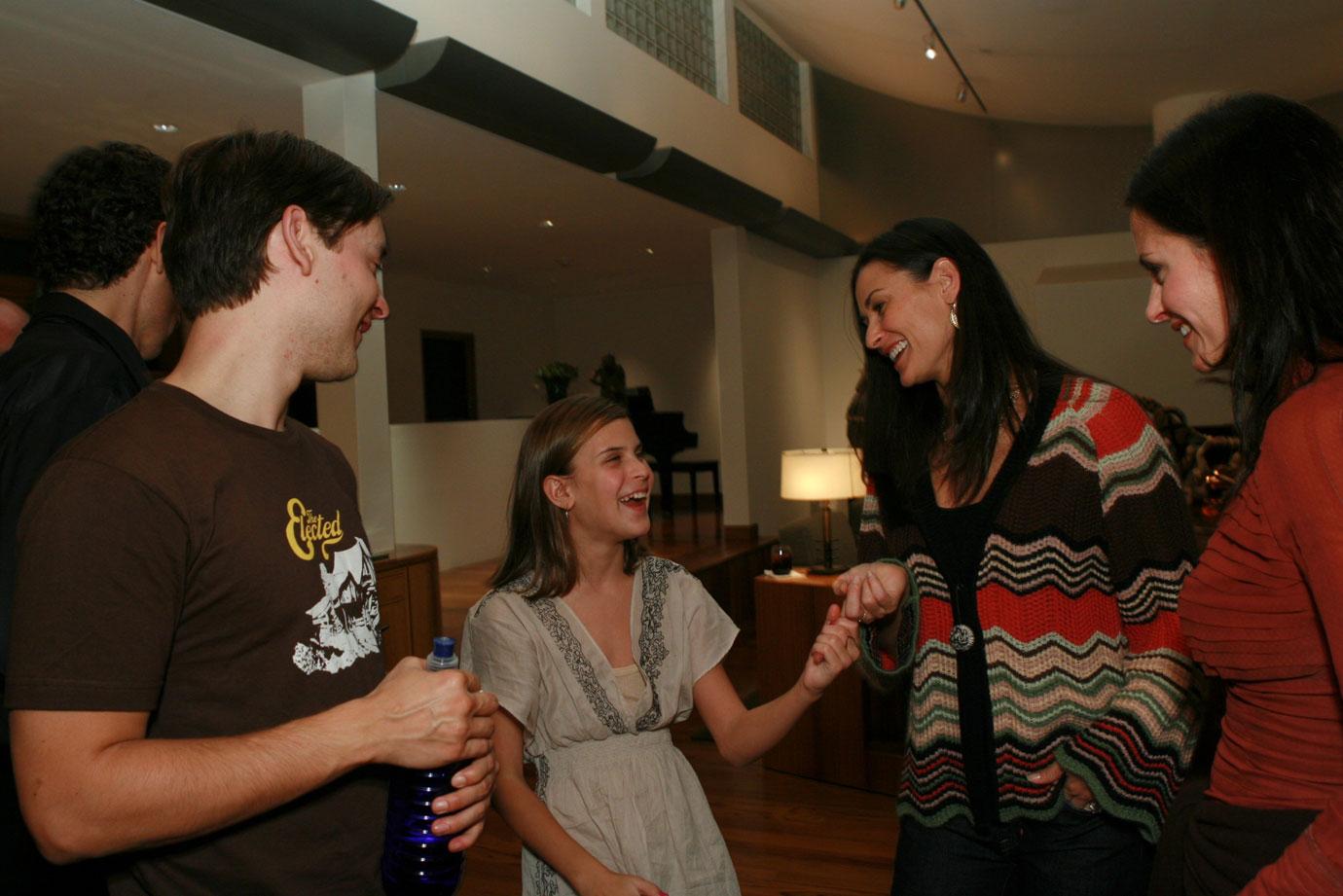 Although she "swore off" Hollywood men in the past, National Enquirer revealed in 2016 she'd welcomed yet another cub into her cougar's garden — this time ex-boyfriend Tobey Maguire!
"Demi and Tobey had a brief, but steamy, affair in 2002 before Ashton swept her off her feet," an insider told the publication.
A source said Maguire's marriage woes with wife Jennifer Meyer at the time spelled opportunity for the much older actress.
But since her 2013 divorce from Kutcher, Moore bounced from one boy toy to another, including Australian pearl diver Will Hanigan and art dealer Vito Schanbel.
The Striptease star even dated restauranteur Harry Morton — who also had dated daughter Rumer!
Article continues below advertisement
Back In The Hole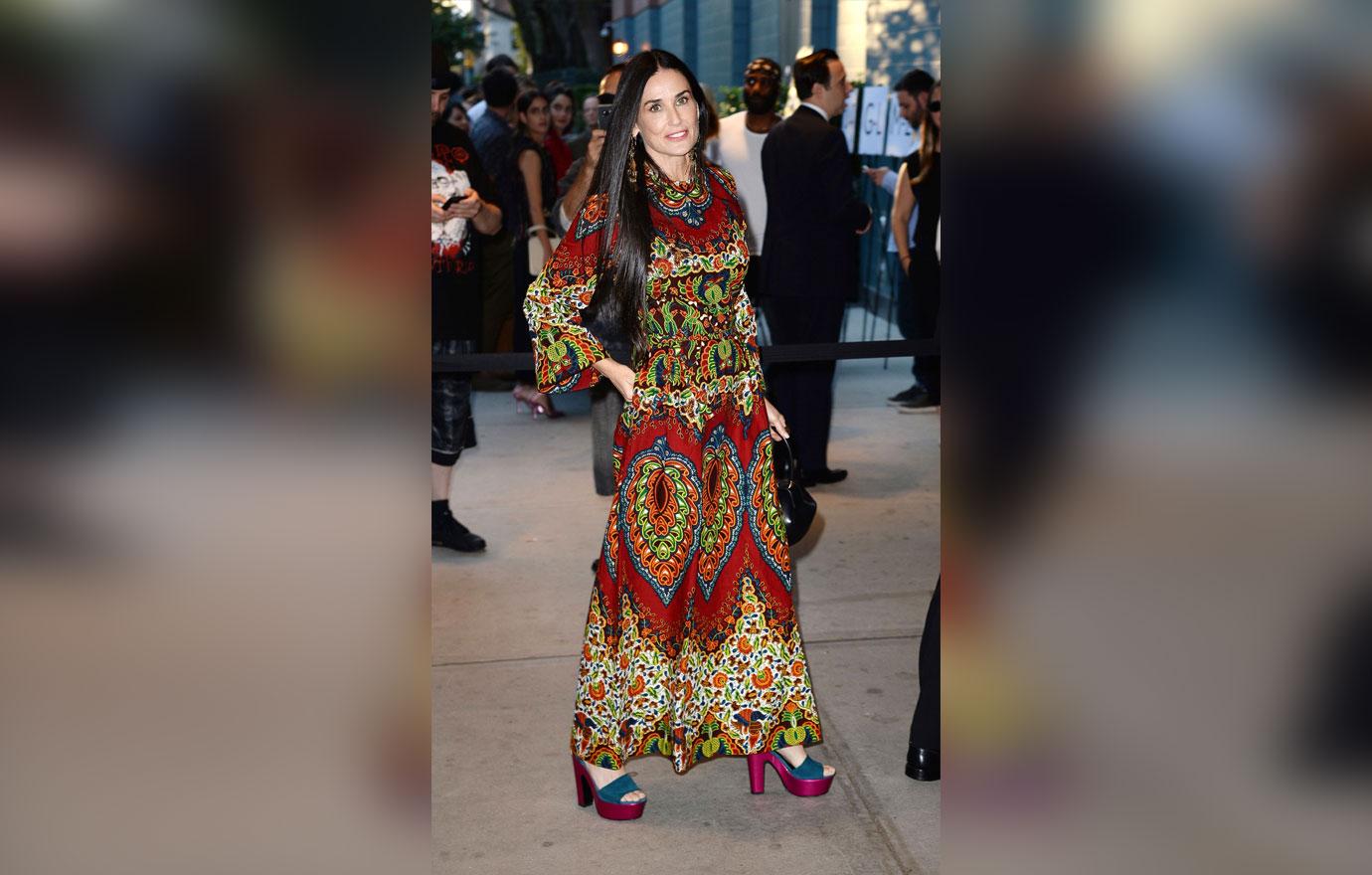 Crushed by a string of disastrous romances, unfortunate incidences and a crumbling career, Moore was an emotional time bomb ready to explode — so bad that pals told The National Enquirer she desperately needed another stint in rehab.
"Demi feels professionally irrelevant and alone, and will do anything to recapture her youth, but it's literally killing her," said a worried friend.
While reps at the time claimed she'd been treated for "exhaustion," sources told the publication Moore was doing "whip-its" and partying hard late into the night.
The 5-foot-5 star plummeted to a boney 105 pounds, and nearly collapsed at the Vogue 100 Gala dinner in London May 2016.
"She looks gaunt and gravely ill," New York's Dr. Stuart Fischer, who hasn't treated the star, said. "She's facing the very real danger of self-imposed malnutrition."
Article continues below advertisement
Wow!
But before all that, 22 years before Moore began dating Kutcher, she had a crazy, steamy fling with John Cyer in the mid 80s while filming No Small Affair, a romantic comedy. But cracks began to show after filming began, according to Star Magazine. Cryer recalled there were days on set Moore seemed "agitated" and he "couldn't get through to her."
He dropped the bombshell: Moore had revealed to him at one point that she had previously tried cocaine and "apparently found it enjoyable."
Moore previously spent two weeks in rehab following a hospital stay for "convulsions due to cocaine" after she began filming St. Elmo's Fire in late 1984.
Moore's shocking new memoir hits bookstores on September 24.