Charlize Theron Picks Up Sad Looking Son From Karate Lesson, Dishes On Her Girlish Love For Sean Penn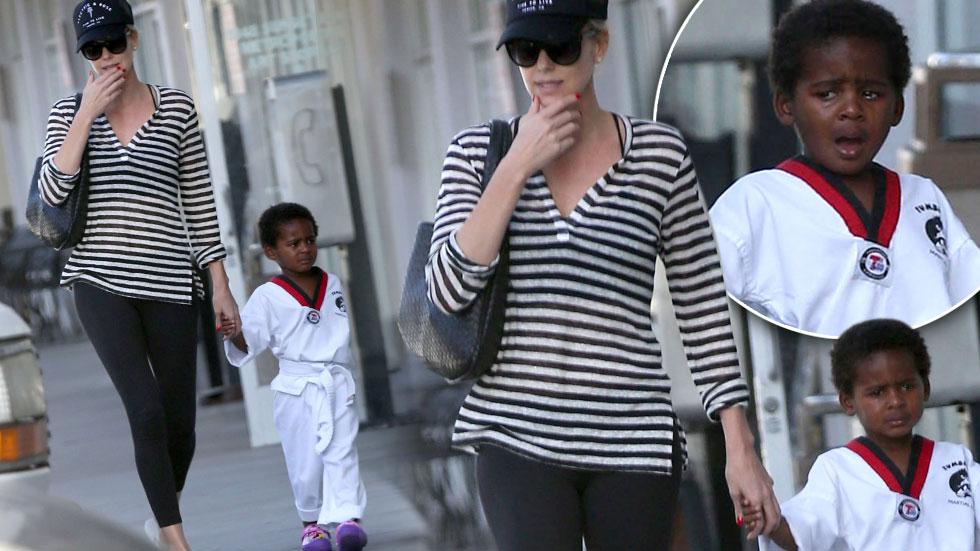 What's wrong little guy? Charlize Theron picks up teary-eyed son Jackson from Karate class in Los Angeles on Wednesday.
Article continues below advertisement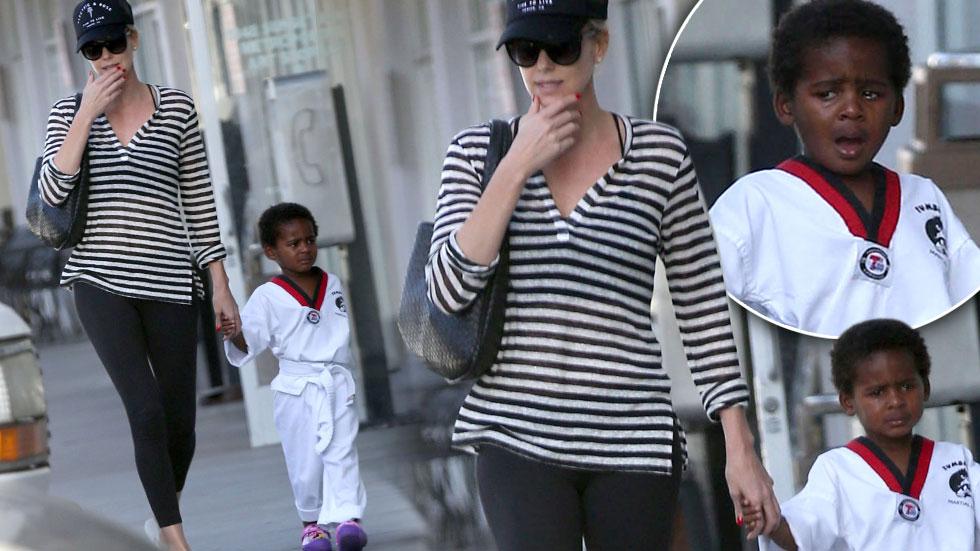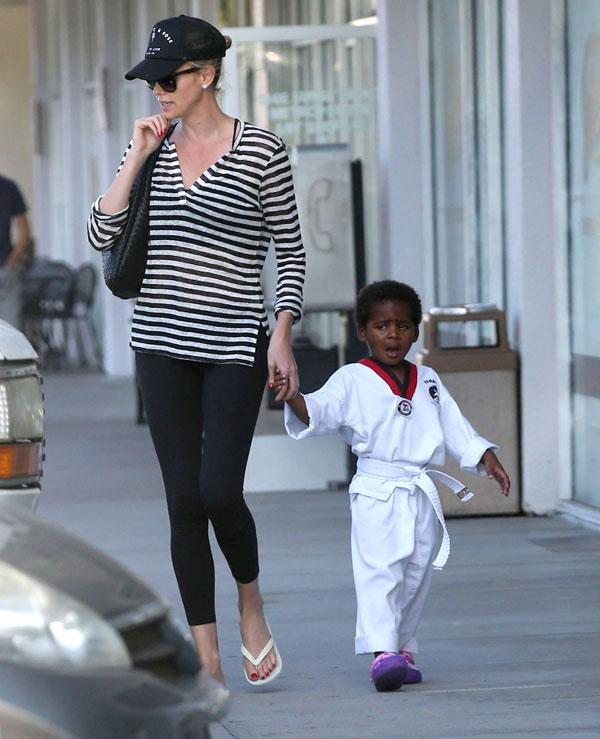 Poor guy! Charlize Theron's adopted son left karate class looking a little upset.
Article continues below advertisement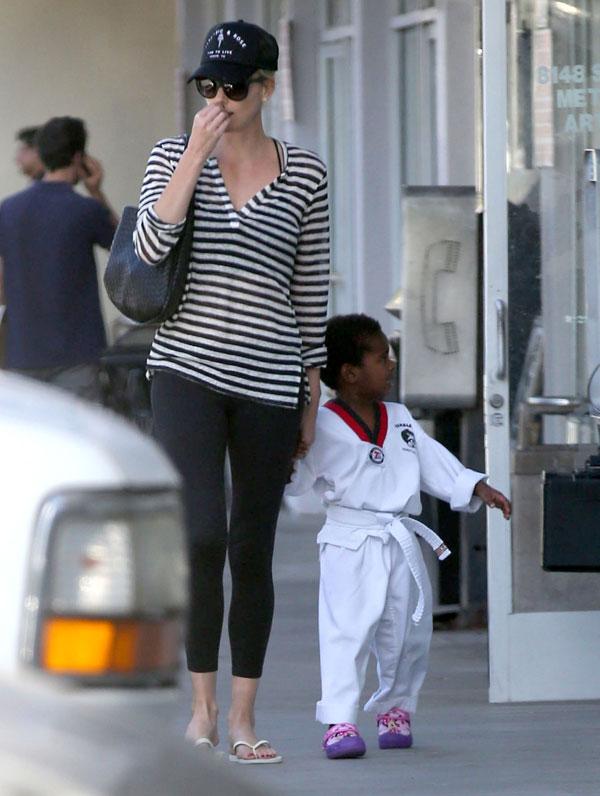 But Theron, being an expert mother, made light of the situation and steered him along to the car.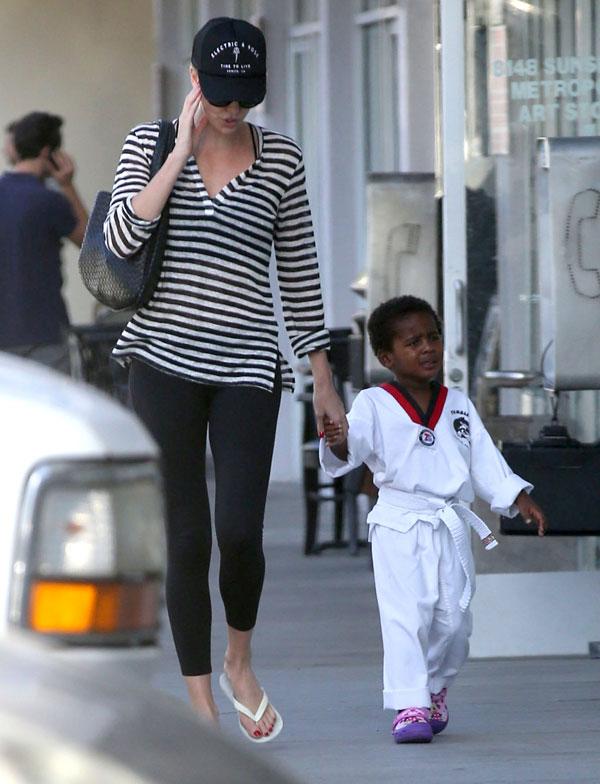 The blonde beauty has been a bundle of joy these days, mostly thanks to her budding relationship with actor Sean Penn.
Article continues below advertisement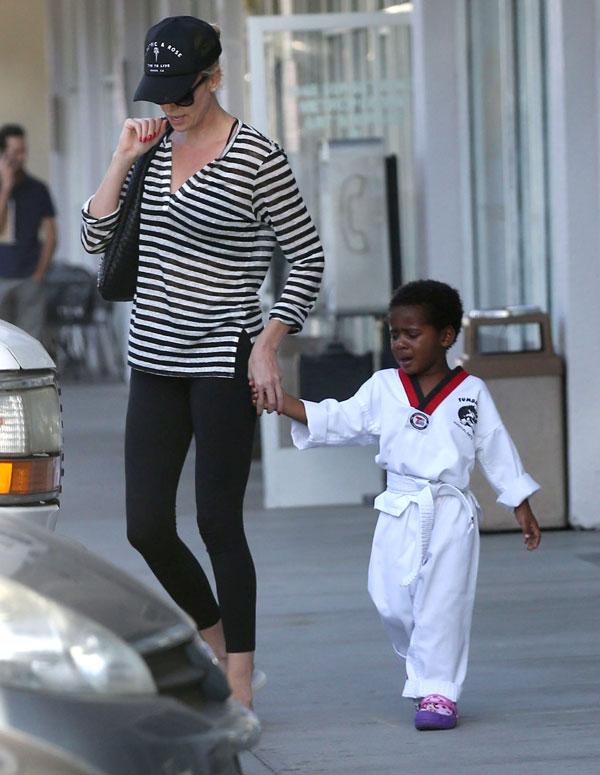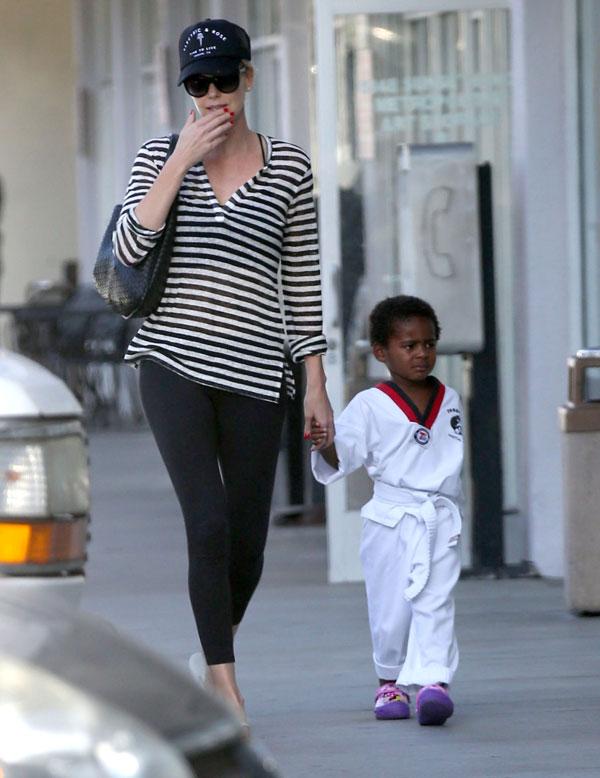 In a recent interview with Esquire, Theron gushed over her new man, explaining that they were "friends for 20 years" before anything romantic happened.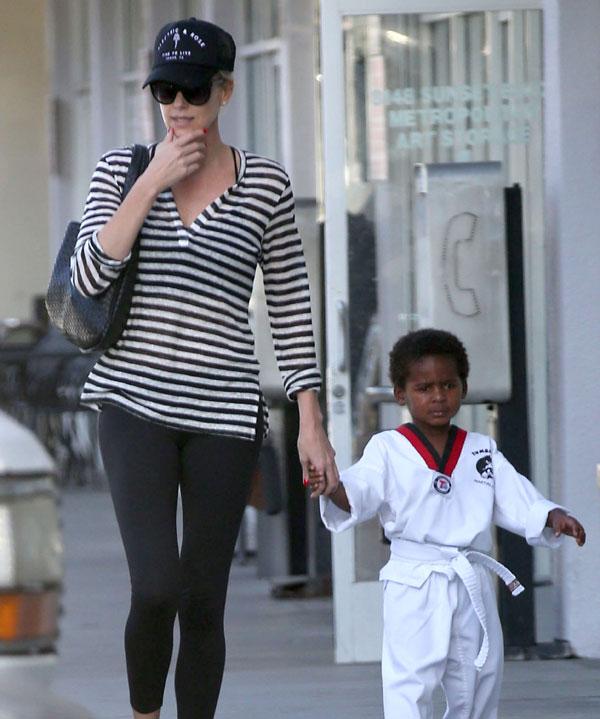 "I'm a very, very, very lucky girl. Very lucky. He's hot. He is hot. How do you say that in an interview? You're a forty-year-old woman sounding like a sixteen-year-old," she quipped during the sit-down.