Exclusive
Pill Bottles, Broken Dreams & Bizarre Behavior — Brittany Murphy's Last Days EXPOSED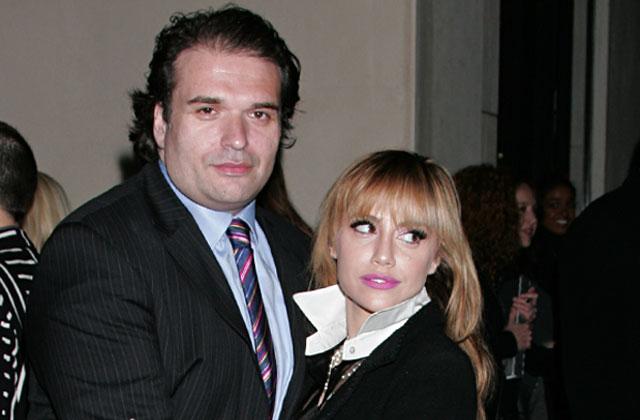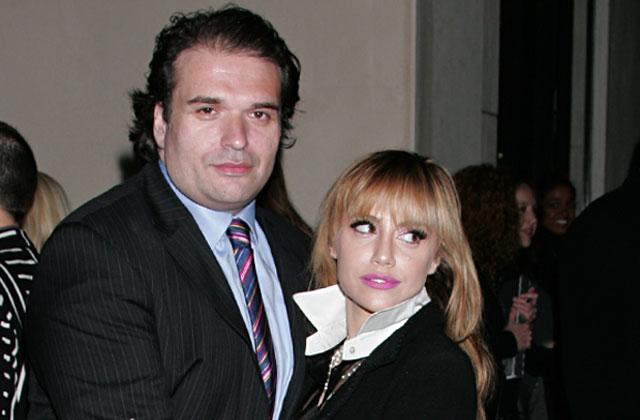 Fans were shocked when Brittany Murphy was found dead in her Hollywood Hills home at just 32 on December 20, 2009. But the star's inner circle was hardly surprised by her seemingly sudden demise. Author Bryn Curt James Hammond exposed Murphy's sick, sad final days in his new tell-all, A Case For Murder: Brittany Murphy Files.
Article continues below advertisement
Max Azria – Backstage – Fall 08 MBFW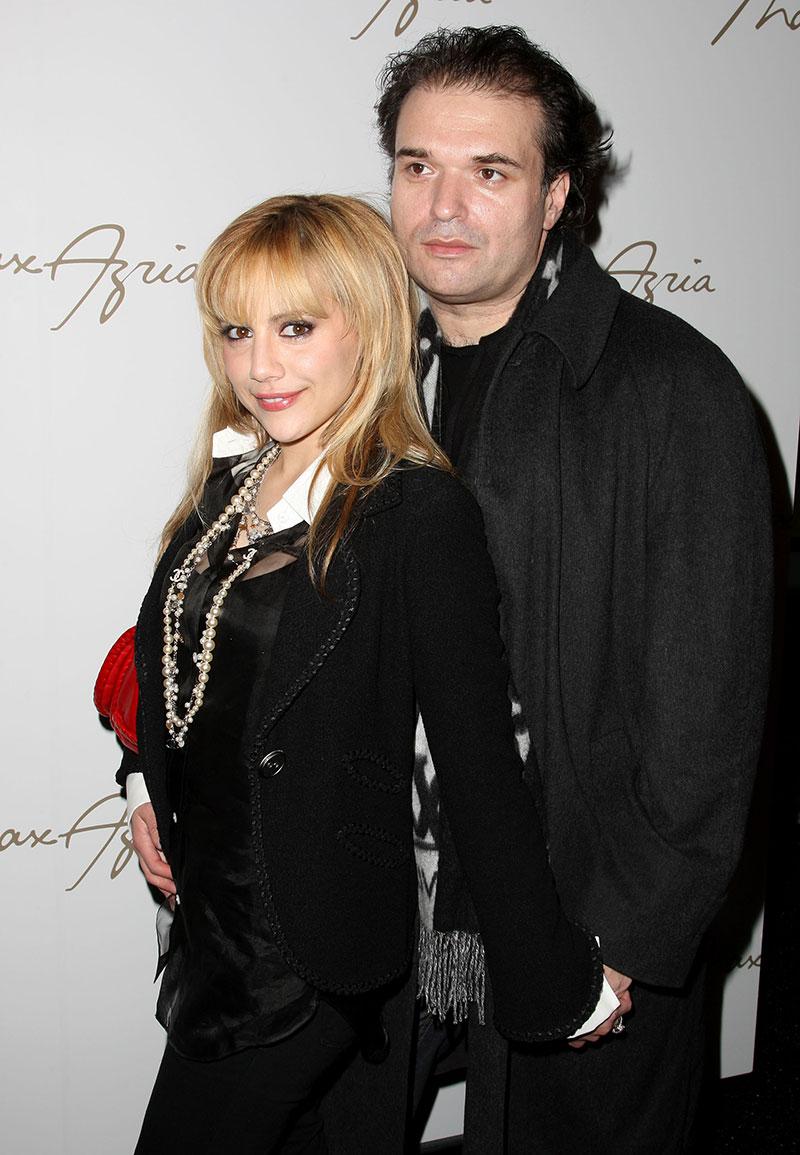 Murphy and husband Simon Monjack's home was a cluttered mess in the days before she died, Hammond claimed. The bedroom was filled with a "mountain of clothes, make-up, perfumes, an oxygen machine and medical supplies…It was a ready-made drug store," the author wrote. "The large bed was stained and the sheets twisted and drenched in sweat. Flanking each side of the bed were nightstands covered in…half-drunk bottles of water, prescription medication bottles, some open and some empty, and used tissues."
Brittany Murphy leaving the Max Azria afterparty in New York City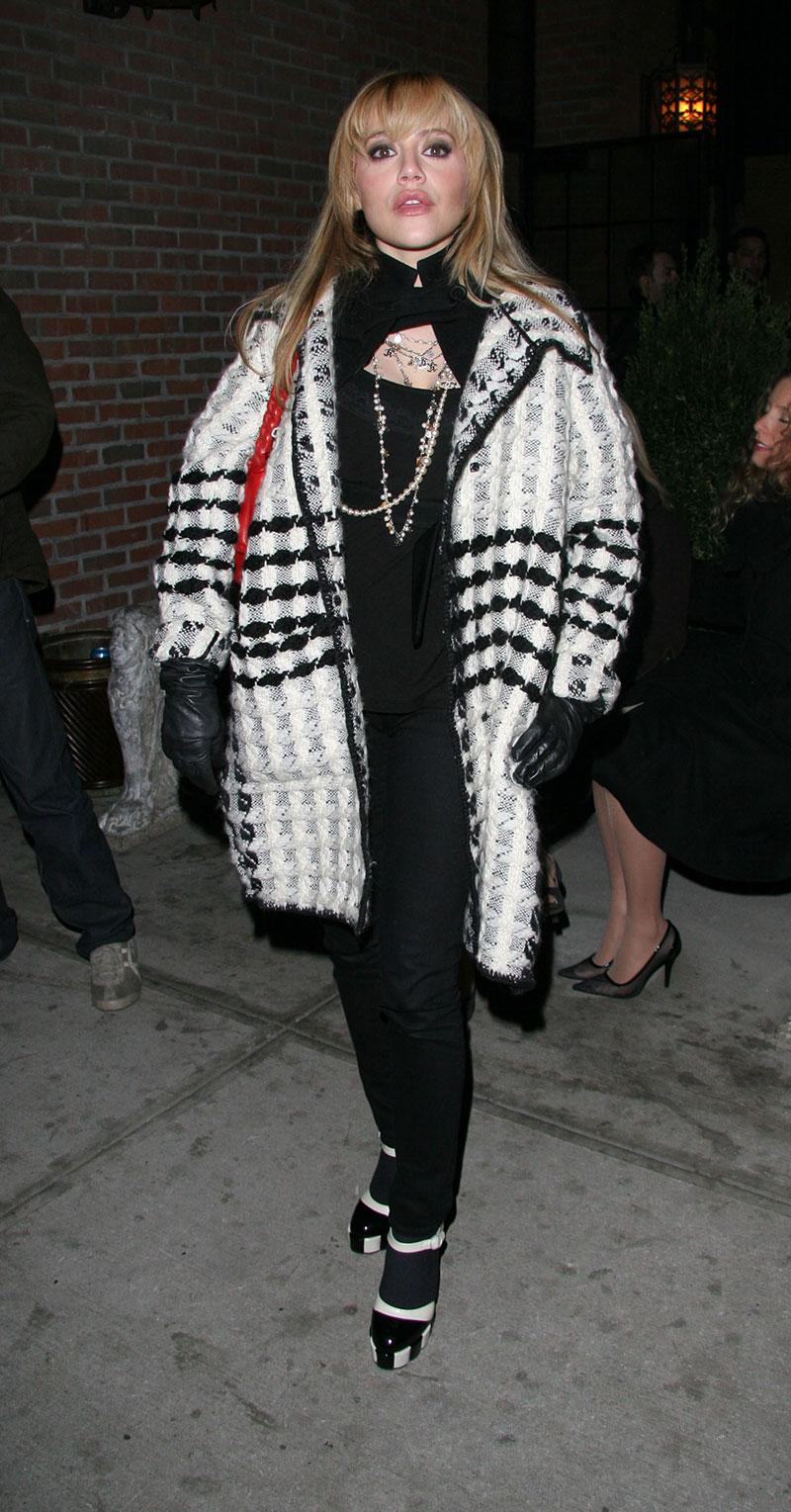 A film producer who worked with Murphy before her death said the star appeared "bony" and never touched food. "Not once did I see her eat!" she source said. "She would drink coffee all day. She looked sickly."
Article continues below advertisement
A Look Back at the Premiere of "Just Married" with the Late Brittany Murphy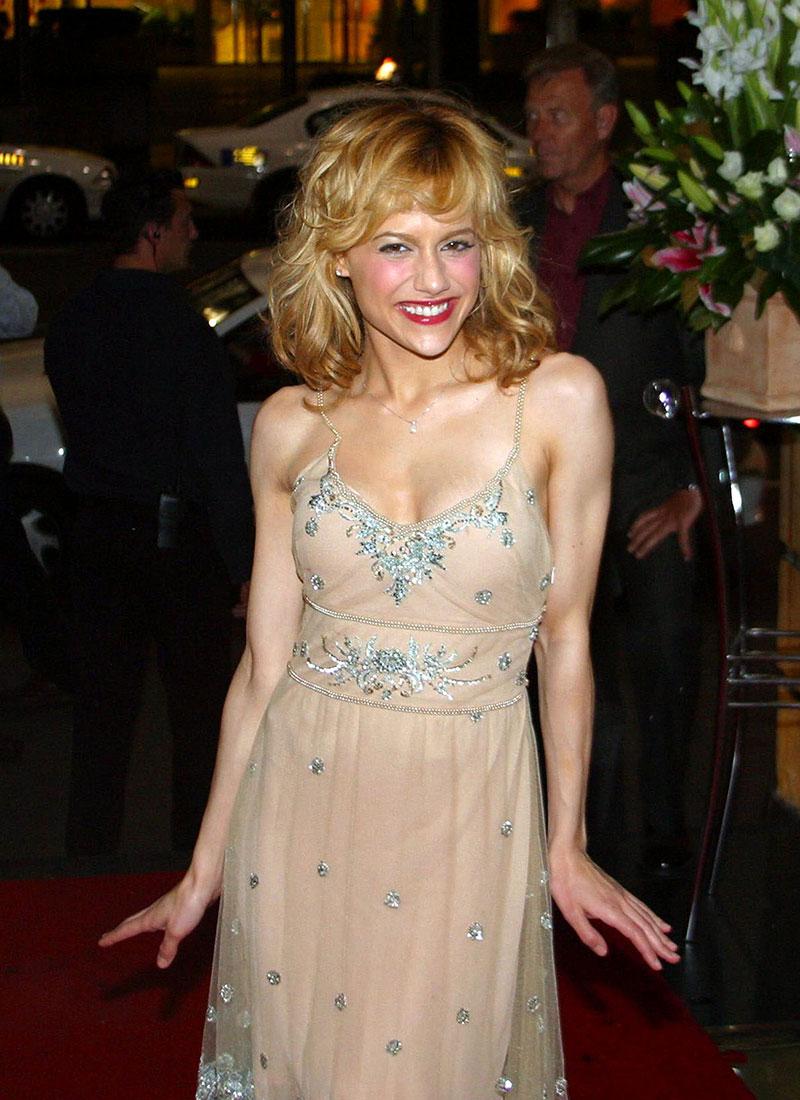 Another crew member claimed Murphy spent "hours" in the bathroom for what her team called "hair and makeup." But the actress would leave the facilities completely fresh-faced. "She looked like death," the insider insisted.
Article continues below advertisement
"Across The Hall" Los Angeles Premiere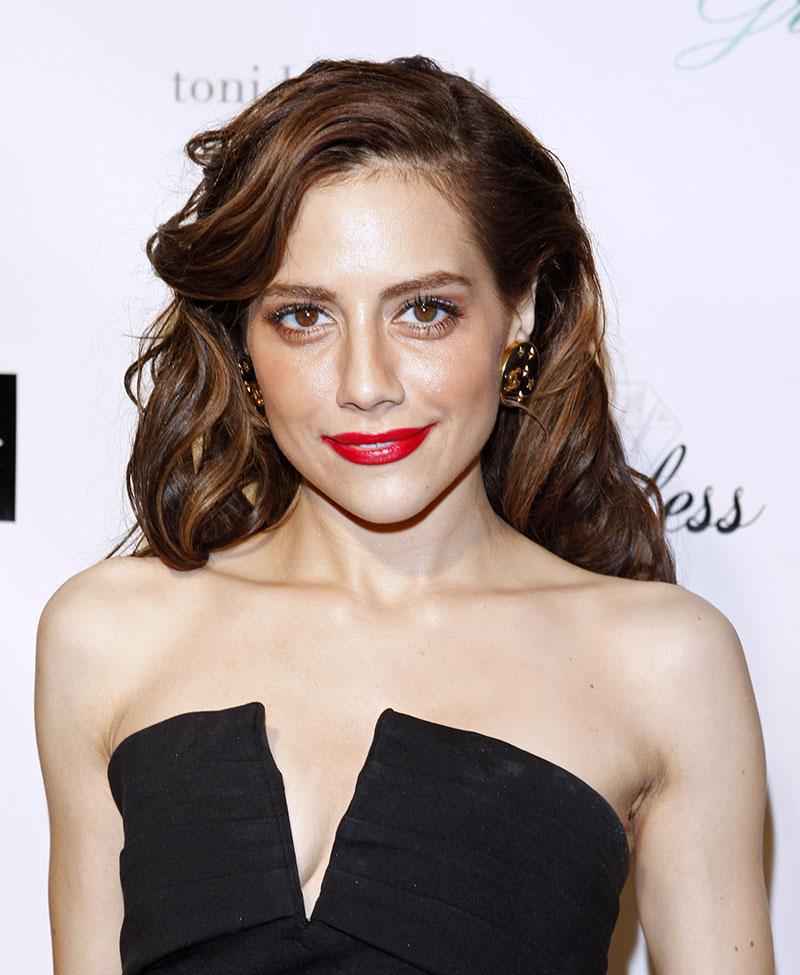 When Murphy filmed thriller Abandoned in June 2009, she often arrived hours late to set, a source claimed. And when she finally showed up, she looked "unwell." "Her hands were a purple-blue color," the insider said. "It was sad and worrying to see how unhealthy she looked and to be honest if it wasn't for her name I don't believe she would have been hired."
Article continues below advertisement
Prada LA Presents "Trembled Blossoms" – Arrivals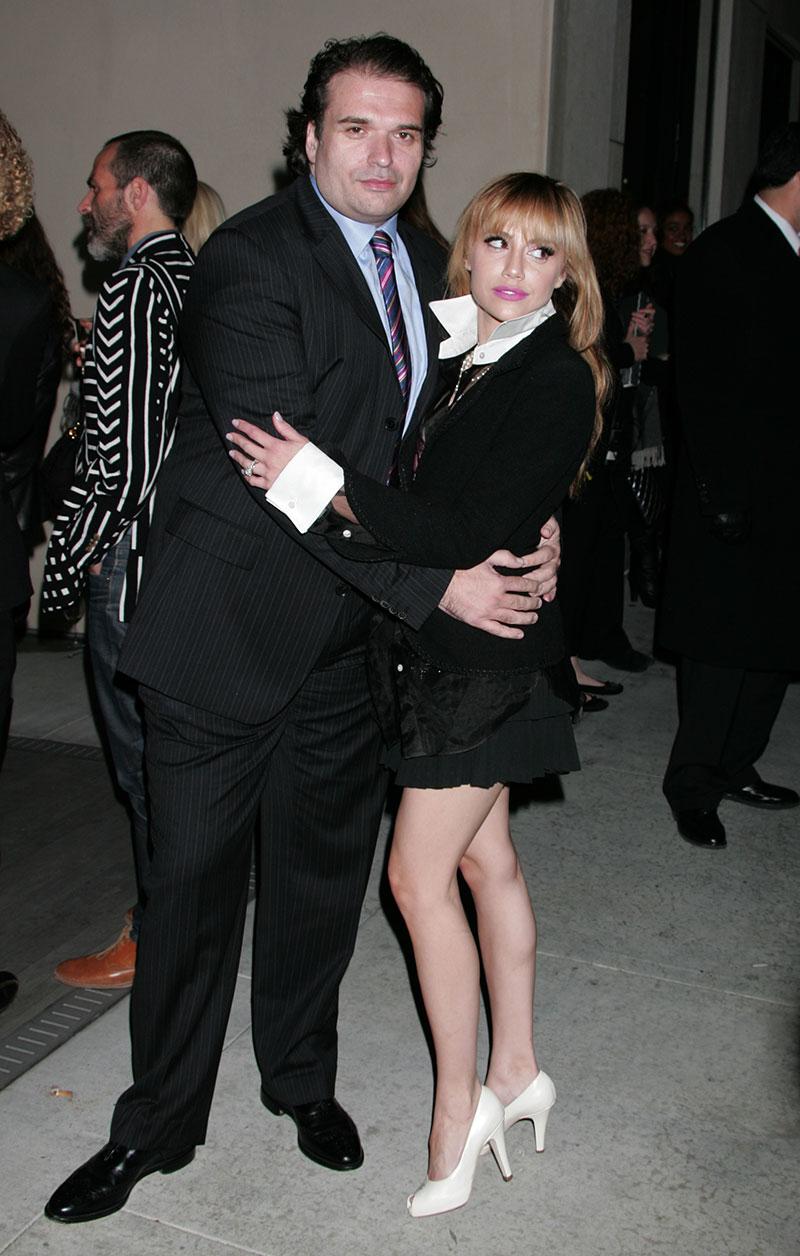 In a bizarre twist, Murphy's ever-present, shady husband, who died just six months after her death, insisted on applying the star's makeup for the film. "That did strike me as odd," costar Jay Pickett told Hammond.
Article continues below advertisement
EXCLUSIVE: Brittany Murphy on August 28, 2002 shows off an American Flag on her jacket and poses barefoot on a lamppost on Park Ave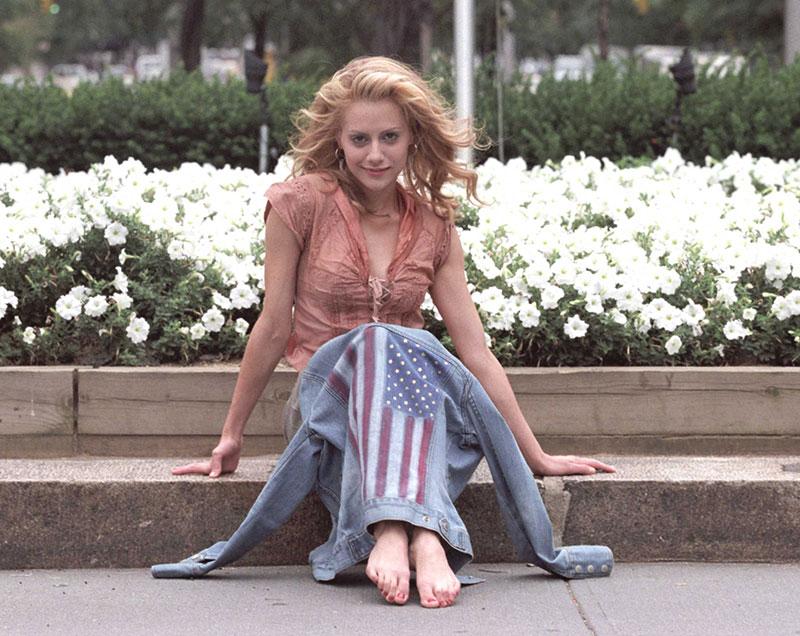 A dream shattered: Sick and tired of Hollywood, Murphy planned to move across the country to start a family. "Brittany wanted a different kind of life and she was going to move to New York before her death," Murphy's father Angelo Bertolotti told Hammond. "She was so excited to start a new life and have a baby."