3 Years In Hiding: See Barbara Walters' Sad Last Photos Before Dementia Downfall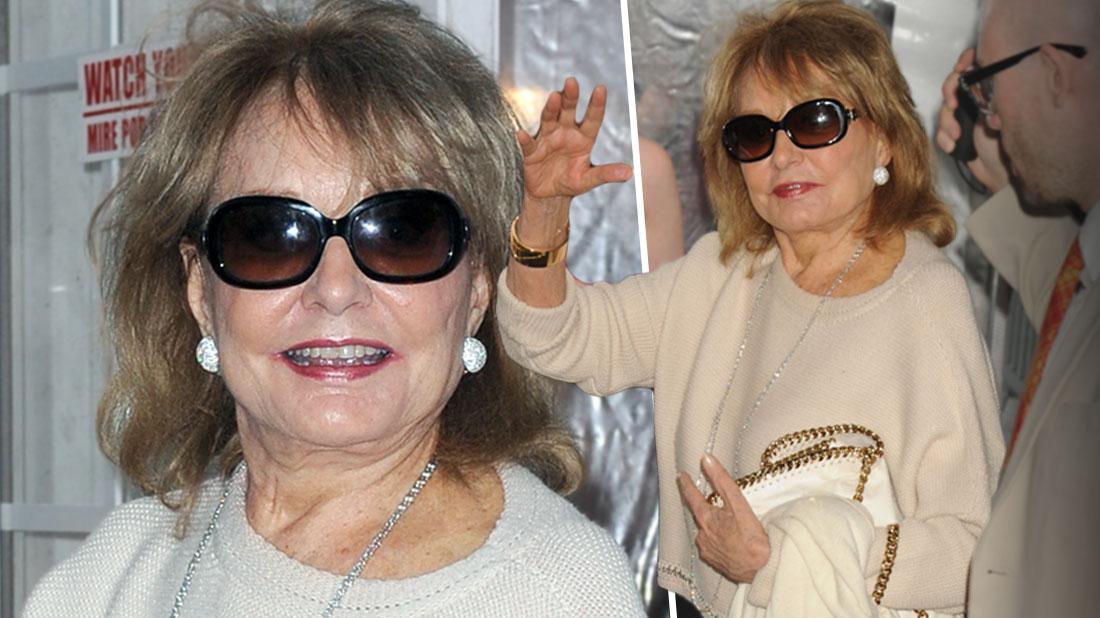 Happy birthday Barbara Walters!
The TV legend turns 90 this Wednesday, September 25, and RadarOnline.com is looking back at her trailblazing career, life in the spotlight, and sad final years.
Readers know that after leaving The View in 2014, Walters's health began to decline. While friends and loved ones already suspected she was suffering from dementia, her memory got so bad she could no longer recognize close pals.
Article continues below advertisement
A source told RadarOnline.com she even failed to recognize former co-host Whoopi Goldberg when she recently went to visit her in her New York City home.
Jenny McCarthy also spoke of Walters's dementia nightmare, saying in her "Ladies Who Punch: The Explosive Inside Story Of The View" exposé that the veteran journalist constantly forgot who McCarthy, 46, even was!
Apart from her memory problems, Walters also suffered from severe ailments such as heart problems. In May 2010, Walters had heart surgery to correct a faulty valve, and in January 2013 she gashed her head in a nasty fall. Soon after, she was hospitalized for 10 days for chicken pox, forcing her to leave The View for six weeks.
While Walter's rep has long denied that the star is ill, sources close to her know better.
RadarOnline.com obtained the last photos taken of Walters in 2016. Since then, the star has not been spotted outside of her NYC home.
"Walters spends most of the day looking out of her windows," said a source. "It's all very sad."
The insider added that riddled with anxiety, "frail" Walters spends most of her time napping.
"Sadly, her dementia has been getting worse. Her caretakers give her the opportunity to make everyday decisions, but more often than not she'll stare at them blankly," added the insider.
Various other sources have claimed Walters's friends are no longer allowed to visit her and haven't even communicated with her in years. The star, they say, is now completely under the supervision of a mysterious butler who she's known for years.
"She's been hit by a very long list of very serious illnesses, which are frightening for someone her age," New York internist Dr. Stuart Fischer, who has not treated Walters, told RadarOnline.com. "This could be her final chapter."
Alone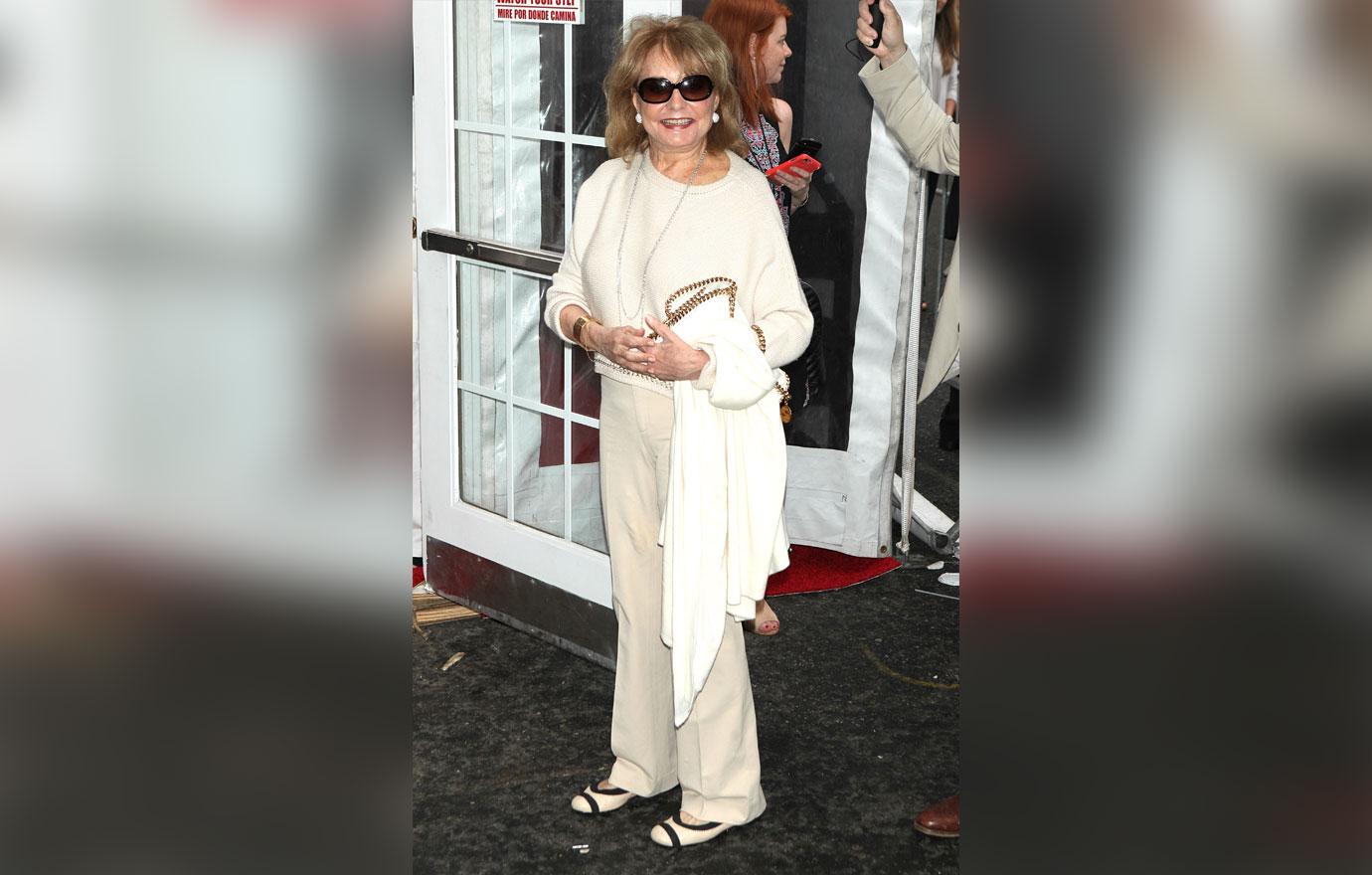 Article continues below advertisement
Forgotten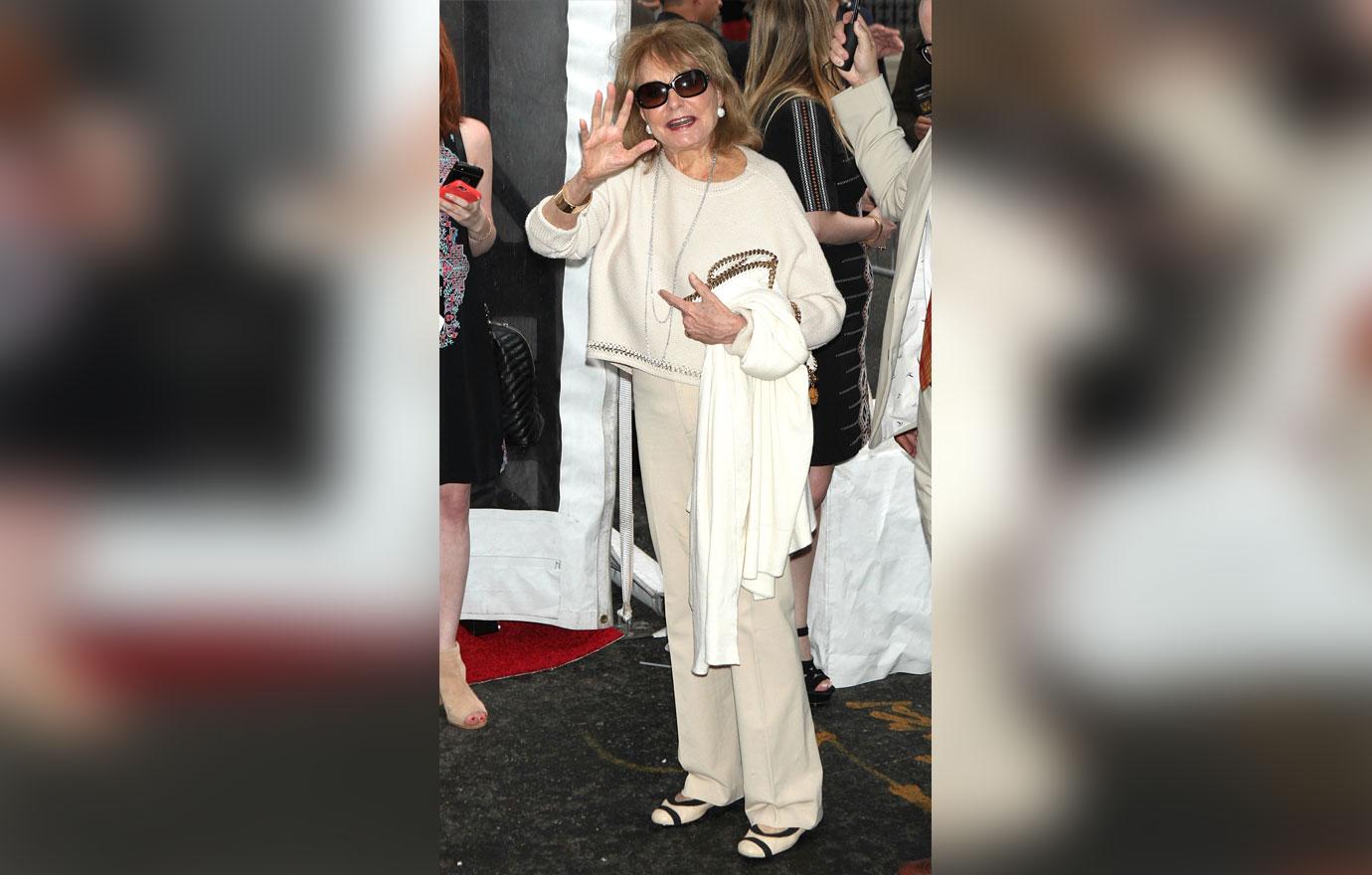 "Friends have not spoken with Barbara in two years," a source told RadarOnline.com. "They're really heartbroken about it, and don't understand why they can't visit her."
Article continues below advertisement
Mysterious Details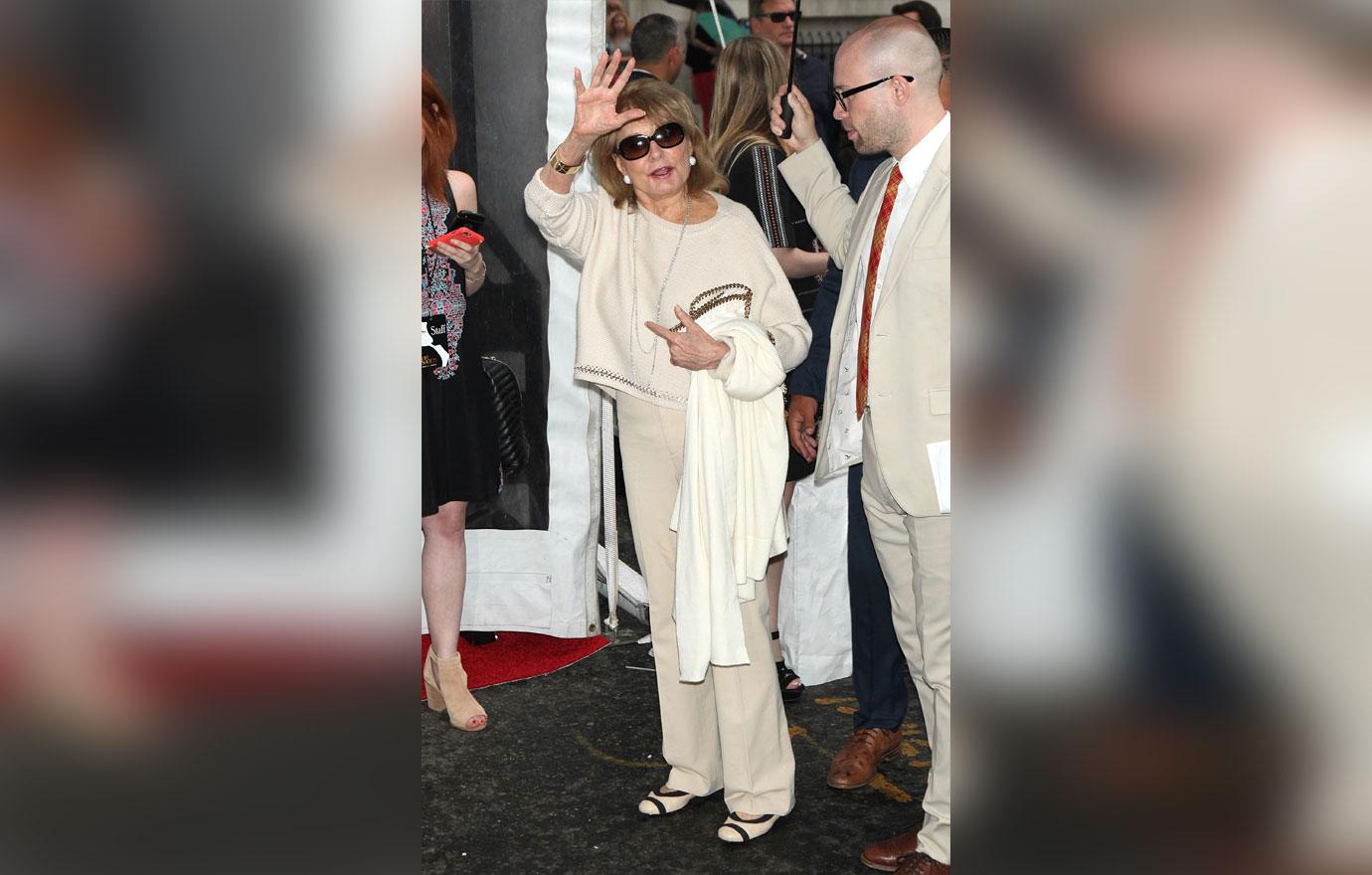 A pal recently sent a present to Walters, and only received a bizarre note from her staffer in return.
Article continues below advertisement
Sad News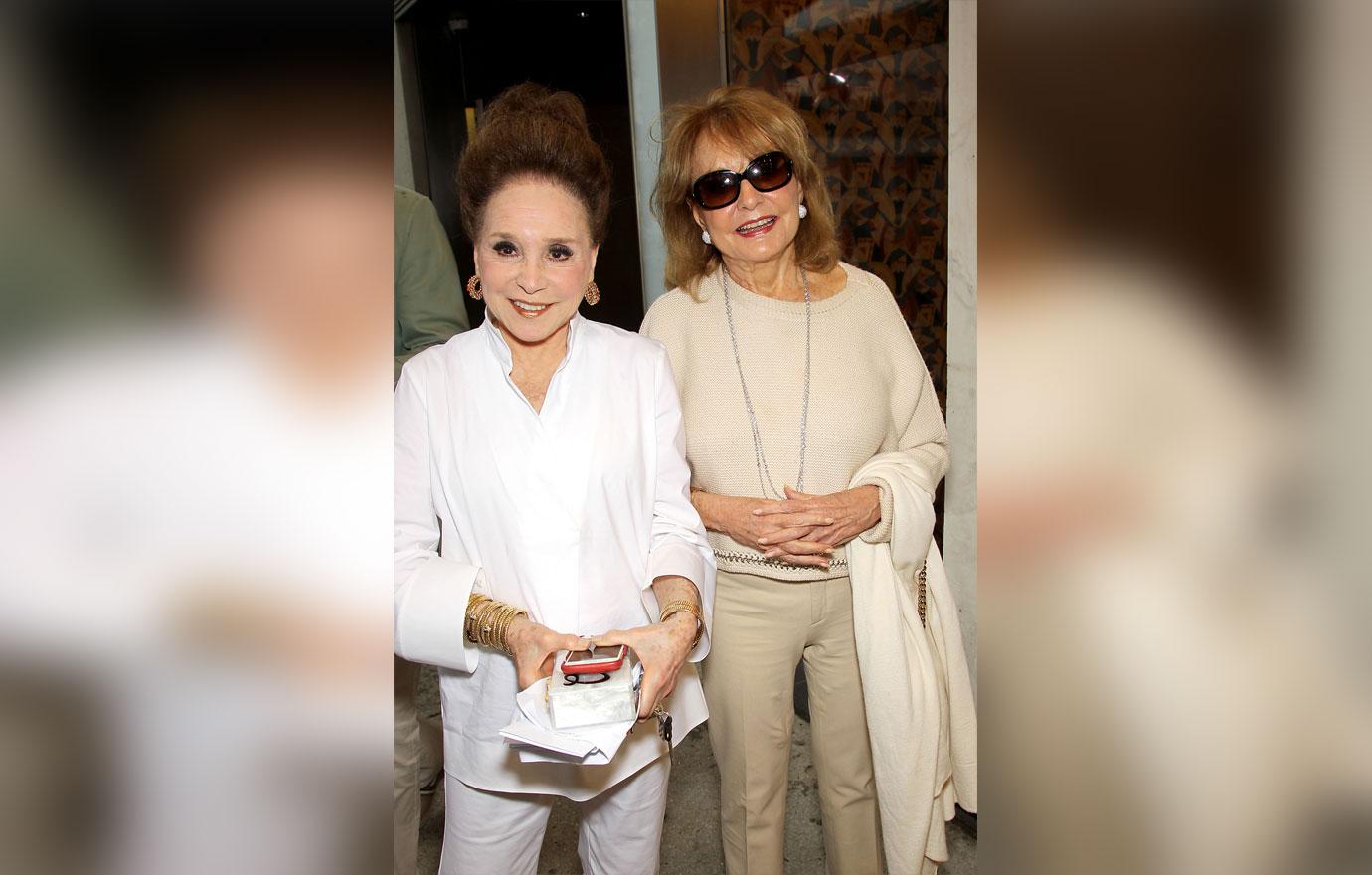 As the star continues to remain in total isolation, friends fear she's nearing her final days.
Article continues below advertisement
Hoping For The Worst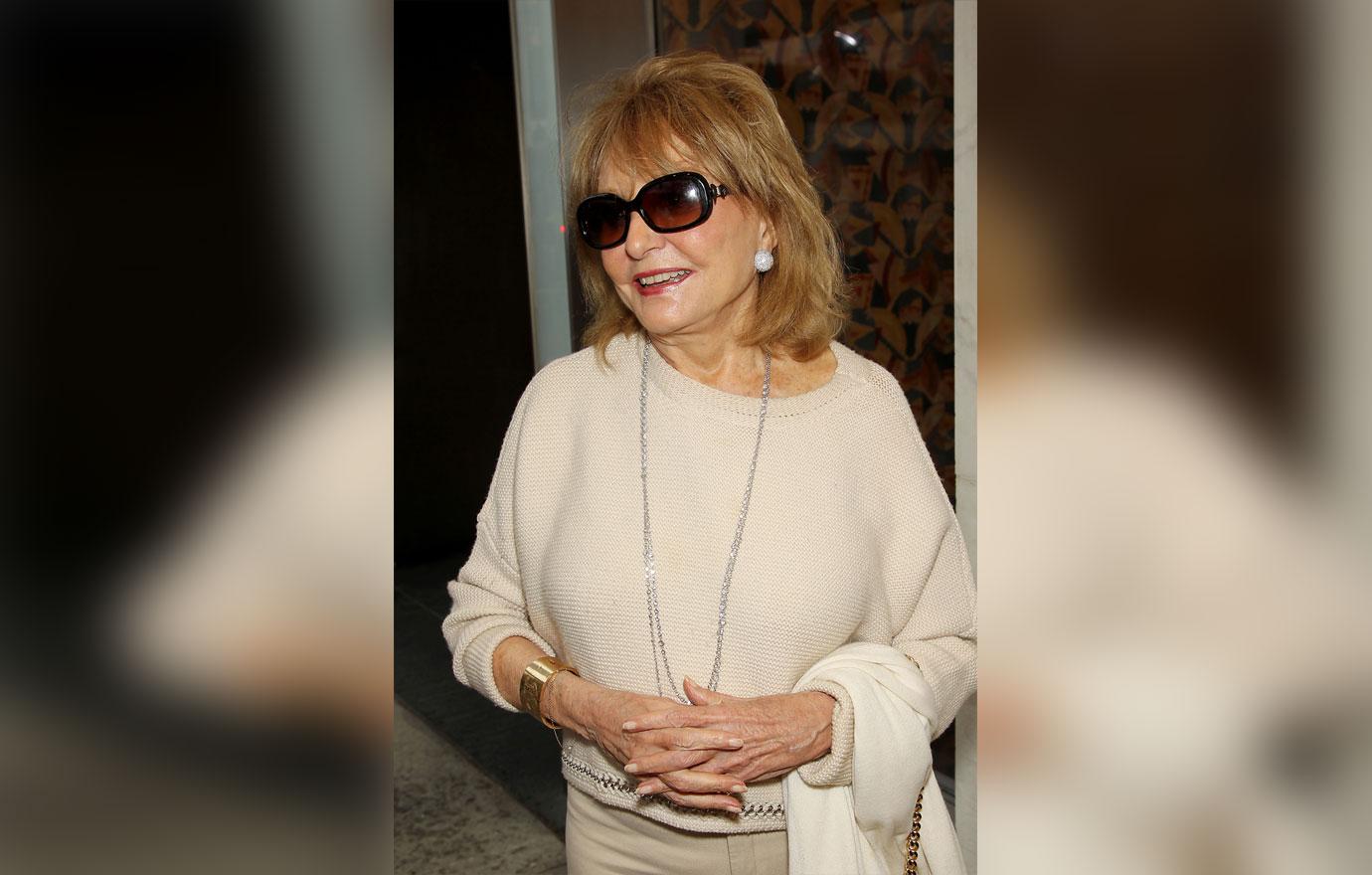 And since pals have no way to contact her, they worry the only way they'll learn of her death is through the news.
Article continues below advertisement
Tragic Downfall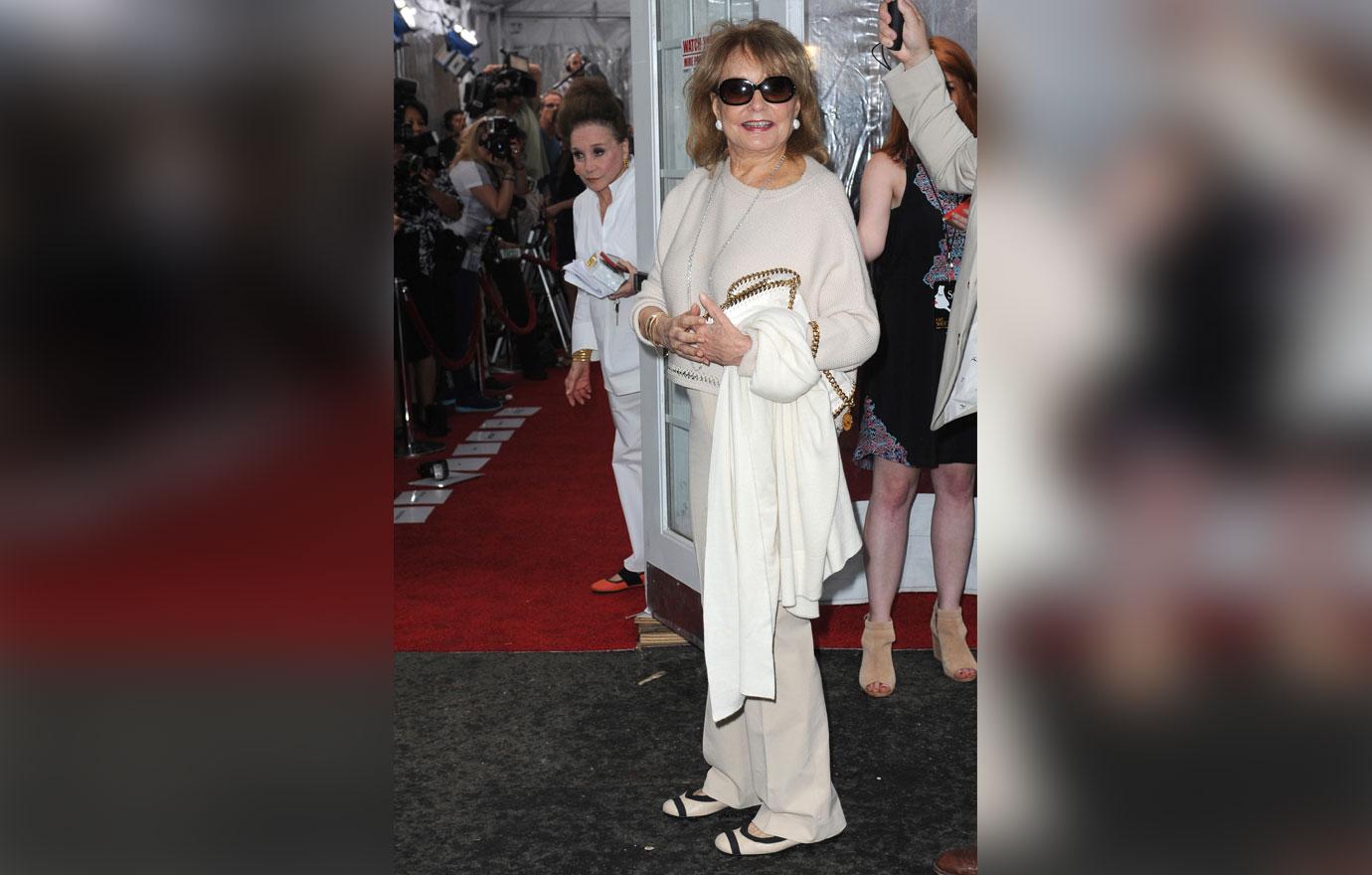 While Walters was anxious to make a TV comeback after her heart condition, her health seems to have only deteriorated since.
Article continues below advertisement
Ready For The End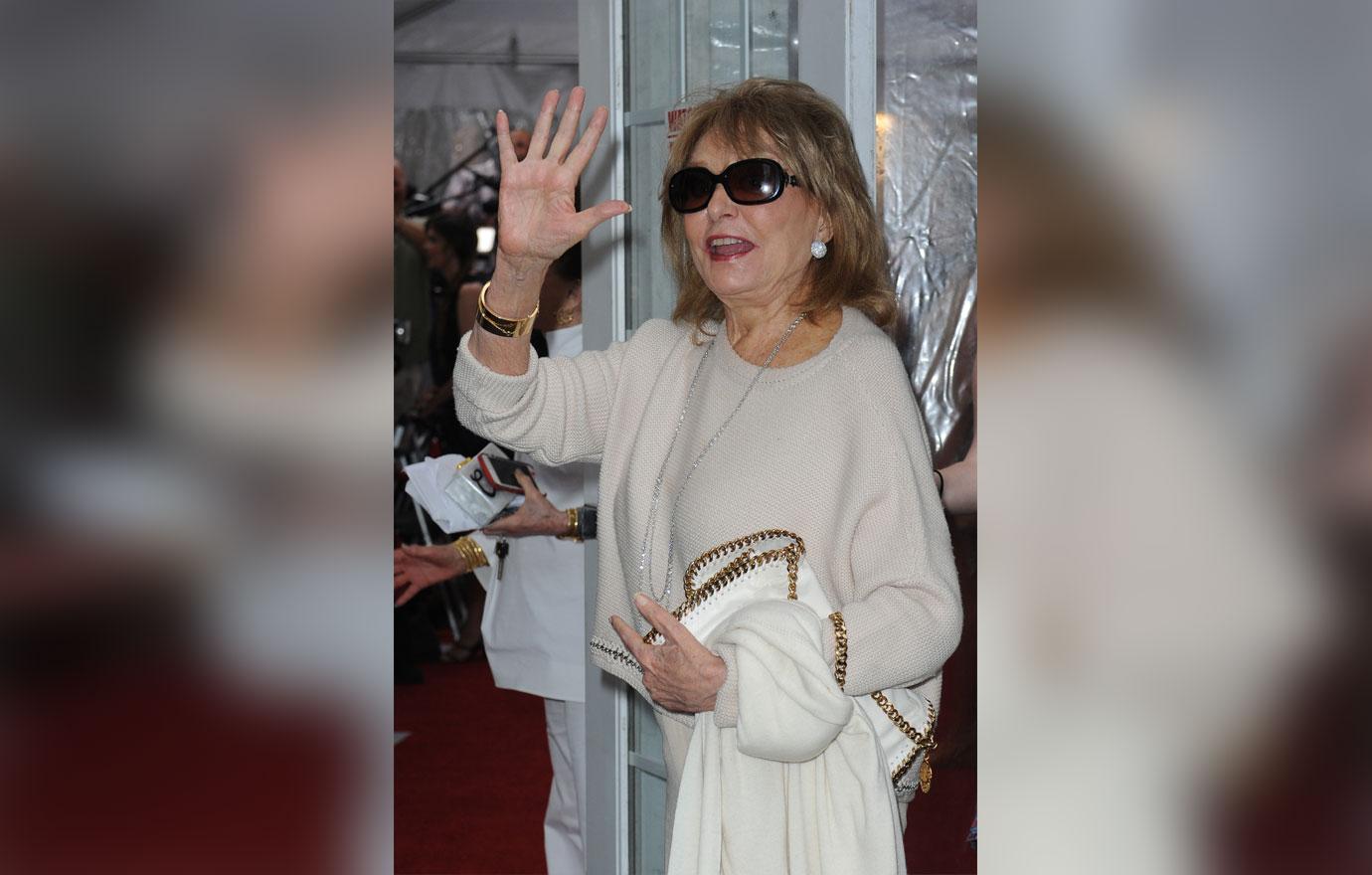 "Barbara is fading a little more every day. She's close to the end and her team is scrambling to manage affairs just the way Barbara would want them," said an insider.
Article continues below advertisement
Dementia Battle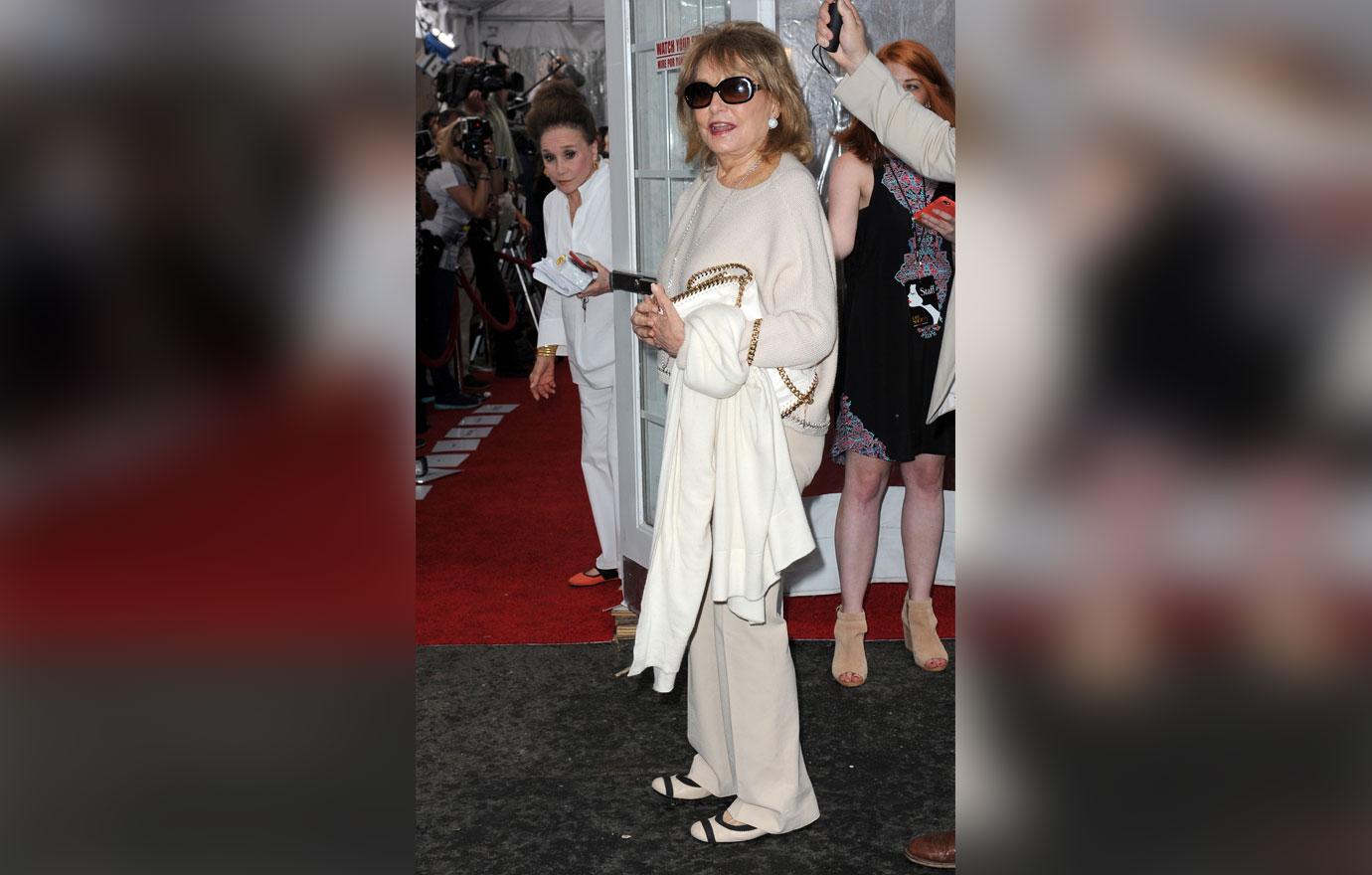 The source noted that caretakers get the impression the TV icon's mind "turns off, like a blank screen on a television."
Article continues below advertisement
End Of An Era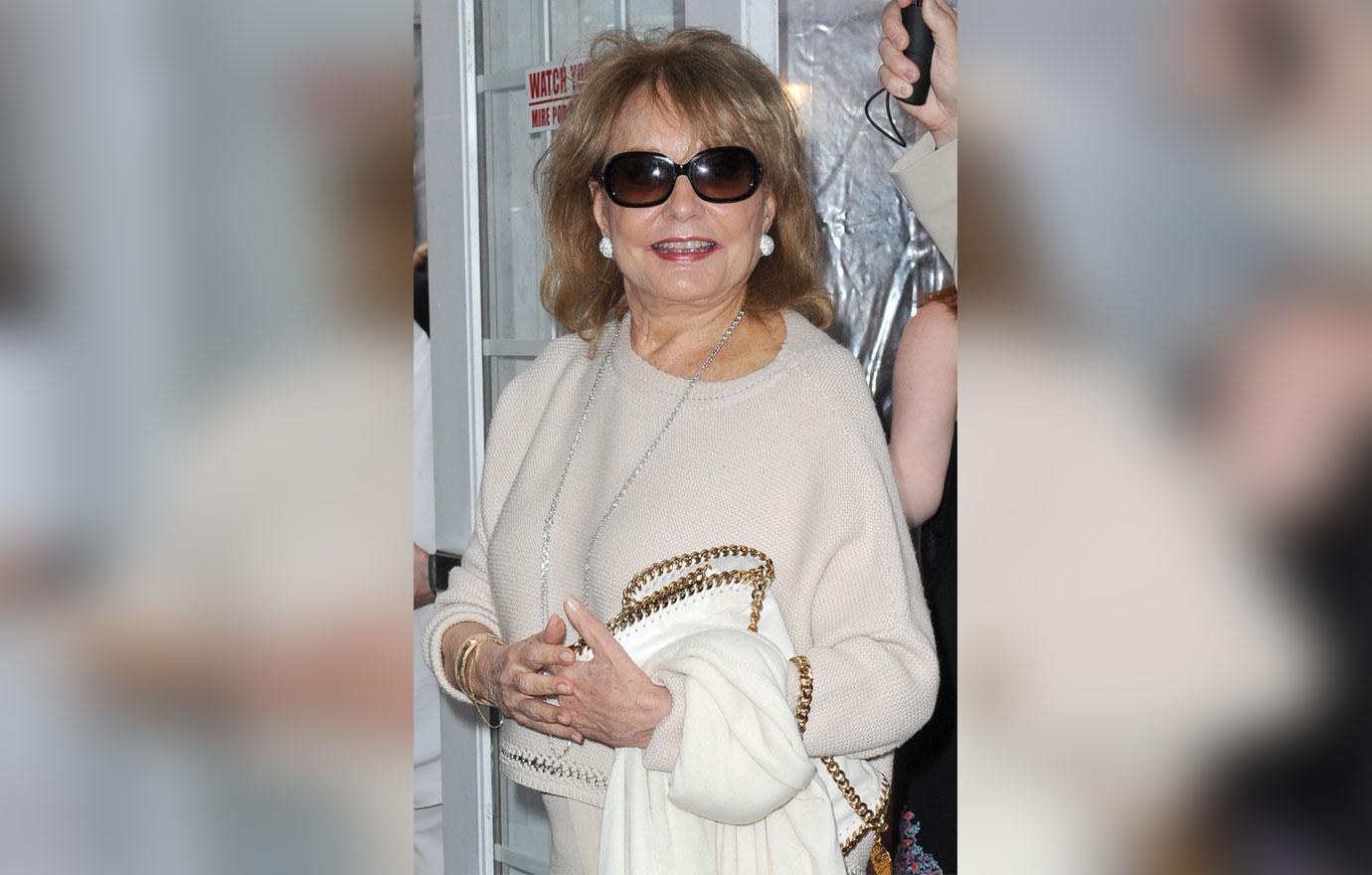 Meanwhile, ABC is also preparing a tribute for Walters.
Article continues below advertisement
Lost Hope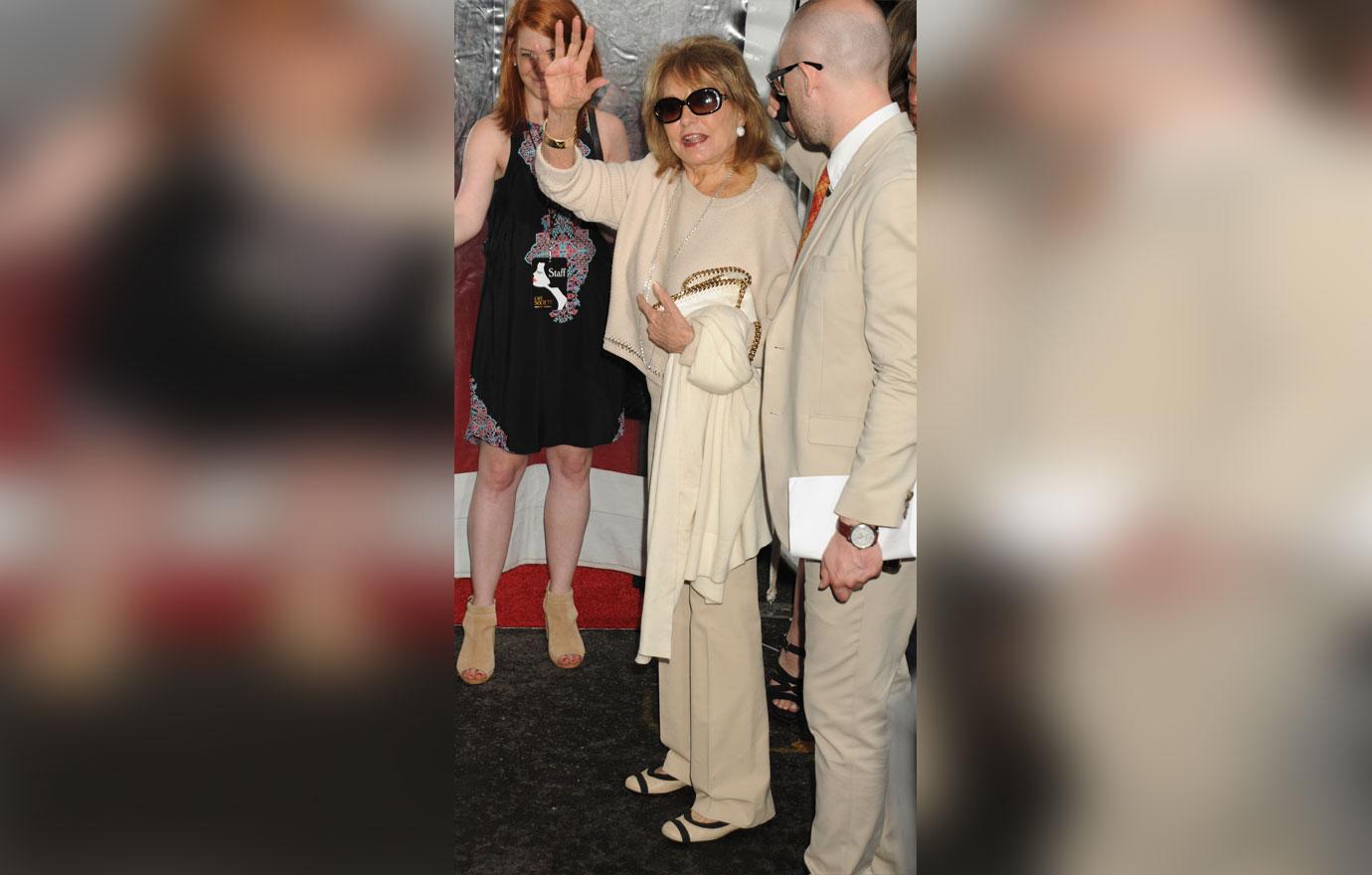 Though they know little of her current condition, they are expecting the worst after three years of not hearing from her.
Article continues below advertisement
Fall Of An Icon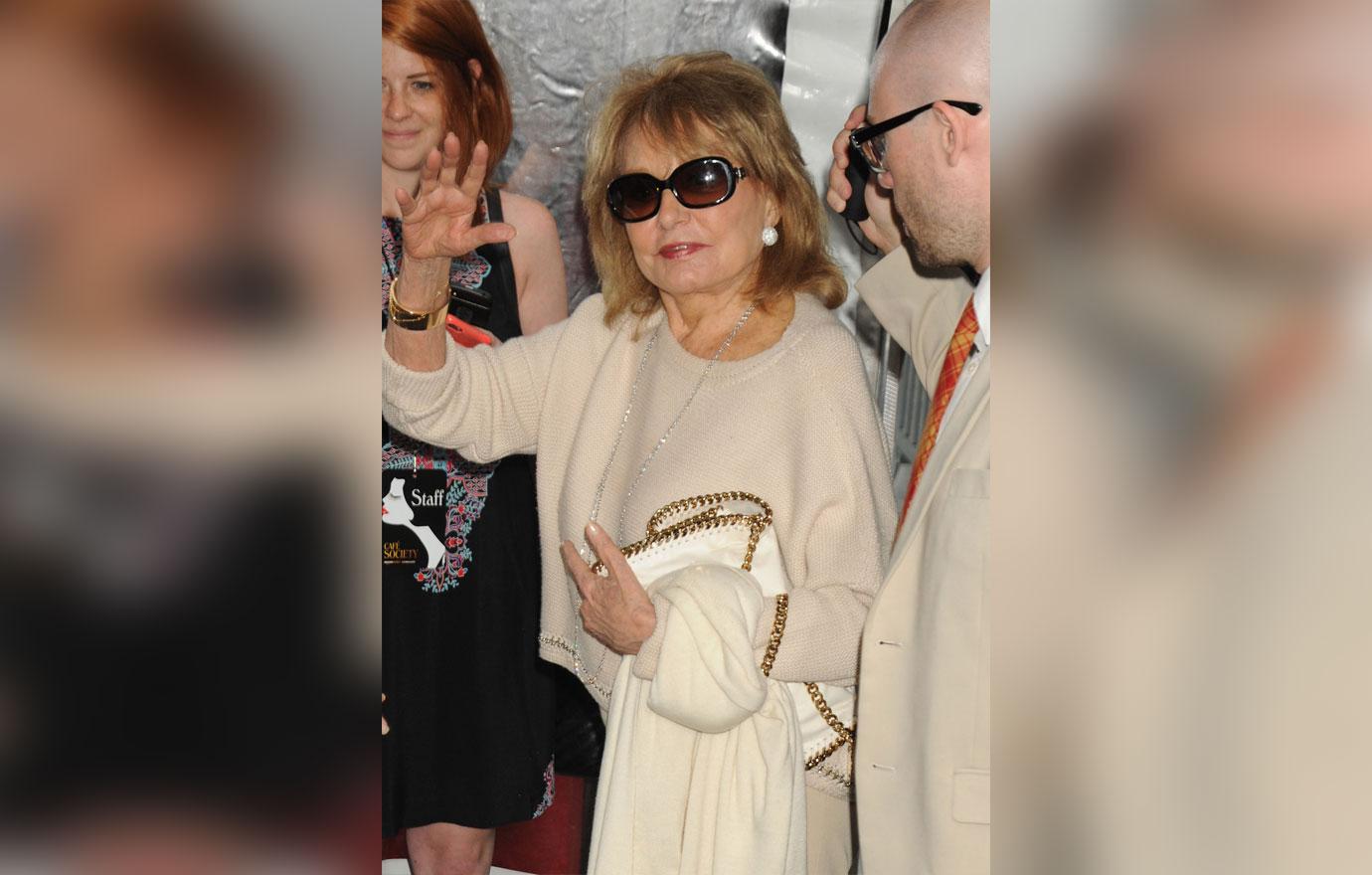 "They want to be ready for the day that Barbara finally signs off for good!" said a source.