Exclusive
'Bachelor' Fakery! Former Star Sean Lowe Exposes 15 Shocking Lies About The Scandalous Series In New Tell-All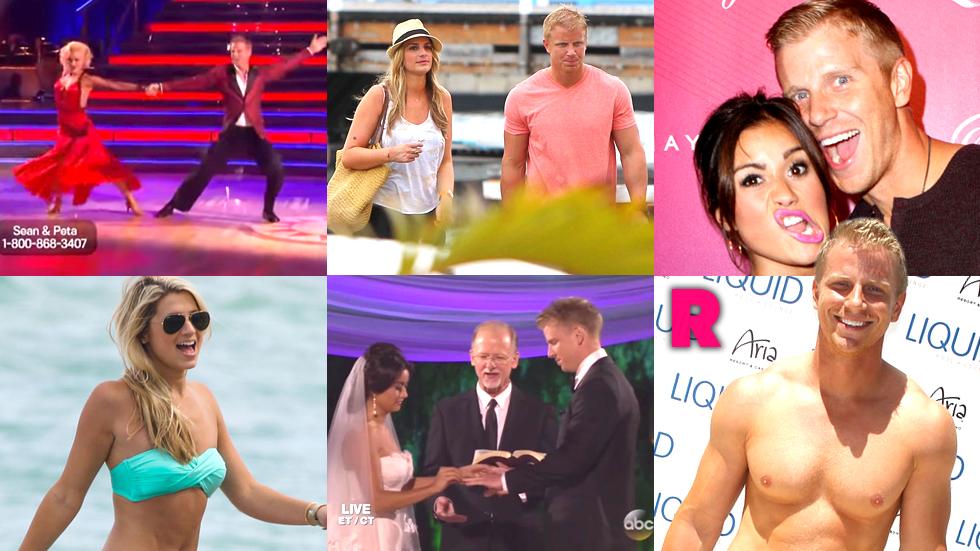 As RadarOnline.com readers know all too well, not everything is as it appears on the most popular reality shows. Season 8 Bachelor Sean Lowe reveals some of the long-running series' most shocking secrets in his new tell all, For the Right Reasons, which will hit bookstores on January 27.
Watch Below: Sean Lowe proposes marriage to Catherine Giudici
Article continues below advertisement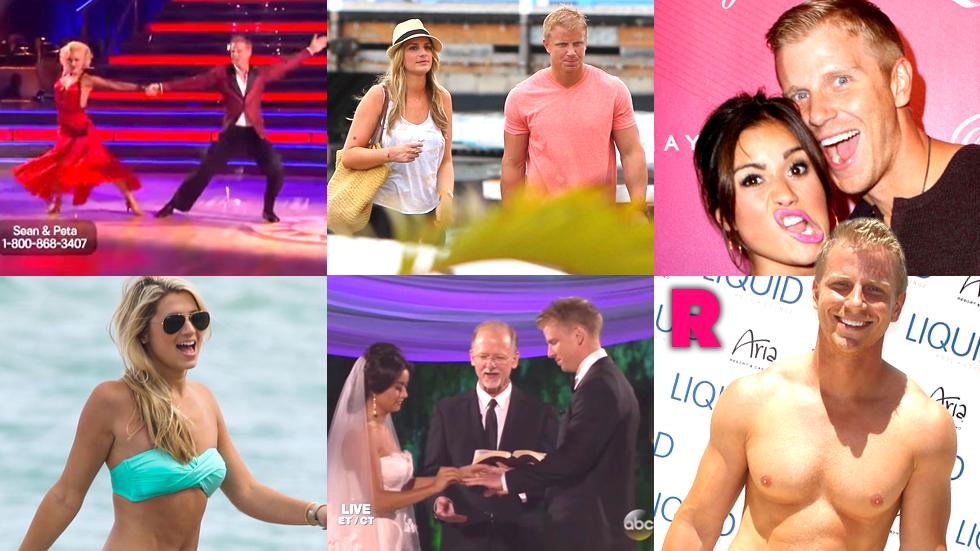 Sean Lowe enjoys a Bromantic morning before he Ties The Knot Tonight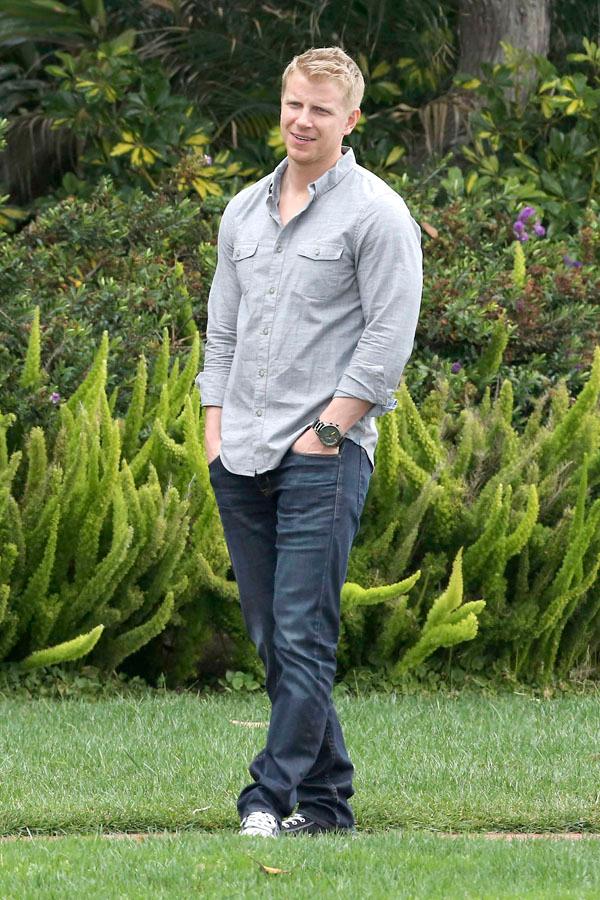 he 31-year-old Texas native was pigeonholed as the sweet, spiritual boy next door first on the Bachelorette and then the Bachelor. But as a Kansas state football player, Lowe was more of a bad boy slacker in school. "During the actual exams— regrettably— I sat next to my friends, and we'd share answers while the professions weren't looking," he writes in For The Right Reasons. "I was still a Christian, of course, but I failed to live out some of my principles during college." He says he was eventually kicked out of the university's business program!
Article continues below advertisement
US Weekly's Most Stylish New Yorkers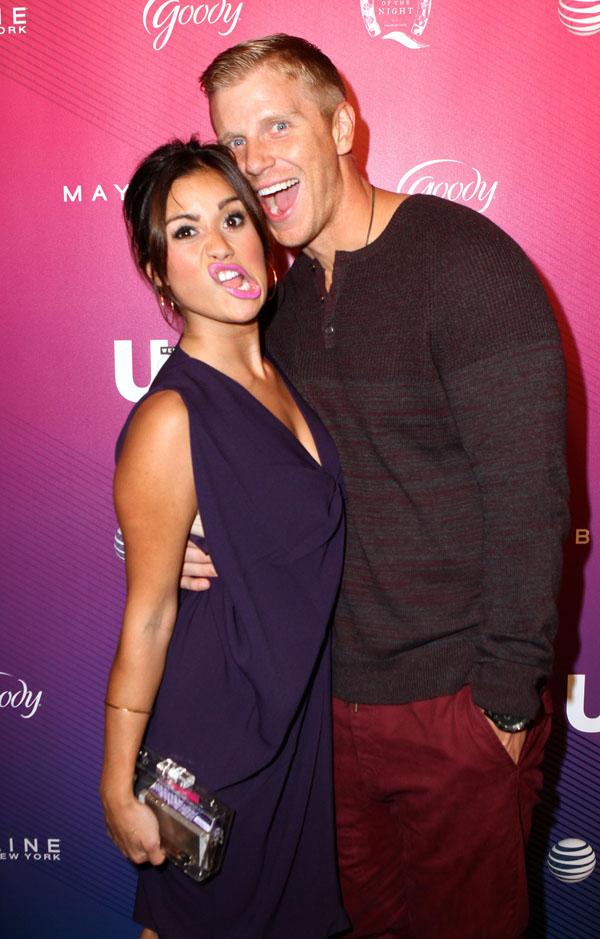 Sweetheart or villain? Though he was promoted as a one-girl type of guy, Lowe admits he was actually a ladies' man. "I'm not proud of how I acted with the girls I met at the bars during college," he says. "If I had a good time with a girl one night and I decided she wasn't for me, I'd disappear. I wouldn't call or text her with an explanation…I was immature."
Article continues below advertisement
Sean Lowe hits the pool in Las Vegas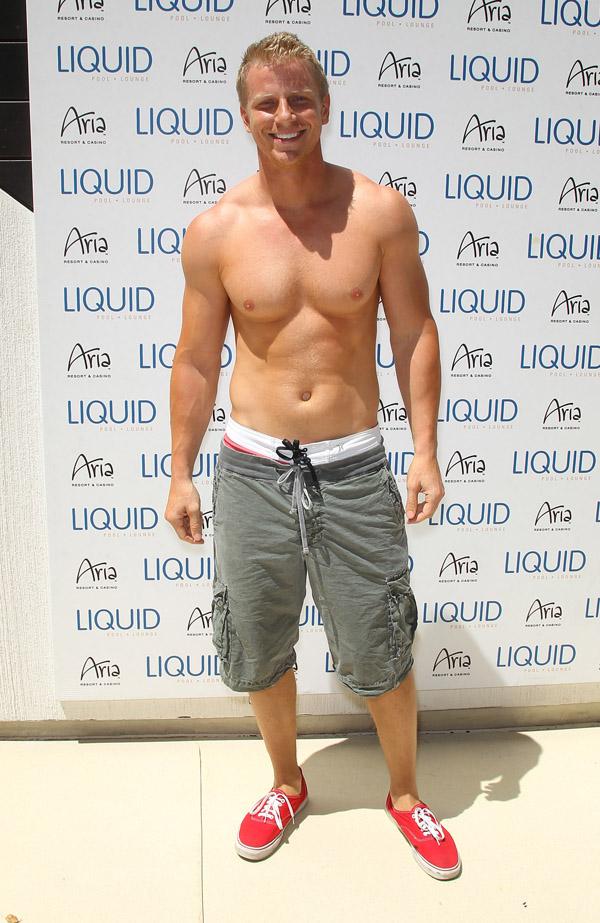 Though he was dubbed "The Virgin Bachelor," the reality star did have an extensive sexual history. After college, "I broke my promise not to have sex before I was married," he confesses. "I knew this was wrong, so I felt incredibly guilty afterward. Shame, however, wasn't strong enough to keep me from sinning again."
Article continues below advertisement
Celebrities hanging out at The Grove for dinner and shopping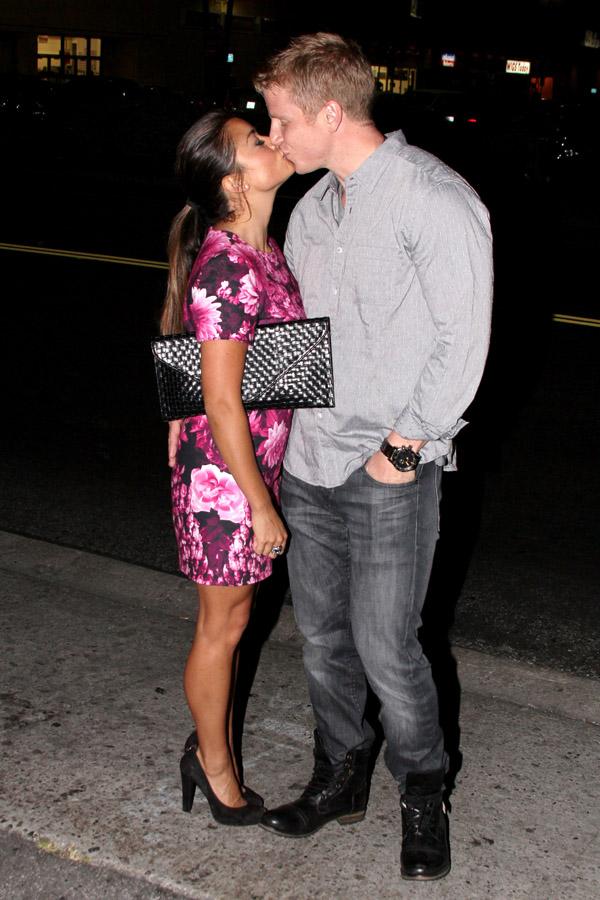 Rigged! When Lowe appeared on Emily Maynard's season of the Bachelorette in 2012 for the first episode, producers pushed him to be a frontrunner for the final rose. "Traditionally, we try to pick the two guys we think have the best shot ending up with our girl to be the first and last out of the limo," he says a handler told him. "We want you to be first."
Article continues below advertisement
'The Bachelor' Sean Lowe and Catherine Giudici leave a party in West Hollywood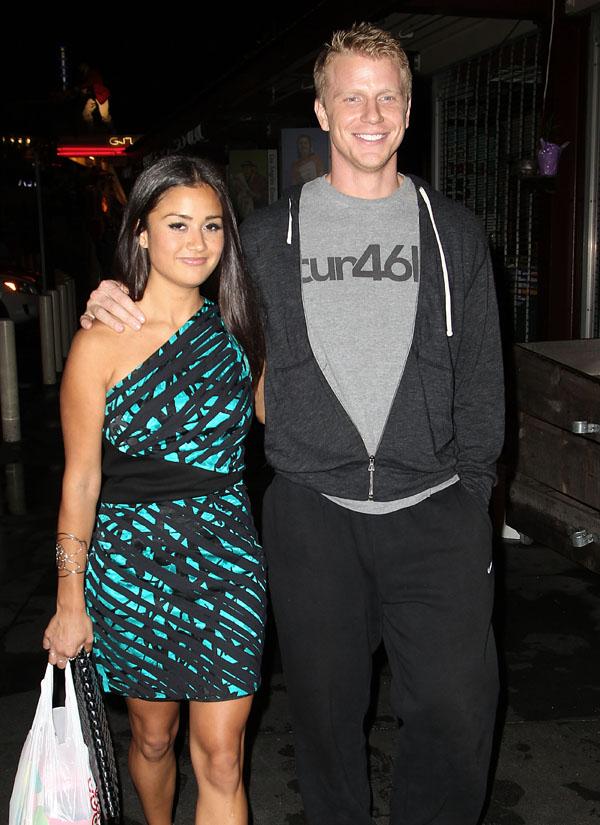 Boy meets girl? More like boy meets producers! During the Bachelorette's exhausting casting process, Lowe had to answer deeply personal questions, such as if he'd even sent anyone nude photos, and even was forced to submit to an STD test! "As the nurse drew my blood, I thought, 'What have I gotten myself into?'" he recalls thinking.
Article continues below advertisement
Exclusive… Exclusive… Emily Maynard And Sean Lowe Filming 'The Bachelorette' Finale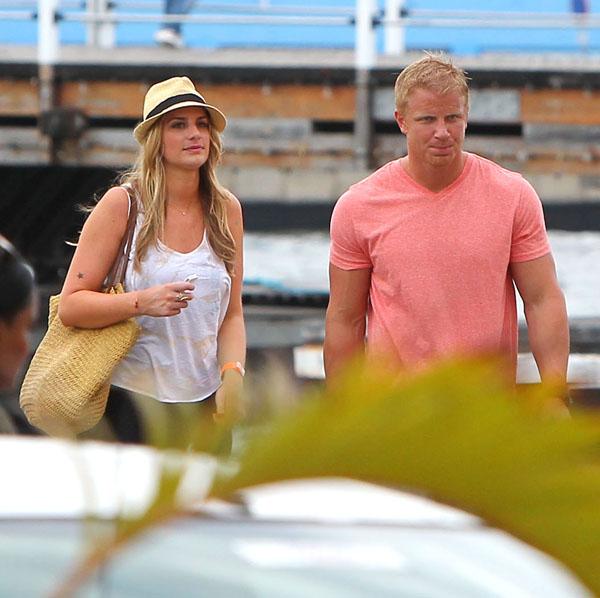 When he became a top three finalist, Lowe claimed he did not spend the night with Maynard in the fantasy suite on a romantic trip to the Caribbean island of Curcacao. However, he finally admits in the tell-all that he did get close to Maynard behind closed doors after filming had wrapped for the evening. "I walked right back into the suite for my first opportunity to talk to Emily freely since we arrived," he writes.
Article continues below advertisement
Exclusive… Catherine Giudici, Robyn Howard & Lesley Murphy Hit Miami Beach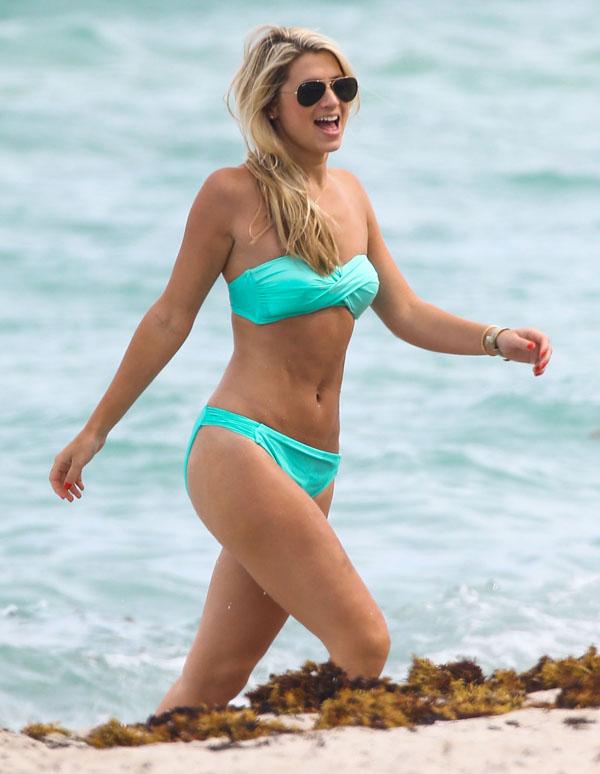 Gift scandal! After Maynard rejected him, Lowe became the next Bachelor— and was forced to eliminate his contestants in a not-so-graceful fashion. When he said goodbye to contestant Leslie, producers made him take back a $150,000 diamond necklace he had given her! "I felt awful about sending Leslie home," he says. "Asking her to hold on while I took the necklace off her felt like putting salt in the wound."
Article continues below advertisement
Sean Lowe and Catherine Giudici are a happy couple at Extra – Part 2
No candid moments allowed! One late night after filming, Lowe and front-runner contestant Catherine Giudici ran into each other in the mansion hallways. Producers immediately "threw their bodies" between them to prevent a conversation. "Their ironclad rule is this: no interaction off camera," he reveals. "If something is said off camera that changes the direction of the relationship, it's hard to convey that on film."
Article continues below advertisement
Chris Harrison talks about 'The Bachelor' with Mario Lopez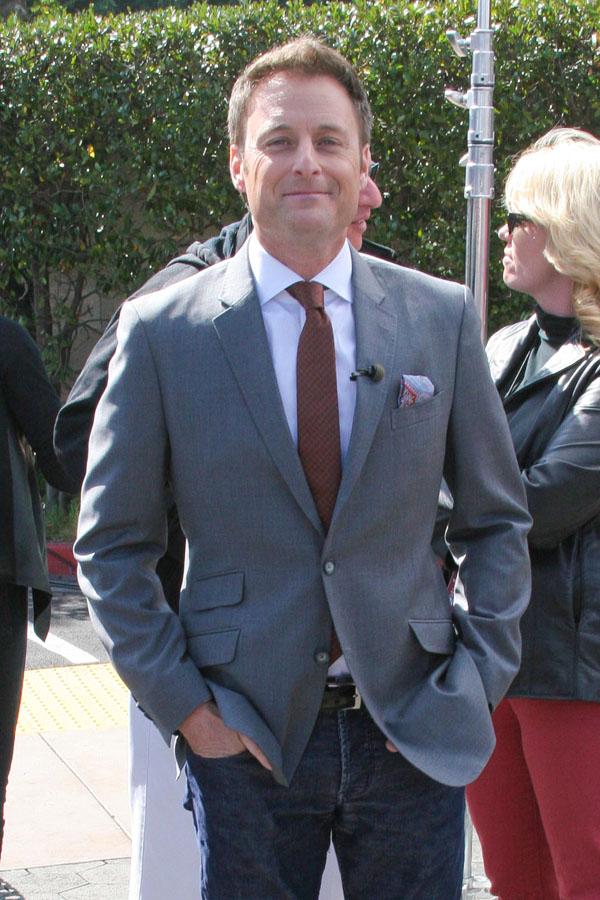 The insurance salesman wasn't always so gung-ho to find his wife. Mid-season, Lowe confesses that he nearly quit the show! "I am so sick of the drama. I can't imagine my wife is in this bunch," he says he complained to Bachelor host Chris Harrison. Harrison convinced him to stick it out.
Article continues below advertisement
EXCLUSIVE: 'The Bachelor's' Sean Lowe and new wife Catherine Giudici go for a romantic walk in Dallas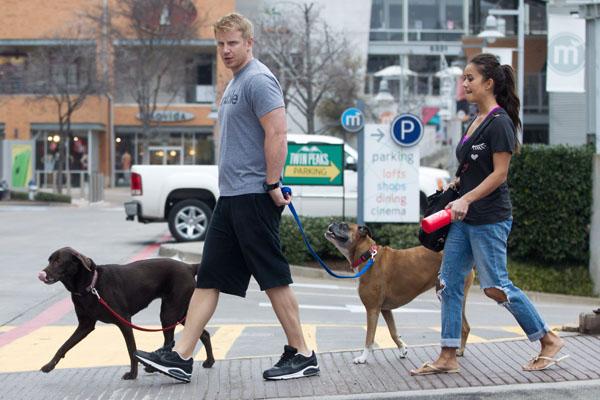 Happily ever after? Following his romantic proposal to Giudici, 28, Lowe and his fiancée had time together off camera. It was then he realized that he barely knew her. "It hit me with a thud: I knew very little about my fiancée," he admits.
Article continues below advertisement
Sean Lowe meets with Mario Lopez on "Extra" USA ONLY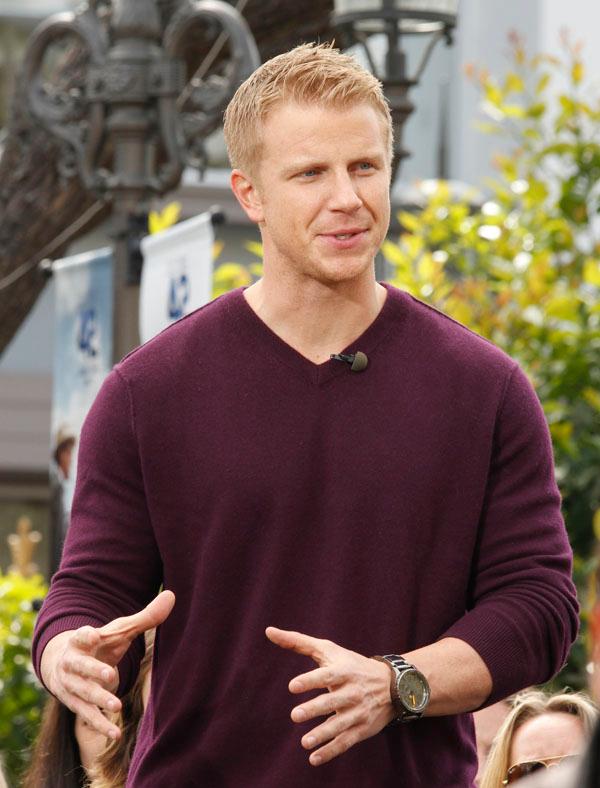 Out of order! Weeks after Lowe went on dates with his contestants, producers had him film interviews reflecting back on the nights. He wore the exact same outfit he donned on the evening in question, to look as though the interview happened immediately after the date.
Article continues below advertisement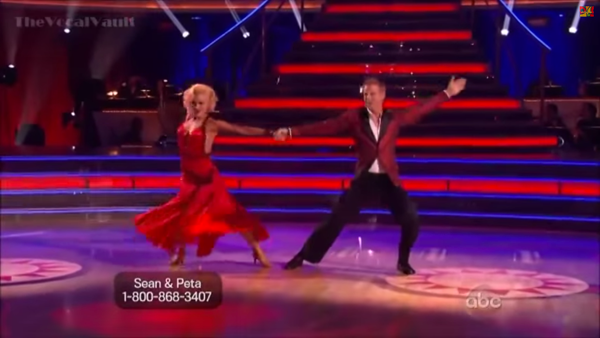 After the season aired in 2013, Lowe became a contestant on Dancing With the Stars. While he claimed he and Giudici were enjoying their post-engagement period in Los Angeles, the fighting started early. "At the time, I was still learning about Catherine— how she handled conflict, how she expressed concern, or how she dealt with insecurities," he says. "Since we had met in a controlled environment, there were many things about her I didn't know. I was about to have a crash course." One night, Giudici became extremely jealous that Lowe was spending a lot of time with professional dancing partner Petra Murgatroyd.
Article continues below advertisement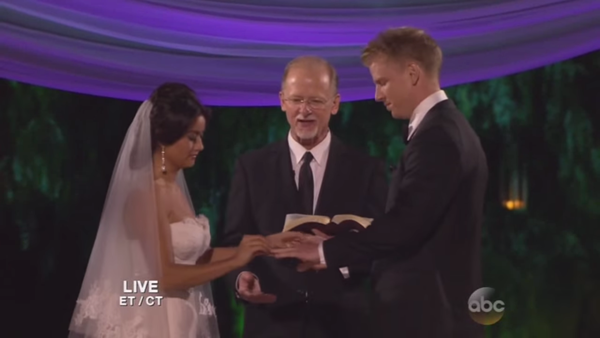 As ABC prepared to air their fairytale wedding live on TV, Lowe and Giudici were fighting so often, they nearly broke up! "I'm moving back to Seattle," she screamed one night after Lowe's grueling DWTS practice. "I can't do this anymore. I'm not going to sit in the front row with your mom and dad while the judges congratulate you on your sexual chemistry with another woman. I'm just not."
Article continues below advertisement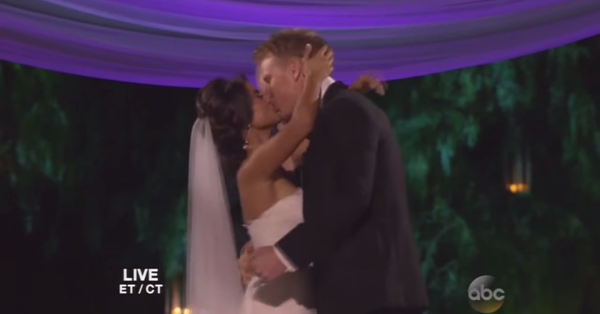 Awkward! During their January 2014 live wedding, the entire ceremony had to repeatedly pause so the network could air commercials.
Article continues below advertisement
EXCLUSIVE: 'The Bachelor' Sean Lowe and Catherine Giudici on honeymoon in Bora Bora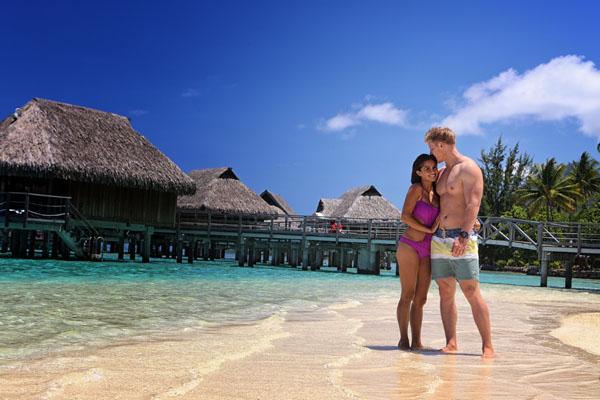 Under Bachelor control: Lowe and Giudici had little say over the wedding's décor and music. As the bride walked down the aisle, cellists played Michael Jackson's 1982 song "Human Nature." "I was surprised…I assumed we'd have a more traditional song during the actual wedding," Lowe writes. "We were thankful they didn't select 'Thriller.'"