Exclusive
Booze, Rage & Jealousy! Secrets & Scandals That Rocked Audrina Patridge's Marriage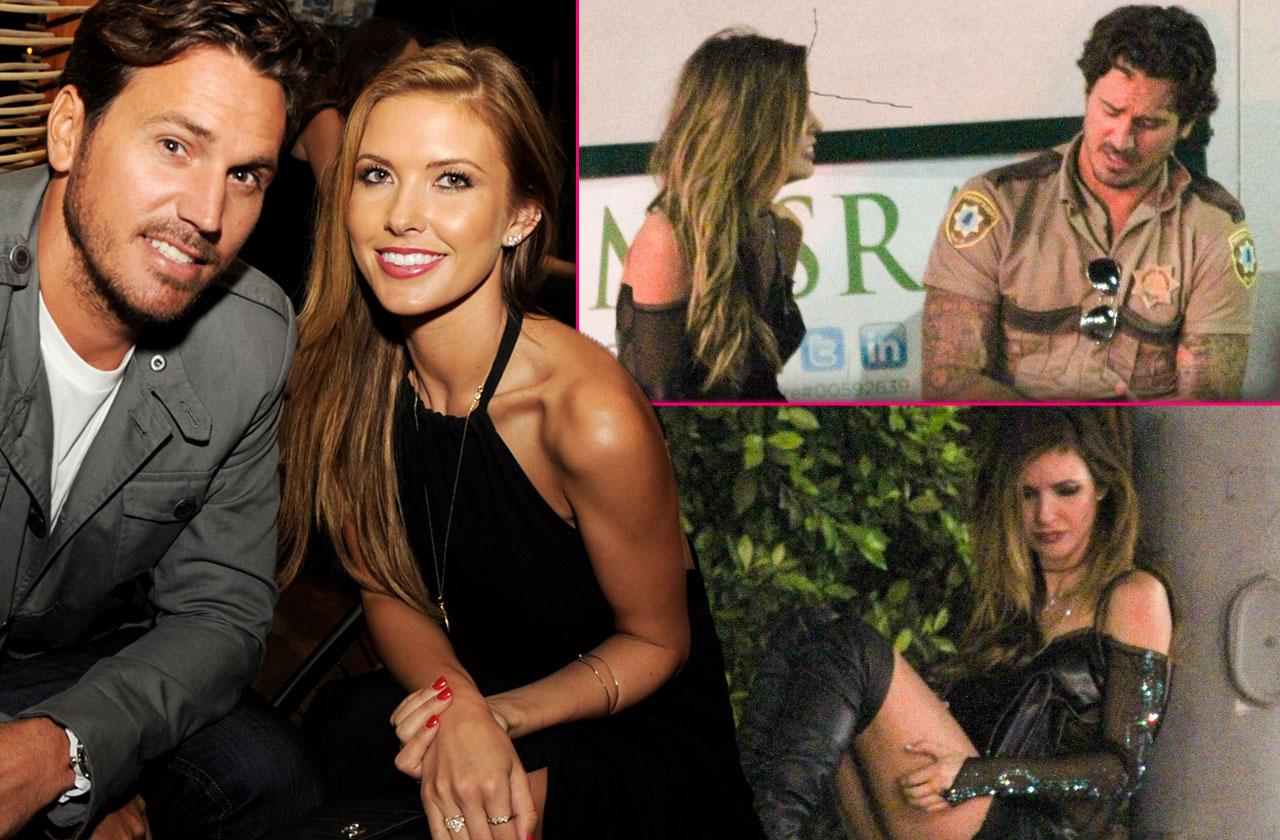 Article continues below advertisement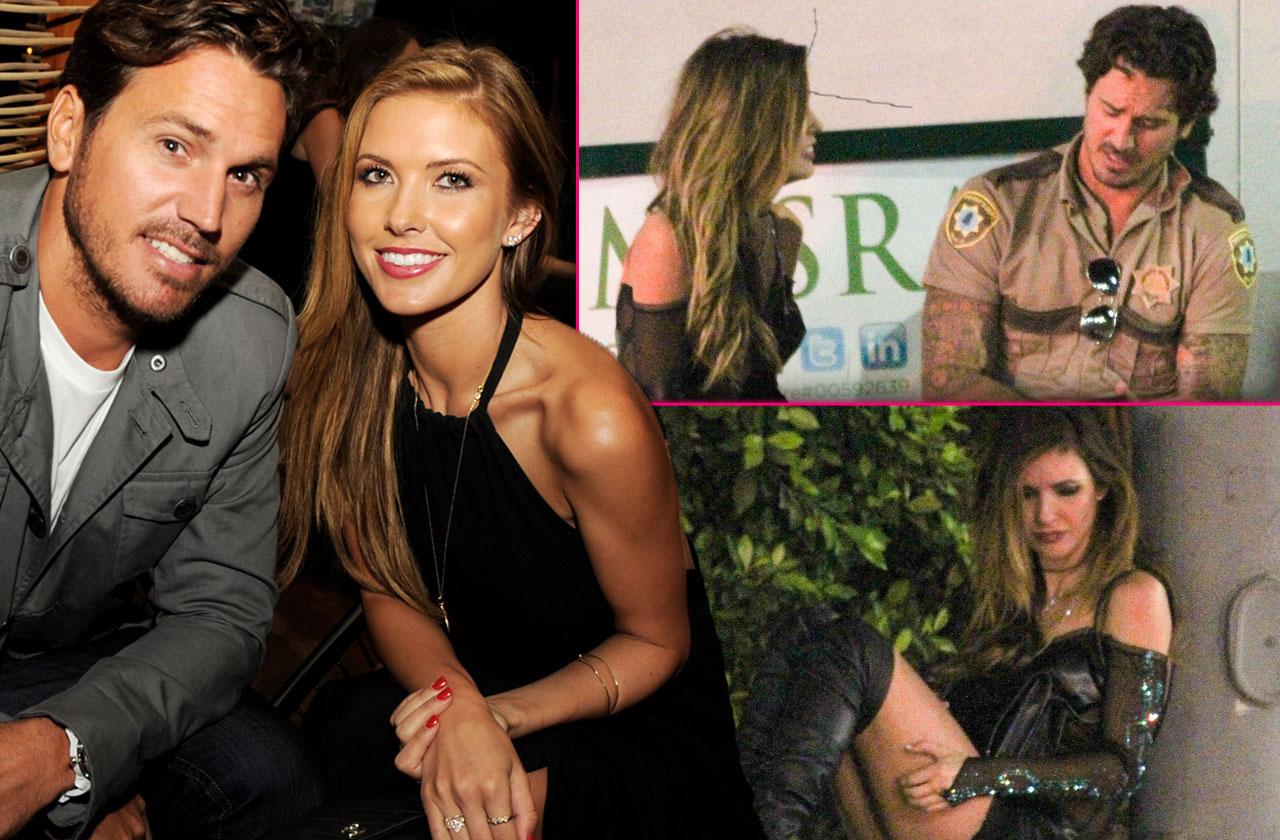 Notoriously tumultuous couple Audrina Patridge and husband Corey Bohan called it quits after less than a year of marriage — and the divorce news comes as no surprise for the pair who made headlines for their countless bouts of explosive drama over the years. The couple was rocked by a series of secrets and scandals, including Bohan's boozy behavior and violent outbursts. Click through RadarOnline.com's explosive gallery to get a glimpse inside the sick and twisted events that sent their relationship into a downward spiral.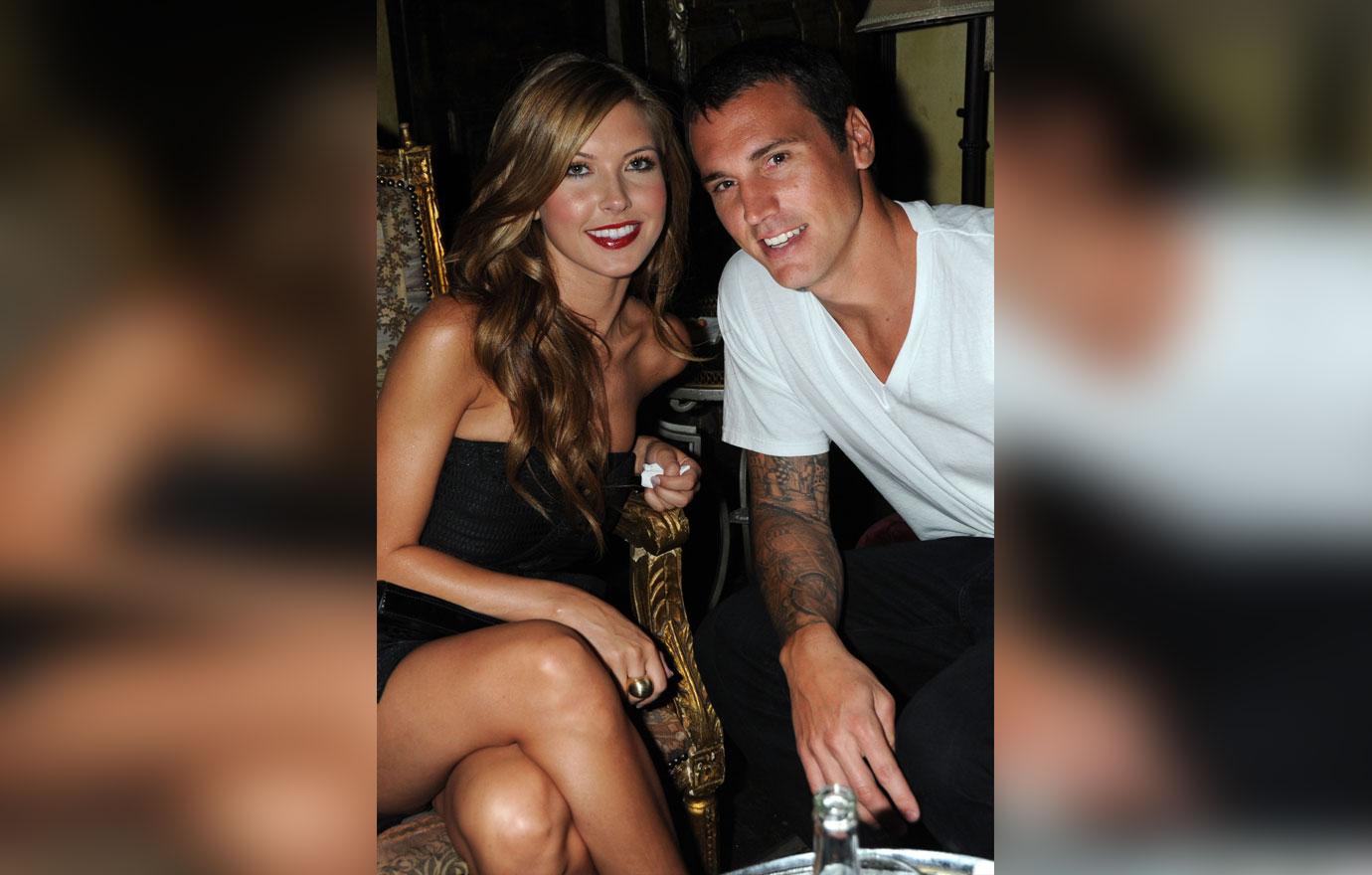 News broke Thursday that Patridge filed for divorce and a restraining order against her estranged hubby, but, as RadarOnline.com previously reported exclusively the reality star secretly split from her troubled hubs just three months after their dream November 5, 2016 wedding. In the temporary restraining order petition, obtained by RadarOnline.com, Bohan fled their California home for his native Australia on February 25, 2017 to be with family and refused to return home for over a month.
Article continues below advertisement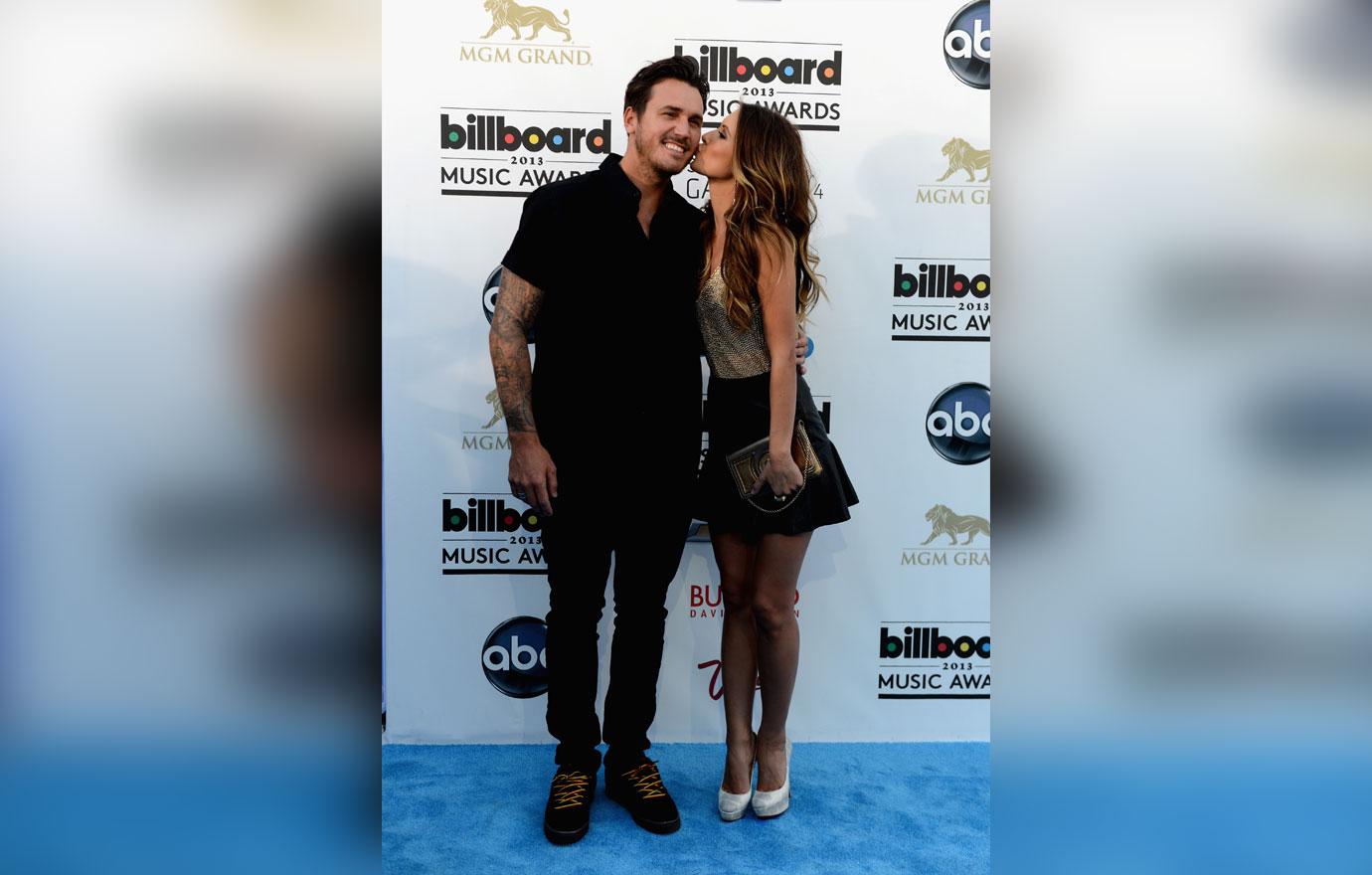 Furthermore, as RadarOnline.com revealed exclusively, she also filed a request for child abduction prevention order, claiming she's terrified the BMX pro rider will kidnap her baby daughter. In the September 20 petition obtained by RadarOnline.com, the 32-year-old mom said she feared Bohan, 35, would take their 15-month-old daughter Kirra Max to Los Angeles, San Diego, or even his native Australia.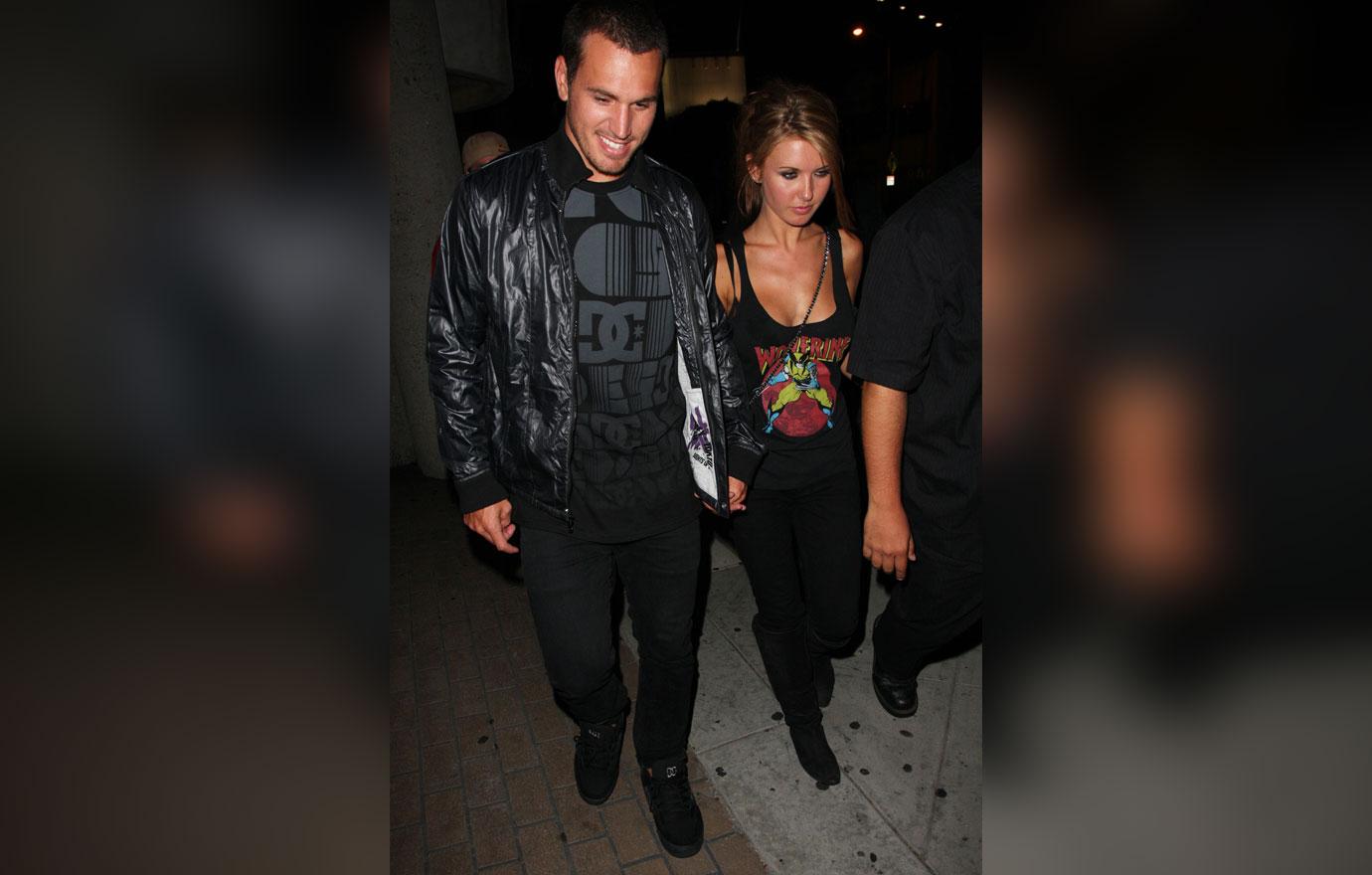 Patridge detailed her fears for her daughter, stating in the child abduction prevention order: "His entire family, other than myself and my daughter, resides in Australia," she alleged in the filing, adding that he does not have strong ties to his current home in California. She also claims in the docs he "tried to hide" their marriage certificate and their daughter's birth certificate. "I discovered these documents in his suitcase and made copies," she wrote.
Article continues below advertisement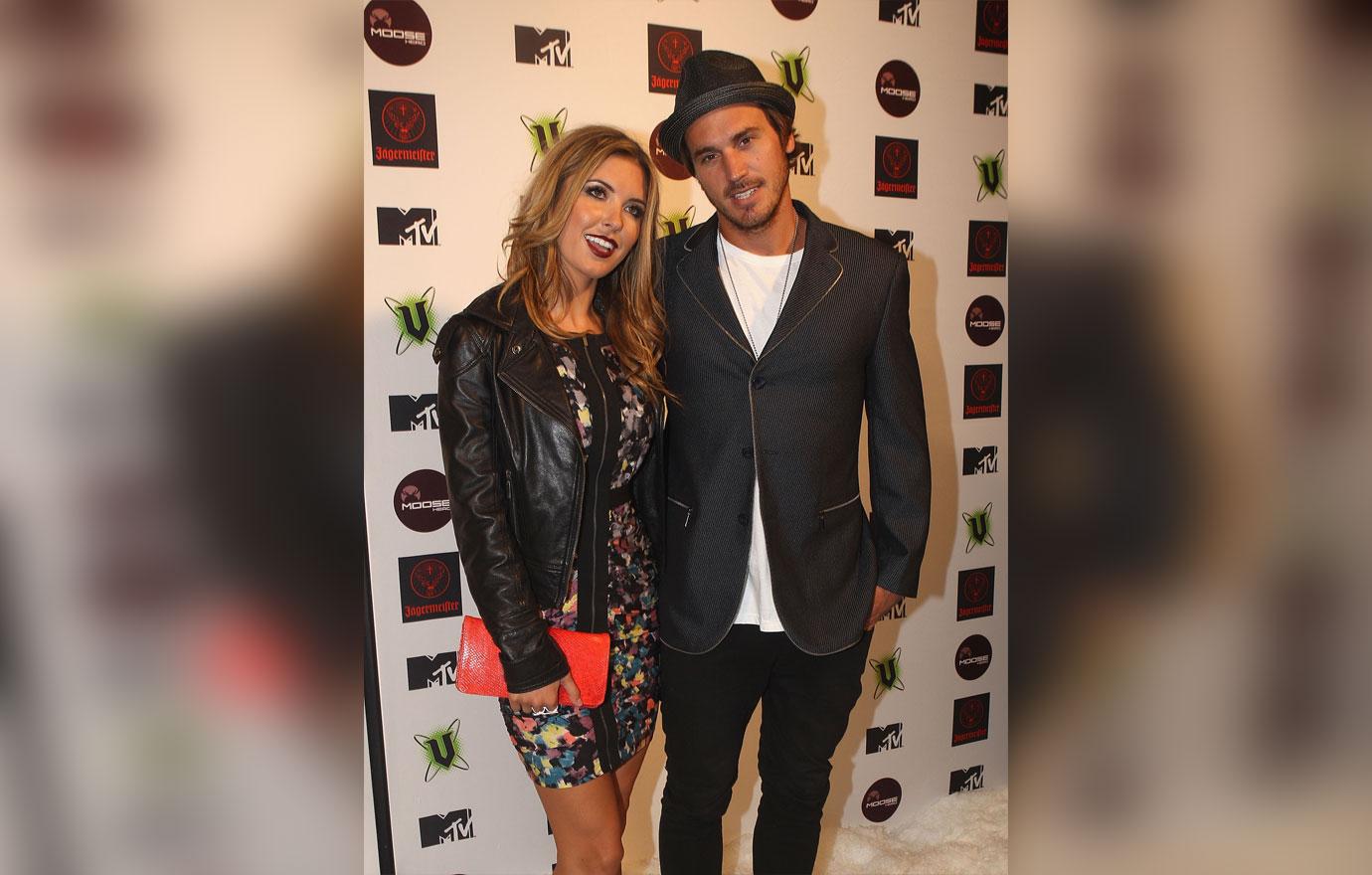 He also has a history of domestic violence, she claimed. Just one day after filing a temporary restraining order on September 18, Bohan "violated" the order by refusing to leave Patridge's home, and calling her a "f***ing c**t, she claimed." Police were allegedly called to the home.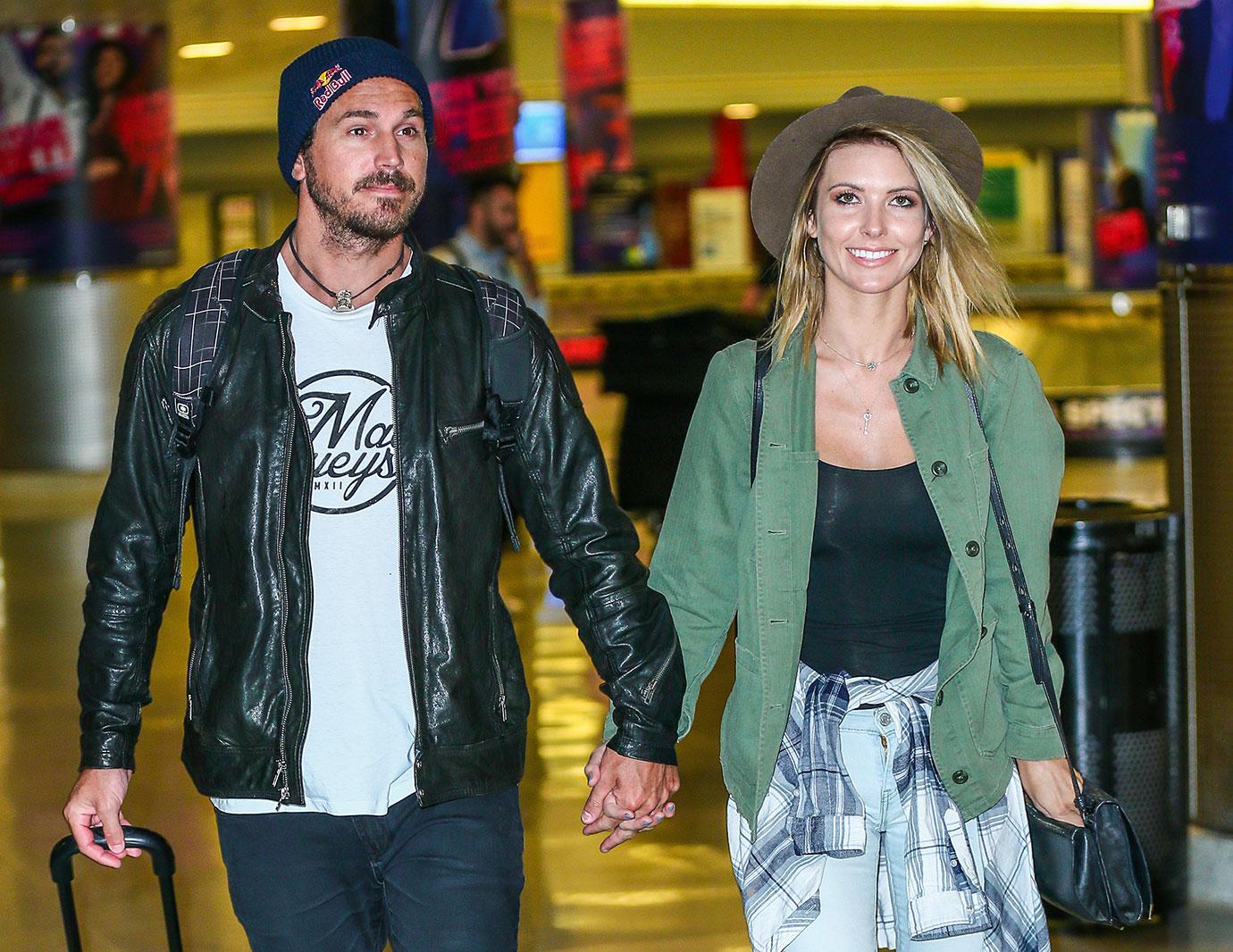 It was nearly entire decade of torture for the troubled twosome leading up to their demise. They started dating on-and-off since 2008. By 2009, the couple had already broken up and gotten back together twice. Patridge opened up about the split to OK! Magazine at the time, saying, "I couldn't give him a hundred and ten percent like he wanted and it wasn't fair so I decided to break it off. Corey deserves someone who will be there to meet all of his needs, and I couldn't do that." Despite her seemingly wise words and mature decision, they rekindled only a couple months later.
Article continues below advertisement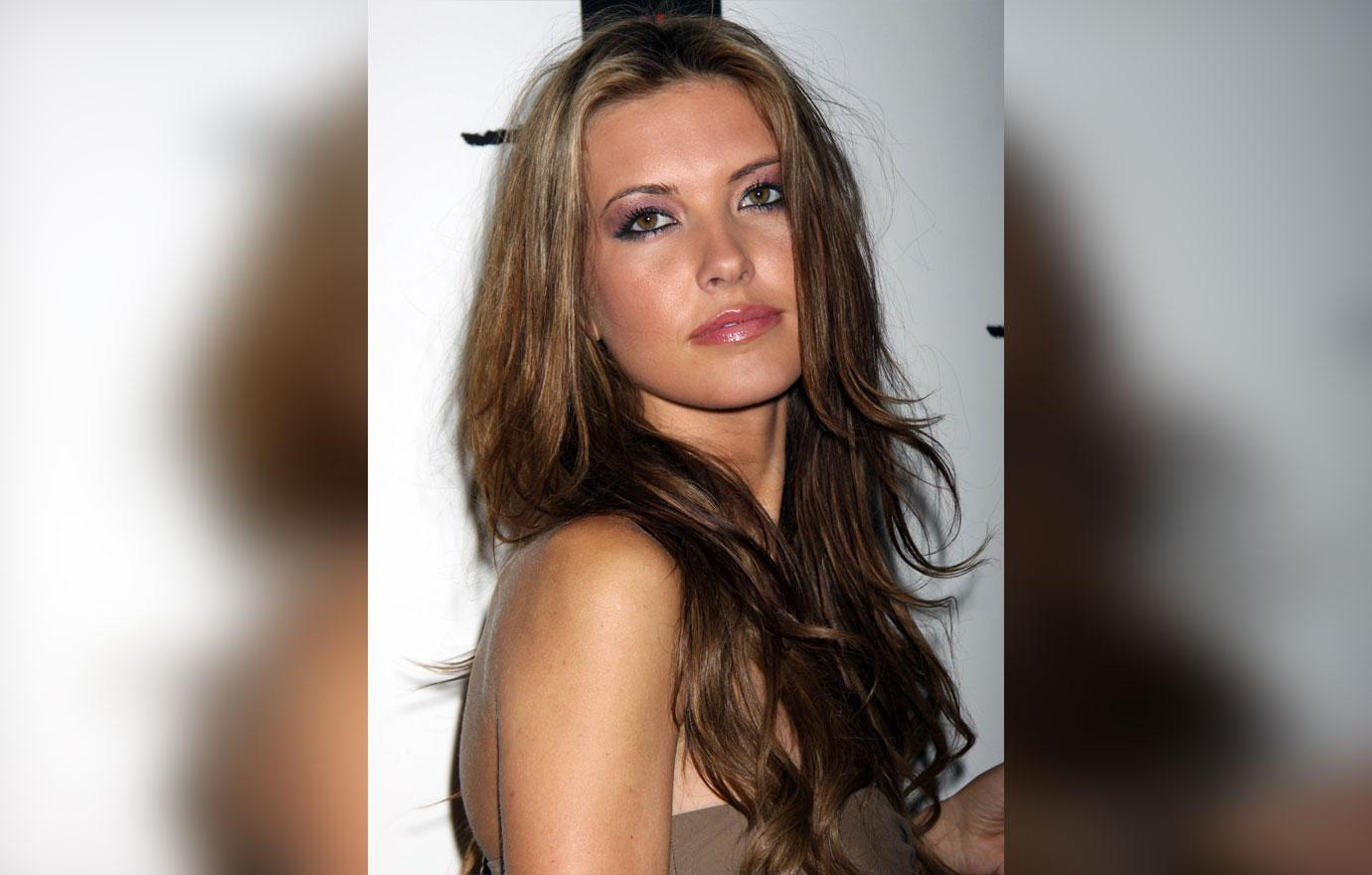 More stress was added to Patridge's life by February 2009 when she was robbed of more than $25,000 worth of jewelry and designer clothing by "Bling Ring" leader Rachel Lee. Patridge was one of the only celebrities who got robbed who took action right away. The reality star caught the robbers on her security cameras and posted the video on her blog the next day.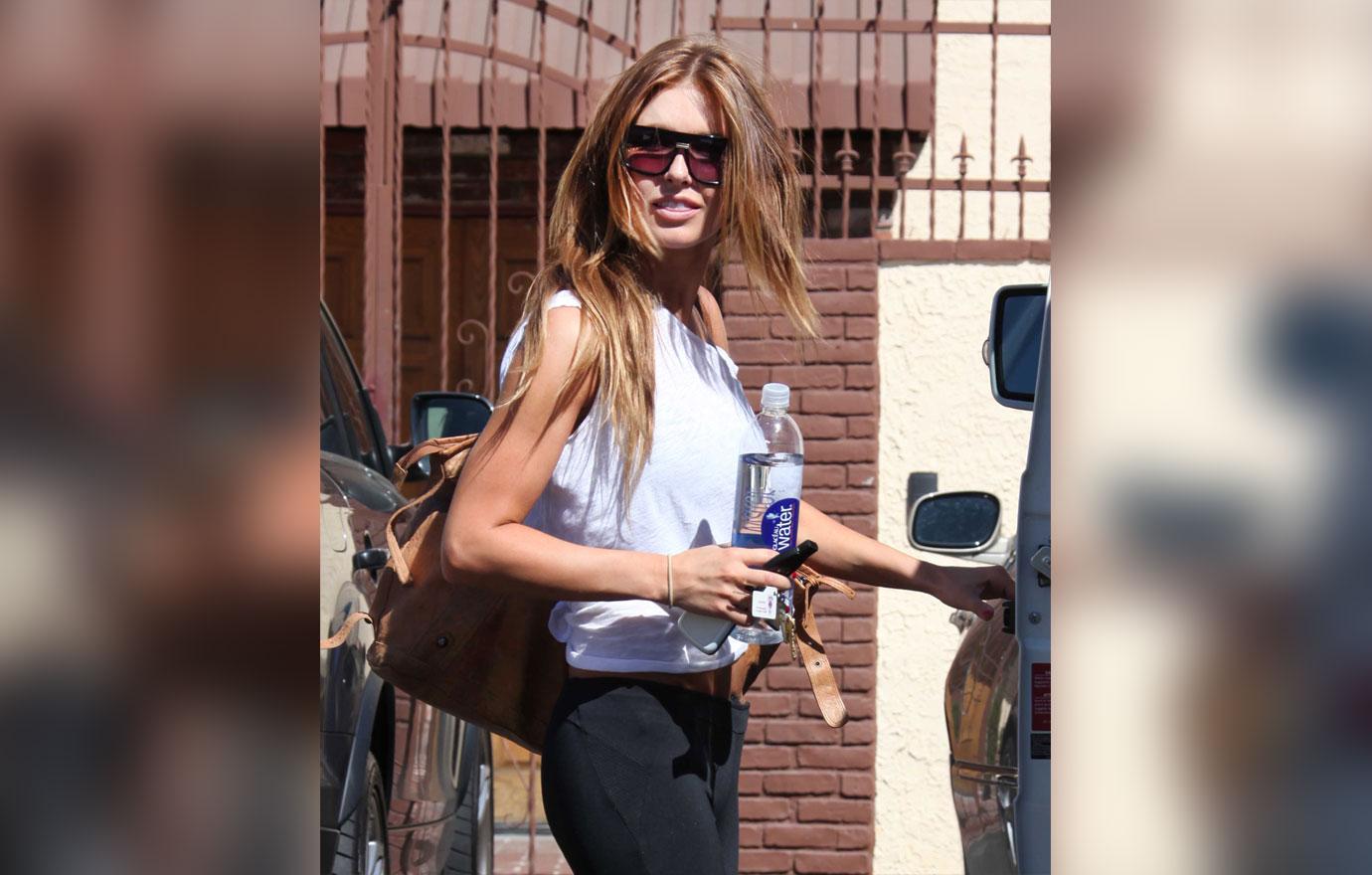 Worry and anxiety didn't stop there for the star. In June 2010 Patridge had a stalker, Zachary Loring. After several court hearings, the sicko was finally sentenced in November to two years in state prison, and slapped with a ten year restraining order.
Article continues below advertisement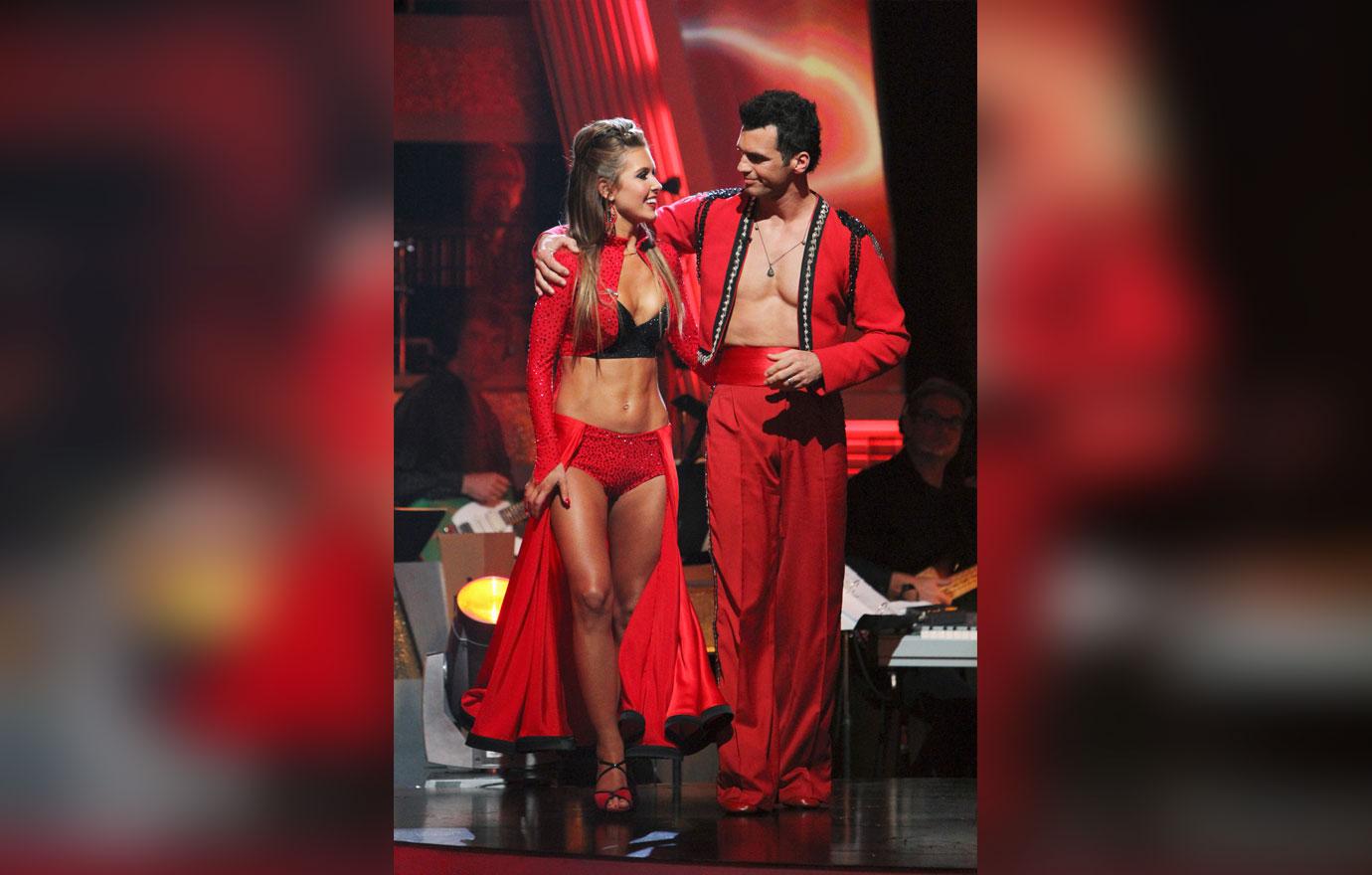 Was Audrina juggling too much to be able to take on a relationship? In 2010 she signed on to compete on Dancing With The Stars. During her stint on the show she was spotted breaking down as she struggled to juggle her boyfriend and her punishing DWTS moves. "We had a few arguments because we were seeing so little of each other due to all the rehearsing she has to do for the show," Bohan said in an interview at the time. "She told me that she felt so stressed trying to make me happy and learn the routines. And everyone on the show is so competitive, especially Jennifer Grey. I think that stresses her out even more."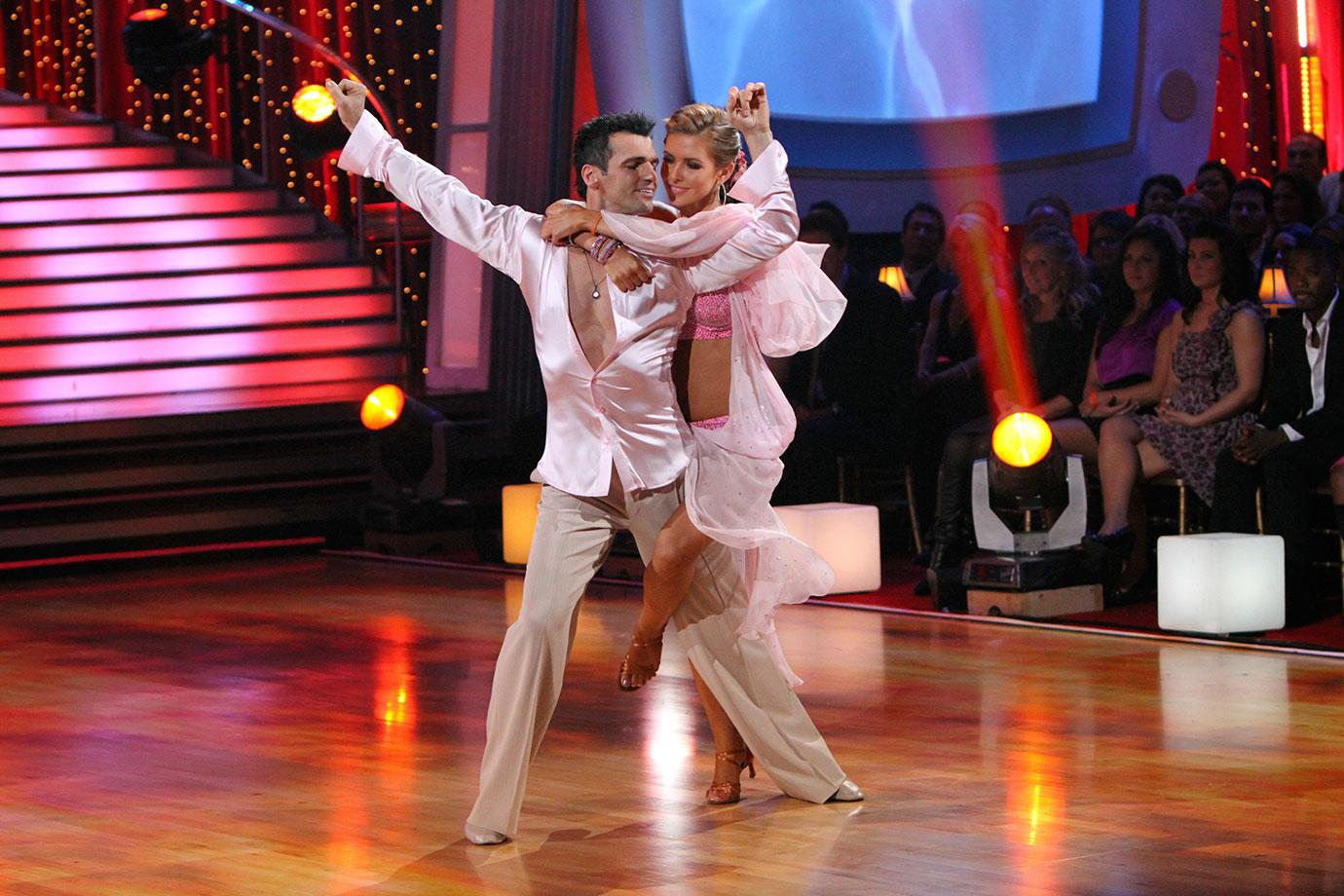 A failed proposal? As her stretch on the reality dance competition came to a close, Bohan hinted at a proposal during an interview with Star Magazine. "To let Audrina know how proud of her I am, I'm planning a holiday to a tropical island if she wins, and there might even be a ring!" There was no ring. It wasn't until five years later Bohan actually got down on bended knee — could his unwillingness to truly commit have built up resentment in the relationship?
Article continues below advertisement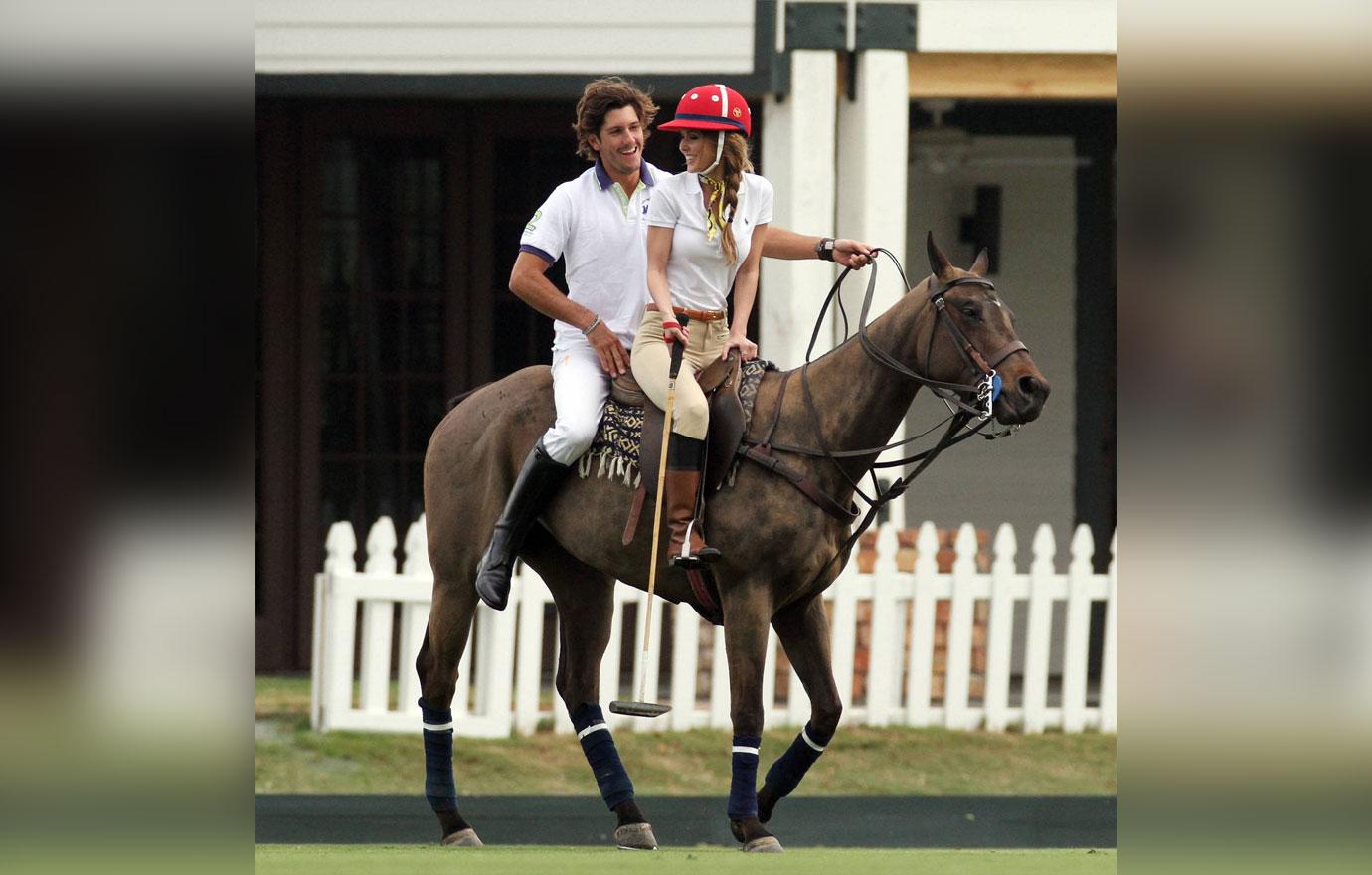 On the heels of Patridge's proposal disappointment, in March 2011 the two split AGAIN! According to reports in Us Weekly, sparks immediately flew between her and sexy polo player Nic Roldan while Patridge was filming her new reality show, Audrina, in Florida.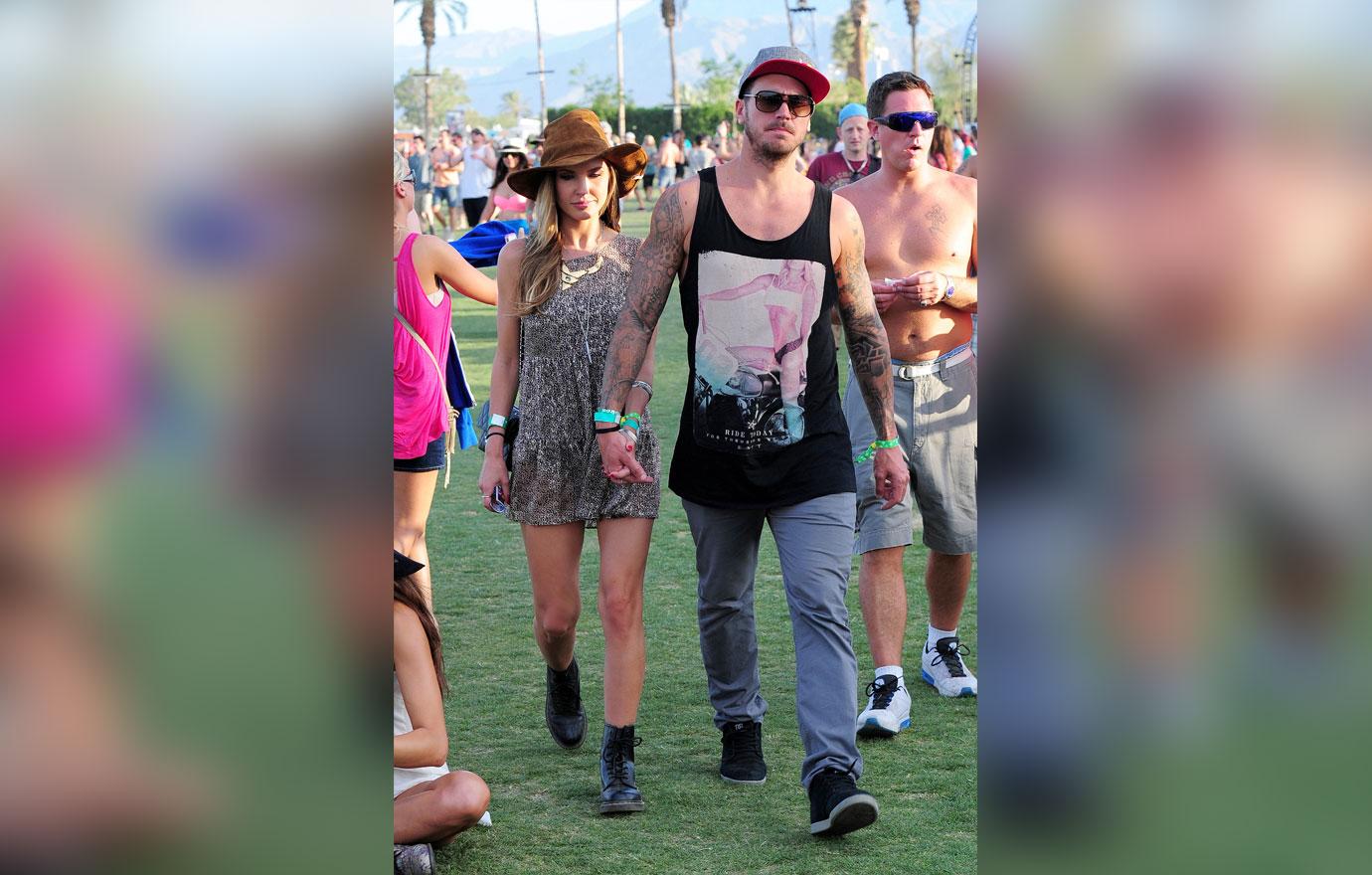 Bohan began displaying a bad temper soon after when he exploded on Twitter, calling her a "heartless closed off insecure individual".
Article continues below advertisement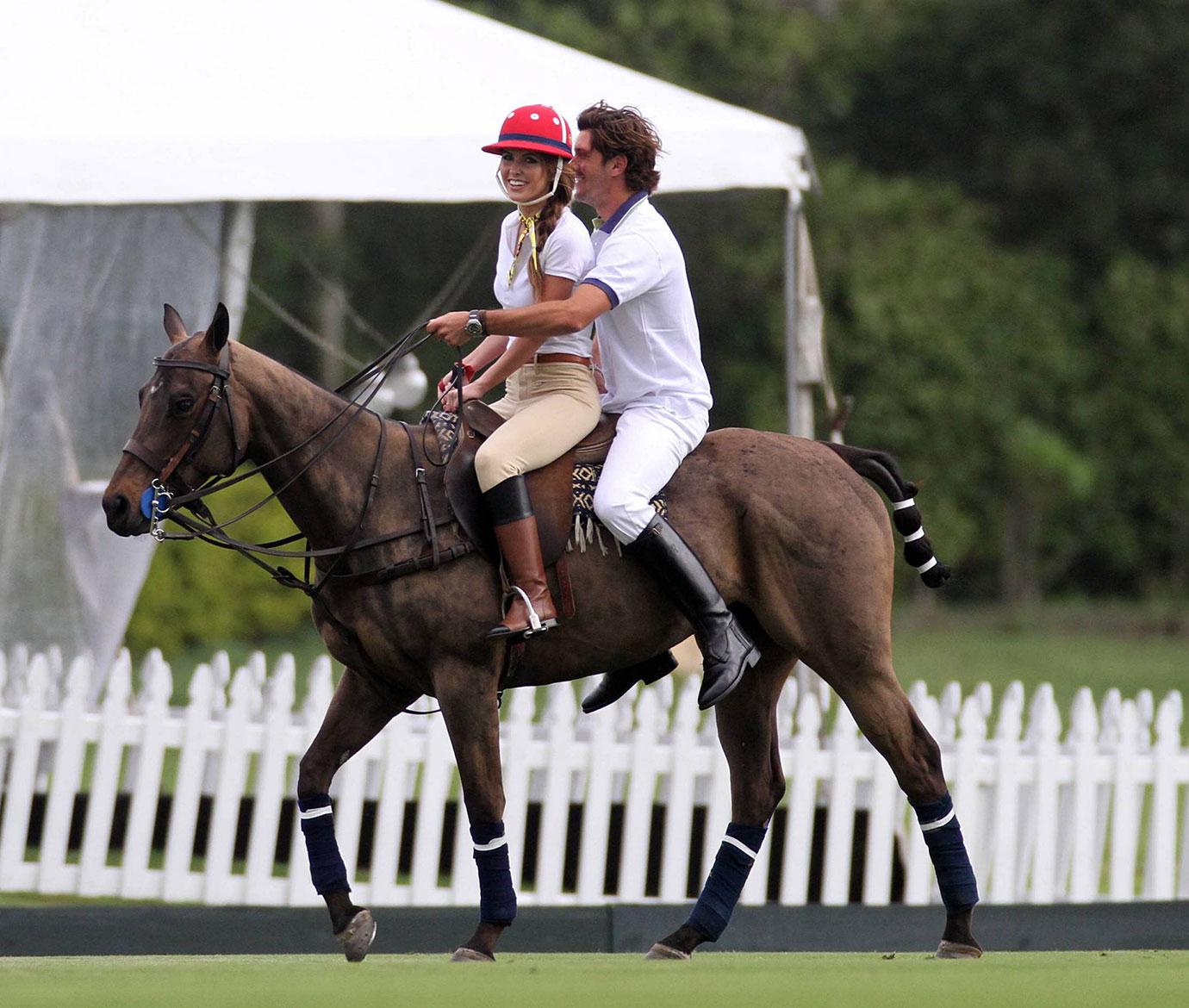 To infuriate Bohan even more, Patridge's sexy polo player co-star hinted at a relationship to RadarOnline.com. "We are just talking at the moment. Been going on for a couple of weeks :)" Roldan text-messaged RadarOnline.com when asked about the relationship. "She is really great."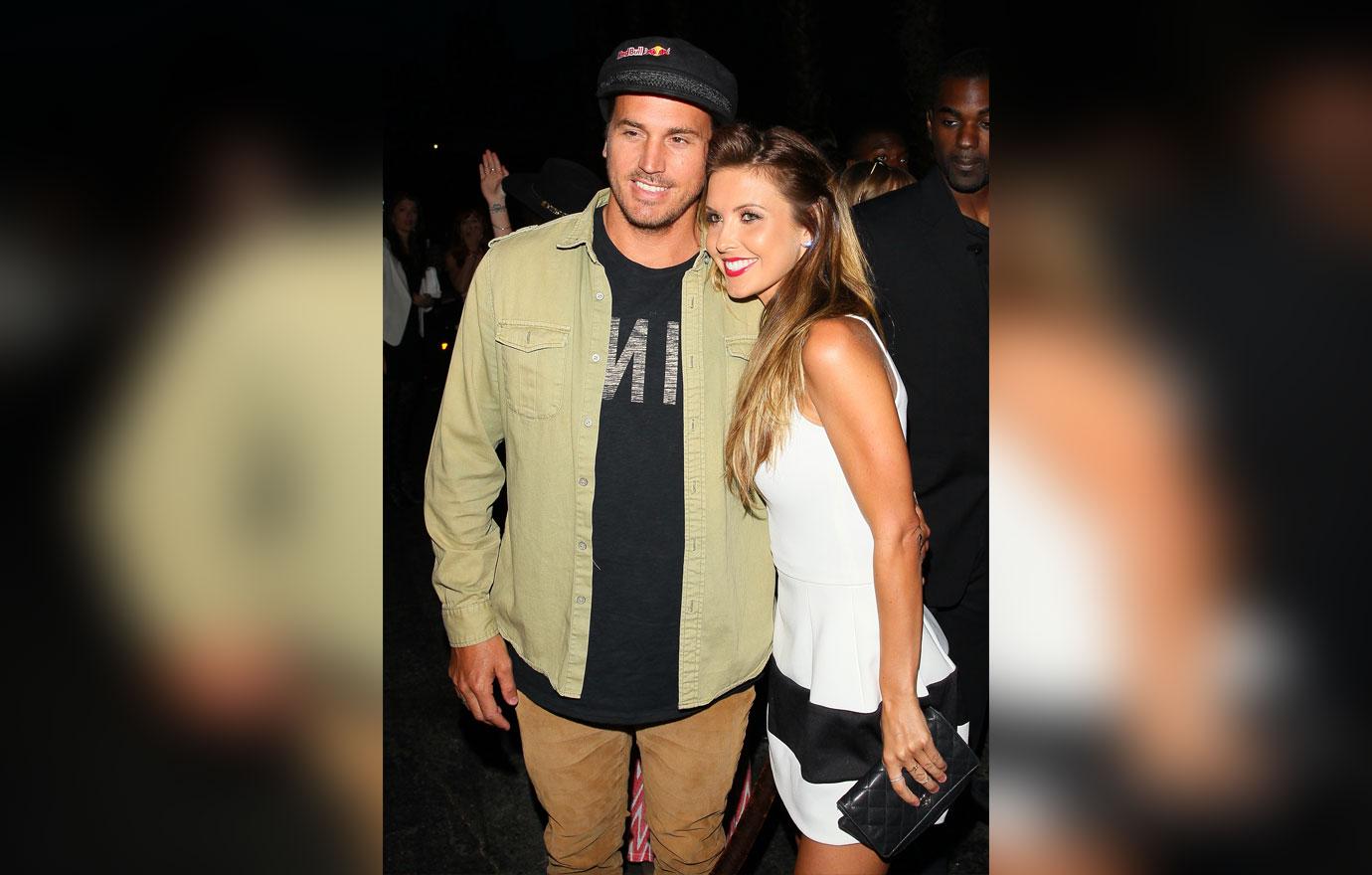 One month later, the two got back together and in April 2011 Patridge quit her small screen reality tv stints in order to work on the relationship. Without the constant cameras on their romance, "it's easier and better," she told Star at the time, "we're great!"
Article continues below advertisement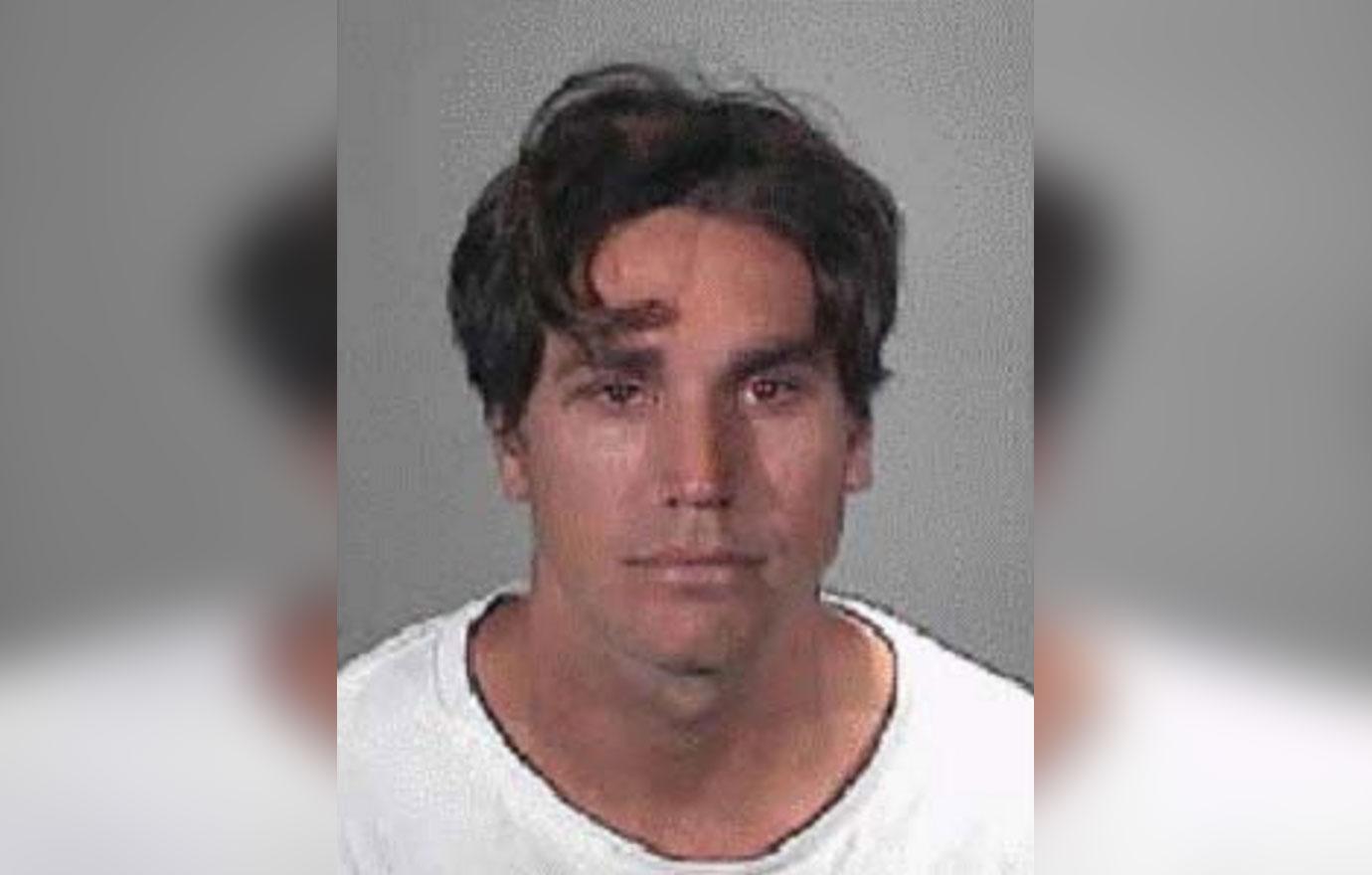 On the heels of their umpteenth reconciliation, in May 2011 Bohan was arrested for public intoxication. The Hermosa Beach Police Department charged the then 29-year-old with a misdemeanor and he spent approximately eight hours in jail before posting $500 bail. Patridge expressed her concerns over Bohan's drinking. When he was arrested she fretted, "I absolutely hate what Jack Daniels does to people."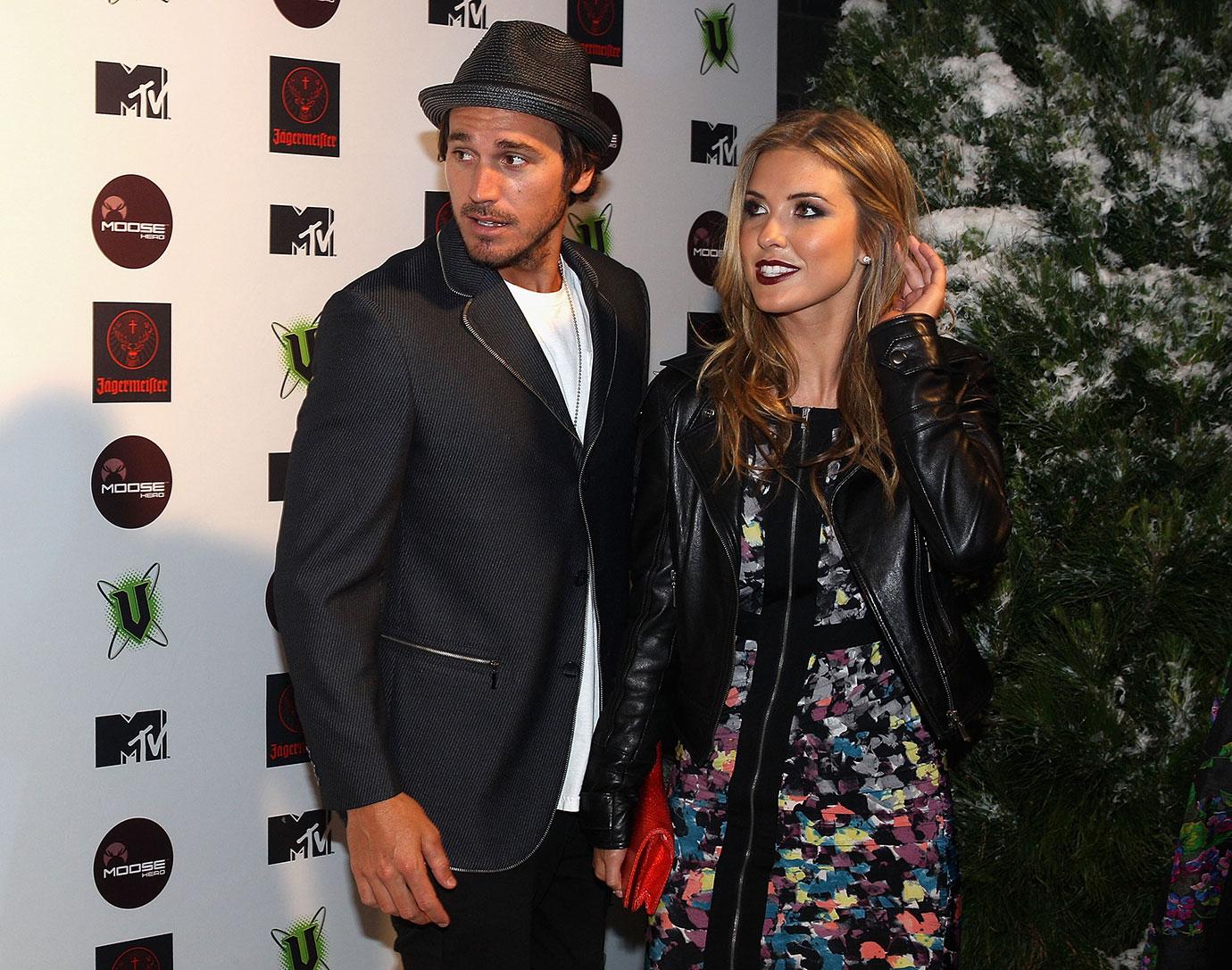 The run-in with the law didn't teach him a lesson — instead of taking it easy after his arrest he was caught partying and boozing it up in Vegas.
Article continues below advertisement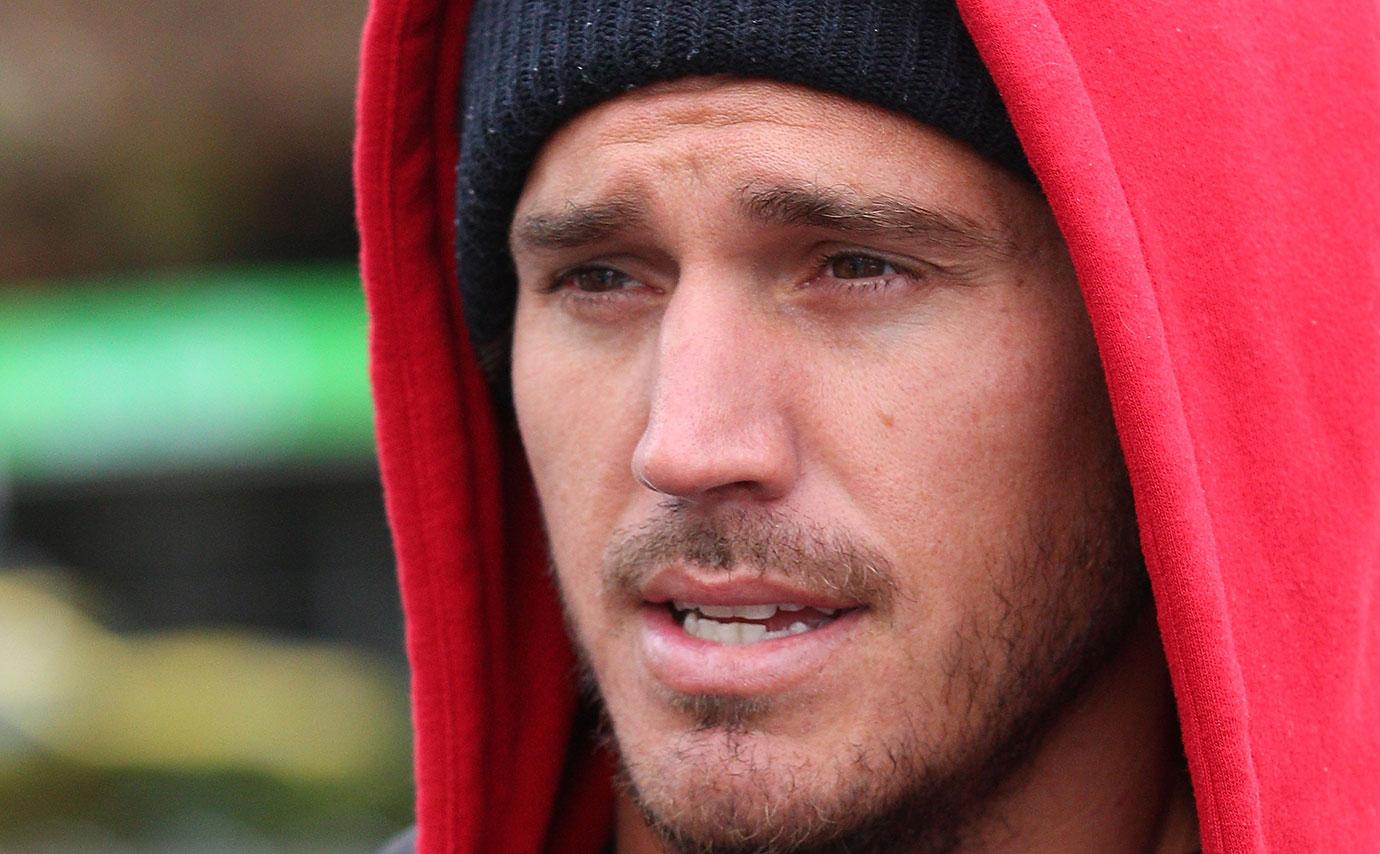 Jealousy also played a factor in the couple's eventual downfall. In June 2011, just one day before the star's reality show Audrina aired, Bohan went on yet another Twitter tirade threatening to rip her short-term fling's head off. "@NicRoldan if I ever see u C**t I'm gonna rip your f****n head off," he Tweeted. "Take this as a friendly warning."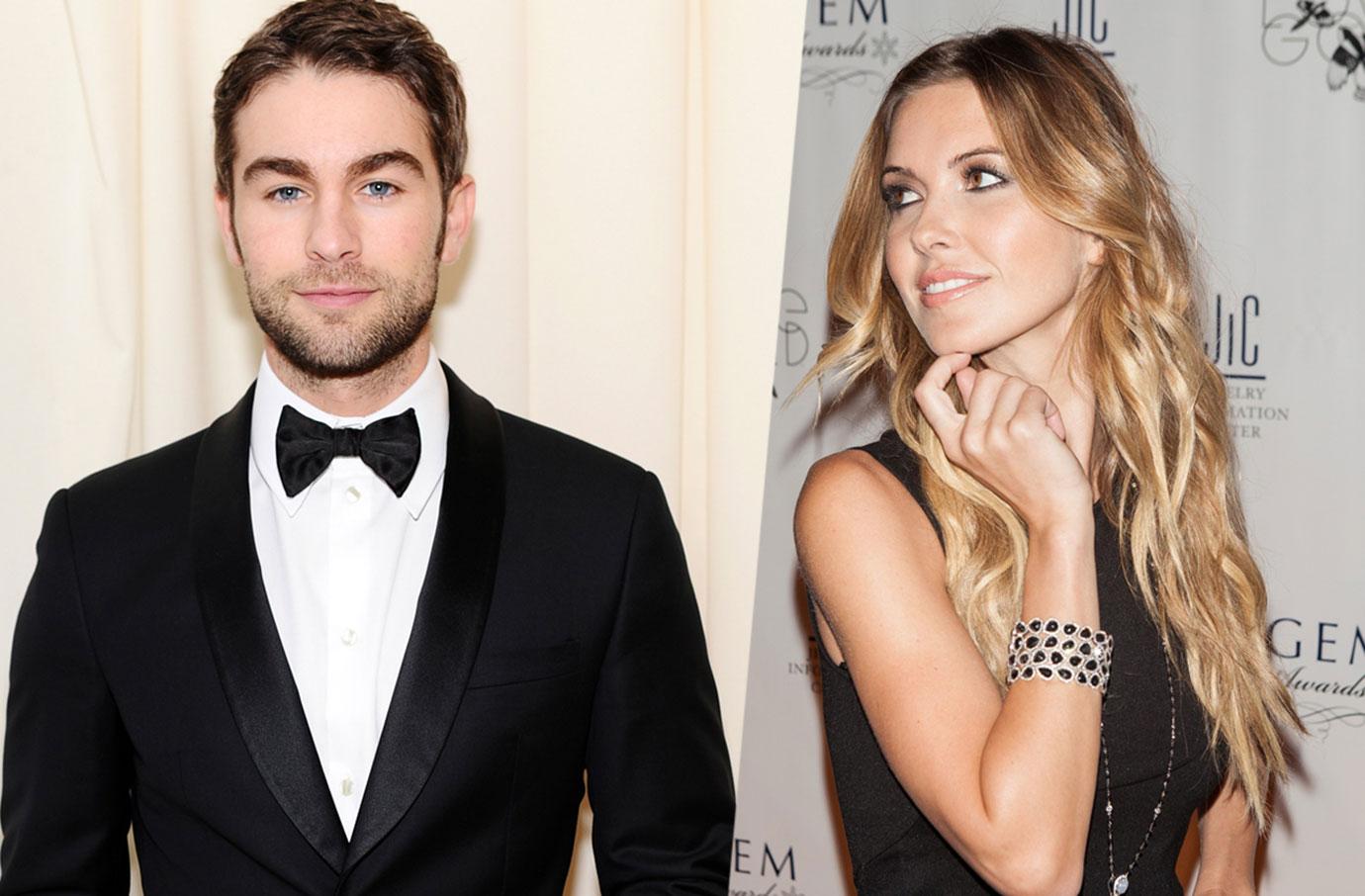 Miraculously, drama between the two appeared to have subsided come the next couple of years until the couple made headlines yet again in August 2014, stating they had officially split. As RadarOnline.com reported, Patridge was quickly linked to rebound Chace Crawford.
Article continues below advertisement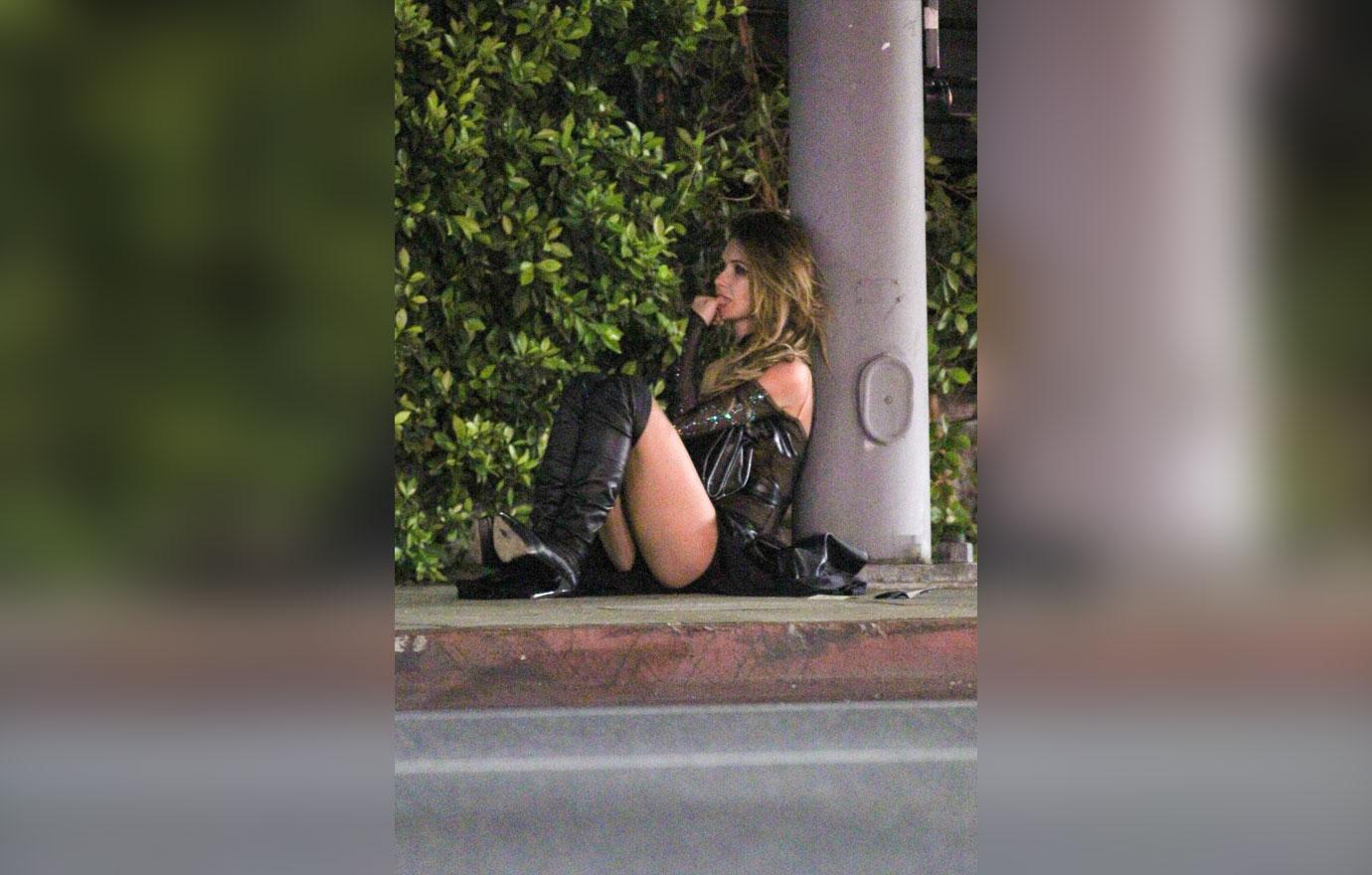 Crawford clearly didn't do it for Patridge because she was back with her bad boy beau by October 2014. Just days after getting back together, however, she was once again an emotional wreck. The reality star was caught on camera having an absolute meltdown outside a Halloween party in Hollywood.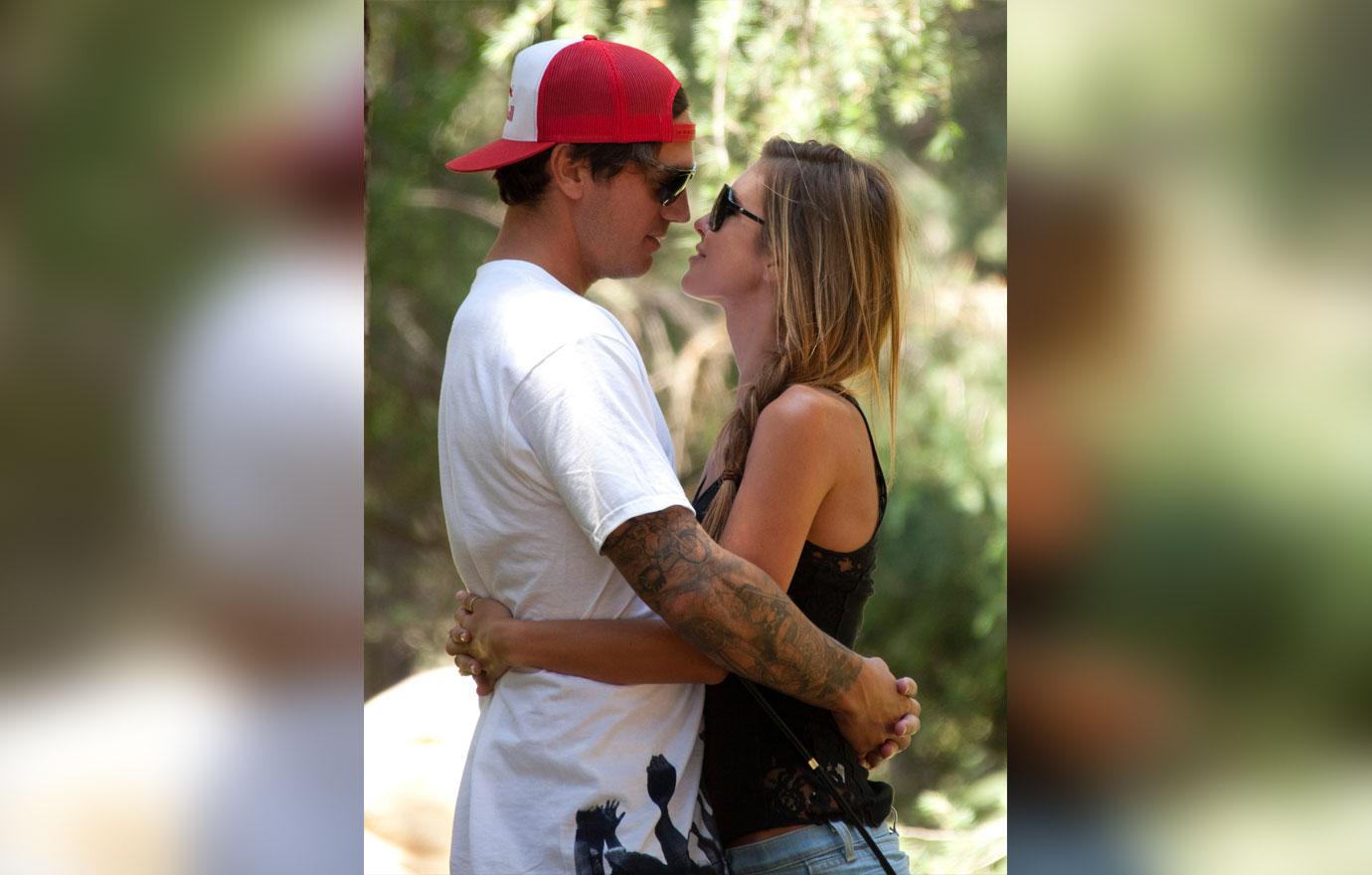 Article continues below advertisement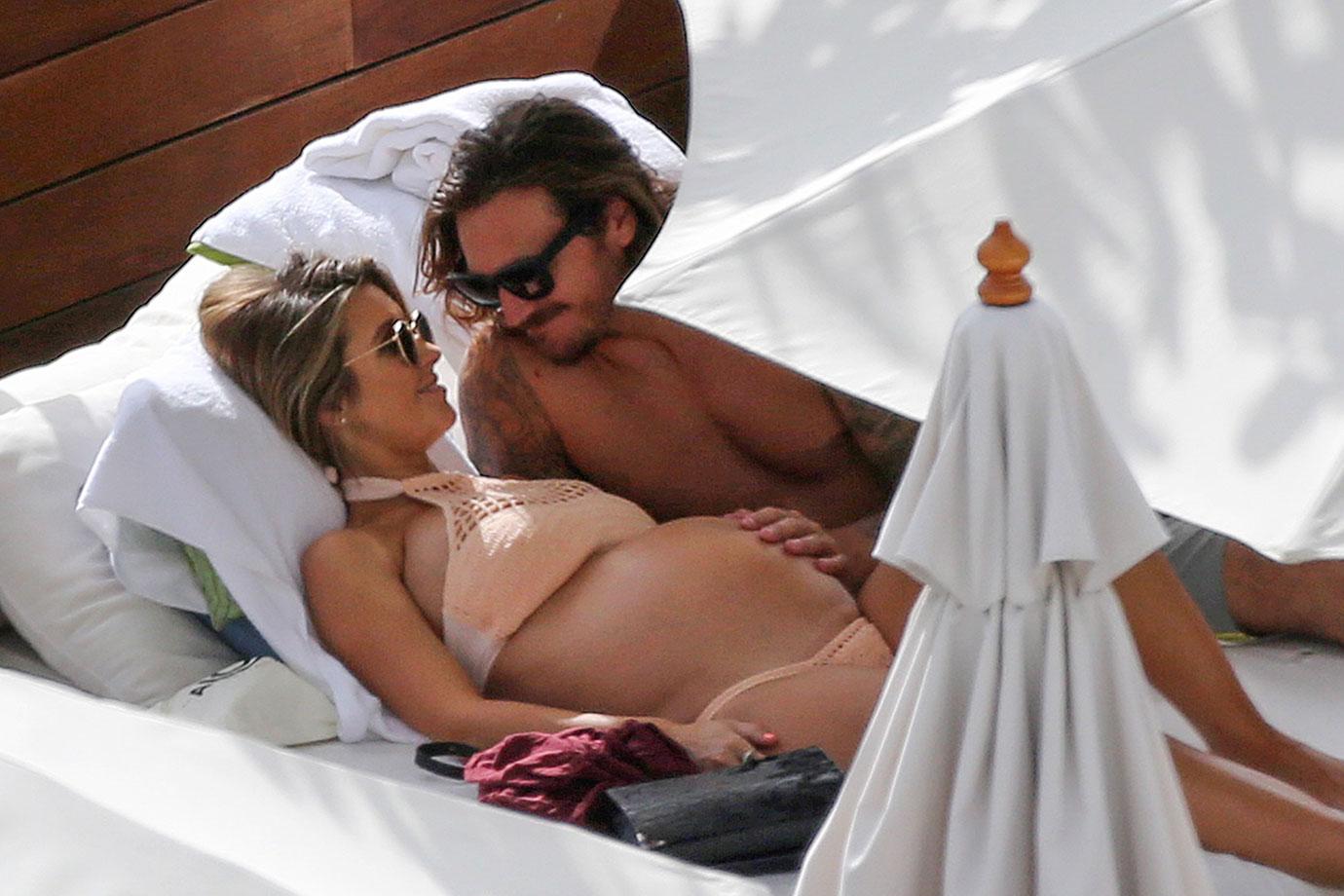 One month after the engagement, the duo announced they're expecting their first child together, leading some fans to speculate the pregnancy was the purpose behind the proposal.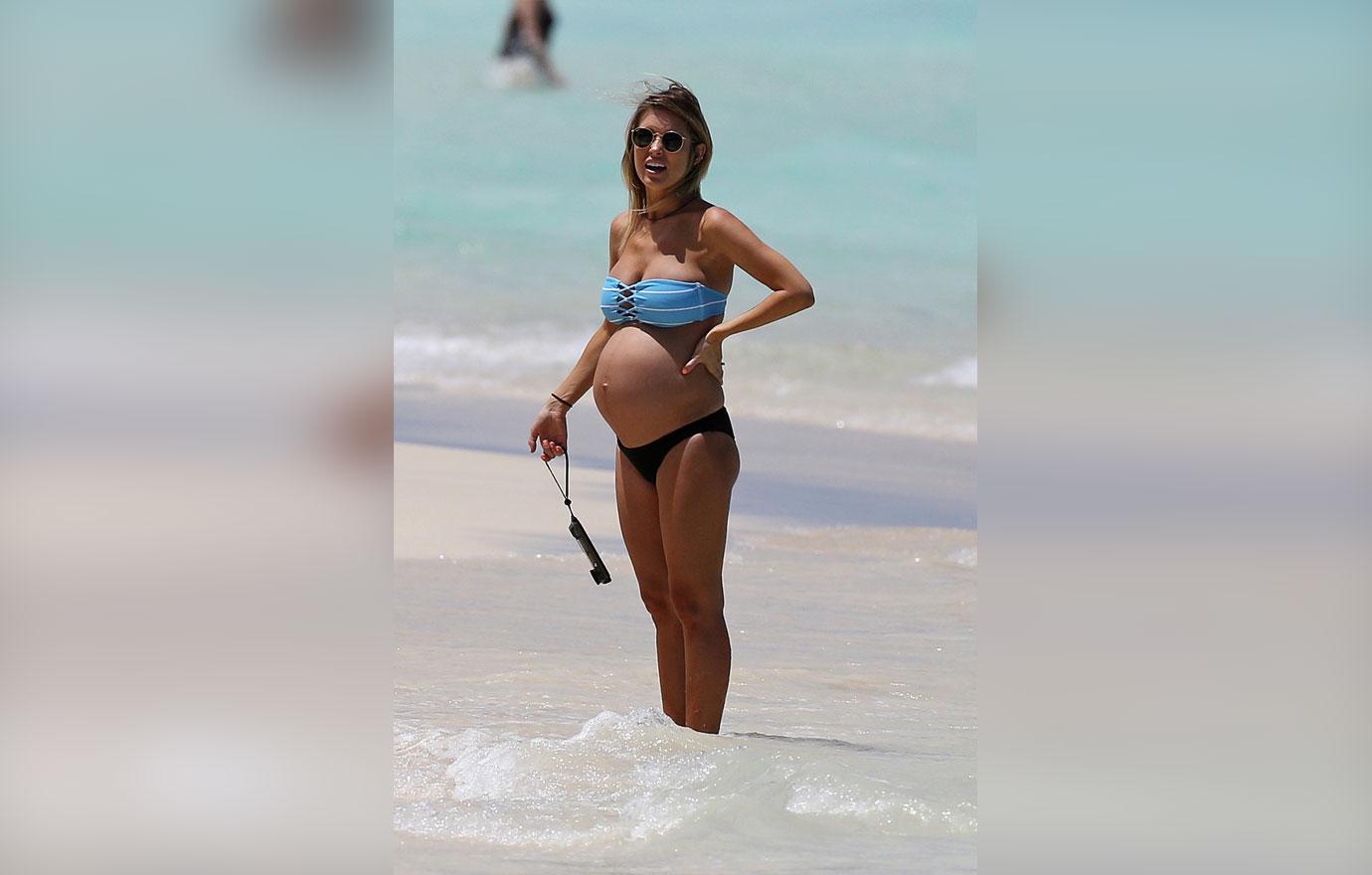 On June 24, 2016 the couple welcomed daughter Kirra Max Bohan.
Article continues below advertisement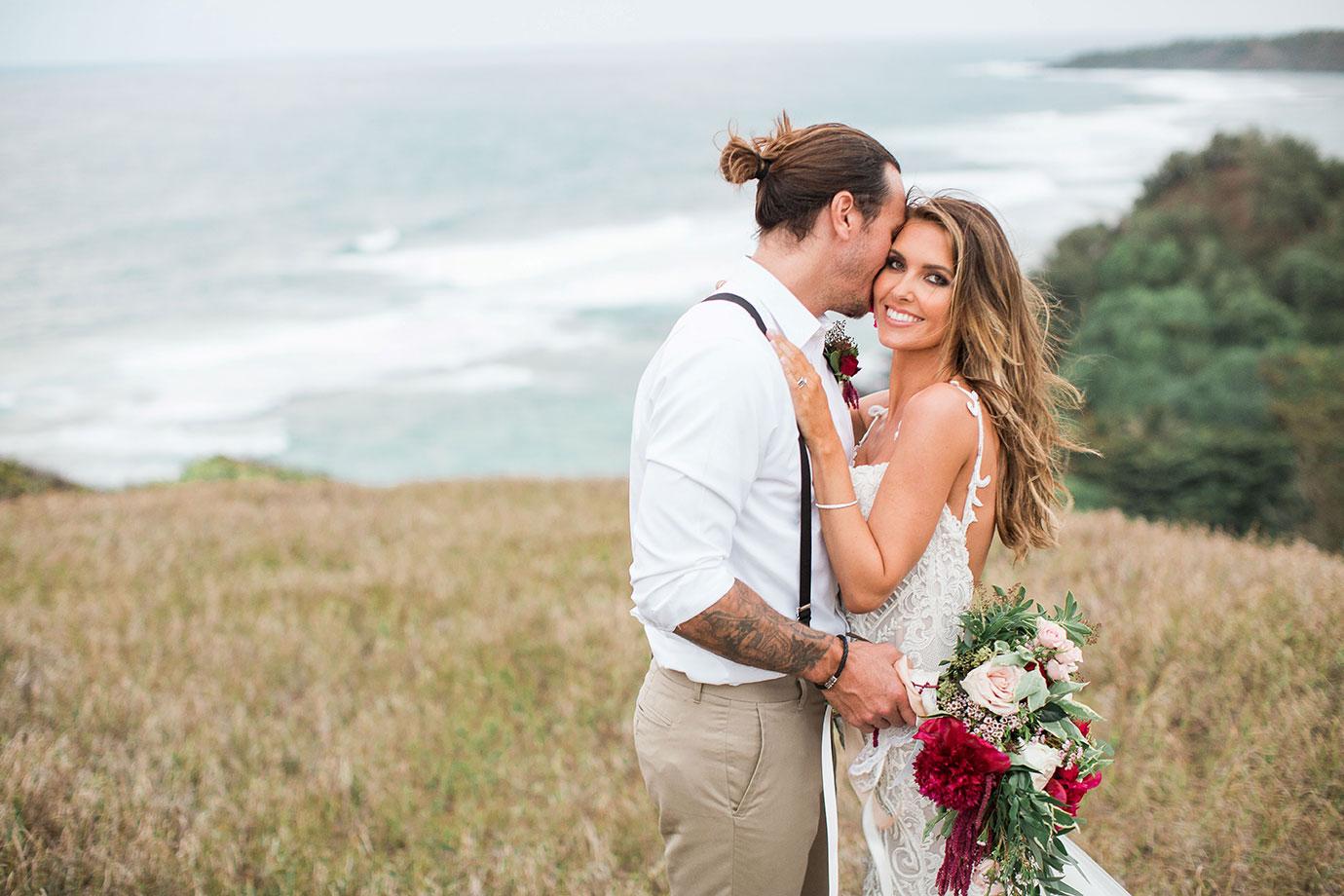 The two tied the knot in a beautiful Hawaiian ceremony five months later.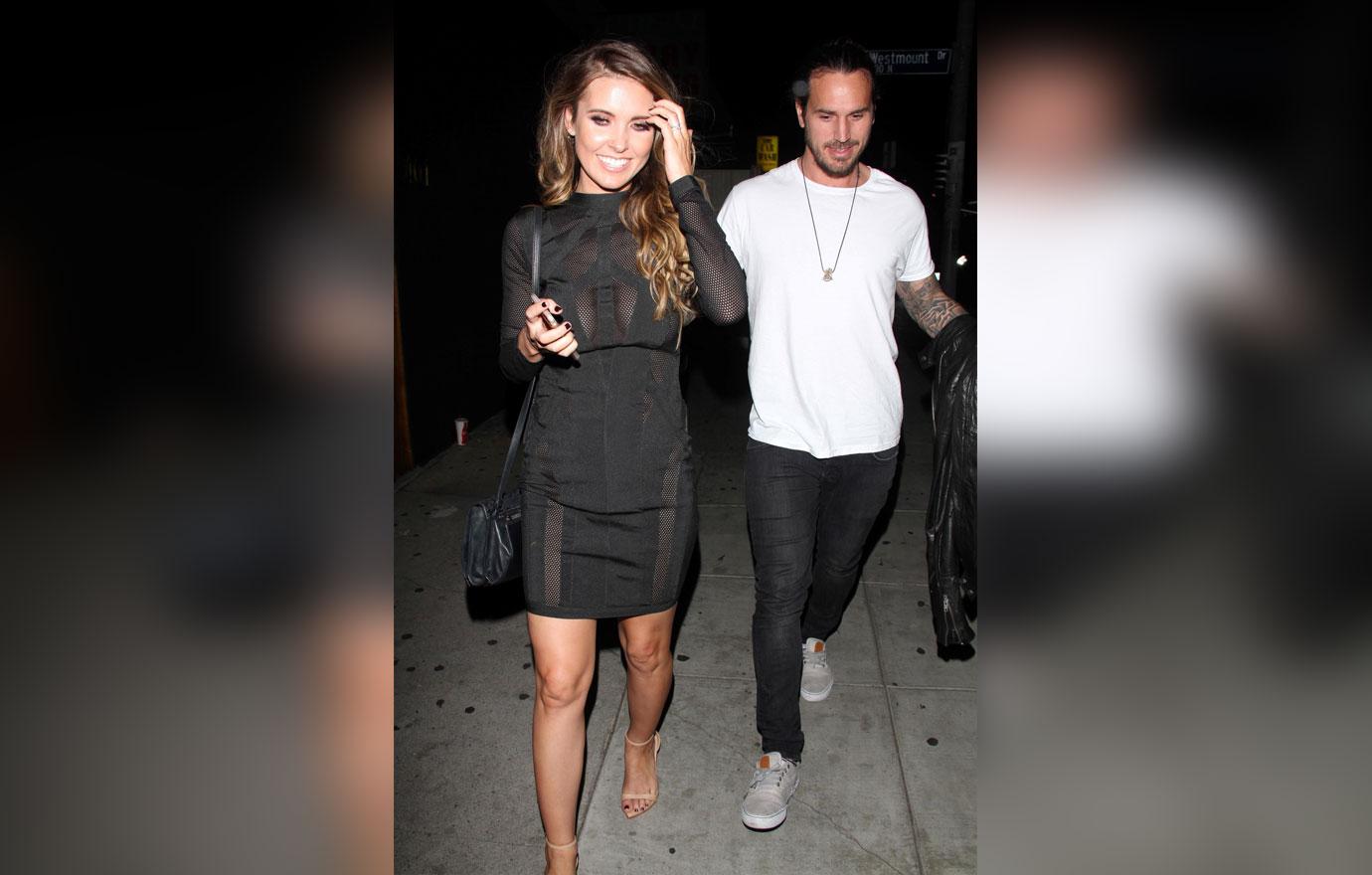 With a baby and a bauble on her wedding ring finger, all seemed hunky-dory until the couple were hit with a financial setback. In July 2017, OK! Magazine reported exclusively that the couple were "strapped for cash" especially after throwing a lavish wedding they couldn't afford. Patridge broke down because she's not as famous anymore and can't get work to pay her debts, a source claimed.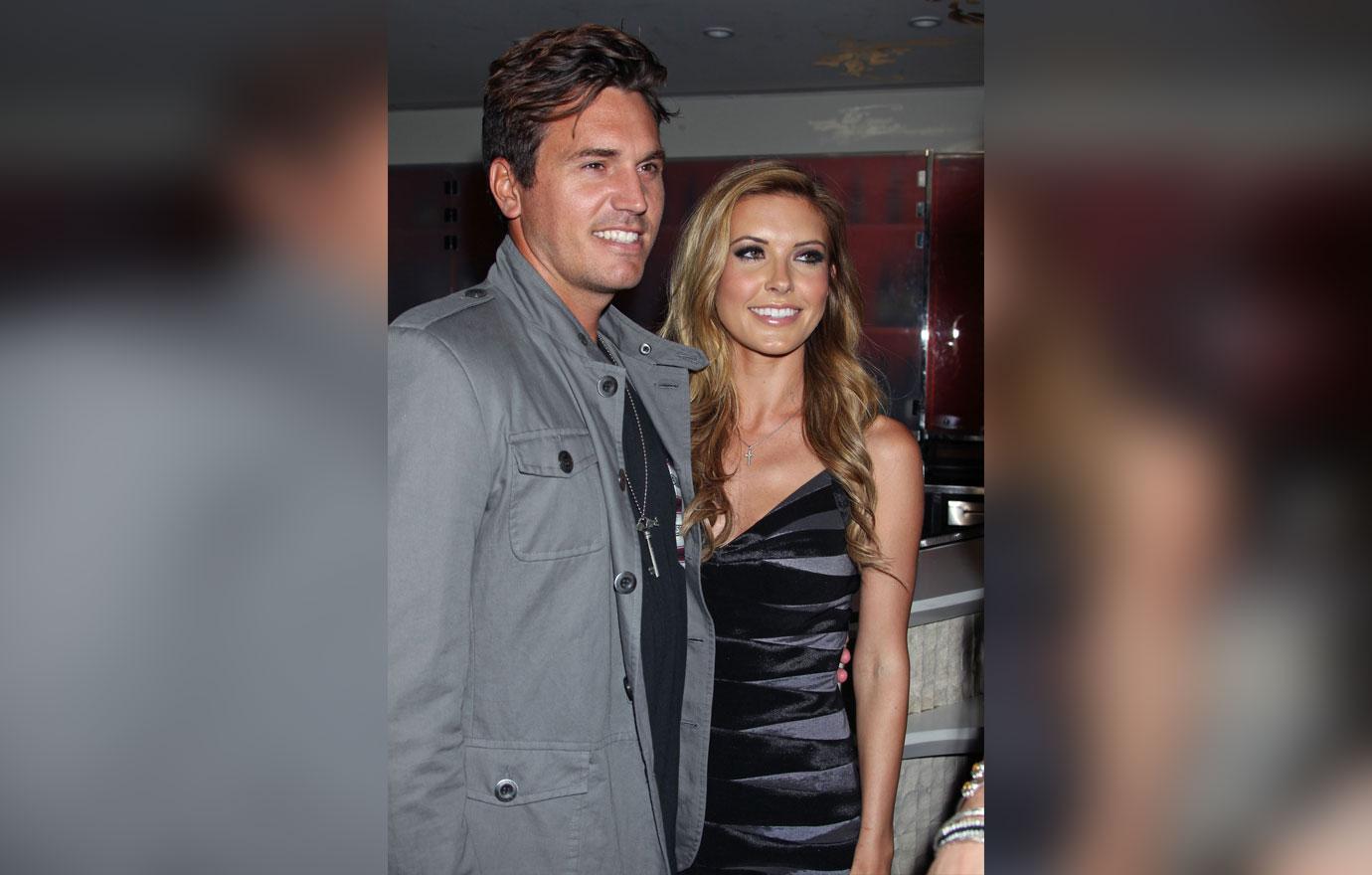 Audrina Patridge and Corey Bohan can look back at their nine years together and having a kid. But cracks in the relationship and marriage showed and now they've confirmed the split.
We pay for juicy info! Do you have a story for RadarOnline.com? Email us at tips@radaronline.com, or call us at 800-344-9598 any time, day or night.