Audrina Patridge's Ex Calls Her 'Heartless & Insecure'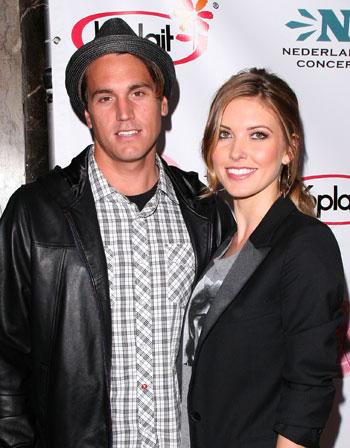 Audrina Patridge's ex-boyfriend Corey Bohan is making no secret about how he feels about The Hills star since their recent break-up, RadarOnline.com has learned.
The Australian BMX racer went on an expletive-filled rant about his former love on Twitter, and while most of Bohan's angriest messages slamming the reality star were deleted, his final tweet made his feelings loud and clear:
"A girl that's told yes by everyone surrounding them grows up to be a heartless closed off insecure individual," Corey wrote.
Article continues below advertisement
In an earlier message, the tattooed tough guy lamented: "Time 2 pick up the pieces & stop being so sad! Some woman will always be empty & rotten from the inside out. U cant love a heartless woman."
According to reports in Us Weekly, Audrina, 25, split up with Corey earlier this month and sparks immediately flew between her and sexy polo player Nic Roldan while Patridge was filming her new reality show, Audrina, in Florida.
Audrina and Corey met in 2008, then split and got back together again in 2009. Audrina has remained quiet about the current break up on her Twitter page.
Audrina premieres April 17 at 9E/PT on VH1.
RELATED STORIES: