Angelina Jolie Joined By Kids At 'Maleficent' L.A. Premiere — But No Maddox!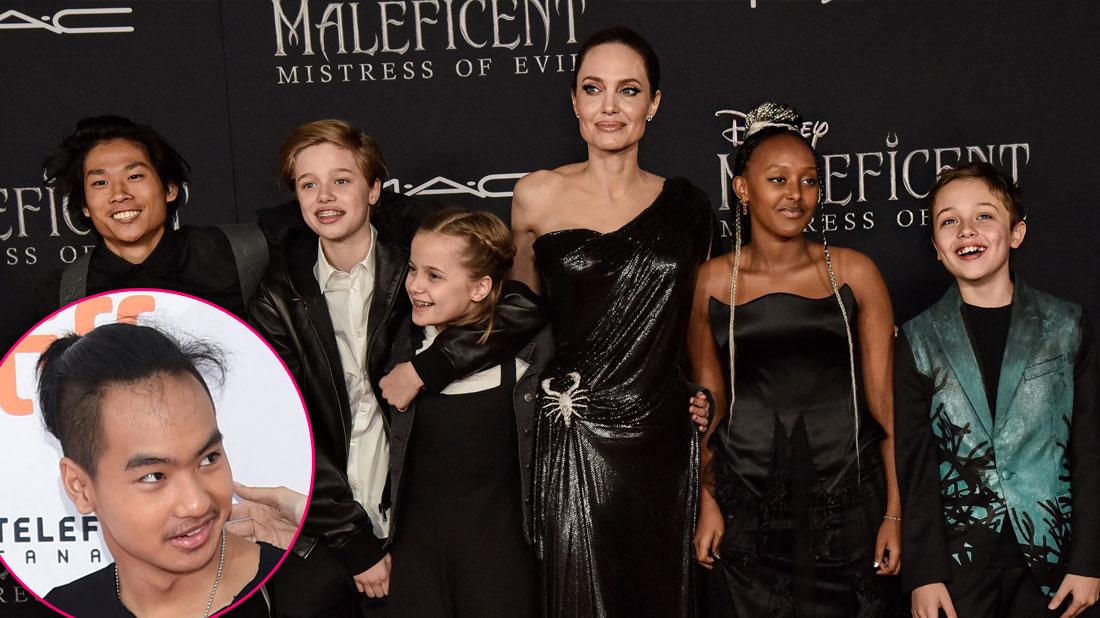 Angelina Jolie couldn't stop smiling while attending the premiere of Maleficent: Mistress of Evil with her kids this Monday night.
The Hollywood event took place this September 30 is Los Angeles – and the Jolie-Pitt clan surely dressed the part. All five kids matched their mother's jet-black gown in similar dark looks.
Zahara, 14, rocked a long black dress just like her famous mom and Knox, 11, looked like star in a teal blazer with black designs, Versace pants, and sneakers. The others looked more casual. Vivienne, 11, wore a black romper over a white top, Shiloh, 13, rocked a white T-shirt, black pants, and a blazer, and Pax, 15, wore a black dress shirt, black pants, and white sneakers.
Article continues below advertisement
The actress — who plays Maleficent in the Walt Disney Pictures film — was all smiles while posing for photos on the red carpet with her brood. Of course, her ex-husband Brad Pitt was nowhere to be seen, and neither was her eldest son, Maddox Jolie-Pitt, 18.
RadarOnline.com readers know Maddox, who is referred to as Angelina's "golden child," recently left the nest to attend college.
Angelina, 44, was pictured getting emotional while dropping him off at Yonsei University this August. "I know, I'm trying not to cry," she told the crowd when saying goodbye to her son.
Maddox will be studying biochemistry at the college. The teen chose the South Korean school after he visiting universities with his mom in November 2018. The two looked at campuses in Seoul while the actress was in the country on an official visit as the United Nations High Commissioner for Refugee (UNHCR) Special Envoy.
"I'm nothing but proud," Angelina told PEOPLE of Maddox's decision to attend the college. "I look forward to all he will do."
As fans know, Angelina and ex Brad, 55, never attended university themselves, but support whatever it is their kids want to explore.
RadarOnline.com caught photos and videos of Maddox interacting with his colleagues in a classroom and of one of the school's small dorms rooms.
Missing You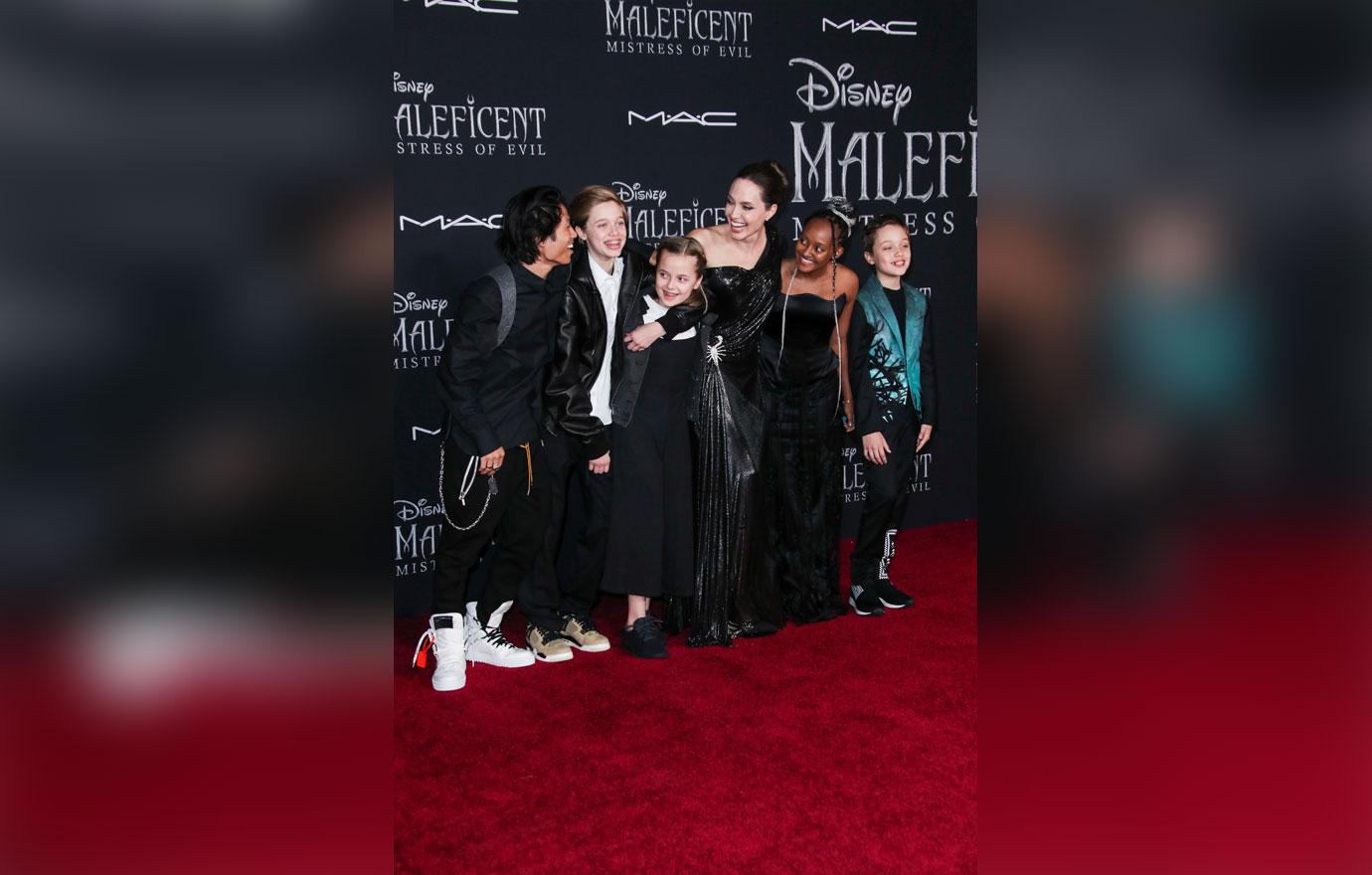 And while his siblings and mom remain back in their mansion, Angelina has not had the easiest time letting her child go.
Article continues below advertisement
Hard Times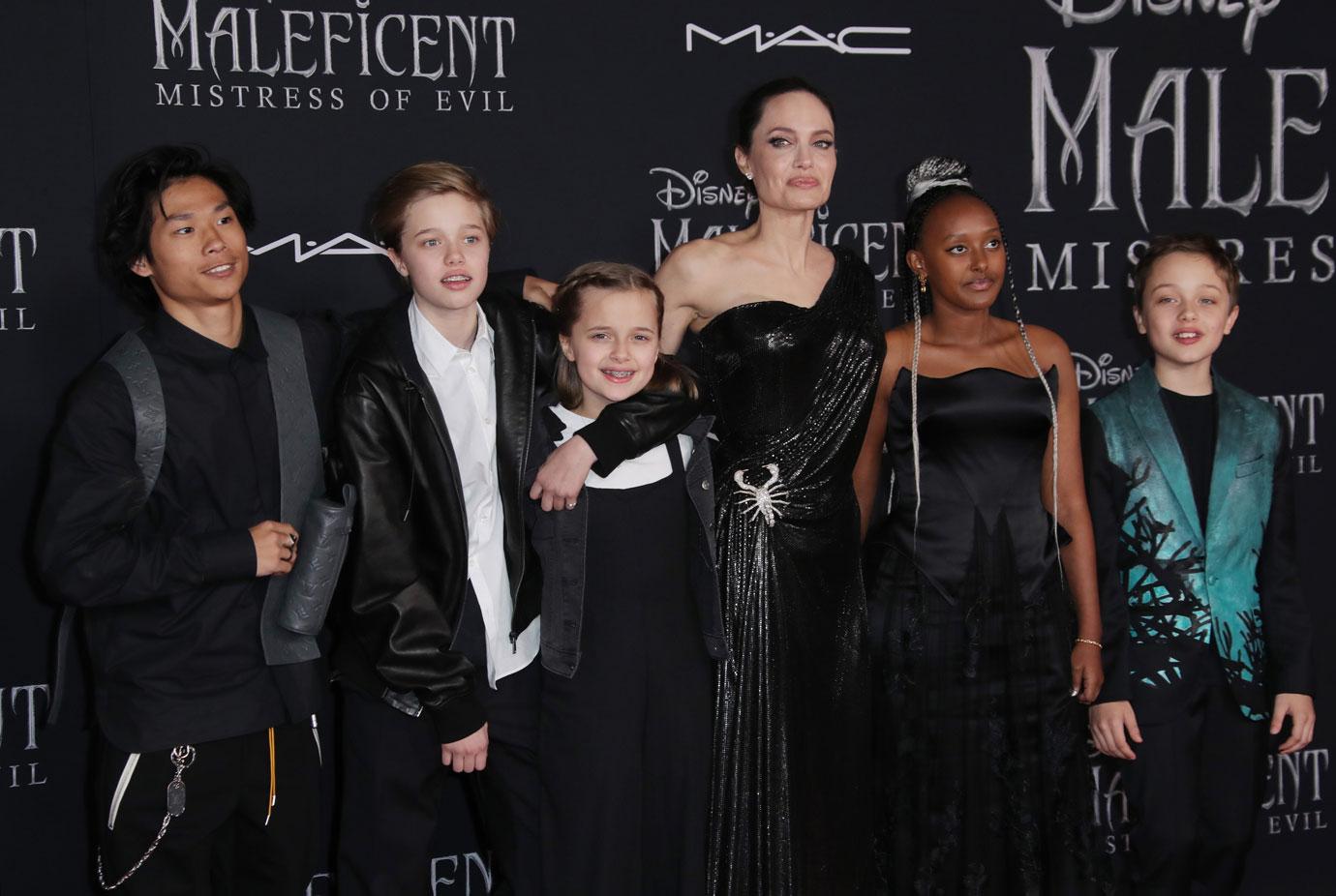 "I'm like everybody and… especially these last few years haven't been the easiest, and I haven't felt very strong," she told E! News earlier this year.
Article continues below advertisement
In Good Company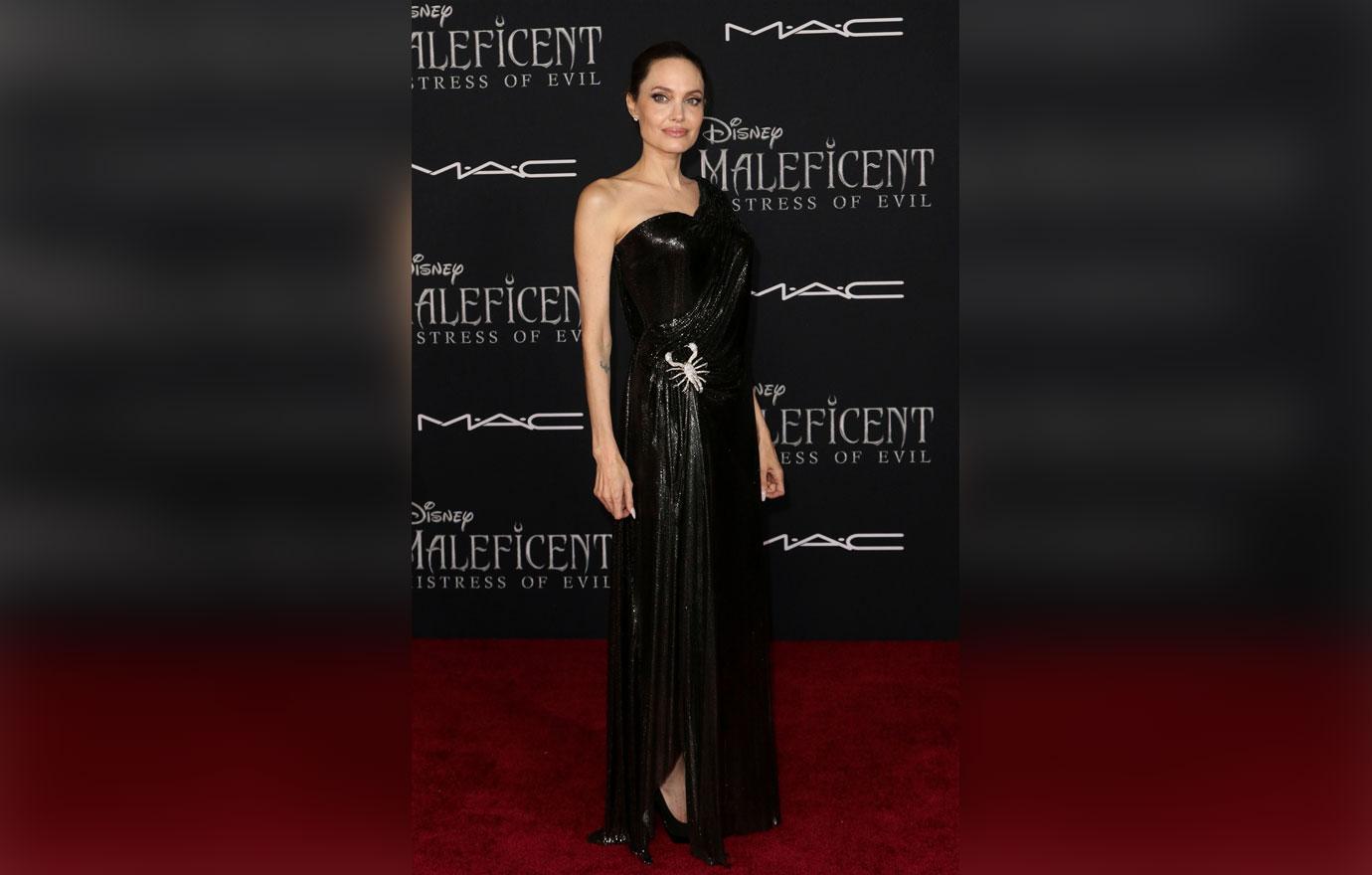 While at this Monday's event with the rest of her kids, however, Angelina looked happy and relaxed.
Article continues below advertisement
Best Friends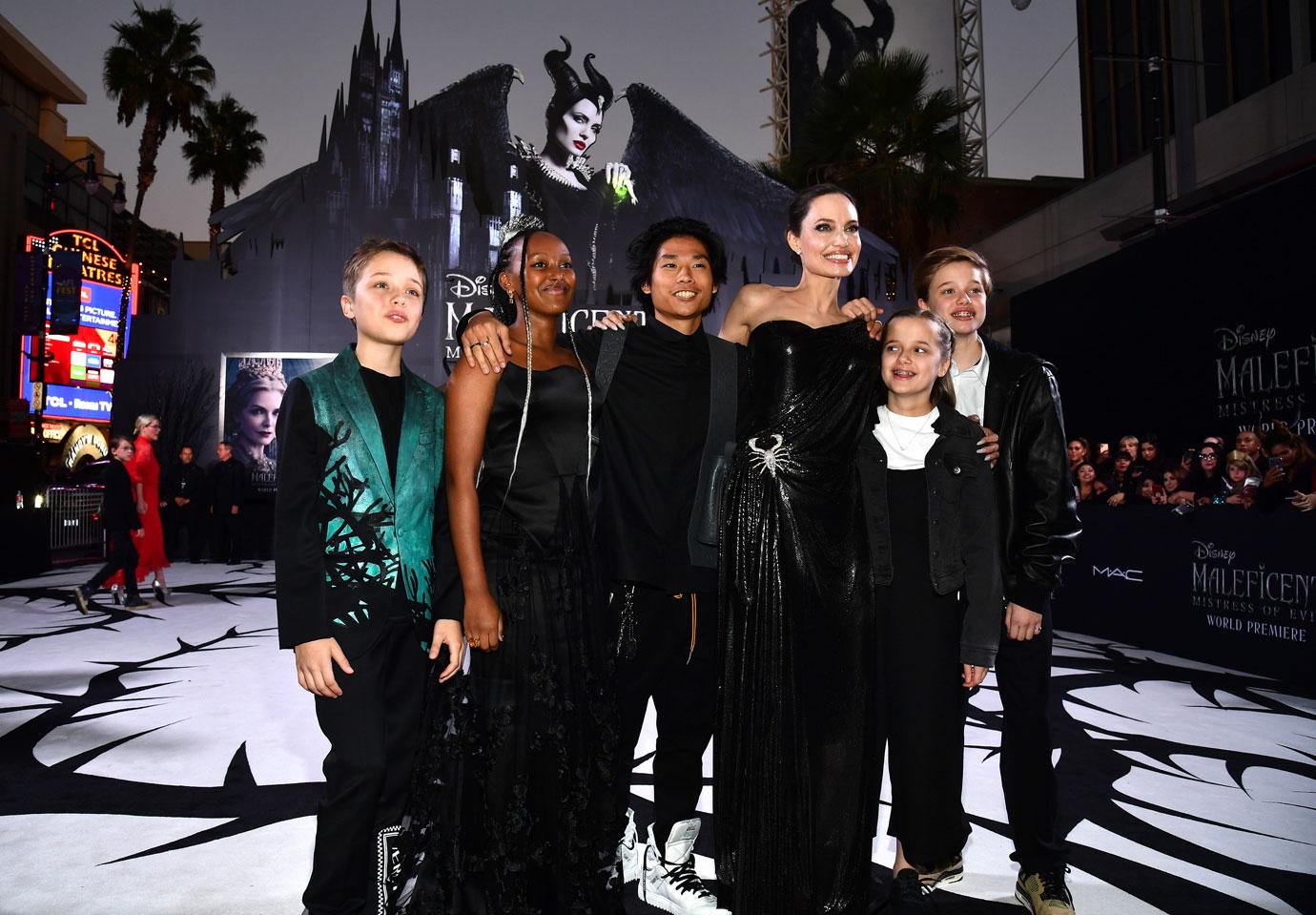 "They wrangle me," Angelina told ET of her kids on the red carpet. "Honestly, they're more together than I am. Zahara's the most organized in the family."
Article continues below advertisement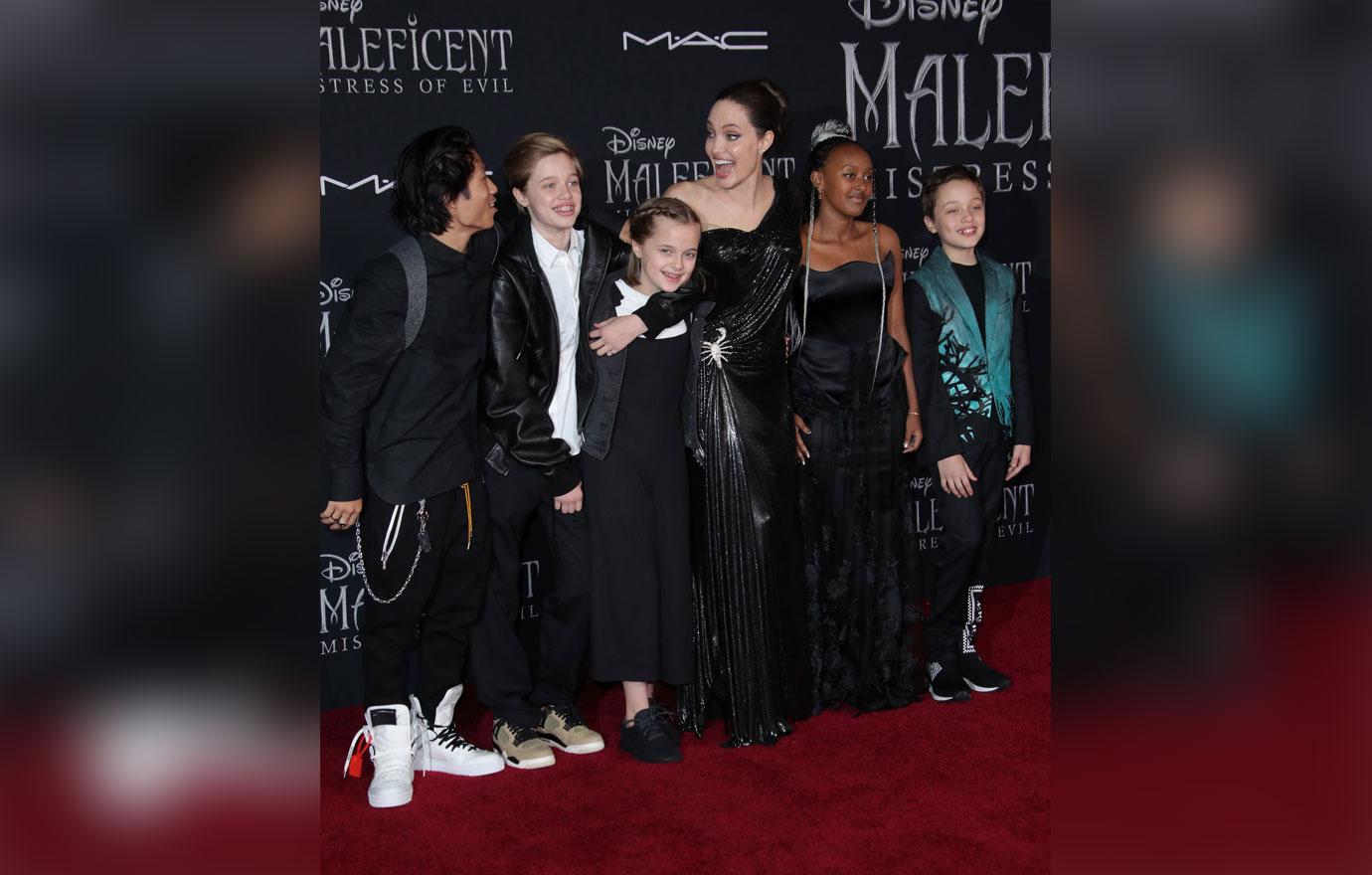 Talking about her eldest daughter — who matched her in a black gown — Angelina said "Isn't she gorgeous? She's growing up so beautifully."
Article continues below advertisement
So Sweet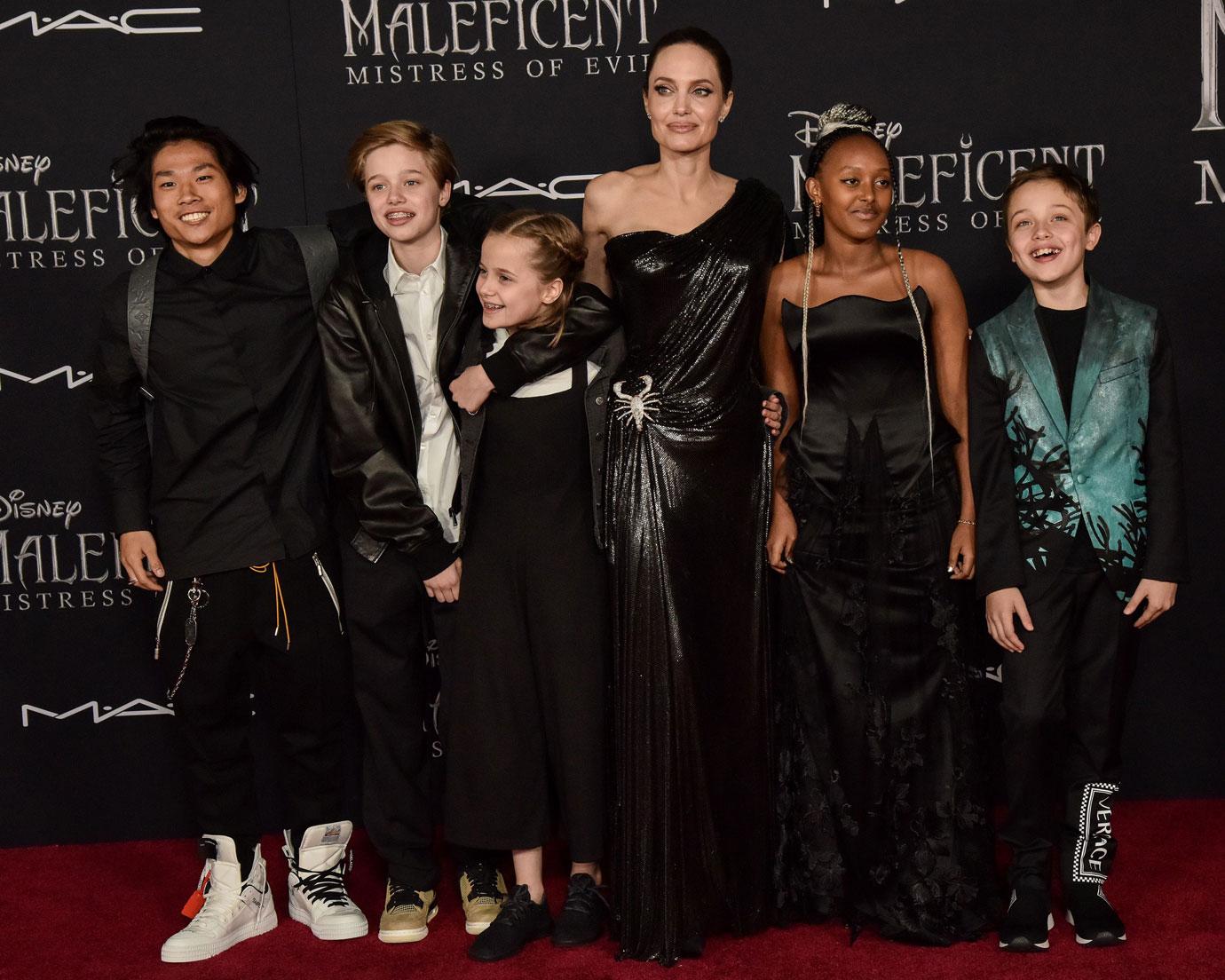 The actress couldn't stop raving about her kids at the Maleficent: Mistress of Evil L.A. premiere. "It's just so wonderful to have their support," she said. "They're my friends."
Article continues below advertisement
Family Ties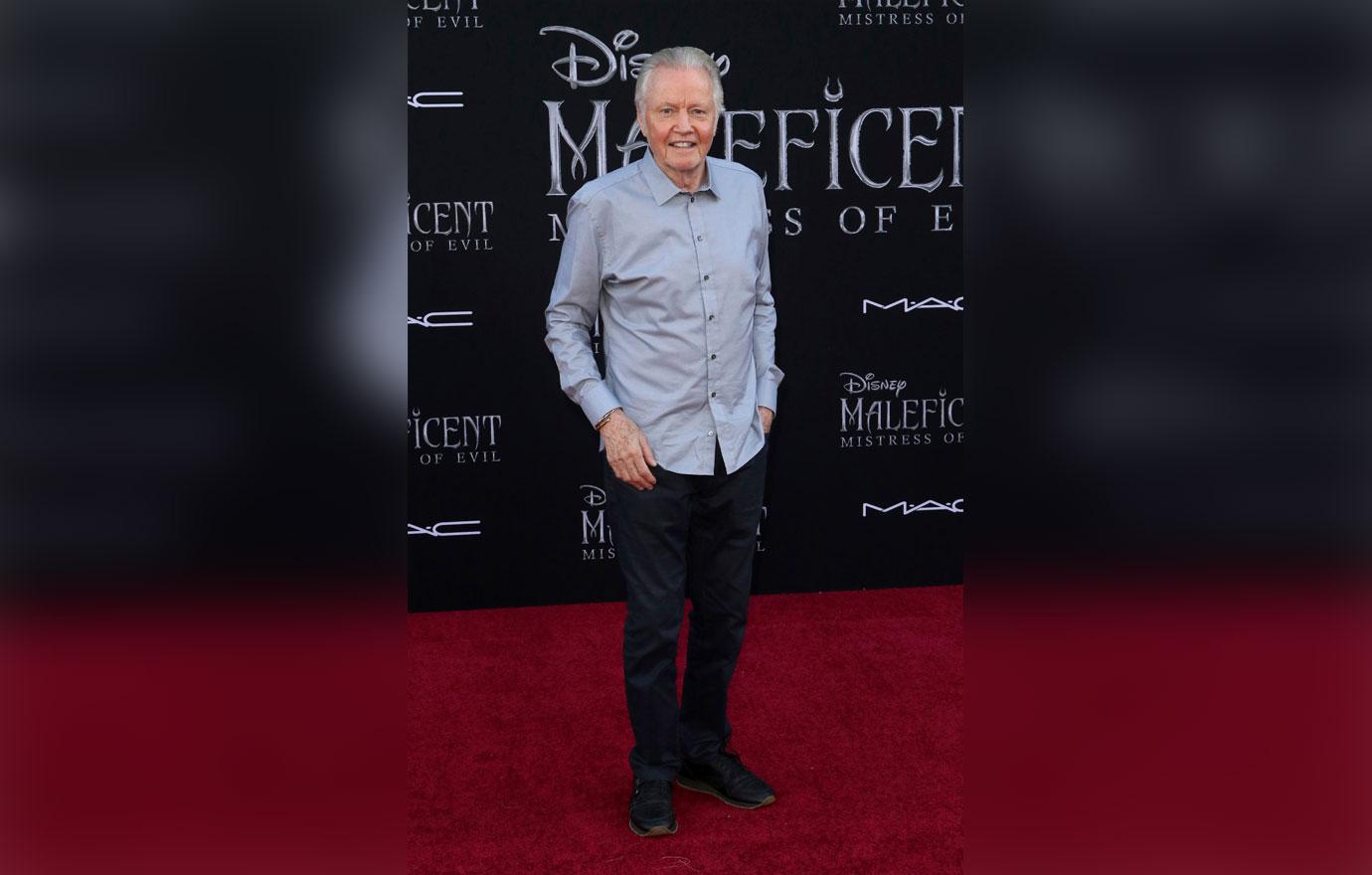 Angelina's dad, actor Jon Voight, was also at the premiere to support his daughter.