Exclusive
Amanda Bynes' Secret Life EXPOSED — See The Star's Constant Companion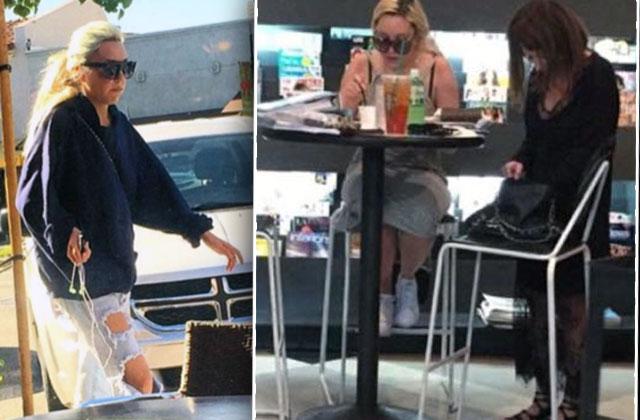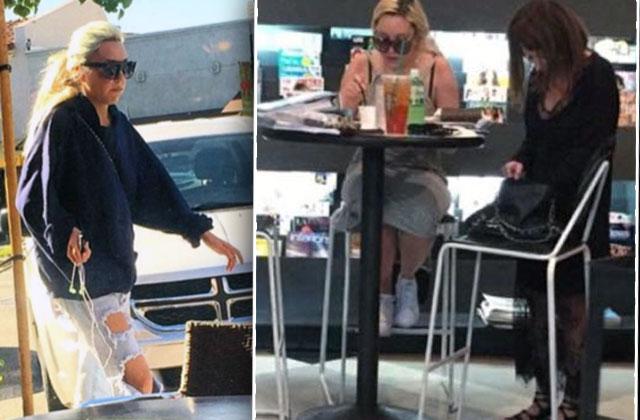 Troubled Amanda Bynes is working her way through fashion school but RadarOnline.com has exclusively learned that she's been constantly accompanied by a "life coach" who never leaves her side. Click through the exclusive photos of the pair and learn all about their inseparable relationship three years after Bynes' infamous meltdown.
Article continues below advertisement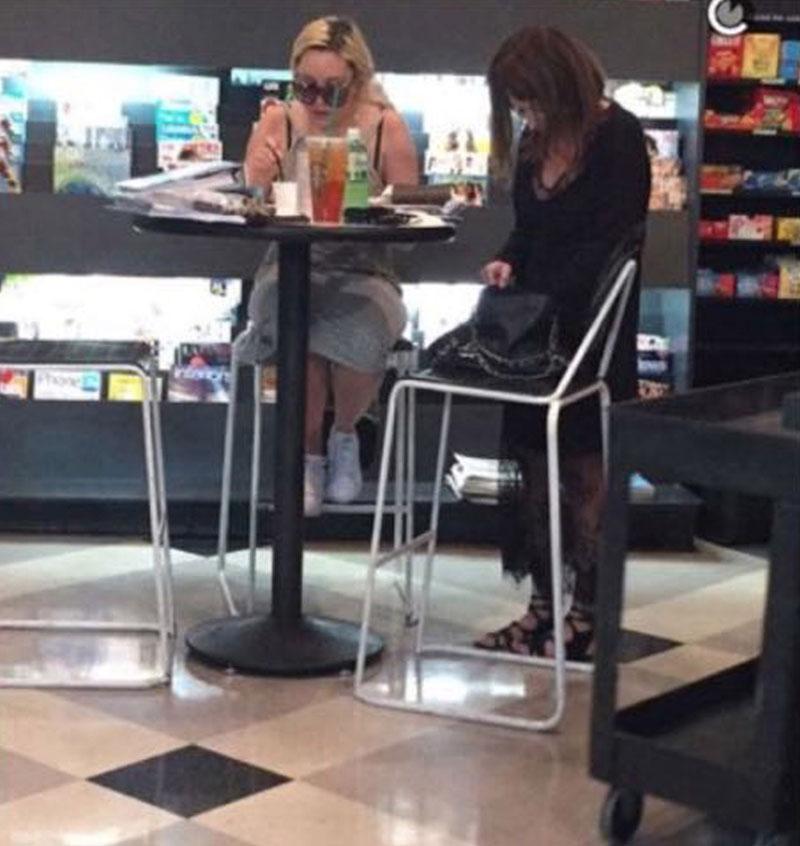 Bynes cut herself off from her family and now spends all her time with a woman named Joy Stevens. A fellow student at the Fashion Institute of Design and Marketing FIDM in Los Angeles revealed exclusively to RadarOnline.com that Bynes and Stevens were never apart on campus.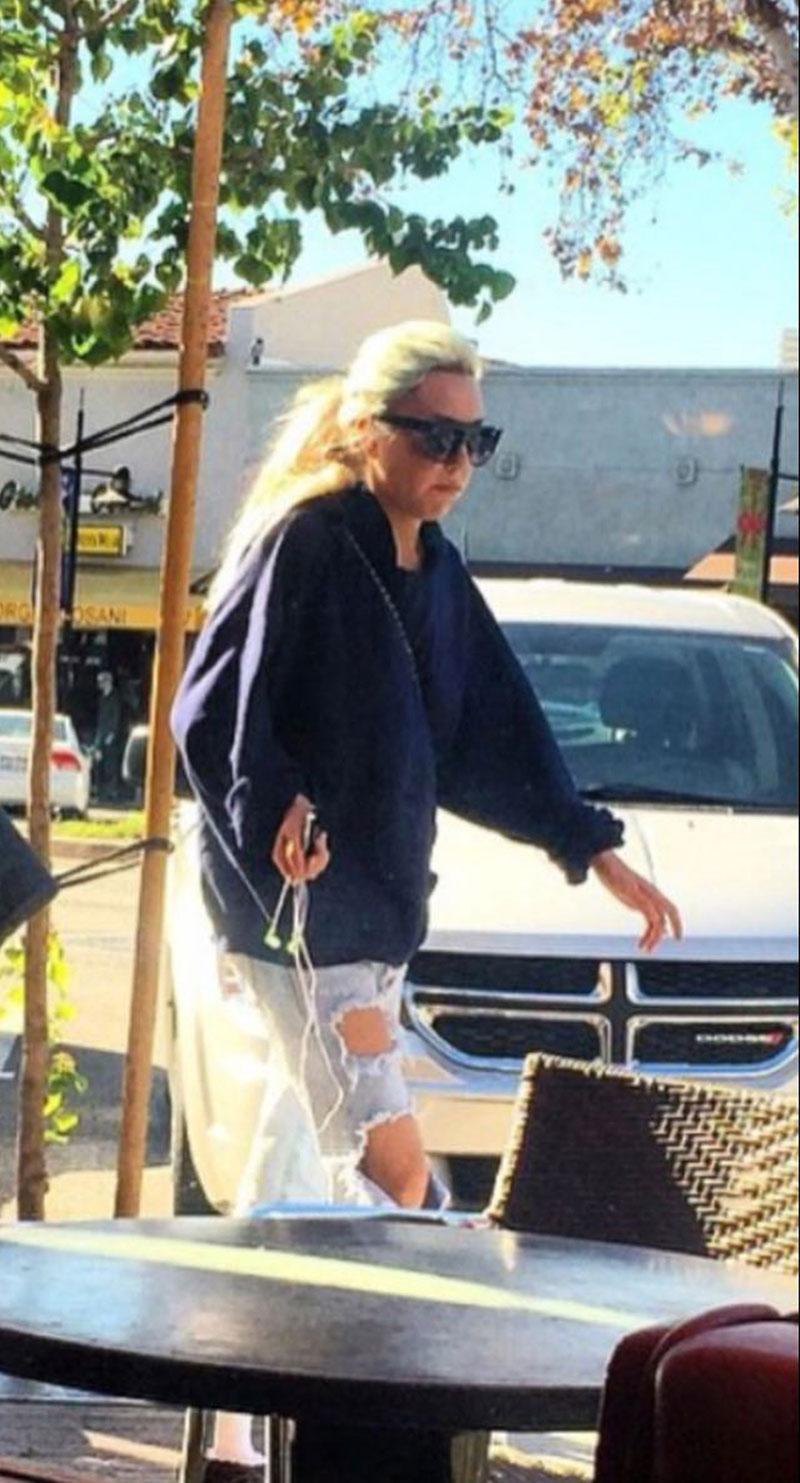 A classmate who takes Social Media Marketing courses alongside Bynes exclusively told RadarOnline.com about the 30-year-old actress' companion. "She's with Joy, her life coach, 24/7. She accompanies her absolutely everywhere she goes. I've never seen them apart. At first I thought she was her mom, but another person at school told me she had nothing to do with her family and she's just a minder."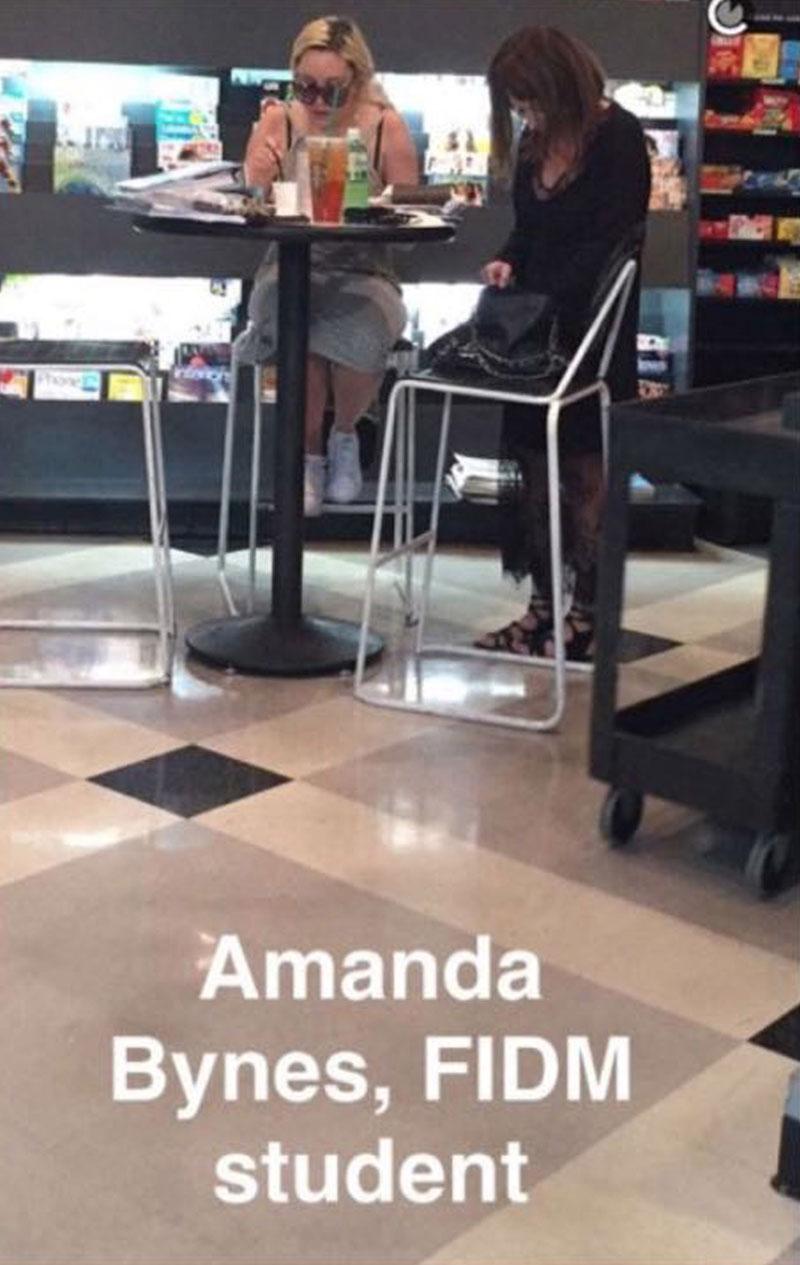 Bynes' classmate also told RadarOnline.com that Stevens traveled with the actress. "Joy even goes with her to New York. Amanda's every move is shadowed by the life coach. I don't know if Amanda lives with her or she has a place on her own. The life coach is a lot older than her."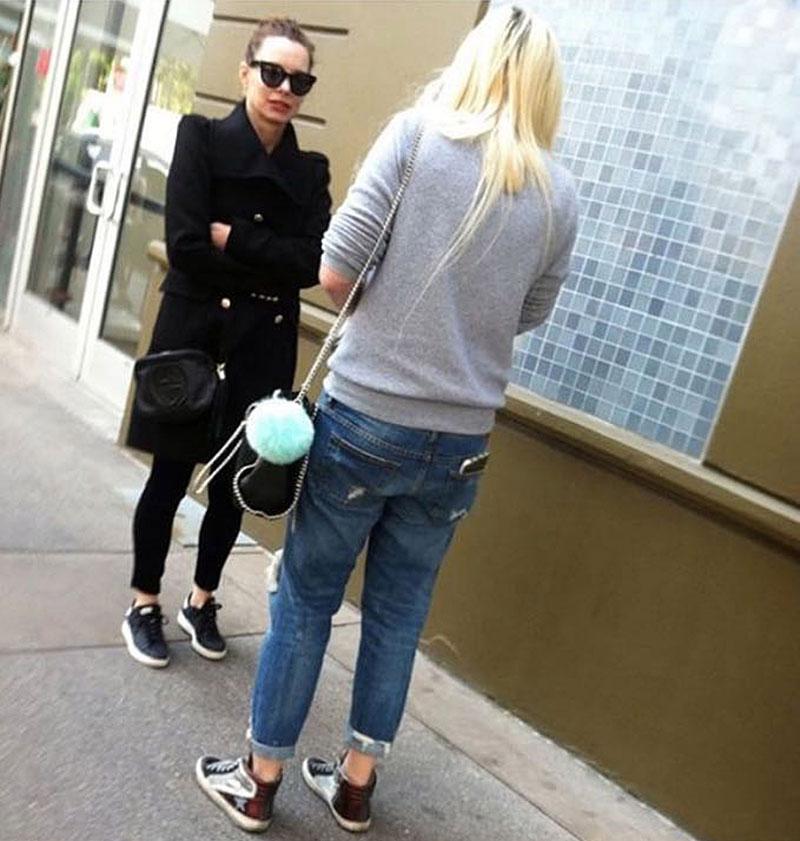 On her LinkedIn page, Stevens claimed that she worked closely with her patients and specialized in one-on-one treatment. She described herself as a "recovery companion specializing in addiction recovery. I also provide companionship/coaching to people with mental health diagnosis. I help to create a safe, stable environment for individuals who have found that they need a more personalized, one-on-one treatment plan."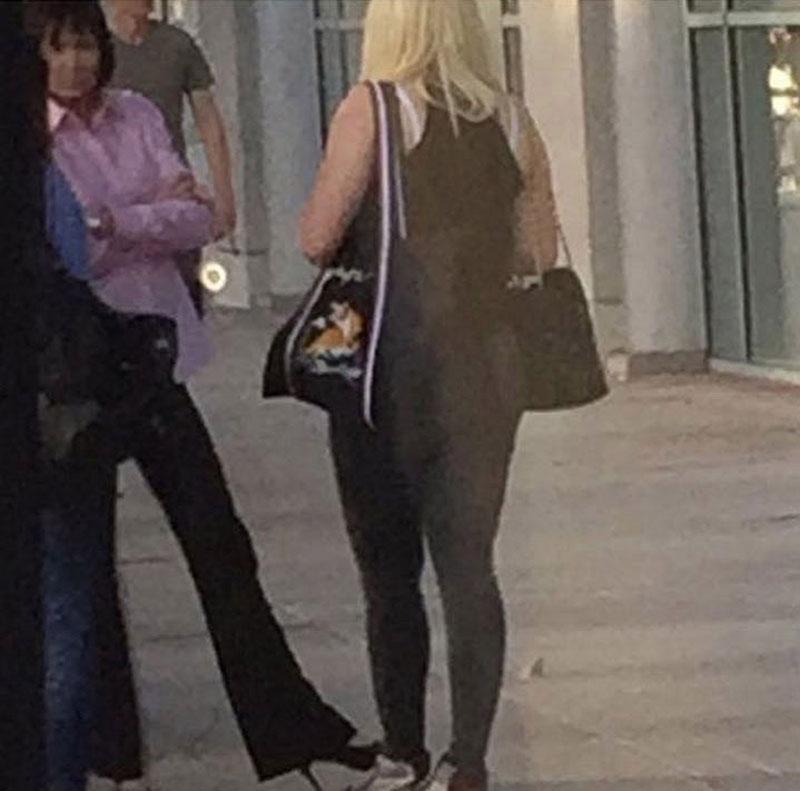 The former Nickelodeon star — who began her acting career when she was just seven — settled into a much more low-key life at the fashion school than when she originally enrolled in 2014, at which time she reportedly went to classes "clearly high" on weed and was alleged to have attempted to pay people to do her homework for her. Describing the star's new life on campus, the insider told RadarOnline.com: "In class she is totally normal — she is always quiet and does her work, she isn't disruptive and doesn't make any fuss. "She doesn't ask any questions in front of class. I'm pretty sure she's taking her medication because there's nothing weird about her anymore, she acts very normal. She's definitely not high on weed or anything like that, we'd notice if she was doing anything like that. I'm sure she does well in class, but I've not personally seen her grades."
*EXCLUSIVE* Amanda Bynes looks happy and healthy again!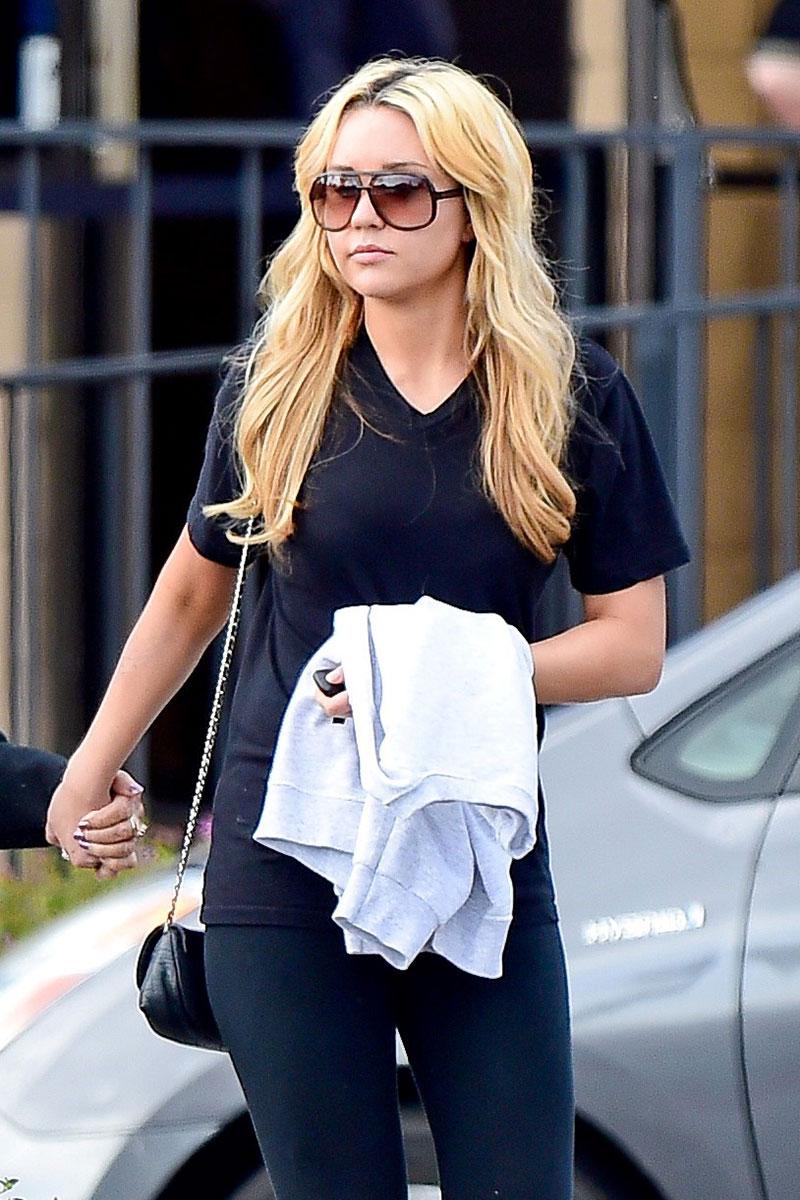 Amanda was admitted to a treatment center in Los Angeles in October 2014 after some worrying public displays, including creating a fire in a stranger's driveway, and alarming twitter rants. On one occasion, she accused her father of abusing her, which she later denied, instead blaming a "microchip in my brain" for the shocking statements. Amanda's parents, Rick and Lynn, moved from California to their native Texas soon after, but she has remained in California under on-going treatment.
Amanda Bynes is the Picture of Good Health at Craig's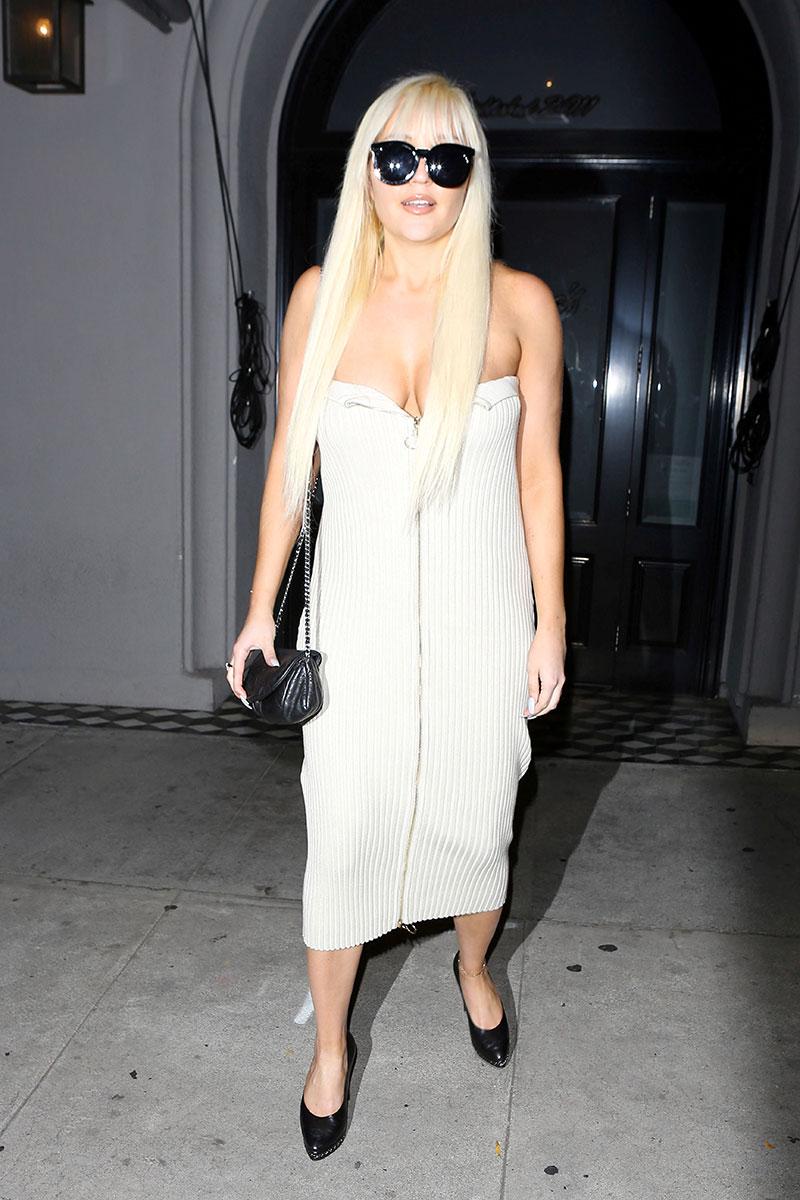 While Bynes was in the process of turning her life around, she retained a few personal quirks. The source told RadarOnline.com: "She smokes a lot of cigarettes. She'll have two in our ten minute break between classes. Before and after class she's always got a cigarette in her hand. And she always wears sunglasses, she never takes them off, even in class, it's kind of weird, wearing them inside. Then sometimes she has bodyguards with her. Not every day, but some days she'll show up with two huge burly guys who accompany her. They don't go into class with her but they stay at school."
Amanda Bynes makes a rare appearance for the Obsev Studios holiday party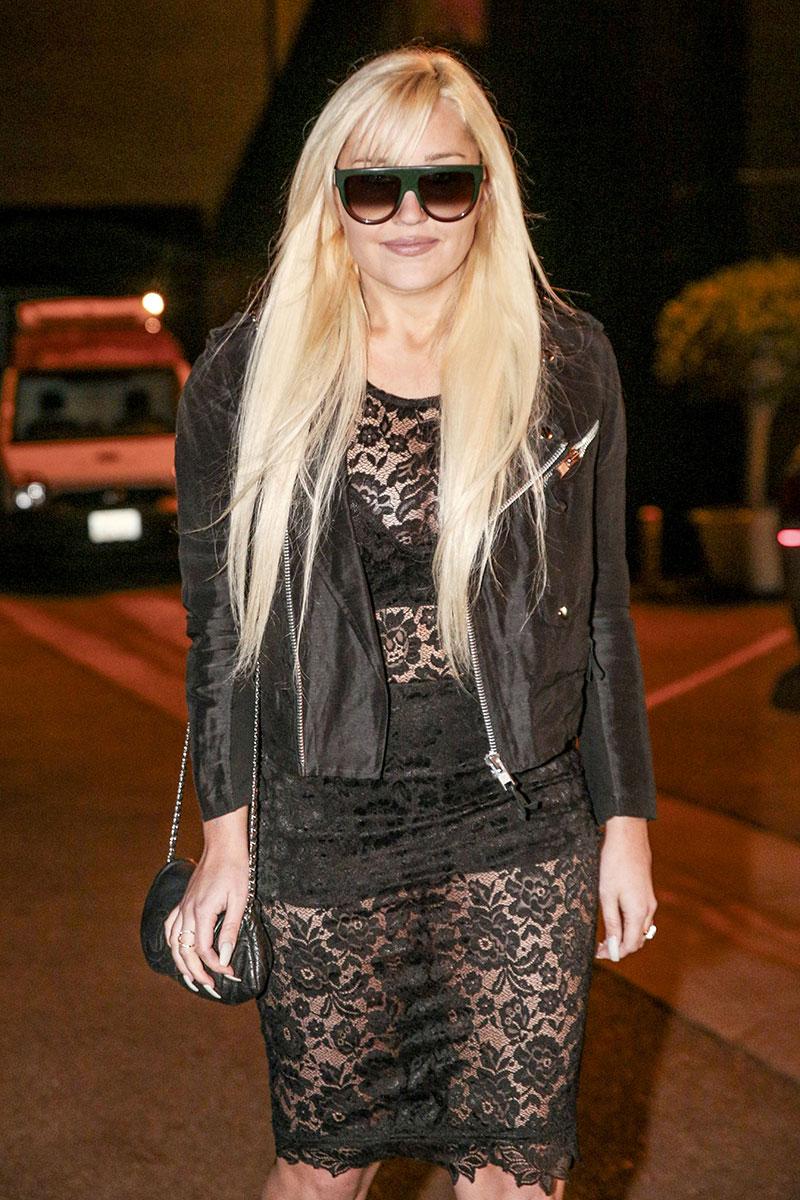 Bynes was also arrested for DUI in 2014 but not prosecuted. However, she gave up driving and the insider told RadarOnline.com that Stevens was always in charge of the car whenever they went to the FIDM campus in downtown Los Angeles.
Celebrity Sightings In Los Angeles – October 10, 2014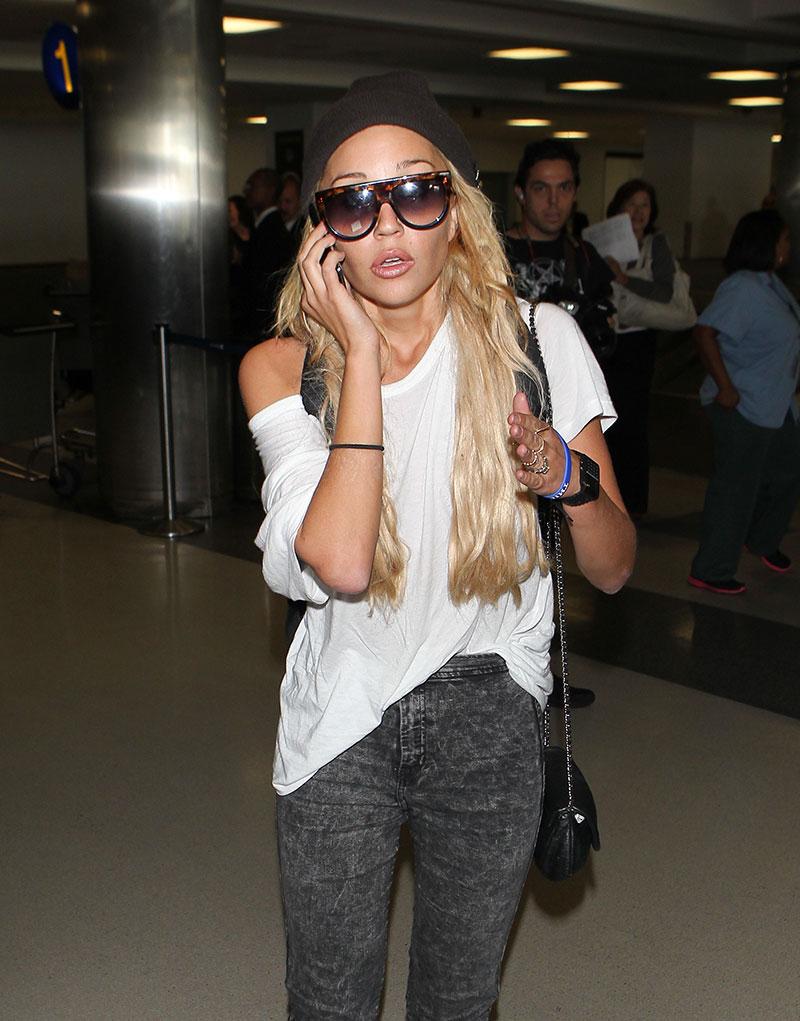 Numerous people at FIDM confirmed to RadarOnline.com they had seen Bynes regularly, and even though she was always accompanied by Stevens and sometimes by bodyguards, it was the general consensus that she was doing well and nobody made a big deal about the fact she is a former child star.
Amanda Bynes is still keeping a low profile after leaving rehab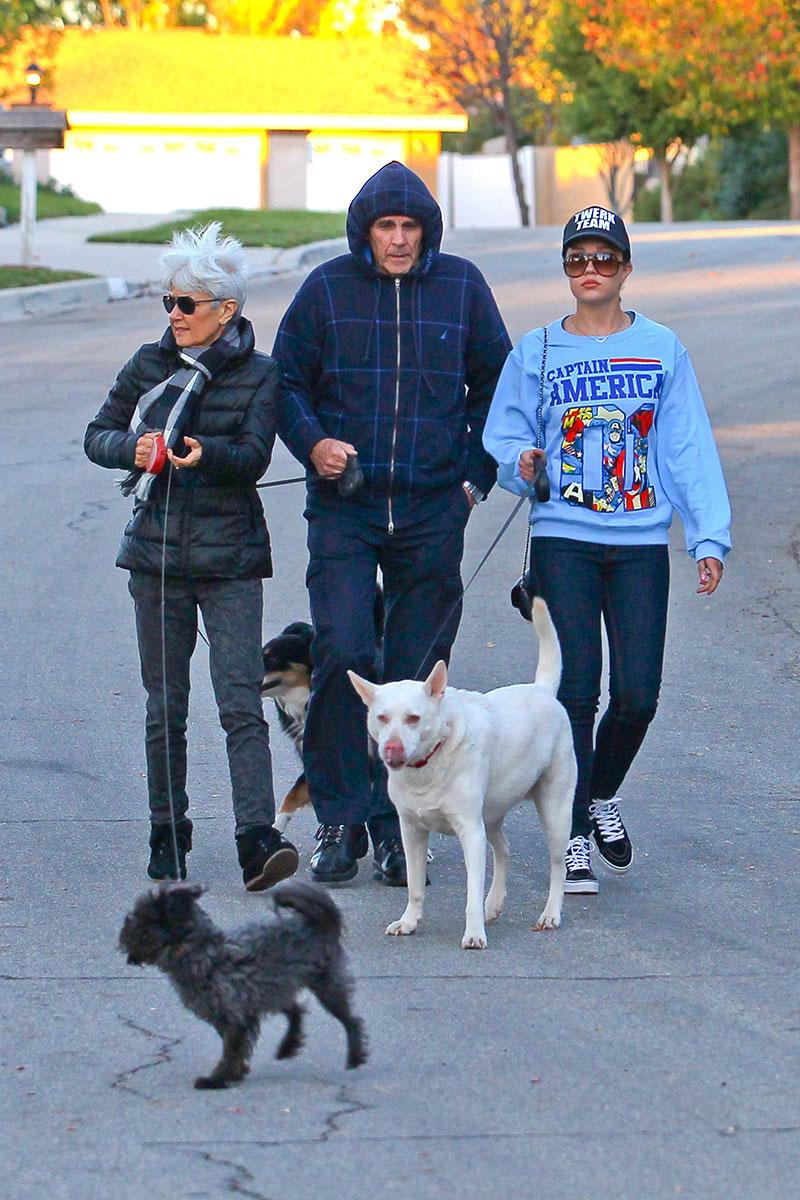 However, unlike her fellow students, Bynes, who studies Merchandise Product Development, took a casual approach to her dress and didn't treat her time on campus as an opportunity to show off her latest designer clothes. Her classmate told RadarOnline.com: "She looks pretty good, she doesn't really dress up for school like some of the girls do — she wears jeans, Nike shoes, normal sweaters, big jackets very casual clothes, she looks very ordinary and everyday. She doesn't wear much make-up, but she brushes her hair and her skin always looks good."
Amanda Bynes visits a West Hollywood salon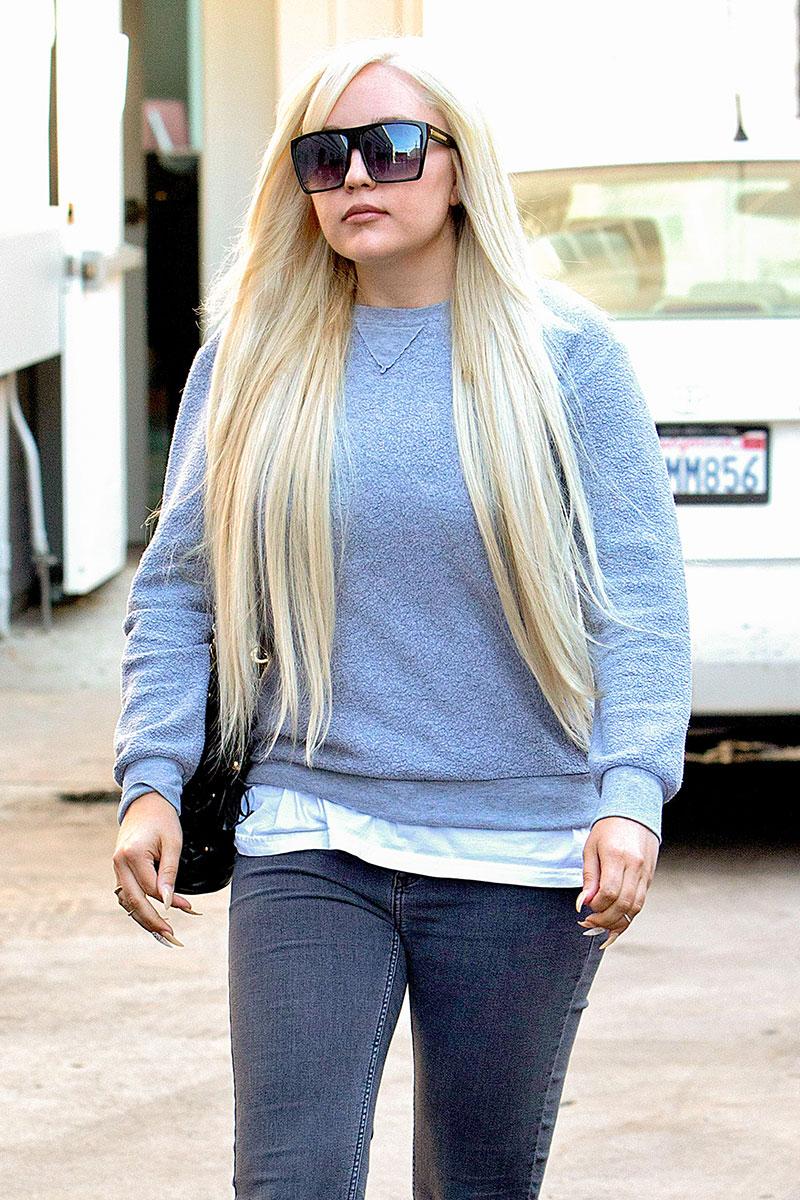 Having put Hollywood behind her, Bynes settled into a new group of friends from FIDM and was settling into a comfortable social circle. Her classmate told RadarOnline.com: "She has a group of friends at FIDM, they're all fashionista types. They don't ever post pictures of Amanda, I think they're not allowed. They're all like Beverly Hills-type white girls who drive BMW cars, wear designer clothes and have lots of money, but that's quite a normal type of girl who goes to FIDM.
Amanda Bynes visits a West Hollywood salon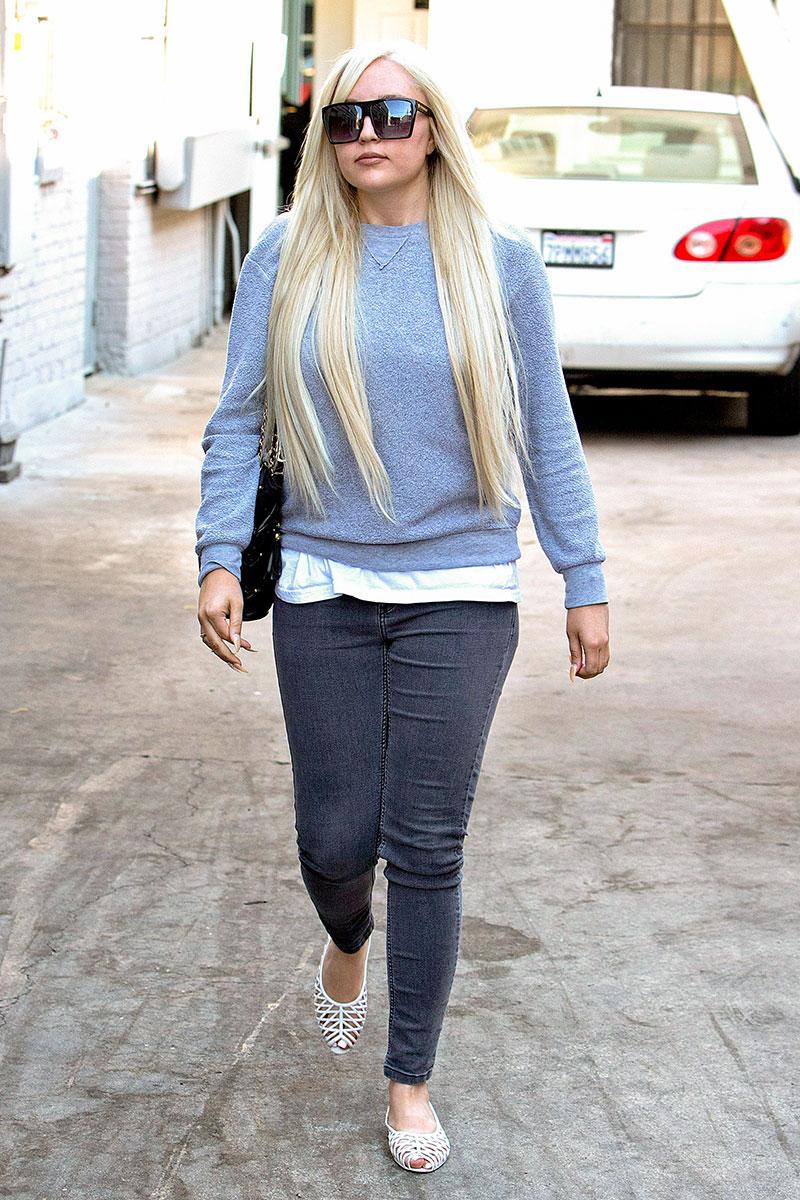 Bynes was also succeeding with her art. The classmate told RadarOnline.com: "I have seen some of Amanda's drawings they are really good." What do you think about Amanda and her life coach, is she helping her straighten out her life? Sound off in comments below.
We pay for juicy info! Do you have a story for RadarOnline.com? Email us at tips@radaronline.com, or call us at 800-344-9598 any time, day or night.