'NCIS' Star Zoe McLellan's Ex-Boyfriend Provides New Evidence In Kidnapping Case, Following Her Ex-Husband J.P. Gillain's Public Plea For Son Sebastian's Safe Return
A man who says he dated former NCIS: New Orleans star Zoe McLellan has come forward to provide new evidence in the actress' complicated and ongoing kidnapping case.
She is currently criminally wanted in Los Angeles County on outstanding charges of kidnapping, child custody deprivation and child stealing.
The last anybody heard, the 46-year-old was living with her 8-year-old son, Sebastian Gillain, in an apartment in River Ridge, Louisiana.
Article continues below advertisement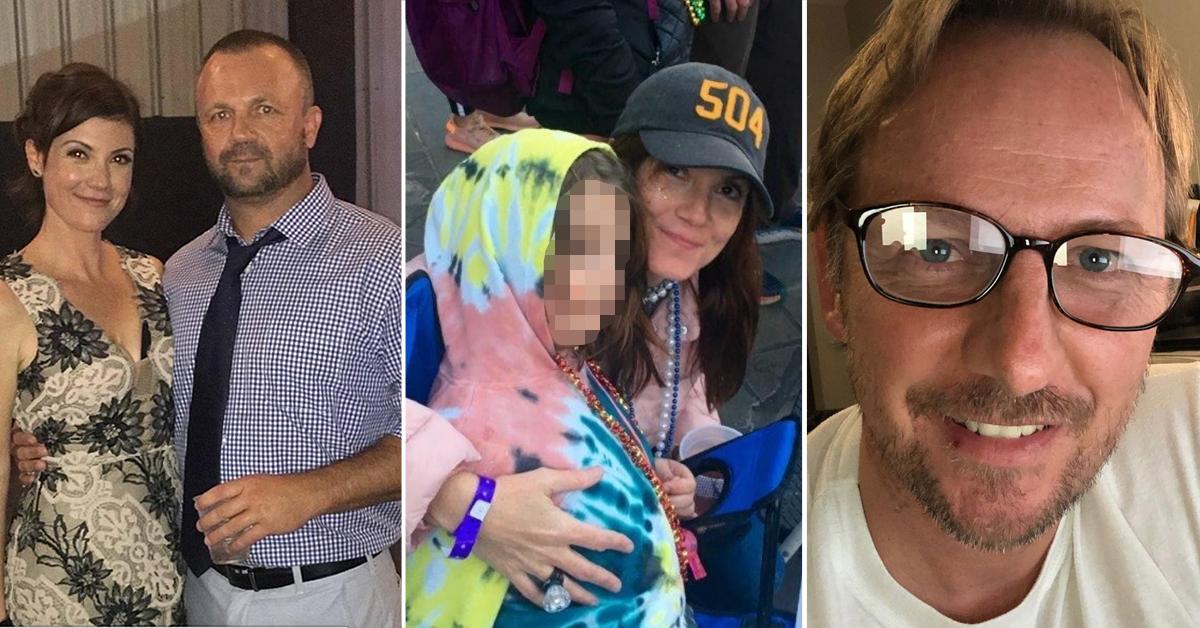 RadarOnline.com previously spoke with Sebastian's father, Jean-Paul "J.P." Gillain, who's gone from concerned about his son's well-being to unsure whether he's even alive.
J.P. told us he believes his ex-wife is mentally ill and "capable of anything."
In what he believes was a grand attempt to keep him away from their son, J.P. said Zoe made false allegations against him, claiming that he sexually abused Sebastian.
The charges ended up being dropped due to a lack of evidence, but J.P. did still spend four months in jail. While he was behind bars, he alleges that Zoe contacted a prison guard to try to get him whacked.
That's where Charlie Barber comes in. Charlie told us that the prison guard J.P. told us about is actually his best friend.
He also says he dated Zoe while J.P. was locked up, but he claims he had no idea what he was getting himself into at the time.
Article continues below advertisement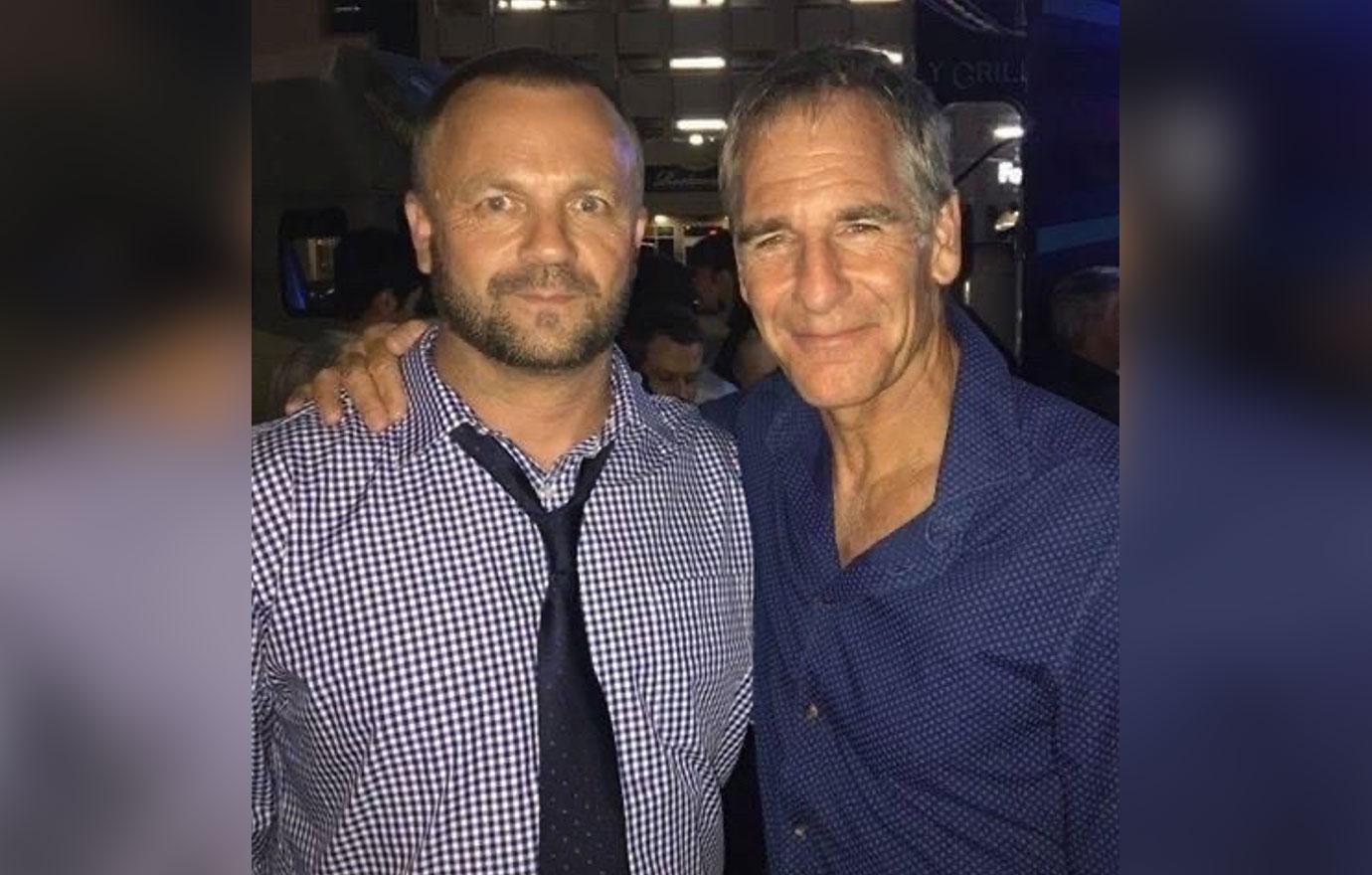 Article continues below advertisement
Charlie told us that he first met Zoe several years back on the set of NCIS: New Orleans when he filled in for Scott Bakula. He said he and Zoe were nothing more than acquaintances at the time.
Then one day, in October of 2019, he said he saw her post about her Believe The Child Campaign, which she launched after going public with her claims against J.P.
Charlie – who has a 9-year-old boy of his own – said it struck a chord.
"After I stopped NCIS, I saw her Believe The Child Campaign, and I reached out," he told us. "I just sent a basic message, you know, like, 'Sorry about what's going on. Let me know if I can be of any help.'"
Charlie said their relationship went from platonic to romantic in the next few months. At the time, he told us she was living in New Orleans and that he was about 70 miles north in Franklinton, where he still lives.
"I have a little boy the same age," he said. "She thought it would be a good idea for Sebastian to have somebody to be around because she didn't let him out of the house. He didn't go outside to do anything. Neither one of them would leave their apartment because she said the dad, J.P., would harm them."
"And then January of 2020 is when she came here for the weekend," Charlie continued, adding that he and Zoe soon began seeing each other a few times a week. "They came here to Franklinton, and we stayed the weekend in a cabin at Bogue Chitto State Park. I took Sebastian and my son fishing, hiking, etc. We began seeing each almost every weekend until the end of April."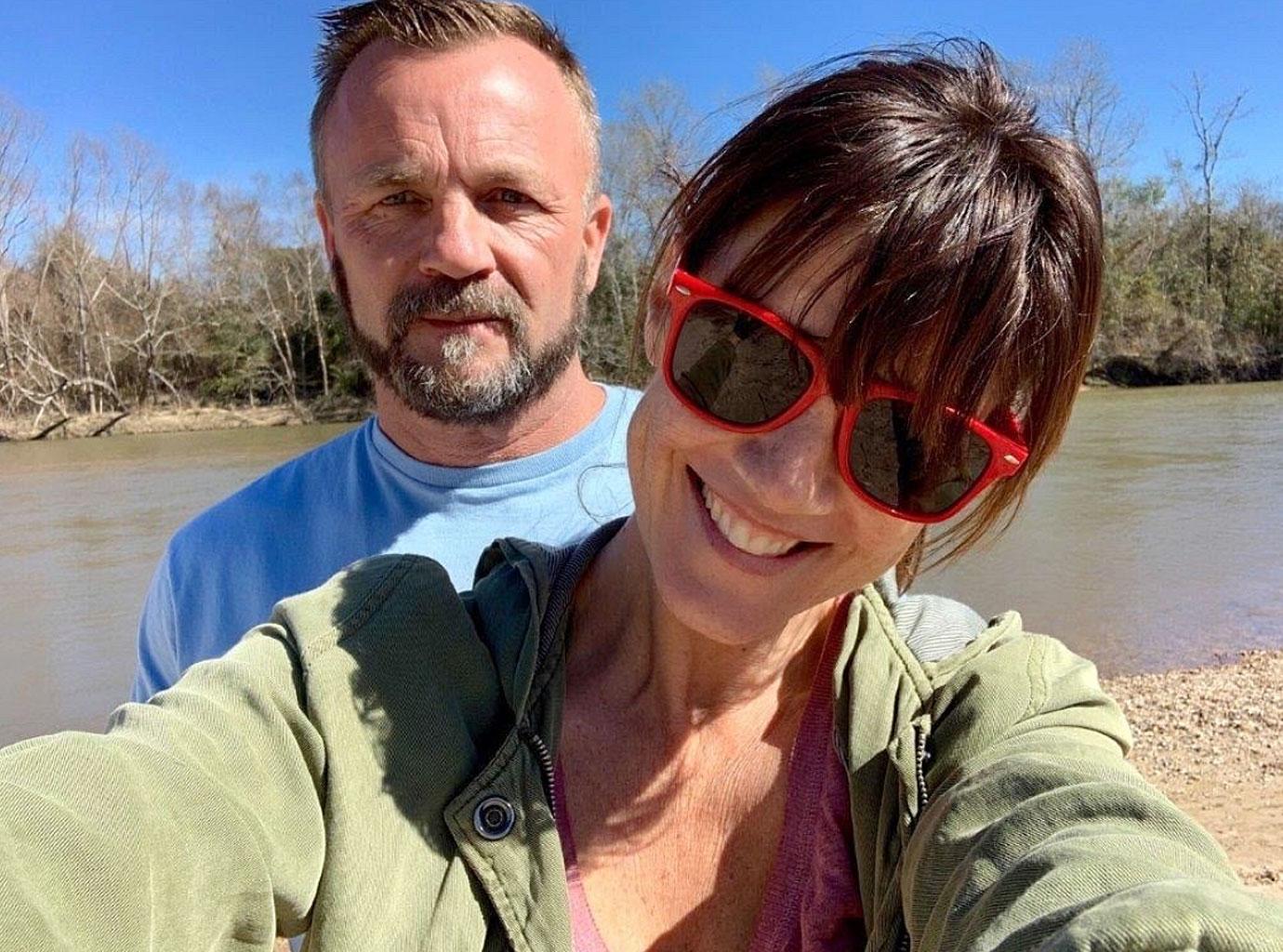 Article continues below advertisement
According to Charlie's timeline, his relationship with Zoe was still fairly new when J.P. got arrested, which was in January of 2020. Charlie said Zoe began asking him if he knew anyone in the prison system in Jefferson Parish, where J.P. was incarcerated.
"My best friend had just retired from the prison system. He was a guard," Charlie said. "That's who J.P. was referring to [in your previous story]. So she kept relaying questions from me to him, and finally, I said, 'I'll tell you what, I'll put you in contact with him, and whatever questions you've got, ask him.' Because there was just too much back and forth."
He went on, "After they talked, that's when [my friend] called me and said, 'Charlie, you need to get away from that lady. She never flat-out asked me to take care of him, but I've been in the prison system for too much; I know what she was asking me.'"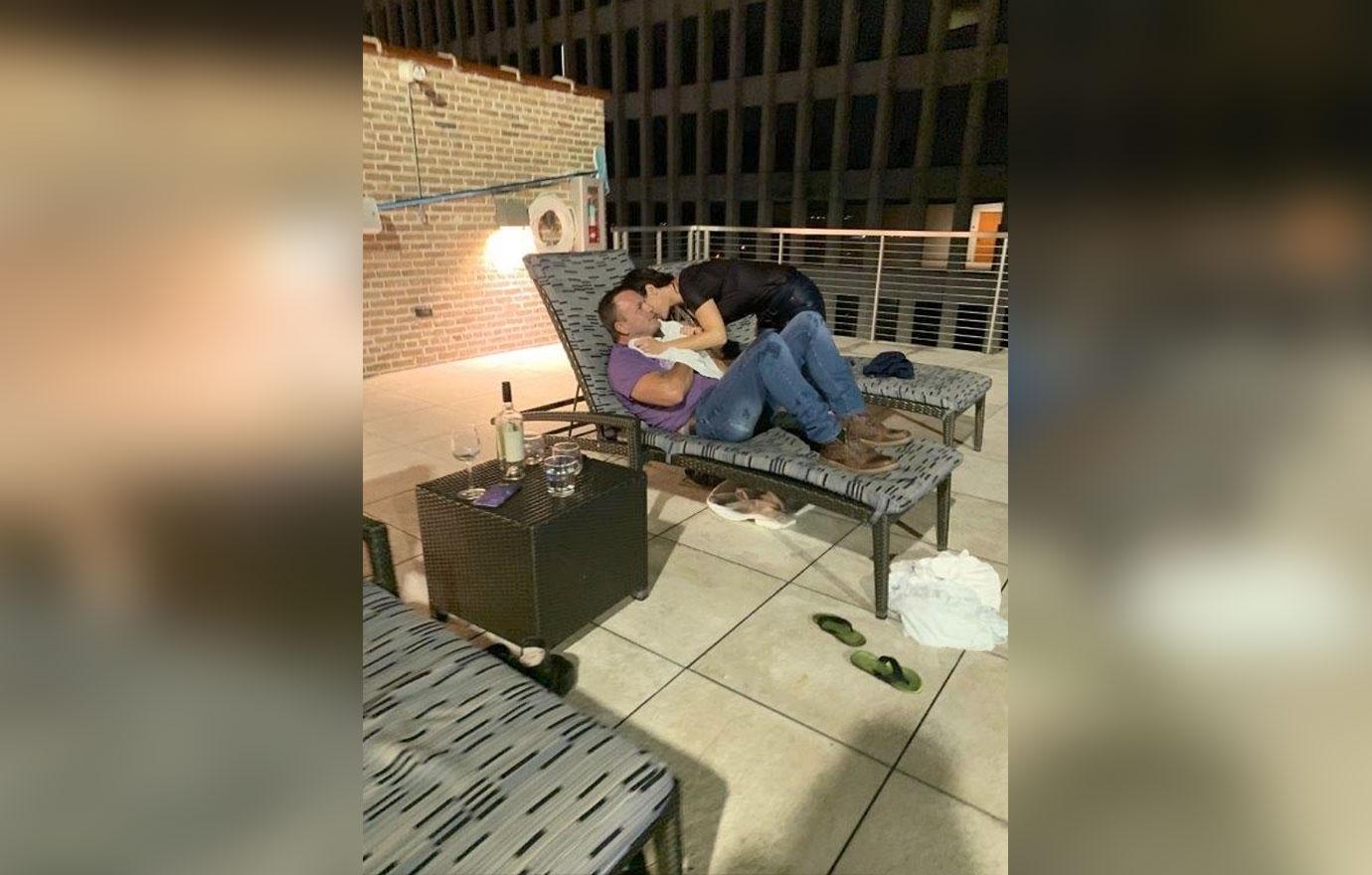 Article continues below advertisement
There was one specific incident that took place in April of 2020 that solidified for Charlie what he said he had been sensing.
"Zoe was staying at the The Jung Hotel [& Residences], which is in Orleans Parish, which she was not supposed to be at. She was supposed to be in Jefferson Parish, per the court. So she was staying at The Jung under a fake name. Everywhere she went, she used a different name because she was supposedly in danger from J.P. Sarah Chandler is the name she always used," he told us, explaining that the Jung Hotel had a rooftop pool that they would frequent together with their sons.
"We were at the pool one day, and Sebastian wanted to go inside and play a video game," he said. "So Zoe asked, would I mind going in with him to play the video game, and her and my son would stay in the pool. And I said, 'I don't mind at all.' Well, that got me thinking even more. Why would she let her child go in a room with another man after claiming the dad did what he did?"
"At that point, that's when I knew something wasn't right," he continued. "That's just one of the main things. There's just so many things, now that I'm looking back... I mean, I have voicemails that make zero sense now."
One of those voicemails, Charlie said, was from before he and Zoe had even started dating. "I have a voicemail from her basically asking me to ride with her to a friend's funeral, and while she attended the funeral, could Sebastian stay with me."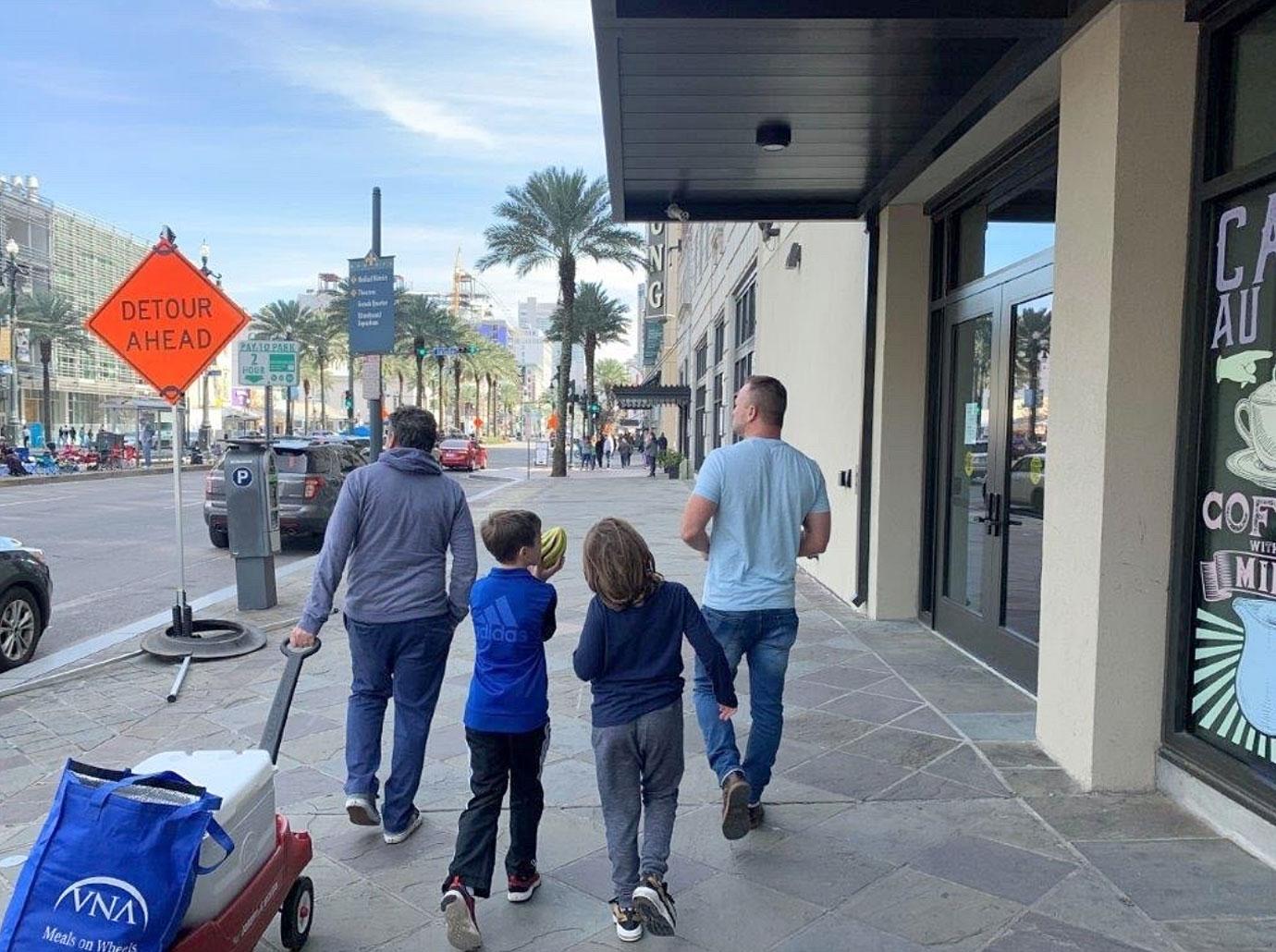 Article continues below advertisement
Though the alleged pool incident in April of 2020 was the biggest red flag of all, Charlie did say there were plenty of other signs that something was off, like the alleged aforementioned request to have a strange man watch her son, who had supposedly been sexually abused by his dad.
"Zoe would tell Sebastian almost constantly, 'You're such a brave boy for speaking out against your dad.' Like, over and over and over again. He just ignored it. He wouldn't say anything," Charlie said.
"Supposedly, every night, Sebastian would wake up with bad dreams, thinking his dad was coming to kill them. Well, I stayed over there God knows how many nights, and that never happened, not even once," he went on.
"One time, they went into the other room, and she came back out and told me, 'Sebastian said that your shirt reminds him of his dad. Do you mind changing?' I was like, 'Of course! I don't mind changing at all,'" he said. "There was a bunch of stuff like that that she claimed he said, but I never heard him say not one single thing about his dad."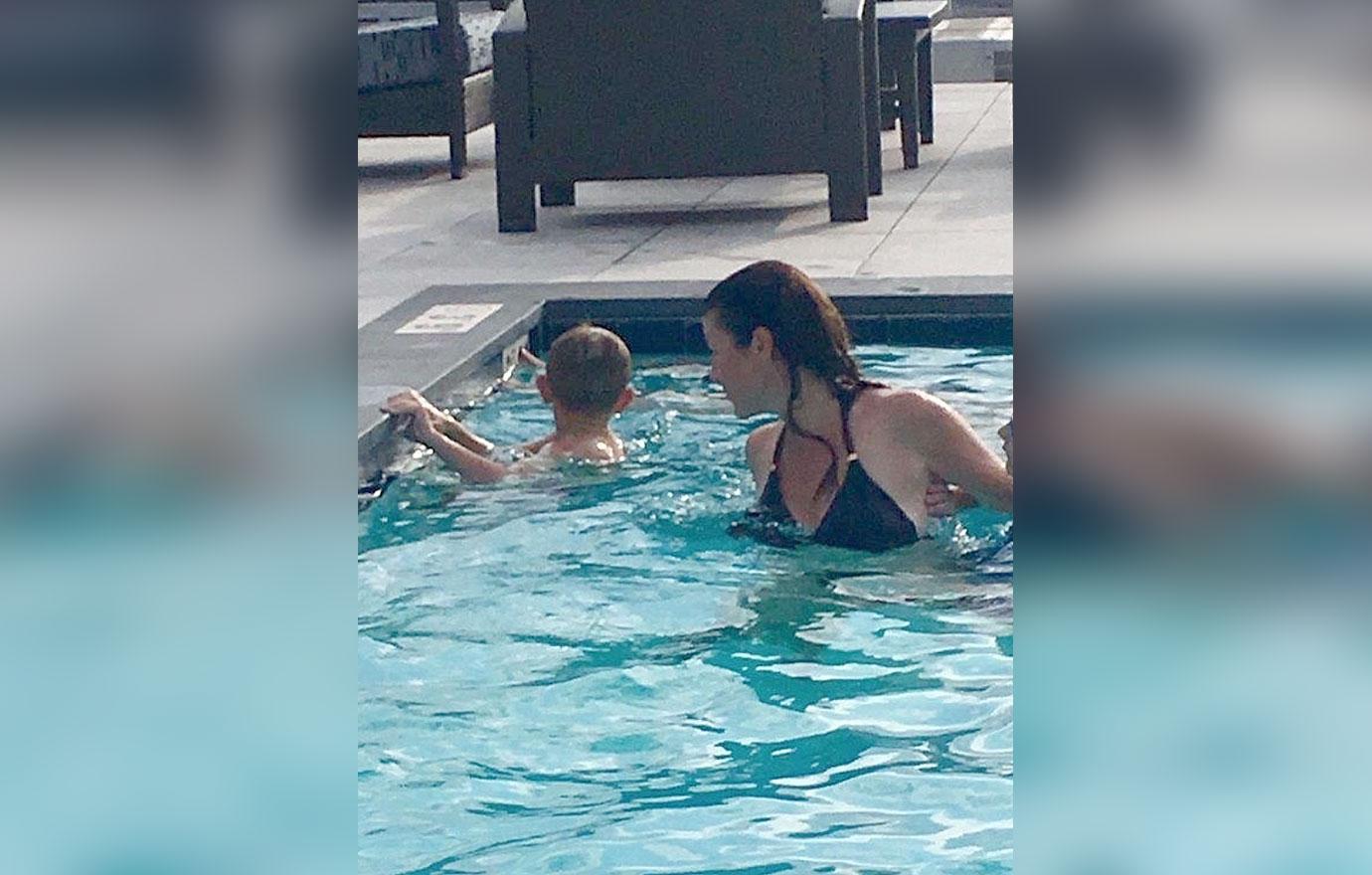 Article continues below advertisement
According to Charlie and the photos he provided, Sebastian's hair is much longer now than what it allegedly used to be. He feels there is a very specific reason for that.
"Sebastian's hair is super long now. You can see it in the pictures. In some of them, you can see him sitting right next to me, and I had my arm around him. I treated him just like my son," he told us. "His hair was short, but she claimed that his dad used to pull his hair and tell him that he was ugly and a horrible little kid, so she said that Sebastian would not let anybody touch his hair. That's why she said she didn't get it cut, but the reason she didn't get it cut is because she doesn't want anybody to recognize him, because she let her hair grow also."
"It's so strange because I've touched his hair," he added. "We've been in the pool. He's on my shoulders in one of those pictures."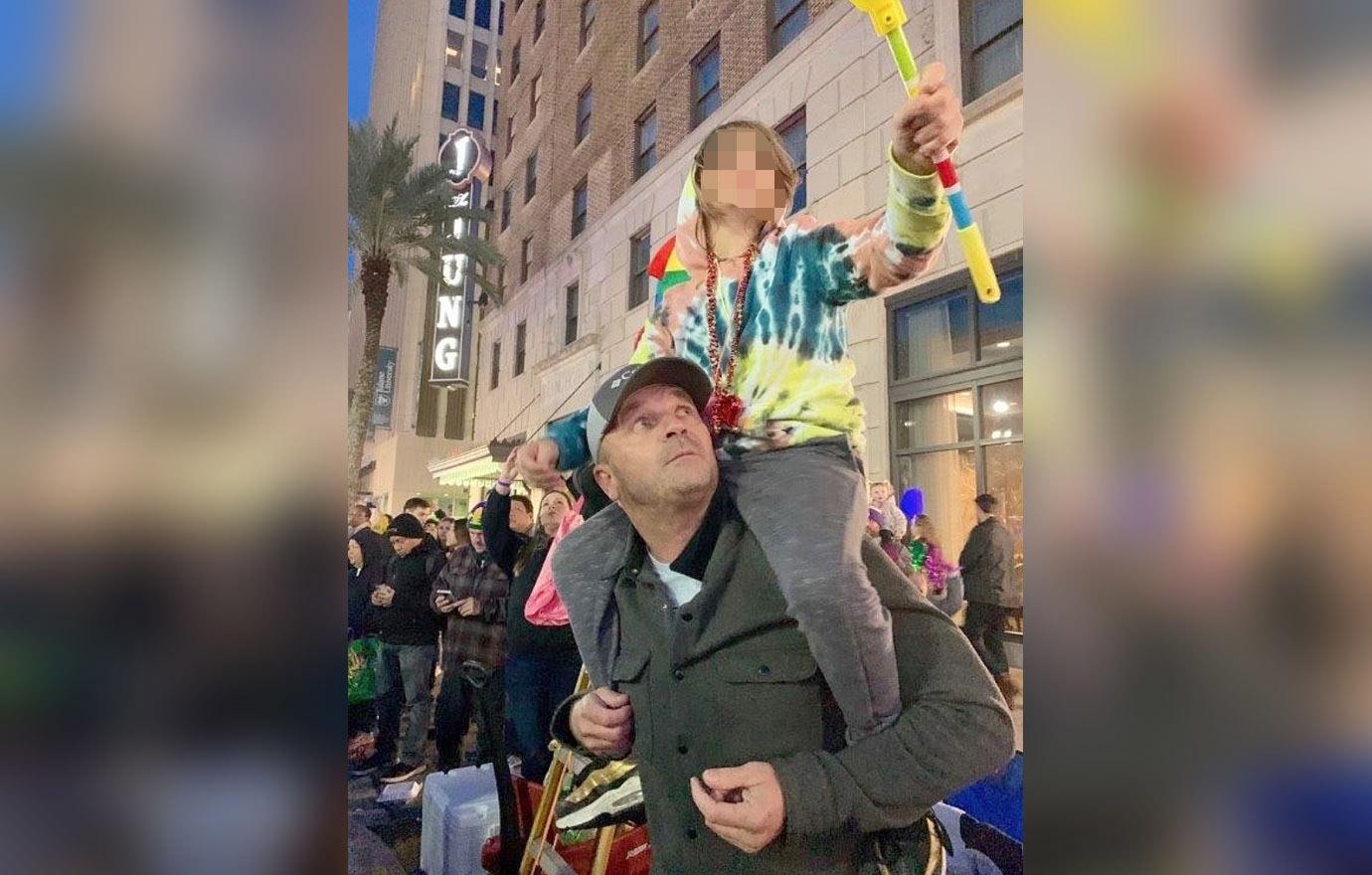 Article continues below advertisement
Charlie said Zoe loved reading tarot cards and told him that she was psychic. He said she also told him that she was bipolar. To his knowledge, she was not on any medication or in therapy.
When we asked if he saw Zoe act in ways that could be associated with a person who is bipolar, Charlie said, "Yes, very much."
"I know Sebastian was supposedly seeing a psychiatrist or a therapist for one hour every Thursday, but I honestly don't think that ever was happening," he added. "Plus, one hour a week when [the alleged sexual abuse] supposedly happened to him? That's another red flag. That didn't seem right to me."
When it comes to Zoe's alleged psychic claims, Charlie explained, "Every time she would stress over money – like, 'I gotta have this amount of money to pay my lawyer back by this date, but I know it's gonna come, the money's gonna come, I know it, something's just telling me' – she just somehow knew the money was coming. And every single time, she'd be like, 'Hey! I got the money! It just showed up in my account! I knew it was coming!' Like she predicted it."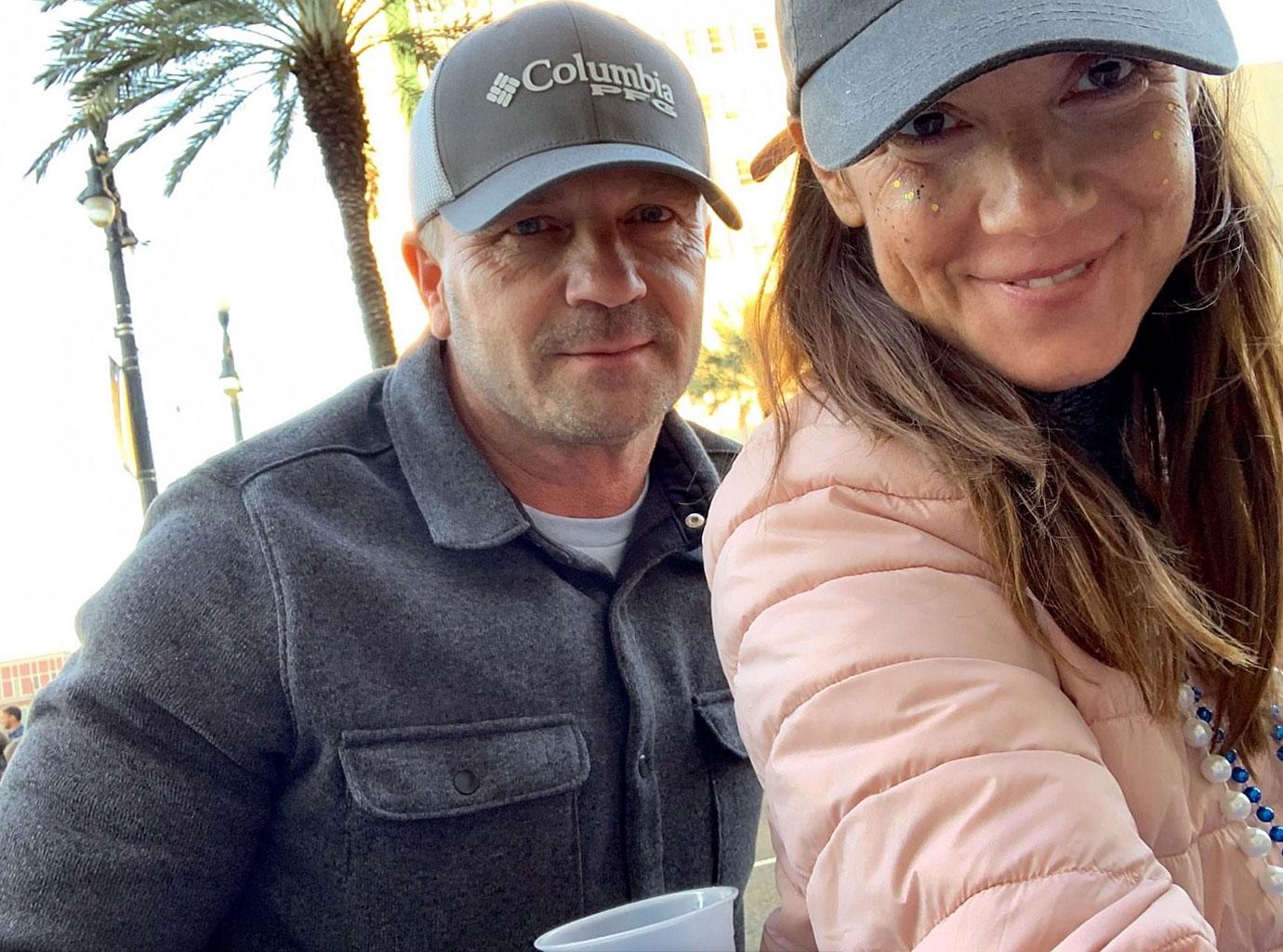 Article continues below advertisement
Not only did Charlie say that he had "no idea" where the money could have been coming from, but he also noted that he was never quite sure "if she ever even got the money."
On Zoe's "official" Instagram page – which at the time this story was published was private, contained 283 posts, 16.1K followers and was following 194 accounts – there is a link to the Believe The Child Campaign, which she launched on fundrazr.com. At publication, this campaign was "not currently accepting contributions" and had raised a total of $25,066 from 361 contributors.
Charlie told us the campaign had been at $25,066 "from almost when she started it. Matter of fact, the first time I saw it, I think it was at that amount. It hasn't changed."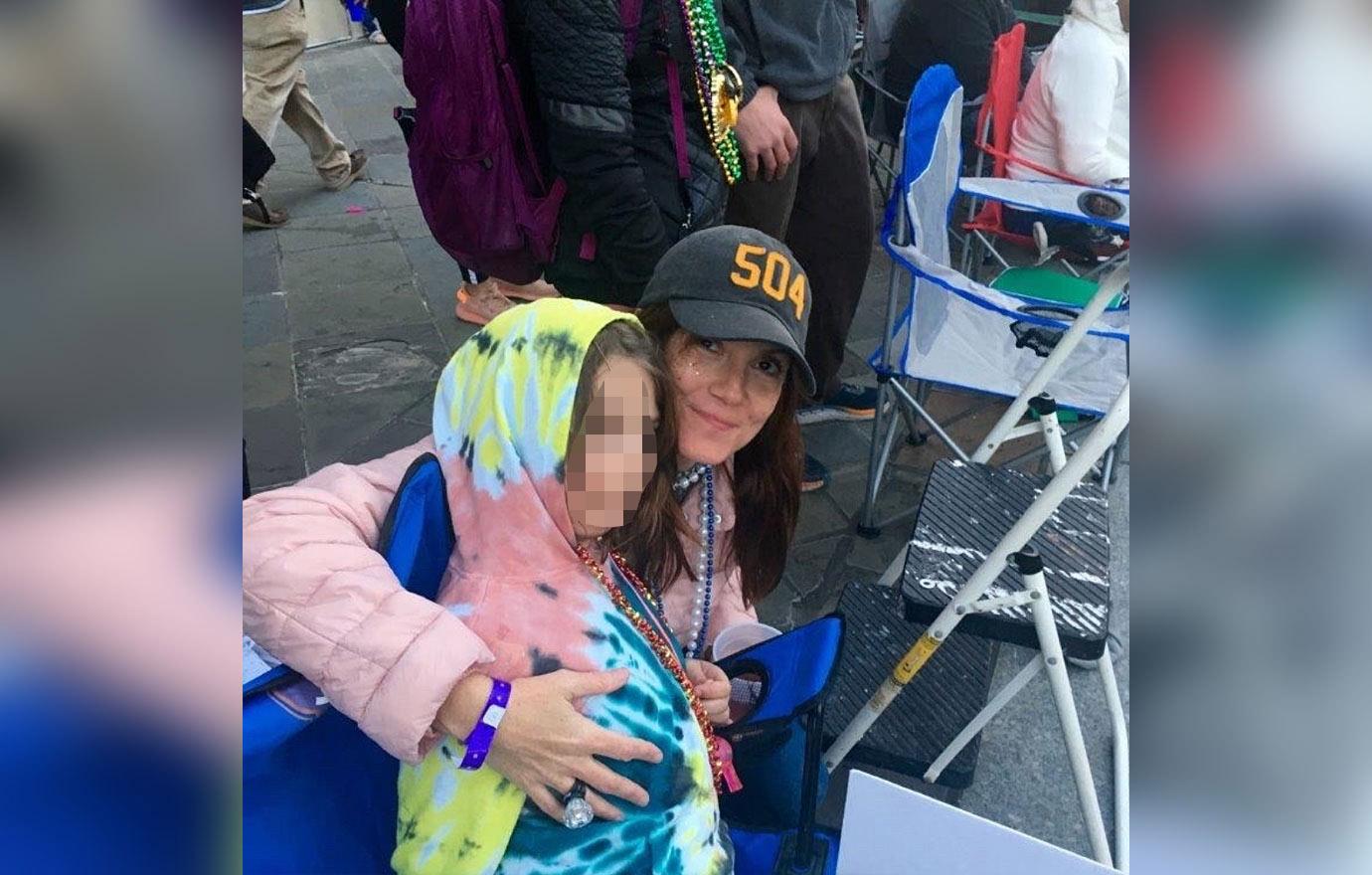 Article continues below advertisement
"This is gonna sound horrible, but once I saw everything that was going on, I had to figure out a way out," he told us. "I knew if I called and said I didn't want to see her anymore... Like, I was scared. She doesn't even know this, but I was supposed to show up the next day – this was right at the end of April [of 2020] – to help her move because nobody was supposed to know she was [living at the Jung Hotel]. So I saw it as my way out. I didn't show up. So of course, she calls, cusses me out, says she needs a man she can depend on. And I'm just thinking, 'Perfect, I'm out.' We didn't really talk after that."
Charlie said he had no intention of confronting Zoe because "there ain't no telling what she would've done. If she knew I was onto her, it wouldn't have been good."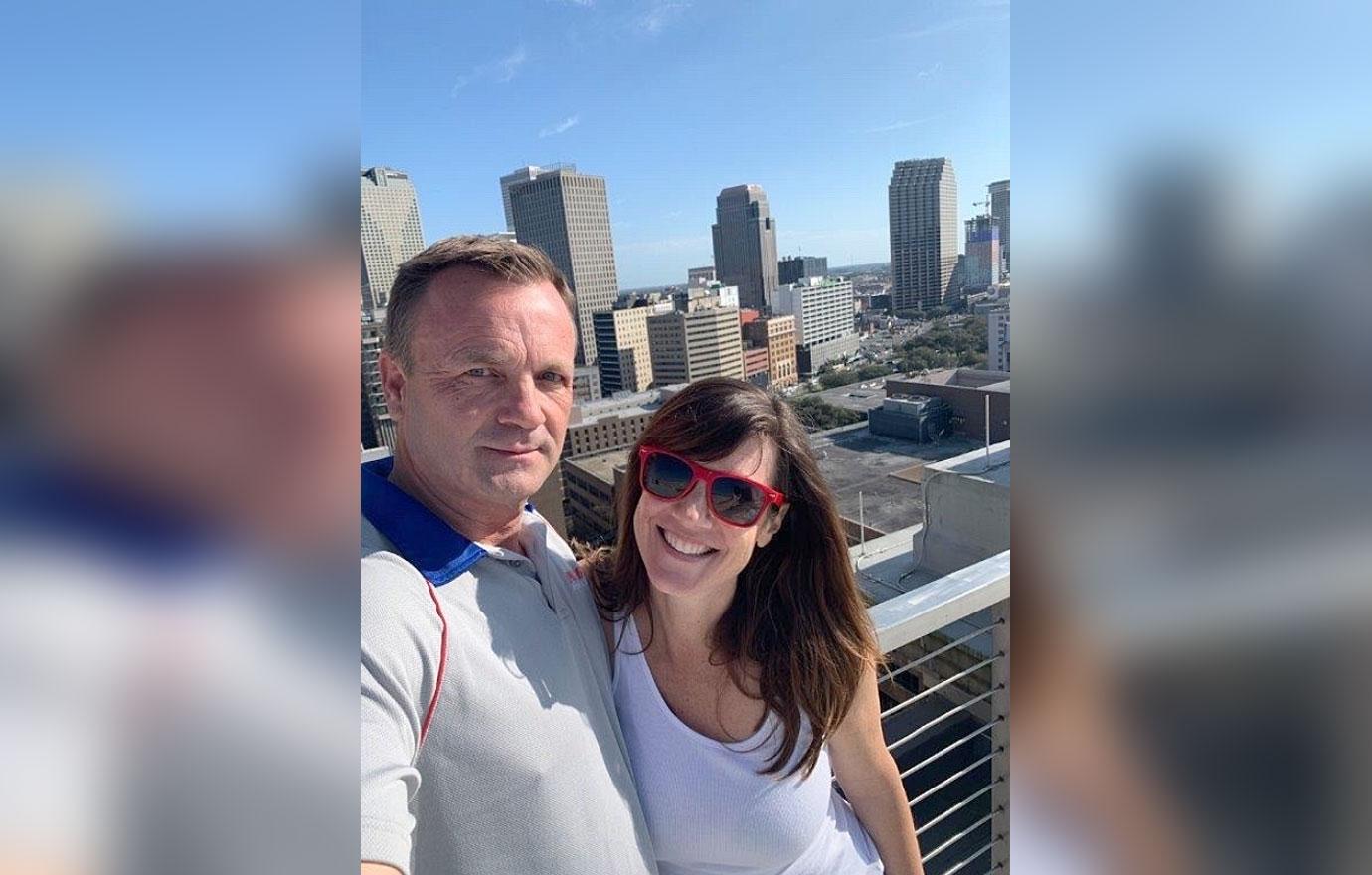 Article continues below advertisement
After a few weeks of reflecting on everything, Charlie said he decided to find J.P. on Facebook and send him a message. Charlie said that J.P. was understandably cautious and asked him to contact his attorney, Lawrence Markey. This was last May.
"Once I talked to Mr. Lawrence and told him my side of the story, he told me J.P.'s side of the story, and they matched up perfectly – the way [Sebastian] acted and what [Zoe] would do," Charlie told us. "Since then, me and J.P. have talked pretty regularly. He's actually a great guy, and of course I believe him, or else I wouldn't be reaching out, because I honestly don't want anything to do with this. But Sebastian is such an awesome kid. He's amazing. And Zoe said, 'Whatever it takes, Sebastian will never have to see his dad again,' on several occasions. And the way she said it, it didn't sit well with me. You would hope that somebody wouldn't ever hurt their kid, but..."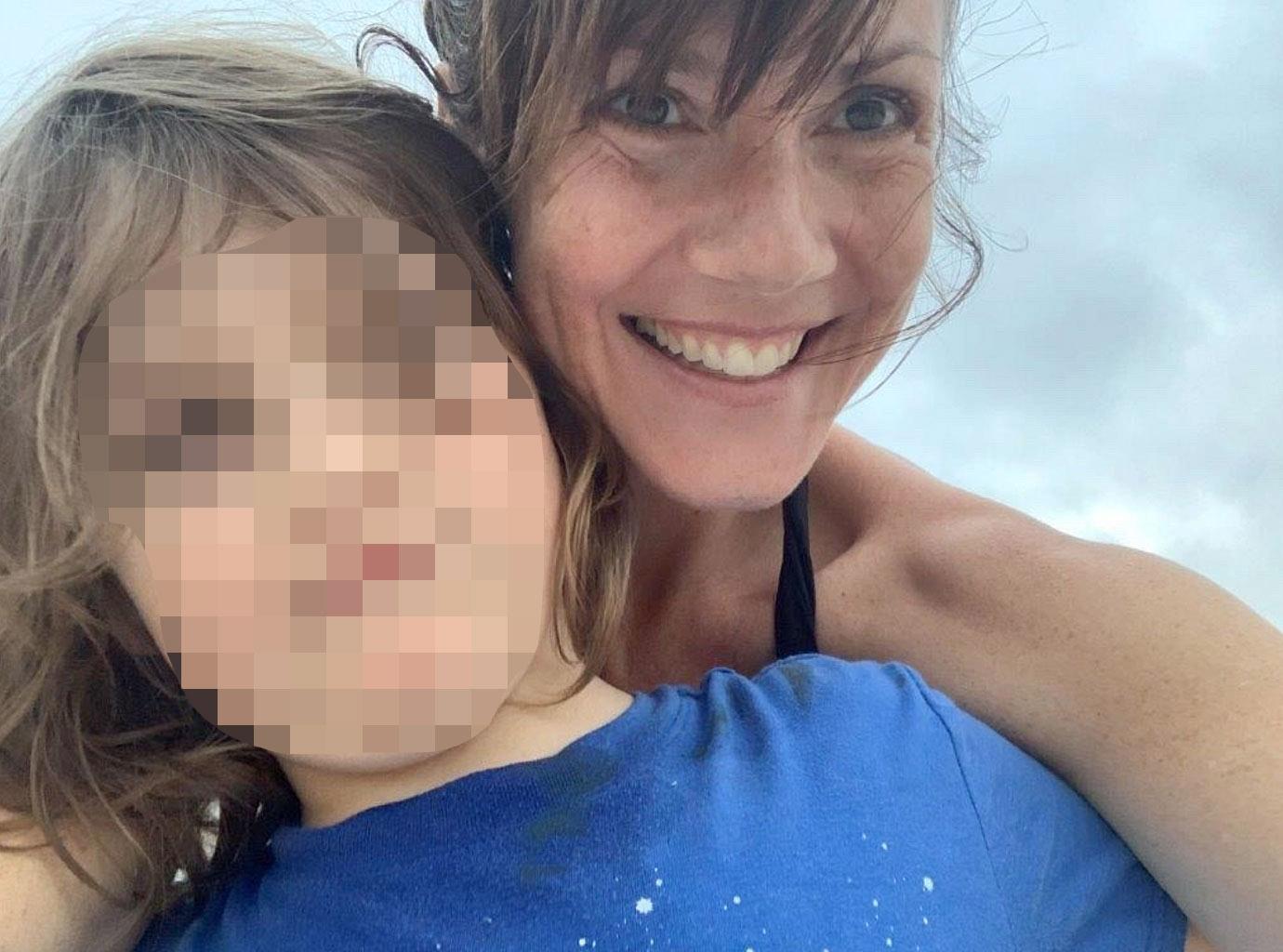 Article continues below advertisement
When we asked whether he thought Zoe and Sebastian were alive, Charlie said, "Yes. I think they are alive, yes."
When we asked whether he felt Zoe was capable of causing physical harm to Sebastian, he said, "I think if she was cornered up and knew she was fixing to be caught, in that instance, I would be afraid because I don't know what she would do. Because she's already told me, 'Not under any circumstance will he have to spend another day with his dad.' And the way she said it was different. It was – she meant it."
The last place Charlie knew Zoe to be living was in an apartment in River Ridge.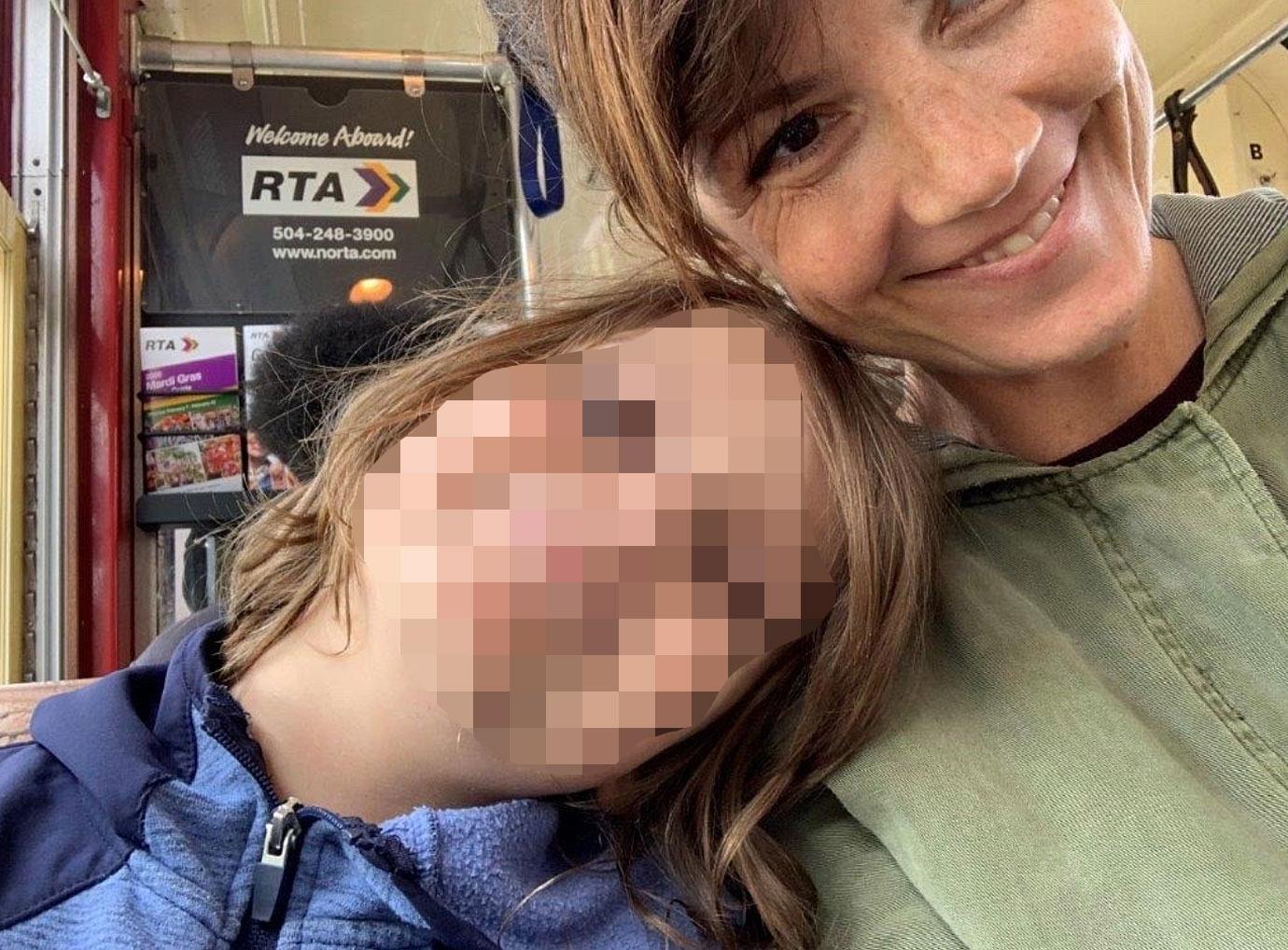 Article continues below advertisement
When we asked whether Charlie feared for himself or his son, he paused for a few seconds.
"I try not to, but sometimes, it crosses my mind that she would try to get me back," he admitted. "I know she got to read my deposition, and after that, I got a call from a blocked number. And it kept calling, so I finally answered it. She was crying, asking me, 'Why are you doing this? How much are they paying you?' I was like, 'What are you talking about? They're not paying me anything.' But I never answered her questions; I just kept telling her, 'I'm not talking about it.' And then she went straight from crying to, 'How's [your son] doing?' And that was basically it. 'Alright, well, I'll talk to you later!' She just went from crying, asking me why I was doing what I was doing, to asking about how my son was doing. It's just strange."
Charlie said that that was the last time he had contact with Zoe, which he estimated to be "at the end of 2020."
"I haven't heard from her since," he said. "Not a word."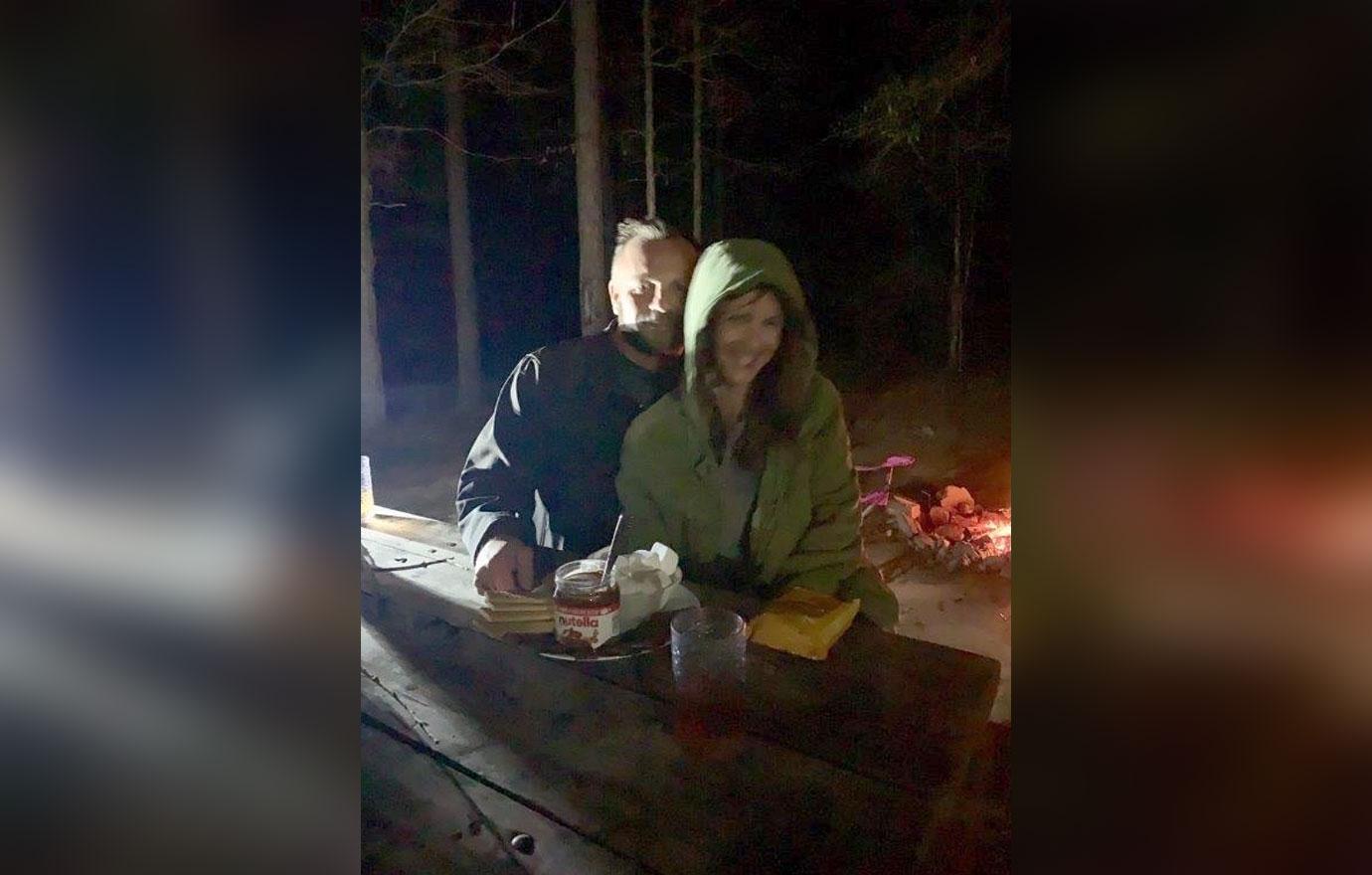 Article continues below advertisement
Charlie said after production for NCIS: New Orleans picked back up following the pandemic-induced shutdown, he reached out to a few of his friends who he knew were on set to see if they had heard from her. "Nobody has seen her at all," he said.
According to Charlie, J.P. and Lawrence, the Los Angeles County District Attorney's Office's Child Abduction Unit and the Los Angeles Police Department are both working to locate Zoe and Sebastian.
Additionally, Charlie said, "My other phone, like every one of her voicemails and stuff, if I didn't have them saved, I have no idea how my phone was wiped out of pictures and voicemails. But one day, they were just gone. So I retrieved some photos, and I got them saved on this [phone]. And after talking to J.P., I think the same thing used to happen to him."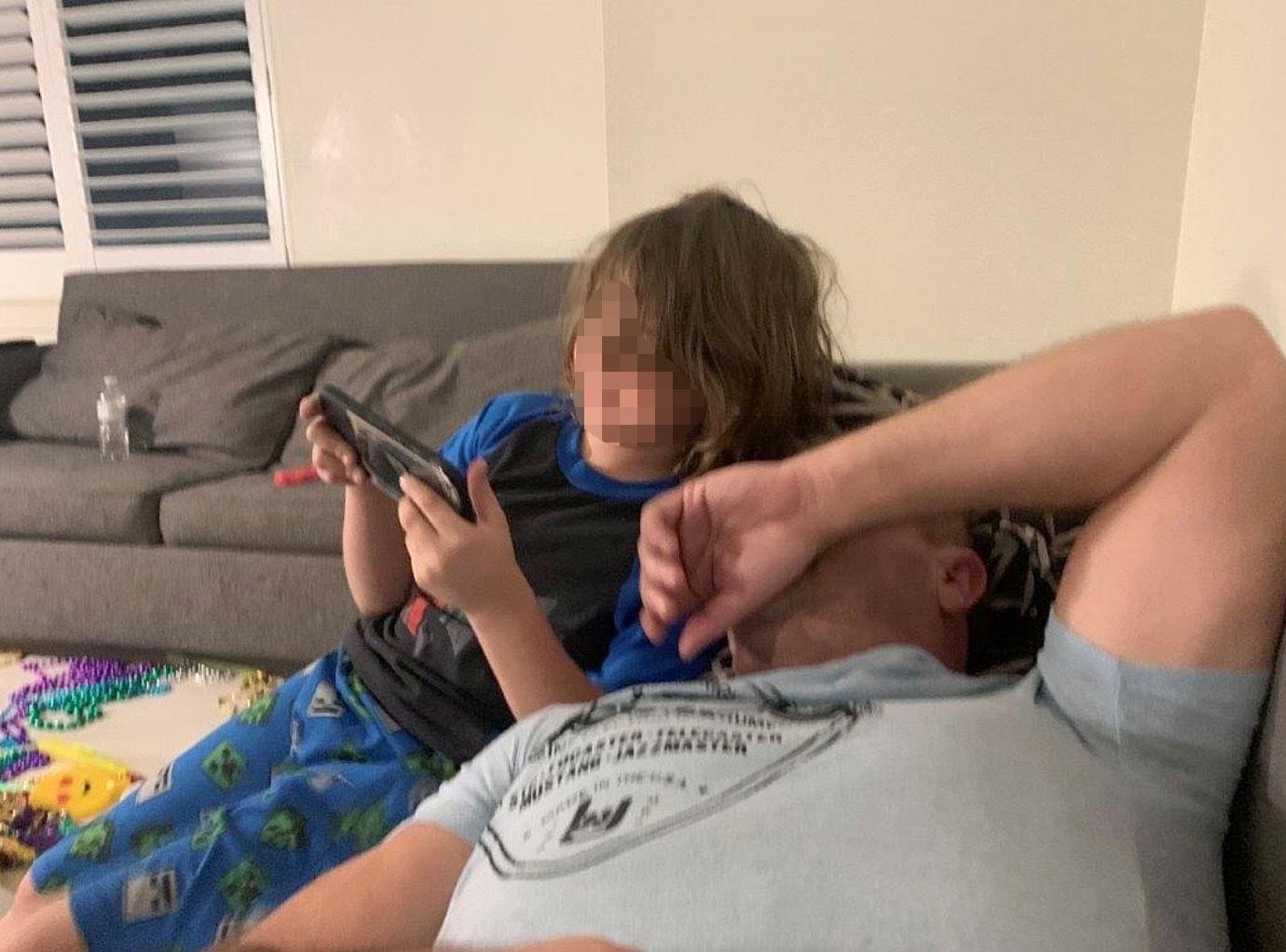 Article continues below advertisement
If he were to see Sebastian right now, Charlie told us, "I know for a fact that he would come to me and my son in a heartbeat. He used to call every day: 'Hey, are you guys coming over today?'"
When we asked why he chose to come forward since he and Zoe had already broken up and were no longer in contact, Charlie explained, "Every bit of it is for Sebastian's sake. I have a little boy the same age, and if somebody knew this information that could help me out with my son, I would definitely want them to come forward."
He added, "Sebastian's a year younger than my son, but he's like twice the size of him! He's a big, strong kid. And he's amazing, like, super freaking smart and has so much potential, but she's burning him."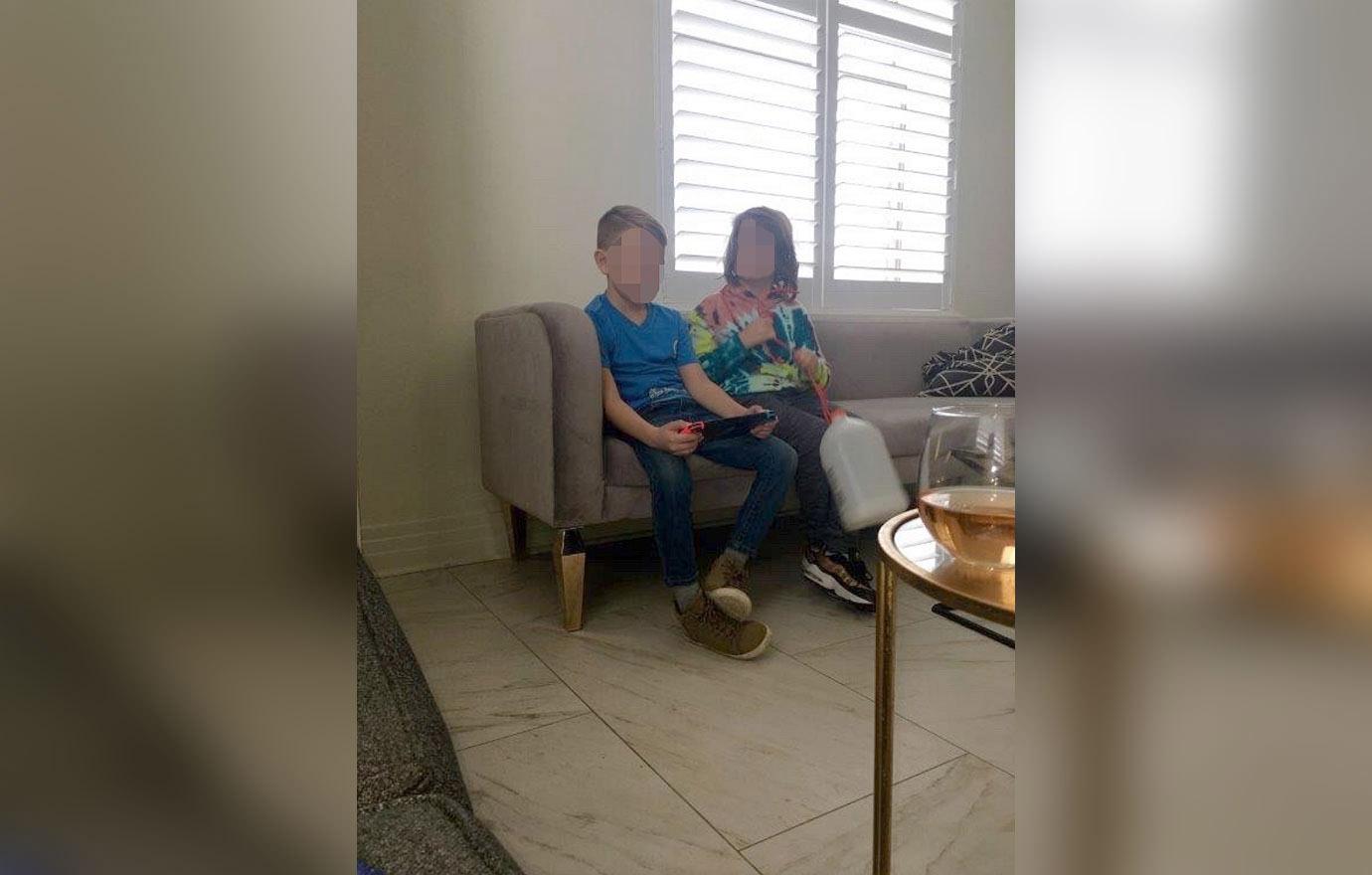 Article continues below advertisement
"And as far as her," he noted, "I couldn't care less. She should pay for what she's done, but I don't care what happens to her. It's just about him. He needs to get back with his dad as soon as he can and start therapy so they can both start to heal."
Reps previously listed for Zoe never responded to our numerous emails and phone calls.
Interestingly, on July 27, 2021, the actress' agent was "verified" as being Rachele Fink of Sutton Barth & Vennari (SBV). We have contacted her several times but have not heard back.