Former 'NCIS' Star Zoe McLellan's Ex-Husband J.P. Gillain Believes Actress Is Mentally Ill And 'Capable Of Anything,' Doesn't Know If Kidnapped Son Sebastian Is Alive Or Dead
For all intents and purposes, former NCIS: New Orleans star Zoe McLellan has fallen off the face of the Earth, which would be well within her right to do if the safety and well-being of a young boy were not being called into question.
Article continues below advertisement
It's been a long and contentious road for Sebastian's formerly married parents – Zoe and Jean-Pierre "J.P." Gillain – whose divorce and subsequent custody battle have played out in the media for years.
In May, Los Angeles County issued an arrest warrant for McLellan for outstanding charges of kidnapping, child custody deprivation and child stealing.
Article continues below advertisement
Last anybody heard, Zoe was living in an apartment in River Ridge, Louisiana, with Sebastian, who is now 8.
If J.P. was concerned before, he is incomprehensibly desperate now; he believes his son – who he claims he has not spoken to or seen in over two years – is in imminent danger.
"My No. 1 goal, at this point, is to find my child," he told RadarOnline.com in an emotional interview.
"The last time I saw my son was April 6, 2019. I heard from his mom not too long ago over emails when we tried to find her and find my son, and then she vanished," he said. "That was sometime in April of this year."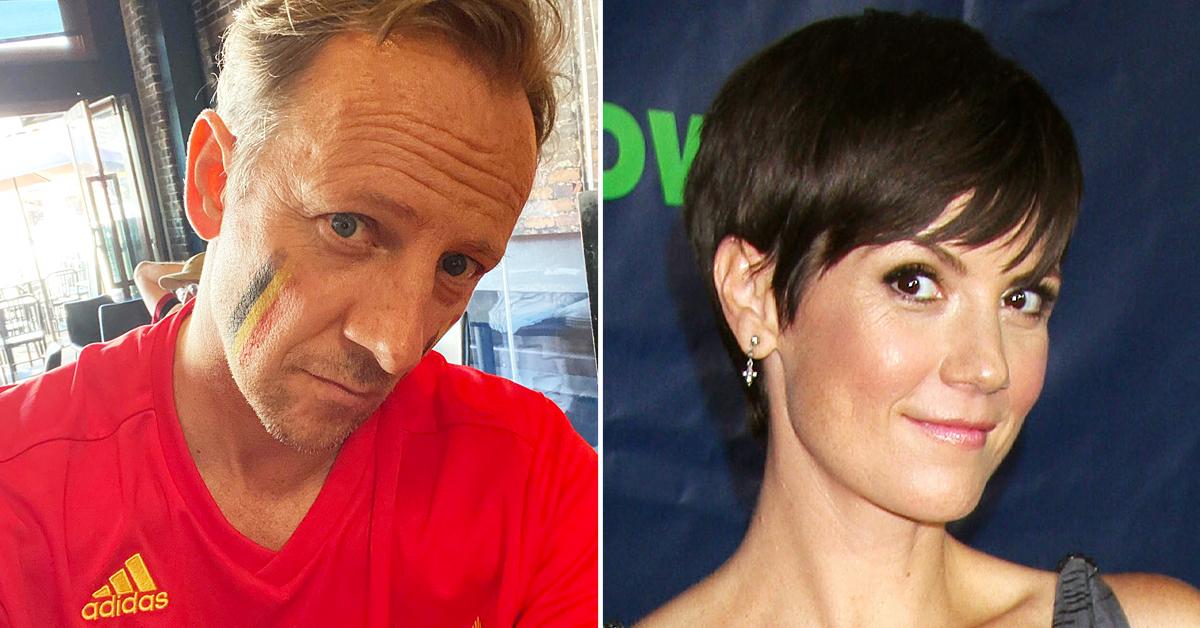 Article continues below advertisement
When asked what Zoe's motive would be to stop their most recent email communications, J.P. told us, "I don't know how much I can disclose of this, but Zoe's psychological and mental state is not normal. I lived with her and I know her family background, and I know there was abuse going on with her when she was a small child. She's not totally there."
When they were together, J.P. said Zoe did not speak to her father or stepmother for a decade "over nothing – over the choice of her career, that she wanted to be an actress, and they wanted her to go to college. That's it! She divorced her entire family and didn't speak to them for 10 years. Extremely radical response."
"When I met her, she had quit the business twice as an actress," he went on. "She was extremely suicidal just before I met her. I know for a fact that she's not all there. Her family knows that. As a matter of fact, when her parents came to see our child for the first time, they told us that they had a plan B because they didn't know me [that well at the time], but they knew enough about her that that they had a plan B, which was, 'If we see that Zoe's incapable of taking care of a child, we're taking the child and we're moving back with the child to Seattle,' where they lived."
"She's got this delusional view of life that she maybe thinks she can get away with things and that it's gonna be OK," he added. "I'm sure she's convinced that what she's doing by escaping life and taking our son with her is good for him. It must be something in her head that says that's the best thing to do. She's extremely paranoid, extremely defensive. I just can't begin to explain it."
J.P. said Zoe's mother is diagnosed with having bipolar disorder and that she lost custody of Zoe for a period of time when Zoe was a child in the 1970s, "so you know it must've been bad."
He believes Zoe is also bipolar and claims she has told him that she's diagnosed herself as such.
To his knowledge, J.P. said Zoe is not medicated. When they were together, he said she would meditate and that she had a "best friend that she had a following out with during our marriage that basically got her out of that depression mode that basically saved her life because she was very suicidal back then."
"She told me that she self-diagnosed herself as bipolar because her mom was bipolar," he said. "And over the the years, she quote-unquote 'cured' it through meditation."
Article continues below advertisement
When asked if he felt Zoe displayed symptoms or tendencies of someone with bipolar disorder, he said, "Absolutely, and worse. And worse. In my own opinion, there's definitely narcism going on, too. Obviously, she's in an industry where that comes with the territory, but the emotional abuse I suffered... I slept on the couch for the first six months of our marriage over nothing. Nothing! Just a disagreement with her best friend, the one who supposedly cured her through meditation of those suicidal thoughts. I never really got back into the family bed after that."
"She is emotionally abusive, period," he said. "I've seen it firsthand. I've heard the family stories."
We asked if Zoe had ever done anything to Sebastian in J.P.'s presence that worried him.
"Yes. When we were separated. She was extremely controlling, and she would completely change Sebastian's opinion about coming to Dad's like overnight," he said. "She was conditioning our son. It's just abuse. It's just the ABCs of abuse."
"There was an incident when his cousins were at [my] home, and he loved them so much that he wanted to come back during Mom's time, so she agreed to bring him back," J.P. told us. "He came to spend the night over with the cousins, and even they were like completely shocked."
Article continues below advertisement
J.P. said that it's not just him who cannot get in touch with Zoe. No family members, friends or coworkers have been able to get in touch with her, or so they tell him.
"I've contacted the family. Nobody knows anything. They seem genuinely concerned for my son," he told us.
Though grim, we had to ask whether J.P. or anyone he speaks with even knows if Zoe is alive.
"No," he said softly.
J.P. and his attorney, Lawrence Markey, told us that they are working with the L.A. County District Attorney's Office's Child Abduction Unit as well as the Los Angeles Police Department to locate Zoe and Sebastian.
"The District Attorney's Office has told me that they're doing, quote, 'everything we can,' they just can't go into it with us, which is pretty standard," Lawrence told us, adding, "We were told by the District Attorney's Office that the LAPD is doing the criminal side of the investigation."
He received this update, he said, after Zoe's arrest warrant was issued – "mid-May of 2021."
Article continues below advertisement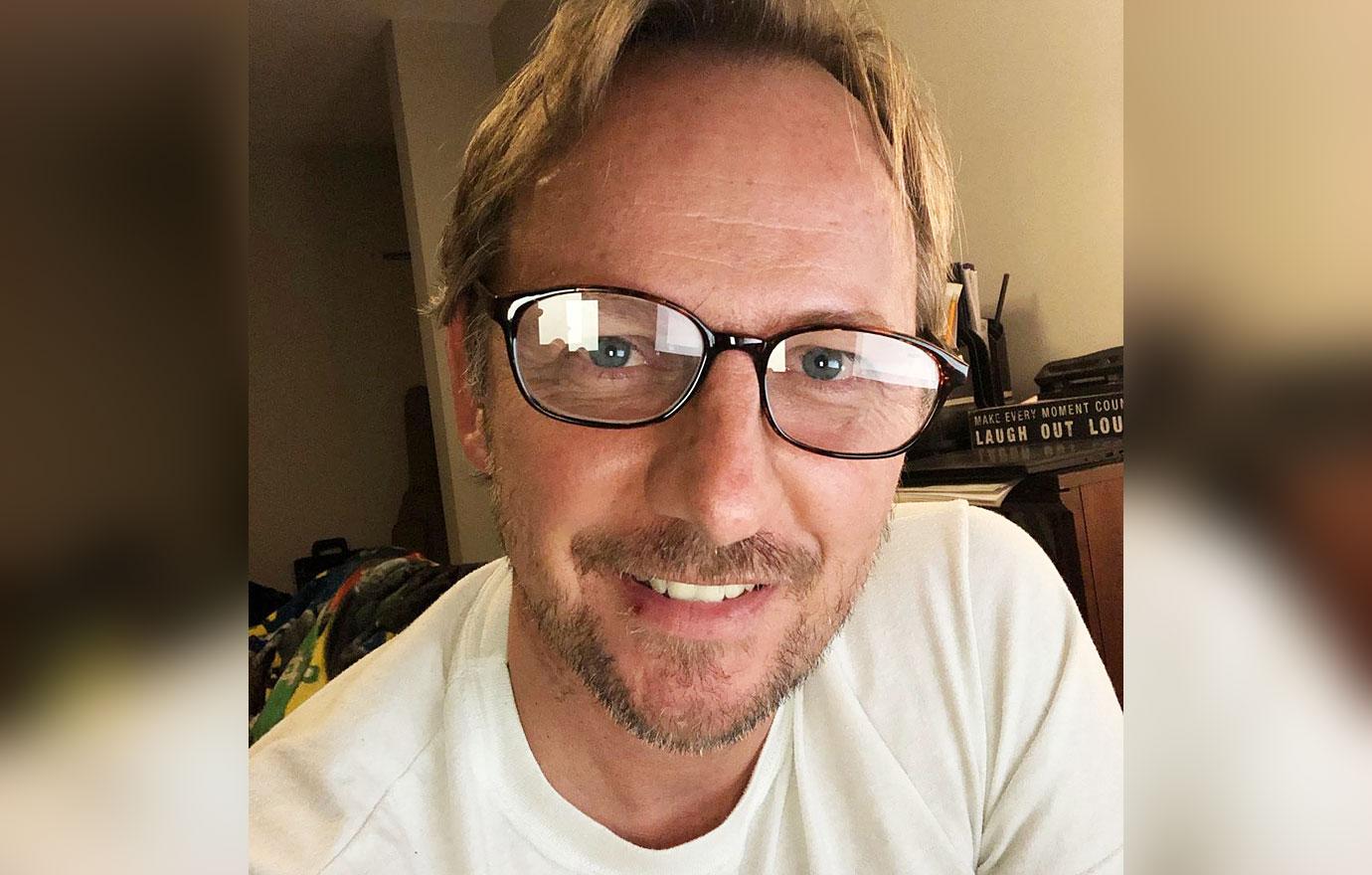 When we asked J.P. what his greatest fear about his current situation was, he told us that he was contacted by a man Zoe was supposedly dating in Louisiana for a few months until March of 2020. Lawrence said this ex-boyfriend contacted both him and his client two months later and that they've been in regular contact with him ever since.
"He reached out to J.P. on social media, saying, 'I've made a mistake. I realize that now, and I want to help,'" Lawrence said.
"This guy actually came forward to basically say, 'Listen, dude, I figured this out on my own. I wanna talk to you. I wanna help you out. This is wrong what she's doing,'" J.P. said. "At first, I didn't believe him, but we got to an understanding, and I realized he was legitimate."
"He told me on a few occasions that what he had heard from [Zoe] was that she said, quote, 'I'll make sure Sebastian never sees his dad again,' which you can interpret whichever way you want," he continued. "And then most recently, I heard – I think it was from him as well – that she said something along the lines of that if she has to go down that she'll take him with her."
Article continues below advertisement
"So my concern, obviously, is the safety of my child," J.P. added. "Not only that, but last we heard from people in New Orleans – neighbors – is that we heard something like, 'Oh, yes, the mom and the daughter. We saw the mom and the girl.' So I have a feeling – because I've seen pictures of my son with much longer hair than he used to have – that she is trying to disguise him as a girl so she can hide him better or confuse him even more."
When asked whether he believed Zoe was capable of causing Sebastian physical harm, J.P. replied, "Yeah. At this point, yeah."
"Maybe not her personally, but if she's going down, like she said, she would take him with her," he said. "She's capable of anything at this point. She's capable of a lot. I mean, she's got issues that are so deep, I think normal people can't understand. How do you understand craziness? That's what we're looking at."
The last time Zoe's supposed ex-boyfriend told J.P. he heard from her was in early September of 2020. At the time, they were communicating via email exchanges and "quick phone calls" from "private numbers."
Understandably so, J.P. got emotional when asked what he would tell his son right now if he had the chance.
"That I never stopped looking for him and that he's done nothing wrong. Absolutely nothing wrong," he told us. "He's a good boy, he just had a bad hand, I guess. I will never stop looking for him, ever. Papa loves him."
Article continues below advertisement
At the end of our call, a choked-up Lawrence interjected. "I've spent the better part of three years trying to help this guy – and now I'm getting emotional – he is one of the nicest guys that I've met, and I can tell that he is one of the best dads that I've ever represented," Lawrence said. "And he needs some justice here."
J.P. added, "Lawrence has basically not taken a dime in this whole thing. I mean, if I were to pay him what I owe him, it's probably about half a million at this point. We've stopped counting."
"I've been so blessed with him, it's beyond measure," he went on. "They don't make lawyers like that. I found the one that would do that. So I'm grateful for him and grateful for his family that has put up with this stress, because it's been very stressful on him, especially knowing that he's not making the money that he should be making."
Reps listed for McLellan have not responded to our numerous emails and phone calls.