Zoe Kravitz And Taylour Paige Get Cozy, Jesse Williams Nowhere In Sight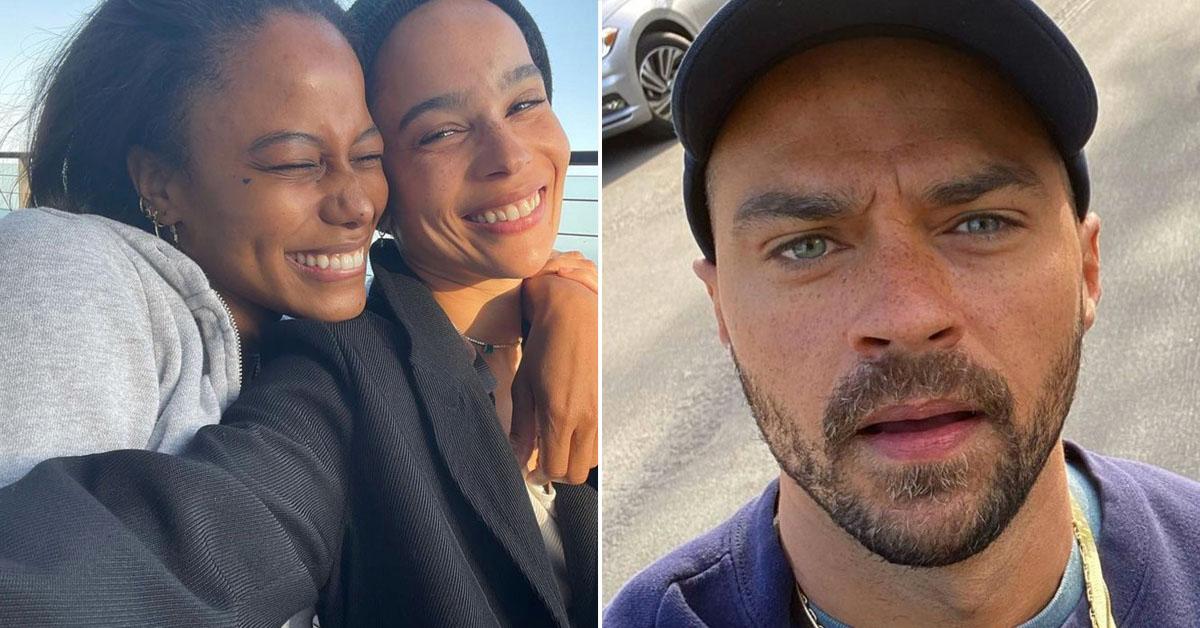 Article continues below advertisement
Fans seem to think it's a possibility!
On Saturday, the 32-year-old daughter of Lisa Bonet and musician Lenny Kravitz posted a photo to Instagram that sent hopelessly romantic internet sleuths into a frenzy. The picture was a selfie-style shot showing Zoe basically holding 30-year-old Taylour's hand as the latter put her arm around the former. The ladies were all smiles as Paige's chin rested comfortably atop Kravitz's shoulder.
Article continues below advertisement
"So…. this is a thing," Zoe captioned the shot, tagging Taylour and adding a heart-eye emoji.
"Please be a gay thing," one hopeful fan commented, while another wrote, "What does this MEAN."
"Oh… what kind of thing we talking about?" wondered a third.
But several commenters had no further questions, as many echoed the sentiments of a confident fan who replied to someone, "She's literally announcing that they're dating I don't understand why people are not getting that."
Article continues below advertisement
Article continues below advertisement
Last we heard, Williams, 39, was madly in love with Paige.
The Grey's Anatomy star dated a few women after his divorce from ex-wife Aryn Drake-Lee, but it was a fellow actor – Taylour Paige – who captured his heart. The two even sat down for a full interview about their relationship as recently as February.
Article continues below advertisement
In the sit-down with GQ as part of the publication's Modern Lovers issue, Taylour said she had had a premonition that Jessie would come into her life before meeting him at an Emmy's party in 2018.
"I had a dream that I was sleeping next to him on the night before we met," she said, adding that when she finally did meet him, "it was just like, 'There he is.' Almost like, 'Where have you been?'"
Article continues below advertisement
For his part, Williams told the outlet they worked well as a couple because their opposite personalities created a sense of balance.
"We came from very different worlds," he said at the time. "She's very feminine and into spiritual planes, astrology. I'm very practical, fact-based, and masculine. ... I was having a wild, unfamiliar, uncomfortable experience because it was all just happening in a very spiritual way – a way that's not how I usually arrange things in my life. But I'd been going through a lot of transitions in life, and I had deliberately positioned myself to be open to saying yes, to be available to whatever, more than I had in the past."
"I don't often let things happen to me," he added. "But because I had decided I was going to be open, I didn't pull the brake like I normally would. I didn't try to control, or position, or take a breath, and I just went along for the ride, as scary as that was and has been. She blew in."