WNBA All-Star Brittney Griner Could Face 10 Years In Russian Jail For Possession Of Vape Pen, Putin Could Use Athlete As 'High-Profile Hostage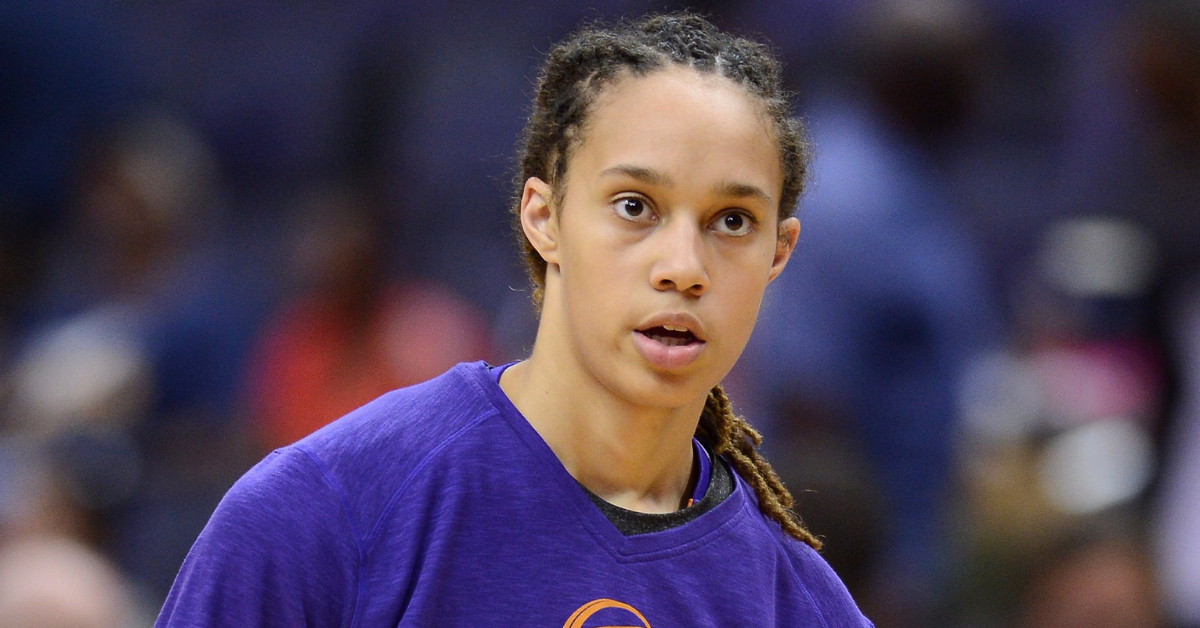 American WNBA All-Star Brittney Griner was arrested at Moscow Airport three weeks ago, just before the Russian Invasion of Ukraine. Now it is being rumored that the Texas born athlete is going to be held as a possible "high-profile hostage"
Article continues below advertisement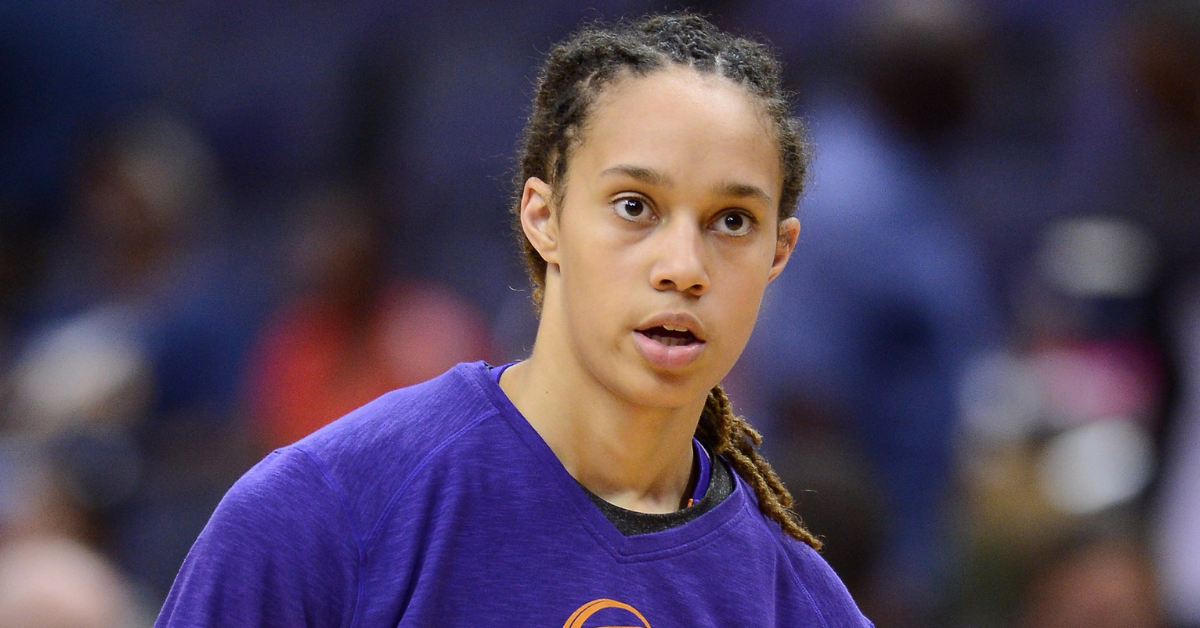 Griner originally flew to Russia to play for a Russian basketball team during the WNBA's off-season.
There is no confirmed arrest date, but three weeks have reportedly passed since the star women's athlete was sent to a Russian jail cell. Griner arrived at the Russian airport where she was detained and later charged for possession of a "cannabis filled vape pen."
Due to Russia's strict drug laws, the basketball pro might have to face up to 10 years in prison for the "drug smuggling" charge.
Article continues below advertisement
Soon after her arrest Russia began its invasion of Ukraine to reclaim territory they view as Russian soil. With word of Griner's detainment coming out, several online and legal analysts voice their concerns about the WNBA star being used at leverage to keep America out of the country's was efforts.
Former U.S. Deputy Assistant Secretary of Defense for Russia and Ukraine Evelyn Farkas spoke out about Griner's arrest claiming: "If we want her out of jail, Russia is going to have some terms."
Vladimir Putin's Alleged 'Love Child' Luiza Krivonogikh Called Out Online Over Russia's Invasion Of Ukraine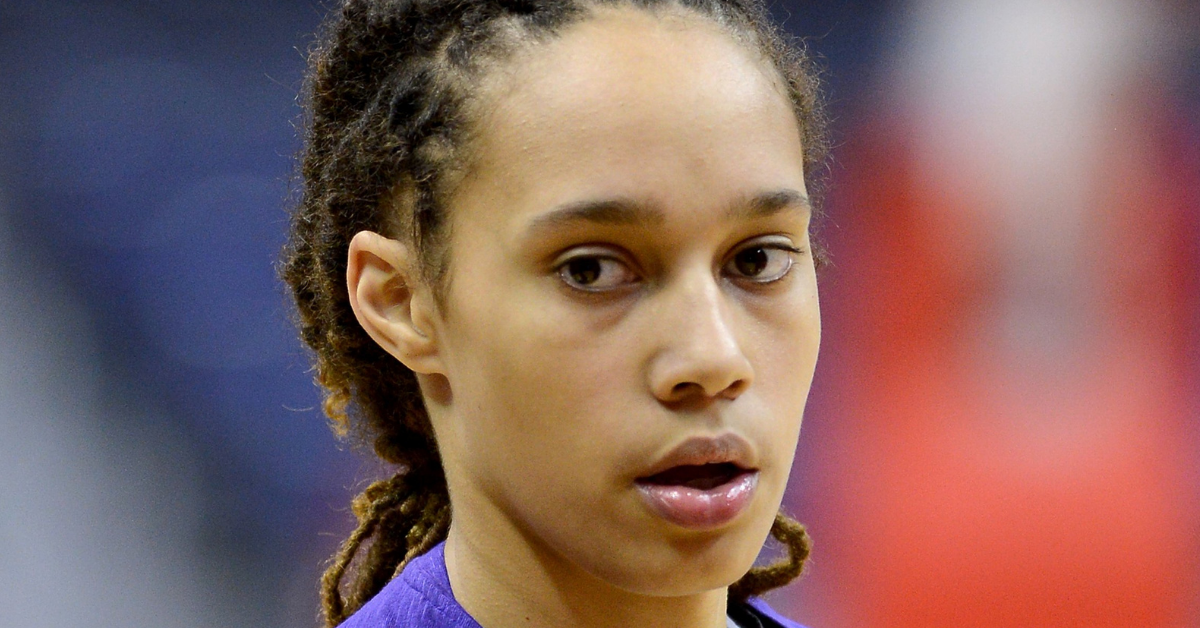 Article continues below advertisement
Griner's agent Lindsay Kagawa Colas confirmed reports of the pro athlete's detention.
"We are aware of the situation with Brittney Griner in Russia and are in close contact with her, her legal representation in Russia, her family, her teams, and the WNBA and NBA," Colas said. "As this is an ongoing legal matter, we are not able to comment further on the specifics of her case but can confirm that as we work to get her home, her mental and physical health remain our primary concern."
Griner's wife, Cherelle Griner, released a statement after news broke of her wife's arrest in Russia.
Cherelle said in an Instagram post, "I understand that many of you have grown to love BG over the years and have concerns and want details." She continued to plead, "Please honor our privacy as we continue to work on getting my wife home safely."
Former Miss Grand Ukraine Anastasia Lenna Suits Up Ready To Take On Russian Invasion
Article continues below advertisement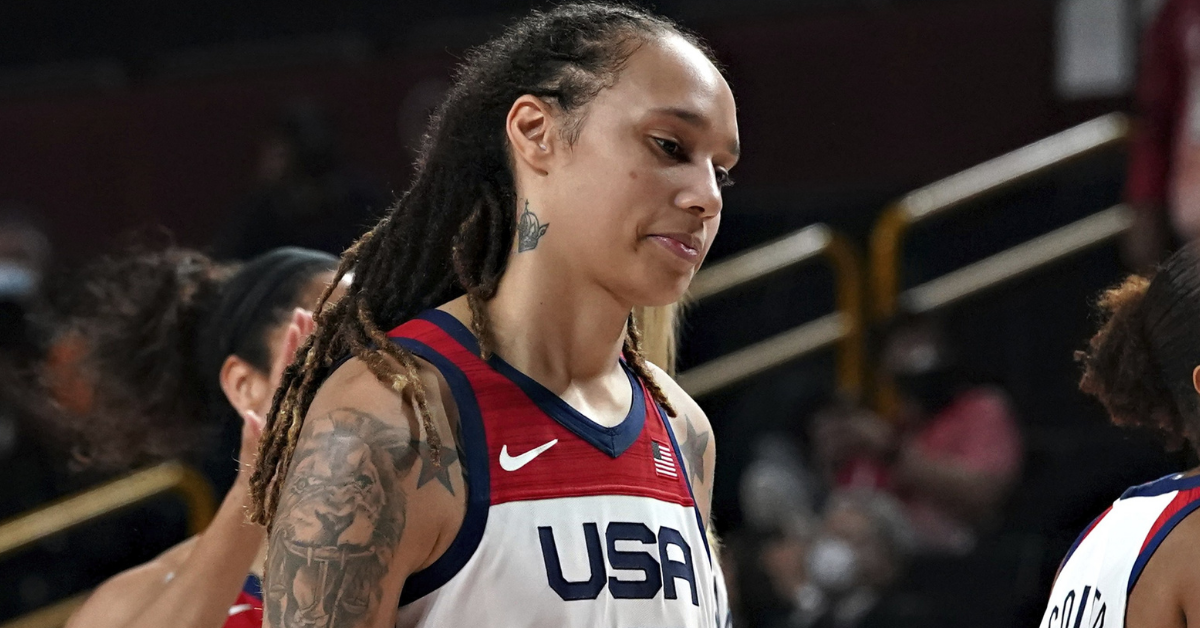 Russia's government infamously has very bigoted views on the LGBTQ+ community and many worry about Griner's safety in the country's prison system. Vladimir Putin himself enacted strict anti-gay laws but American federal agents believe that the WNBA star is too high-profile a prisoner for them to allow any harm to come to her in jail.
On Saturday, the State Department recently issued an advisory not to travel to Russia citing the possible "harassment against U.S. citizens by Russian government security officials."