Despite 'Spiritual Tour,' Will Smith Refuses To Call Chris Rock To Apologize For Oscars Slap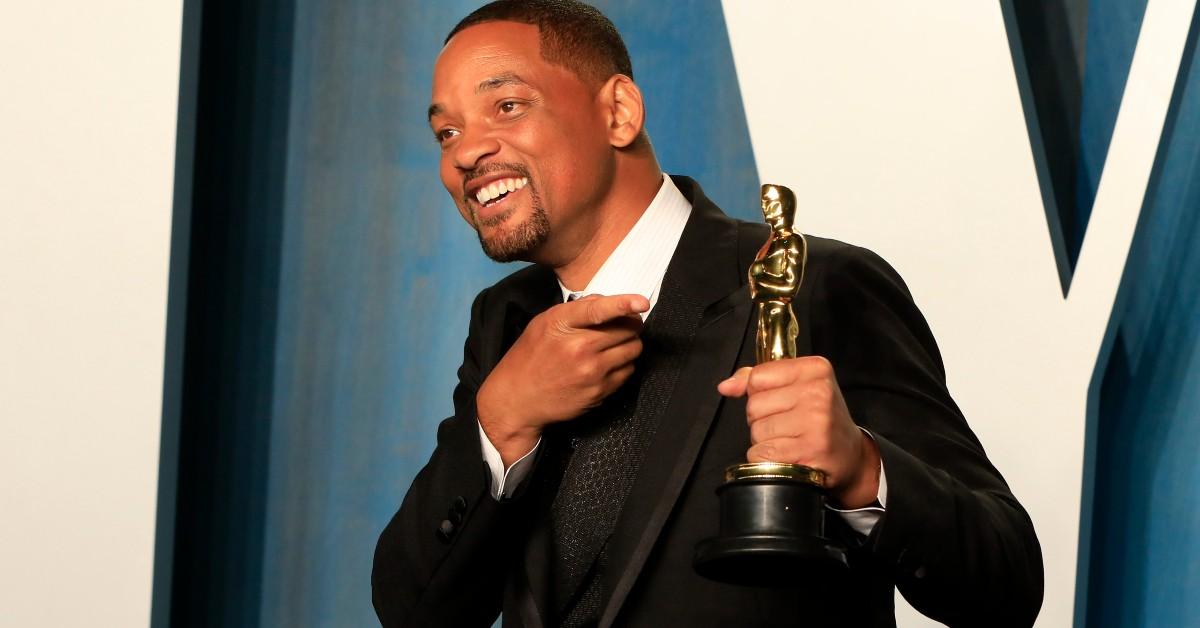 Will Smith is in India on a "spiritual tour," though he's yet to find enough peace to contact the person he humiliated on national TV.
It's been one month since the actor slapped comedian Chris Rock at the Academy Awards, and Smith has not personally apologized for the incident, according to Page Six.
Article continues below advertisement
Hollywood insiders are "rolling their eyes" over Smith's trip, which he says is in part to do "the work to ensure that I never again allow violence to overtake reason."
One insider called Smith's trip "cynical and ridiculous."
"Will's 'spiritual journey' to India for yoga and meditation seems cynical and ridiculous, given that he hasn't apologized personally to the one person he assaulted in front of millions," a source told the outlet.
"No amount of Namastes will make up for that," they added.
Article continues below advertisement
Citing anonymous sources, PEOPLE reported that Smith was "on a journey inward" after slapping Rock, 57. The actor didn't appreciate the joke Rock made about Jada Pinkett Smith's bald head. Pinkett Smith was diagnosed with alopecia, which caused hair loss.
According to reports, Smith is in India for "spiritual purposes" to practice yoga and meditation.
RadarOnline.com spotted Smith for the first time since the Academy Awards in India, where he posed for photos with fans. He won Best Actor for his role in King Richard after the assault. He has since resigned from the Academy of Motion Pictures Arts and Sciences, which banned him from attending for 10 years.
Will Smith addressed the incident in a public apology.
Article continues below advertisement
"Violence in all of its forms is poisonous and destructive. My behavior at last night's Academy Awards was unacceptable and inexcusable. Jokes at my expense are a part of the job, but a joke about Jada's medical condition was too much for me to bear and I reacted emotionally," he said via Instagram.
"I would like to publicly apologize to you, Chris. I was out of line and I was wrong. I am embarrassed and my actions were not indicative of the man I want to be. There is no place for violence in a world of love and kindness," Smith continued.
"I would also like to apologize to the Academy, the producers of the show, all the attendees and everyone watching around the world. I would like to apologize to the Williams Family and my King Richard Family. I deeply regret that my behavior has stained what has been an otherwise gorgeous journey for all of us. I am a work in progress," he added.