White House Press Secretary Jen Psaki Slams Fox News, Says Peter Doocy Sounds Like A 'S.O.B.'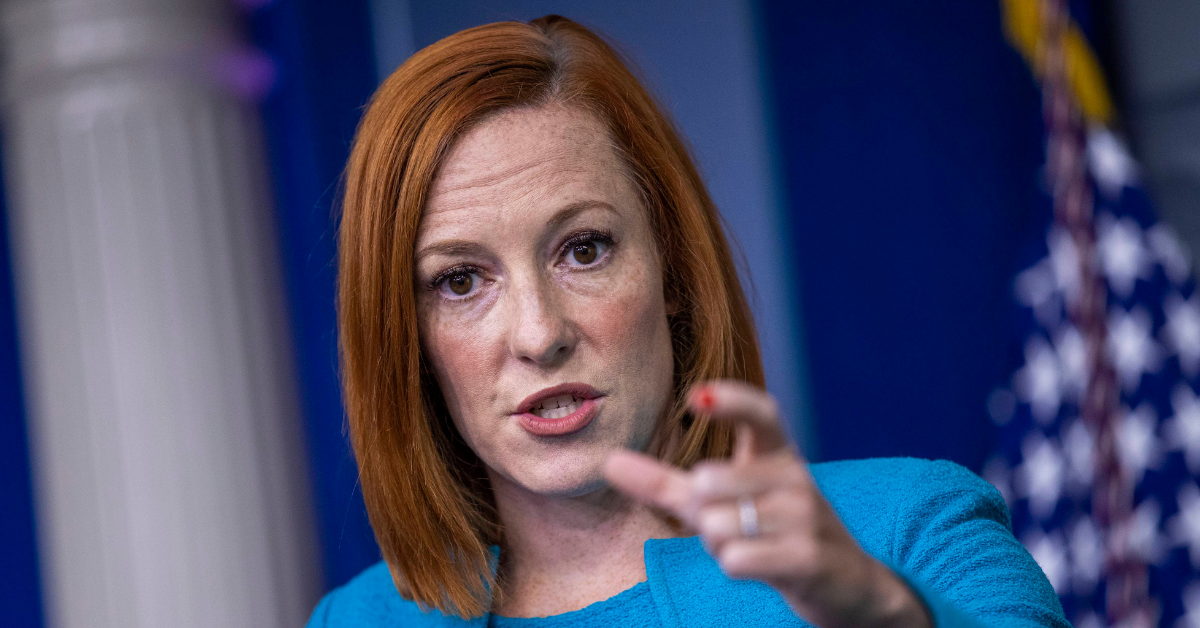 Jen Psaki has a few choice words for Fox News. The White House press secretary didn't hold back when asked about the conservative news network and their White House correspondent Peter Doocy during an episode of a podcast, RadarOnline.com has learned.
In a scathing criticism of Fox News when appearing on the Pod Save America podcast Friday, Psaki made her thoughts clear about the network and the way they present themselves and their correspondents during press conferences and other political forums.
Article continues below advertisement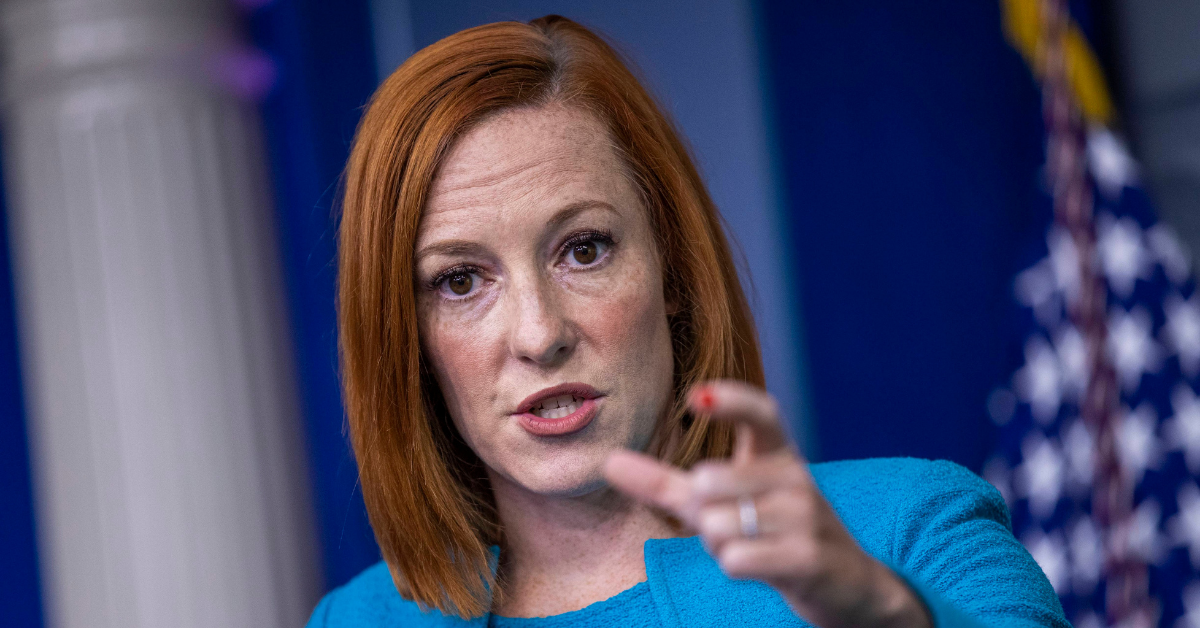 That is the attitude President Biden's 43-year-old press secretary expressed when speaking to ex-Obama White House aides Jon Favreau, Jon Lovett, Dan Pfeiffer and Tommy Vietor, on Friday – particularly regarding one incident that left Biden calling Doocy a "stupid son of a b----" after the correspondent asked the president whether he considers inflation to be a "political liability."
After being asked by the Pod Save America co-hosts whether or not Doocy is a "stupid son of a b---- or does he play a stupid son of a b---- on TV," Psaki took a long pause and deep breath before providing a seemingly well-thought-out and honest answer.
"OK, um, well," she began. "He works for a network that provides people with questions that — nothing personal to any individual, including Peter Doocy — but might make anyone sound like a stupid son of a b----."
The incident in question occurred on January 24 when, after Doocy asked Biden if increasing inflation was a "political liability," Biden was caught on a hot-mic responding: "No, it's a great asset — more inflation. What a stupid son of a b----."
Article continues below advertisement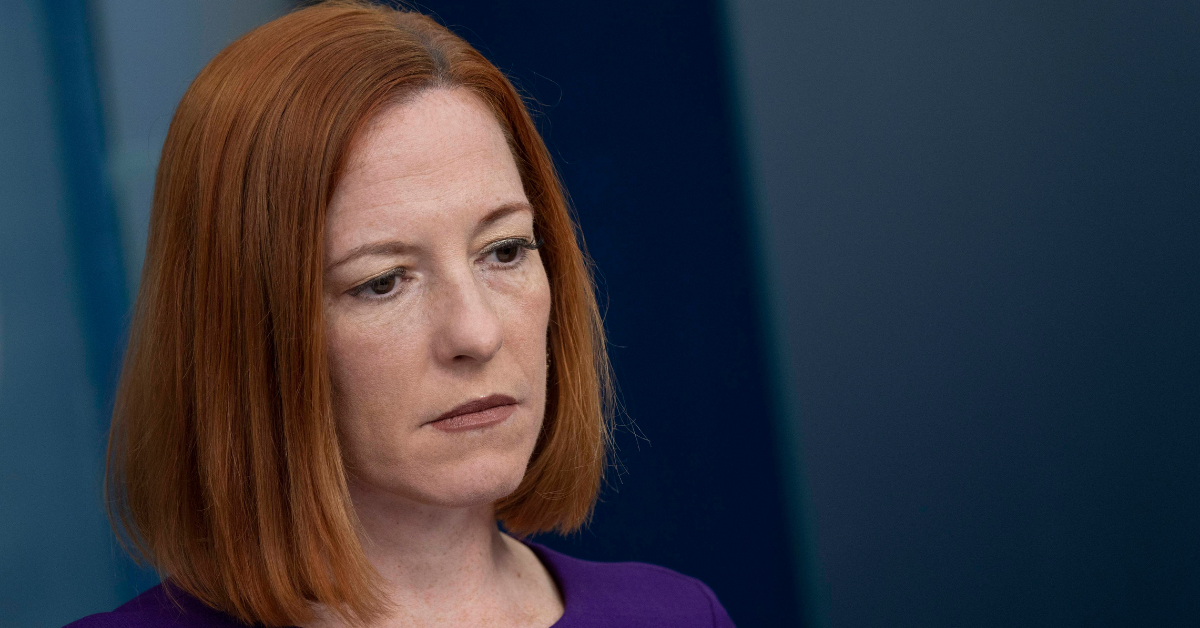 President Biden's sarcastic response to Doocy made headlines that day, but the 79-year-old Commander in Chief reportedly called the Fox News correspondent shortly after the interaction and apologized for the incident, even going so far as to tell Doocy the remark was "nothing personal, pal."
During the podcast, Psaki made sure to comment on how Doocy handled the understandably tense situation while also giving the correspondent credit for a "moment of grace."
"He [Doocy] could have been, like, 'He [Biden] is a son of a b----' or 'I'm standing up for –'whatever, he could have said anything," Psaki said. "And instead, he said, 'You know, he called me, we had a really nice conversation, I'm just asking my questions, he's doing his job.'
"So, I will say, that was a moment of grace," the press secretary continued as the audience tepidly applauded. "You don't have to like everything Peter Doocy says or does, but that is certainly a moment of grace by Peter Doocy."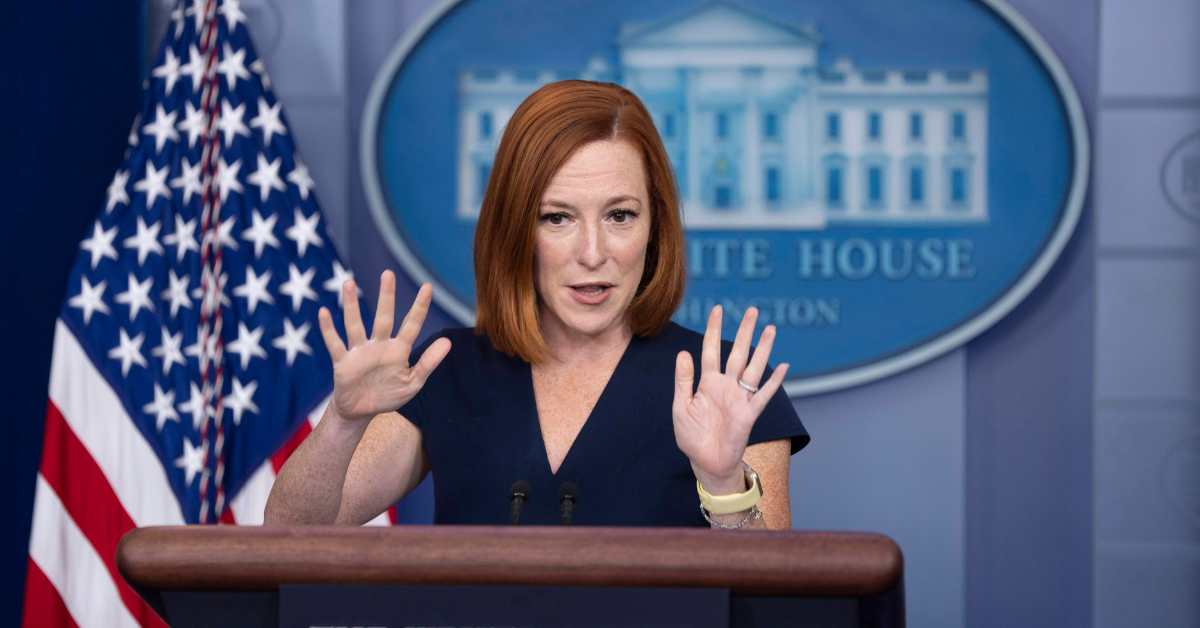 As RadarOnline.com reported, Psaki speaking out and taking punches at Fox News comes following reports she is preparing to leave her role at the White House to take a hosting job at MSNBC, it's claimed.
Although the press secretary did not say when exactly she plans on leaving the White House and her current role in the Biden Administration, she did reveal that she "will not be there forever"
"I don't have a date or anything like that, but at some point, I'll be watching from somewhere else."