Wendy Williams Slams Ellen DeGeneres Over Toxic 'Workplace Conditions,' Feels That's The Real Reason She's Ending Show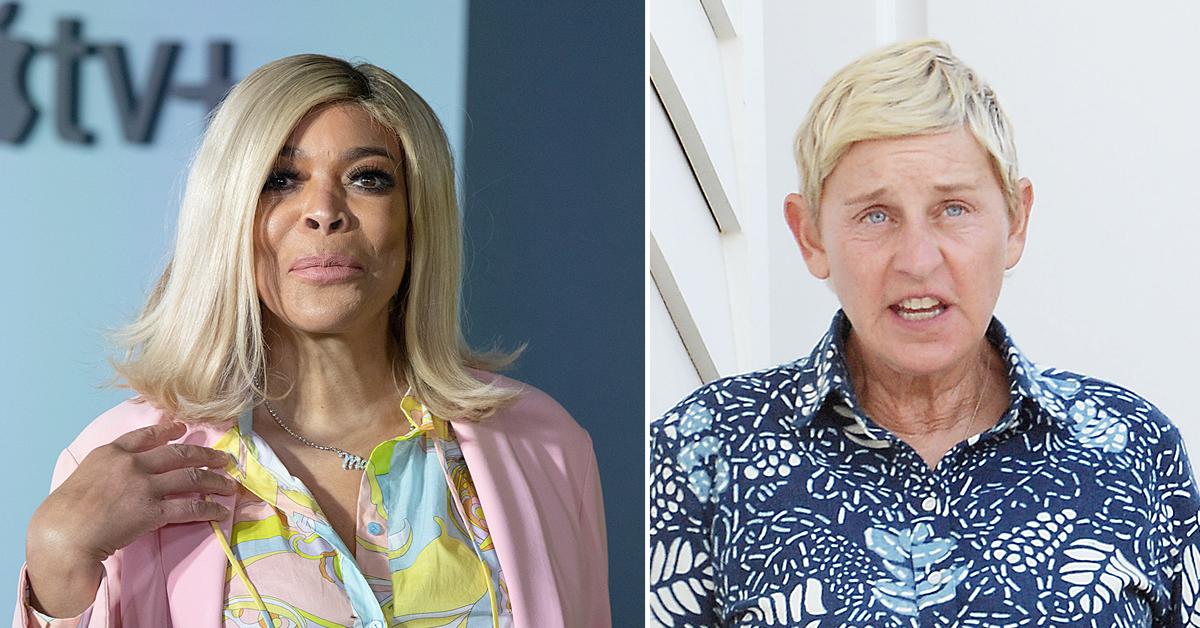 Article continues below advertisement
On Friday's episode of The Wendy Williams Show, the daytime program's titular host addressed the recent news that The Ellen DeGeneres Show would be coming to an end in May 2022, following its 19th season.
"There's big news in the talk-show world: Ellen is leaving," said Wendy with pursed lips and rolled eyes at the top of her Hot Topics segment. "Alright. She says she's done."
Article continues below advertisement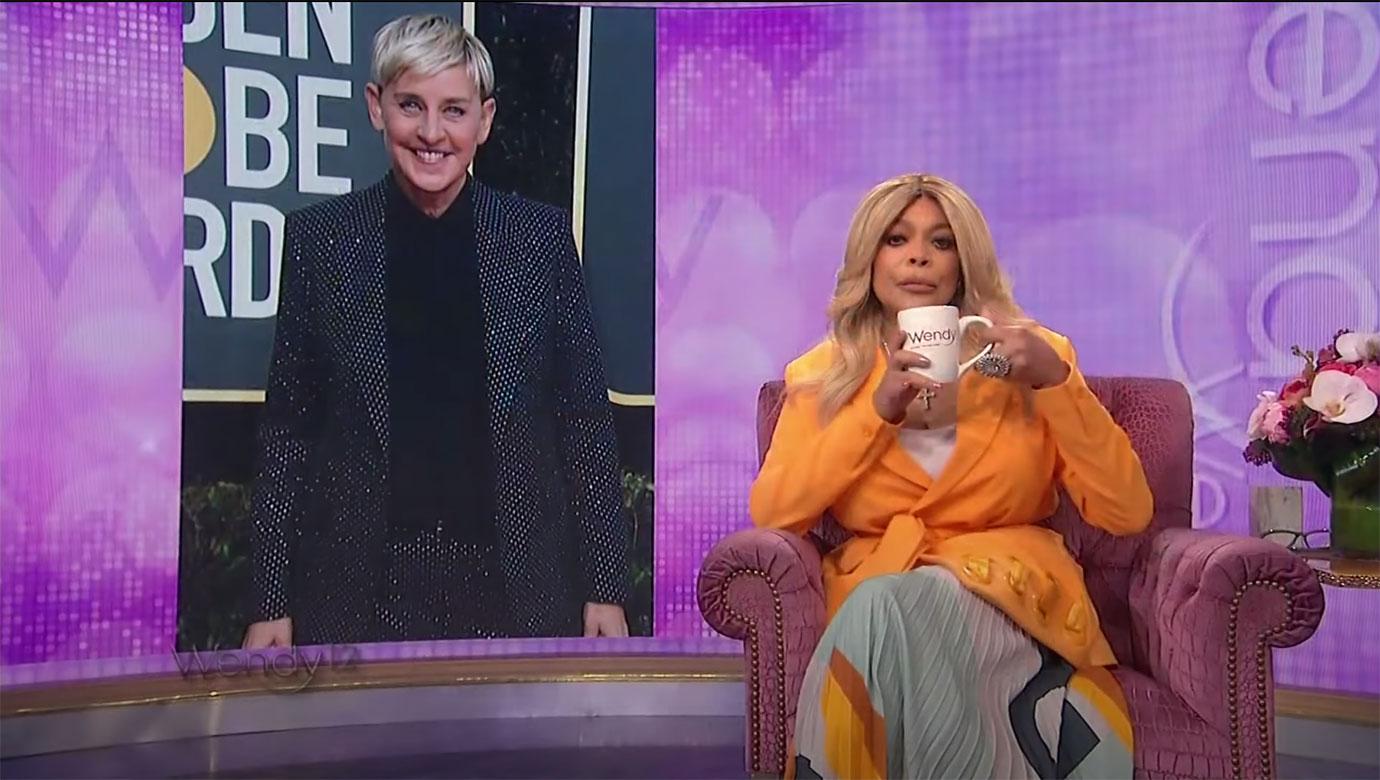 Analyzing the image of Ellen her staff decided to flash on the screen behind her, Wendy said sarcastically, "That looks like a really good smile right there. No, that's a cross between Stevie J and Ellen right there."
Article continues below advertisement
"Alright, take a look," she added begrudgingly, before rolling footage of DeGeneres telling her fans that "next season, Season 19, is going to be my last season. So the past 18 years, you have to know, has changed my life. You all have changed my life. And I'm forever grateful to all of you for watching, for laughing, for dancing, sometimes crying. … Two years ago, I signed a deal for three more years, and I always knew in my heart that Season 19 would be my last."
Article continues below advertisement
Sipping from her mug, Wendy said, "Well, 19 years is a very good run. Congratulations to you, Ellen, considering all you've been through during those 19 years, including the workplace conditions, which, by the way, I believe she's leaving because the workplace conditions, you know? I mean, we all in this room know people who've worked there, mhm. And a few people [here] who've worked there themselves. Mhm. Mhm."
"Ellen, and here's the thing," she went on, sitting up in her seat, "I'm glad that you thanked your Ellen fans, or whatever you call your nation, but 19 years on TV doesn't change your life; it exposes you for the person that you really are."
Article continues below advertisement
Wendy then rolled footage of Ellen's subsequent sit-down with TODAY show host Savannah Guthrie, during which the comedian said she felt the "personal attacks" on her – a reference to the dozens of current and former Ellen employees coming forward last summer to allege a toxic work environment – were "orchestrated." During her interview, DeGeneres also told Guthrie she couldn't have known her workers were unhappy in part because all her guests were always happy.
"I'm not sure that all the guests are happy," Wendy noted. "I was a guest; I wasn't happy. Just saying."
Article continues below advertisement
Williams asked a few of her nearby crew members if they understood what she was saying. Most of them – who have "been around the block" in that they've spent many a year in the entertainment industry – shook their heads in agreement but didn't reveal anything further.
"Listen, she wants to do other projects, which is great," Wendy said. "She got more money than she knows what to do with, she and [her wife], Portia [de Rossi]. They don't have children. She never has to work again in her life."
Article continues below advertisement
"Allegedly, Portia was the one who encouraged her to continue with this three-year deal. I don't know whether she told her current staff, though," added Wendy. "She seems like the type of person that would come out on stage and announce [it] to everybody, and people are looking at the TV while she's saying it, like, 'Wait, what just happened?!'"
Williams took the opportunity to let her staff know that she would be advising them of any major changes to her show years in advance so that they could save properly and start applying to shows elsewhere.