Oscars Co-Host Wanda Sykes Says 'Violence Is Never The Answer' After Liking Several Tweets Going After Will & Jada Pinkett Smith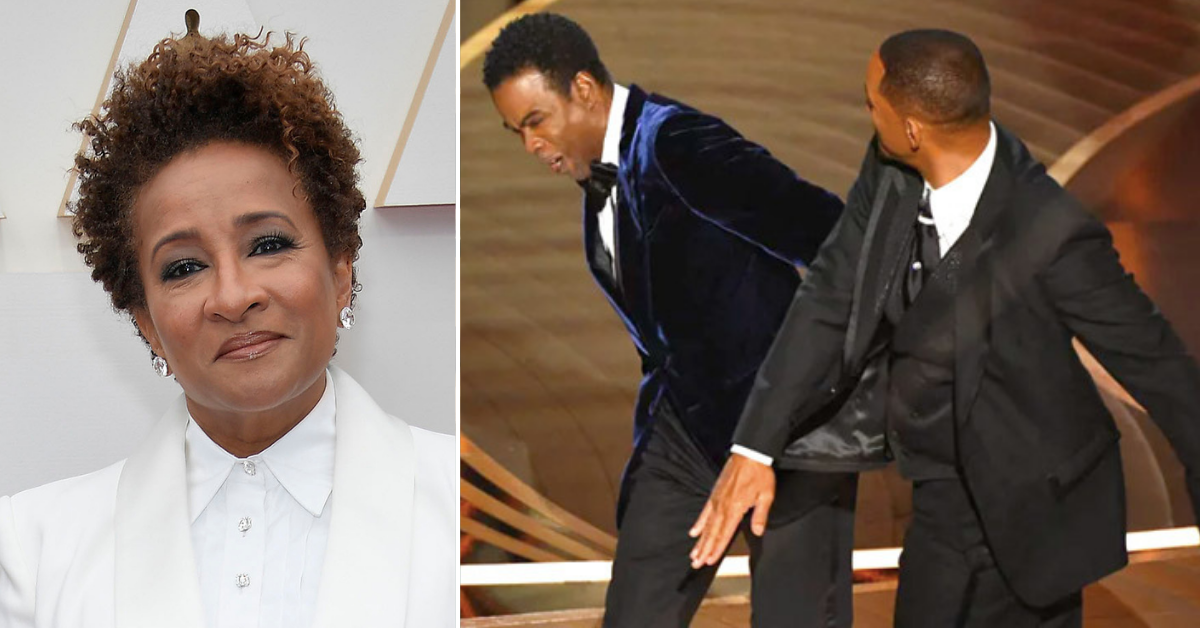 Wanda Sykes is starting to speak her piece about the infamous slap seen across the world which took place this past weekend at the 94th annual Academy Awards.
Will Smith stormed the stage Sunday night and smacked comedian Chris Rock across the face for making a joke about his wife's hair.
Sykes has since put out a statement condemning Smith's violence and even liked some harsh tweets directed at the Best Actor winner and Jada Pinkett Smith.
Article continues below advertisement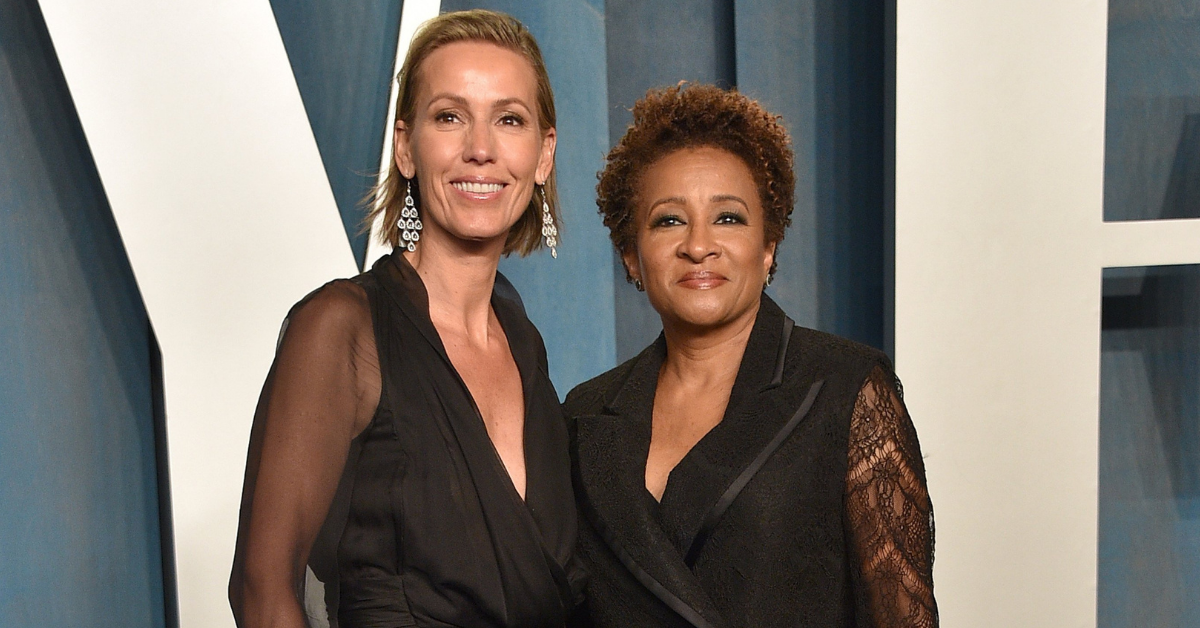 The 58-year-old comedian gave a statement to PEOPLE which simply read: "Violence is never the answer."
Sykes co-hosted the 94th Academy Awards alongside Amy Schumer and Regina Hall and watched from off the stage as the altercation between the two Hollywood A-listers took place.
Schumer was the only one of the three hosts to acknowledge the slap during the night joking, "I was busy changing out of my Spiderman costume did I miss anything? The mood changed."
Article continues below advertisement
Sykes has also been on Twitter liking several tweets going after Smith and his wife.
One tweet read, "I woke up this morning with one thought: She watched him walk all the way up there and did not move."
Another liked tweet from the same account claimed, "The ultimate responsibility does not belong to Rock or Jada. It is Will's to own. But, damn, if I let my husband get two paces out of the chair without looking him in the face and saying: My love, this ain't us."
The comedian also gave a thumbs up to several jokes at the actor's expense such as "If Jason Momoa had told that joke Will would have kept his ass in his chair."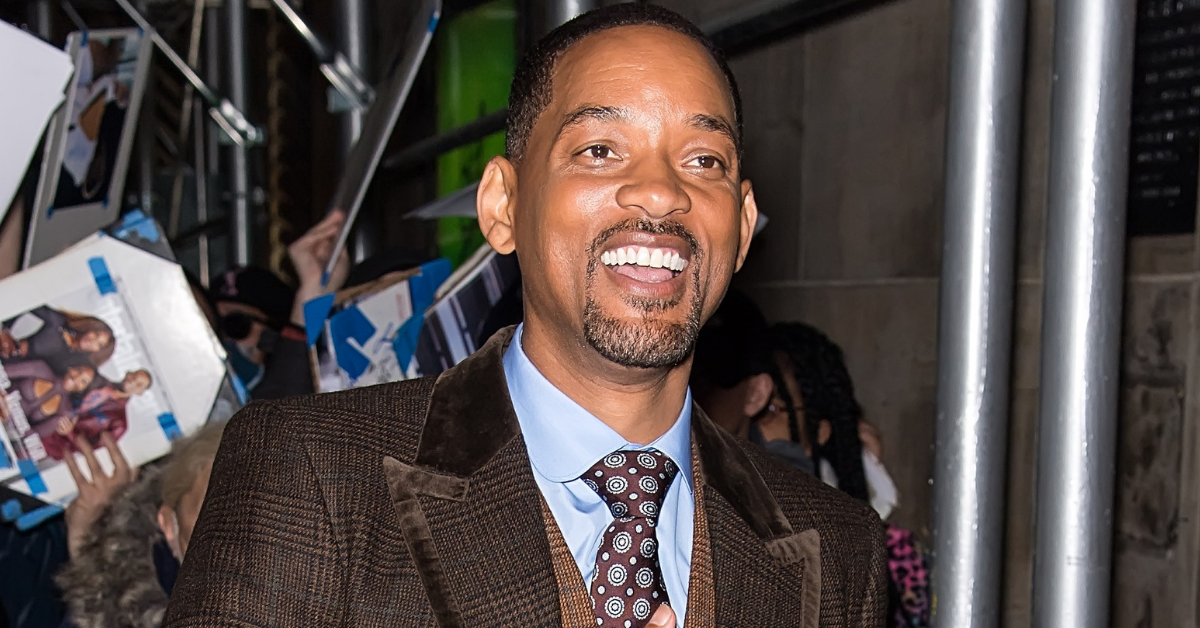 Article continues below advertisement
Several comedians have spoken out about the assault, alleging that Smith just gave the green light to anyone who wants to violently go after a comedian for a joke they don't like. Some have gone as far as claiming they're scared to perform in front of a crowd after the award show seen by millions around the world.
Rock is set to perform tonight for the first time since the Oscars to a sold-out crowd in Boston.
RadarOnline.com reported that the comedian and Smith haven't spoken since the assault, and Rock has no interest in publicly making up with the award-winning actor.
Chris Rock Has Zero interest in Public 'Kiss-And-Make-Up' With Will Smith Event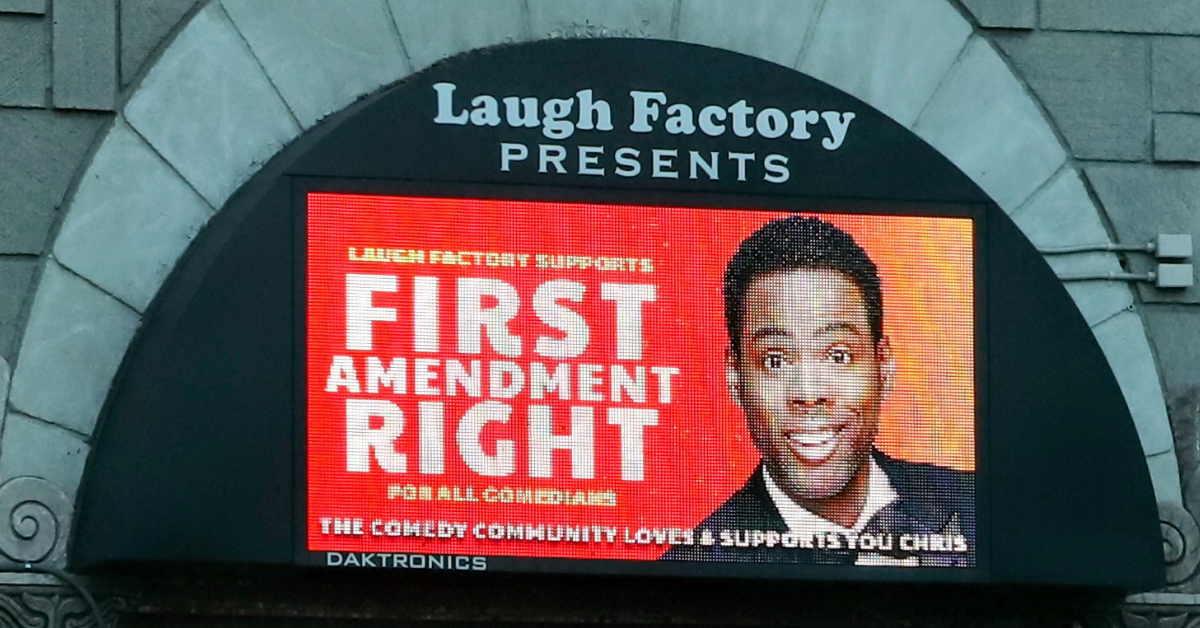 Smith released a statement on his Instagram on Monday that read, "Violence in all of its forms is poisonous and destructive. My behavior at last night's Academy Awards was unacceptable and inexcusable. Jokes at my expense are a part of the job, but a joke about my Jada's medical condition was too much for me to bear and I reacted emotionally."
The Fresh Prince of Bel-Air also addressed Rock in the post, stating, "I would like to publicly apologize to you, Chris," Smith continued. "I was out of line, and I was wrong. I am embarrassed and my actions were not indicative of the man I want to be. There is no place for violence in a world of love and kindness."
Sheriffs Spotted At Will Smith's Home Two Days After Chris Rock Slap