Vladimir Putin Depicted As Adolf Hitler On Polish Banner In Scathing Rebuke Of Russian President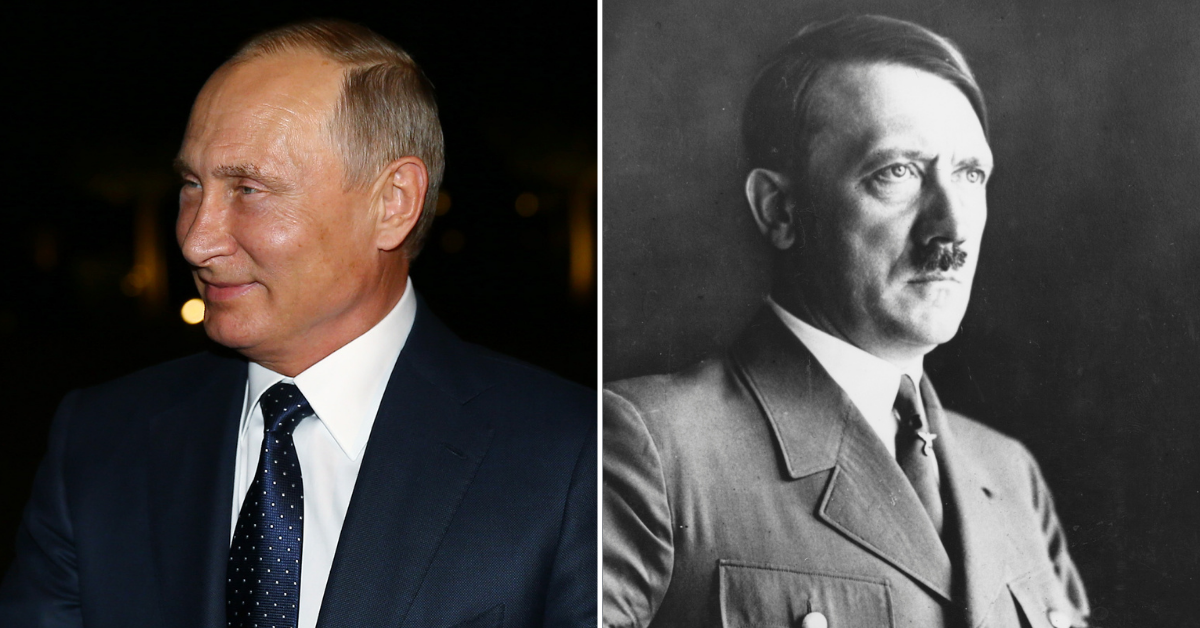 Vladimir Putin has been depicted as Adolf Hitler in a newly placed banner in Poland in an act of both criticism and condemnation against the Russian president amid his still ongoing invasion of Ukraine.
This action by the Polish people comes just after Ukrainians, Belarusians, and anti-Putin Russians have also compared Putin to Hitler and Putin's alleged mistress to that of Hitler's lover-turned-wife Eva Braun.
Article continues below advertisement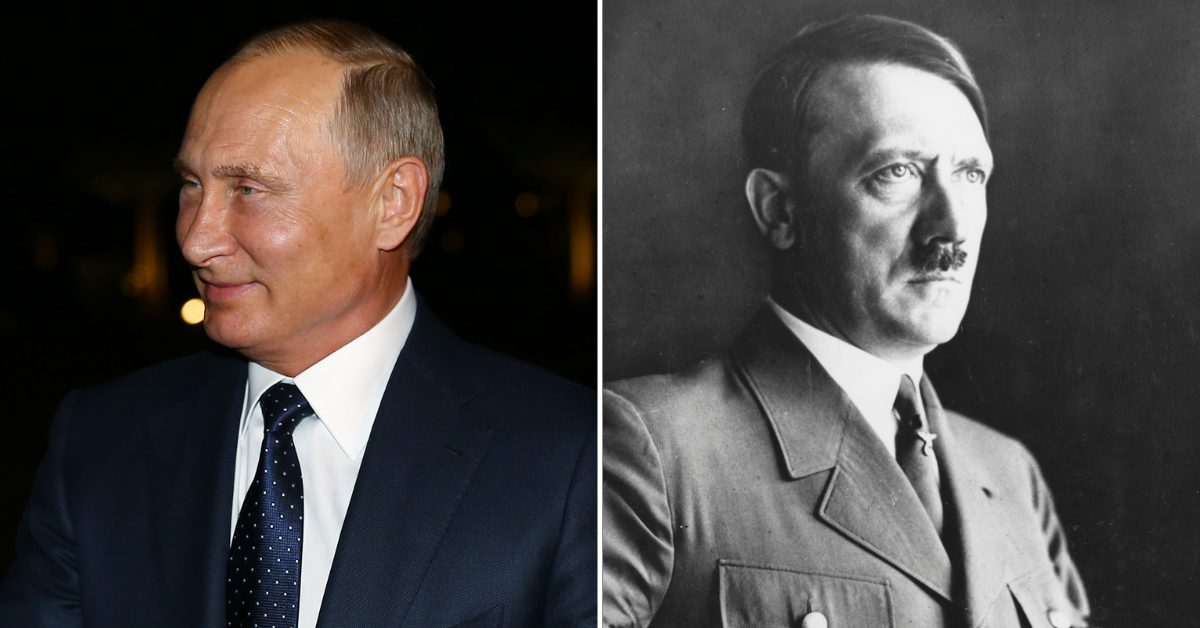 According to Daily Star, the banner depicting Putin as the infamous Nazi leader was reportedly put up in the Polish city of Poznan on Monday, and besides the scathing commentary against Putin made clear by the banner, it also included a few choice words directed to the Russian despot himself, suggesting he ought to "go f--- himself."
The banner, which is reportedly so large that it takes up the entire side of a city building located in the city's Freedom Square, shows Putin with Hitler's infamous hairstyle and mustache.
Many believe that the message to Putin placed underneath the photo is a tribute to the Ukrainian soldiers stationed on Ukraine's Snake Island who, on the first day of Russia's invasion nearly one month ago on February 24, replied "Russian warship, go f--- yourself!" when two Russian Navy vessels ordered the Snake Island soldiers to surrender – an event that has since become a rallying cry in the Ukrainians' fight and resistance against their invaders.
Article continues below advertisement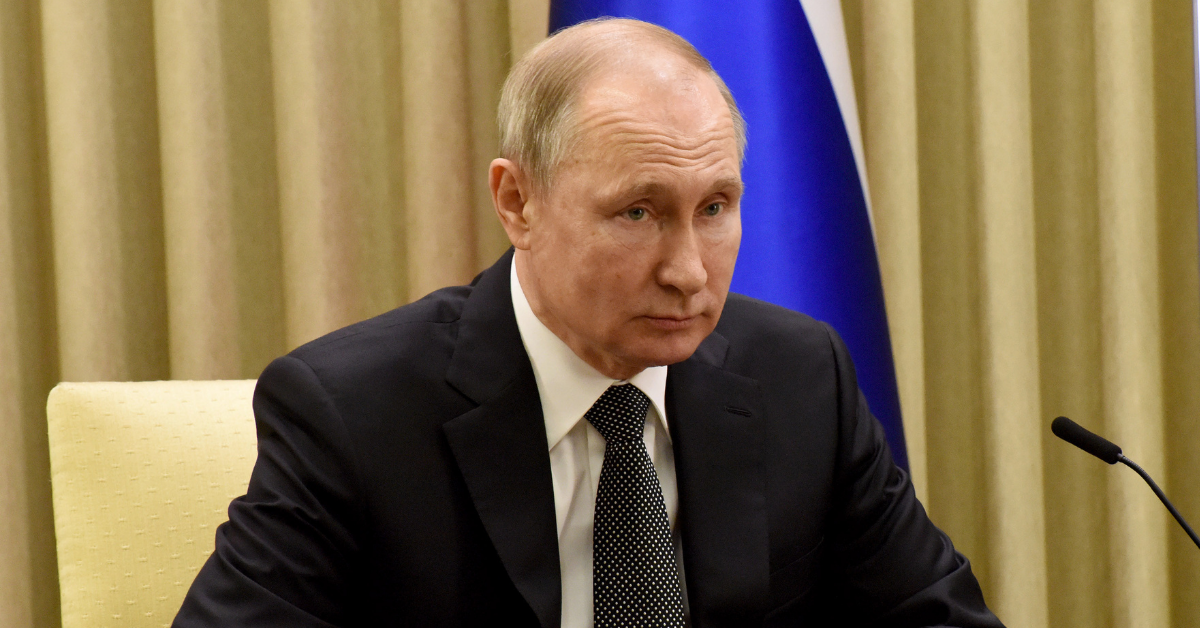 So far, Poland has acted as one of Ukraine's most supportive neighbors as they continue to fight back against their Russian aggressors.
Besides taking in and helping hundreds of thousands of Ukrainian refugees, the neighboring country has also been working extensively with other European nations to make sure the besieged and war-torn nation receives the supplies and equipment they need to fight back against the continual onslaught of Russian forces.
As RadarOnline.com reported, this is just the latest incident in a matter of days in which Putin has been compared to Hitler.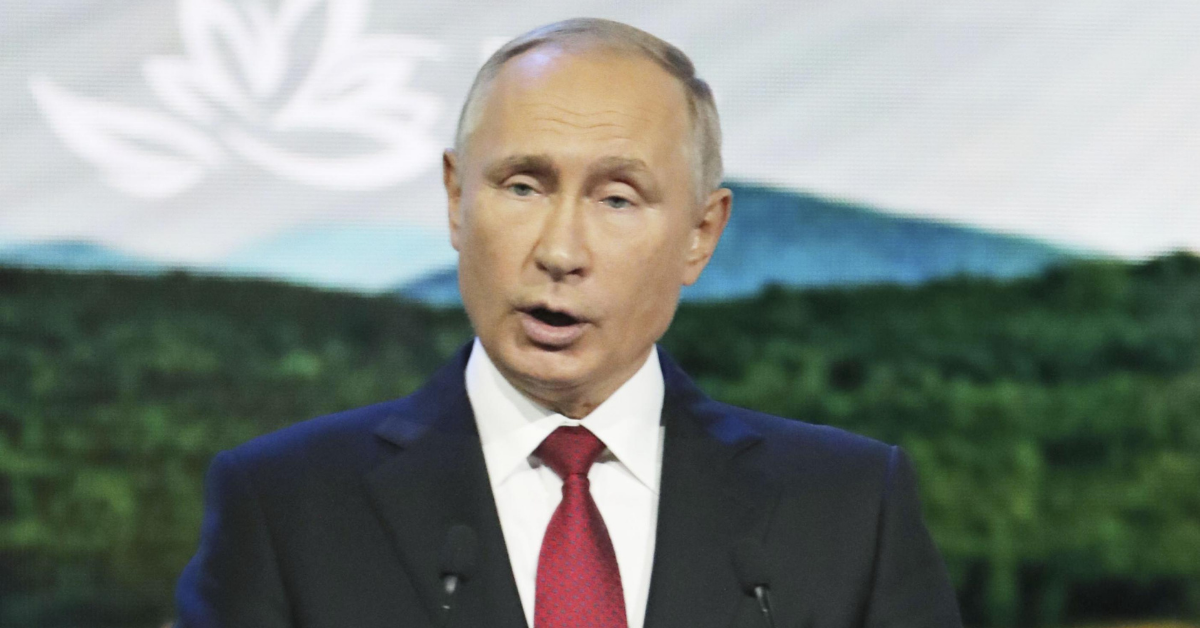 On Monday, a petition penned then signed by nearly 55,000 Ukrainians, Belarusians, and anti-Putin Russians came to light-demanding that the Russian leader's alleged mistress, Alina Kabaeva, be kicked out of Switzerland where she is rumored to be hiding and forced back into Russia.
In the document, the petitioners not only compare Putin to Hitler, but they also compare Kabaeva to Hitler's wife, Eva Braun, who took her own life alongside the Nazi leader before they could be captured by enemy forces towards the end of World War II.
"It's time you reunite Eva Braun with her Führer," the petition read, just as scathing as the newly implemented banner depicting Putin to that of Hitler.