Exclusive Details
Ex-'Vanderpump Rules' Star Jax Taylor Gifts Brittany Cartwright Massive Diamond Ring Push Present Amid $1.2 Million Tax Troubles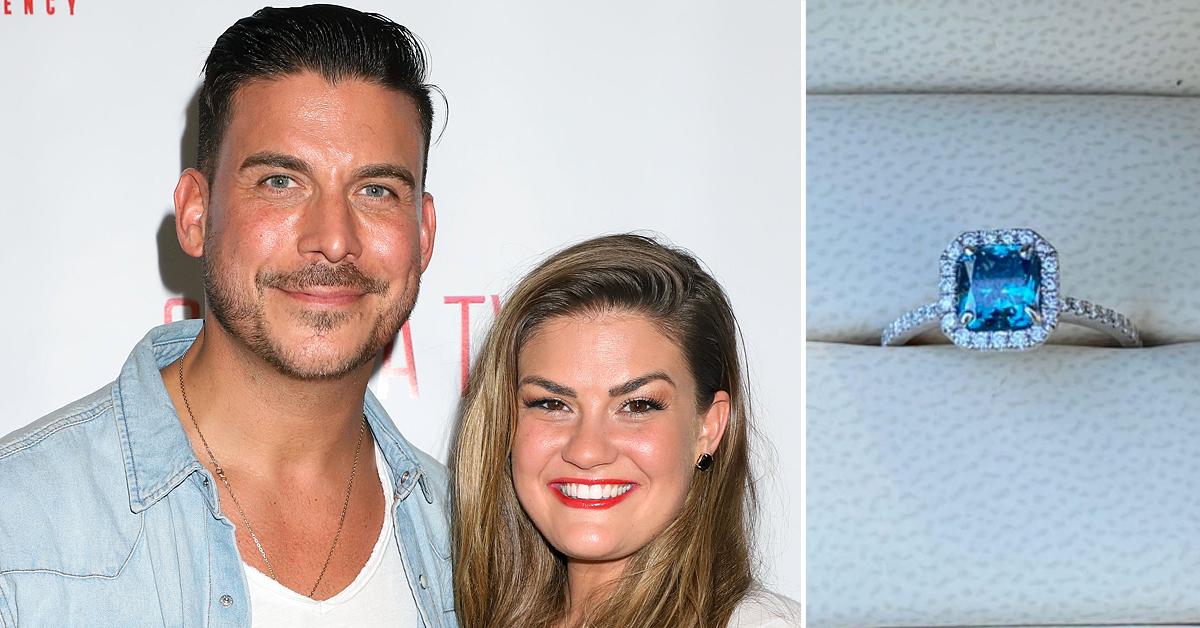 Uncle Sam, be damned! Vanderpump Rules star Jax Taylor might owe 1.2 million in taxes but the ex-SUR bartender just dropped a boatload of money on an expensive diamond for his wife Brittany Cartwright after she gave birth to their son.
Article continues below advertisement
Jax and Brittany welcomed their first child -- a little boy named Cruz -- on April 12. The birth came just weeks after the former Bravo personality's money troubles were made public.
According to federal documents obtained by RadarOnline.com, Jax is on the hook for $868,035. That's not all! In the state of California, the former controversial Pump Rules star owes an additional $316,571.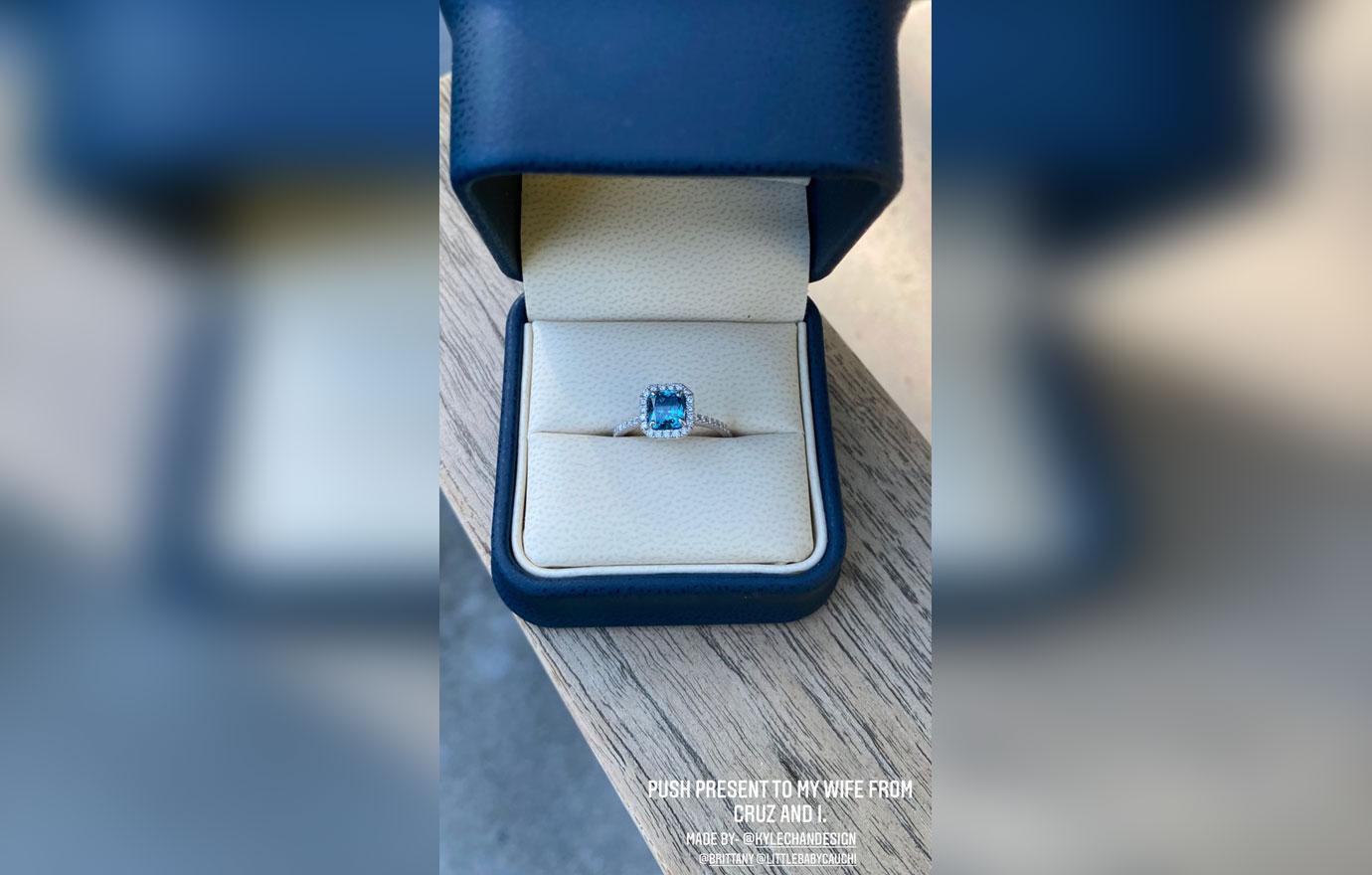 Article continues below advertisement
Appearing to be unbothered by his tax troubles, Jax flashed a pricey diamond ring around on Sunday revealing that it was Brittany's push present for delivering their adorable son.
The dazzling stone is gorgeous, blue, and BIG. The square-cut diamond is symbolic because it represents their son's birthstone. The color is for their baby's gender. Surrounding the blue bling sits several smaller diamonds and a thin band that is, again, filled with shiny diamonds.
The stunning piece was created by Kyle Chan, who also designed Brittany's massive engagement ring.
Jax Taylor's Money Troubles Exposed, Owes $1.2 Million In Taxes Ahead Of Baby's Birth
"Push present to my wife from Cruz and I," Jax wrote on the photo. Brittany did not respond or share any of her own photos of the stunning rock. She was too busy flashing her adult diapers and being real about postpartum.
The gorgeous sparkler could not have been cheap and must have sent the former Vanderpump Rules star back a few thousand. Considering he's currently unemployed, it may have not been the best idea but hey, nothing is too good for Brittany!
Article continues below advertisement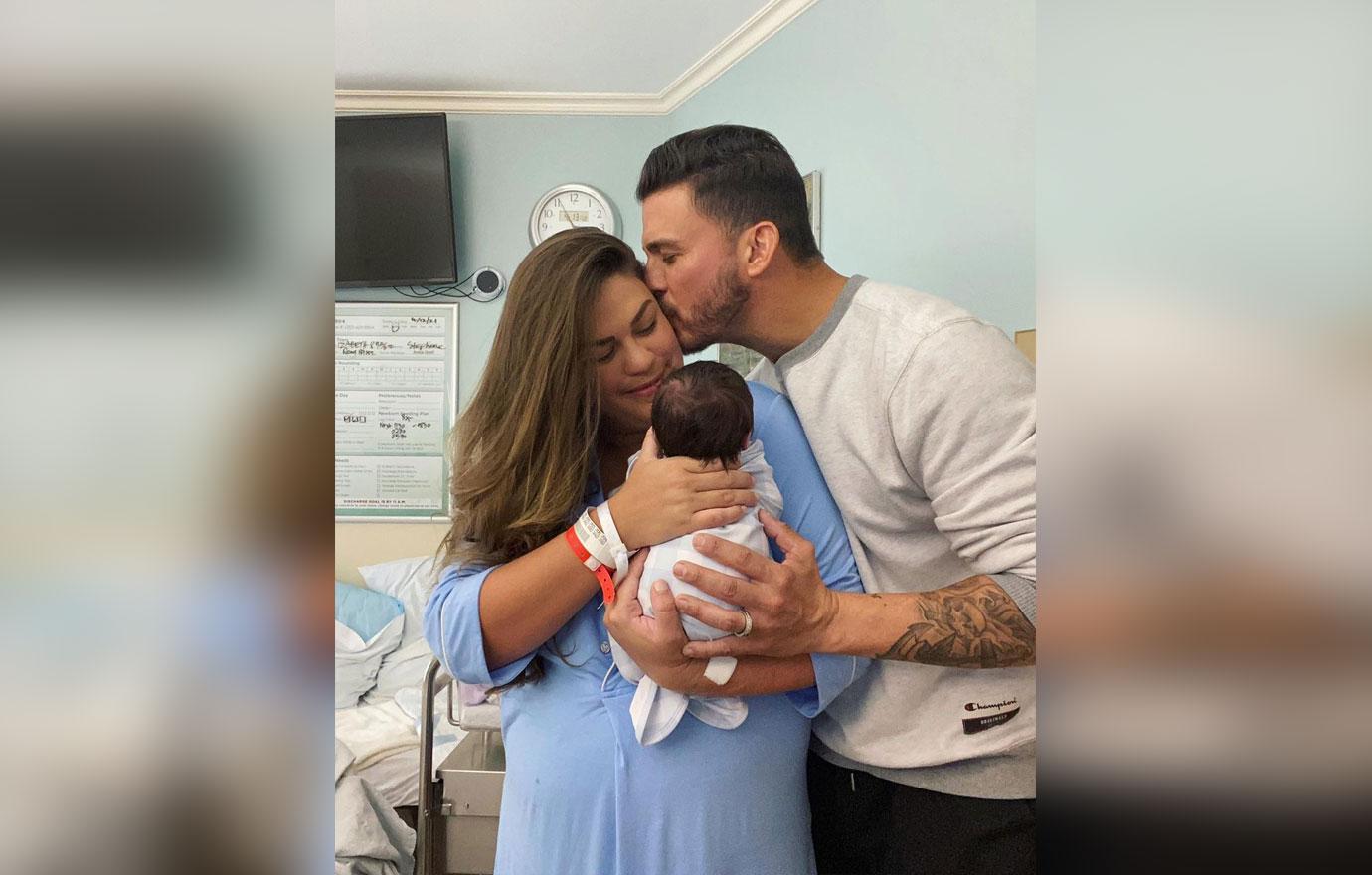 Besides taking care of their child, the duo also has a mortgage on their $1.9 million Los Angeles home. Jax and Brittany excitedly announced the birth of their baby last week. Sharing photos from inside the hospital, Brittany revealed she was feeling great after birth.
Article continues below advertisement
As for Jax, fatherhood looks good on him and he says becoming parents has changed their lives forever. "I've never in my life thought it was going to be like this.. it's 10000 times better. Dad mode just kicks in. I don't think I have ever been as happy as I am right now, everything else in life seems so insignificant now," he posted on an adorable pic from inside the hospital.
Sorry, Uncle Sam, looks like you'll have to wait.