Read The Disturbing Text Messages Between Johnny Depp & Marilyn Manson Exposed In Newly Unsealed Court Documents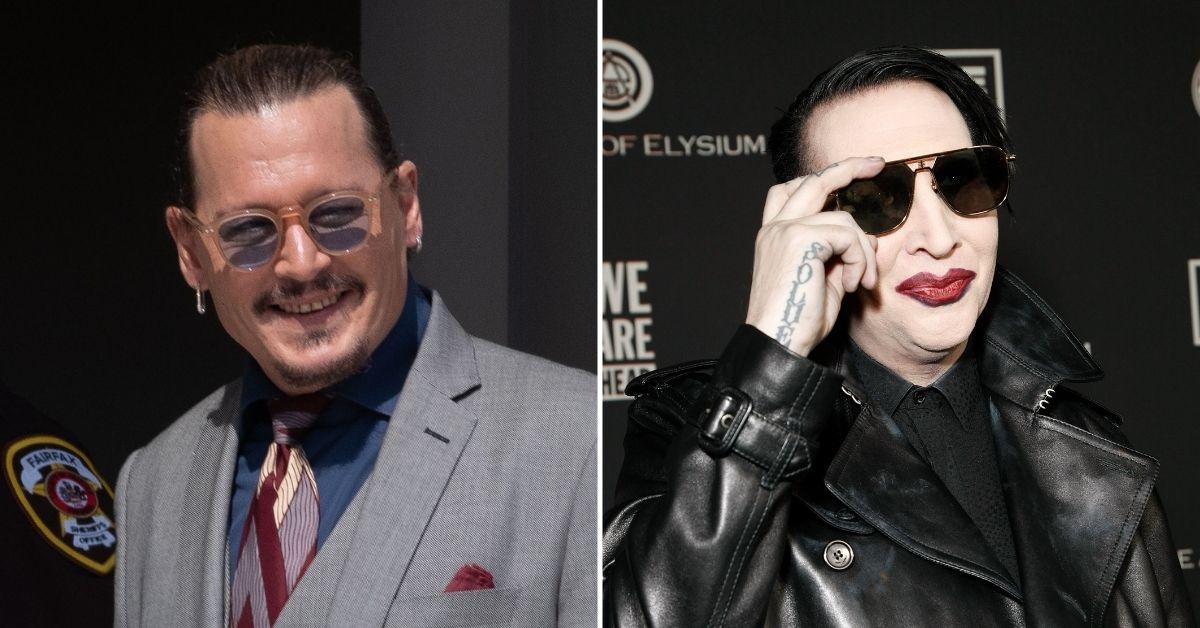 Newly unsealed documents connected to Johnny Depp and Amber Heard's multi-million-dollar defamation trial reveal a slew of horrific texts between the actor and embattled singer Marilyn Manson, RadarOnline.com has learned.
The startling development came over the weekend after thousands of documents from the former couple's pre-trial were unsealed and released online.
Article continues below advertisement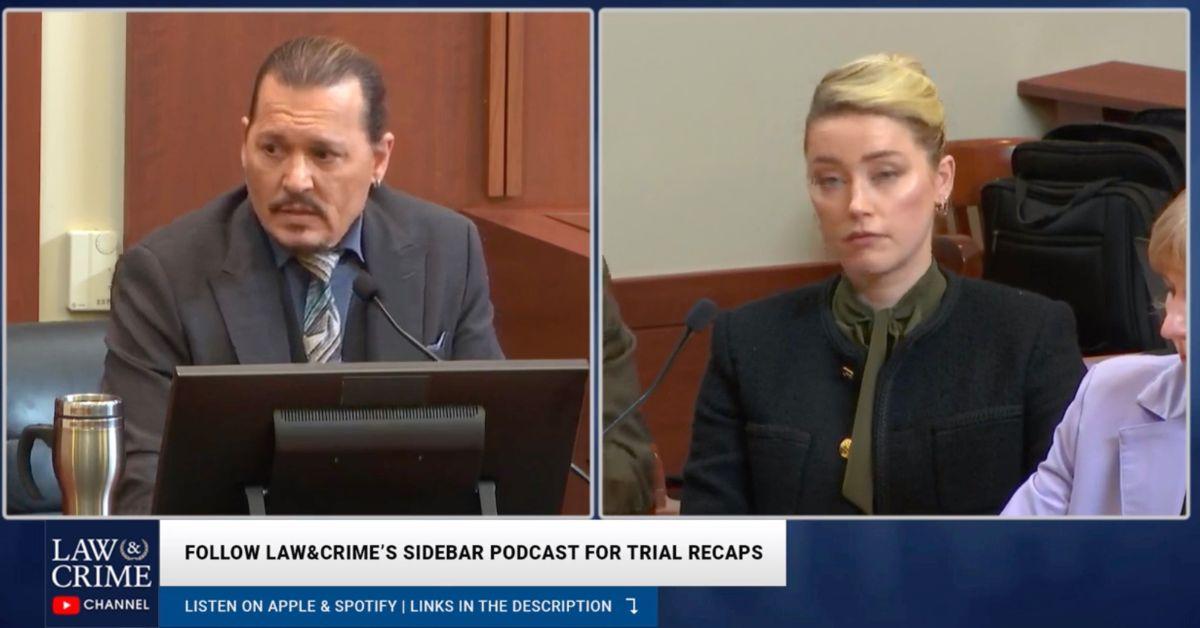 According to The Post, who obtained and verified the court documents, the newly unsealed content includes behind-the-scenes moves, motions and oppositions to motions made by both Depp and Heard's legal teams before the trial officially kicked off in April.
Among the most shocking new information revealed in the documents are a series of text message exchanges between Depp and Manson – the latter of which is currently embroiled in a number of lawsuits connected to sexual assault and grooming allegations against him.
"I got an amber 2.0," Manson wrote in one message to Depp in 2016, before adding: "Lindsay just [pulled] an amber on me…please delete."
Manson was referring to his then-girlfriend Lindsay Usich, who he ultimately ended up marrying in 2020.
Depp responded, "I been reading A LOT of material on that and sociopathic behavior…it is f------ real my brother!! My ex-c--- is goddamn TEXTBOOK!!!"
Article continues below advertisement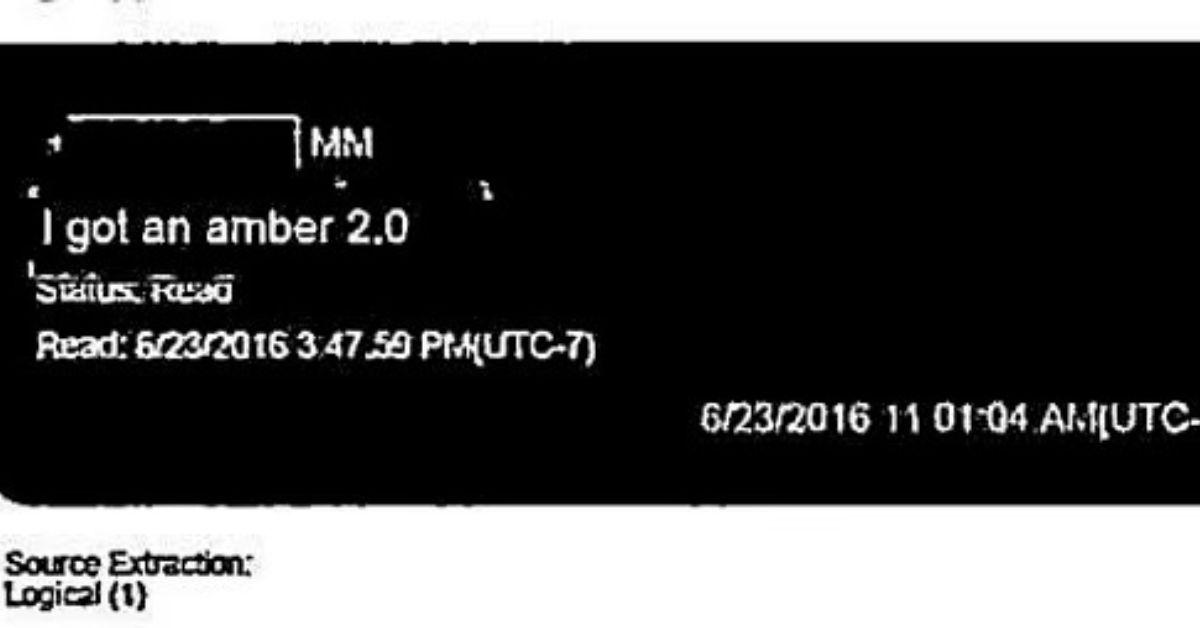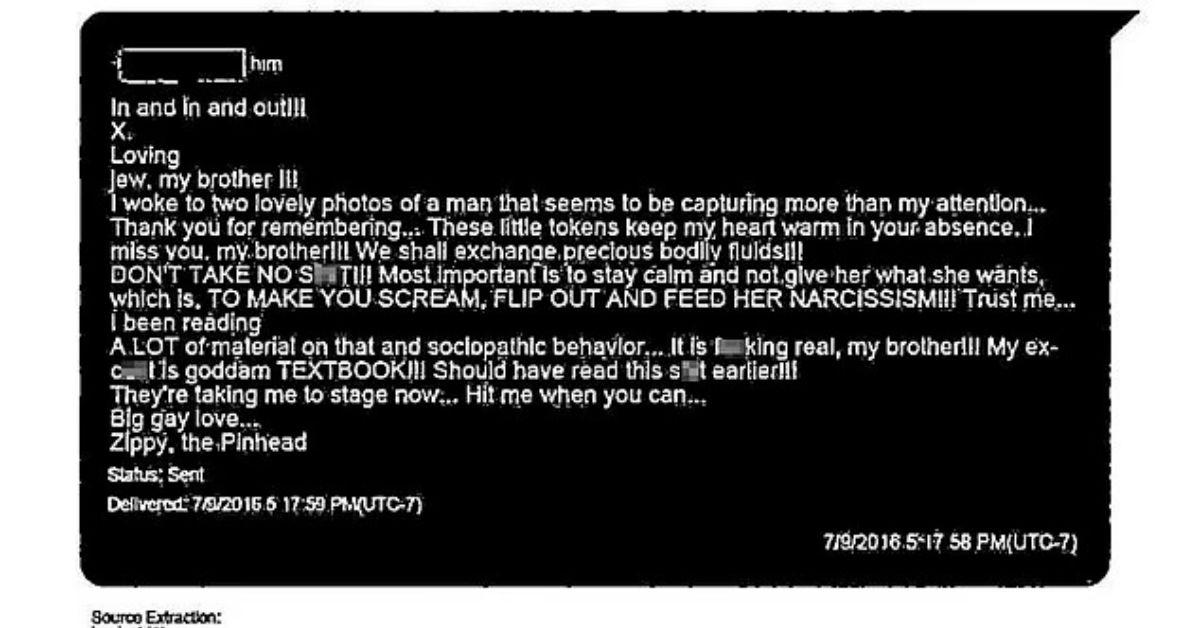 "I got a serious police amber type scenarios with L's family," Manson, whose real name is Brian Warner, wrote in another text to Depp from 2016.
"I'm f------ stressing," the court filing continued. "I don't know if you are back but I need asylum somewhere because I think the cops might be headed my way."
Article continues below advertisement
Elaine Bredehoft, Heard's lawyer, also alleged that Depp and Manson infamously went on "drug binges" together – although Bredehoft's motion to include the text messages, and the allegations regarding Depp and Manson's "drug binges," were ultimately opposed and excluded from the trial.
As RadarOnline.com previously reported, Depp went on to win his defamation case against Heard on June 1 when a Virginia jury found Heard defamed Depp with actual malice in connection to a 2018 op-ed article published in the Washington Post.
Depp was awarded $10 million in compensatory damages and $350,000 in punitive damages, while Heard was awarded $2 million in compensatory damages in connection to a false and defamatory with actual malice statement Depp's former lawyer, Adam Waldman, made in an April 2020 Daily Mail article.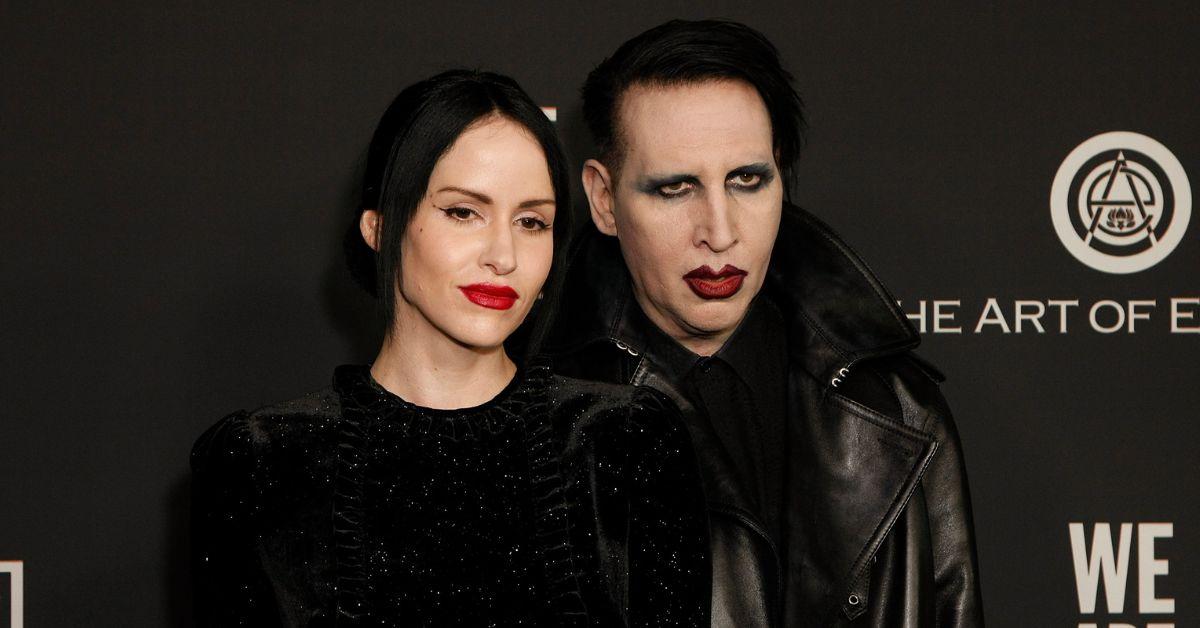 As RadarOnline.com also reported, Marilyn Manson is still facing lawsuits over sexual assault and grooming allegations filed by model Ashley Morgan, Game of Thrones actress Esmé Bianco and a third alleged victim identified only as Jane Doe.
Manson is also involved in his own defamation lawsuit against his ex-fiancée and current Westworld actress Evan Rachel Wood, who the embattled singer sued for defamation in March following rape allegations against him.