What Arrest? Tyga Hits Up LA Nightclub Wearing Black Gas Mask Covering His Face Days After Being Accused Of Domestic Violence
Rapper Tyga didn't appear concerned about showing his face at a Hollywood party only days after being accused of violently assaulting his ex, Camaryn Swanson.
The 31-year-old rapper, never one for understanding optics, arrived at Delilah nightclub with his close friend/Amber Rose's ex, Alexander Edwards.
Article continues below advertisement
Before getting out of the car, Tyga put on a black gas mask to cover his face before walking into Doja Cat's wet and wild undersea-themed birthday party.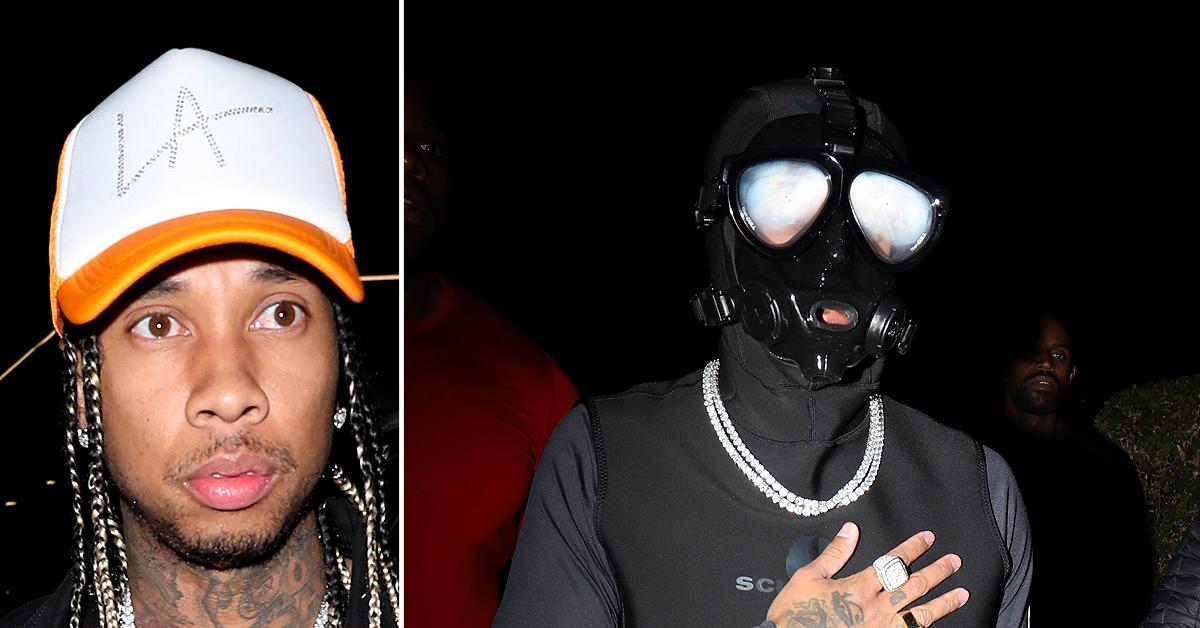 Article continues below advertisement
The decision for the rapper to make an appearance is interesting given his legal trouble. As we previously reported, earlier this month, Camaryn claimed Tyga invited her over to his home in the early morning. She said he even sent a car service to pick her up.
Once she arrived, things turned nasty and ended with Tyga allegedly assaulting her as she tried to leave. The 22-year-old model claims she eventually was able to escape and call the police.
Article continues below advertisement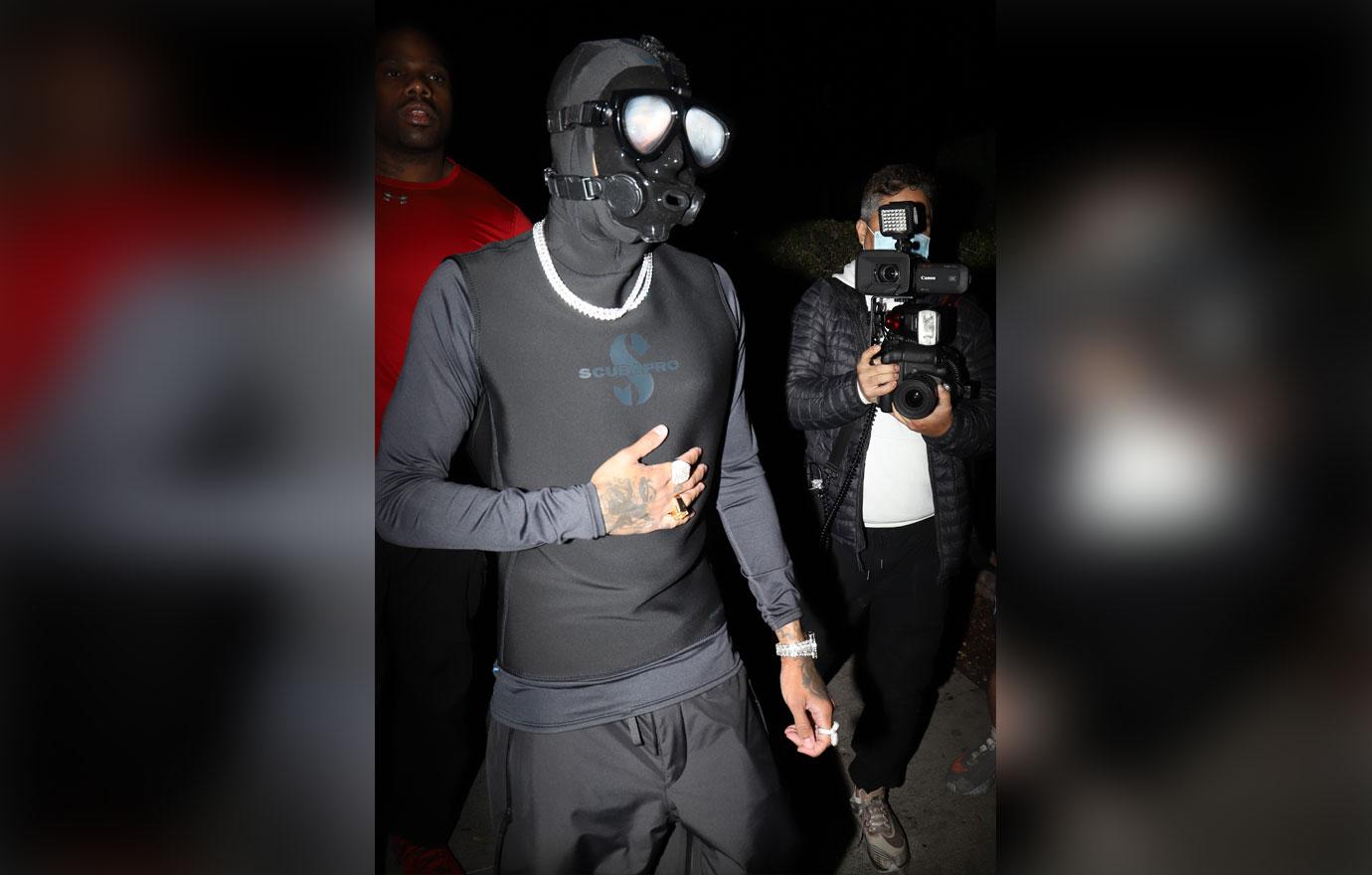 Officers responded to Tyga's home but he refused to speak to the authorities. His ex gave the police her story and showed off her alleged injuries. The report noted officers saw "visible marks" on Camaryn.
Article continues below advertisement
A couple of days later, a story broke from Tyga's team that painted Camaryn as an erratic ex who showed up at his home unannounced. They claimed she was screaming outside his home and causing a scene.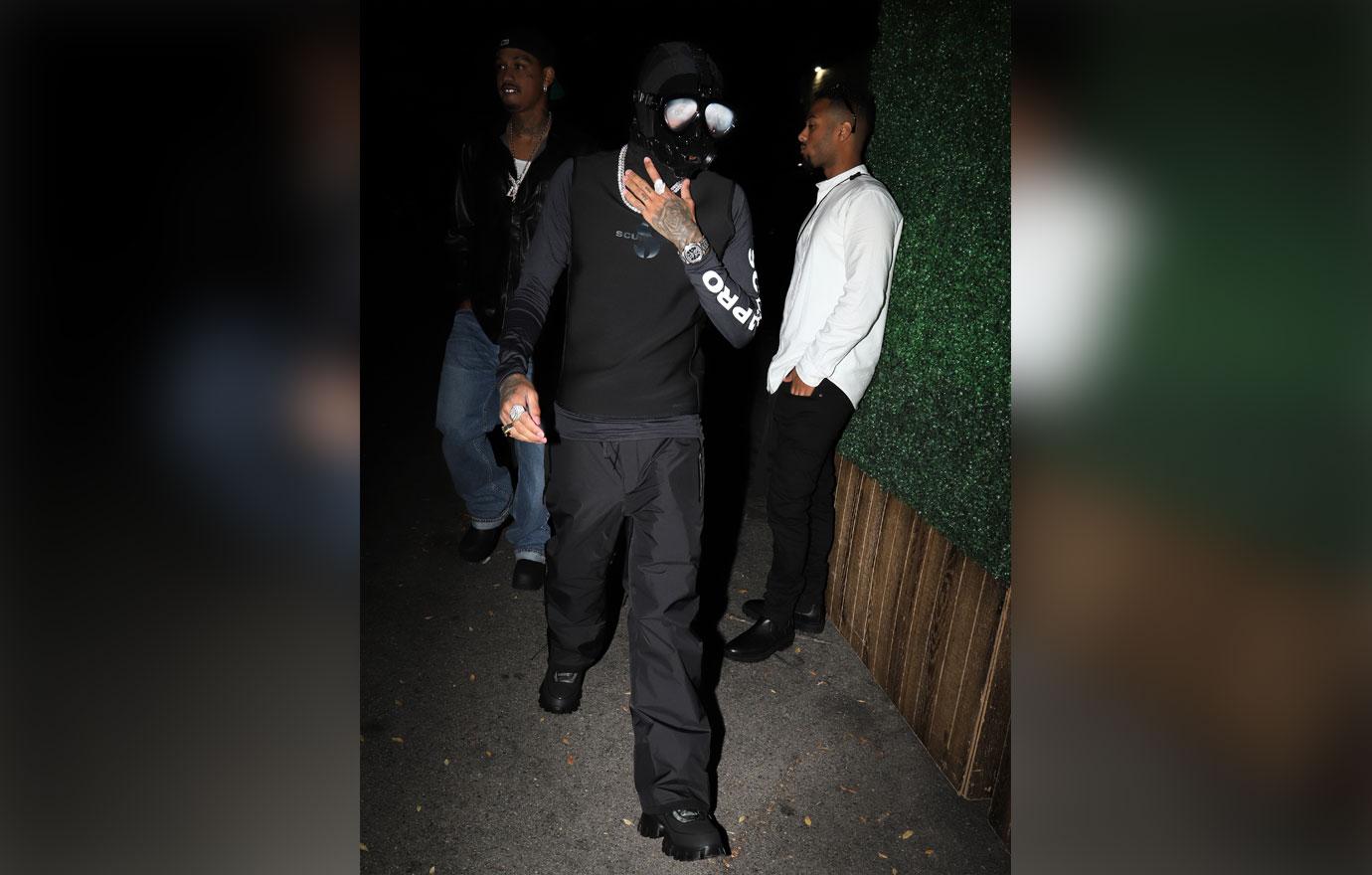 Article continues below advertisement
She fired back at the narrative calling the accusations lies. The model then shared a photo and video of her with a nasty black eye. "I've been emotionally, mentally, and physically abused and I'm not hiding it anymore," she told her followers.
A couple of days later, Tyga showed up to a LAPD office with his lawyer offering to answer questions about the incident. He was grilled for a couple of hours before the officers determined they had enough to arrest him.
Article continues below advertisement
Tyga was taken into custody for felony domestic violence. He would eventually end up being released on a $50k bond. He has yet to be officially charged over the incident.
Tyga's rep, Jack Ketsoyan of EMC BOWERY released a statement defending his client, "The allegations you have been reading about our client the past few days are false and will be disproven."