Tyga Spotted With Ex-GF Camaryn Swanson & Son At Disneyland, Months After Rapper's Domestic Violence Arrest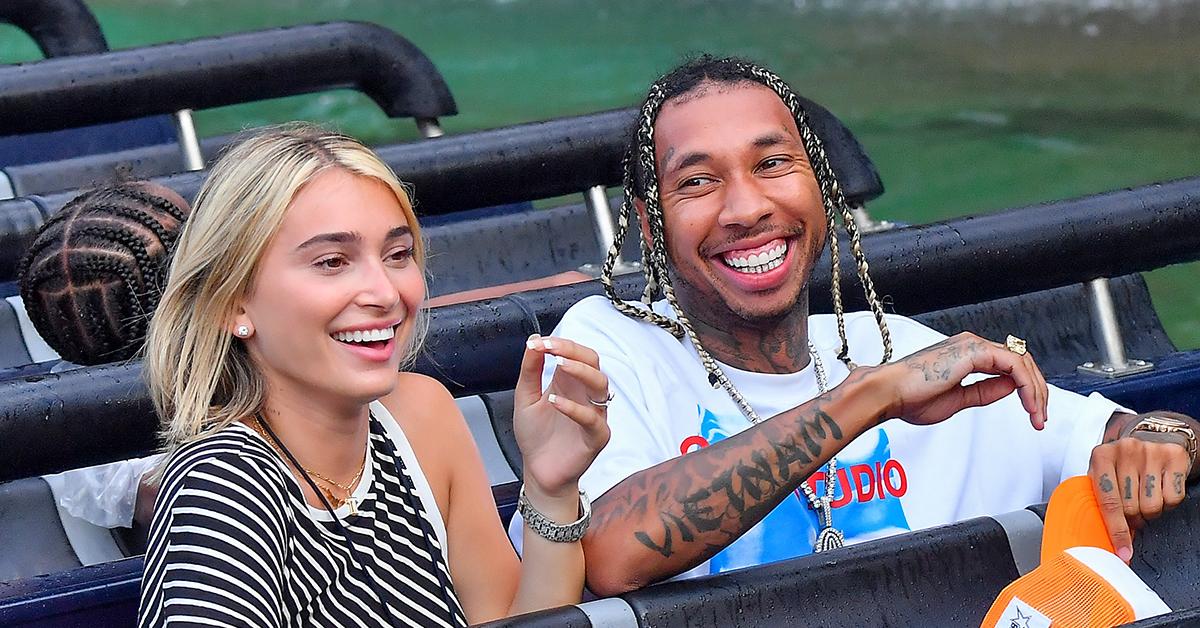 Tyga and Camaryn Swanson appear to be back together, months after the rapper allegedly left her with a nasty black eye and was arrested for felony domestic violence. The exes were spotted at the Happiest Place on Earth with Tyga's son, King Cairo, Wednesday.
All appeared hunky-dory with the former possible on-again lovers as the duo was in great spirits while wandering through Disneyland.
Article continues below advertisement
Tyga and Camaryn weren't trying to hide from photographers, even seeming to enjoy the attention. The 23-year-old model kept it casual for her return back to the spotlight.
Wearing a tight, white tank top, black jeans, and sneakers, the blonde bombshell proved she fits right as King's potential stepmom.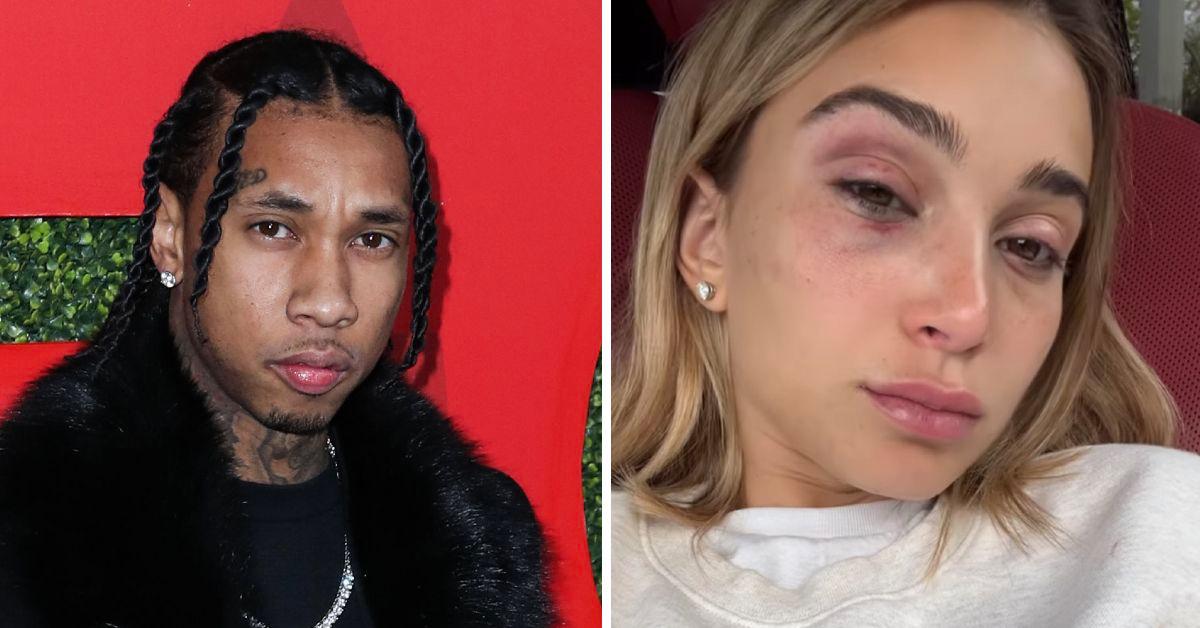 Article continues below advertisement
Camaryn was even seen getting wet with the 9-year-old. She didn't hesitate to jump the famous water ride Splash Mountain despite wearing white. Tyga rocked a bucket hat, windbreaker, and tracksuit pants for the festive occasion.
Their appearance at Disneyland comes as a shocker considering the rapper was arrested for allegedly assaulting her just six months ago.
Camaryn accused Tyga of abusing her in October, posting a photo of her alleged injuries for the world to see. Showing off her black eye that she claimed she received at the hands of the famous rapper, Camaryn stated she was "done" hiding.
"I didn't show up 'screaming' or uninvited. When I tried to leave he physically assaulted and refused to let me leave for hours," she claimed in a social media post.
Article continues below advertisement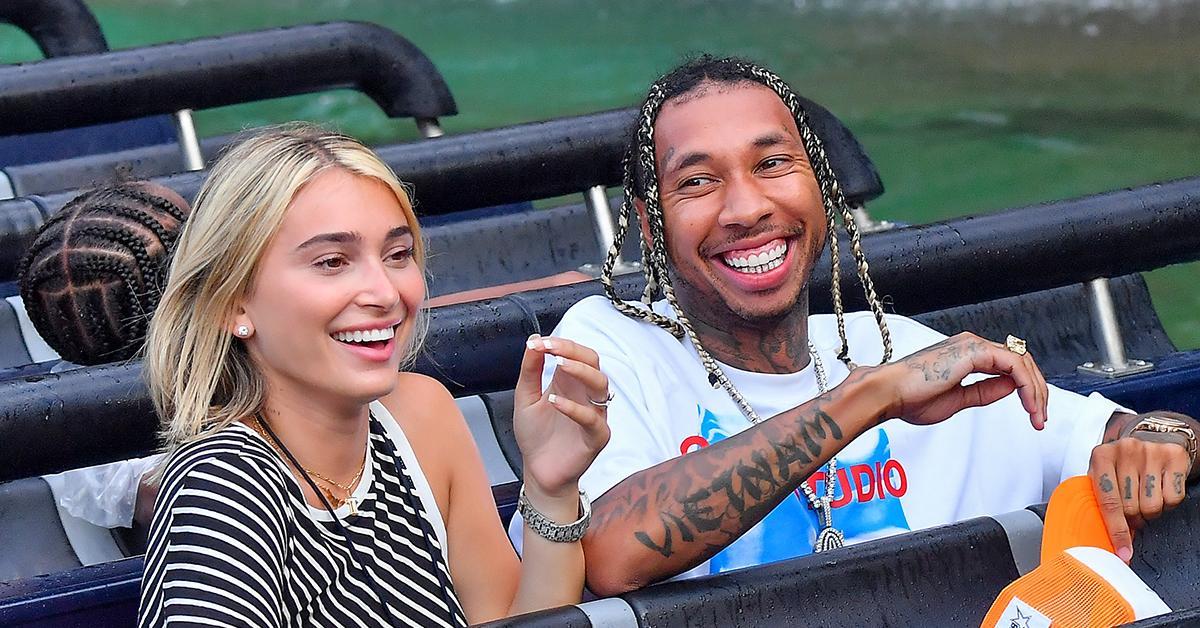 "I've been emotionally, mentally, and physically abused and I'm not hiding it anymore...I'm so embarrassed and ashamed it had to get to this but I have to stand up for myself," Camaryn added.
Tyga was booked for felony domestic assault. He was later released after posting a $50,000 bond.
Article continues below advertisement
Tyga's lawyer denied Camaryn's claims, stating, "The allegations you have been reading about our client the past few days are false and will be disproven." The rapper was not charged over the alleged incident.
It appears they've moved past the drama. The same can't be said for Tyga and his other ex, no, not Kylie Jenner, Blac Chyna.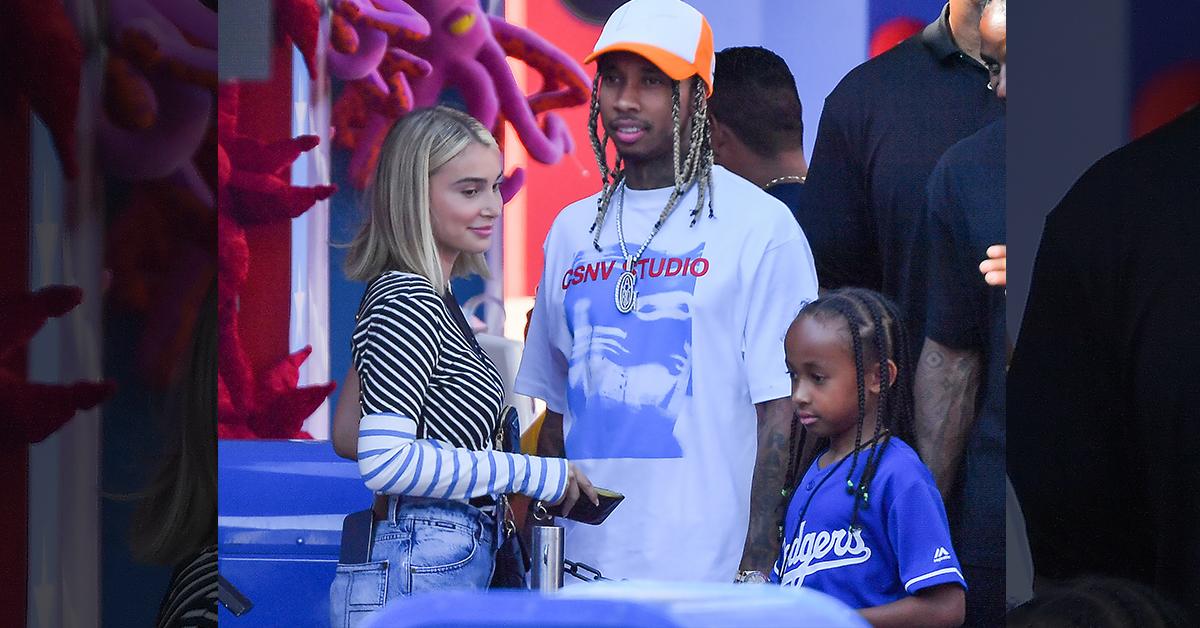 As RadarOnline.com reported, Tyga slammed Chyna on social media last week after she claimed to be a "single mother" who doesn't get child support. Chyna is King's mom.
The rapper hit back, insisting she doesn't deserve child because he has King most of the time. Chyna's other baby daddy, Rob Kardashian, quickly chimed in with the same allegations.
We've now learned that's not entirely true. Chyna claims they switch off weeks with their children.