Kid From 'Two And A Half Men' Looks Unrecognizable In Rare Sighting, 27-Year-Old Angus T. Jones Walks Barefoot In Public
We all know the seemingly never-ending pandemic has caused many of us to toss rules out the window, but for Angus T. Jones, that apparently also includes the social standard of wearing shoes in public.
Article continues below advertisement
The now-27-year-old child star from Two and a Half Men was recently spotted walking around the streets of Los Angeles, California, looking totally unrecognizable.
In addition to not having shoes on his feet, Jones was also seen sporting a very full and unkept beard, a black knit beanie on his head, eyeglasses, a black graphic T-shirt that said "SHOQUIP Houston, Texas" in bright blue letters, and khaki shorts, which he was seen pulling up, as they appeared to be too big.
The actor also seemed to have car keys in his hand.
Article continues below advertisement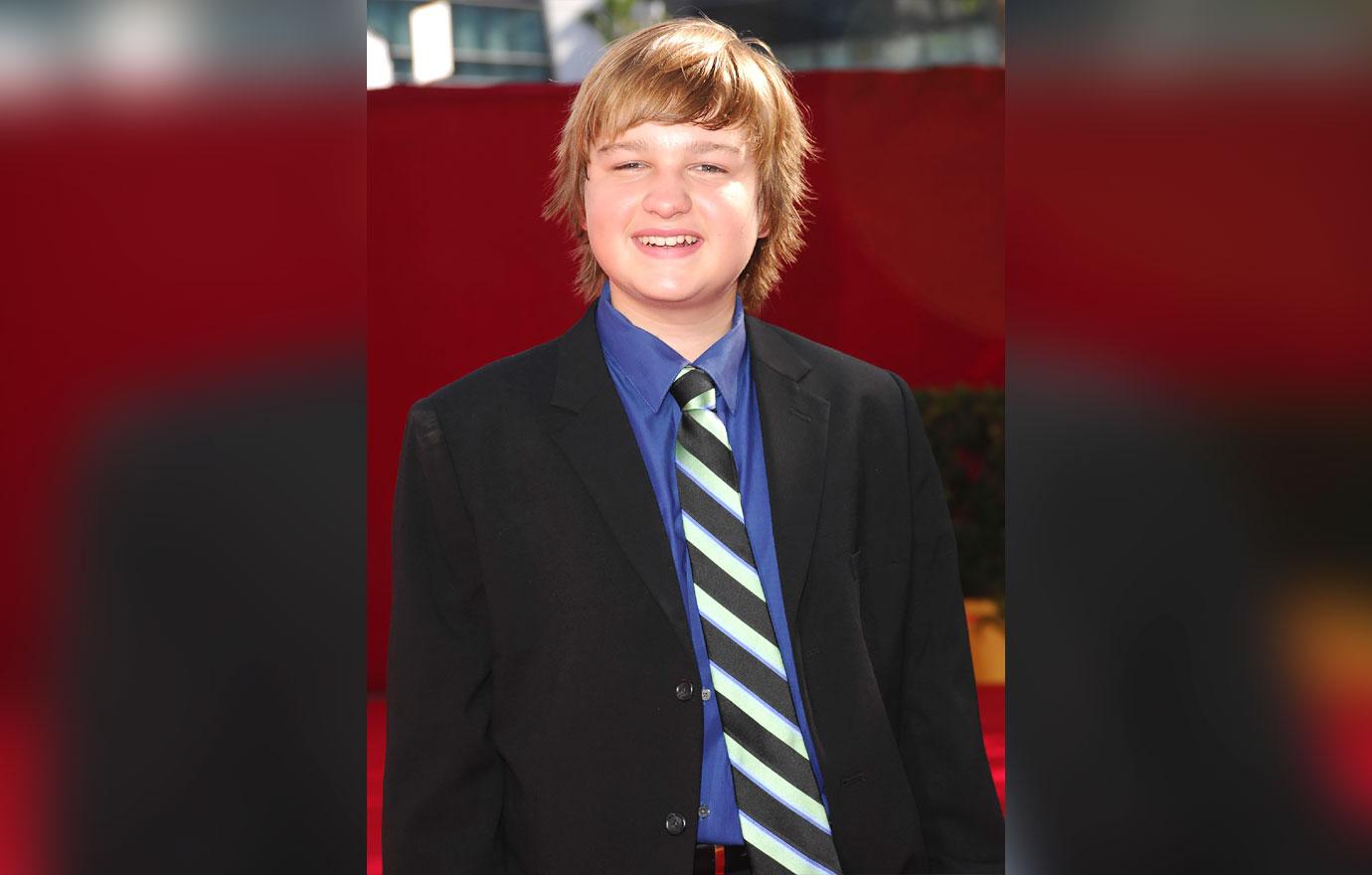 Jones was about 9 years old when he was cast to play the role of Jake Harper on the popular CBS sitcom, which debuted in 2003.
Jake lived with his irresponsible forever-young uncle, Charlie Harper (played by Charlie Sheen), and his disillusioned father, Alan Harper (played by Jon Cryer), following his parents' divorce.
Article continues below advertisement
Created by Chuck Lorre, the show ran for 12 seasons, originally starring the aforementioned three.
However, Sheen's chaotic life often mirrored that of his character's, and when the real-life Charlie left for rehab to treat his addictions during the show's ninth season, funnyman Ashton Kutcher stepped in to fill the void.
MORE ON:
Two and a Half Men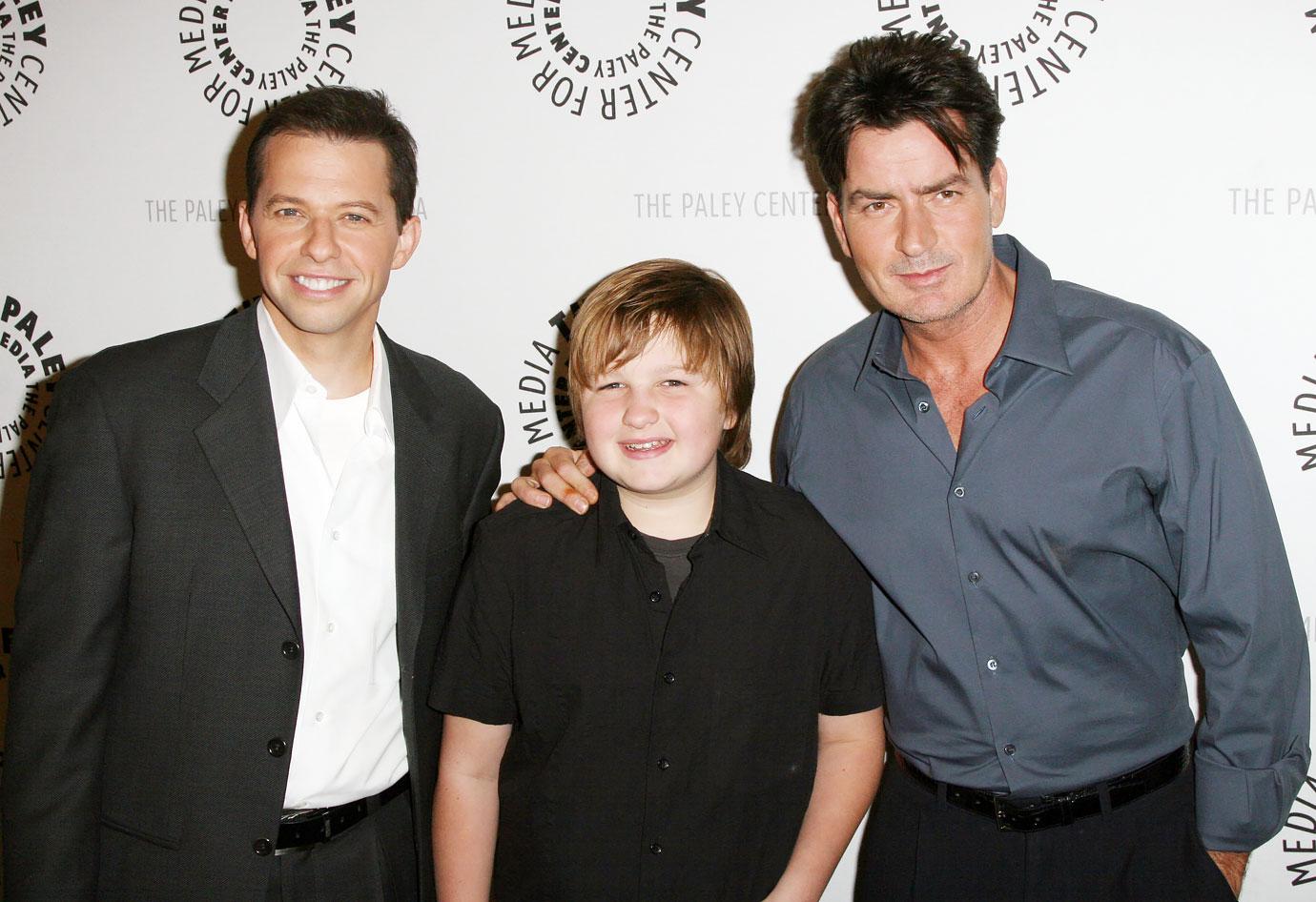 Article continues below advertisement
Back in 2012 – following Sheen's on-set meltdown and three years before the show's series finale – bizarre comments Jones made about both his character and the show went viral.
In a video for a Christian group called the Forerunner Chronicles, the actor cautioned that fans should "stop watching" the sitcom because it was "filth."
"Jake from Two and a Half Men means nothing. He is a non-existent character," he said at the time. "If you watch Two and a Half Men, please stop watching Two and a Half Men. I'm on Two and a Half Men and I don't want to be on it. Please stop watching it and filling your head with filth. People say it's just entertainment. Do some research on the effects of television and your brain, and I promise you you'll have a decision to make when it comes to television, especially with what you watch."
Article continues below advertisement
"If I am doing any harm, I don't want to be here," he went on. "I don't want to be contributing to the enemy's plan. … You cannot be a true God-fearing person and be on a television show like that. I know I can't. I'm not OK with what I'm learning, what the Bible says and being on that television show."
At the time, Jones was reportedly raking in a whopping $350,000 per episode.