Tristan Thompson Looks Glum & Defeated In First Sighting Since Getting Caught With A New Mystery Woman On His Lap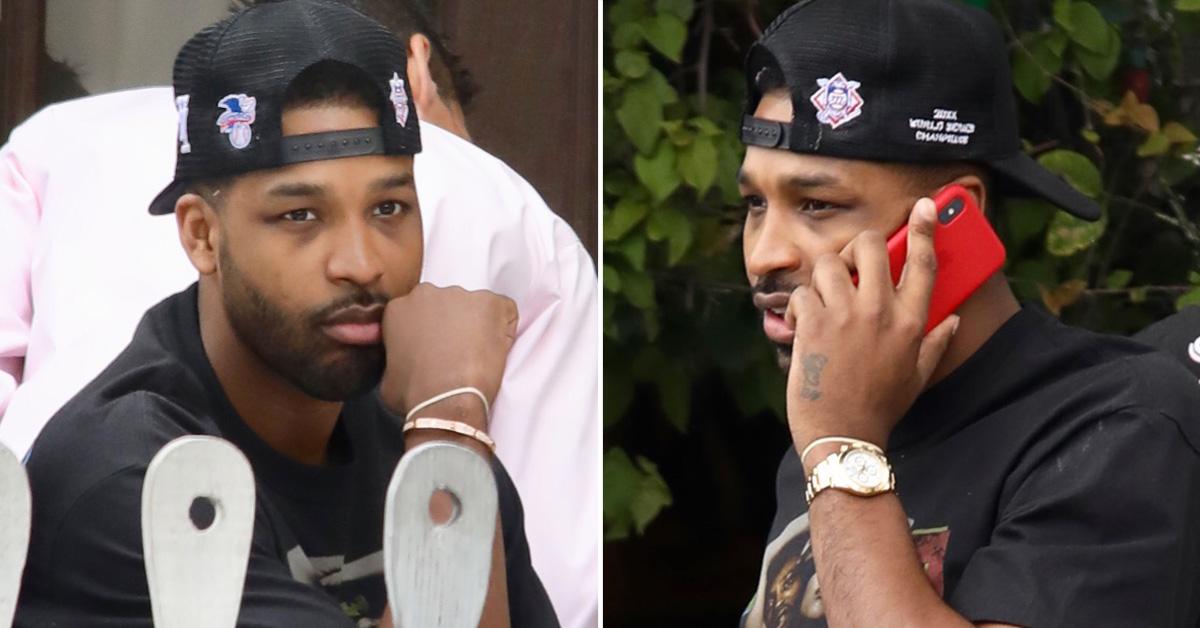 Tristan Thompson has seen better days.
The 30-year-old NBA star was spotted looking glum and defeated while walking the streets of Philadelphia, Pennsylvania, on Thursday afternoon.
The Sacramento Kings power forward is in town for an upcoming game against the 76ers.
Article continues below advertisement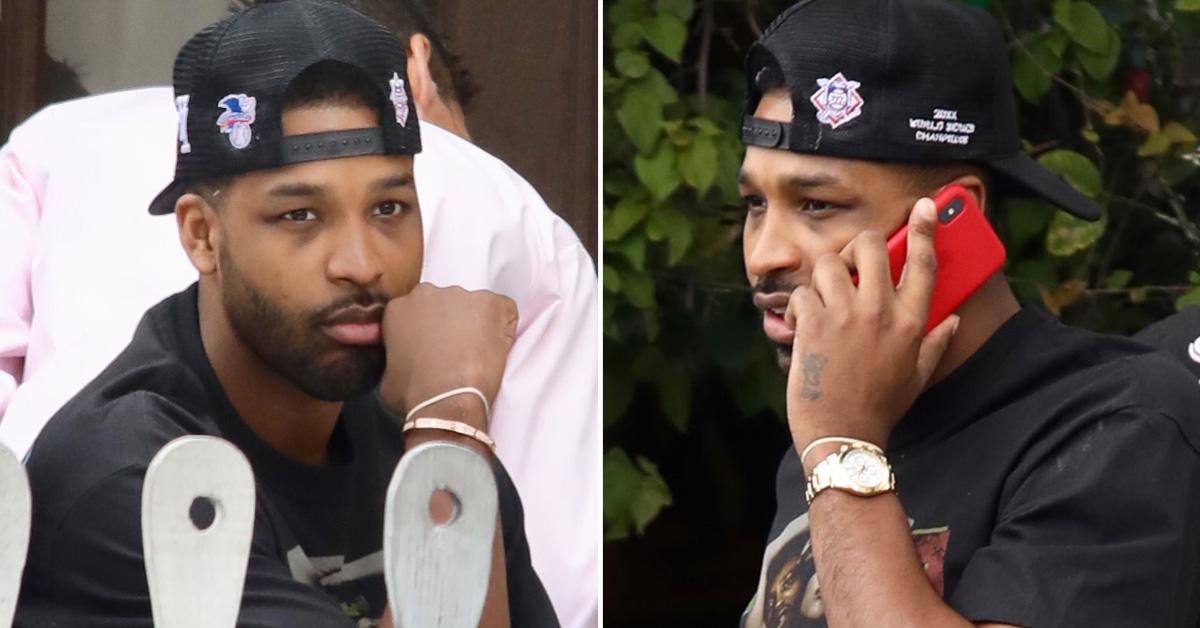 Dressed in muted colors, Tristan stayed warm in slouchy black sweatpants and a matching zip-up hoodie, which he paired with a black beanie and puffy camouflage jacket.
The father of three was seen carrying a large gray quilted backpack as well as a smaller Nike duffel bag, which matched his Nike sneakers.
His demeanor was nowhere near what it was last weekend when an eyewitness secretly recorded him having the time of his life with a new mystery woman inside a packed Milwaukee club.
Article continues below advertisement
The flirty and ill-timed encounter took place on Saturday in Wisconsin after the Kings lost to the Bucks.
TikTok user Tricia Caracoza – who was at the club with her husband and friends – filmed post-game Tristan laughing it up with the unidentified brunette, who at one point even sat directly on his lap.
In one of the clips, the mystery girl was seen leaning in to whisper into the athlete's ear before giving him a playful poke on his cheek.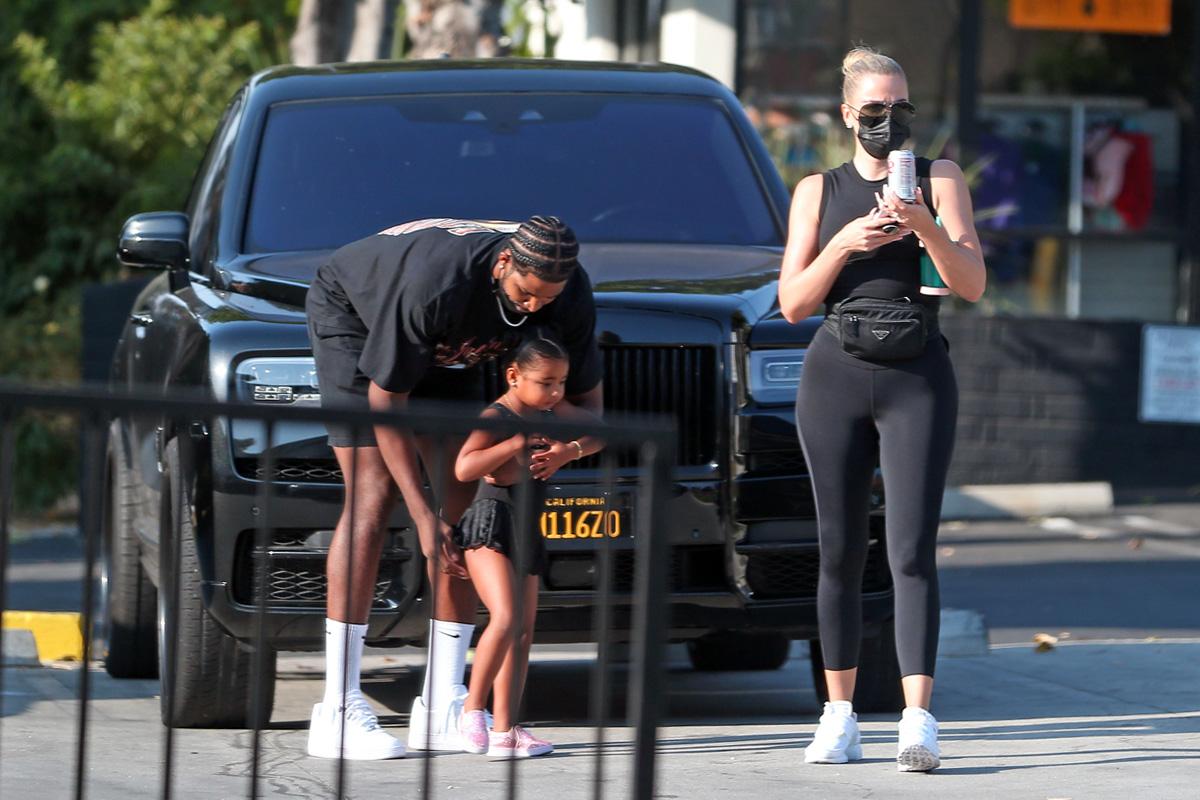 Article continues below advertisement
Tricia alleged that Tristan tried desperately to keep the raunchy rendezvous off the internet and went to great lengths to do so.
In fact, at one point, she said she was taking a video of her best friend dancing when Thompson "saw the flash come on, and he snatched my phone out of my hand. I have never seen a man click X on a video so fast thinking that I was recording him. Why was he worried that I was recording him? Hmmm, because he brought a whole female with him to the club."
The videos and accompanying story quickly went viral given that, weeks prior, the NBA star was publicly begging for his second baby mama, Khloé Kardashian, to forgive him for fathering another woman's child while they were together.
In an apparent dig at Tristan, Khloé captioned her latest Instagram post, "Betrayal rarely comes from your enemies."
But as thousands of social media users pointed out, "The only betrayal I see is from the person who Facetuned your pictures."