Smug Serial Cheater Tristan Thompson Reemerges On Instagram, Limits Comments To Avoid Haters Amid Child Support Drama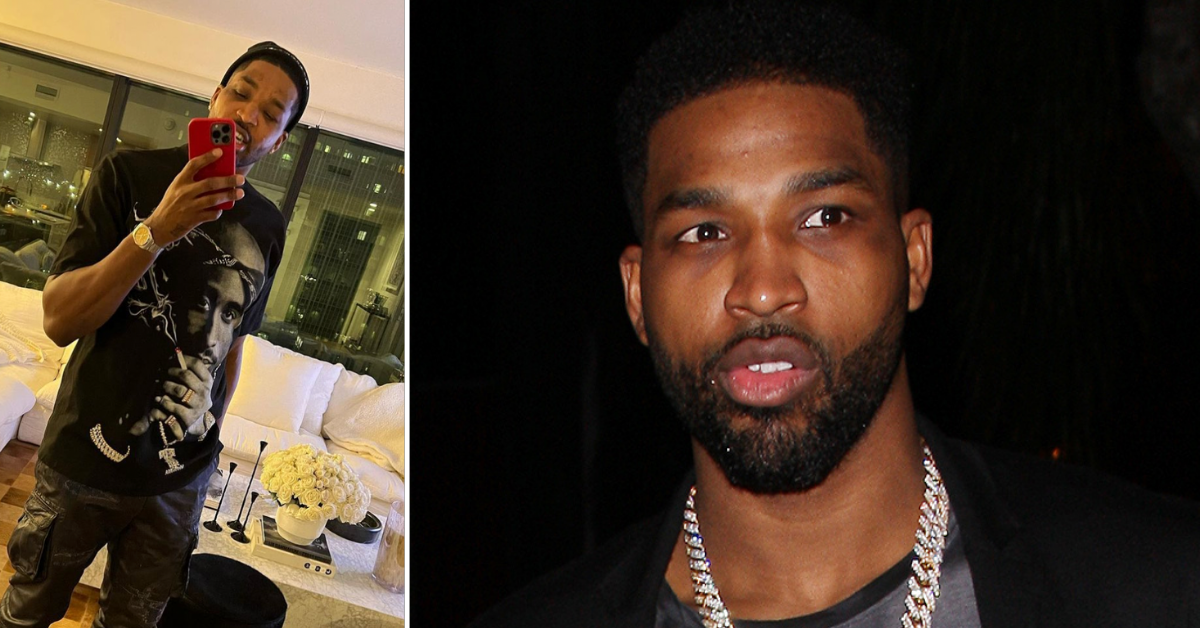 Serial cheater Tristan Thompson is back on Instagram, looking smug as ever in his first post since November.
Article continues below advertisement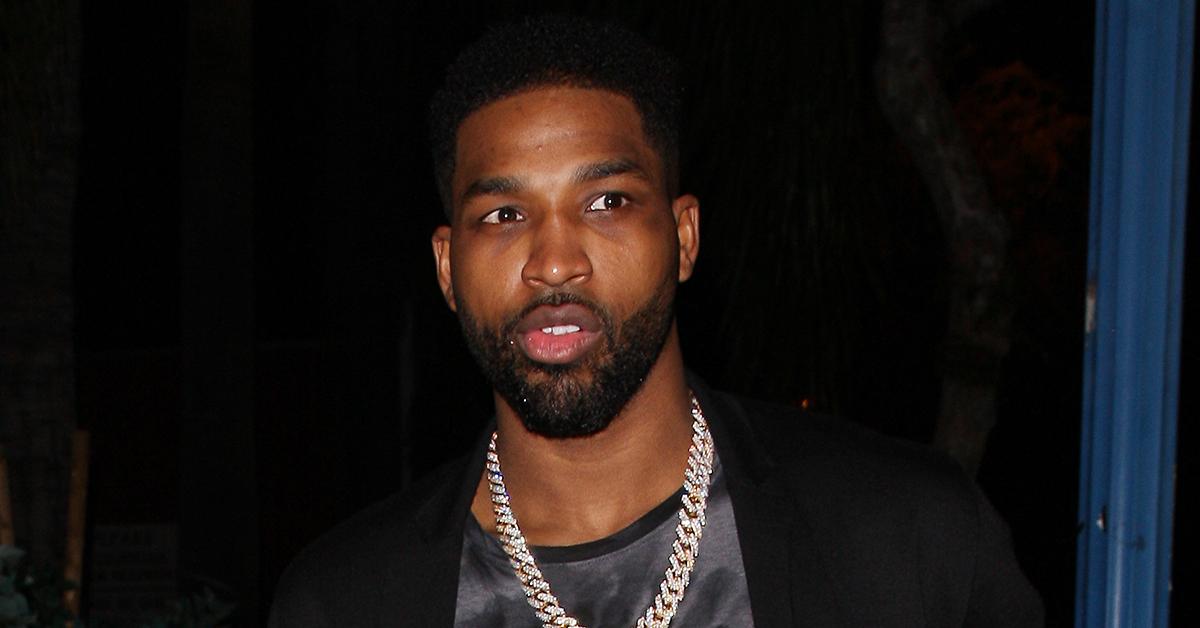 Article continues below advertisement
Making his triumphant return, Tristan posted a thirsty mirror selfie but limited the comments to avoid haters. Holding his phone in the air, the dad of three snapped a photo of himself wearing a Tupac shirt.
Pairing the look with army print jeans, a beanie, and a pair of Nikes, the NBA star flashed his mug to the camera.
Despite being one of the most hated men in America, Tristan appeared full of confidence in his first post back on the social media platform. Clearly, he felt like his picture needed no explanation. He just used three random emojis — sunglasses, freezing face, and fingers crossed — as the caption.
Tristan made one big change in his return.
Article continues below advertisement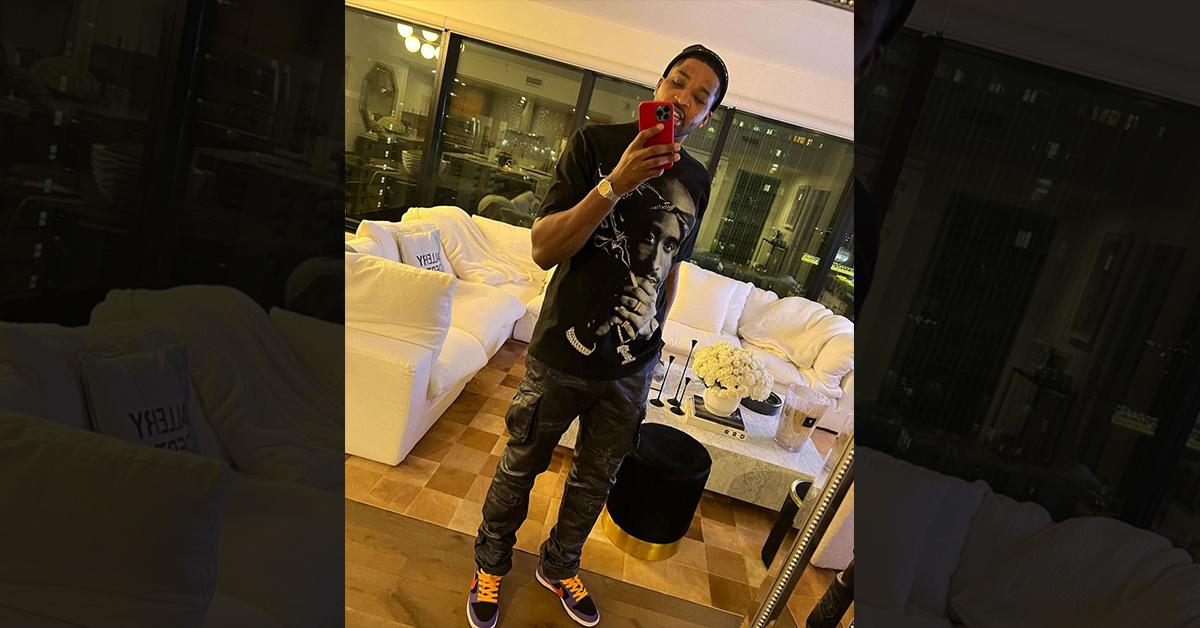 Khloé's baby daddy "limited" the people who are allowed to comment on his post. Most likely, due to fear of backlash.
"Comments on this post have been limited," the post reads, meaning only close friends are able to comment.
Article continues below advertisement
The major change comes as he continues to battle his newest baby mama Maralee Nichols over the child support of their infant son.
The two are currently locked in an intense war. Tristan has accused Maralee of moving from Texas to California in an elaborate scheme to get more monthly payments out of him.
He's also accused her of leaking stories to the press — something she denies.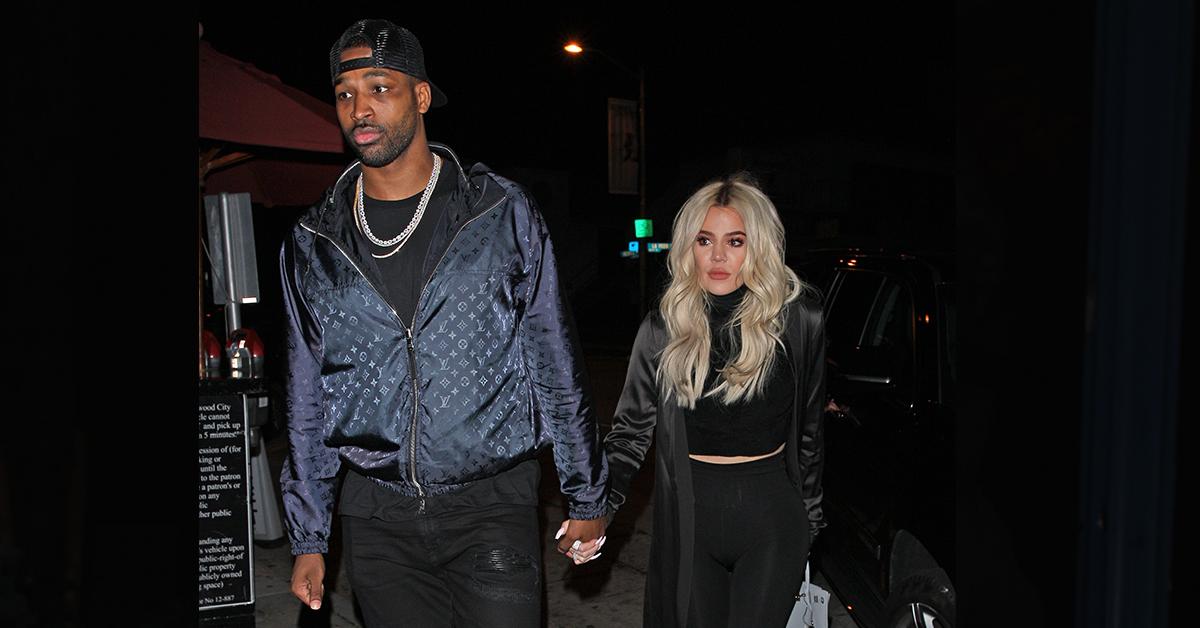 Article continues below advertisement
Maralee welcomed their son in December. At first, Tristan didn't even believe the child was — until a DNA test proved otherwise. Following the results, he released a statement, but instead of apologizing to Maralee, he begged for Khloé's forgiveness.
According to Maralee, their baby was conceived in March 2021 in a Houston hotel room. At the time, Tristan and Khloé were publicly working on rebuilding their relationship.
Tristan is also dad to son Prince, 5, and daughter True, 3.