Travis Barker's 22-Year-Old Stepdaughter Atiana De La Hoya Poses For Sexy Maxim Spread Amid Rocker's War With Shanna Moakler
Atiana De La Hoya is ensuring the attention is on her and only her amid her mother and stepfather's raging feud.
Article continues below advertisement
The 22-year-old stepdaughter of Travis Barker, who was previously married to Shanna Moakler, posed in a variety of sexy outfits – including lingerie – for a sizzling photo shoot with Maxim magazine.
With her hair dyed red and parted down the middle, Atiana nailed every pose in the color and black-and-white images, showing off her toned curves and gorgeous face.
Article continues below advertisement
Atiana's biological father is professional boxer Oscar De La Hoya.
Article continues below advertisement
Though it's unclear where Atiana stands with her mom, De La Hoya did go to Disneyland with her stepdad and his girlfriend, Kourtney Kardashian, earlier this year.
And Shanna – who is estranged from the two kids she shares with Travis – blames Kourtney and her sister, Kim Kardashian, for "destroying [her] family...twice."
"I don't care about Travis and Kourtney in any capacity, all I care about is my children. I don't even think twice about them," Shanna insisted last month. "I'm happy in my relationship. I keep getting criticized for talking but at the same time I am getting bullied daily by their fans."
Article continues below advertisement
Just last week, Moakler co-signed an Instagram post bashing Kim. "I f--king hate her," the post read, prompting Shanna to comment and then delete, "You're not alone."
Moakler says she filed for divorce from Barker after she caught him cheating on her with Kim, a claim Kardashian has denied and Shanna's own daughter seemed to mock.
Alabama Barker, who's 15, recently took to Instagram to share a screenshot of a message her mom allegedly sent someone.
Article continues below advertisement
In the message allegedly written by Shanna, she said her current boyfriend, model Matthew Rondeau, was her "rock;" claimed she "left Travis because he was emotionally abusive;" said she feels she "can't compete with kids whose father doesn't encourage relationships with their own mother and purposefully tries to alienate them away;" and claimed Travis "controls" Alabama's social media accounts, "however I get blamed for her sexualition [sic] ! How does a father allow her to act like that and do lives at 4am? With Men twice her age."
[Editor's note: Travis is the one who filed for divorce.]
The message concluded with the claim about Travis' "affair with Kim! Now he's in love with her sister.. it's all gross…I'm not the bad guy!"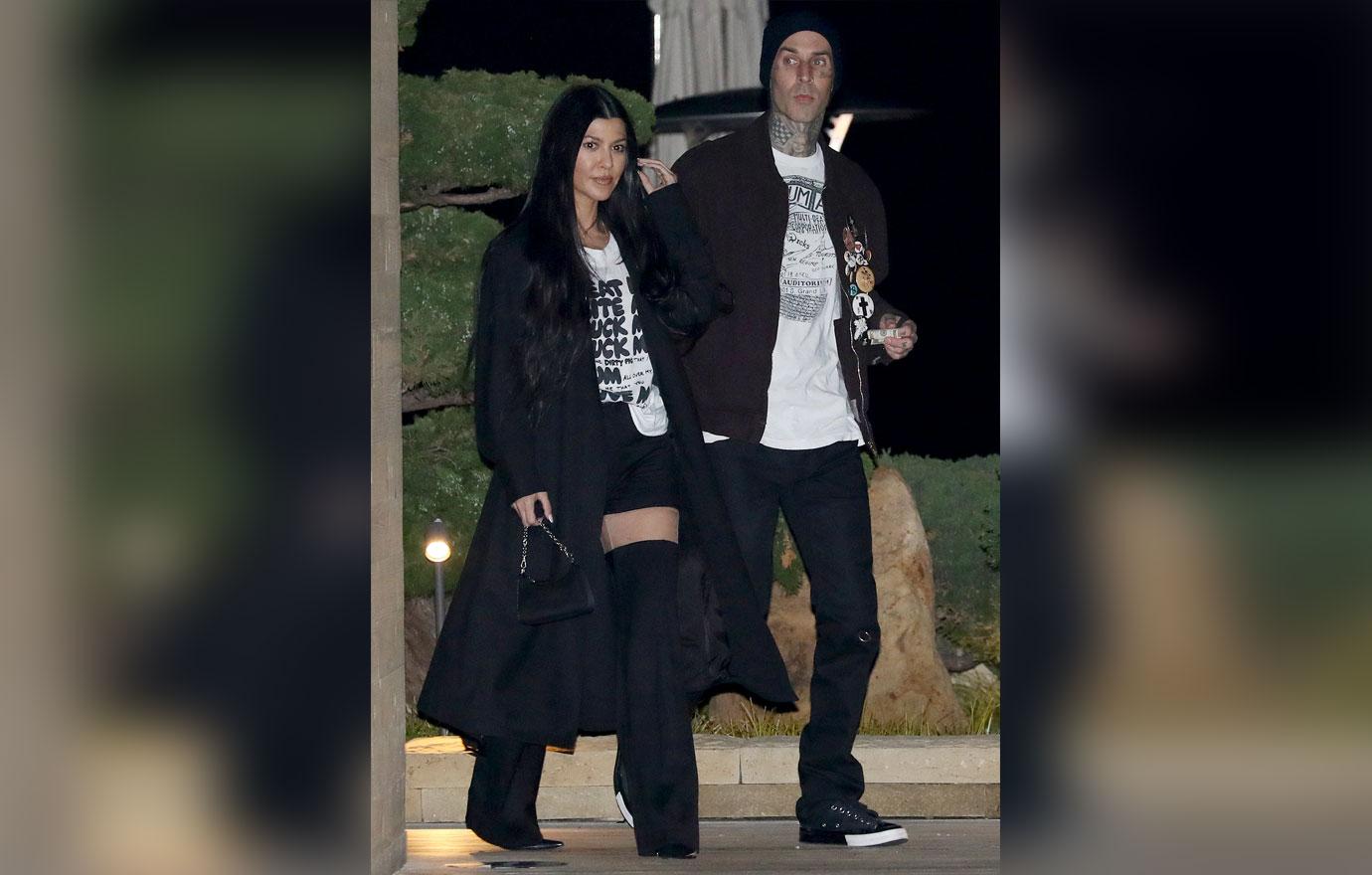 Article continues below advertisement
Adding her own commentary to the screenshot of the message allegedly written by her mom, Alabama wrote, "Everybody thinks my mother is amazing , Matthew is nothing but awful to her not only that but he cheats on her , My mom has never completely been in my life , can you guys stop painting her out to be an amazing Mom. Did your moms ask to see you on mother's day cause mine didn't? I'm done keeping it a secret, reality shows."
When someone on Instagram wondered if Travis had posted the harsh response given that Shanna allegedly said he runs his daughter's page, Alabama responded, "That was completely me , she lied I control my Instagram I'm of age."
The former pageant queen's son, 17-year-old Landon Barker, echoed his sister's sentiments.
Responding to someone on TikTok who implied he and his sister were siding with their dad, Landon reportedly replied, "Actually, if you weren't such a dumbass, you would realize our mom has never been in our lives and isn't in our lives like our dad is."
Article continues below advertisement
He expressed his true feelings again in the comments section of one of his mom's photos featuring her younger boyfriend. Landon reportedly called their romance the "most on and off relationship ever" and told his mom she "can do so much better."
However, the teenager seems to approve of his dad's steamy situation with Kourtney, reportedly commenting on a photo of the couple, "True love."
Shanna has previously blasted Travis and Kourtney's relationship, calling their PDA "weird" and saying he's simply copying everything he did with her in the past.