Travis Barker's Utterly Distraught Ex-Wife Shanna Moakler Sobs Into The Phone After Rocker Covers Up Tattoo Of Her Name With New Fiancée Kourtney Kardashian's Lips
Article continues below advertisement
On the outside (meaning social media), she may seem like she's got it all together, but the 46-year-old mother of three was absolutely hysterical when paparazzi snapped photos of her on Tuesday; she was seen alone in a parking lot on a very intense phone call that resulted in all sorts of hand gestures, pacing and tears.
While she physically looked amazing (plunging black sorts bra and leggings with a full face of makeup), Shanna appeared to be having a very difficult conversation, as she closed her eyes intensely and put her hand on her hip.
She was later seen putting her hand up to her head in seeming distress, before throwing her head up toward the sky. She wiped tears from her eyes and leaned on a parked car, perhaps trying to compose herself.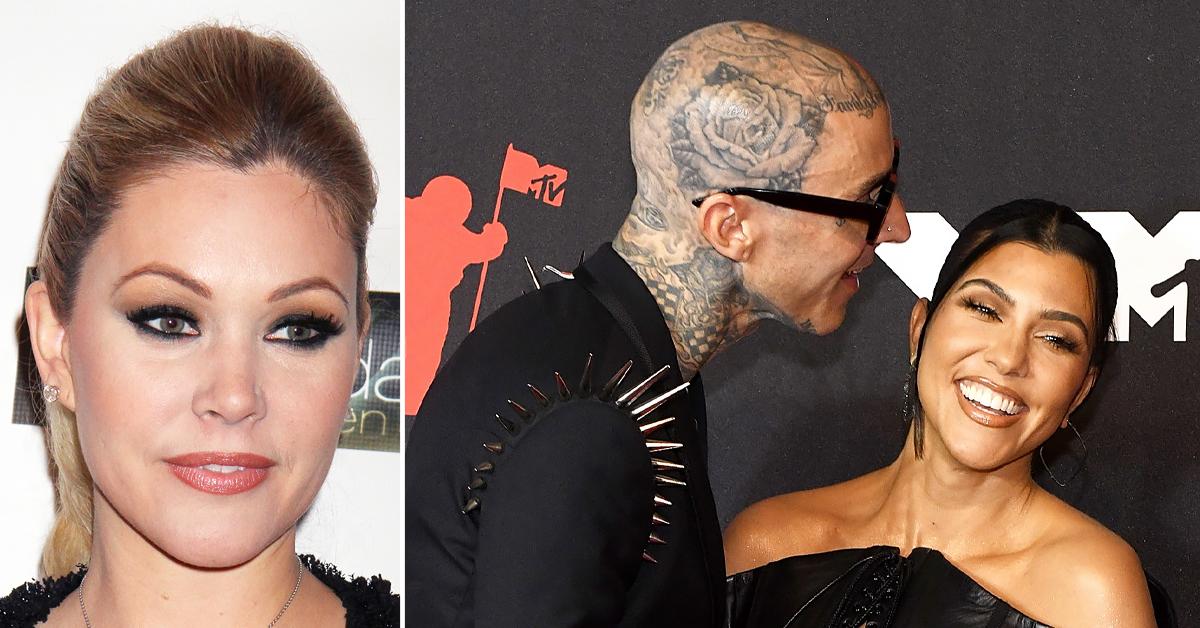 Article continues below advertisement
There was no hiding the emotion on her face or body language just one day after her ex-husband inked lots more than just their divorce papers.
On Monday, 45-year-old Travis debuted the coverup pieces on the inside of his left bicep: an imprint of the 42-year-old POOSH founder's black-lipstick-covered lips and a massive black scorpion. The spot had previously shown "Shanna" written across a banner atop a colorful heart.
The message was pretty clear, and it seems the former Playboy Playmate may have received it...despite her attempts at appearing to seem unbothered.
On Wednesday, she took to her Instagram Story to show off how seemingly happy she is with her apparently on-again boyfriend, 28-year-old Matthew Rondeau. Moakler captioned the Halloween-themed photo booth snapshot using three emojis: a red heart, a kiss face and a tongue-out face. She also tagged her boo.
This is the same man who the kids she shares with Barker – 18-year-old Landon and 15-year-old Alabama – can't stand.
"Matthew is nothing but awful to her not only that but he cheats on her," Alabama alleged earlier this year. Around the same time, Landon trashed his mom's "on and off relationship" with Matthew and tried to tell her that she could "do so much better."
Article continues below advertisement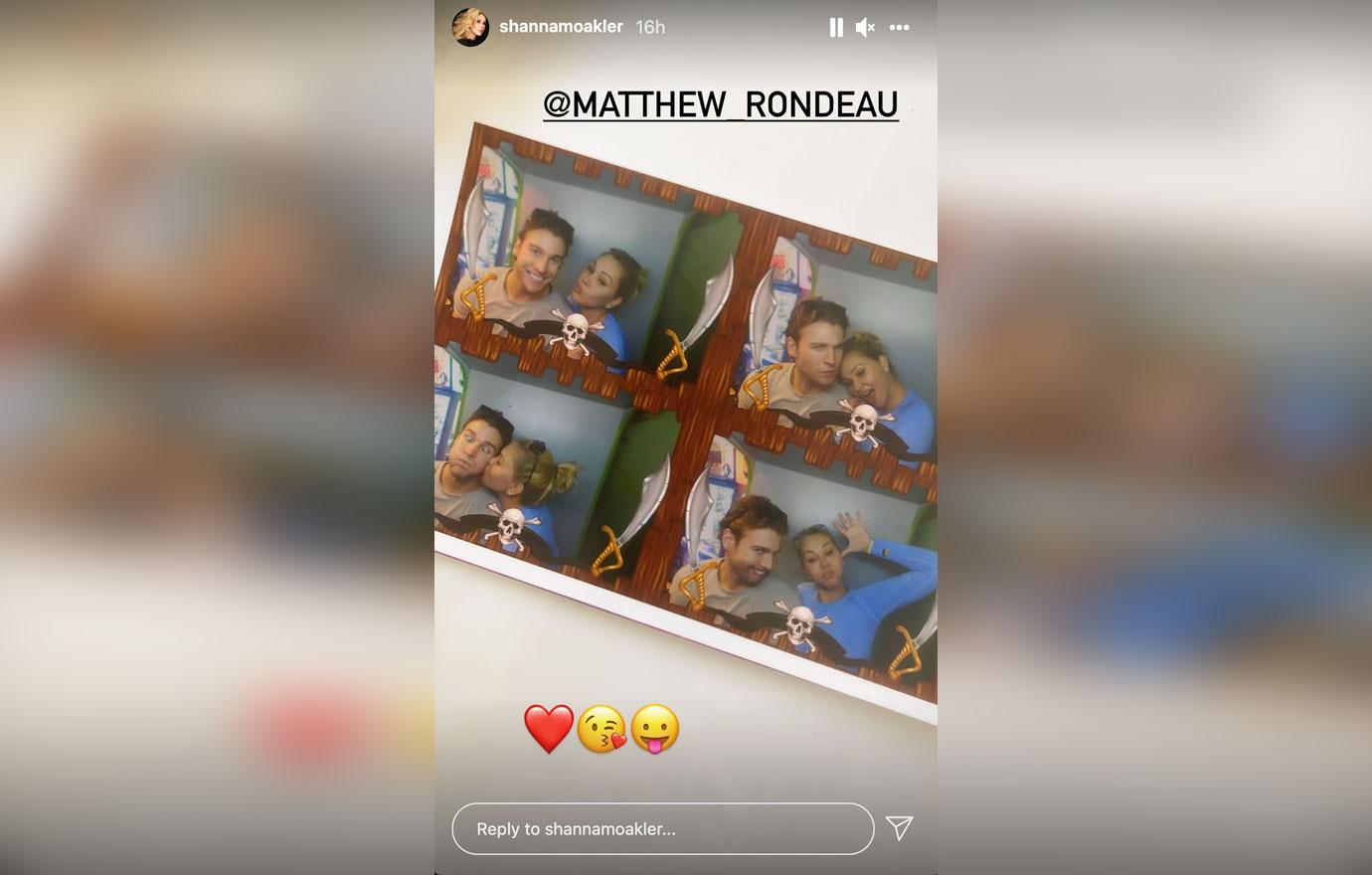 They sure seem to love Kourtney, though!
Both teenagers were present for a celebratory family dinner that took place last Sunday, immediately after Travis got down on one knee and asked Kourtney to marry him at The Rosewood Miramar Beach Hotel in Montecito.
While the lovebirds were surrounded by endless white candles and thousands of red roses, RadarOnline.com confirmed they were also accompanied by a full camera crew to document the special moment for the Kardashian family's forthcoming Hulu show.