Is Tori Spelling Pregnant Again? Star Reveals Baby Bump 'No. 6' ... On April Fool's Day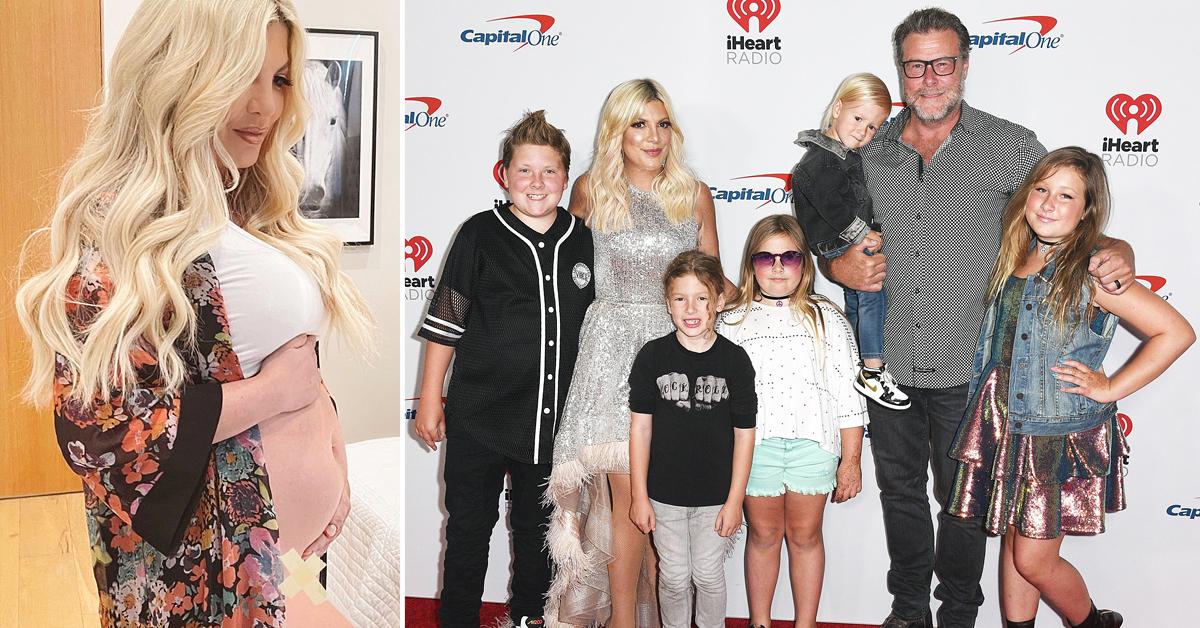 Tori Spelling may very well be pregnant again, according to a photo she just posted – captioned "No. 6" – in which she's seen showing off what appears to be a growing baby bump.
Article continues below advertisement
But we can't be too sure because, after all, today is April Fool's Day – and attempting to trick the online world into believing fake pregnancy announcements is unfortunately not new or even creative. In fact, many argue it's insensitive and just plain not funny.
Article continues below advertisement
But let's give the 47-year-old mother of five and wife of Dean McDermott the benefit of the doubt and assume she is, in fact, with child. Congratulations to the couple!
And congrats to Stella, 14, Hattie, 12, Liam, 9, Beau, 8, and Finn, 4, on gaining a new sibling!
Article continues below advertisement
Though the family's matriarch and patriarch have had a famously tumultuous marriage over the last 15 years, they've reportedly been on the upswing as of late.
"They've been through hell, but somehow got through the worst of it," reported OK! Magazine just last month, citing a source who said it took Spelling "years" to trust McDermott again after being "crushed" by his infidelity, which made headlines in 2013.
Article continues below advertisement
The pair worked through their marital woes on camera on Lifetime's True Tori, which ran for two seasons in 2014. They're now planning a new reality series, said the pal, "to show just how far they've come."
Article continues below advertisement
For one, "they've learned how to control their spending," the source noted of the duo, "but most importantly, they've put in the effort to save their relationship. Tori and Dean have finally found a good rhythm to live by."
And if there's one thing reality television has taught us, it's that throwing a new baby into the mix is always a good idea.