Tori Spelling's Husband Dean McDermott Posts Sad Father's Day Video Without Actress As Divorce Talk Grows
Tori Spelling's husband Dean McDermott celebrated Father's Day with his children as his wife was off drinking with Million Dollar Listing star Josh Flagg amid the couple's marriage woes.
The 54-year-old actor shared a clip of him at home celebrating the holiday without his wife anywhere in sight.
Article continues below advertisement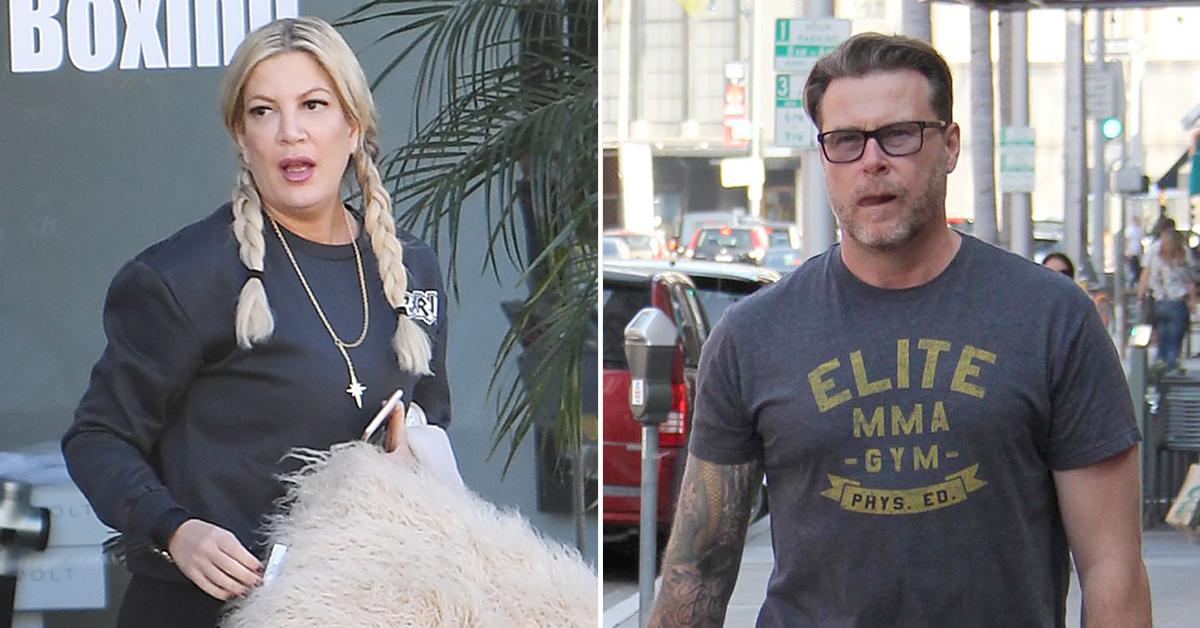 Article continues below advertisement
Dean was sitting in bed while enjoying a meal made by his kids. He filmed the plate while talking to his followers telling them, "This is a little robot face breakfast. My kids have such a great sense of humor. They get it from me."
He then showed off a coffee mug that showed off a pair of testicles that included the caption, "I used to live in your balls."
Article continues below advertisement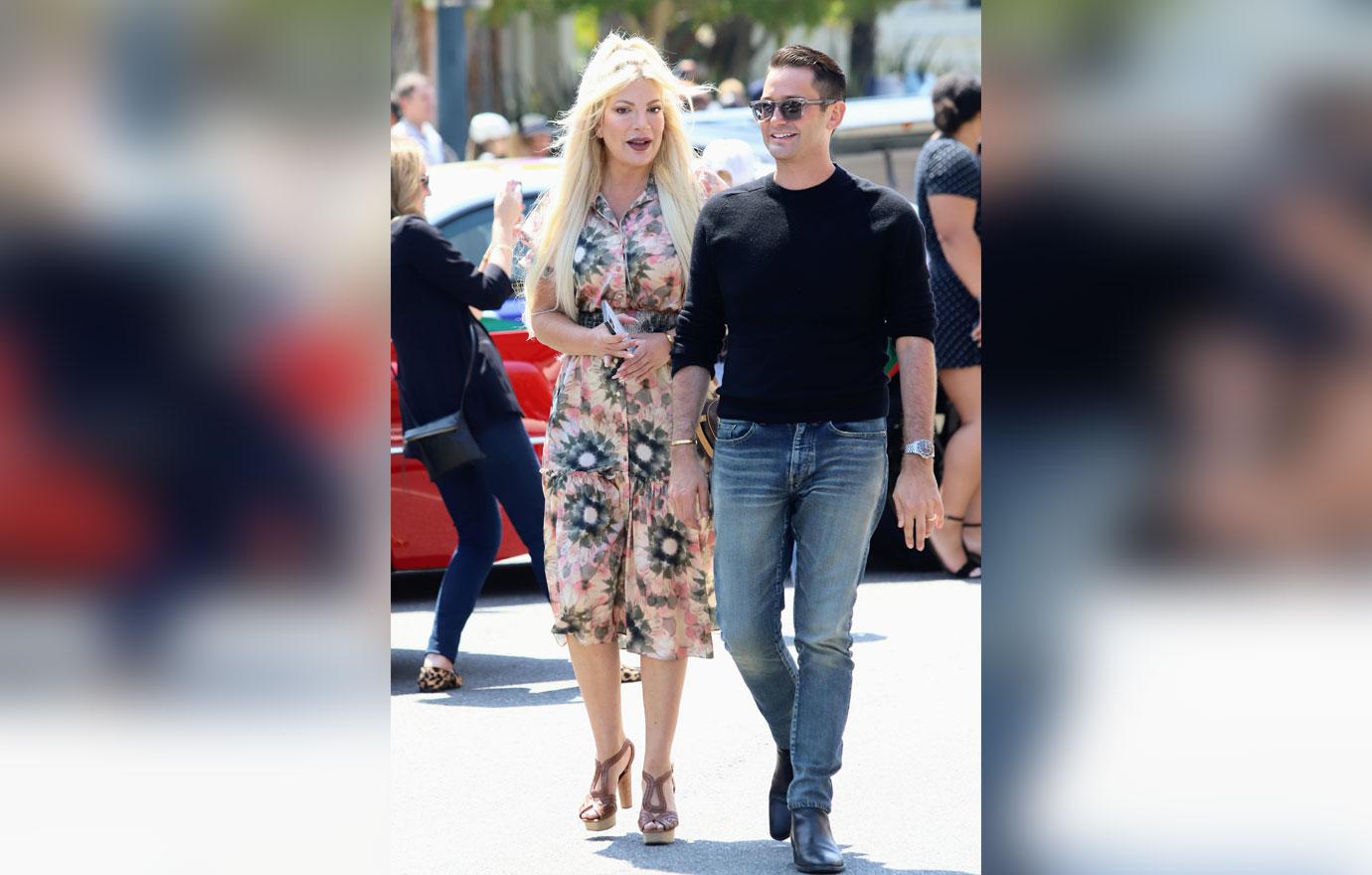 Not only is Tori not in the video but Dean did not give her a shout out, tag or mention. He didn't even talk about her while speaking in the clip. She also didn't like his Father's Day post. The two are still following each other's accounts though.
Article continues below advertisement
The video appears to be another sign the couple are headed for divorce. Earlier this month, Tori was spotted running errands with her kids without her wedding ring on.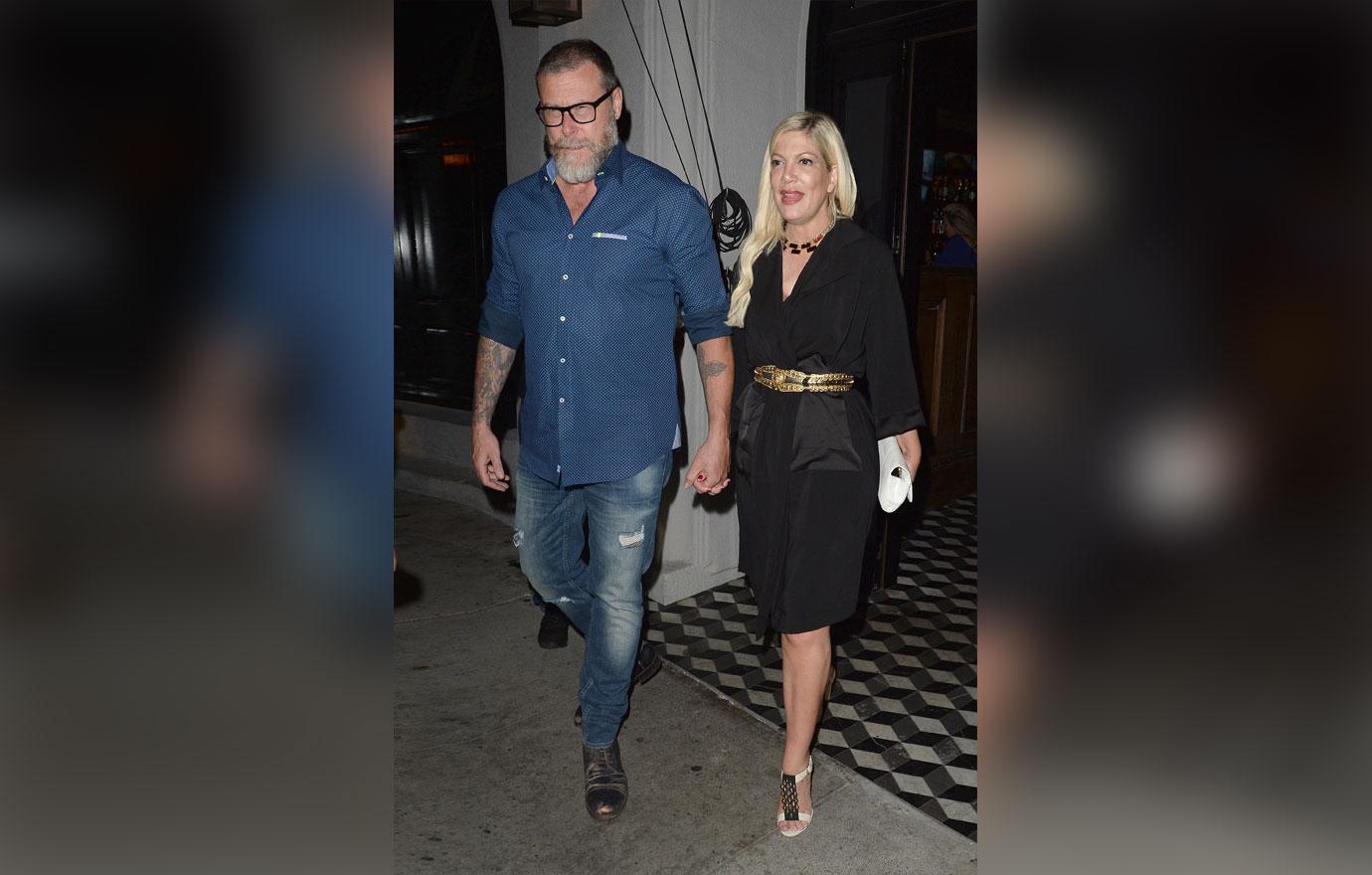 Article continues below advertisement
A couple of days later, she posted a cryptic message on Instagram that led her fans to think she was talking trash about Dean.
Tori's friend Jeff Lewis decided to invite her on his podcast to discuss the matter. The 90210 actress didn't do much to try and quash the speculation surrounding her relationship.
Article continues below advertisement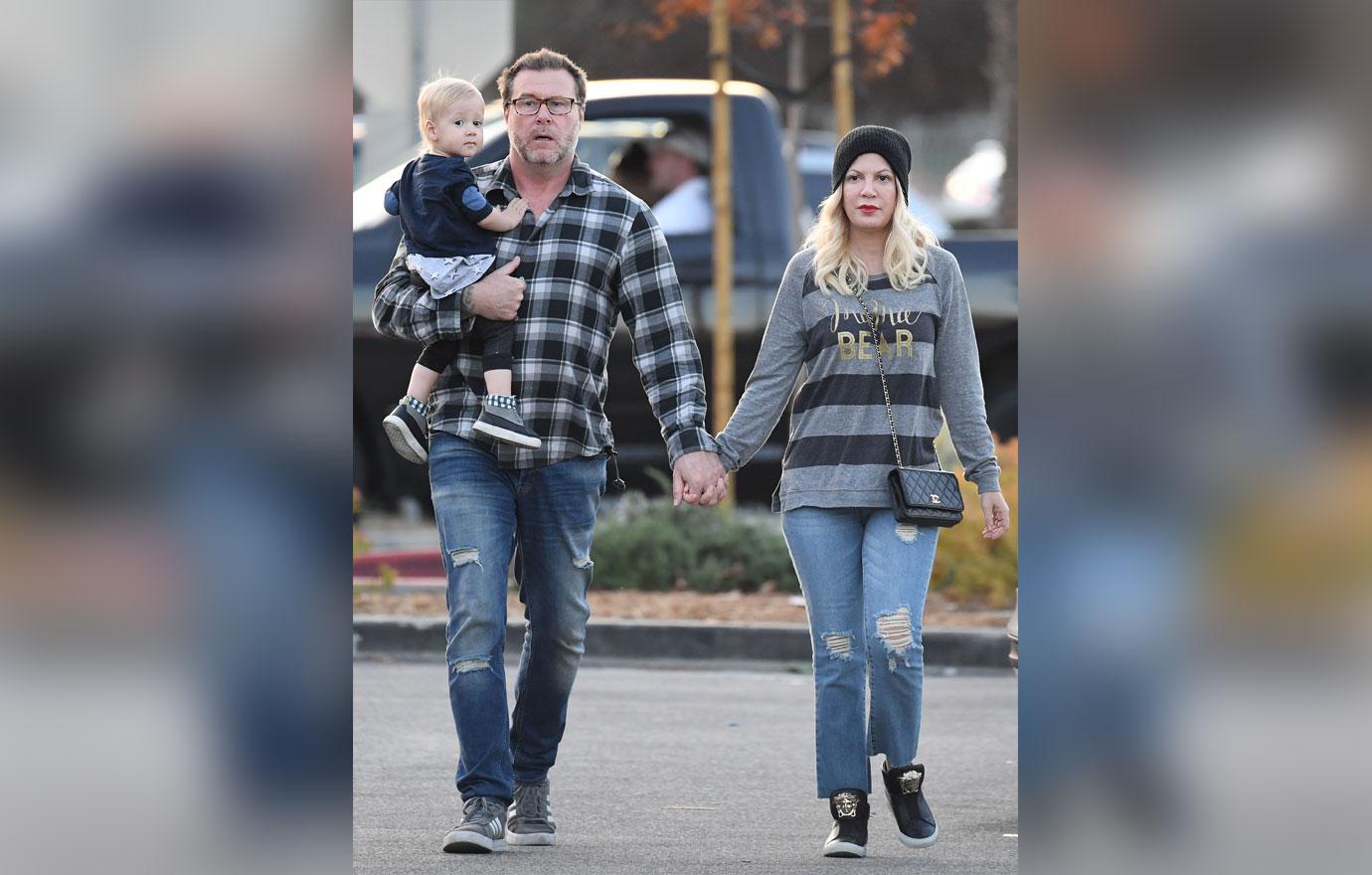 Tori revealed that Dean had only returned home after spending several months in a foreign county filming a movie. She said while he was gone, four of their kids and a bunch of their animals decided to start sleeping in the master bedroom.
Article continues below advertisement
She says Dean is currently sleeping in a separate bedroom and there are no plans to change that at the moment.
On Father's Day, Tori was seen out and about with Josh Flagg at an event in Beverly Hills. They decided to film the entire day on social which ended with them drinking liquor while sitting outside a gas station.