Tori Spelling Says Her 'Entire Family Has COVID' Days After Estranged Husband Dean McDermott Suffered From Pneumonia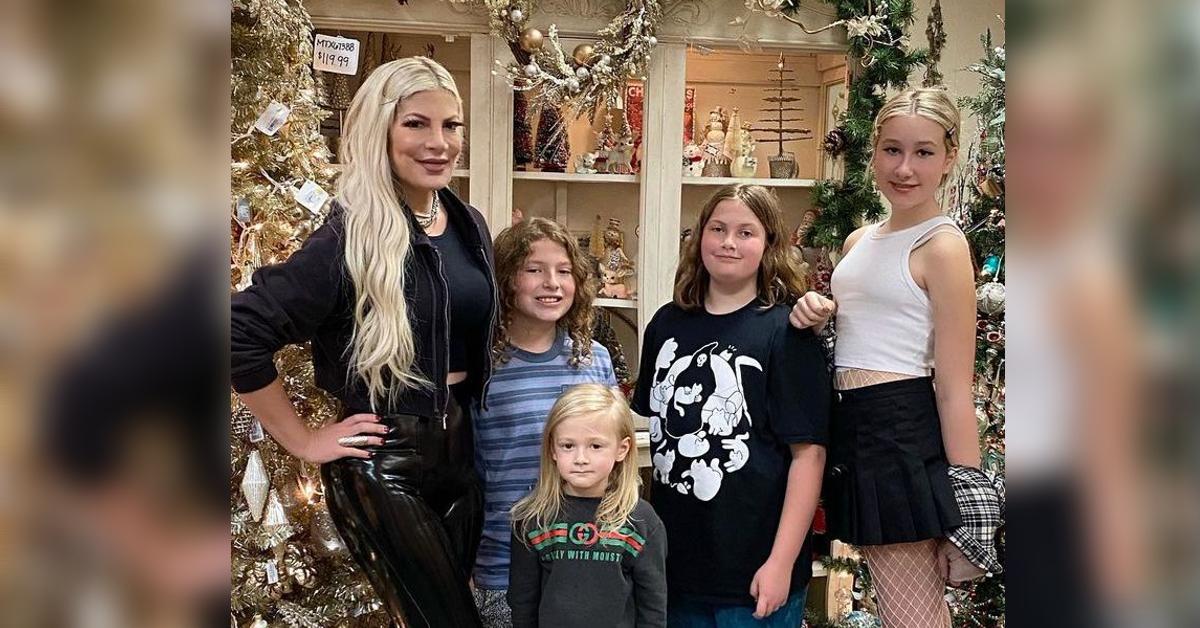 Tori Spelling reveals her entire family has been diagnosed with COVID-19 and is not doing well as they enter the first week of the new year.
The actress explained she felt compelled to share the devastating news because numerous friends and associates were getting upset after not being able to reach her.
Article continues below advertisement
The former 90210 star took to Instagram to express her feelings about the unfortunate situation, posting a selfie with one of her daughters.
"I share a lot on social media but this is one thing I didn't want to share...," Spelling began writing her lengthy post. "But, at this point people are getting frustrated not getting responses personally and business wise from me and wondering why I'm MIA so I finally decided to share. Our entire family has COVID. Yes, every single member got it."
She continued, "we all have varying degrees of symptoms. I was last to be symptomatic. We all were praying it was just a bad winter cold. But it wasn't."
The actress also displayed her vulnerability as a parent in the note, saying, "Nothing is worse than wanting to care for your little ones but feeling so sick you can barely function yourself. I feel useless as a parent. Devastated. A mom is supposed to take care of their kiddos when sick. That's how it works."
Article continues below advertisement
However, she realized she's not the only one enduring the problems and that they're all "getting thru this together."
"I know we aren't alone," she added. "So many are going thru this as well. Have gone they [sic] thru this. And, will go thru this."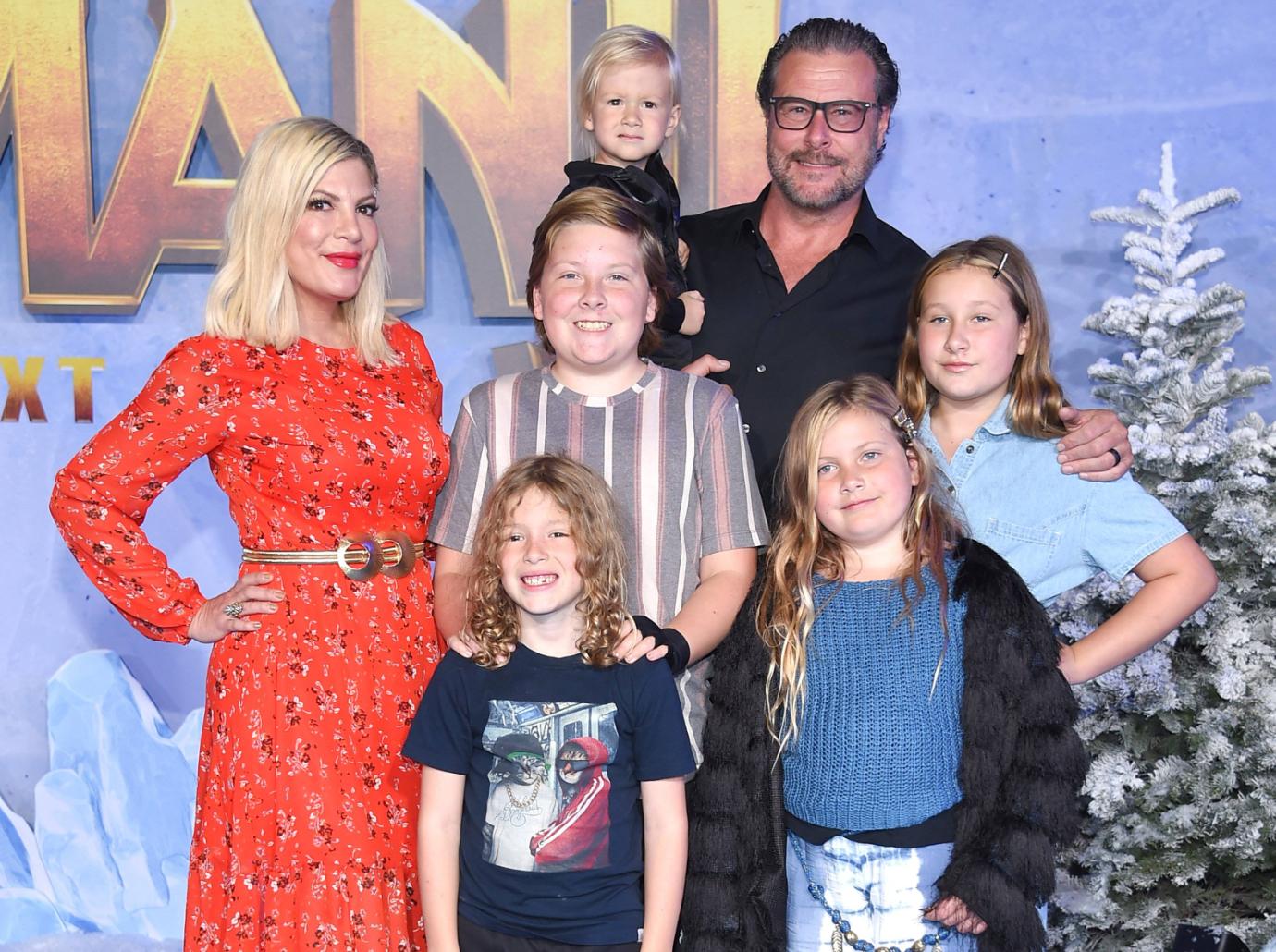 Article continues below advertisement
Spelling concluded her message by thanking her friend Chrissy @goodcarmacree who "immediately dropped a care package vitamins at our front door" after learning about the news.
The author also asked her followers to "please understand" her circumstance and give her some time, noting they "are right in the thick of it."
Article continues below advertisement
The news comes just days after her estranged husband, Dean McDermott, revealed to his fans that he was suffering from pneumonia.
After wishing his followers a happy new year in a video, the actor shared he is "sick as a dog with pneumonia" before adding he will not "let that dampen my spirits 2022 is gonna be awesome, 2022 we gonna get through."
In addition, the Canadian native also mentioned that he is "down but not out!!!" and the disease "sucks."
Article continues below advertisement
As RadarOnline.com previously reported, the pair is reportedly headed for a divorce despite being together for 15 years. Sources claimed McDemott's sex addiction played a prominent role in their split.
The two first met while working together on set in 2005. They later tied the knot in May 2006 and shared five children — Liam,14, Stella, 13, Hattie, 10, Finn, 9, and Beau, 4.