Tori Spelling Seen Drinking Vodka With Snooki In The Morning, Hours Before Shooting New MTV Show 'Messiness'
Tori Spelling was drinking liquor with her new costar Snooki in the early morning right before arriving to set to shoot their new MTV show Messiness.
The '90210' star has been on the set of the Ridiculousness spin-off the past couple of weeks. She has been filming herself behind the scenes as she is finally back to work.
Article continues below advertisement
Apparently, the show encourages the stars to drink on set and while they film. Tori posted a video of herself on stage with a glass of wine thanking the producers for allowing them to get wild.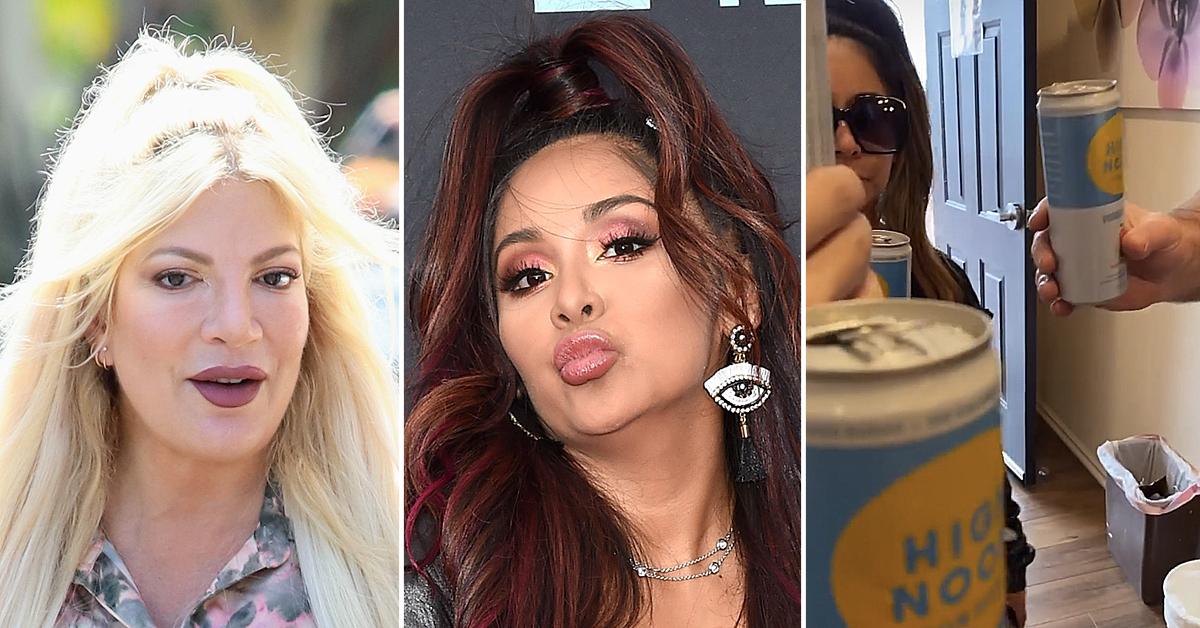 Article continues below advertisement
Earlier this morning, the 48-year-old mother of five posted a video of her in a trailer with Snooki and her makeup team. The ladies were seen cheering with a canned vodka drink called High Noon. Tori said, "This is how we start out mornings on set" and the women all raised their can.
As RadarOnline.com first reported, Tori appears desperate to make this new show work since work has been limited since the 90210 reboot was canceled by FOX.
Article continues below advertisement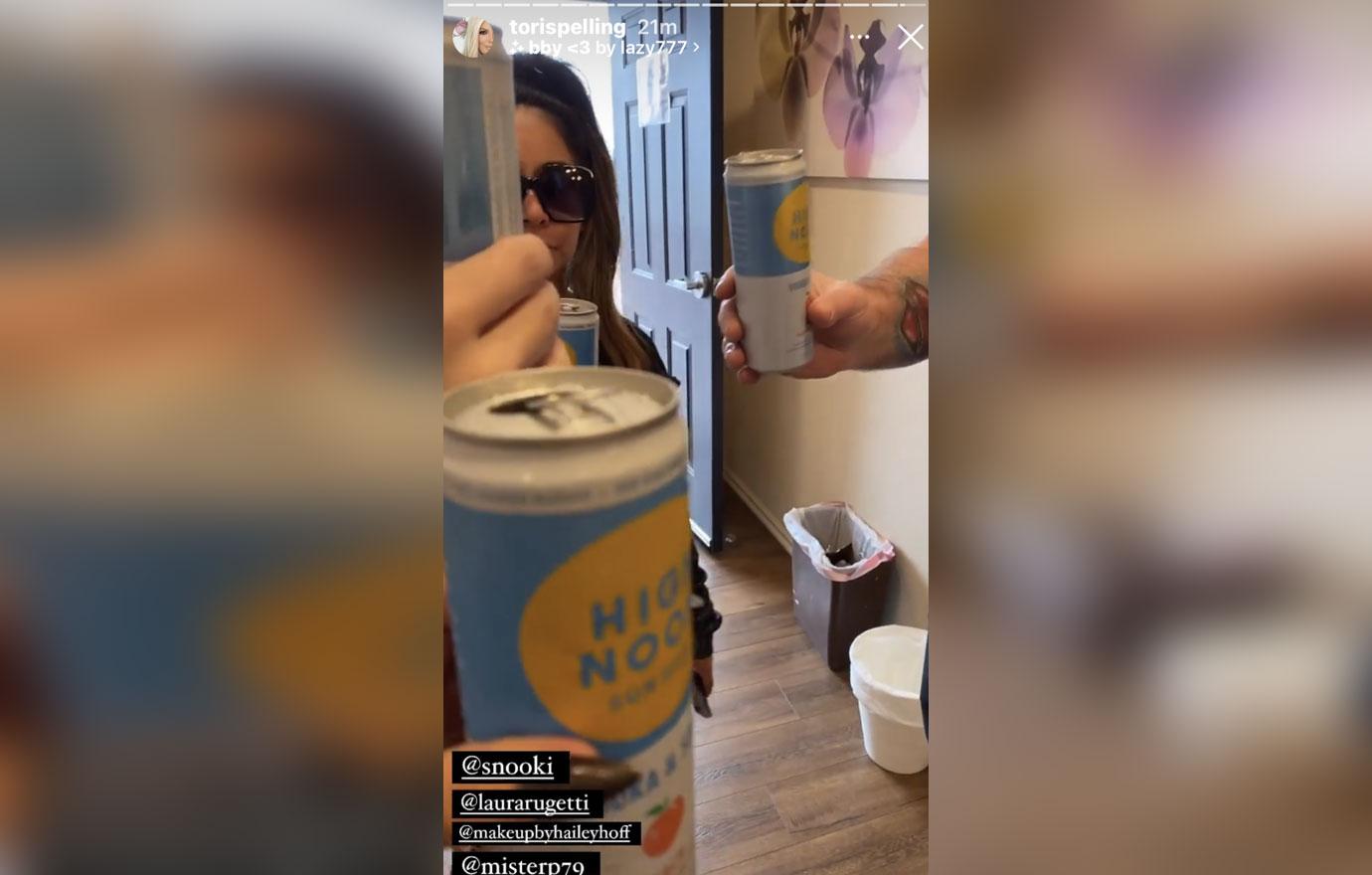 The job also allows her time to get out of the house which she shares with her husband Dean McDermott. The couple is reportedly dealing with issues that have people wondering if they are headed for divorce.
Article continues below advertisement
In the past couple of months, Tori and Dean have been spotted around town without their wedding rings on. The actress even spilled details on her friend Jeff Lewis' podcast. She admitted Dean was sleeping in another room in their home.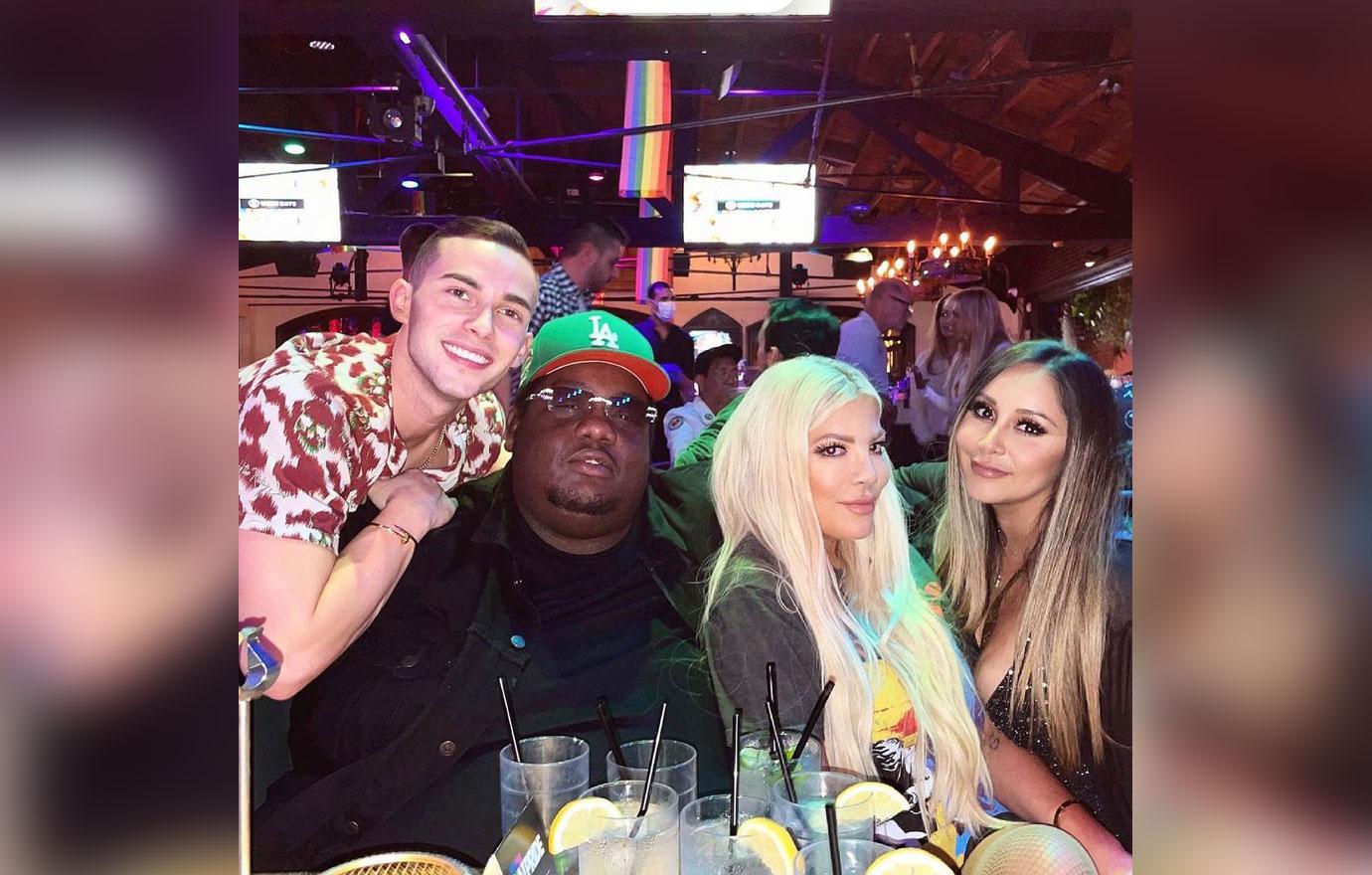 Article continues below advertisement
Dean had been filming a movie outside the country for six months. While he was gone their kids moved themselves into the master bedroom. Despite the actor returning home, the kids have yet to move out of Tori and Dean's bedroom.
Tori did not address the rumors she was headed for a divorce. People started to ask more questions about she didn't post about Dean on Father's Day. The two have not been seen together in months.