Tom Hanks' Son Chet Says Ex-Girlfriend Is Extorting Him Amid Domestic Violence Accusations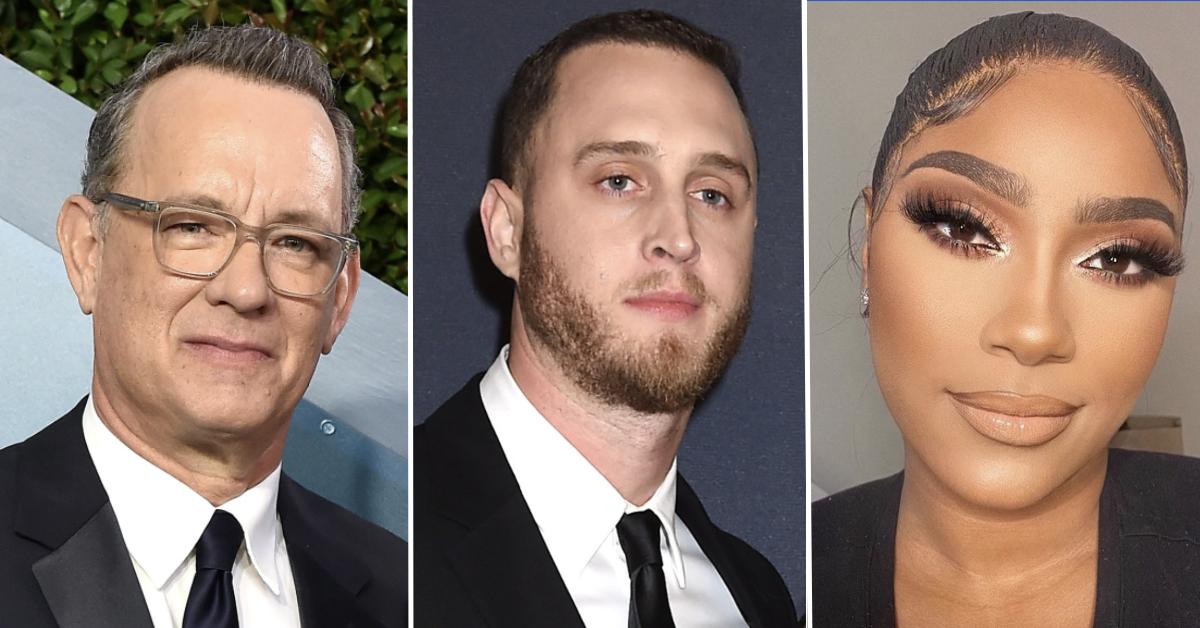 Tom Hanks' son Chet is speaking out after his ex-girlfriend Kiana Parker obtained a temporary restraining order against him.
Chet issued a lengthy statement on his Instagram refuting the abuse claims. The troubled wannabe rapper, who has been hyping his track White Boy Summer in the past couple of days, accuses Parker of trying to shake him down for money.
Last week, a video was leaked which caught Hanks and Parker involved in an altercation at their Texas home. In the clip, Hanks filmed himself walking around the house with a cut on his forehead. He shouted at his ex-claiming she tried to attack him with a knife. In the background, Parker denied the accusations.
Article continues below advertisement
In his IG post, Hanks said he was aware the restraining order and video were about to be published online. He said, "I was alerted that a story was about to run on me that I had known was coming for several months, which is nothing more than a vicious attempt to extort money from me and assassinate my character."
Recently, Hanks filed a civil lawsuit against Parker claiming she stole money "from him to pay for her travel expenses and travel expenses for her friend." He said she used his credit cards to pay for her rent totaling over $5,000.
Article continues below advertisement
Hank's attorney, Marty Singer, addressed the abuse claims against his client in a statement reading, "The day after Chet Hanks confronted Kiana Parker about stealing money from his credit card, while Ms. Parker was accompanied by a huge male carrying a gun, she viciously attacked Chet with a knife, which caused him to profusely bleed. It is all on video and the undisputed video tells the whole story. Her claims are completely false, fabricated and fictional."
Article continues below advertisement
As RadarOnline.com previously reported, back in January, Parker rushed to court asking for protection against Hanks. She accused him of assaulting her on numerous occasions. The first attack allegedly went down in a New Orleans hotel room. Parker said Hanks refused to let her leave their room and pushed her to the ground. She said he called her a "ghetto black bi-ch" along with other profanities.
The application said, "Chester Marlon Hanks has threatened to commit family violence with the intent to and which reasonably did cause fear of imminent physical harm, bodily injury, assault, or sexual assault."
Parker says the last incident went down after she broke up with Hanks. On January 6, she says while moving out of their home he lost it. The two got into a verbal altercation which she claims ended with Hanks getting physical with her outside. A neighbor saw the action and called the police. Hanks left the property before they arrived.
A Texas judge granted a temporary restraining order application filed by Parker. She has been unable to serve him with the legal documents.