Exclusive
Tom Hanks Son Chet's Ex-Girlfriend Fears For Her Life After Alleged Assault, Pleads For His Gun License To Be Suspended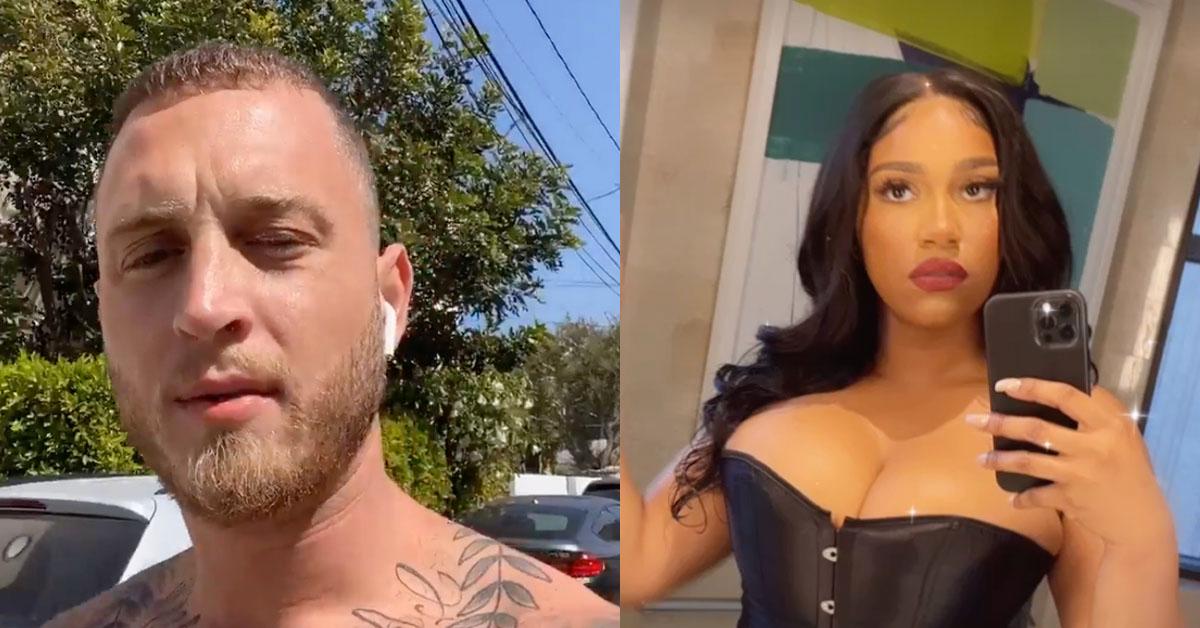 Tom Hanks' son Chet is accused of violently assaulting his ex-girlfriend and she feared he would use his gun to harm her or himself.
According to court documents obtained by Radar, Hanks' ex-girlfriend Kiana Parker filed an application for a protective order on January 12 in Texas Court.
In the documents, Parker says this is the first time she sought a restraining order against her former boyfriend. At the time the case was filed Parker was living with Hanks in a Texas home.
Parker claims Hanks "has committed family violence" and denies any of his actions were in self-defense. The filing read, "Kiana Parker believes that Chester Marlon Hanks is likely to commit family violence in the future."
Article continues below advertisement
The application states, "Chester Marlon Hanks has threatened to commit family violence with the intent to and which reasonably did cause fear of imminent physical harm, bodily injury, assault, or sexual assault.
Parker asked the court to grant her a protective order prohibiting Hanks from assaulting her, threatening her in any manner, and coming within 200 feet of her person. She also asked that Hanks be ordered to not stalk, harass, annoy or torment her.
Hanks' ex-girlfriend feared for her safety so much that she requested Hanks have his license to carry a handgun suspended.
In her affidavit, Parker detailed the alleged incidents with Hanks. Back on October 18, 2020, Parker says she was with Hanks in New Orleans. Tom's son was in the city filming the Showtime show "Your Honor."
The two were allegedly staying in the same hotel room together. Parker says she wanted to leave the room to go get food, but Hanks objected. She was able to leave the room but says things got ugly hours later.
The declaration read, "That evening, while out, Chet grabbed me by my wrist forcefully pulled me into him telling me we were going back to the room. My assistant Angie was with us and witnessed the event. I pulled away and was able to break his grip and walked" away.
Hanks allegedly told her "You just want to be single" and "Why don't you want to be with me."
Later in the night, Parker says Hanks became "aggressive and hostile about what transpired earlier. I was laying in the bed and he started harassing me verbally and forcefully shoving me."
Parker says he told her to not disrespect him and that he was "in control." She claims he said, "he would not allow what happened with his mom and dad's relationship to happen to ours."
Article continues below advertisement
She says she tried to leave but he grabbed her forcefully by her arm. Parker says this caused her great pain and she tried to get away. During the altercation, she claims she finally got away and he chucked a bottle at her.
Hanks reportedly caught up with her and dragged her away from the door. Parker says she was crying when he pushed her into a table and called her a "ghetto black bitch."
During the fight, Hanks reportedly smashed Parker's phone. She was eventually able to get out the hotel room door, but he stopped her from leaving once again.
Parker says, "he ran out after me into the hallway in his boxers, grabbing me by my arm pulling me and trying to force me back into the room." The two went back into the room where he reportedly threatened to jump off the balcony if she left. Hotel security arrived to their room but she denied he did anything. Parker claims she told them everything was fine "out of fear of future issues as well as not wanting to get in trouble and tarnish his name or brand."
Another incident went down on December 22, 2020. Parker says Hanks returned to their Texas home after finishing shooting. He reportedly told her he would "blow my brains out" and that he "didn't want to live and would blow his brains out" too.
Parker says her nine-year old twins were in the house at the time. She was able to get her kids out of the home and went to her mom's house. She returned to the home and hid his gun so he could not find it.
Article continues below advertisement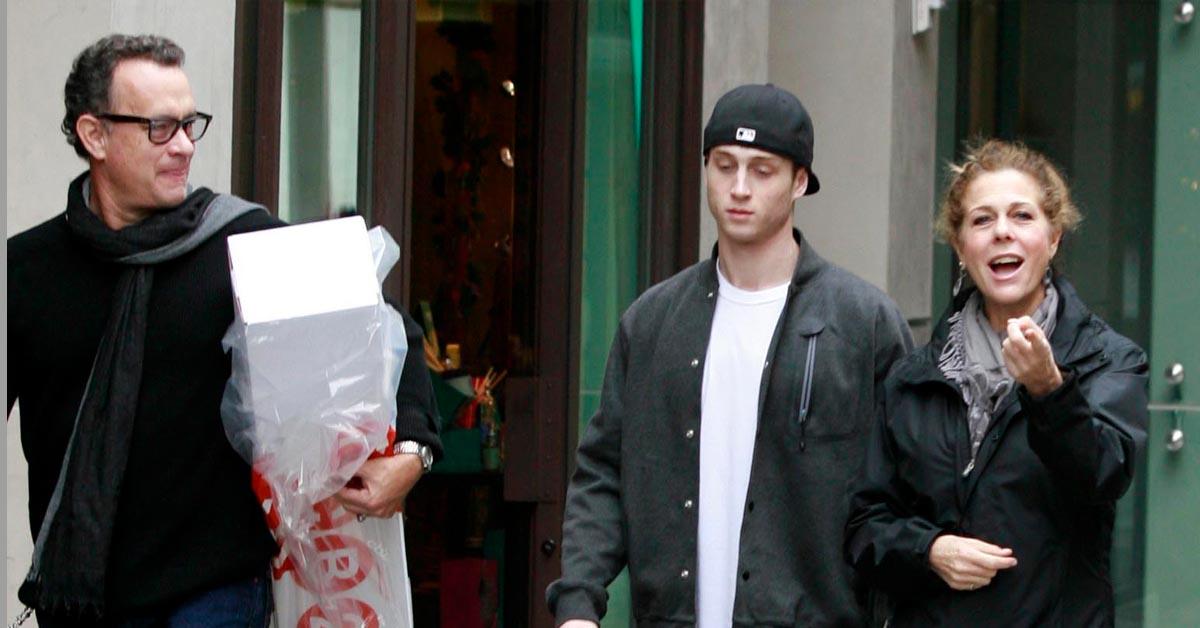 She claims to have told Hanks she wanted to break up on January 6. Parker arrived at their home a couple of days later with movers. As they were moving out items, Parker says Hanks become hostile and started fighting with her.
"While I was packing up the kitchen, Chet came in and put his hand on a knife that was laying on the countertop. He began to come towards me and I picked up a pot and swung it in the air in front of me and dropped it and started to run away towards the door."
Parker claims Hanks grabbed her by the wrist and became "angrier." He allegedly started getting physical with her outside. A neighbor saw and called the police, Hanks reportedly ran inside and came out screaming that his gun was missing.
She claims, "Chet got in his car and drove off." Parker made a police report after the arrived to the property. The declaration ended, "I have been afraid to be by myself ever since. I am afraid that he will hurt me again if we see each other face-to-face or if he finds out where I'm staying."
The court granted Parker's temporary restraining order. A hearing has yet to be set to determine if the order will become permanent.
After the temporary restraining order was granted, the court informed the Texas Department of Public Safety that Hanks' handgun license was suspended due to the pending case.
For his part, Hanks filed a lawsuit against Parker accusing her of theft and assault. He accuses her of stealing his money. Tom's son claims things only got physical when he tried to break up with Parker after learning she was using his credit cards without permission.
Hanks recently filed a lawsuit against Parker for assault and battery, theft, and return of the money she allegedly stole from him. According to Hanks, the Jan. 8 incident became violent when he tried to break up with Parker after learning she'd allegedly been stealing money from him and charging thousands to his credit cards.
His lawyer, Marty Singer, says, "The day after Chet Hanks confronted Kiana Parker about stealing money from his credit card, while Ms. Parker was accompanied by a huge male carrying a gun she viciously attacked Chet with a knife, which caused him to profusely bleed. It is all on video and the undisputed video tells the whole story. Her claims are completely false, fabricated and fictional."