Tom Cruise And Nicole Kidman's 28-Year-Old Artist Daughter Bella Makes Rare Appearance On Instagram
Article continues below advertisement
In a rare move for the notoriously private 28-year-old artist, Isabella (Bella) Kidman Cruise uploaded a selfie-style video to her Instagram account on Wednesday, which showed her watching England play in the Euro 2020 match.
"My face during extra time…fingers crossed," she captioned the brief black-and-white clip, adding an emoji of England's flag.
Article continues below advertisement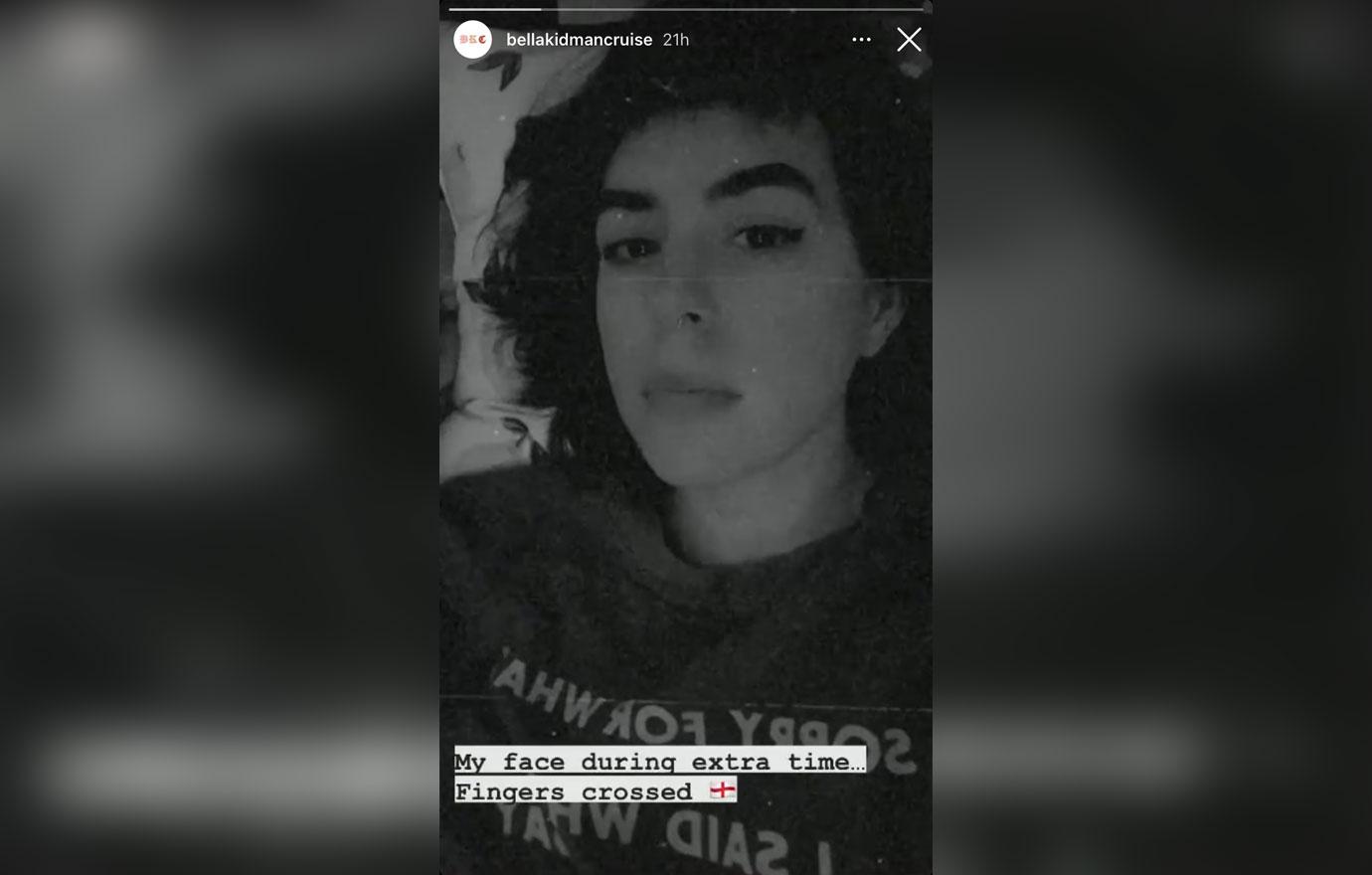 A dark-haired Bella was seen sporting a graphic T-shirt and nose ring, as black-winged eyeliner completed her grunge-chic look.
Article continues below advertisement
Though the daughter of the Academy Award-winning former couple typically only shares images of her artwork to the social media platform, she has uploaded a few photos of herself in the past.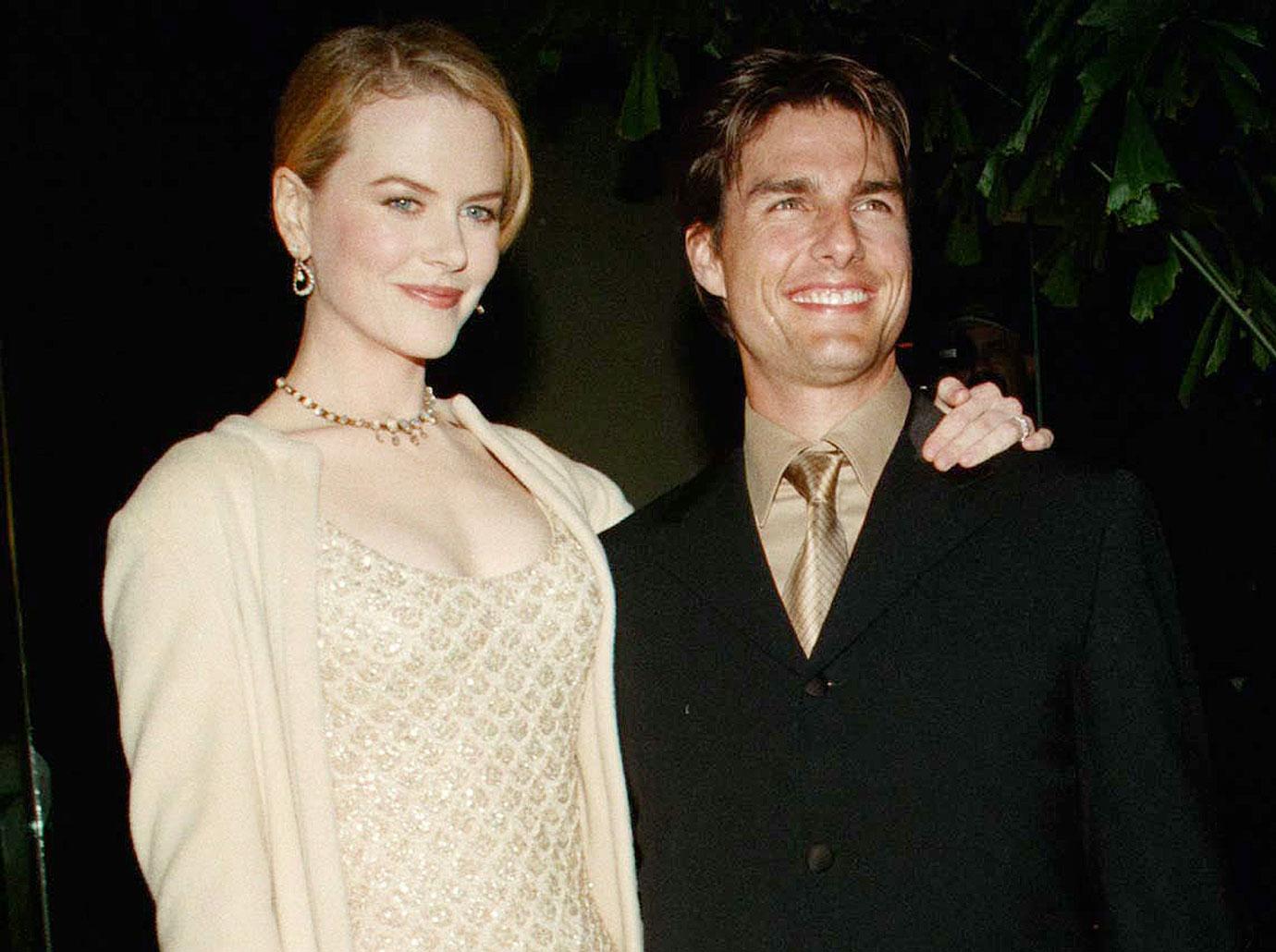 Article continues below advertisement
In February, she posted a black-and-white selfie showing her all bundled up in a hat and scarf on a snowy, winter day. "Same face, new prints now available on the shop," she captioned the shot.
Last September, Bella shared a photo of herself with blue hair, showing off a pair of retro sunglasses, which prompted a fan to point out, "She looks like her dad."
Article continues below advertisement
The month prior, she uploaded a filtered mirror selfie. "All that glitters is gold.. oh wait, it's just another Instagram filter," she cheekily wrote alongside the image.
And last May, Bella posted a photo of herself that showed off several tattoos on her arm, one of which was a pineapple. "The procrastination station," she captioned the shot, which showed off an array of tea sitting on the kitchen counter behind her.
Article continues below advertisement
Though Bella is known for staying relatively under the radar, she did open up about her experience as a member of the Church of Scientology in March of 2019 after becoming an "auditor" for the organization.
"I became that annoying girl in the org who would just talk endlessly about how incredible training is and how phenomenal the internship is," she wrote in an email newsletter for Scientology London. "I'm sure a few people couldn't deal just like I couldn't. But I won't stop with that because now I KNOW."
Article continues below advertisement
Bella also said that training to become an auditor, which she referred to as an "internship," is what made her a Scientologist.
"We all need to do this," she wrote at the time. "It's hard work. It's a lot of effort. … This is a gift to yourself and so many others. It doesn't matter if you aren't going to be an auditor or aren't going to join staff. If you are going to make it as a being for the long run you NEED this. That's the truth. You won't stay Clear or [the spiritual state of being Operating Thetan] without it."
Bella went on to thank her Scientologist father "for everything" and gave shoutouts to both "COB" (Chairman of the Board David Miscavige) and "LRH" (founder L. Ron Hubbard).
Article continues below advertisement
Tom and Nicole adopted Bella in 1992. Three years later, they adopted their 26-year-old son, Connor Cruise.
Insiders say Bella and Connor's relationship with their mother is less strong than their relationship with their father due to their affiliations with Scientology.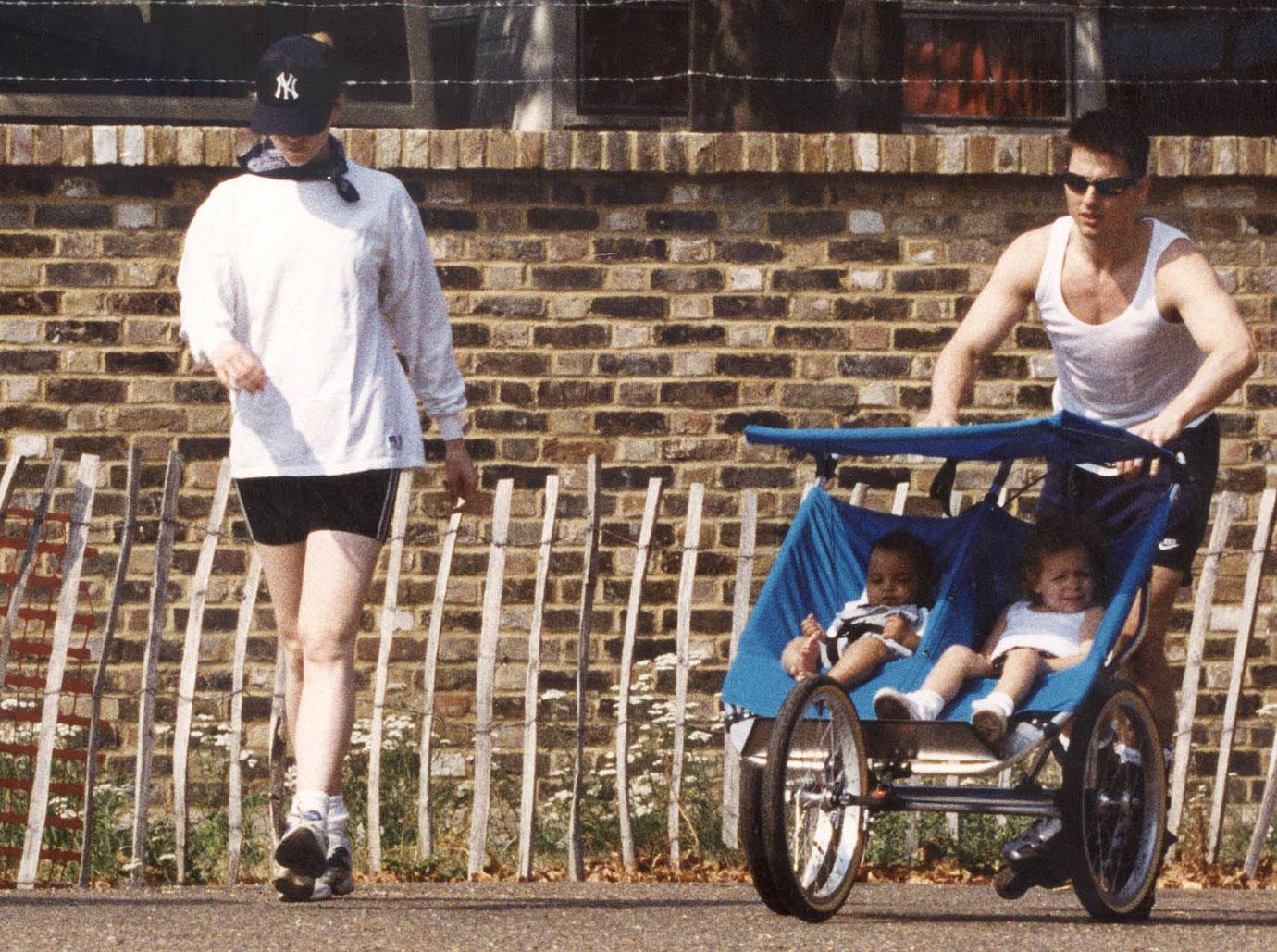 Article continues below advertisement
In 2018, Nicole told Australia's Who magazine that she's "very private" when it comes to speaking publicly about her adult children.
"I have to protect all those relationships. I know 150 percent that I would give up my life for my children because it's what my purpose is," she said. "They are adults. They are able to make their own decisions. They have made choices to be Scientologists and, as a mother, it's my job to love them."
"And I am an example of that tolerance and that's what I believe – that no matter what your child does, the child has love and the child has to know there is available love and I'm open here," she added. "I think that's so important because if that is taken away from a child, to sever that in any child, in any relationship, in any family – I believe it's wrong."
Article continues below advertisement
Kidman and Cruise were married from 1990 to 2001. She wed country singer Keith Urban in 2006, and the two share daughters Sunday Kidman Urban, 13, and Faith Kidman Urban, 10.
Tom went on to marry Katie Holmes, also in 2006, but the two divorced six years later. They share 15-year-old Suri Cruise, but it's been reported that Tom has not seen his daughter since 2013.